If you're visiting Helsinki looking for the perfect destination, where there's something for kids and adults alike, we have some suggestions. Great attractions in Helsinki, plus destinations outside the city that are perfect for a day out and will provide an introduction to Finnish nature and culture.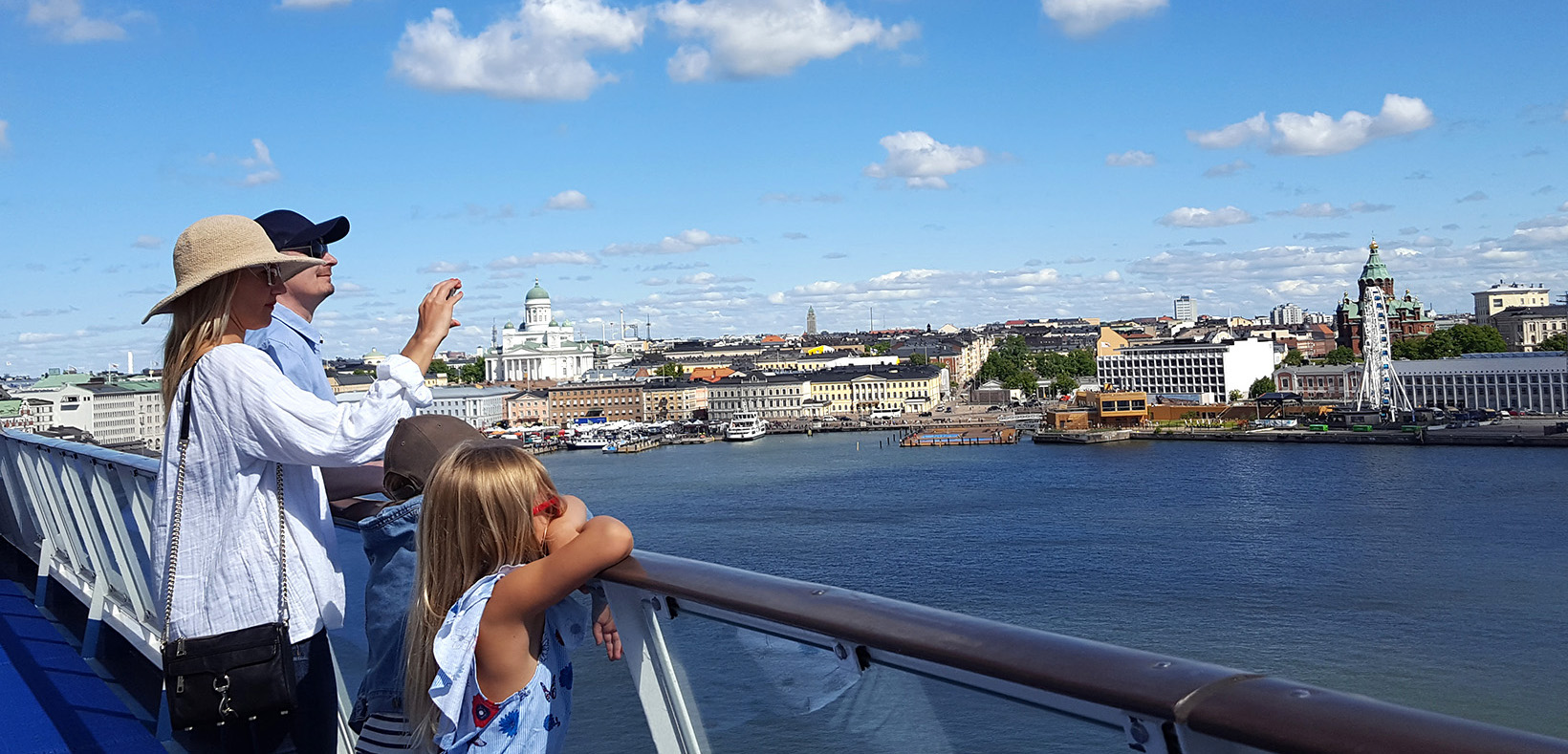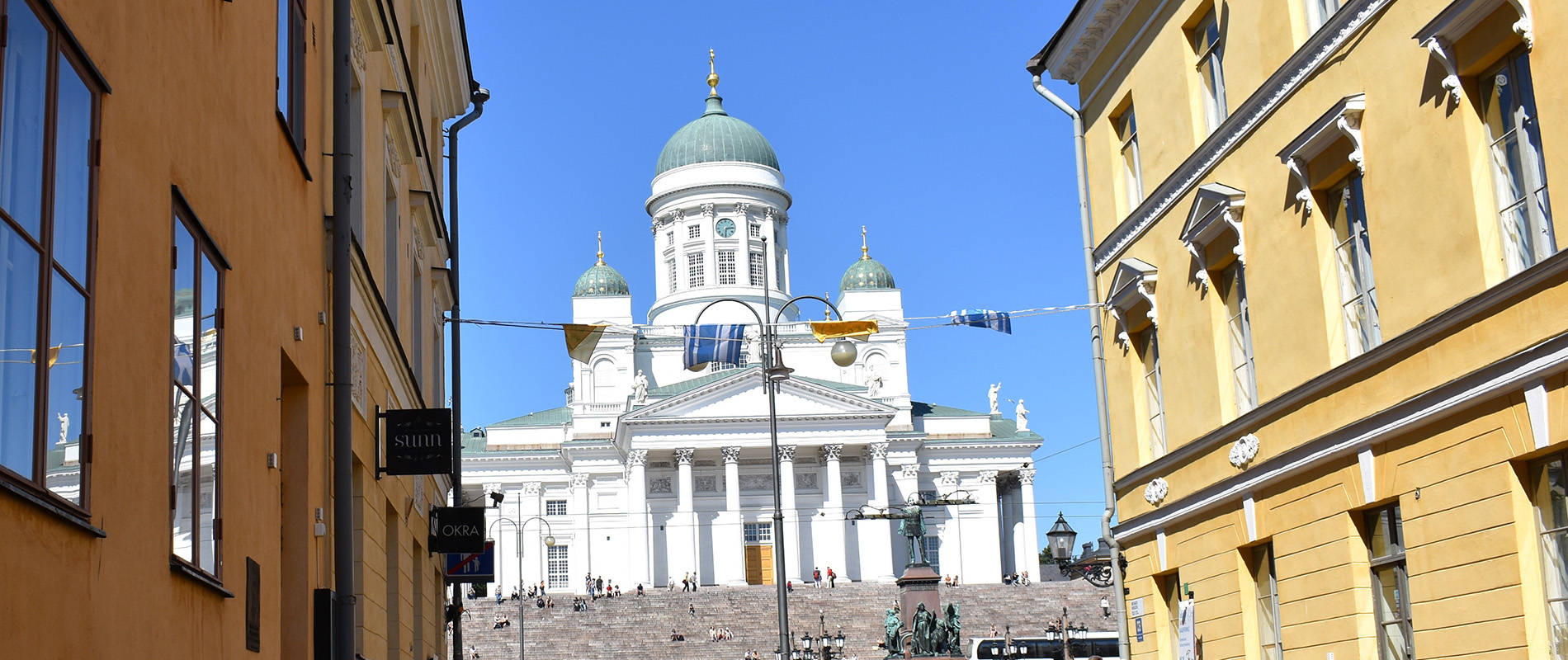 Fun Summer Day at Korkeasaari Zoo
Uniquely located on an island in the Baltic, only a short distance from Helsinki city centre, Korkeasaari Zoo is home to over 150 animal species from the Himalayan slopes to the African deserts, and from the northern coniferous forests to the Amazon jungle. For families with children, nature lovers and outdoorsy types of all ages Korkeasaari is an ideal day out, as it is for couples and groups of friends.
There are several playgrounds and resting places, and places to eat. At least one restaurant is open all year round and there are several options in the summer. Korkeasaari is interwoven with hiking trails, circling and intersecting the hilly island. There are both outdoor and indoor picnic places, the latter with microwaves, and other places with BBQ grills and coals where you can cook your own food. For those wanting a real excursion, take a packed lunch and head for the shelter or hut. During the summer the zoo is open from 10am to 8pm, with Helsinki's long summer evenings providing opportunities to enjoy the island when there are less people there. The summer program includes animal feeds and short guided tours.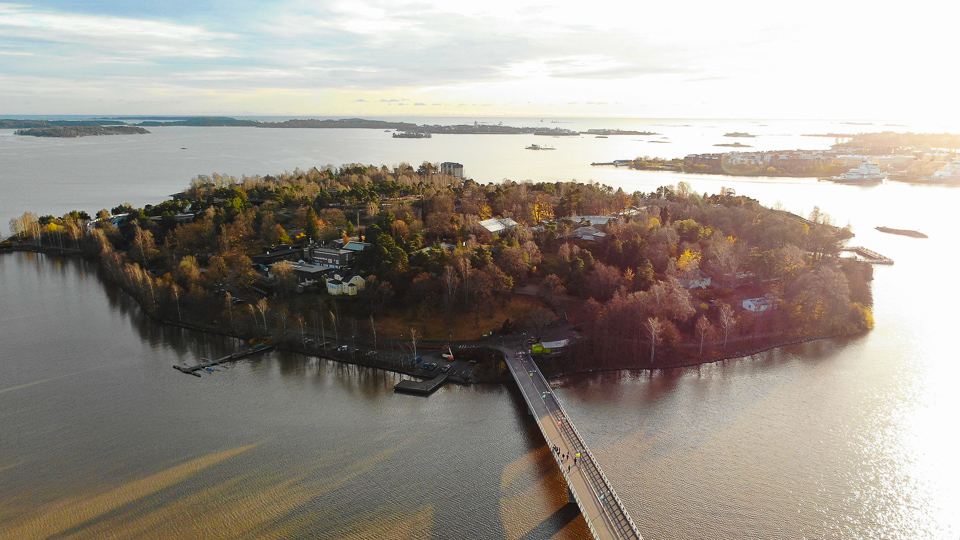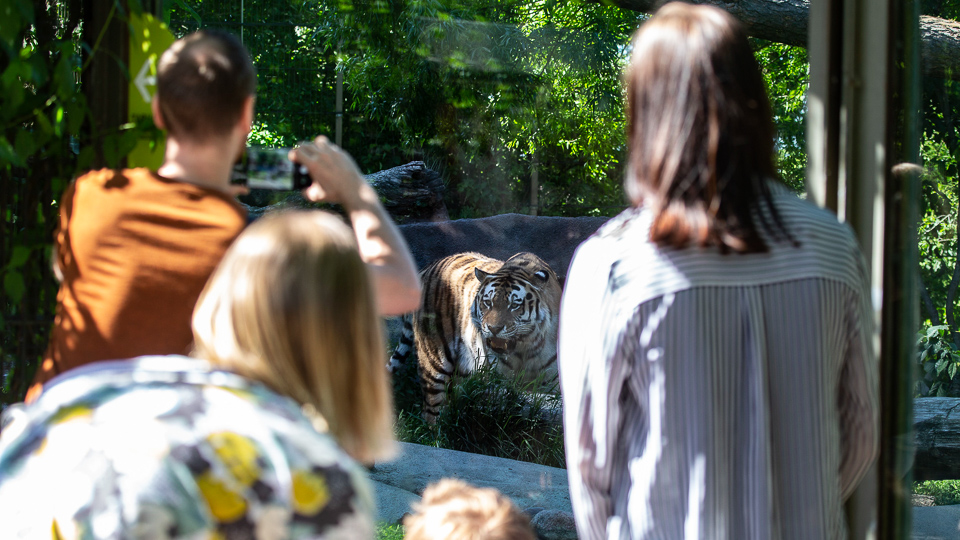 Porvoo's charming summer experiences
Located about an hour east of Helsinki, picturesque Porvoo is one of Finland's most popular travel destinations, and is considered by many visitors to be the most beautiful. The second oldest city in Finland, much of historic Porvoo's appeal is the section known as Old Porvoo, stretching from its iconic red ochre boathouses on the waterfront, up mediaeval cobbled streets of wooden houses and cosy boutiques and cafés, to ancient Porvoo Cathedral. Ideal for minivacations and short breaks, Porvoo offers visitors a choice of romantic accommodation, top quality dining, streets lined with unique boutiques, fascinating sights and museums, and a wide range of outdoors activities to suit all.
Having explored charming Old Porvoo, visitors will find a wide range of experiences and activities available in the surrounding nature. There are cruises to the nearby archipelago and along the river, or you can choose to explore the waters in a rented canoe, kayak, or on a SUP board. There are also numerous guides providing fishing tours in the archipelago. Porvoo also has an abundance of parks, with numerous nature trails to follow, either on foot or via conveniently located city bikes. At Kokonniemi Bike Park there are over 8 downhill mountain biking slopes, divided into intermediate blue trails up to black trails with jumps and drops, served by a lift, and with rental services and a café.
Porvoo is a dream come true for food lovers, where local kitchens conjure up traditional Finnish and Scandinavian delicacies as well as international flavours that are served with carefully selected wines and beers. Top events in Porvoo's summer include the Avanti! Summer Sounds festival of classical music at the end of June and start of July, and the SMAKU Food & Restaurant Festival in August.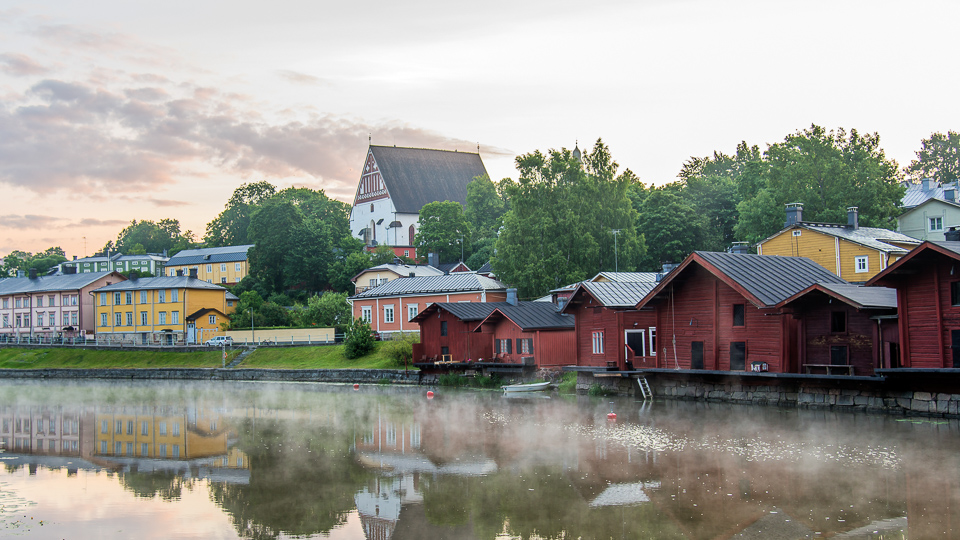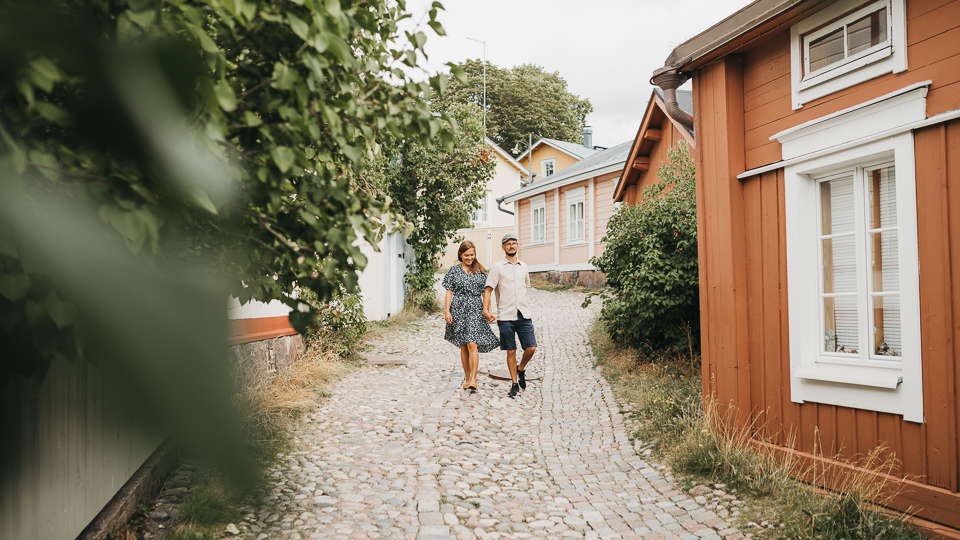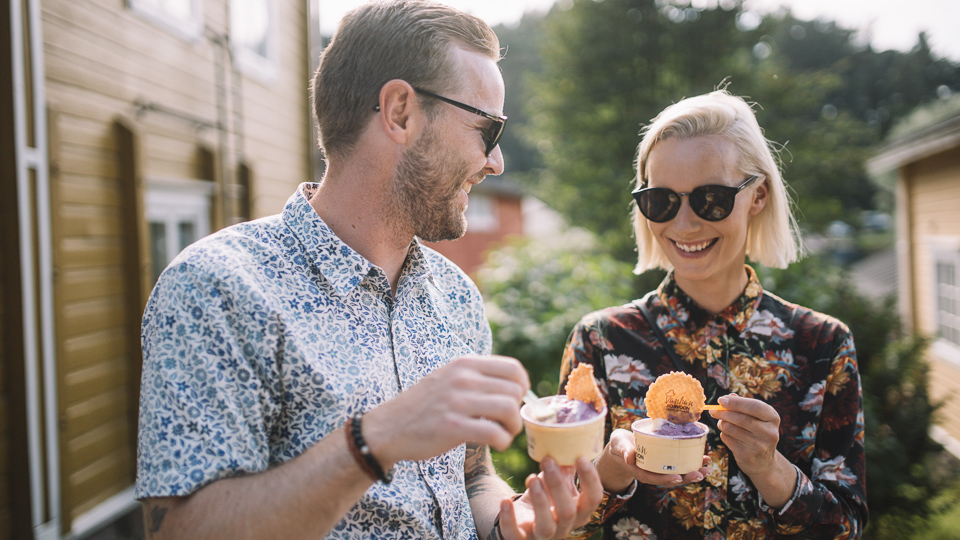 Summer Adventures in Beautiful Lake Tuusula
Located less than an hour away from Helsinki city centre, Lake Tuusula was once home to one of Finland's most prestigious group of artists, and the homes they once lived in still dot the lakeside paths, providing visitors with a chance to step back in time to the Golden Age of Finnish Art. These include Ainola – the home of Sibelius; Halosenniemi – the wilderness studio of painter Pekka Halonen; Suviranta – the former studio residence of painter Eero Järnefelt; Erkkola – home of poet J. H. Erkko; and the Aleksis Kivi Memorial Cottage.
The lake also provides visitors with an excellent opportunity to experience the nature of southern Finland, best explored by bicycle, which can be rented from Järvenpää Art Museum and from hotels by the lake. The full route circling the long lake is 26 km long, but there are shorter alternatives. For example, the scenic museum road Rantatie is approximately 4 km in length, and passes many of the cultural sites. Experience rural Finland in miniature in the Sarvikallio area, making sure to stop at the Sarvikallio viewing point, in Fjällbo Park, and along the Vanhankylänniemi nature trail.
Visitors exploring Lake Tuusula will find plenty of restaurants and cafés along the route, with delightful summer cafés open during the season. Lake Tuusula also hosts numerous events during the summer, beginning with its Midsummer Celebrations on June 24th.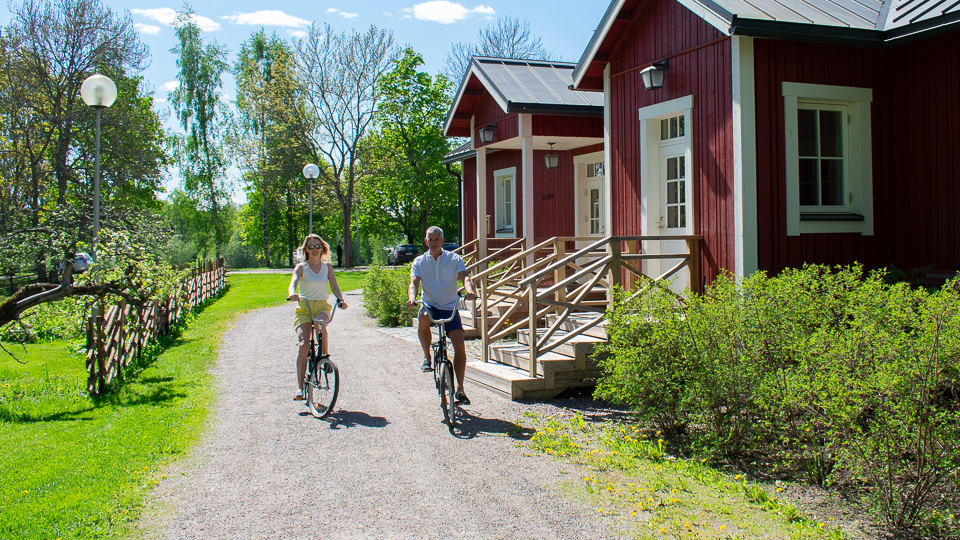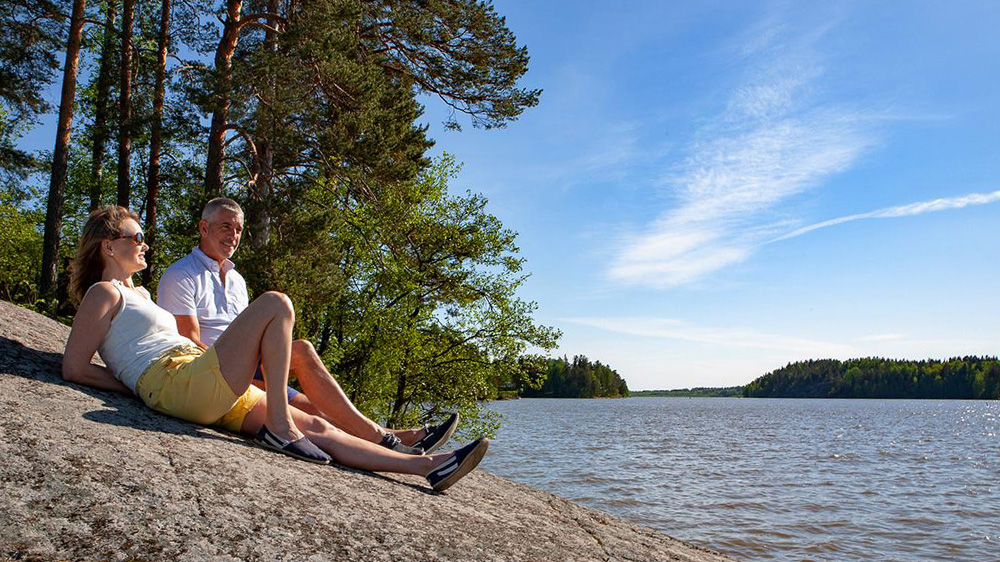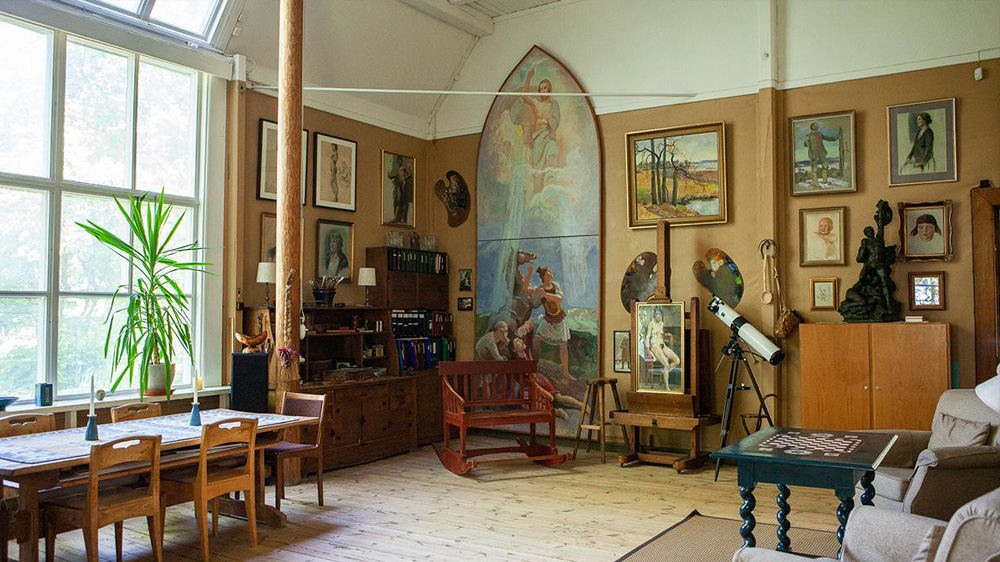 The Beautiful Espoo Waterfront Walkway and Archipelago
Espoo, to the west of Helsinki, is often overlooked by visitors to the capital, despite offering a wealth of natural attractions to explore and enjoy. Along its meandering coastline the Espoo Waterfront Walkway stretches for 40km, passing numerous parks, small harbours, and delightful swimming beaches. Ideal for cyclists or walkers, it provides easy access to a number of attractions along the way. The Espoo Waterfront Walkway can be reached quickly by metro from Helsinki. Espoo also boasts one of the most beautiful archipelagos in Finland, packed with well maintained islands that can be reached by local ferries, or by kayak or canoe.
Espoo is particularly attractive to the more active visitor, with a wide range of outdoors activities and sports available. For example, Sea Adventure Finland offer boat excursions and RIB tours to locations not reached by ferries or chartered cruises, with excursions ranging from ninety-minute round trips to all-day adventures,while the Laguuni Water Sports Centre offers wake-boarding, water trampoline hopping, canoeing and kayaking, and SUP boarding, with a floating restaurant and sauna located in beautiful archipelago surroundings. Hotel Matts is situated in the middle of active Espoo, offering a variety of room options and bigger apartments perfect for families. The hotel's restaurant Freja offers a diverse menu made from fresh ingredients and the rooftop saunas for a perfect relaxation after a busy day. The hotel is easily reached, the last station of the metro's western line brings you to the doorstep of Hotel Matts.
Espoo is an innovative actor within sustainable development and Espoo's travel operators have been pioneers of eco-friendly tourism for a long time.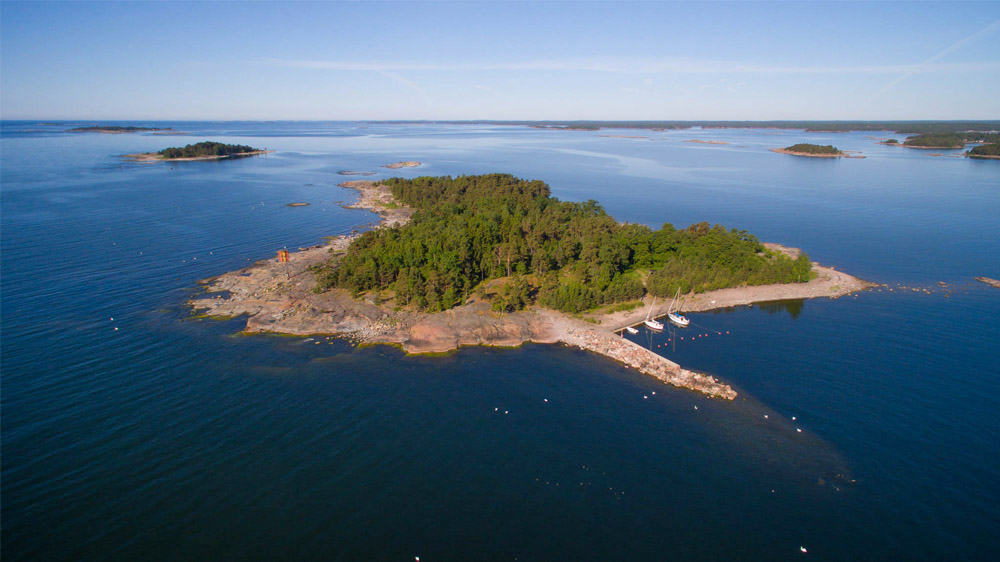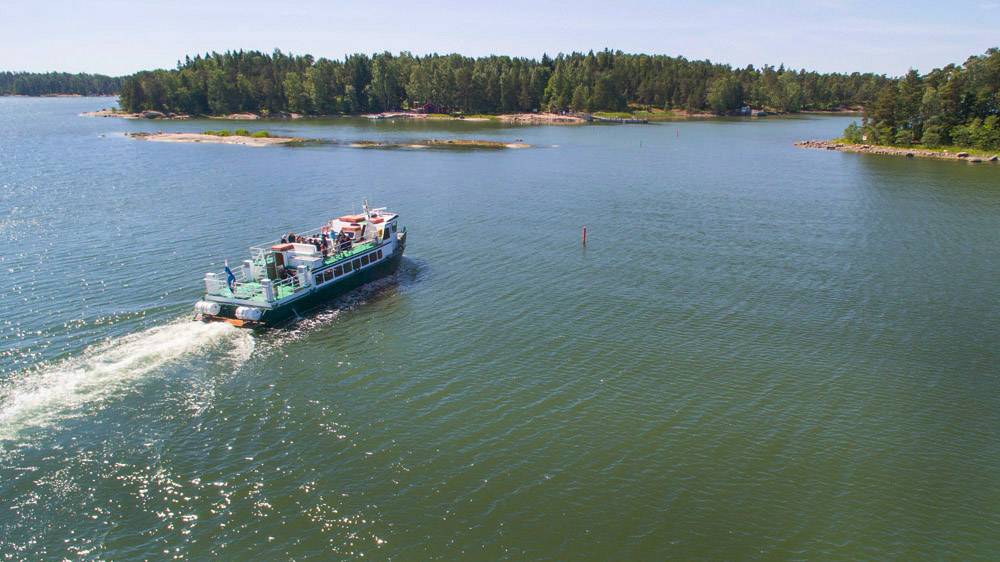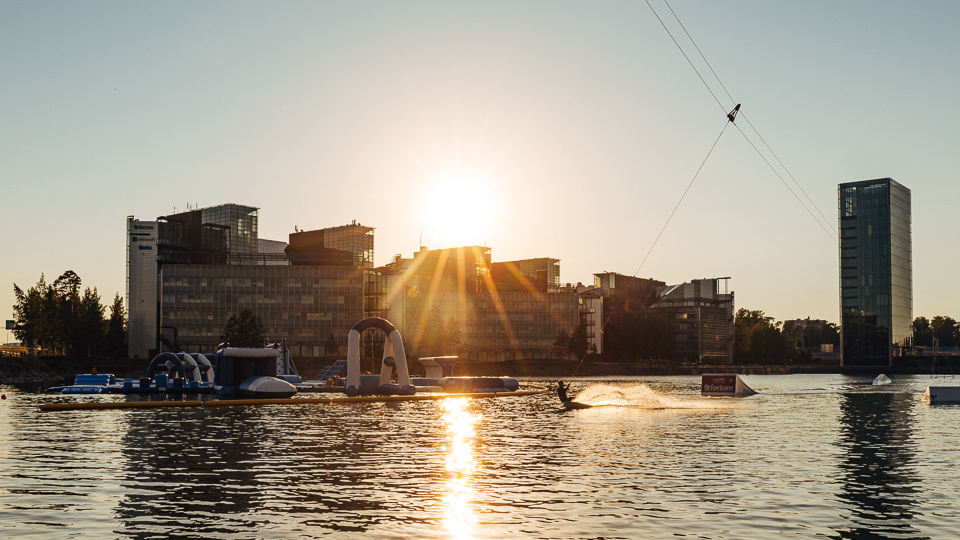 Silja Tallink Cruises from Helsinki to Stockholm and Tallinn
One of Helsinki's most appealing aspects for visitors is the easy access to other capitals around the Baltic Sea, with numerous daily cruises to Tallinn and daily overnight cruises to Stockholm via Åland Islands.
Silja Line's daily luxury cruises to Stockholm (two nights on board & one day in Stockholm) through one of the most beautiful archipelagos are an ideal way to combine a day exploring the Swedish capital with some excellent onboard dining, with great activities & entertainment, a spa, and fantastic duty-free shopping opportunities. Kids will love the Oasis Spa and its whirlpool hot tubs, the supervised play centre, and the many great live shows that take place on every journey. The unique 142m long Promenade is truly the magnificent heart of the ships!
You can also choose to visit the beautiful Estonian capital, Tallinn, which is just 2 hours from Helsinki, giving you a whole day to explore the mediaeval city's sights and attractions. Silja Tallink has up to 6 daily departures to Tallinn, so you can stay up to 13 hours exploring the historic city with its beautiful towers or explore the modern city districts.
Whether you choose a one way or roundtrip cruises with Tallink Silja ships, you can be sure to get wonderful new memories. Company has been awarded with the Sustainable Travel Finland label as the first shipping company in the Baltic Sea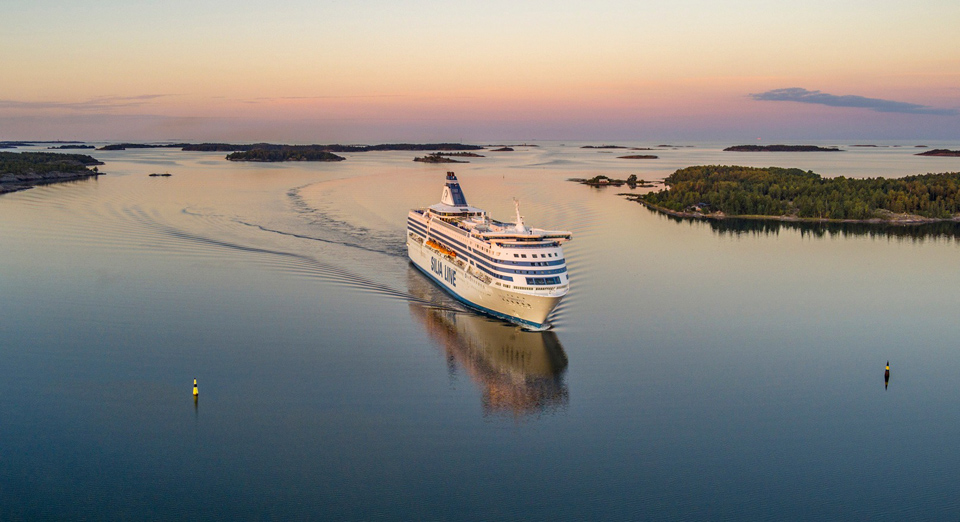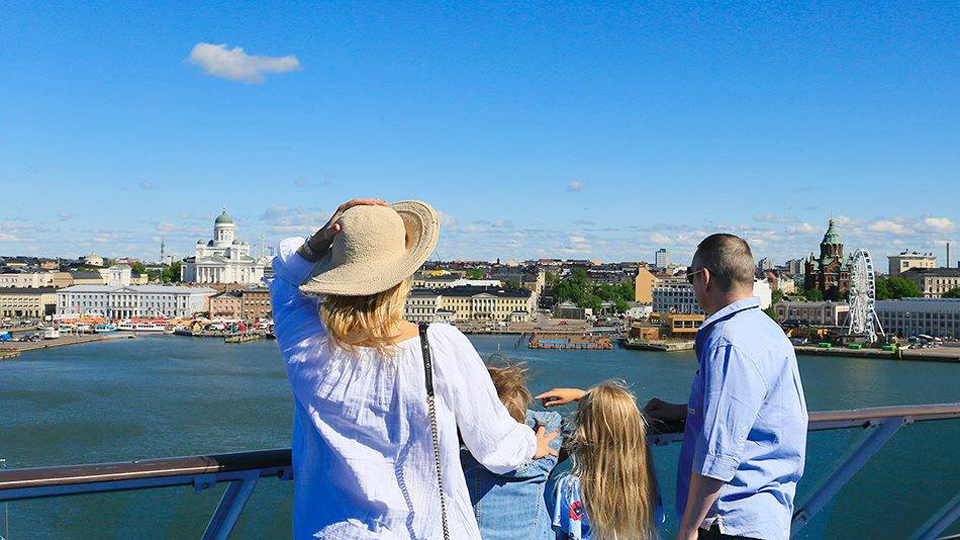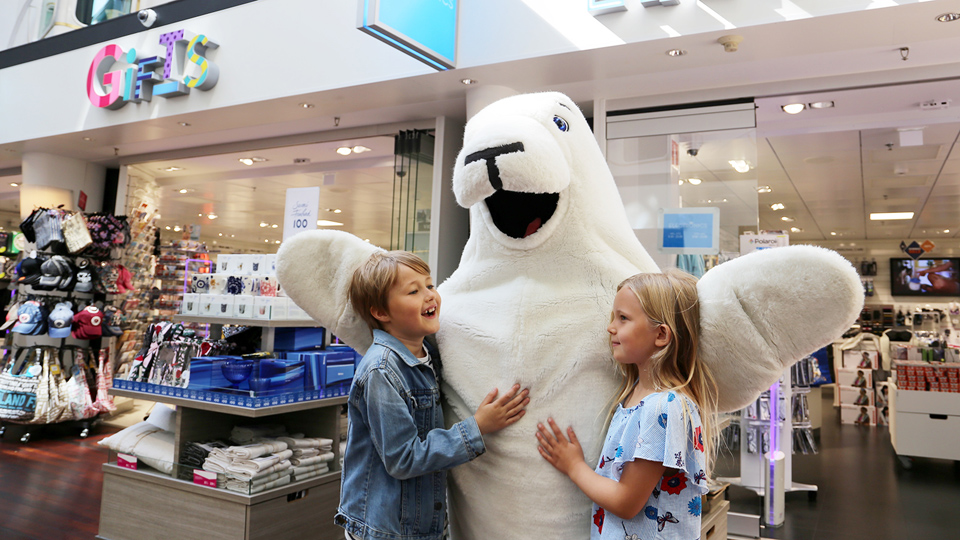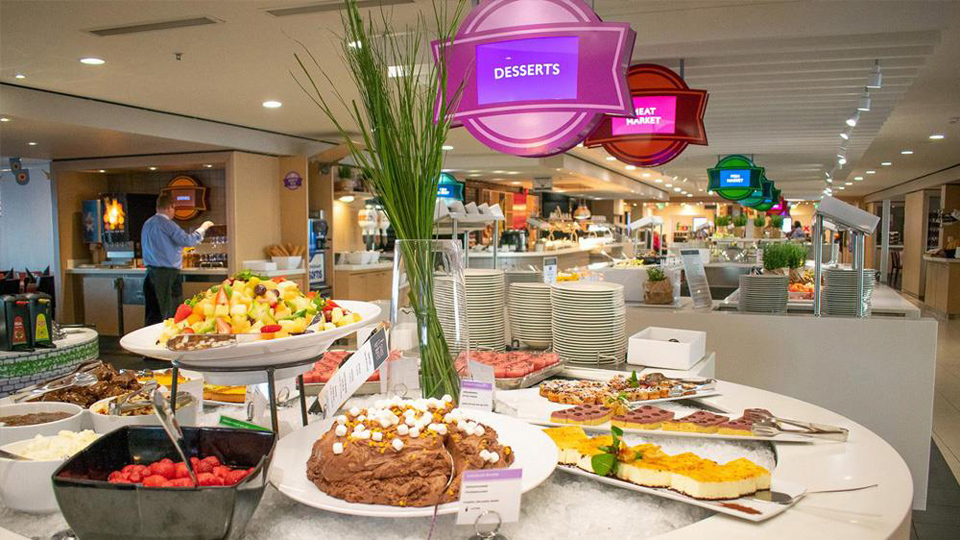 Old European Masters at Sinebrychoff Art Museum
The Sinebrychoff Art Museum is the only museum in Finland which specialises in the artworks from the 14th century to the 1850s, and holds some of the most important paintings from the old European masters in the country. The first floor and the basement are reserved for changing exhibitions, while the second floor houses the permanent collections of the house museum.
The house museum, which is the former home of Paul and Fanny Sinebrychoff, consists of an art collection exhibited in beautifully furnished and decorated rooms on the second floor. The art collection includes 17th and 18th century portraits from Sweden, Dutch genre painting and a large collection of miniatures. Entrance to the house museum is always free.
The museum opens out to Sinebrychoff Park at the rear, which is one of the most popular parks in the city centre, especially with picnicking families. Southpark Restaurant is a beautiful and atmospheric restaurant located on the edge of the Sinebrychoff park, offering tasty lunches on weekdays and a rich and delicious brunch on weekends.