Tallink and Silja Line – Baltic Sea cruises
Cruises from Helsinki to Tallinn and Stockholm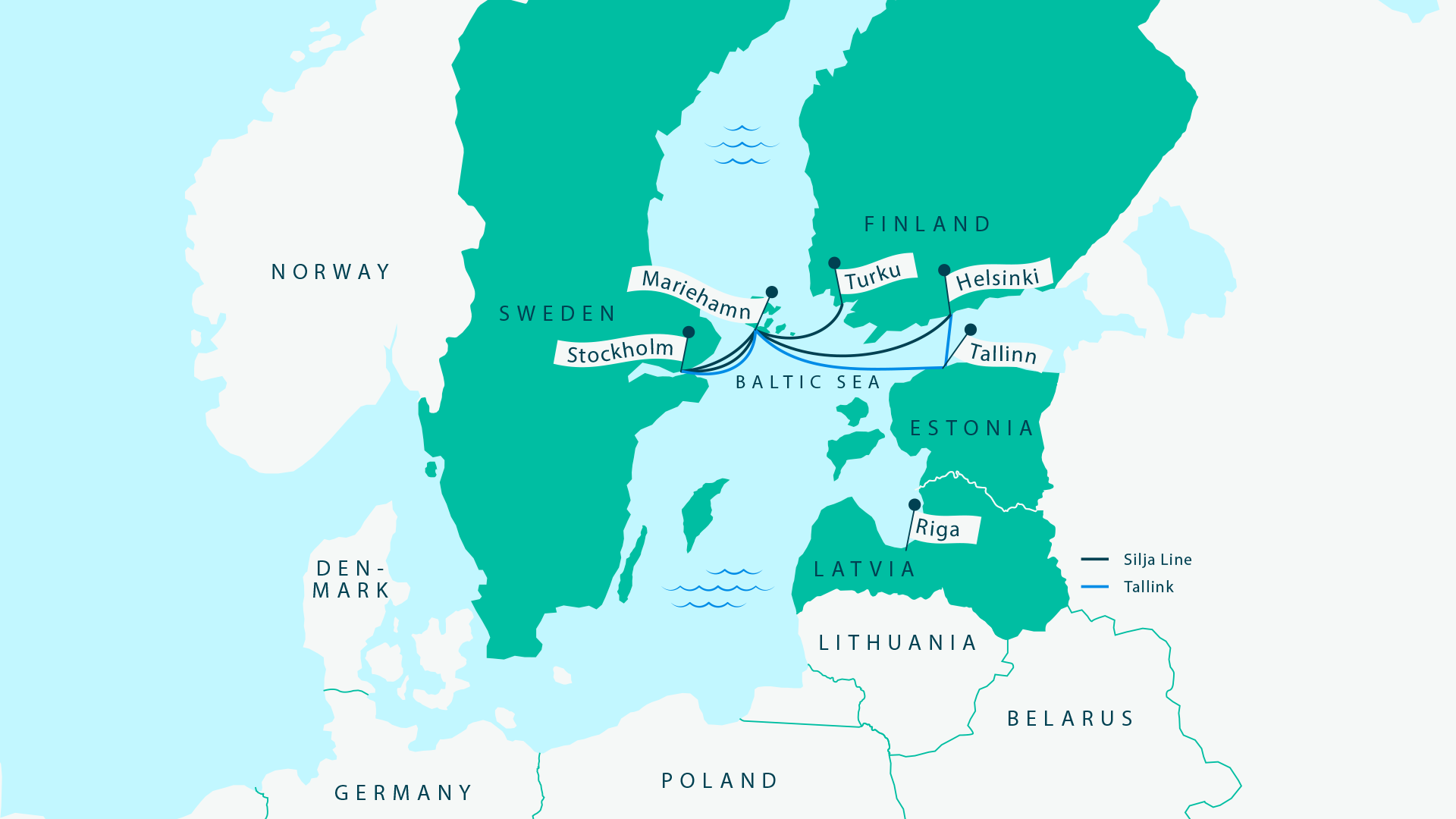 Baltic Sea capitals cruises
The whole Baltic Sea is within your reach! You can combine different routes to create the holiday of your dreams. Book cruises, city breaks and car packages to Finland, Estonia and Sweden. Modern fast ferries and cruise ships connect Helsinki, Tallinn, Stockholm, Turku and Aland Islands. Book your cruise with Tallink Silja and discover the treasures in the Nordic.
Two nights on board and one day in Stockholm

Silja Line's daily luxury cruises through the most beautiful archipelago are an ideal way to combine a day out in Stockholm with some great onboard leisure and dining. Experience Silja Line's luxury cruises from Helsinki to Stockholm (two nights on board & one day in Stockholm) with great activities & entertainment, dining, spa and fantastic duty-free shopping opportunities. Silja Line has over 65 years of experience operating at sea and making unforgettable cruises between Finland and Sweden.
Day trip to Tallinn from Helsinki
If you are in Finland and visiting Helsinki don't miss a fantastic possibility to visit Tallinn for a day! Tallinn is only 2 hours away and you can have a whole day to explore the medieval city sights! Tallink Shuttles offer up to 6 daily departures, so you can stay up to 13 hours exploring Tallinn sights.
A responsible and sustainable way to travel
Tallink Silja is awarded with the Sustainable Travel Finland label as the first shipping company in the Baltic Sea. Company is looking after climate, sea, resources and people in many ways. Find out more about the many key priorities in its operations → https://en.tallink.com/sustainability-and-environment
Welcome onboard the Official Sea Carrier of Santa Claus and Moomin!