Located less than an hour away from Helsinki city centre, Lake Tuusula provides visitors with an excellent opportunity to experience the nature of southern Finland. Tuusula is part of Helsinki's public transportation network (HSL) so you can get there conveniently by bus or train / bus combination with different route options. There are excellent rail connections with the capital, with train stations in nearby Kerava, as well as in Ainola and Järvenpää. Buses from the city are also regular and frequent, and arrive at Hyrylä Bus Station at the southern end of the lake. The HSL bus 665 gets you close to all road Rantatie destinations.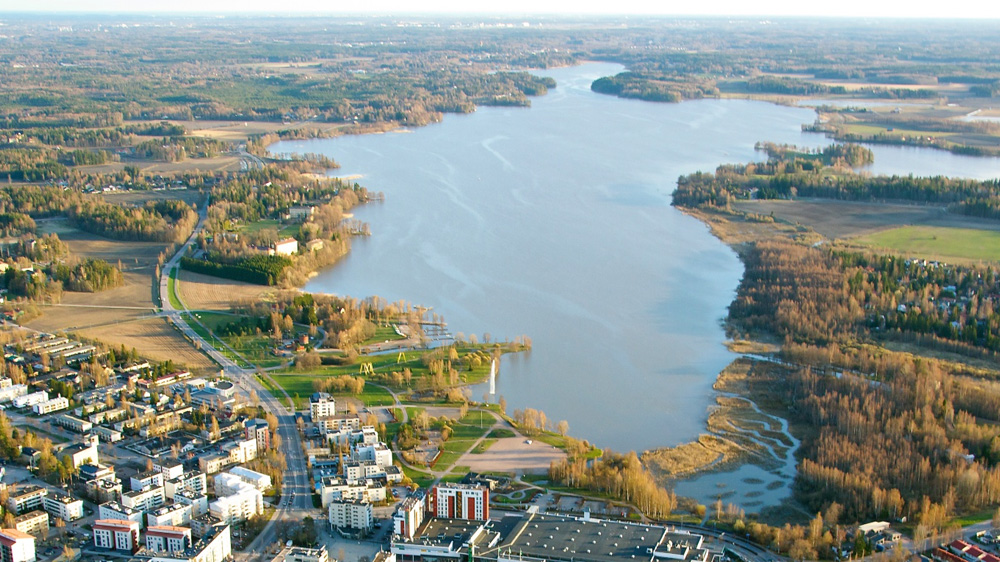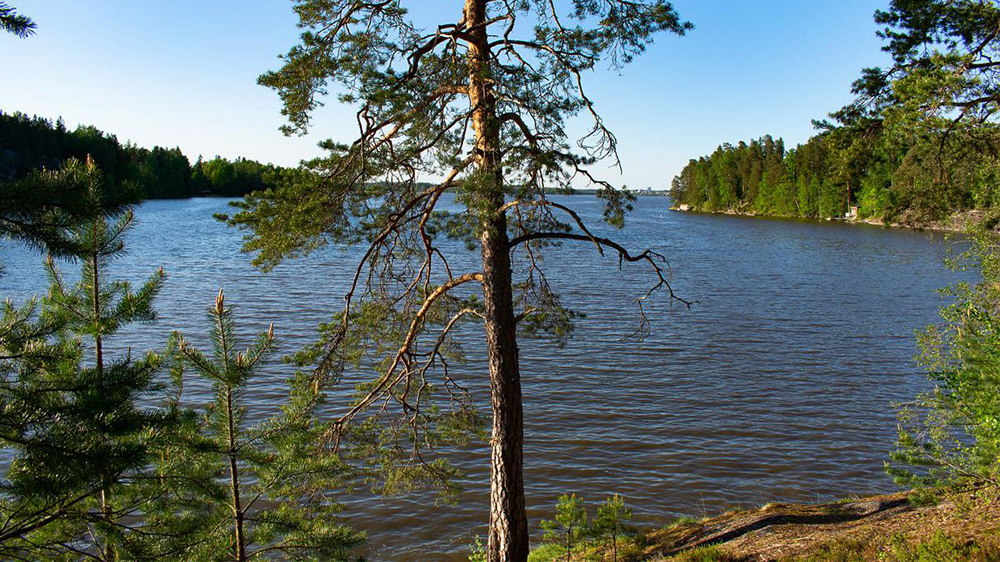 Activities at Lake Tuusula
Lake Tuusula was once home to one of Finland's most prestigious group of artists, and the homes they once lived in still dot the lakeside paths, providing visitors with a chance to step back in time to the Golden Age of Finnish Art. These include Ainola – the home of Sibelius; Halosenniemi – the wilderness studio of painter Pekka Halonen; Suviranta – the former studio residence of painter Eero Järnefelt; Erkkola – home of poet J. H. Erkko; and the Aleksis Kivi Memorial Cottage.
One of the best ways of exploring Lake Tuusula's rich selection of natural and cultural attractions is by bicycle. The full route circling the long lake is 26 km long, but there are shorter alternatives. For example, the scenic museum road Rantatie is approximately 4 km in length, and passes many of the cultural sites. Cycling the western side of the lake, it is hard to believe that Helsinki city centre is a mere 30 km away. Experience rural Finland in miniature in the Sarvikallio area, making sure to stop at the Sarvikallio viewing point, in Fjällbo Park, and along the Vanhankylänniemi nature trail.
Visitors exploring Lake Tuusula will find plenty of restaurants and cafés along the route. These include Restaurant Krapihovi, and its summer restaurant Mankeli with cozy terrace; Restaurant Into at Hotel Gustavelund with a beautiful lakeside view from its terrace; Härmän Rati; and Restaurant Kerho. During the summer season visitors can also enjoy the fare at a few delightful summer cafés. In Ainola, you can enjoy garden views in Café Aulis; or drop into Café Vellikello in the old red granary; while Kallio-Kuninkala's summer café boasts the best views of the lake.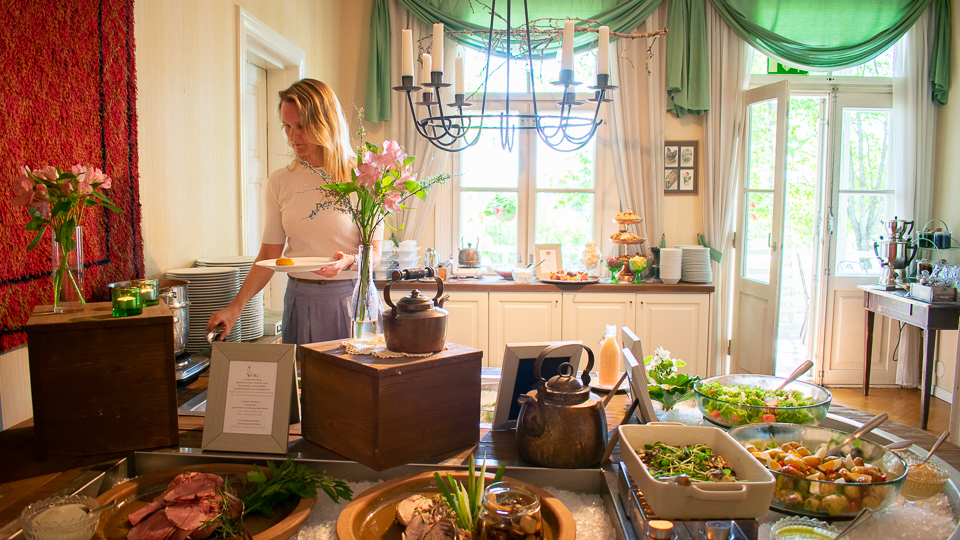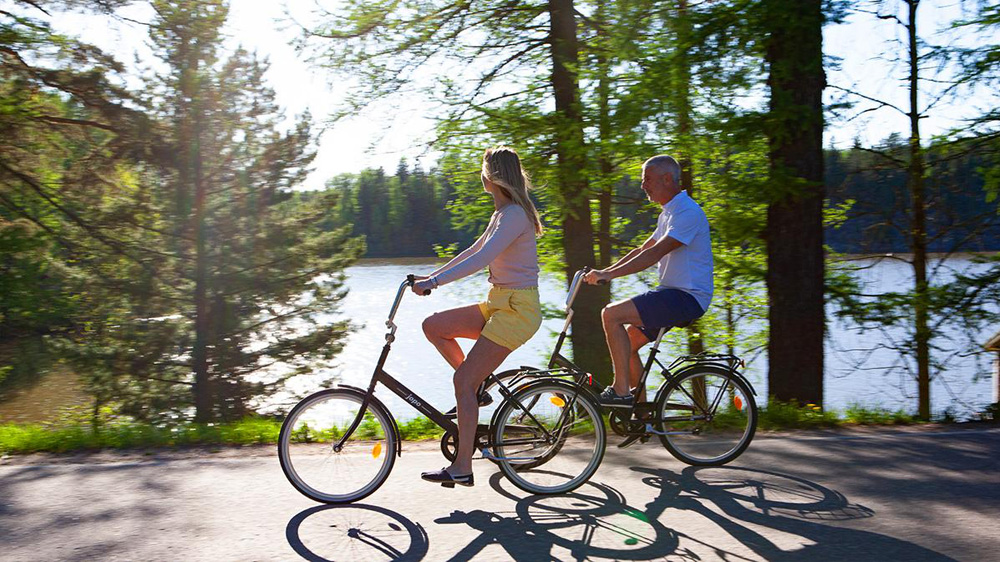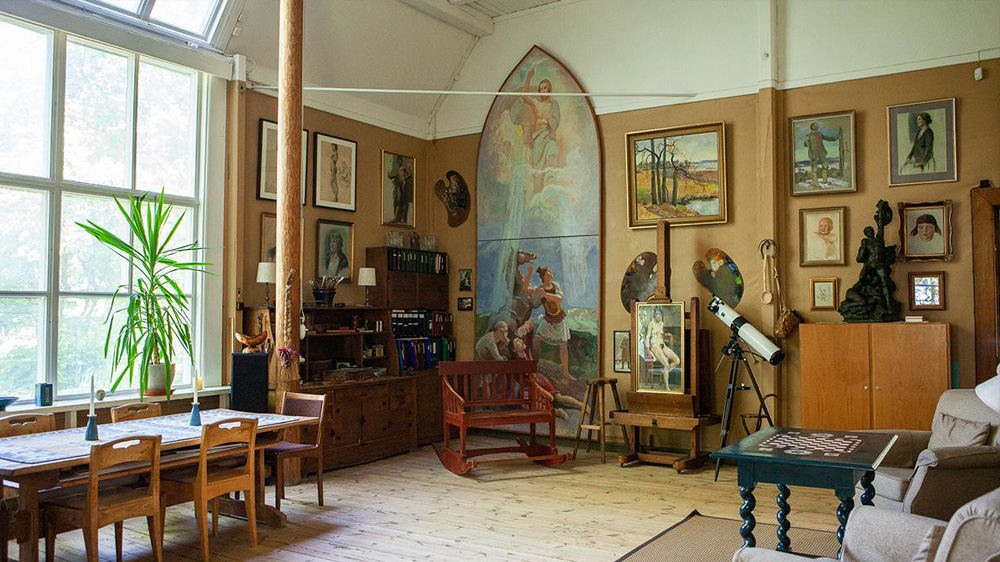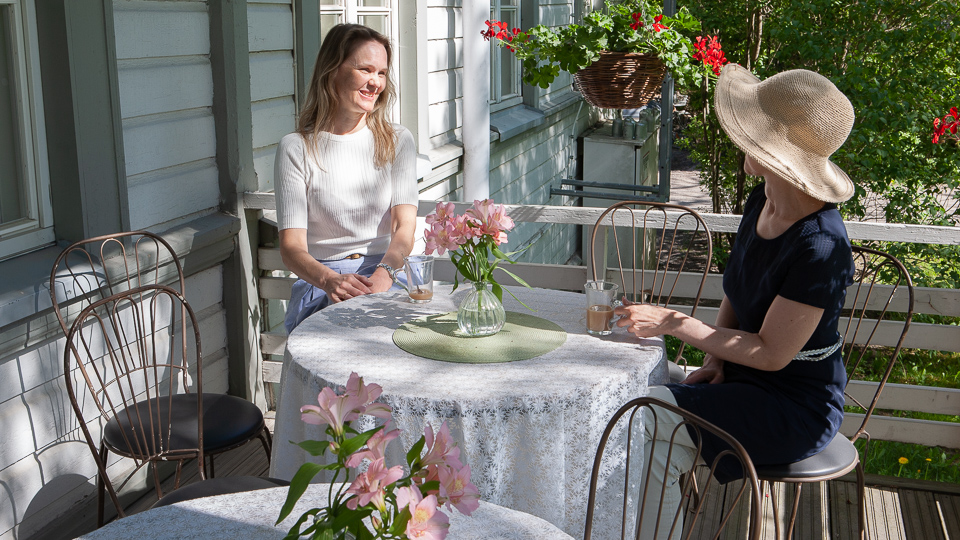 Rental Equipment
Bicycles can be rented at Järvenpää Art Museum (free bicycle rental with purchased museum ticket), Hotel Gustavelund (from 10€ per day), and Hotel Krapi (15€ for 6 hours), and hotels in the area provide bicycles for their customers. There are two locations where you can rent boats to explore the lake – Museum Halosenniemi has row boats, Hotel Gustavelund rents out SUP boards, canoes, and rowing boats. Rental fees are 5€ for 2 hours, 10€ for 4 hours, or 15€ for 6 hours.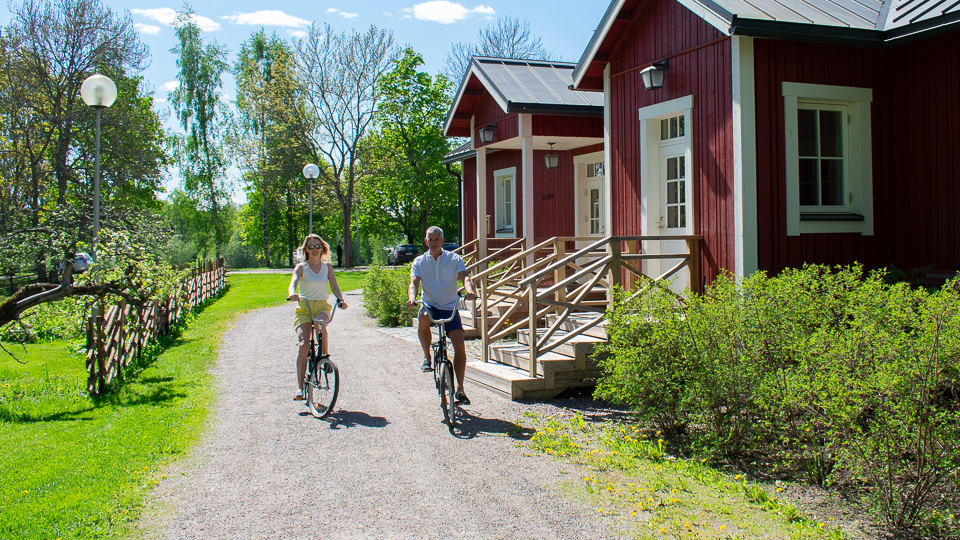 Summer Events in Lake Tuusula
Lake Tuusula hosts numerous events during the summer, beginning with its Midsummer Celebrations on June 23th, with several bonfires lit all along the shoreline, and the bands play dance music at several locations. One of Europe's oldest and biggest blues festivals, PuistoBlues takes over Järvenpää July 31st, with a main concert held in Vanhankylä recreational park.
Running from July 23th to 29th, Our Festival, Meidän Festivaali in Finnish, is a festival of chamber music renowned for its fresh approach, and for continuously seeking new perspectives on musical encounters and concert practices, with an aim to give the audience an experience that simply is not available elsewhere.
The Night of the Arts takes place this year on August 12th, on museum road Tuusulan Rantatie and in the Kirkkotie area. During the evening, historic venues in the area offer a wide variety of cultural experiences from literature readings to musical performances, and from visual arts to theatre.
Throughout the year, Hotel Krapi hosts numerous concerts and theatre performances in the Krapin Paja venue, with some of the biggest names in Finnish rock and pop. Additionally, Krapin Onnela will hostintimate courtyard concerts and performances this summer for the second year in a row. Hotel Krapi will also host its Garden Festival on August 18th and 20th, with the courtyard offering a wide range of cultural and culinary experiences, as well as in Krapin Paja, on the terrace of summer restaurant Mankeli, and in Krapihovi.
For food lovers there is a Local food festival from September 9th to 16th. During the event week, local businesses and communities organise a variety of local food and beverage events.