During a recent visit to Hämeenlinna we decided to drive out to the Lepaa Country Winery in nearby Hattula, having been enticed by their website which mentioned daily wine tastings. Just 15 minutes north of Hämeenlinna, Lepaa has, in Finnish terms, a long history in wine making, with church wines produced there at the beginning of the 20th century.
Visits to Lepaa Country Winery have become a popular day tour destination. Lepaa offers various experiences in historical milieu in different themes: country wines, garden, history or golf. Visitors are invited to partake in daily wine tastings, or even take a guided tour of the winery's production plant and cellars.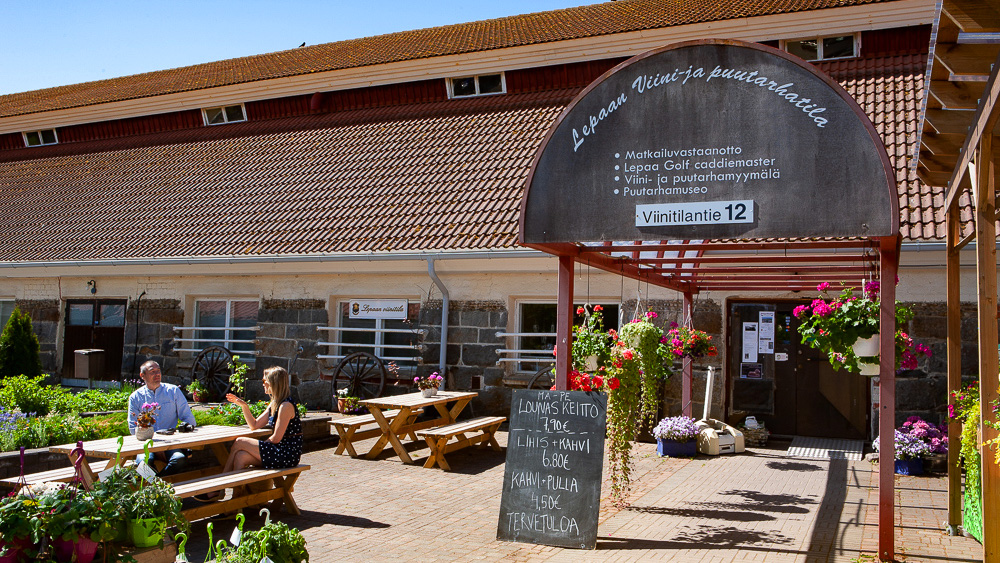 Since pagan times Lepaa has been an important meeting place, and from the Middle Ages it has been an important noble manor. The manor was home for various noble families until the end of the 19th century, when the last landlord, Carl Packalen, made a will and donated his estate to the state. In accordance with his will, a horticultural school has been operated in Lepaa Manor since 1910 with degree programs of horticultural production and landscape design and construction.
Today, some of the finest Finnish berry wines are produced in Lepaa, in an old barn that was built in 1934. The building was completely renovated in the early 1990s, and now houses the wine shop and a small café on the ground floor, with production and aging taking place in the cellars. For those interested in horticulture, the Garden Museum located above the shop presents the history of the Lepaa Gardening School, one of Finland's leading horticultural colleges. Since 1995, Lepaa Country Winery has also been a leading research and development centre for fruit and berry wines in Finland. Annually the winery produces around 20,000 litres of wines, liquors, and ciders.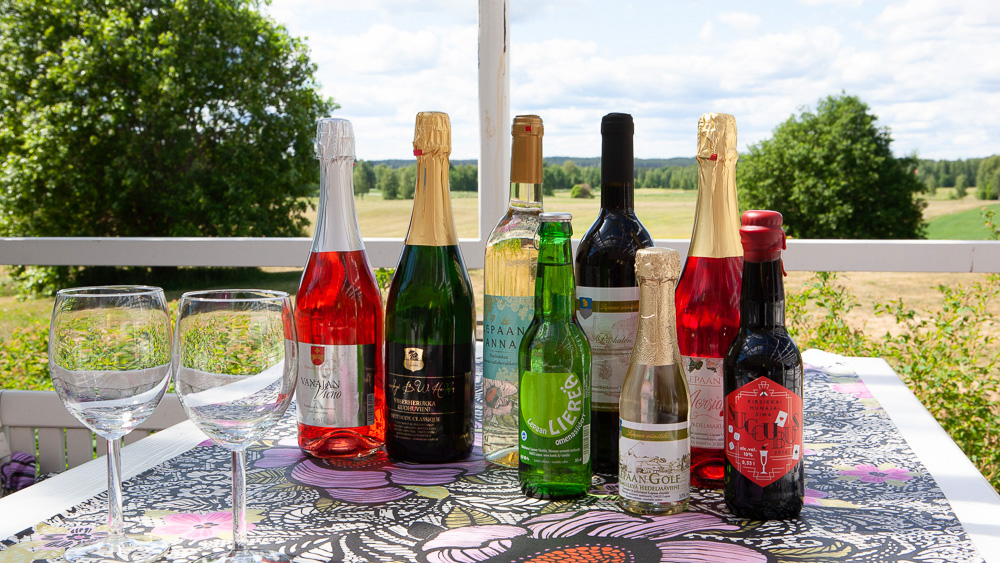 Having arrived a little early for the wine tasting we decided to have an early lunch of their homemade beef & vegetable soup, with several types of homemade bread to go with it, and took our dishes out to the back veranda. As we ate lunch we enjoyed the views over the adjacent golf course, watching golfers make their way slowly around in the warm sunshine. It was a perfect day for a round, with only the gentlest of breezes and the sun high in a mostly cloudless sky. I thought I make take in a quick nine after the tasting, presuming I wasn't too tipsy!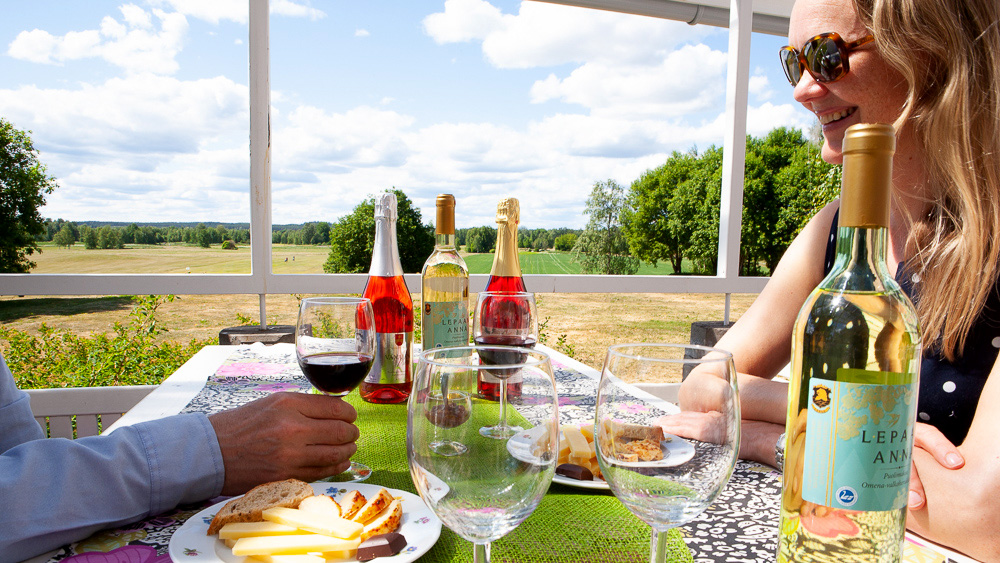 Lepaa Winery Garden Shop
The heart of the winery is the wine and garden shop. The shop is focusing on offering products like vegetables, honey, chocolate, handcrafts, fruit from our local producers, and of course Lepaa's own tomatoes and other vegetables from the garden, depending on the season. The wine shop has the whole selection of wines and ciders produced in the winery available for purchase.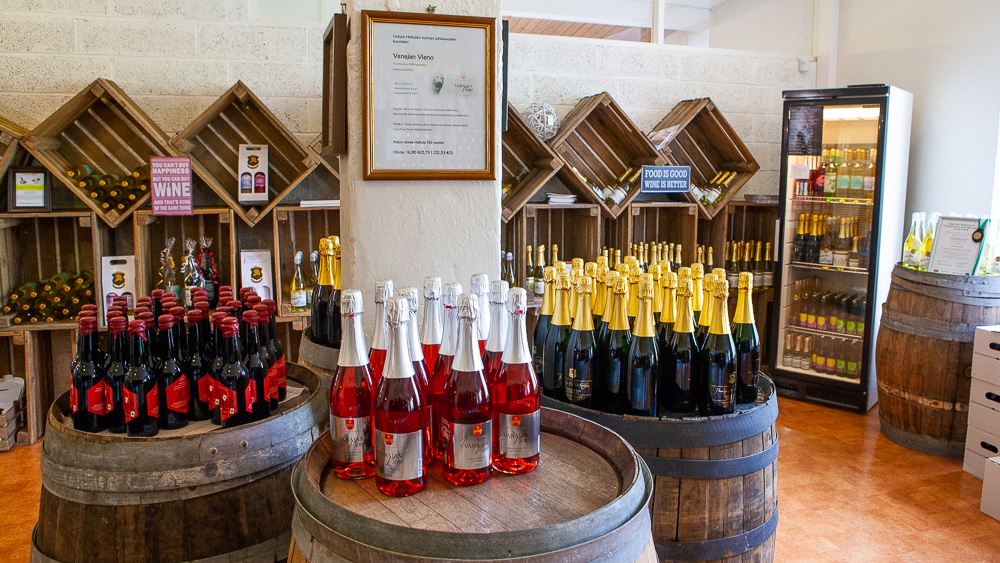 Smart Park Garden – Gardens of Lepaa Manor
The Lepaa Manor gardens cover 20 hectares and are open to the public, providing an excellent choice for picnics and a day trip destination near Hämeenlinna. There are numerous plants and hundreds of plant species in the garden, most of which are clearly identified with nameplates. There are guided one hour tours of the gardens or historical tours available by appointment. For those who prefer to wander the gardens at their own pace, there is a special Smart Park app available which allows guests to hear interesting tales from Lepaa's past as they explore.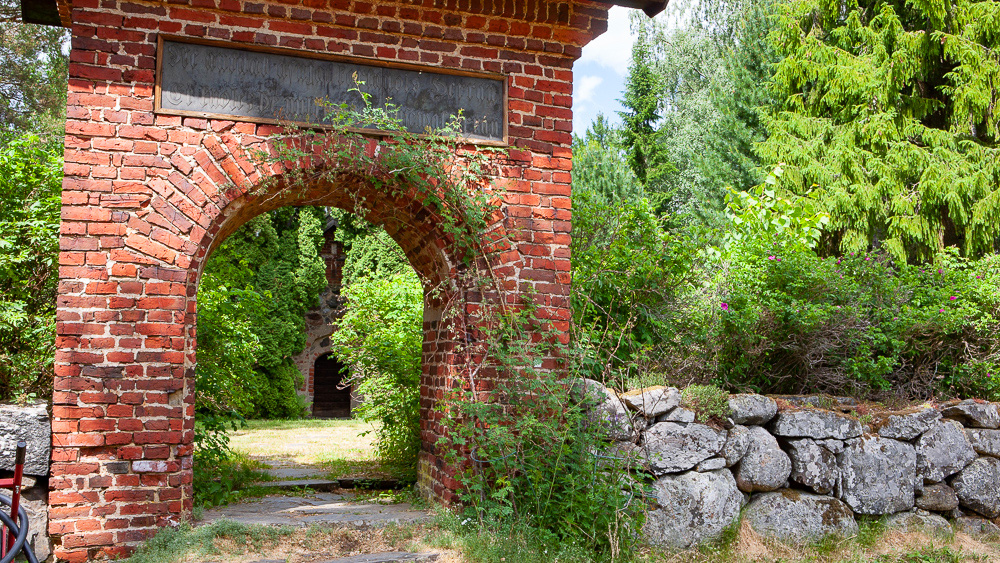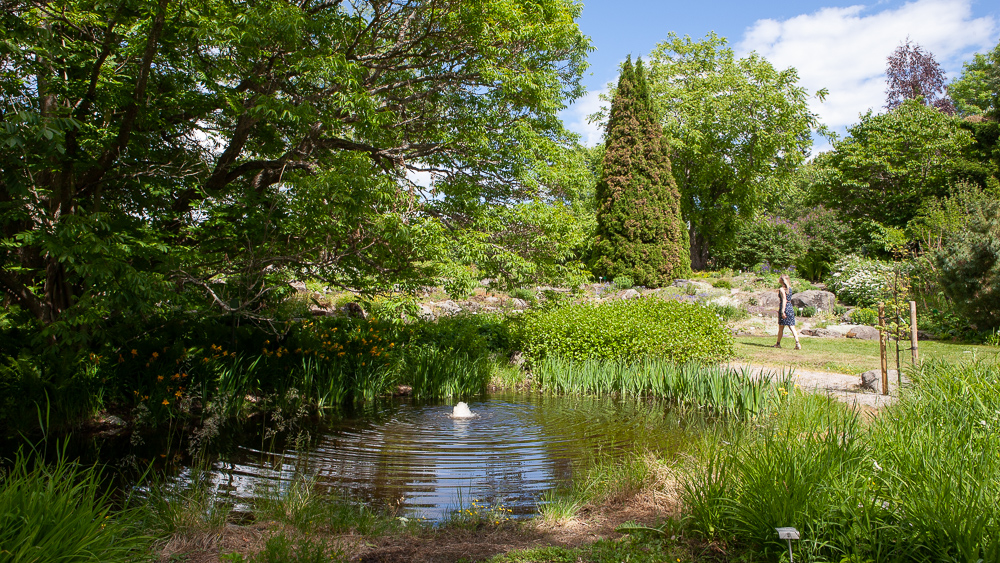 Lepaa Golf
Lepaa Golf is a public 9-hole golf course open for players who have a Green Card.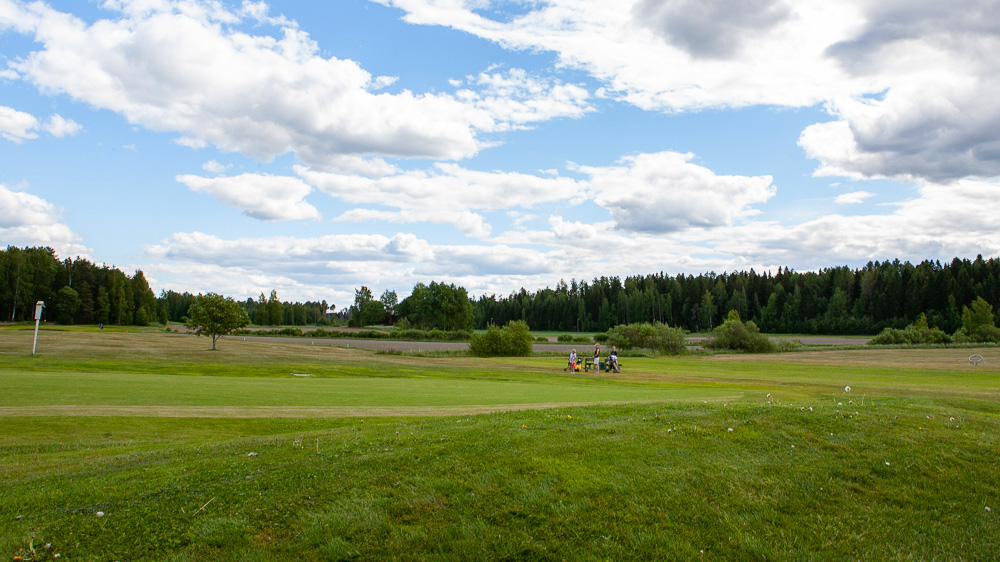 How to get there
You travel to Lepaa via Hämeenlinna. There are 7 – 8 local bus connections (bus number 17) from Hämeenlinna to Lepaa during weekdays and 2 on weekends. Hämeenlinna has regular bus and rail connections with Helsinki and with Tampere, which is just a little north of Lepaa.
Other destinations near Lepaa Winery