Known affectionately by locals as the 'Heart of Finland', the region between Tampere and Jyväskylä, bordered by Lake Päijanne in the east, and Lake Näsijärvi in the west, is a well-loved family friendly holiday destination. With a great selection of natural and cultural attractions, and an even better choice of activities and adventures, the Heart of Finland has much to offer those looking for a break in the undiscovered treasure of rural Finland, often missed by foreign visitors.
The main centres for activities and accommodation in the Heart of Finland are predominantly located in the towns of Orivesi, Juupajoki, Ruovesi, Virrat, Keuruu, Mänttä-Vilppula, and Himos-Jämsä, and the countryside and lakes surrounding them. Everything needed for a quality vacation can be found in the Heart of Finland: exciting things to do, fascinating sights to see, a fine blend of untouched nature with great services of modern towns; a region where memories are made.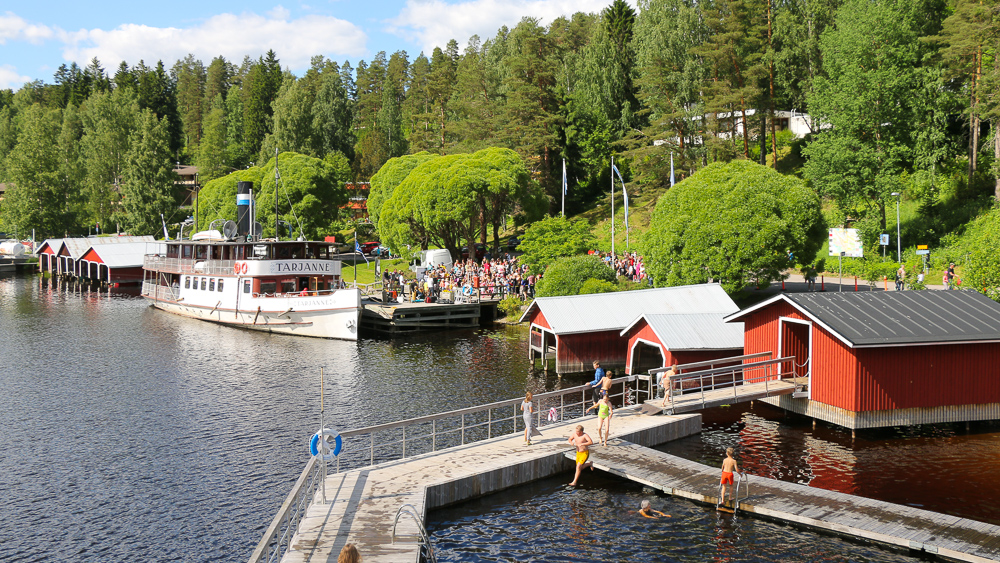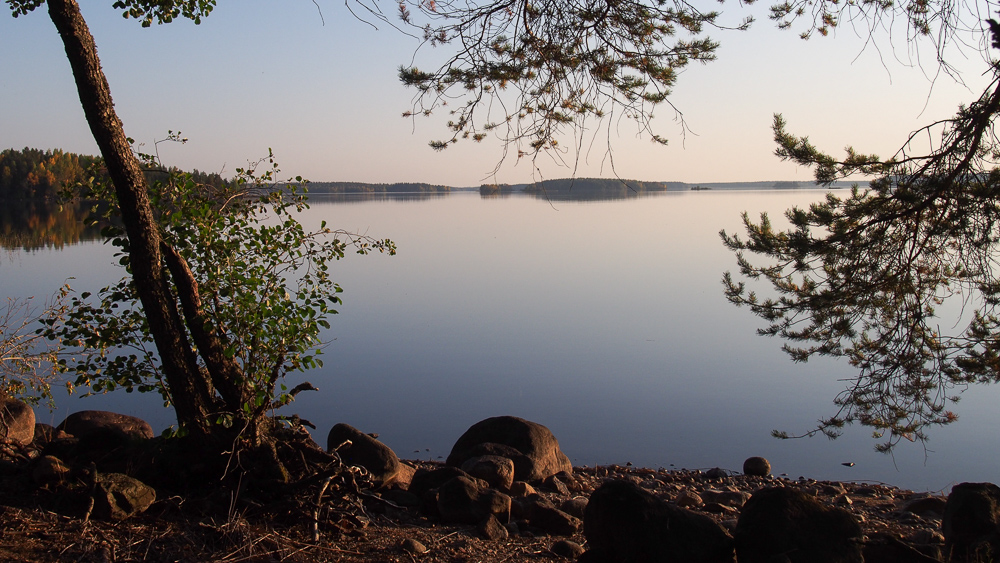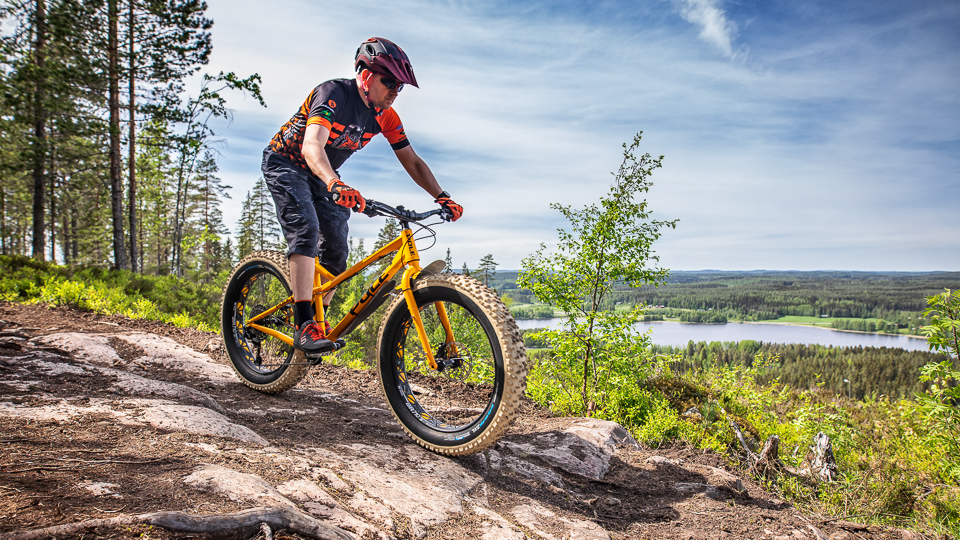 Activities in Nature on Land and on Lakes
With so many lakes both in and around the Heart of Finland, the region is beloved by boaters and kayakers who find endless adventures in the numerous interlinkings of lakes, rivers, and rapids. Visitors can even explore these delightful landscapes by taking a lake cruise on a historic steamship! Hikers and cyclists will find plenty of trails, including those located in either of the two national parks located close by. Winter sports are well represented by the presence of the internationally renowned Himos Ski resort, which converts to an excellent summer resort for families in the off season. The Rönni entertainment centre also provides a wide range of exciting activities.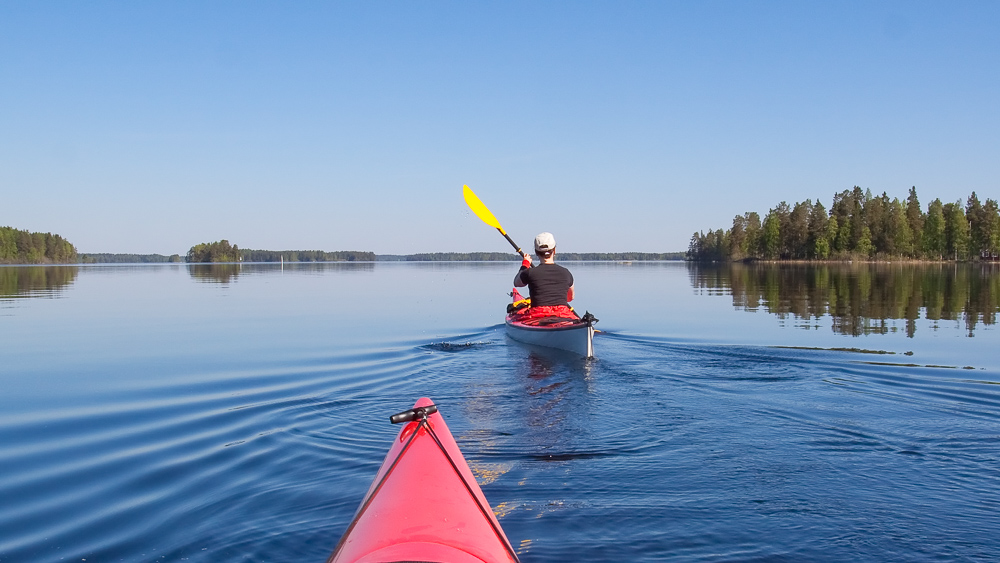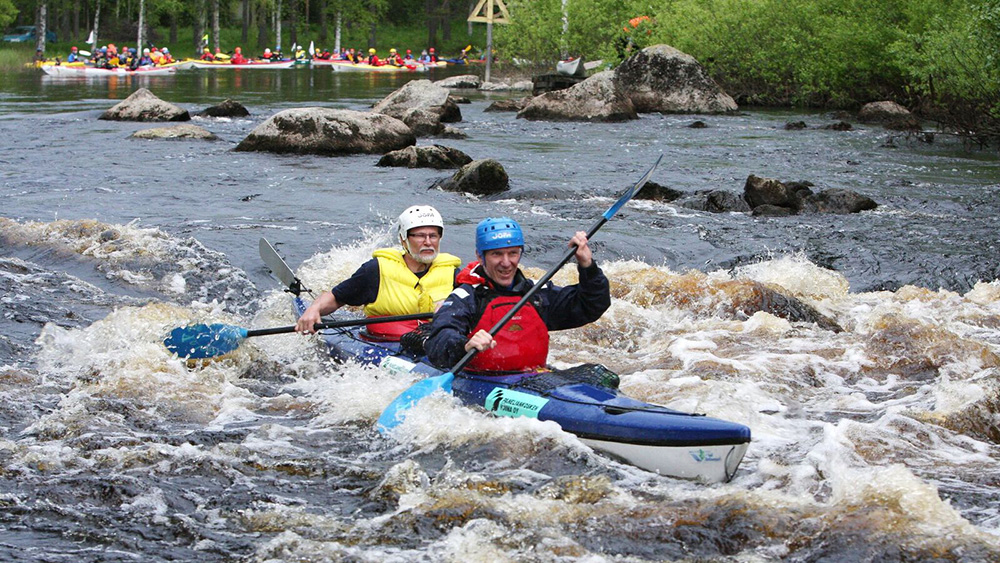 Rich in Cultural Charms
Cultural attractions abound in the Heart of Finland, and sites worth visiting include numerous old churches of historic importance, the museums in Perinnekylä Heritage Village, Paltanmäki open-air museum and the many local history museums to be found in the towns here. As always, art plays a significant role in local cultural life, most notably in the world famous Serlachius museums of Gösta and Gustaf, which would not be out of place in a European capital, as well as Art Centre Purnu and the Leporanta Art Centre. The annual Mänttä Art Festival takes place over the summer, and provides Finland's leading summer reviews of contemporary art.
Visitors to Keuruu will discover a number of interesting attractions in the historical and cultural area of Old Keuruu in the heart of the town. These include the wooden Old Church, which was built between 1756 and 1759, and which features a number of paintings, most of which are by Johannes Thilen. The Old Rectory, Pappilan Pidot, is a culturally significant building with over 200 years of history, and has been restored to its former glory, operating today as a popular restaurant and café. During the summer months the Old Keuruu granaries host summer markets, with the works of local artists and craftsmen on display. The old railway station, designed by the architect Bruno Granholm, is considered one of the most beautiful in Finland, and has a permanent exhibition of historical artifacts.
Festivals & Fast Cars – Events & Entertainment
The Heart of Finland boasts a fine selection of major and lesser events throughout the year, with something entertaining happening somewhere most of the time. Perhaps the most famous of these events is the Rally, part of the World Rally Championship and one of their best viewed and most anticipated events every year. There is also the FinnMETKO Heavy Machinery Fair , for fans of big motors. In counterpoint, the Mänttä Music Festival is dedicated to classical music for piano, while the Witch Trial Noitakäräjät event is a celebration of a very unusual part of Finnish rural history. Himos hosts their own Midsummer Festival, a live music event with a multitude of Finnish stars, and there are also the Iskelmä Festival and the Jysäri Dance Music Festival to enjoy.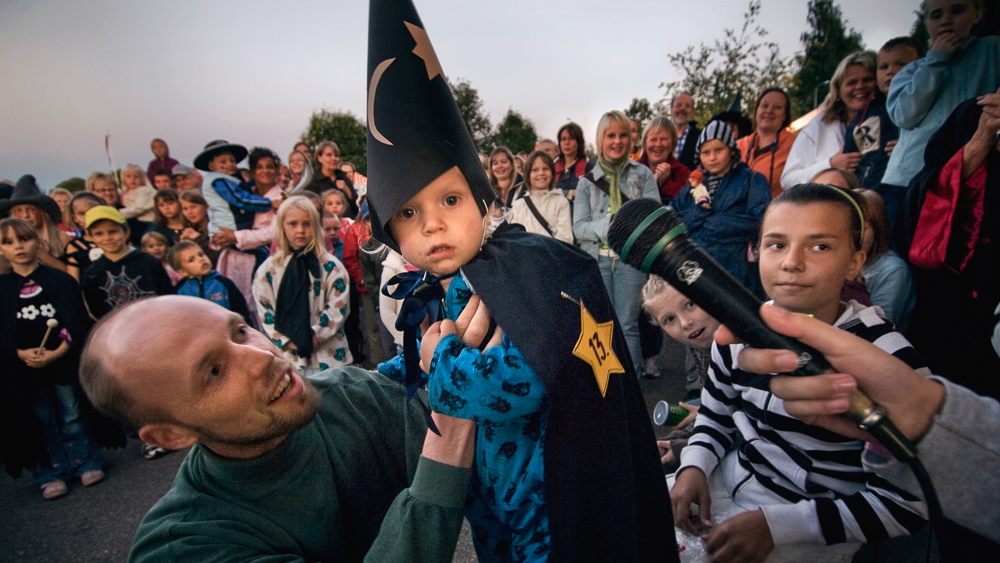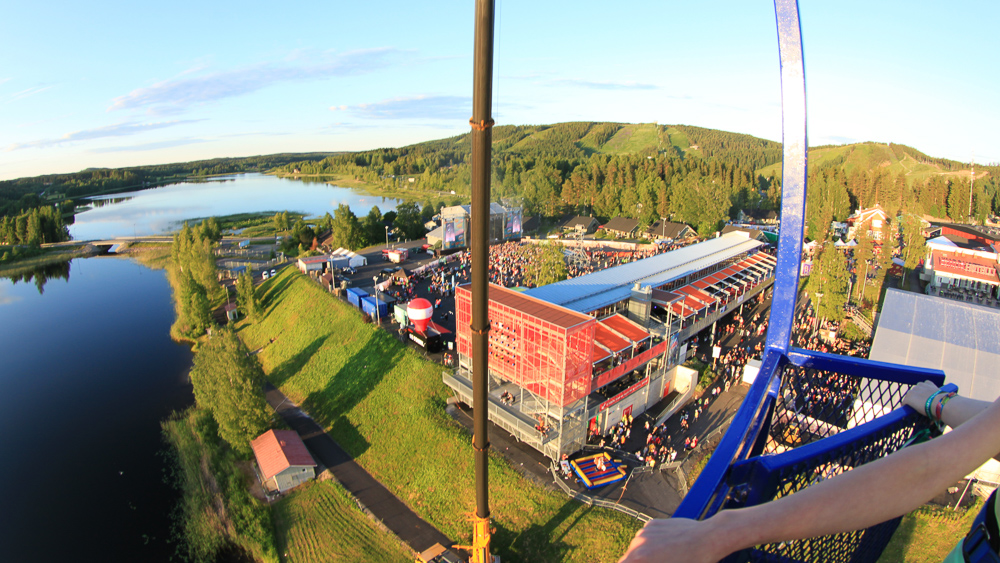 The Towns at the Heart of Finland
Juupajoki – three villages in FINLAND´S most beautiful part
Long appreciated in Finland for the cultural landscape stretching from Kopsamo to Salokunta, Juupajoki also features the old factory milieu in Korkeakoski, the Koskenjalka Shoe Museum, Kallenaution Kestikievari Museum Inn, and the octagonal Juupajoki Church. The ravine named for the municipality was shaped in the Ice Age and is a unique natural attraction, with the excellent Kopsamo-Purnu canoeing route, a 19km stretch of water through varied landscapes. Finnish fishermen know that the Korkeakoski rowing area is perhaps the easiest place in Finland to catch fish. Accommodation is available in cottages, cabins and villas, as well as in camping and caravan sites.
TOP 5 Juupajoki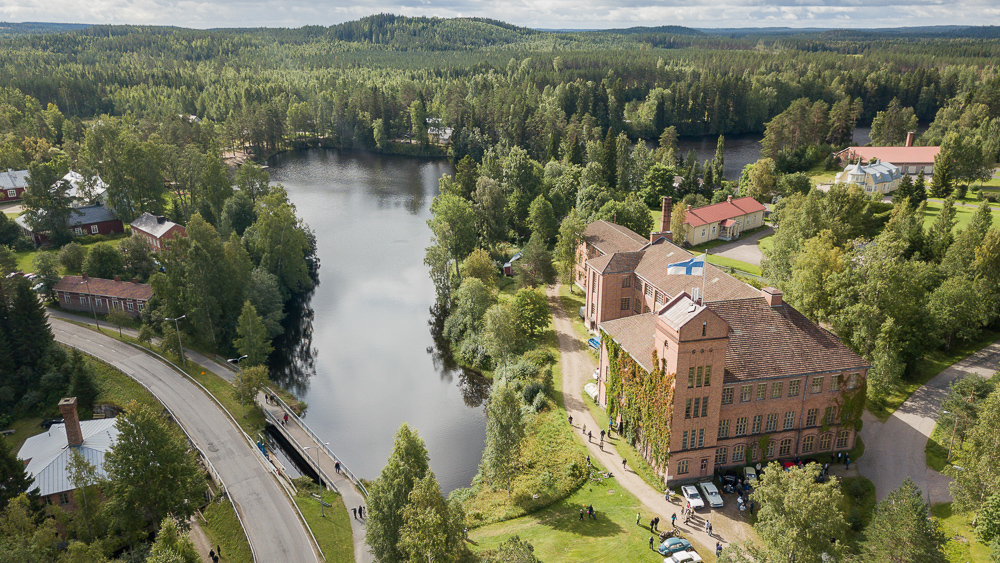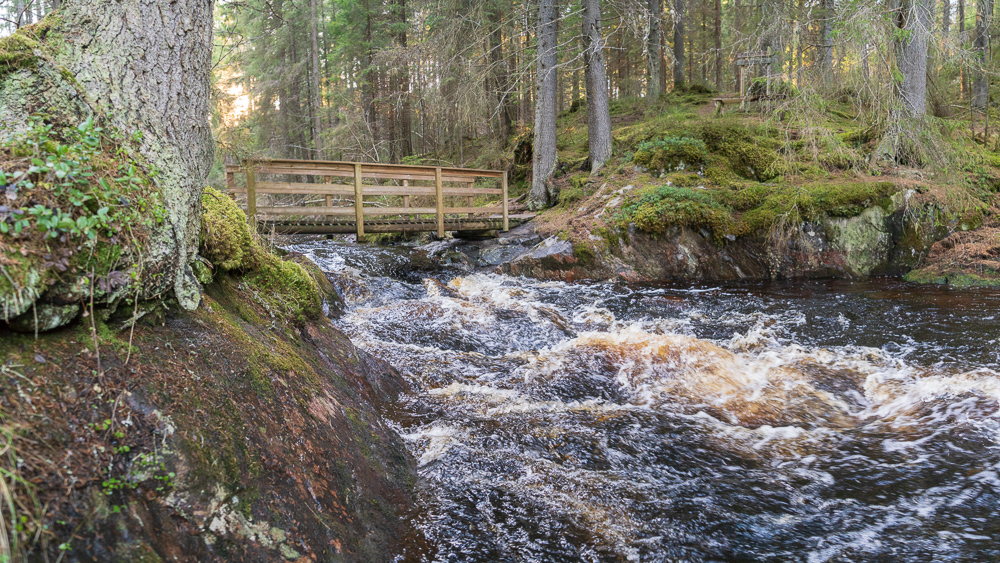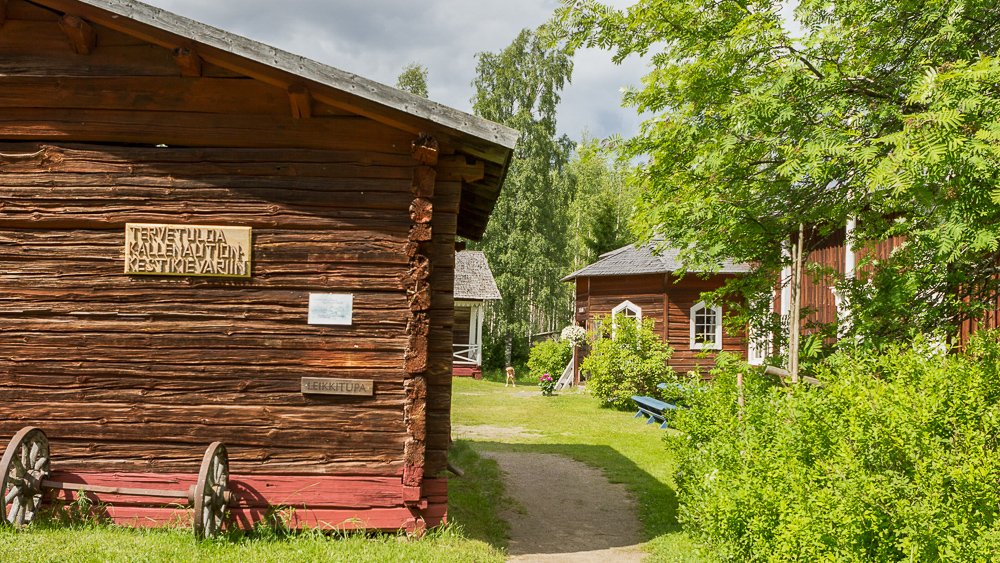 Jämsä – a lot to do and see all year round
Famous for its packed summer event calendar, the popularity of Himos-Jämsä as a holiday destination has much to do with the renowned Himos Holiday Centre, which offers a range of entertainment and activities for all ages all year round. The singular beauty of its surrounding nature is another significant attraction; the Jämsänjoki flows through it and it sits on the shores of Finland's 2nd largest lake, Päijänne. The Wanha Witonen canoeing route is always a hit with canoeists and kayakers, while nearby Isojärvi National Park, nature monuments Vororotti gulley and Synninlukko ravine have much to recommend them to hikers and mountain bikers.
In Jämsä visitors will discover the only private moose zoo in Finland. Hirvikartano with its elk, deer, and reindeer is a definite family favourite. Or you can enjoy a local wine matched to authentic food at Restaurant Patapirtti, which offers wines from its own Uusi-Yijälä winery. Vanha Mylly offers local food in an idyllic setting near the rapids. For Finnish authentic felt products head to the Shop Huopaliike Lahtinen, the factory shop of the Finnish felt boots, felt slippers and a wide range of other felt products.
TOP 5 Himos-Jämsä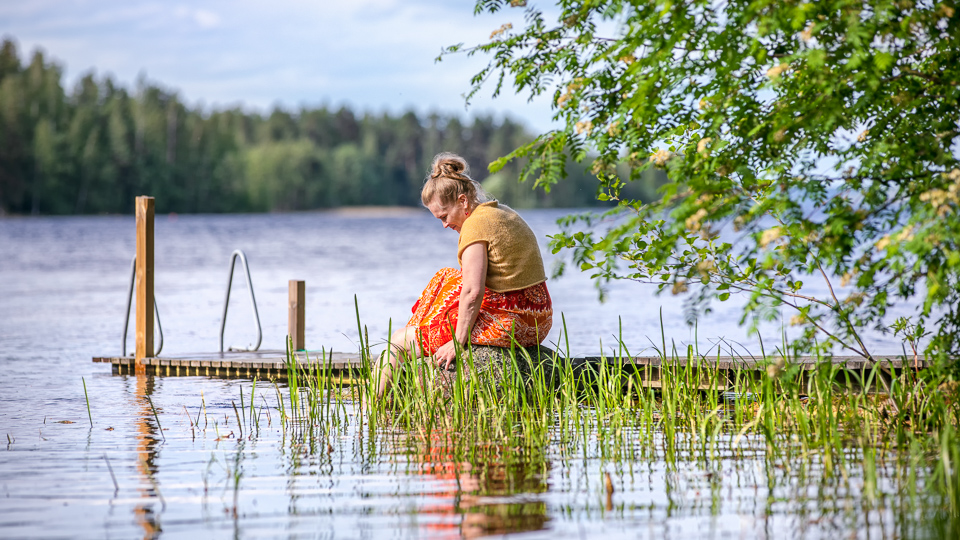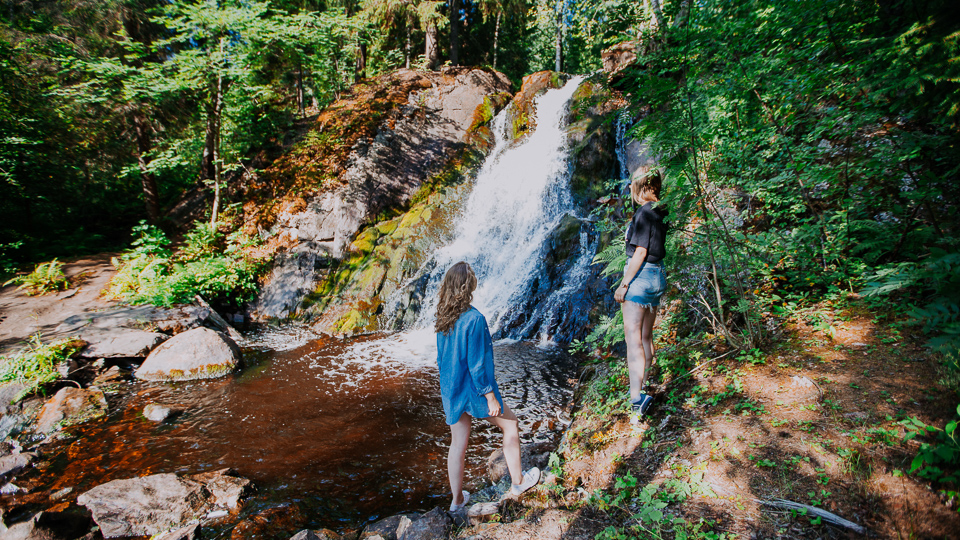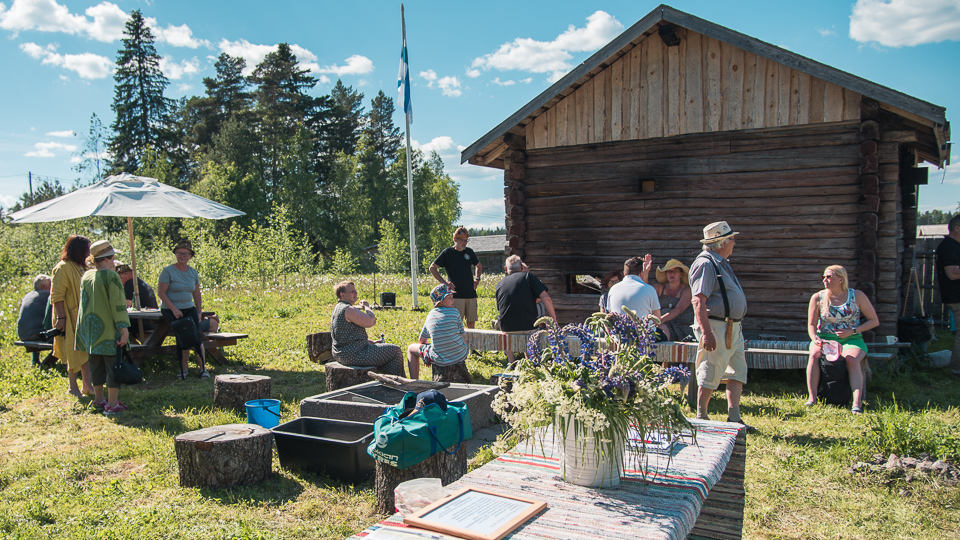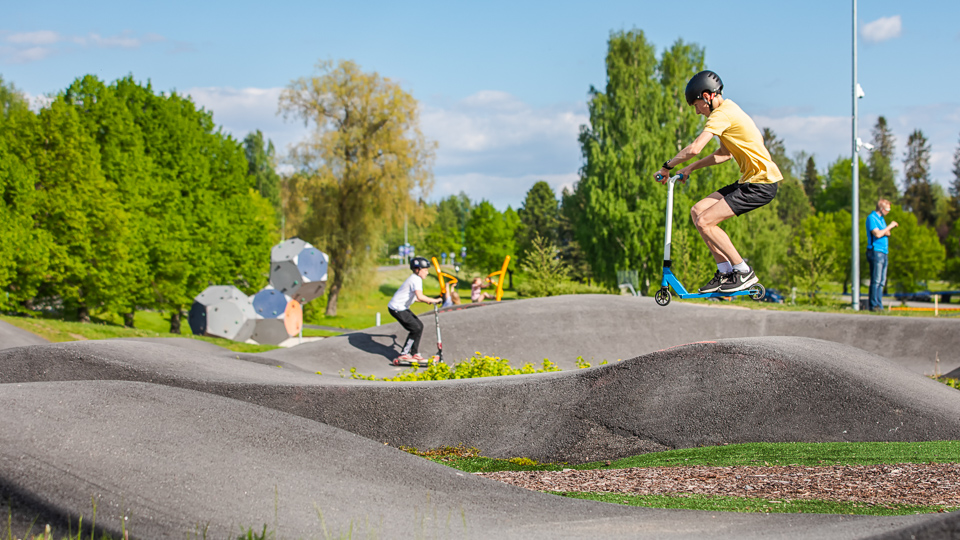 Keuruu – where everything is near
Situated on an island at the northern tip of Lake Keurusselkä, and just 60km west of Jyväskylä, Keuruu is a charming lakeside town with plenty of attractions and a full calendar of events. Lake Keurusselkä itself is fascinating, being located on the site of an ancient impact crater. An excellent way of experiencing the beauty of the lake is to take a cruise on a the historic Elias Lönnrot paddle wheeler. Sites of great cultural significance include Keuruu Old Church built in 1758, the Pihlajavesi Wilderness Church, and The Old Rectory of Keuruu which has been restored respecting its 200 year history. Nature lovers should check the views at the Himmaan Huippu lookout tower.
Not far from Keuruu visitors will discover the Pihlajavesi Wilderness Church, built secretly in the forest in the 1780s, and restored in 1930. Today, the Shadows of Churchgoers can be seen on the walls.
There are a number of choices for accommodation for visitors to Keuruu. In Iso Kirja by the shores of Lake Pohjoisjärvi there are caravan and camping sites, a hotel as well as 7 traditional cottages. Services include kitchen facilities, open campfires, showers and toilets, and of course saunas. There is also a restaurant and café, and lots of space for recreation, including a disc golf course and mini-golf. Camping Nyyssänniemi is a popular destination in Keuruu. The Nyyssäniemi reception is located in the Liukko Pirtti house, where Martti Kitunen's famouse bear-skinning knife is on display.
TOP 5 Keuruu
Old Keuruu area
Paddle wheeler Elias Lönnrot cruises on Lake Keurusselkä
Keuruu Old Church
Steam Locomotive Park of Haapamäki
Himmaan Huippu belvedere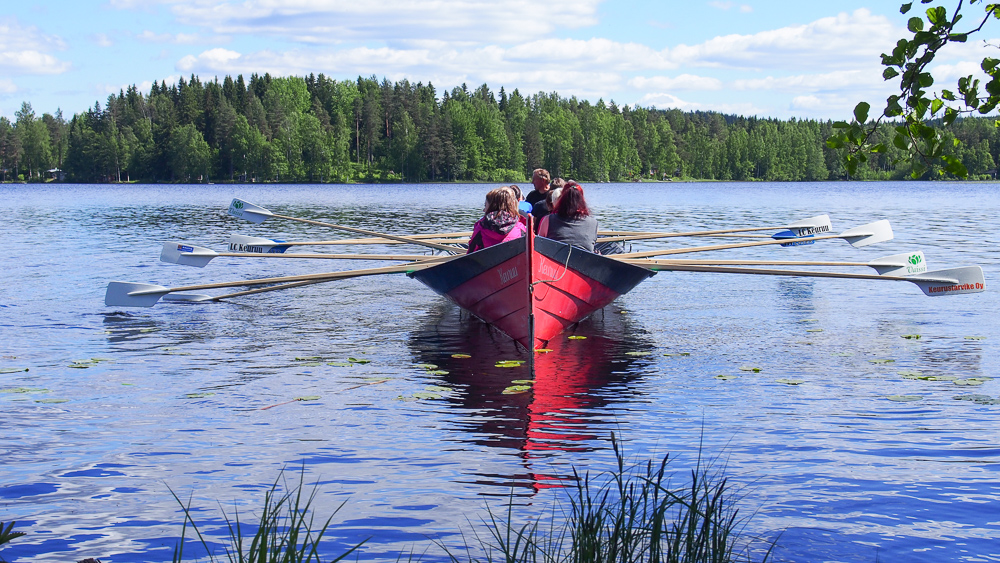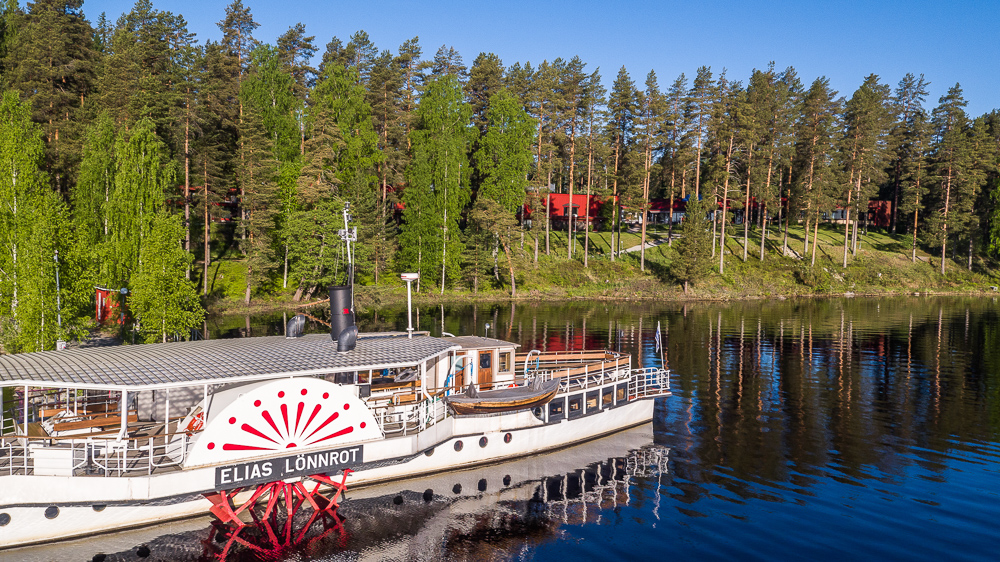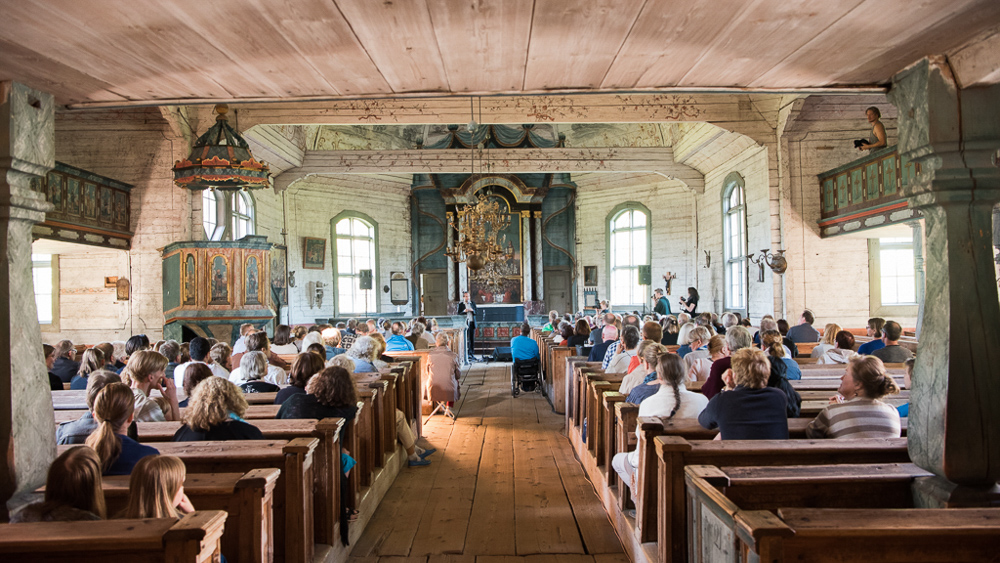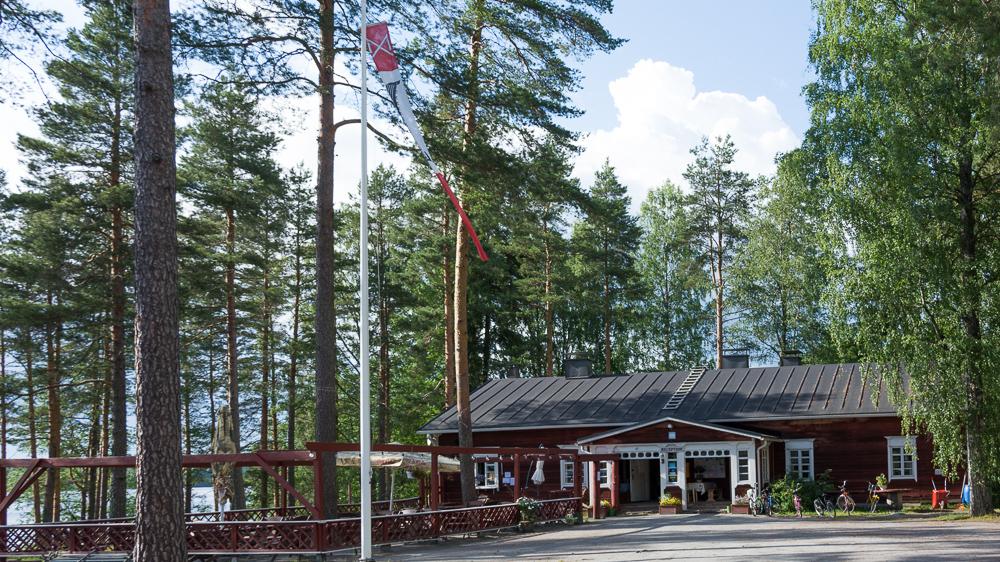 Mänttä-Vilppula – art, history and gourmet
At the southern tip of Lake Keurusselkä lies the town of Mänttä-Vilppula, which have combined to become known as the Art Town, where visitors can enjoy the works of old masters as well as mind-blowing modern art, visit stately buildings and be inspired by history, and enjoy classical concerts in elegant surroundings.
Serlachius museums Gösta and Gustaf host both exciting exhibitions and events all year round. Art enthusiasts should also visit the popular Art Festival and classical music lovers the Mänttä Music Festival. The Mänttä Music Festival was awarded the European recognition of quality, the Effe label, again for 2019–2020!
Throughout Mänttä-Vilppula public art abounds; its streets, parks and cemeteries are graced by works of Emil Wikström, Viktor Jansson, Wäinö Aaltonen, Jussi Mäntynen, Aimo Tukiainen and other acclaimed representatives of Finnish sculpture.
The regions incredible nature can be experienced while fishing, boating, golfing, hiking, and more: The Mäntänvuori outdoor area has an Observation Tower, hiking trails and a lovely European style wine tavern and café Vuorenmaja on top of the hill Mäntänvuori. Mänttä-Vilppula is fisherman's paradise with beautiful Keurusselkä ja Näsijärvi lakes, where you can join guided fishing trips with professional fishermen for a complete experience. Also at the nearby Vilppulankoski recreational fishing area you can fish in beautiful rapids environment. A fisherman's paradise!
TOP 5 Mänttä-Vilppula
1. Serlachius museums: Art Museum Gösta and Gustaf Museum
2. Mänttä Art Festival, top-class exhibition of modern art
3. Mänttä Music Festival, top pianists
4. Mäntänvuori outdoor area: observation tower, wine tavern, hiking trails
5. Vilppulankoski tourist district and recreational fishing area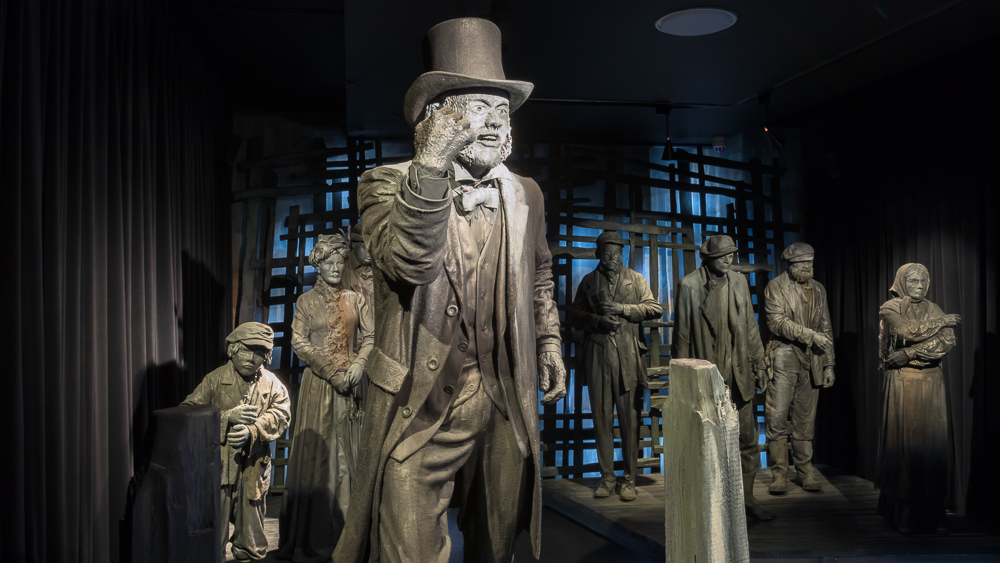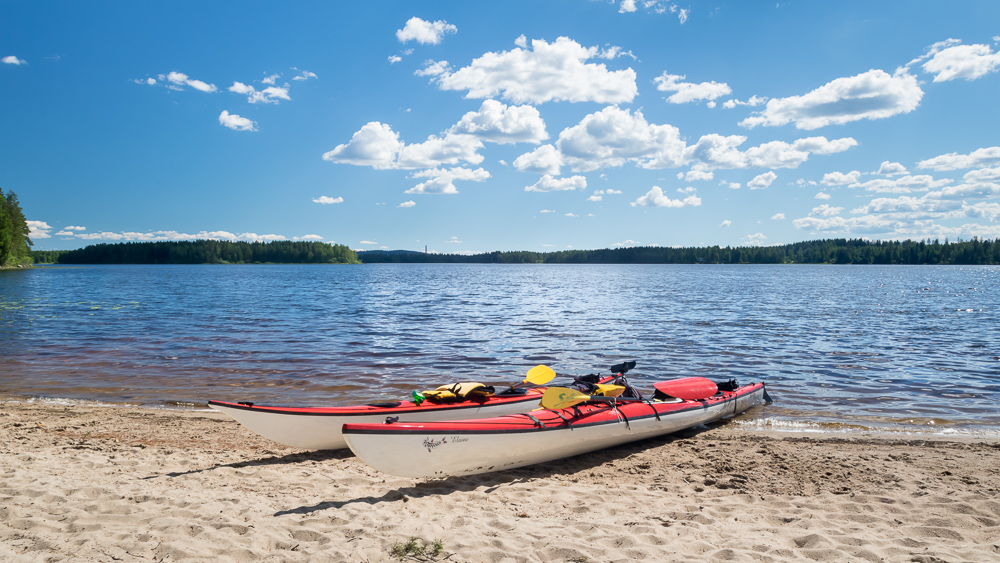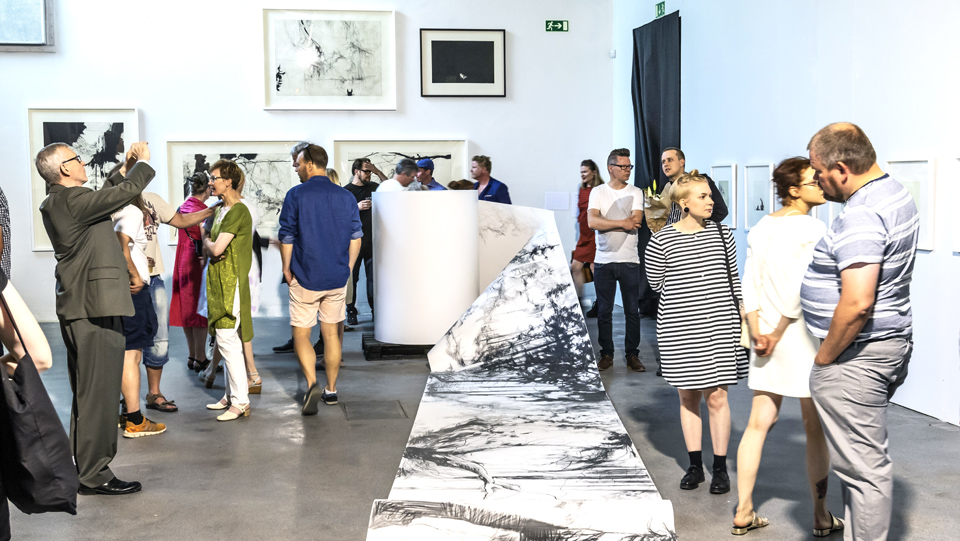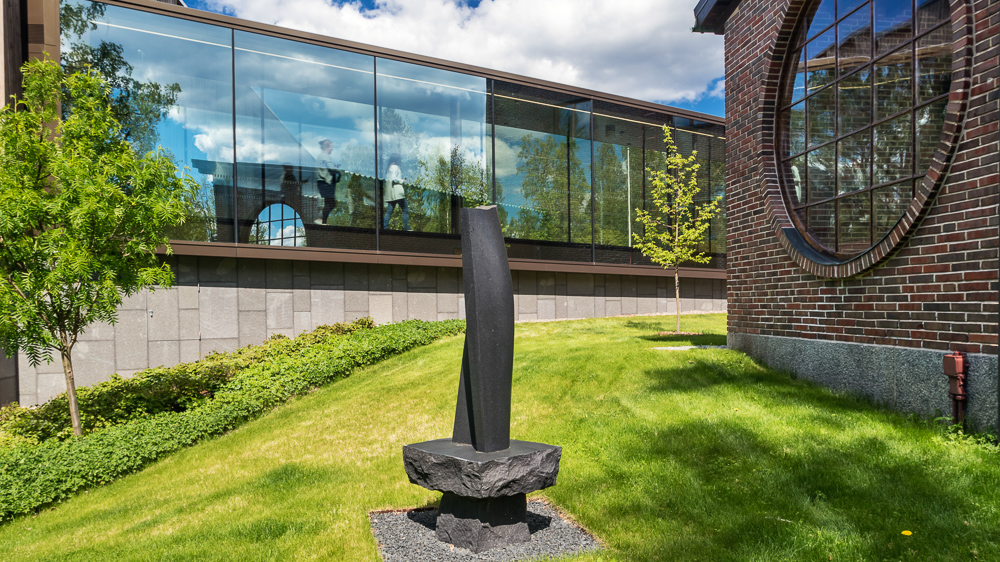 Orivesi – the wool sock capital of Finland is known for its beautiful nature

Cozy city of less than 10,000 inhabitants. Orivesi covers a large area that includes close to 350 lakes, with woods and fields that invite visitors to experience and enjoy a host of activities and services in natural wilderness. The recreational facilities are excellent, for example in the Eräpyhä recreation area, which provides a range of nature trails, and much more. In Orivesi there are skiing tracks, sports fields and beaches, a swimming pool, ice skating rink and extensive sports facilities. Those with a love of gardening and exotic flora should take time to stroll through the delightful Hörtsänä Arboretum. Cultural attractions include the Paltanmäki Local Heritage Museum and the Eräjärvi Geological Museum; the churches in Kaarikirkko, Längelmäki, and Eräjärvi; at Taitokeskus Orivesi visitors will find works by local artisans, while regular exhibitions are shown at Art Centre Purnu, Art Centre Leporanta, and Orivesi Library.
Activities in Nature on Land and on Lakes
The Rönni entertainment centre also provides a wide range of exciting activities, for example you can try traditional Finnish social dances
Festivals & Fast Cars – Events & Entertainment
In Orivesi they organize every year Official Woolsock Run Finnish Championship. It is a race with lots of fun.
TOP 5 Orivesi
1. Art Centre Purnu on the shore of Lake Längelmävesi
2. Hörtsänä arboretum, over a century-old park home to various flower and tree species
3. Rönni entertainment centre: open-air dancing, events and delicious restaurant treats
4. Finnish Championship in woollen socks running in January
5. Pukala recreational area and the beautiful Roninmaa rest area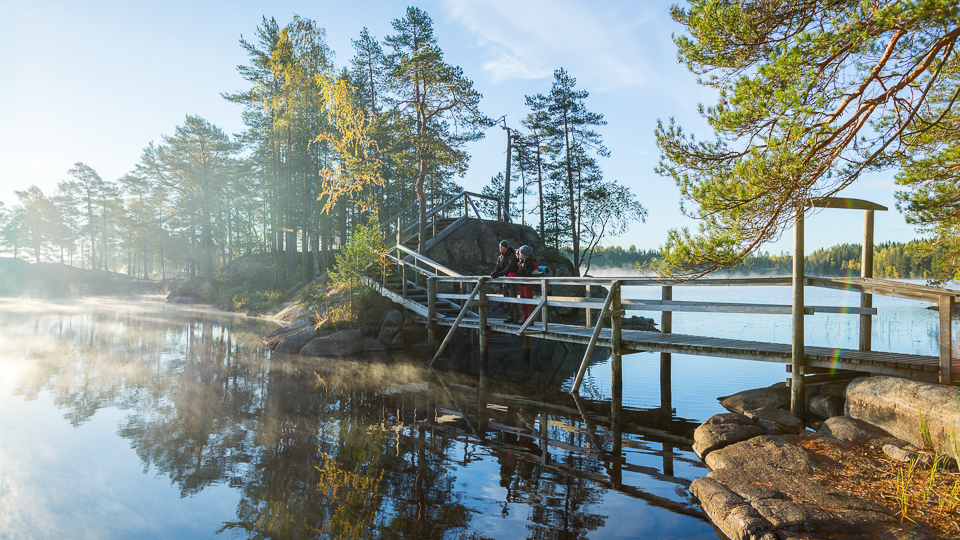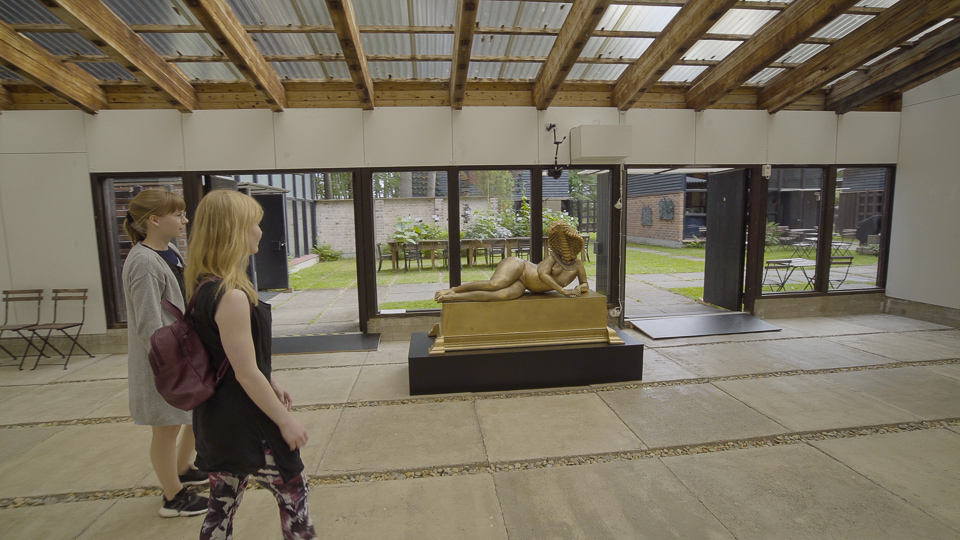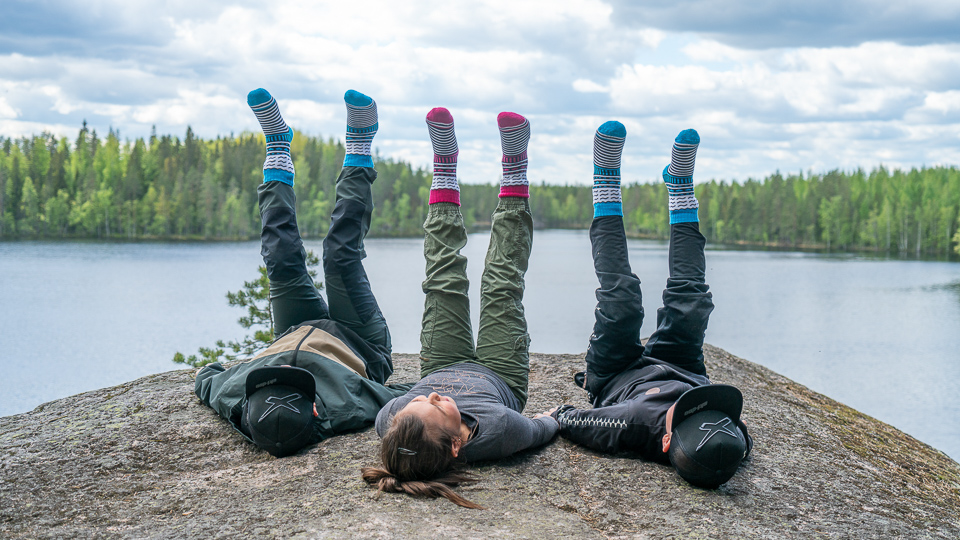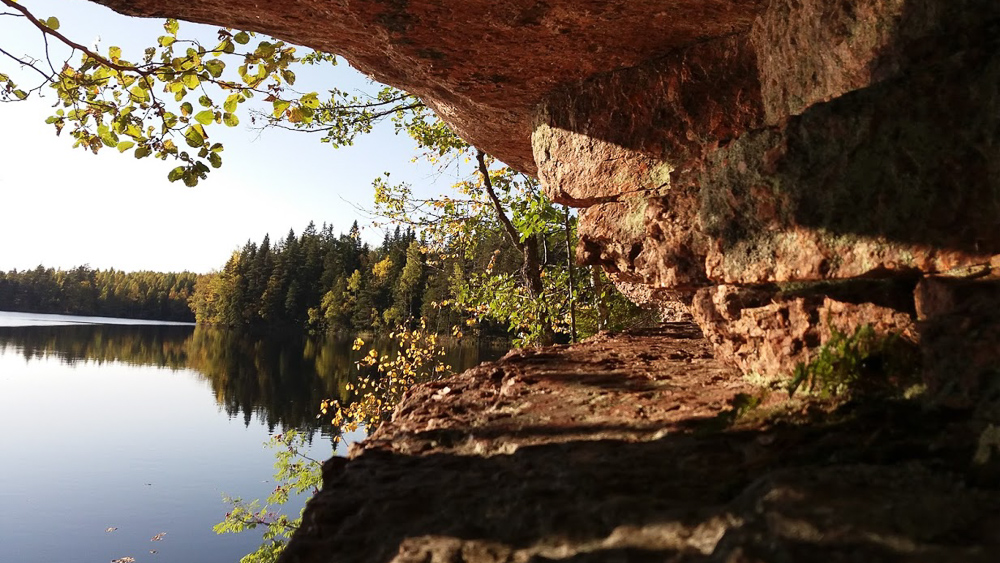 Ruovesi – magnificent rugged nature and unique events
The primary attraction of Ruovesi for tourists is its beautiful nature, thanks to its proximity to Helvetinjärvi National Park, combined with its lush beaches, clear waters and verdant forests. Ruovesi also offers an excellent range of activities and hobbies, both in summer and winter: snow invites visitors for cross-country skiing, forest trails welcome hikers, and its lakes are superb for canoeing and fishing.
In addition to the Witches' Trial, Ruovesi's colourful summer market event, there are plenty of events also in nearby villages where traditional Finnish life can be experienced: the concerts, dancing, market traders, sport events etc. Musiikkia! Ruovesi is a week long festival of chamber music featuring international artists performing concerts in historic buildings and churches. In addition to all these lively events, there are many interesting art exhibitions during the summer months.
Other sites worth visiting are Ruovesi Local History Museum, illustrating peasant life in the 18th and 19th century. Visitors are also highly recommended a cruise trip on the Steamship Tarjanne, which is 110 years old and still operating regularly, to see the beautiful lake nature by travelling a water route from Murole to Ruovesi or up to Virrat.
TOP 5 Ruovesi
1. Helvetinjärvi National Park and Helvetinkolu
2. Walking Route in the Church Village
3. Siikaneva Conservation Area
4. Witches' Trial
5. Poet's Way, S/S Tarjanne's ship route (Murole canal, Ruovesi Ship Wharf and Visuvesi canal)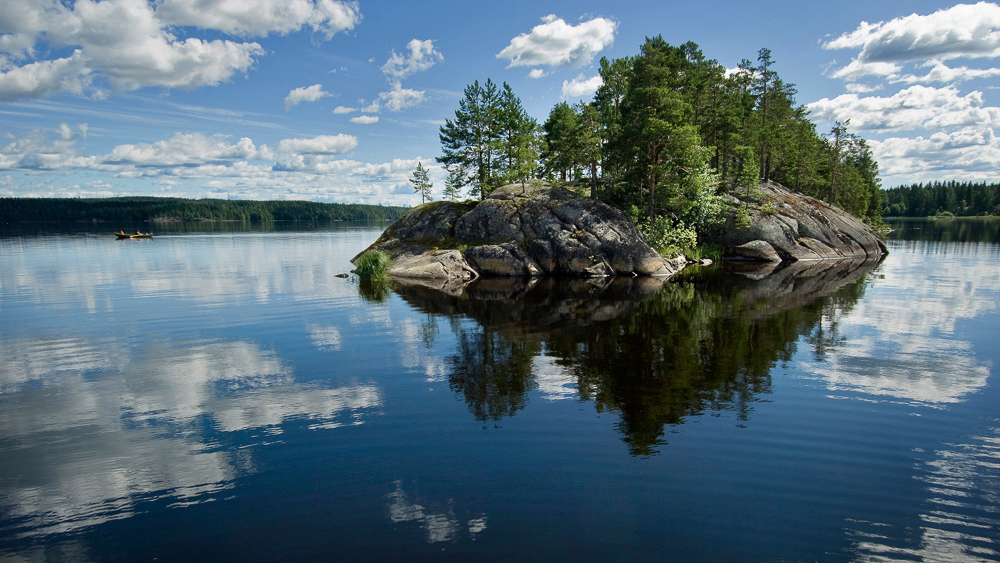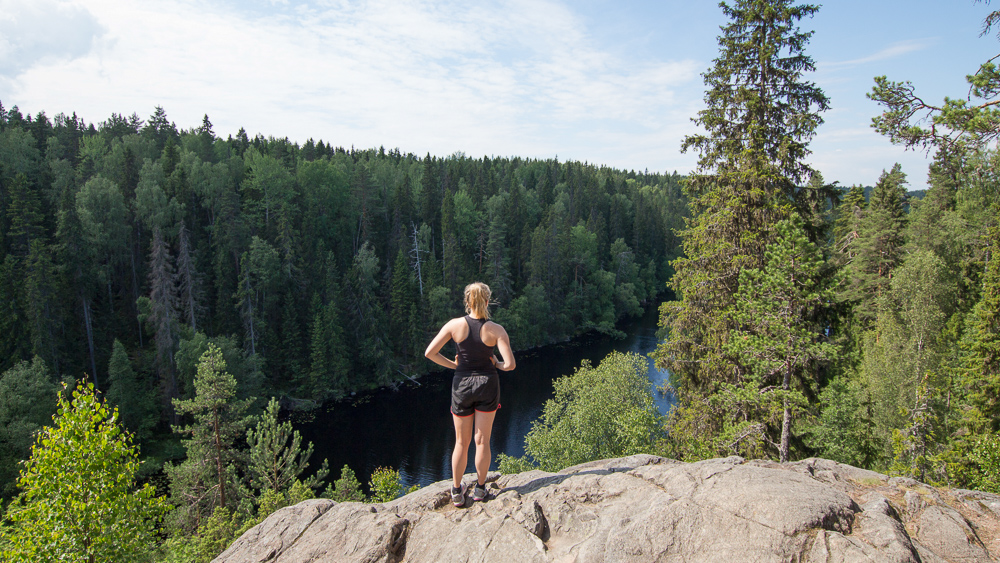 Virrat – Roaring Rapids and Steep Ravines
A popular summer town in northern Pirkanmaa-region, Virrat boasts of hundreds of lakes, beautiful scenery and a rich cultural heritage, and offers a variety of sights and experiences for everyone to enjoy. The most popular activities in Virrat are boating, fishing, swimming, hiking on the excellent trails, as well as golfing and tennis, while nature lovers will find the ravine lakes of Toriseva offer breathtaking views.
The old factory complex of Killinkoski is a versatile and a popular cultural and historical attraction in the village of Killinkoski in Virrat. It reflects the over 100-year-old industrial heritage in this rural area. Alongside the only ribbon industry museum in Scandinavia, the Finnish Camera museum, art exhibitions, a ribbon shop and a café Killinkoski has a lot to offer. The other cultural attractions of Virrat include the Perinnekylä Heritage Village, a diverse centre focusing on agricultural and forestry traditions; the red wooden church in Virrat, as well as churches in Liedenpohja and Killinkoski, Matias chapel, Kurjenkylä chapel and the new cemetery chapel.
TOP 5 Virrat
1. Toriseva ravine lake and nature trail
2. Laivaranta & the 112-year-old steamship Tarjanne
3. Killinkoski old factory complex
4. Heritage Village
5. Herraskoski rapids