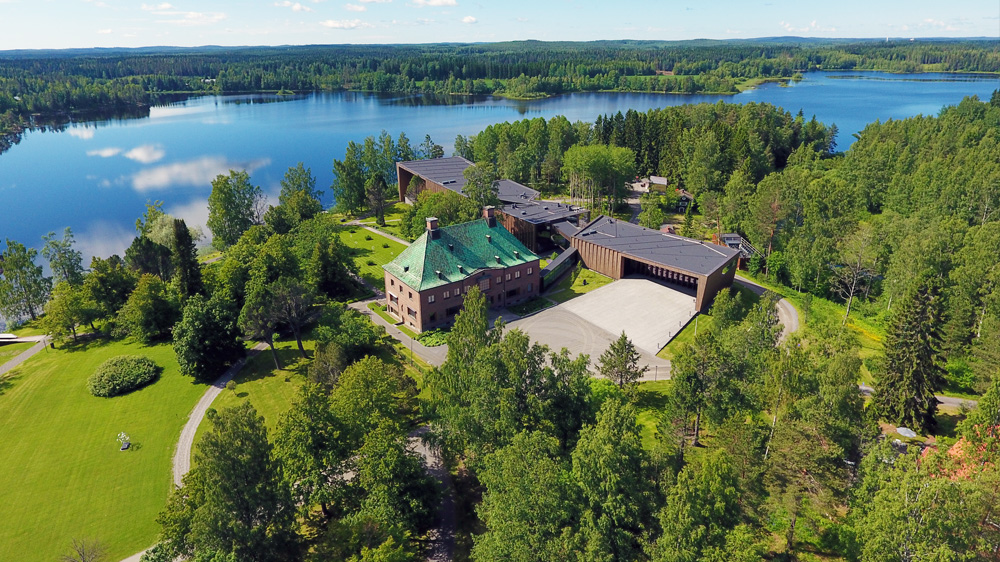 The Serlachius Museums
At the southern tip of Lake Keurusselkä lies the town of Mänttä, which combined with Vilppula is now known as the Art Town. At its heart are the twin museums of Serlachius Gösta and Serlachius Gustaf, two major cultural attractions that wouldn't be out of place in any of Finland's major cities. Both museums are idyllically situated in lakeside parkland; Serlachius Gösta looks out over Lake Melasjärvi, while Serlachius Gustaf is beside Koskenlampi Bay, allowing visitors to enjoy the beauty of Finnish nature along with their experience of national art treasures and fascinating architecture. And having worked up an appetite, visitors can dine in Restaurant Gösta, one of the best museum restaurants in Europe.
Serlachius was ranked 2nd in Lonely Planet's list of the top sights in Finland, it was selected as the Domestic Tourism Business of the year in 2016, and it was chosen as the Museum of the Year in Finland in 2015, so visitors can be assured of a very high quality experience. The Serlachius collection is one of the largest, and most important, private art collections in the Nordics, housed in the magnificent Joenniemi manor house, the former private residence of the paper magnate Gösta Serlachius, and in the modern Gösta's pavilion, an excellent example of high-tech wooden construction that opened in 2014 and has been internationally awarded.
The Serlachius museum hosts a number of changing exhibitions of contemporary art annually, as well as the pearls of the Gösta Serlachius Fine Arts Foundation's extensive private art collection.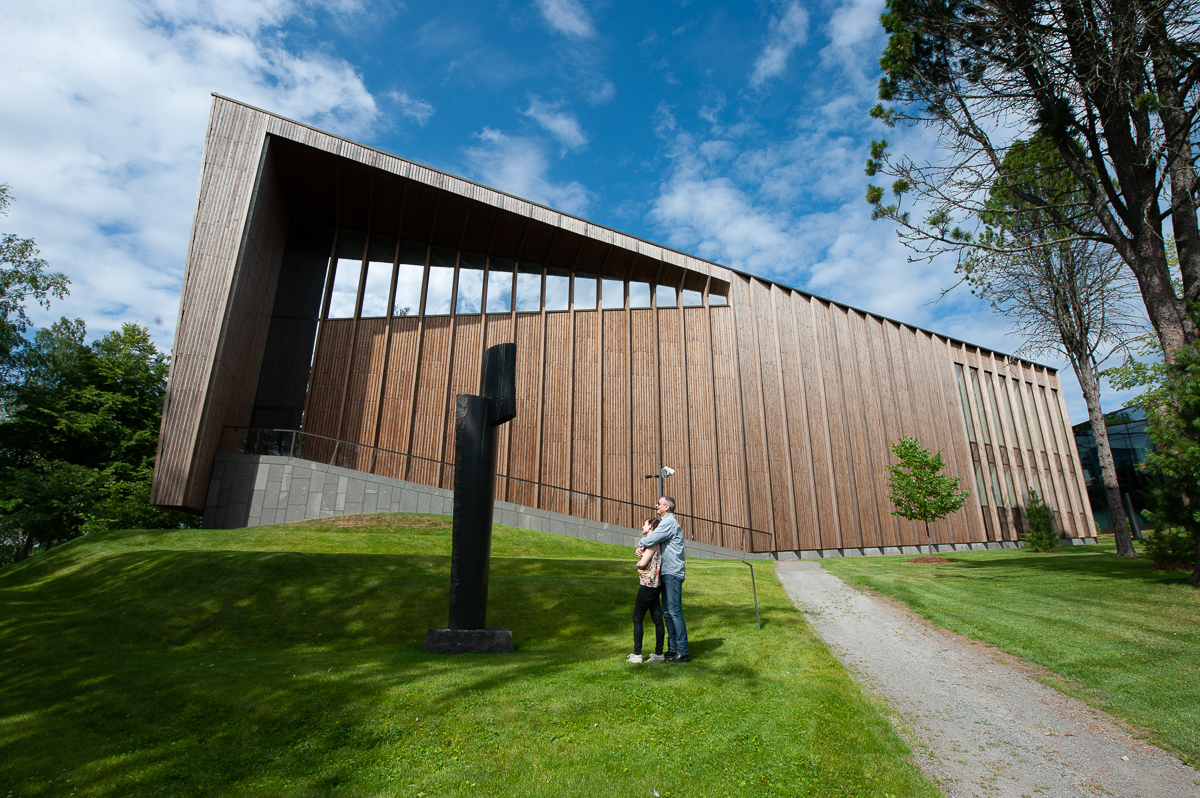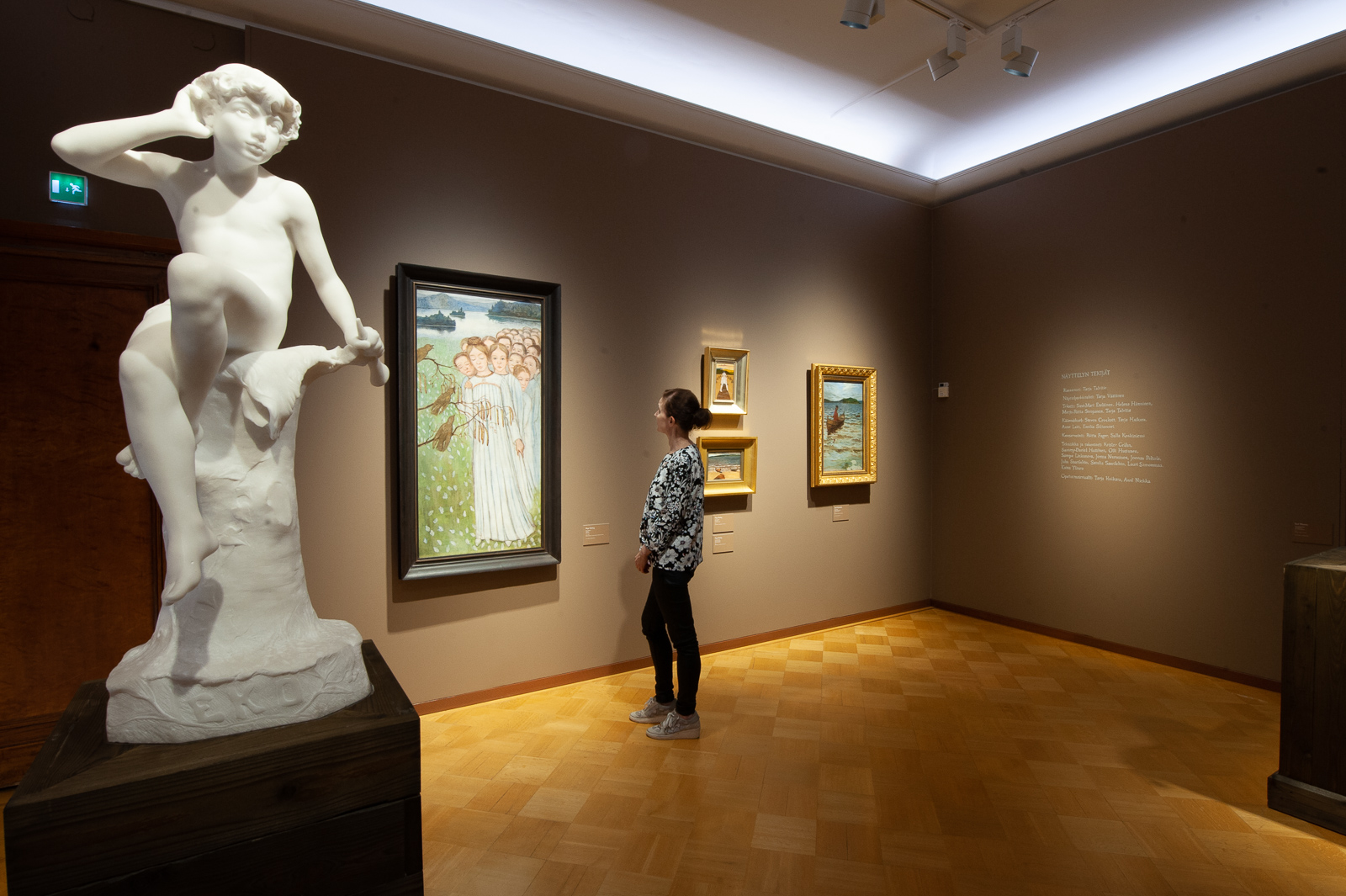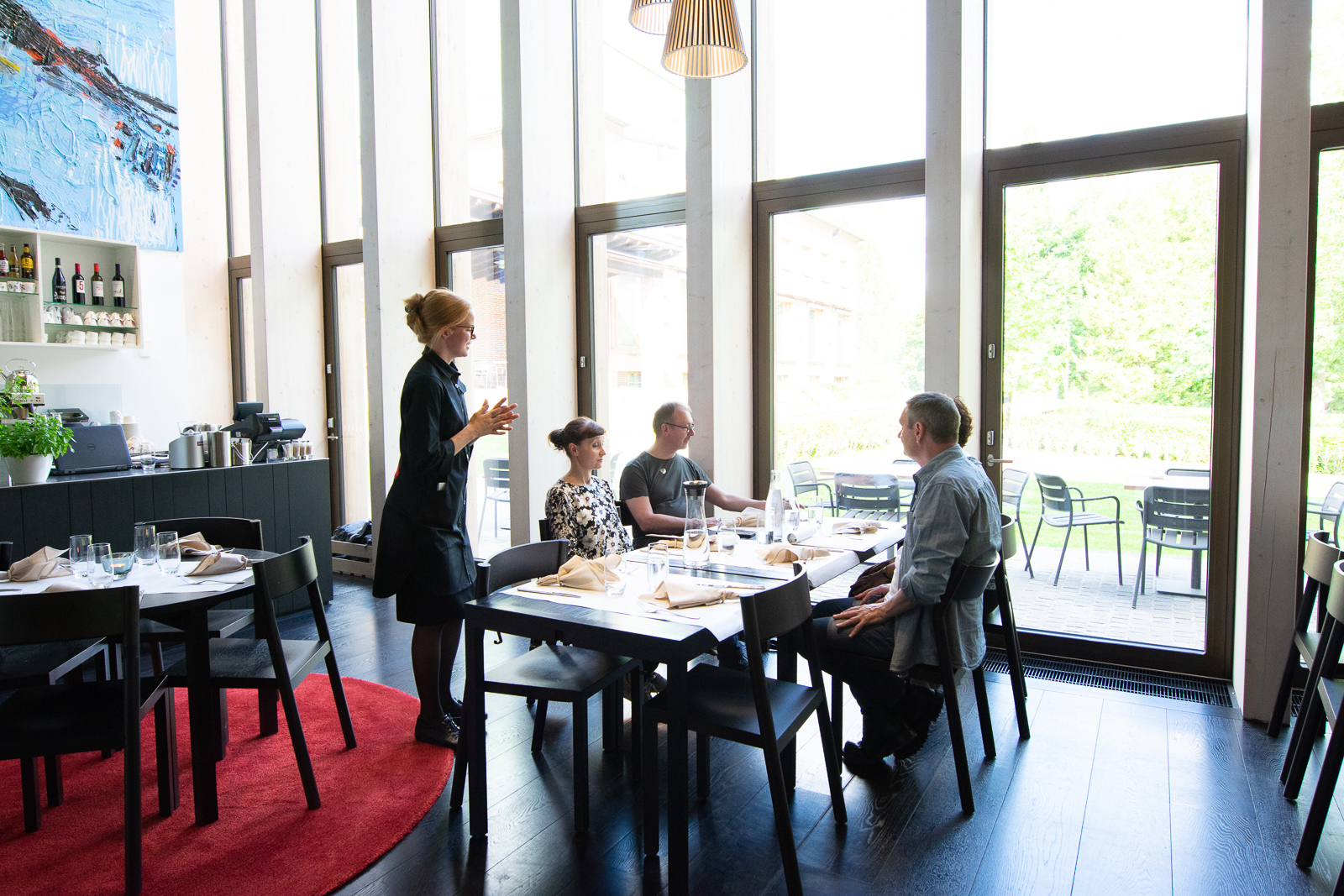 History of the Museums
The roots of the museums are entwined in the colourful history of the Serlachius family, well known in Finland for its role in the paper industry, and in the history of Mänttä itself. These histories are retold in a permanent exhibition in the museum. Visitors can also take a humorous tour which introduces the hierarchical society of the past, taking a test to see if they are suitable for employment in the paper industry of that time, and see if they can press paper – a good time is guaranteed for all!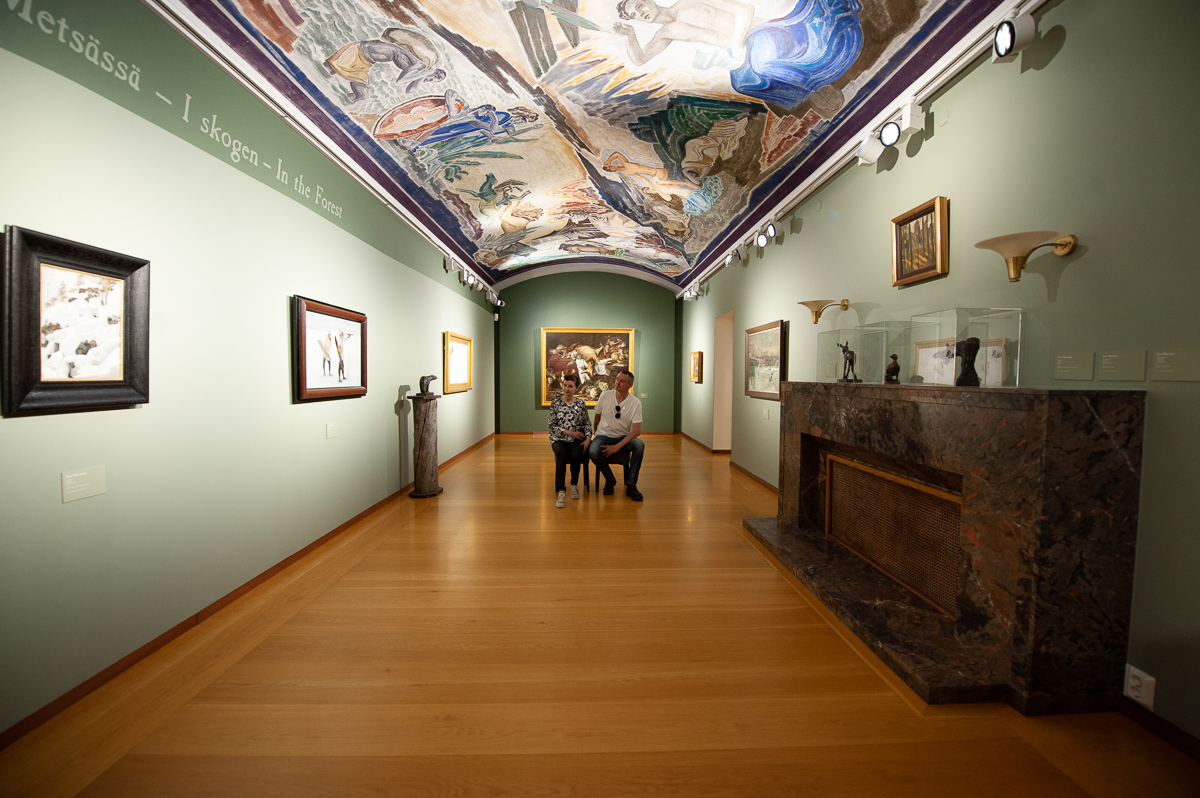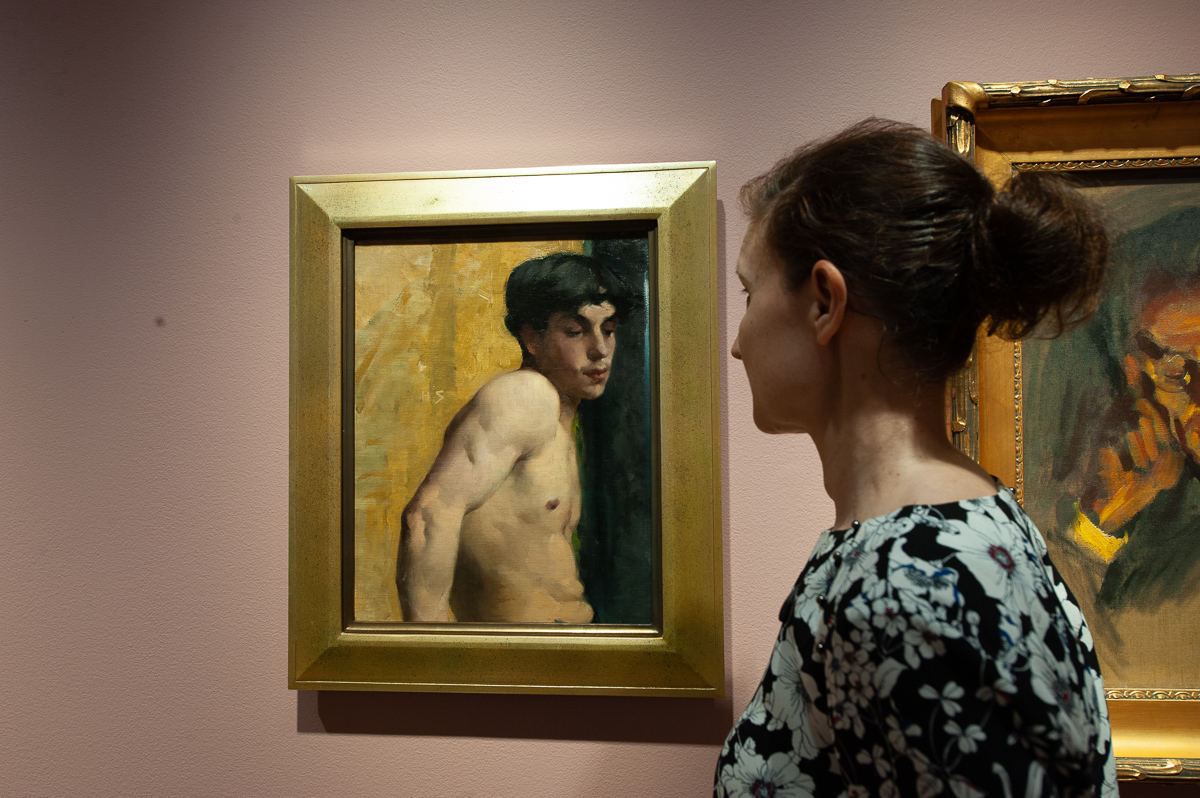 The Finnish Golden Age of Art
Gösta Serlachius Fine Arts Foundation's extensive private art collection includes works by the most famous artists from the Finnish Golden Age of Art: Albert Edelfelt, Akseli Gallen-Kallela, Hugo Simberg, Helene Schjerfbeck, Eero Järnefelt, Victor Westerholm and Magnus Enckell. There is also a sculpture collection that includes works by Robert Stigell, Walter Runeberg, Emil Wikström, Wäinö Aaltonen, Hannes Autere, and Jussi Mäntynen. The finest Finnish artists of the 20th century are also well represented, with works by Juho Rissanen, Tyko Sallinen, Marcus Collin, Alvar Cawén and Lennart Segerstråle. International art is also presented, with a collection of old European paintings by Dutch, Italian, Spanish and French painters from the 15th to 19th centuries.
Tours and Activities
Serlachius Museum also provides a range of guided packages, for example visitors can enjoy a guided walking tour through the beautiful lakeside landscape, enjoying the fresh air and tranquility of Finnish nature. Having worked up an appetite, indulge yourself with the offerings of Restaurant Gösta's 'natural cuisine' as delivered by Chef Henry Tikkanen, with forest flavours to the fore in every dish.
It is very easy to get to Serlachius Museum – it operates its own shuttle bus directly to and from Tampere.