If you're a family visiting Helsinki looking for the perfect family day out, where there's something for kids and adults alike, we have some suggestions. The best two family destinations in Helsinki, plus another five towns outside the city that are perfect for a day out and will provide an introduction to Finnish nature and culture.

Seurasaari Open Air Museum
Covering approximately 46 hectares, Seurasaari is a favorite outdoor, hiking and picnic area for Helsinki residents, a wooded island with rocks, hills, wetlands, herb-rich forests, and sandy beaches. Made a public park in 1890, the Seurasaari Open Air Museum opened in 1809, the largest of its kind in the Nordic countries. The museum comprises some 87 separate buildings that give an overall view of the lives of rural Finns over the centuries, the mainly wooden buildings transplanted from elsewhere in Finland and placed in the dense forest landscape of the island. There are granaries from Paltamo, the wooden church from Karuna built in 1695, a windmill from Oripää, the Florin Summer House, built around 1830, Iisalmi Parsonage, the Antti Farmstead, Niemelä Tenant Farm, Kahiluoto Manor, and much more, all inviting you in to explore and become immersed in history. Guided tours are available in a number of languages to help get the most from your visit.
Antin Kaffeliiteri café, housed in the shed of the Antin talo building from the Western Finnish region of Satakunta, offers coffee, refreshments and snacks during the museum's opening hours. The island also has a beach and is easily accessible all day long. You can get to the island from the city centre by bus, tram, car or city bike.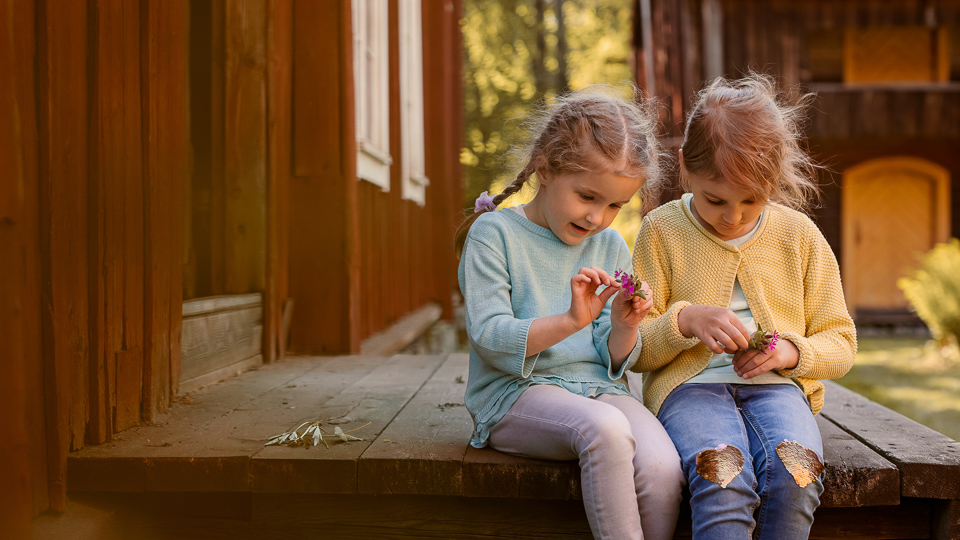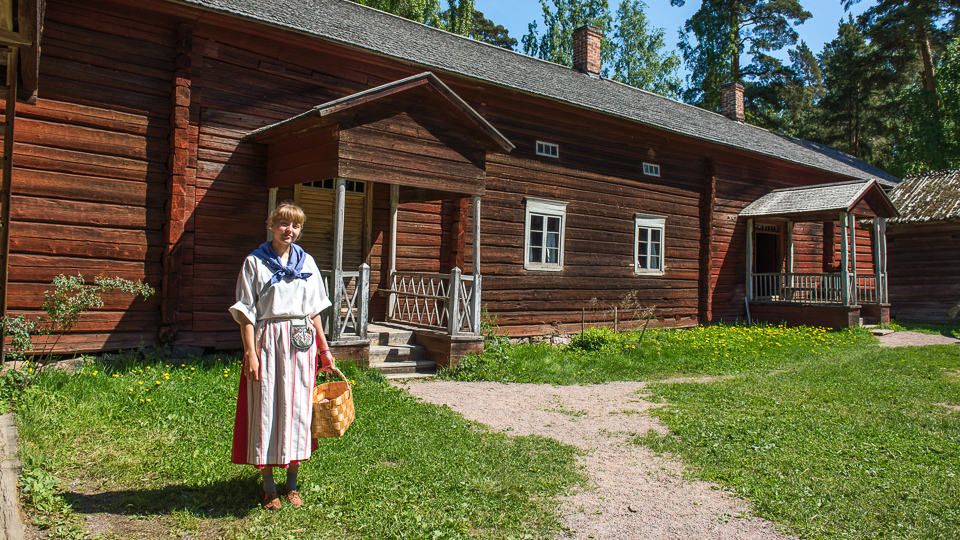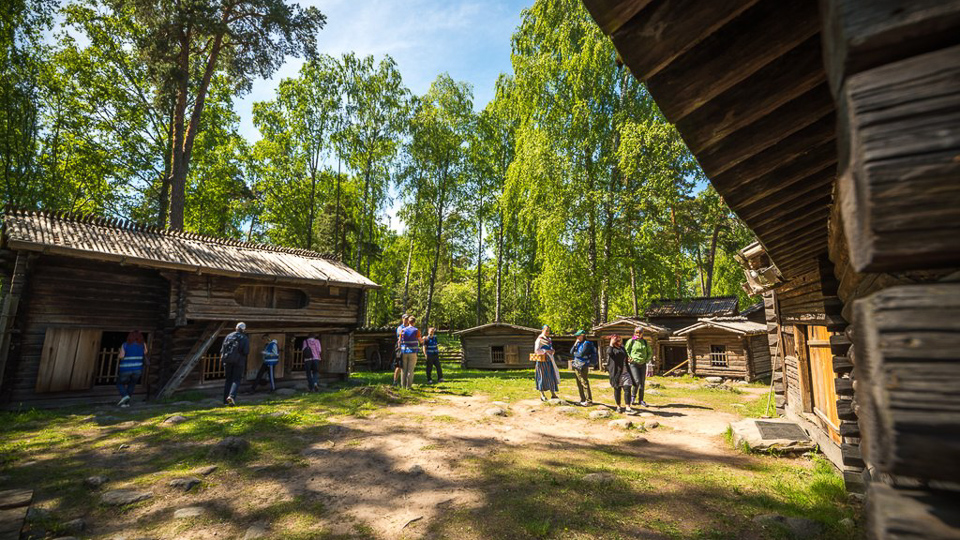 Korkeasaari Zoo
One of Helsinki's best loved attractions, the island zoo of Korkeasaari makes for an ideal family day out, with a range of restaurants, cafés, indoor and outdoor picnic areas, and outdoor dining areas with barbecues open every day to compliment the zoo's nature experiences.
Korkeasaari works for biodiversity, and by visiting the zoo, you support this work and contribute to the preservation of wildlife. It is home to more than 150 animal species from the Himalayan slopes to the African deserts and from the northern coniferous forests to the Amazon jungle. The century-old garden erupts into colourful life in summer, but it is just as impressive in fall colors. Although Helsinki Cathedral in the city centre is within sight, visitors to Korkeasaari can enjoy the tranquility of the surrounding archipelago and its unique nature as if in isolation. It takes only 20 minutes to reach Korkeasaari. Hop on bus 16 at the Railway Station, or take a ferry from Helsinki Market Square.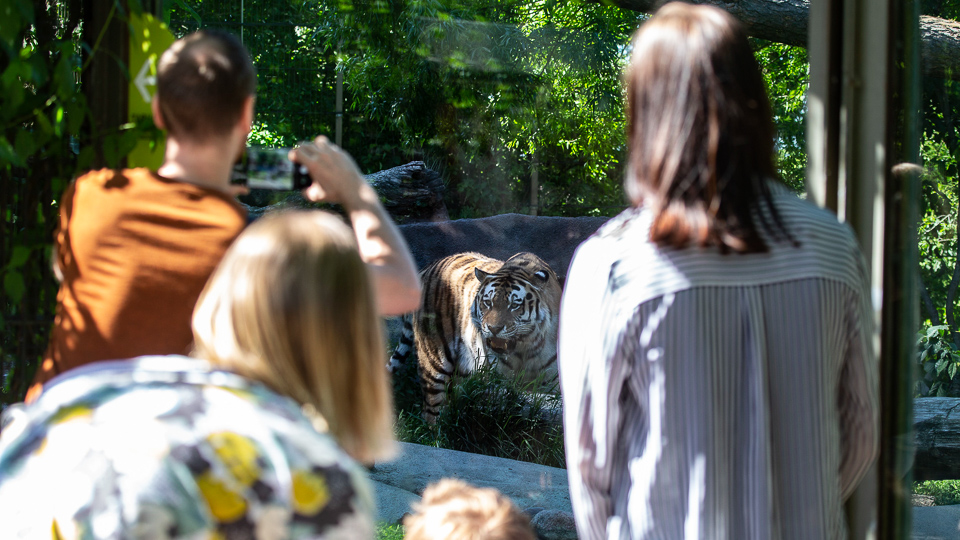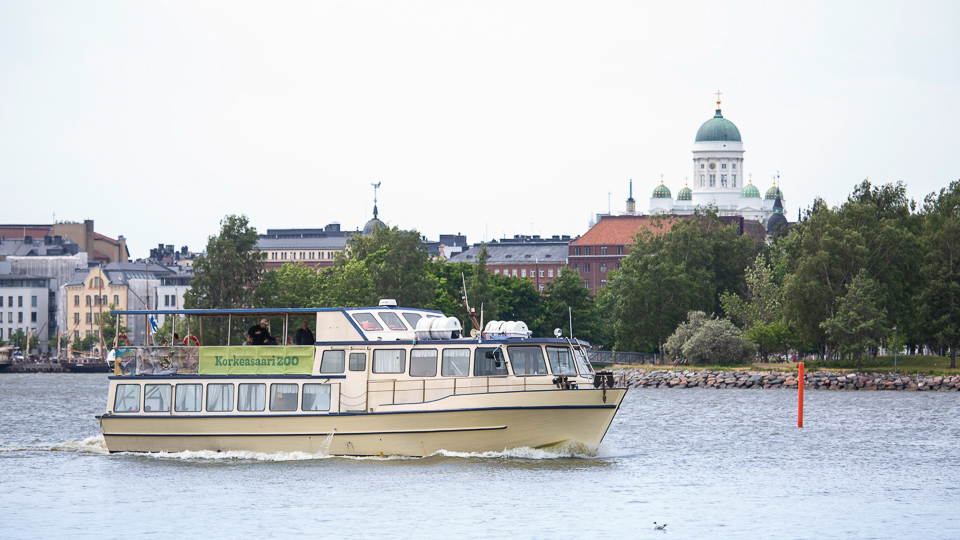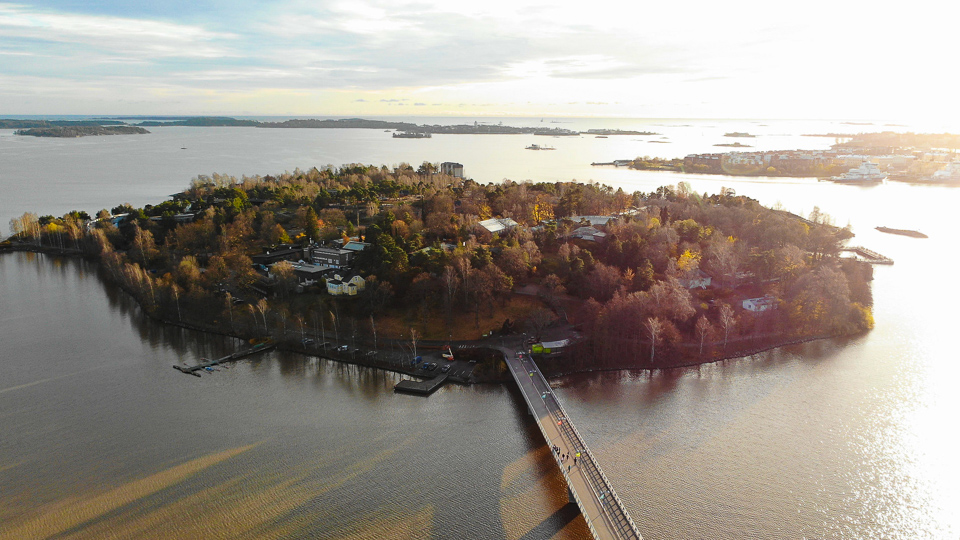 Lake Tuusula
Less than an hour from Helsinki, Lake Tuusula is famed for having once been home to one of Finland's most prestigious group of artists, and the homes they once lived in still dot the lakeside paths that run its length. This unique blend of cultural sites and wonderful scenery provides visitors with the chance to step back in time into the Golden Age of Finnish Art. The main attractions include Järvenpää Art Museum, Ahola (home museum of Venny Soldan-Brofeld and Juhani Aho), Ainola (home to Jean Sibelius and family), Suviranta (studio residence of Eero Järnefelt), Halosenniemi (studio of Pekka Halonen), Erkkola (home of J.H. Erkko), and the Aleksis Kivi memorial cottage.
The lake itself is circumscribed by a fine cycling and hiking path, which is ideal for exploring the abundant natural beauty of the area, while taking in the fresh air and sun. The cycling route has been marked on the Lake Tuusula Tourist Map which can be picked up in local hotels and museums, or downloaded online. Local hotels provide bicycles for their guests, but if you come to the area for a day visit, rental bikes are available from Järvenpää Art Museum and Hotel Gustavelund. While there are numerous scenic spots along the route where you can stop to picnic, if you come unprepared you won't go hungry – there are four excellent restaurants along the way, as well as a number of cafés and summer cafés to choose from.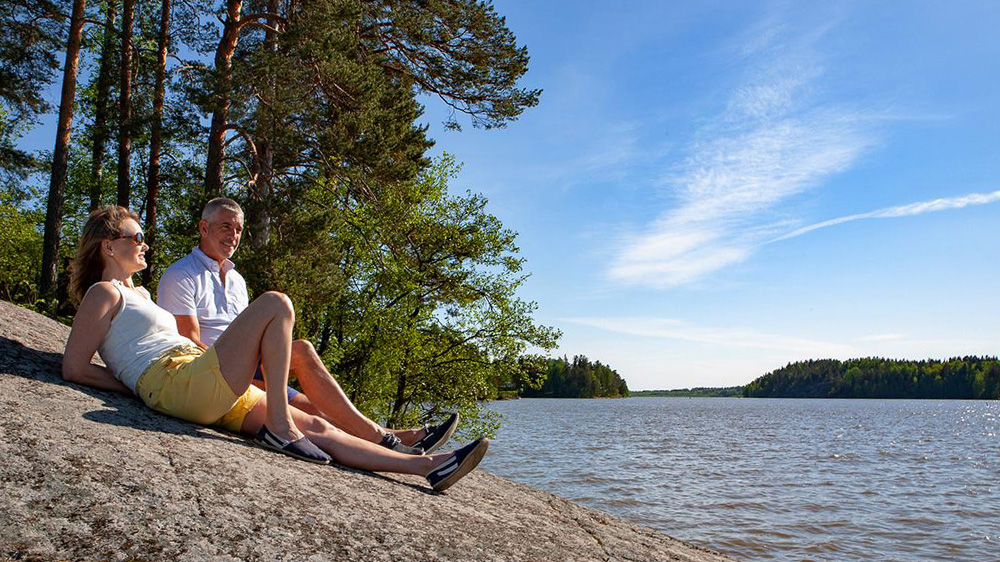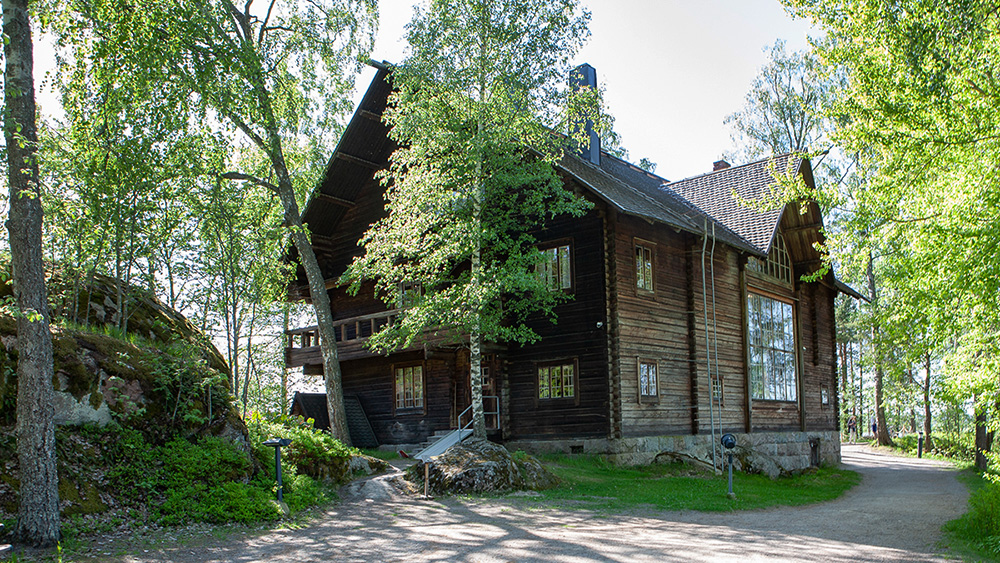 Porvoo
Considered by most visitors to be the most beautiful town in the country, Porvoo is Finland's 2nd oldest town and one of the most popular travel destinations, located about an hour from Helsinki. Key to this picturesque town's fame is Old Porvoo, an historic section of iconic red ochre boathouses on the waterfront stretching up medieval cobbled streets lined with wooden houses and artisanal boutiques and cafés up to Porvoo Cathedral. Particularly worth noting are PetriS Chocolate Room, serving teas and coffees alongside their handmade pastries, macaroons, and chocolate; Brunberg, the oldest sweets factory in Finland, celebrating 150 years of making high-quality chocolates and sweets; and Vanhan Porvoon Glassikko, a café famed for its handmade ice cream and its brunch.
However, there is much more in Porvoo than its charming Old Porvoo district – the town offers plenty of experiences and activities in the surrounding nature. Visitors can explore the river and the nearby archipelago on SUP boards or in kayaks and canoes, or alternatively enjoy a river or sea cruise. There are also numerous guides providing fishing tours in the archipelago. Hikers and mountain bikers will find plenty of options, with a range of trails in the area to choose from. At Kokonniemi Bike Park there are over 8 downhill mountain biking slopes, divided into intermediate blue trails up to black trails with jumps and drops, served by a lift, and with rental services and a café.
Less than an hour from Helsinki by car, there are regular daily buses between the capital and Porvoo. You can also get to Porvoo by boat, take a relaxing cruise from Helsinki Market Square on the m/s J.L. Runeberg, or even cycle along the idyllic Old Porvoontie.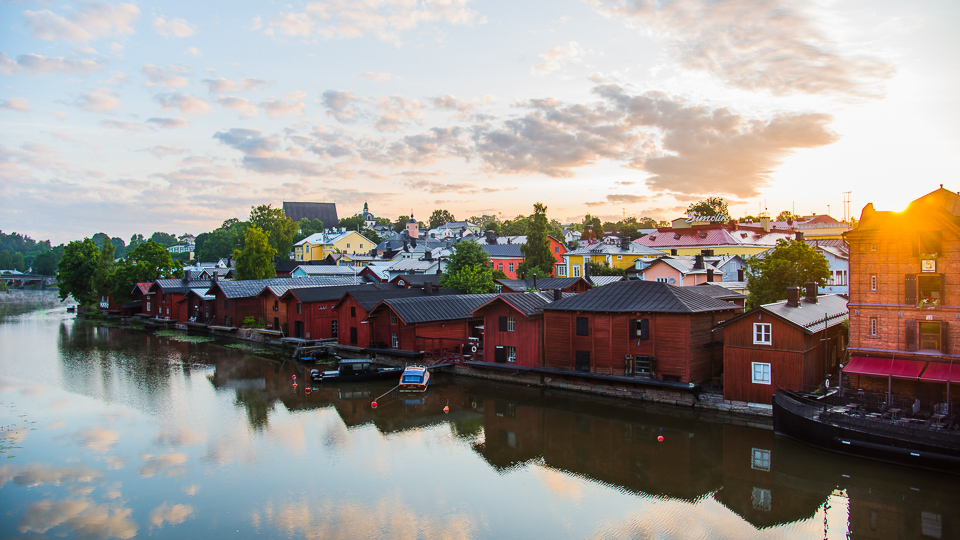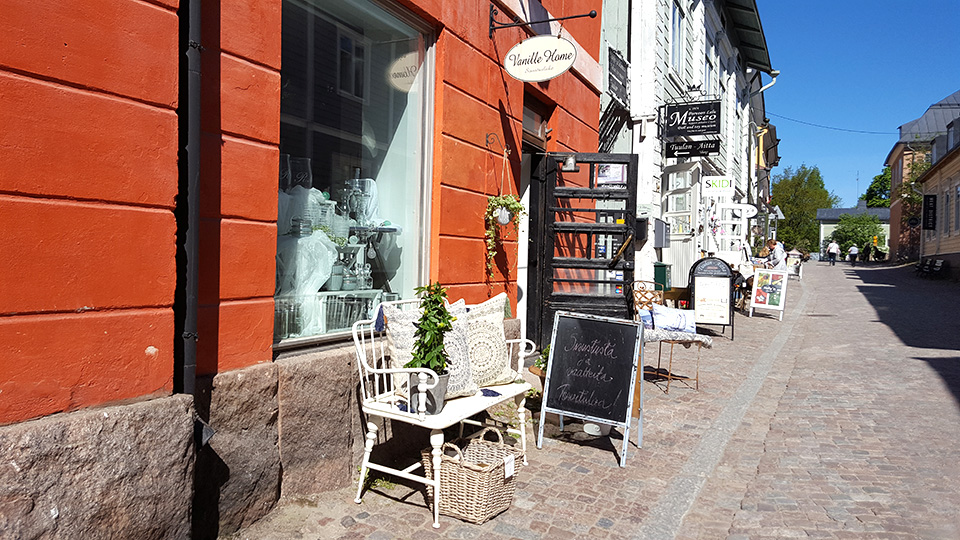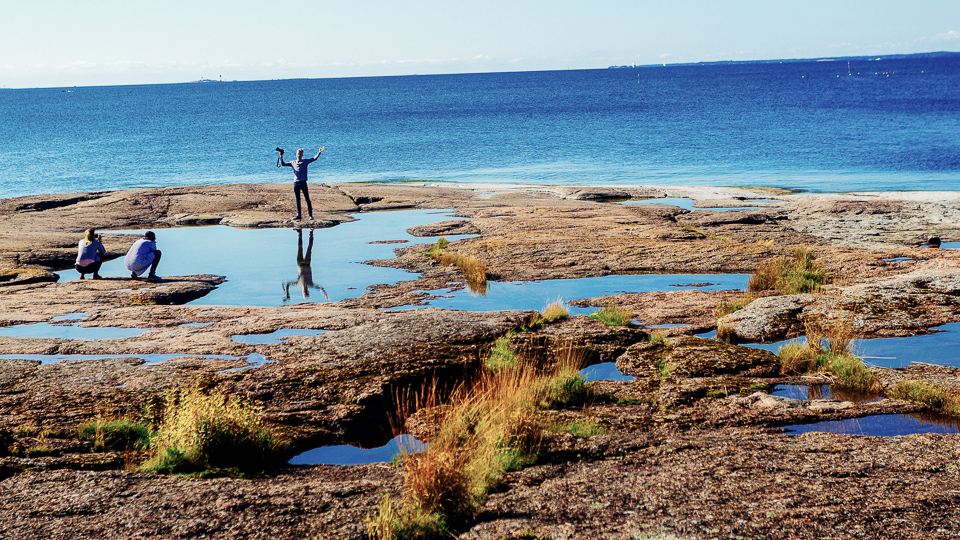 Lappeenranta & Imatra
A town rich in cultural history, Lappeenranta is the second most visited in Finland. Situated on Lake Saimaa's southern shore, less than 3 hours from Helsinki, Lappeenranta has long enchanted visitors with the beauty of the region's lakeland nature. A little further east along the shore lies Imatra, considered Finland's first tourist town following a visit in 1772 by Russian Empress Catherine the Great. Singularly, or together, these lakeside destinations provide plenty of things to do and places to see for any family day trip.
Lappeenranta is a gateway to Lake Saimaa, the largest in Finland, so the harbour is an excellent place to begin. Stroll to the end of Linnoitusniemi Cape to discover the famous Lappeenranta Sandcastle, open from early June through August, or enjoy local delicacies from a kiosk, or a meal with a view from the deck of the legendary tarred steamboat Prinsessa Armaada berthed at the Harbour Square. Several cruises to the archipelago and the Saimaa Canal depart from the harbour, or visitors can explore Lake Saimaa in a kayak, canoe, or row boat. Overlooking the harbour is the historic Fortress of Lappeenranta, where you'll find the South Karelia Museum, the Cavalry Museum and the Lappeenranta Art Museum located in the old barracks and warehouses along Kristiinankatu. In addition to the museums, the fortress is also home to the oldest Orthodox Church in Finland, as well cafés, restaurants, and boutiques.
Around 35 minutes from Lappeenranta lies the smaller town of Imatra, with its own range of unique attractions and sights. The raw power of the Vuoksi River and the Imatrankoski rapids have long thrilled visitors. Visitors can also follow in the footsteps of Tsar Nicholas I on a stroll through Kruununpuisto, the oldest park in Finland, with scenic viewing pavilions, historic rock carvings, and giant's kettles. The rivers, rapids, and lake are all ideal for different types of fishing, with the versatile Vuoksi Fishing Park providing cruises, boat and fishing equipment rentals, a salmon pool, and camping area.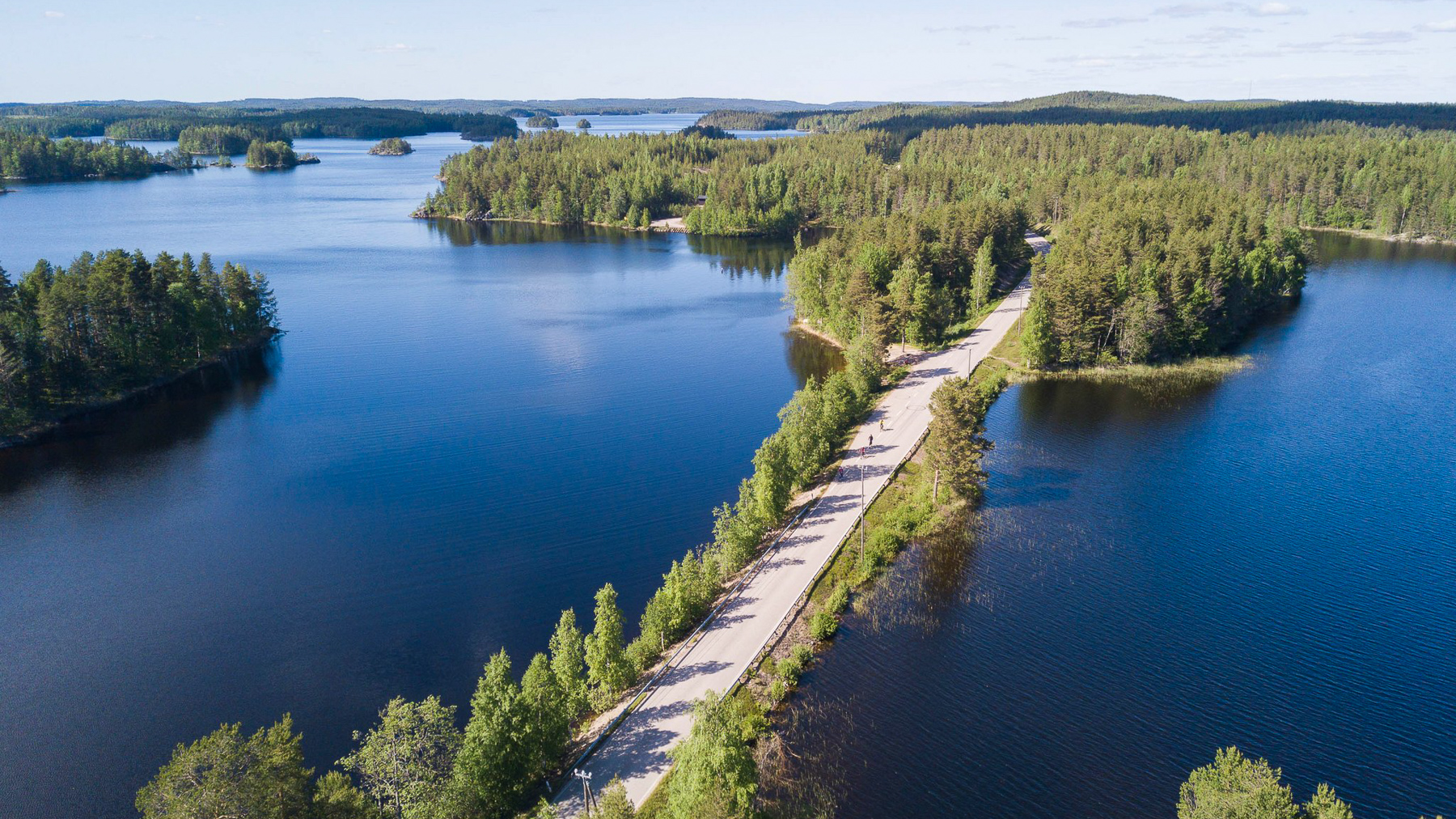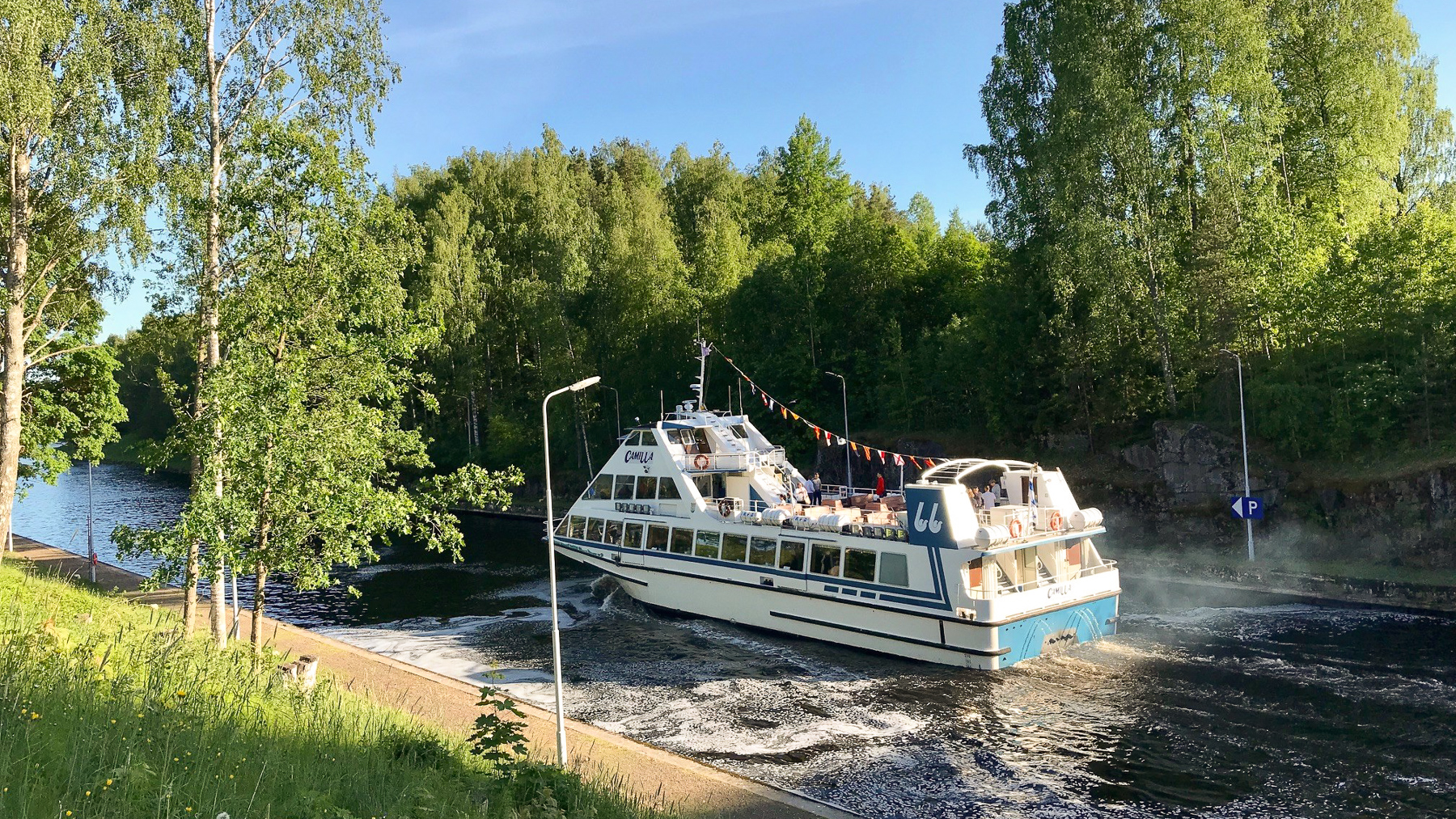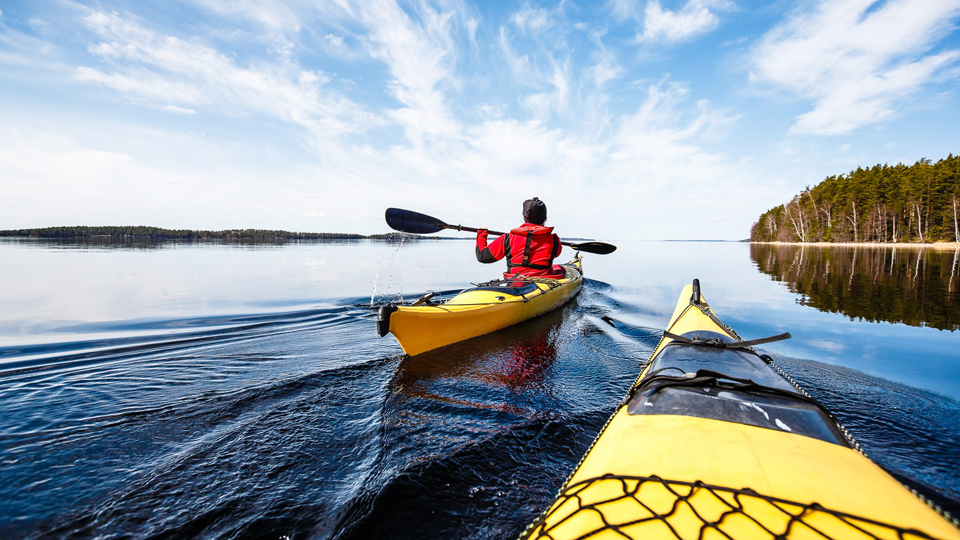 Hämeenlinna
Just an hour's drive from Helsinki, the beautiful town of Hämeenlinna is surprisingly close to the Finnish capital. Founded in 1639 on the shores of Lake Vanajavesi, close to the stunning medieval castle for which it's named, Hämeenlinna is Finland's oldest inland city. Opening up from the Aulanko Nature Reserve, the town is next to a designated National Landscape which has long served as inspiration for artists and visitors for centuries, inspiring, for example, the composer Sibelius' epic tone poem Finlandia, Op. 26.
A delightful park-like complex has been built in Linnanniemi around the 700-year-old Häme Castle, on the shores of Vanajavesi. Visitors can follow the trails along the lakeshore to Kaupunginpuisto Park, and from there onto Aulanko via the railway bridge. Linnanniemi is also a unique complex of three museums, including Häme Castle, one of the most magnificent medieval castles in Finland and the best preserved brick castle in the Nordic countries. The colossal red-brick castle, Museo Militaria and the Prison with their surroundings form an impressive complex where history comes alive in many ways.
Hämeenlinna's inspirational natural beauty couldn't be easier to explore, from Finland's first urban national park, along lakeside trails, to the Aulango and Ahvenisto nature reserves, to the Evo Hiking Area just 30 minutes from the city centre. The Aulanko area is a particular gem of Hämeenlinna and a popular tourist attraction. Being a lakeside city, Hämeenlinna also offers numerous ways to explore Lake Vanajavesi, whether on a SUP board, or in a kayak, canoe, or rowboat.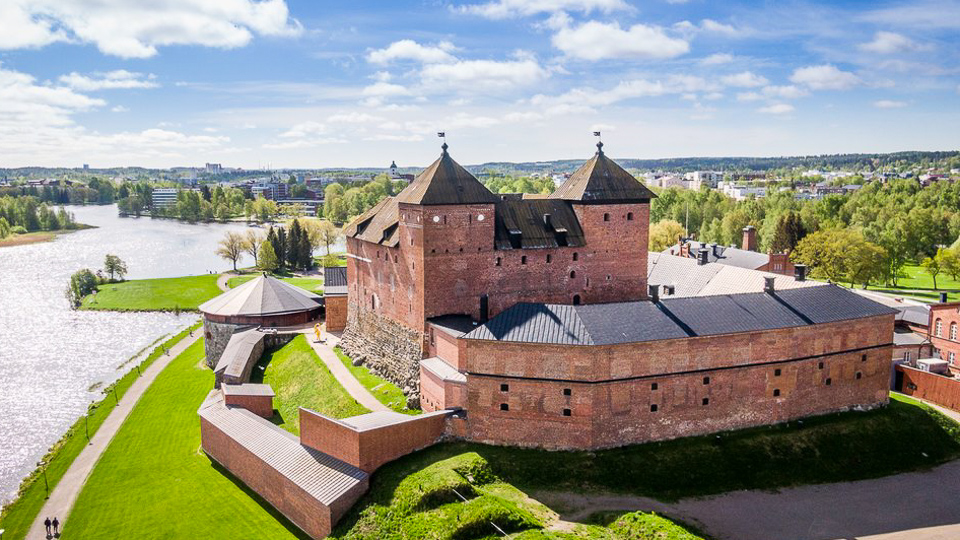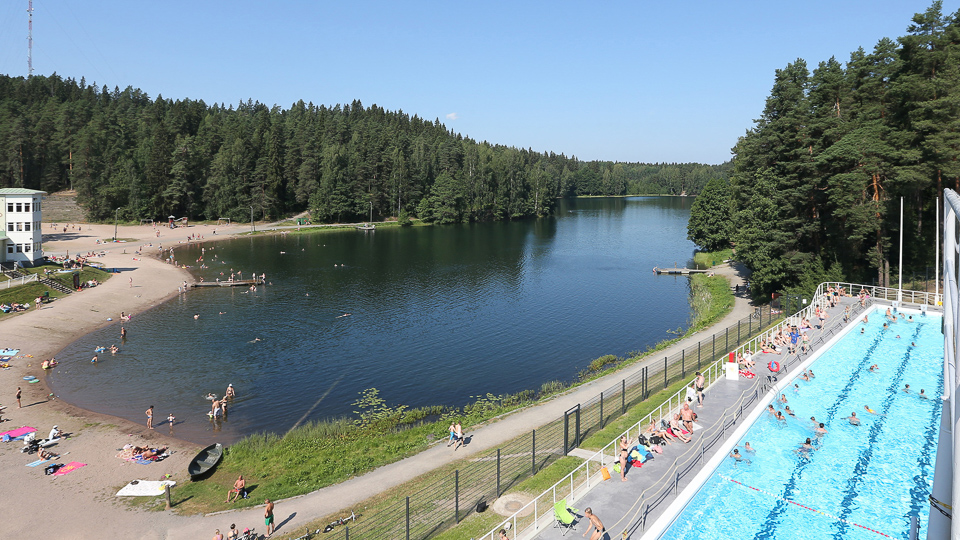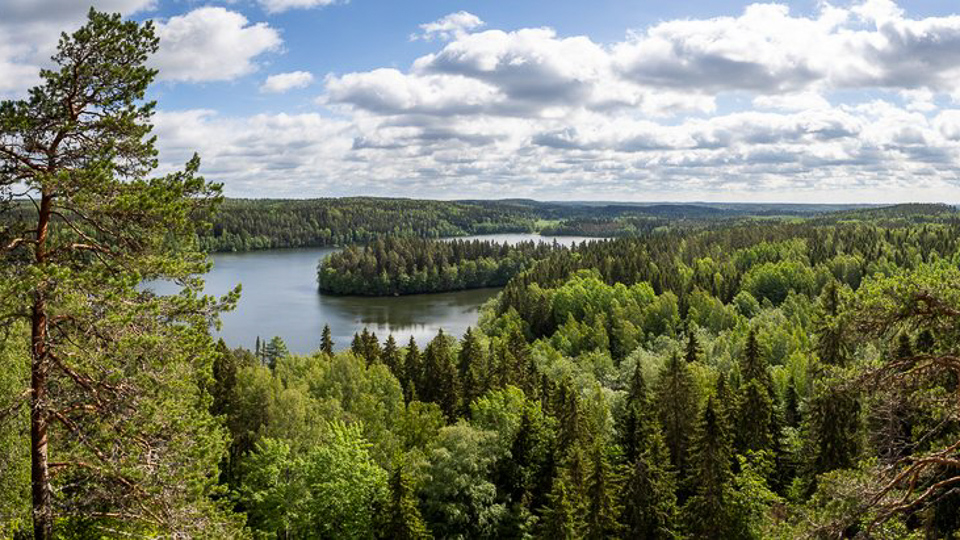 Serlachius Museums Gösta and Gustaf
JLocated a little over 3 hours north of Helsinki, and about halfway between the cities of Tampere and Jyväskylä, amid some Finland's finest Lakeland scenery, lies the small town of Mänttä. Although small, Mänttä is home to two of Finland's finest international art museums, Gösta Serlachius Museum of Art and Serlachius Museum Gustaf, which are home to one of the largest and most important private art collections in the Nordics. The museums are idyllically situated in lakeside parklands, Gösta looks out over Lake Melasjärvi, while Gustaf is beside Koskenlampi Bay, and it is these natural surroundings that make a day trip to Mänttä the perfect way to blend cultural and nature-based experiences.
This summer's big hit will no doubt be the "Banksy – A Visual Protest" exhibition, but there are seldom less than seven exhibitions running at any time. There are numerous guided tours available, not just to the exhibitions or through the manor houses, but also a range of nature walks, and tours of the town's historic sites. As an added bonus, Restaurant Gösta is open all year, with the award-winning chef Henry Tikkanen serving natural and simple flavours from local, high-quality, and seasonal ingredients.