Approximately one hour from Helsinki, Porvoo is Finland's 2nd oldest town, celebrating its 675th anniversary this year. Considered by most visitors to be the most beautiful in the country, Porvoo is one of Finland's most popular travel destinations. At its heart lies the section known as Old Porvoo, famed for its delightful waterfront of ochre boathouses and medieval cobbled streets lined with colorful wooden houses and small, charming boutiques and cafés. Visitors can best experience the unique charm of Old Porvoo on a leisurely stroll, admiring the delightful artisanal shops and boutiques along the way, past the simple beauty of Porvoo Cathedral, and on to the small market place in front of the old Town Hall.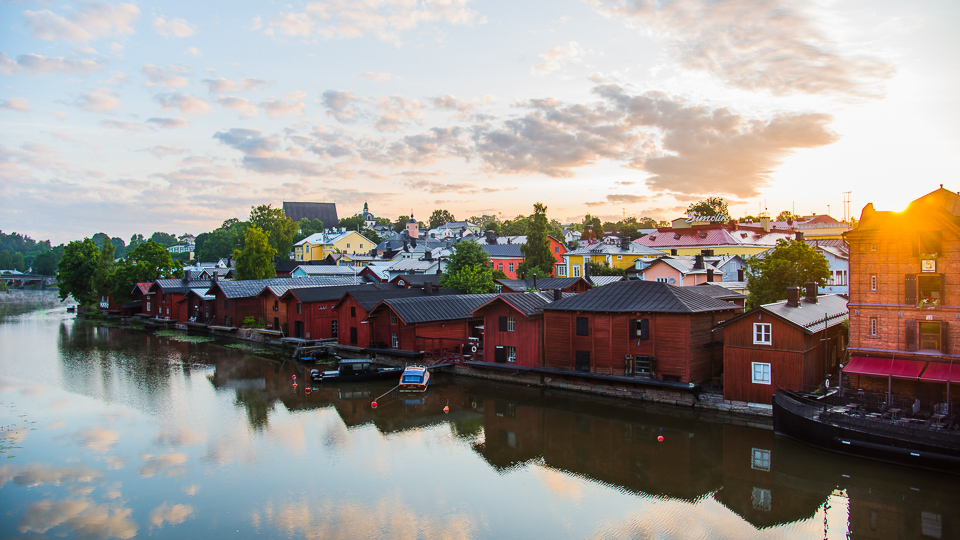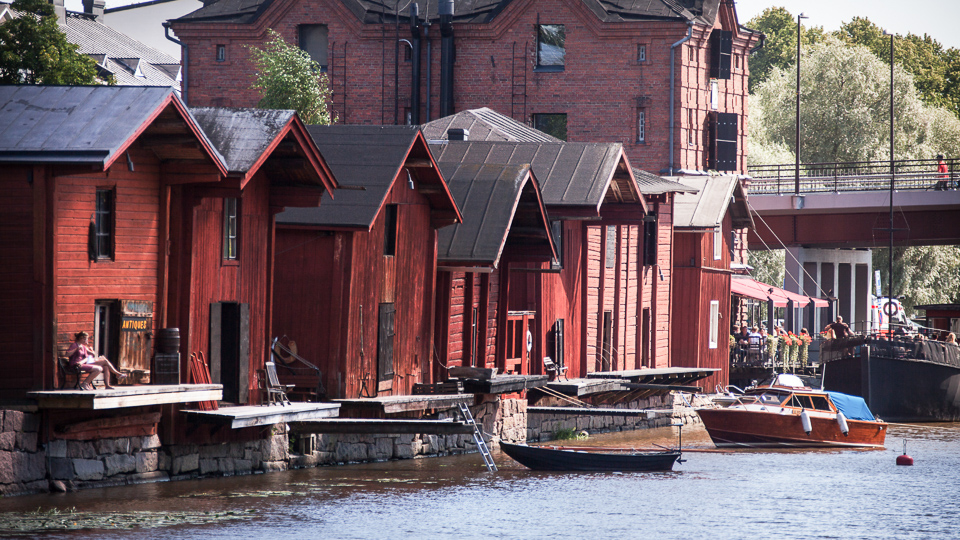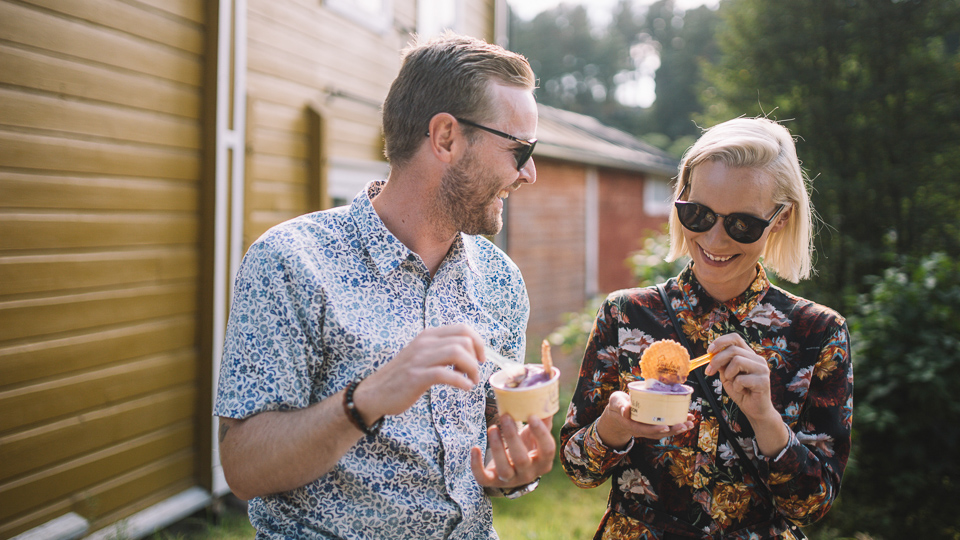 Quaint Cafés & Quality Restaurants
Old Porvoo is well worth visiting just for its restaurants and cafés alone, squeezing a surprising number into a small area. All along the main shopping streets Jokikatu and Välikatu you'll find small cafés next to the artisanal boutiques, right up to the Cathedral on the hill. Of note are PetriS Chocolate Room, serving teas and coffees alongside their handmade pastries, macarons, and chocolate; pop into Brunberg, the oldest sweets factory in Finland, where for 150 years, they've been making high-quality chocolates and sweets; or visit Vanhan Porvoon Glassikko, a café and ice cream shop that also is known for its brunch. If you're looking for something more substantial, the Meat District focuses on organic meat and production, combining Scandinavian ingredients with Italian culinary finesse, while ONE is a cozy restaurant which focuses on local ingredients and high-quality food, for a reasonable price.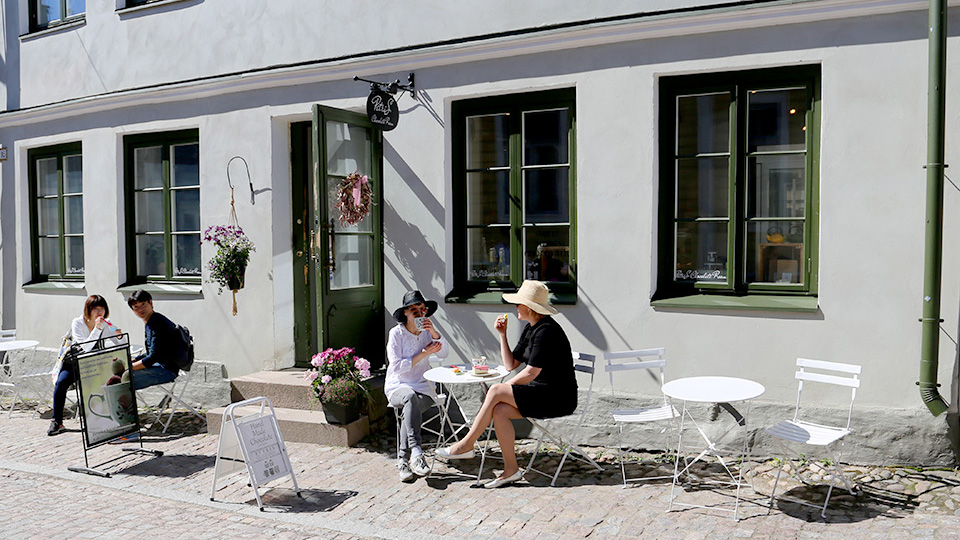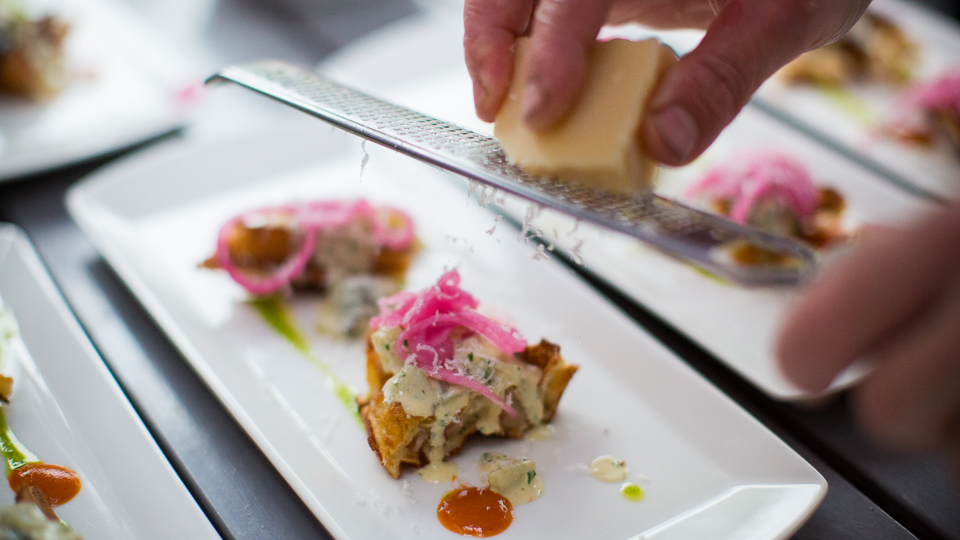 Exploring Porvoo's Nature & Archipelago
Although many visitors are content to simply explore Old Porvoo, the town offers plenty of experiences and activities in the surrounding nature, being surrounded by a beautiful National Urban Park that stretches over the whole river valley. Situated on the banks of the Porvoonjoki river, visitors can explore the river and the nearby archipelago on SUP boards or in kayaks and canoes, or alternatively enjoy a river or sea cruise. There are also numerous guides providing fishing tours in the archipelago. Hikers and mountain bikers will find plenty of options, with a range of trails in the area to choose from. At Kokonniemi Bike Park there are over 8 downhill mountain biking slopes, divided into intermediate blue trails up to black trails with jumps and drops, served by a lift, and with rental services and a café.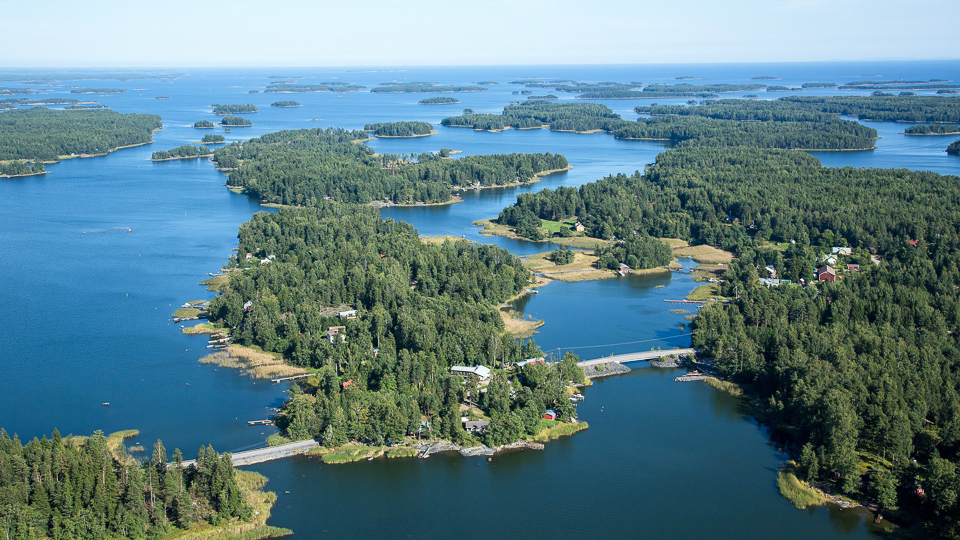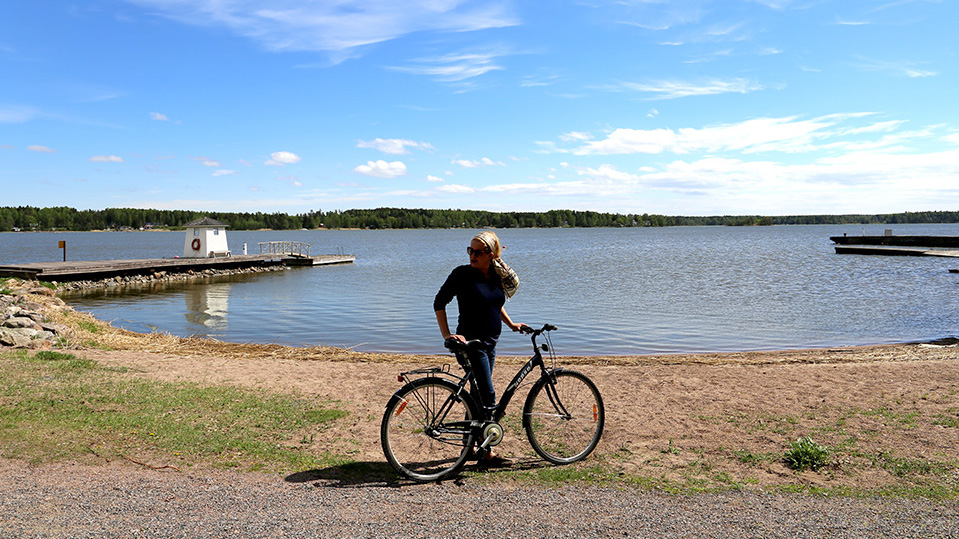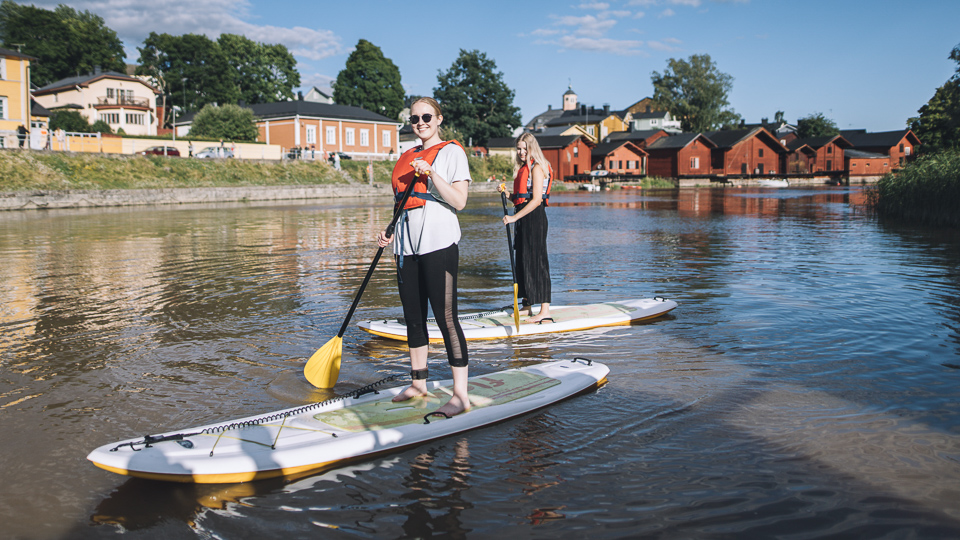 Accommodation
There is a wide range of accommodation available in Porvoo and the surrounding region, ranging from exclusive manor houses and spas through city hotels, including rental apartments, cozy bed & breakfasts, country cottages, guesthouses, hostels, and camping facilities. On the doorstep of Old Porvoo the latest addition will be Runo Hotel, opening in the refurbished Valtimontalo. Other hotel choices include Boutique Hotel Onni and Hotel Pariisin Ville. For some truly exclusive pampering Hotel Haikko Manor & Spa will tick all the boxes.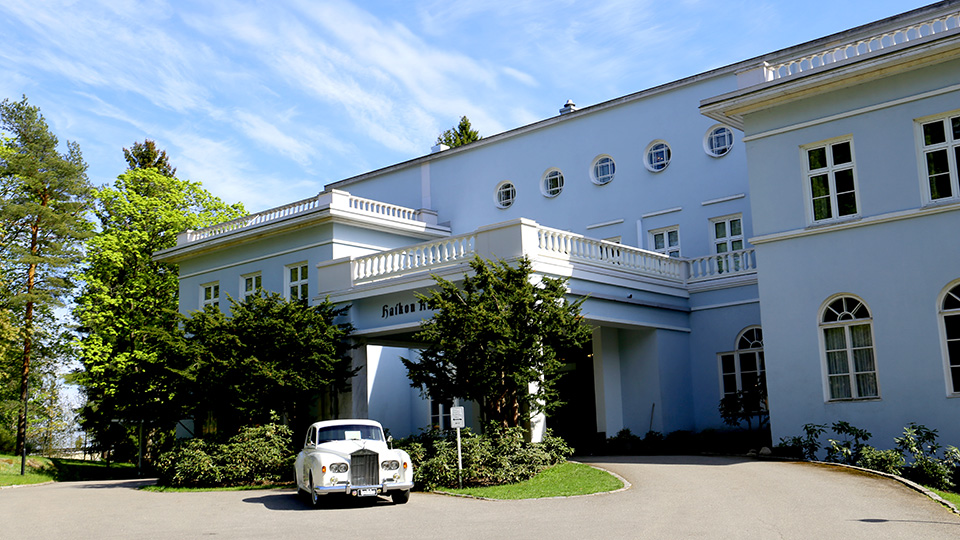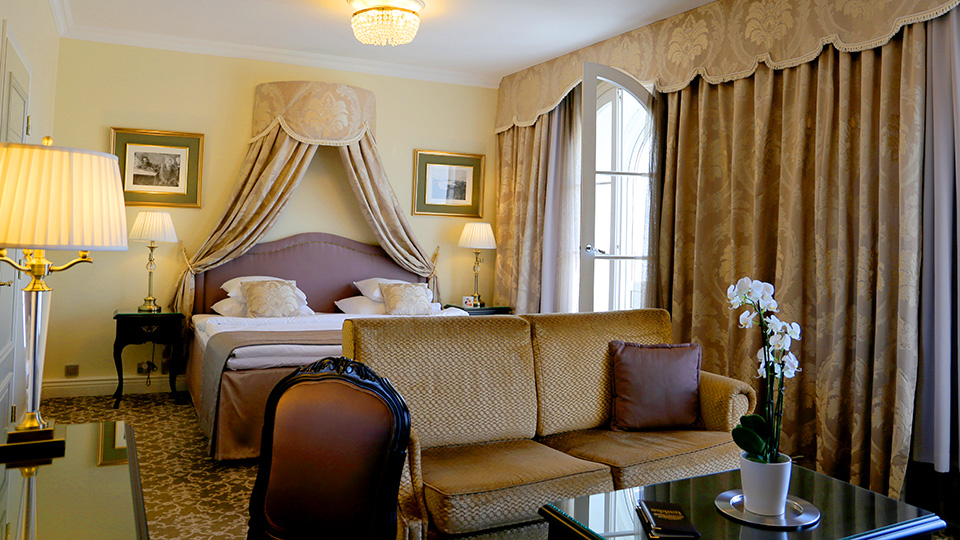 How to get to Porvoo
Less than an hour from Helsinki by car, there are regular daily buses between the capital and Porvoo. You can also get to Porvoo by boat, take a relaxing cruise from Helsinki Market Square on the m/s J.L. Runeberg, or even cycle along the idyllic Old Porvoontie. It is even possible to make the journey from Helsinki to Porvoo on a guided kayak excursion, one that takes several days and involves camping in the archipelago along the way.