With a growing reputation as one of cultural hot spots of Northern Europe, Helsinki is a modern city that elegantly combines capital chic with outdoorsy adventures. Helsinki's urban heart is packed with great restaurants, lively bars, vibrant nightclubs and live music venues, while also being a city of museums and galleries, with public art in every neighborhood. Safe and excellently served by a well-connected public transport system, packed with open green spaces, Helsinki is also a child-friendly city perfect for family vacations. And at all times Helsinki is a city surrounded by forests, lakes, and the sea, with countless ways to enjoy adventures in the wild, making it a haven for outdoor enthusiasts. Here is a selection of activities and attractions that illustrate the variety available.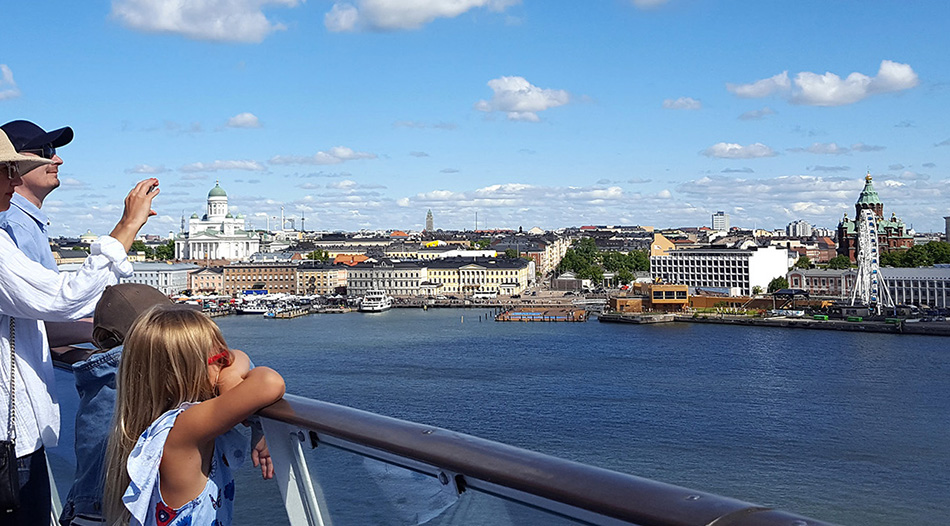 Helsinki SkyWheel and Original SkySauna
Having only opened in 2014, SkyWheel Helsinki has already become an unmistakeable feature of the harbour skyline, overlooking the market square and the open sea. The 40m high SkyWheel offers magnificent views over the Helsinki archipelago and the city, with 30 climate-controlled cabins to ensure visitors comfort all year round, with two extra special packages on offer. With the Veuve Clicquot VIP Experience visitors have an extended 30 minute tour in a unique VIP-gondola with leather benches, a glass floor, and of course a bottle of Veuve Clicquot champagne! The Original SkySauna Experience is a new and unique way to enjoy a sauna experience, combining a sauna cabin with a comfortable hot tub on the ground! During the summer SkyWheel has a relaxed summer terrace at ground level, while the champagne bar is open throughout the year, offering a wide range of refreshments.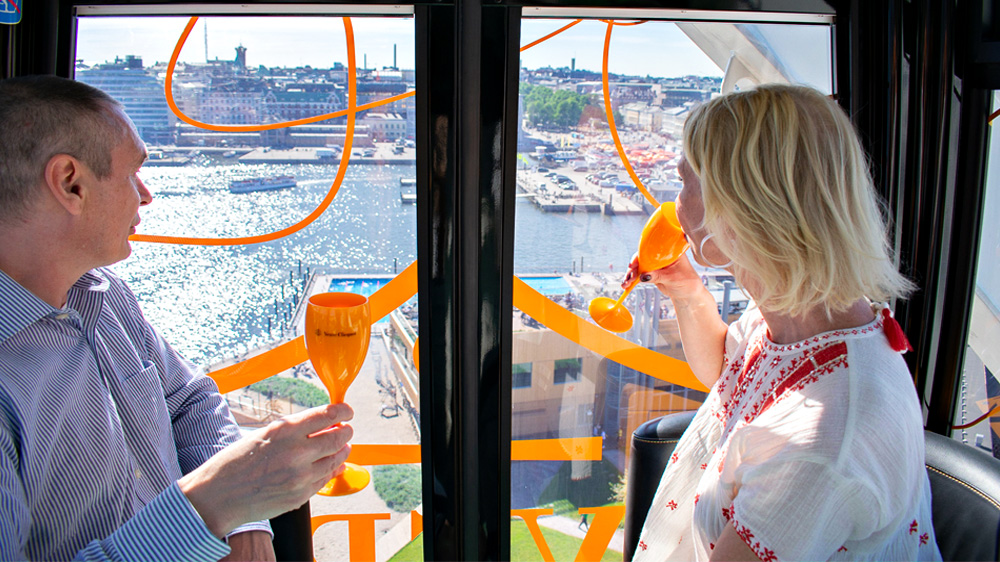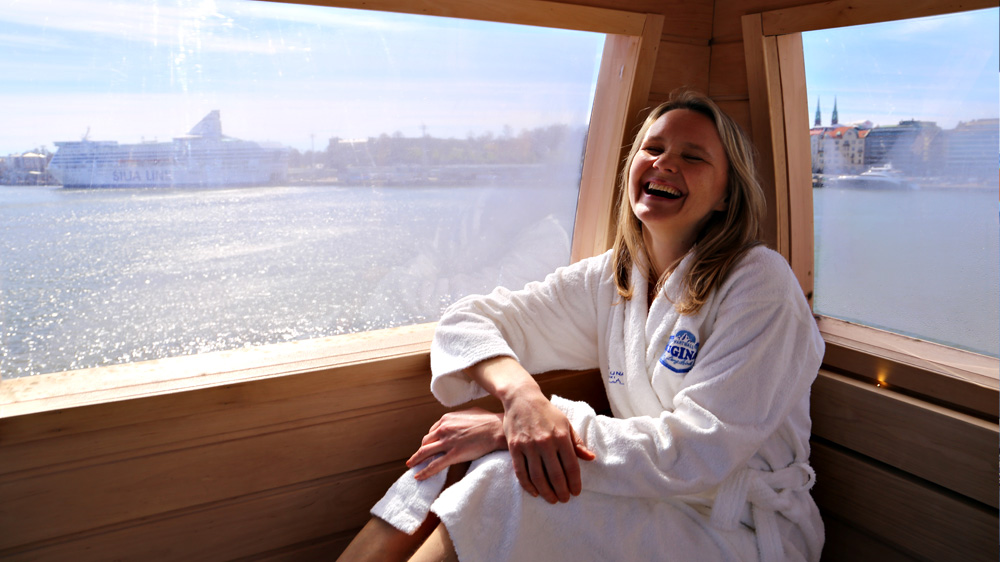 The Mighty Suomenlinna Sea Fortress
Founded in 1748 and built by Augustin Ehrensvärd, Suomenlinna is one the largest sea fortresses in the world, and was made a UNESCO World Heritage Site in 1991. Occupying 8 separate, but connected islands, Suomenlinna is more than just a museum, it houses and maintains a thriving community of around 800 residents. There is much to see here, with exhibitions in Suomenlinna Museum, Ehrensvärd Museum, and in the tourist centre. The islands themselves are ideal for long nature walks, with six cafés and five restaurants, one with its own brewery, to sate all appetites. As popular with locals as it is with visitors, this incredible attraction is just a 20 minute ferry ride directly from Helsinki Market Square, with at least two ferries per hour throughout the day. Suomenlinna also hosts its own Jazz Festival and Blues Festival.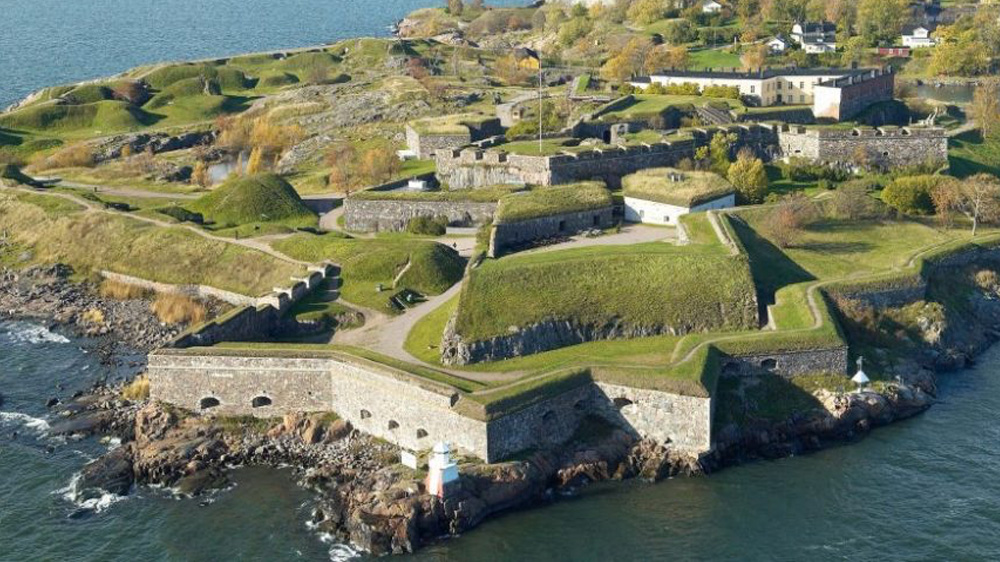 Didrichsen Art Museum
Idyllically tucked away on Kuusisaari island between Helsinki and Espoo explorers will discover one of Helsinki's finest private art museums. Originally designed as a summer villa with museum attached, Didrichsen Art Museum was built in two phases in 1958 and 1964, and today is home to a fine collection of works by artists such as Picasso, Miró, Kandinsky, Léger, Moore, Edelfelt, Schjerfbeck, and Särestöniemi. The museum also holds the only Pre-Colubian art collection in Finland, as well as a collection of Oriental art. The modernist buildings are surrounded by a delightful sculpture park set in well designed gardens, and are open to the public all year round. In the summer you can arrive at the museum via a ferry through the archipelago!
The summer exhibition 2018 at the Didrichsen Art Museum presents the work and history of the classic Swedish interior design company Svenskt Tenn. The exhibition runs from May 25th through to the 9th of September.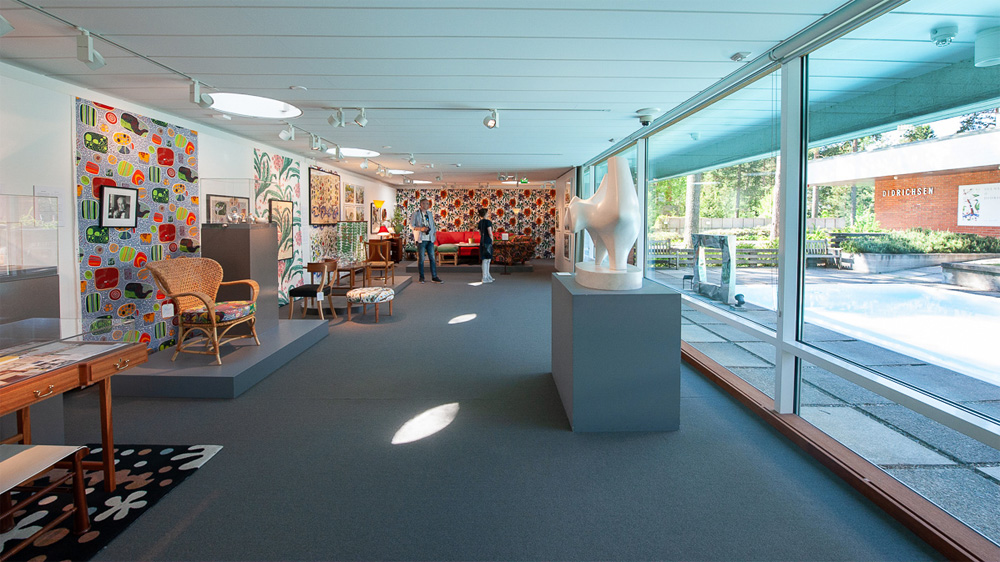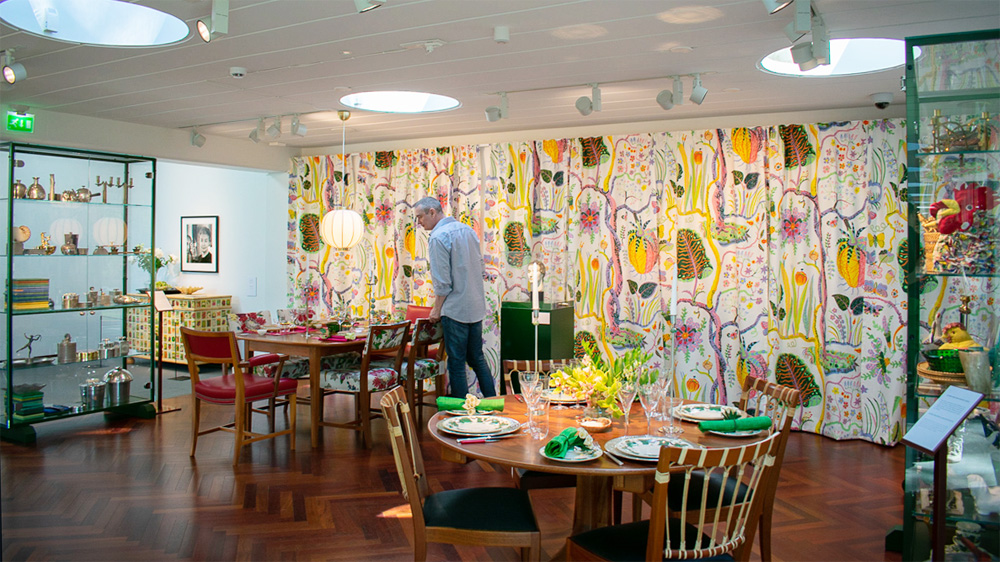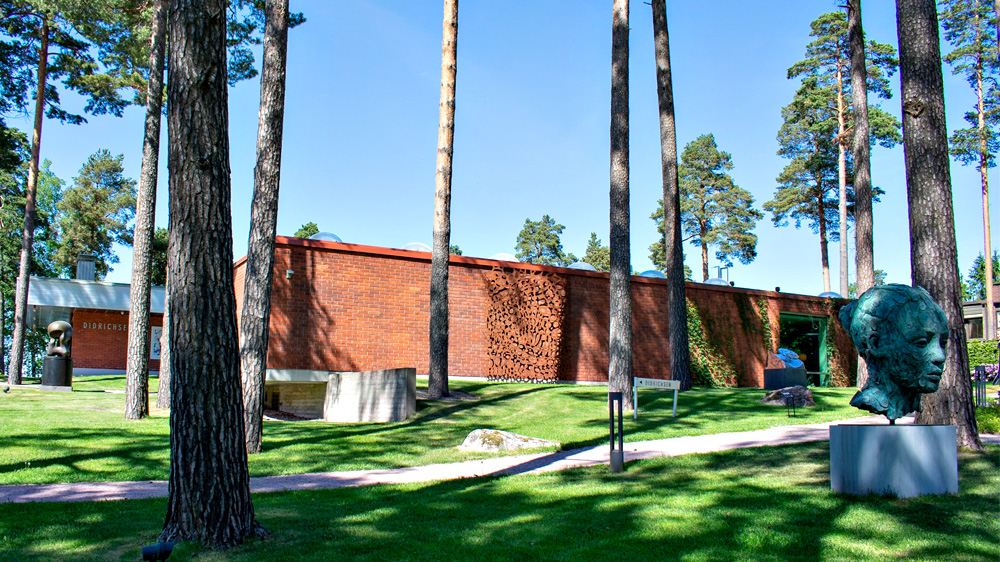 Living History in the Seurasaari Open-Air Museum
Another unique attraction worthy of a day out is the delightful Seurasaari Open Air Museum, the largest of its kind in Finland, located on a island in Helsinki. Showcasing all of Finland's folk history, Seurasaari recreates its traditional way of life through cottages, manors, farmsteads and churches, representing four centuries of rural life. Walking forest paths visitors can experience how Finns once lived, through their work, traditions, and celebrations; giving them a chance to experience everyday life from days long gone by. Walking around this peaceful rustic island, it is easy to feel as if you have stepped out of a time machine into a piece of living history. Informative, educational, and above all fun, Seurasaari is a real gem for Helsinki tourists, and absolutely perfect for a family day out.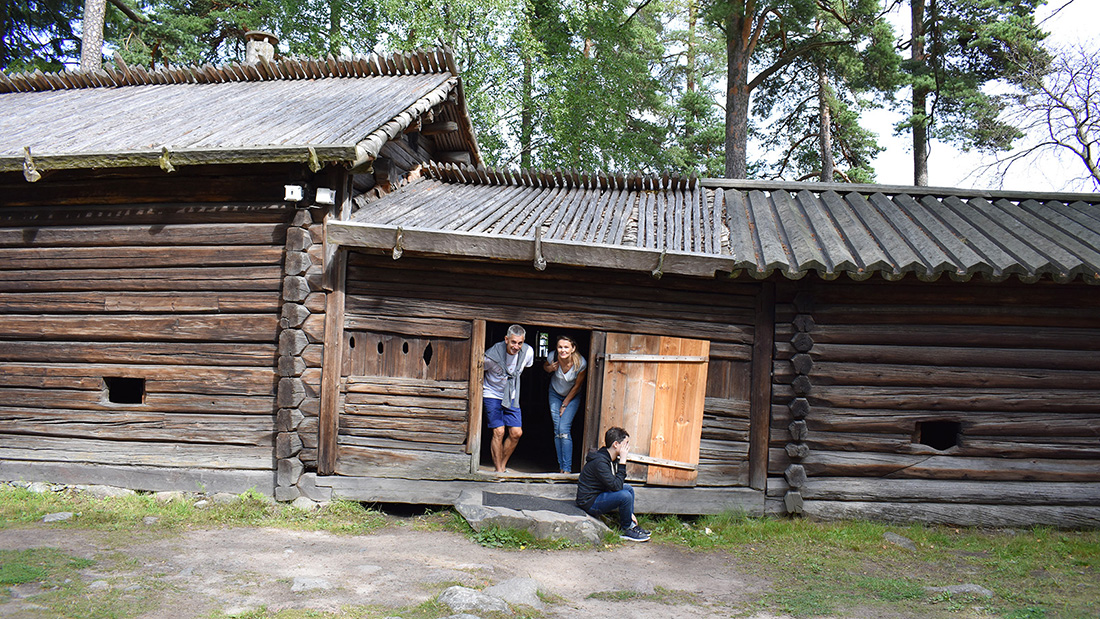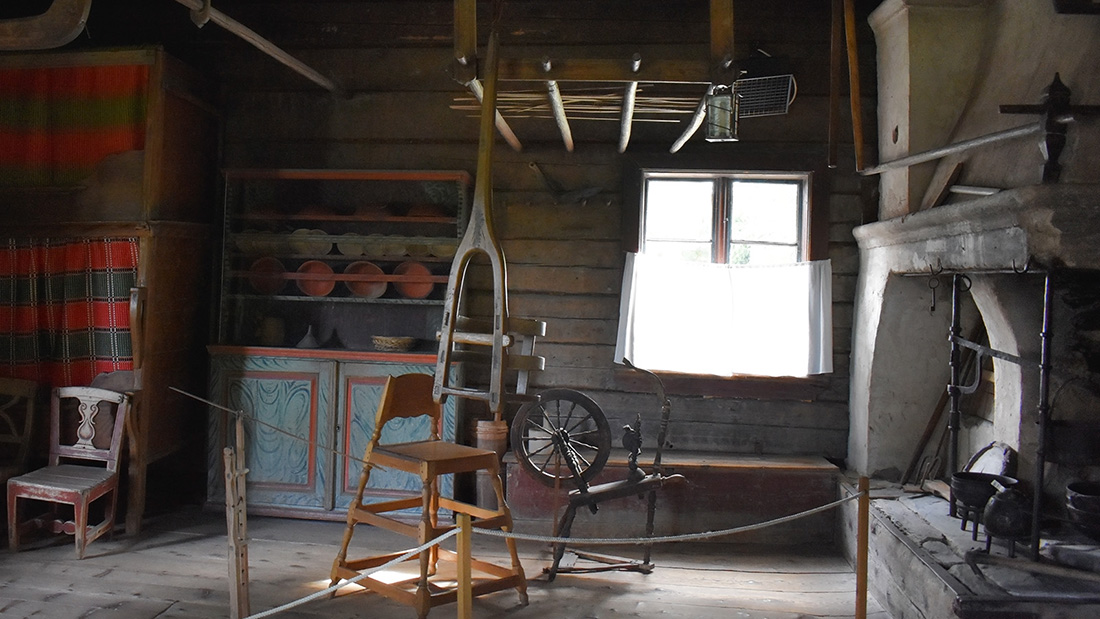 StopOver Finland's Sibelius Experience
Culture vultures can get a taste of Finland's most celebrated classical composer, Jean Sibelius, in the Kalsallissali or National Hall, a national romantic gem situated in the heart of Helsinki on Alekanterinkatu. This authentic cultural experience is available daily in one of the city's most distinctive buildings, and lasts one hour. Talented musicians perform some of Sibelius' most impressive compositions – Finlandia, Kuusi, Romance, Rondino, and Valse Triste – on grand piano and violin. The concert is enhanced by a visual show where nature images and graphic illustrations by Erik Bruun, are projected onto screens. Following the concert, guests receive a Sibelius Finland Experience gift CD, a special booklet, as well as a celebratory nonalcoholic beverage to drink with the musicians.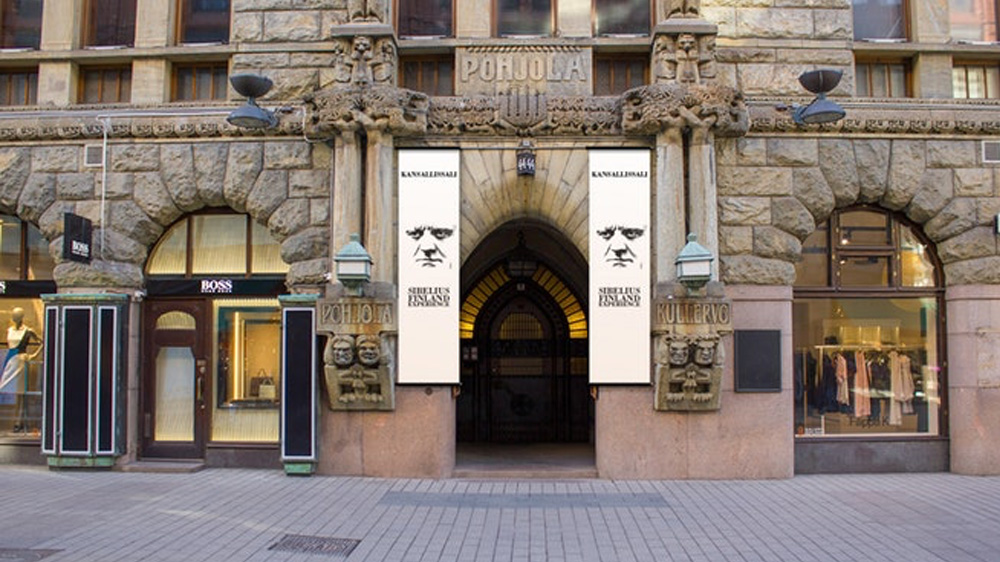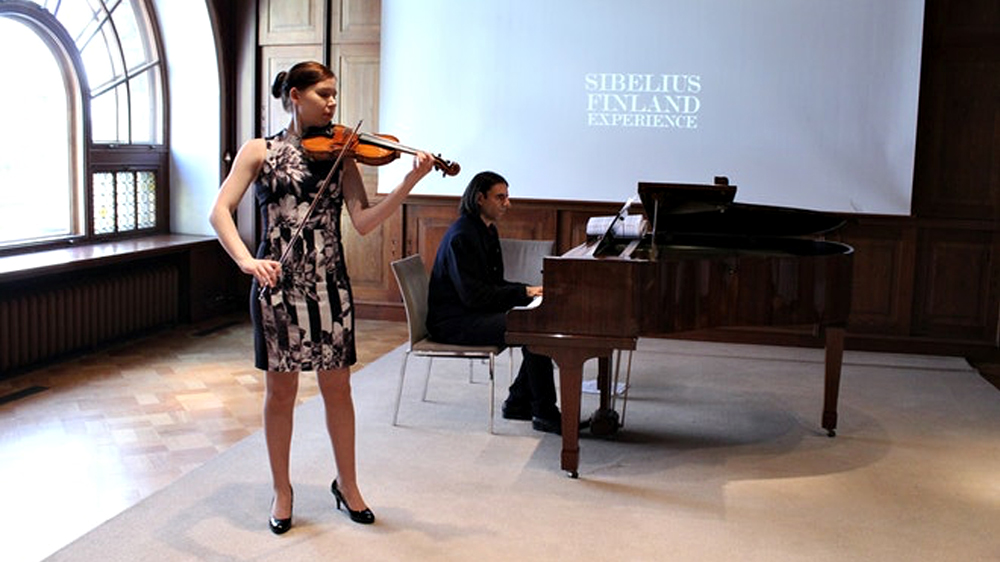 Room with a View – The Clarion Hotel and SkyBar
One of Helsinki's newest and most modern hotels, the 16-floors-high Clarion Hotel Helsinki, located by the sea in Jätkäsaari, isn't just one of the best places to stay, it is also one of the very best places to relax and take in a view. At the top of one of Helsinki's tallest buildings guests and visitors will discover the luxurious and classy Sky Room, commanding spectacular views over the city. Tastefully decorated in Nordic chic, with artwork by both young Finnish and international artists, the Sky Room is one of the coolest meeting points in Helsinki. Make yourself comfortable, relax and take in the view, while enjoying drinks created by experienced bartenders, or perhaps something from their range of fun and surprising snacks! Clarion Hotel Helsinki is also home to the Kitchen & Table concept restaurant by Marcus Samuelsson, that combines traditional Finnish ingredients and local traditions with Manhattan flavours – fun dining that focuses on social eating, an open kitchen and an urban atmosphere.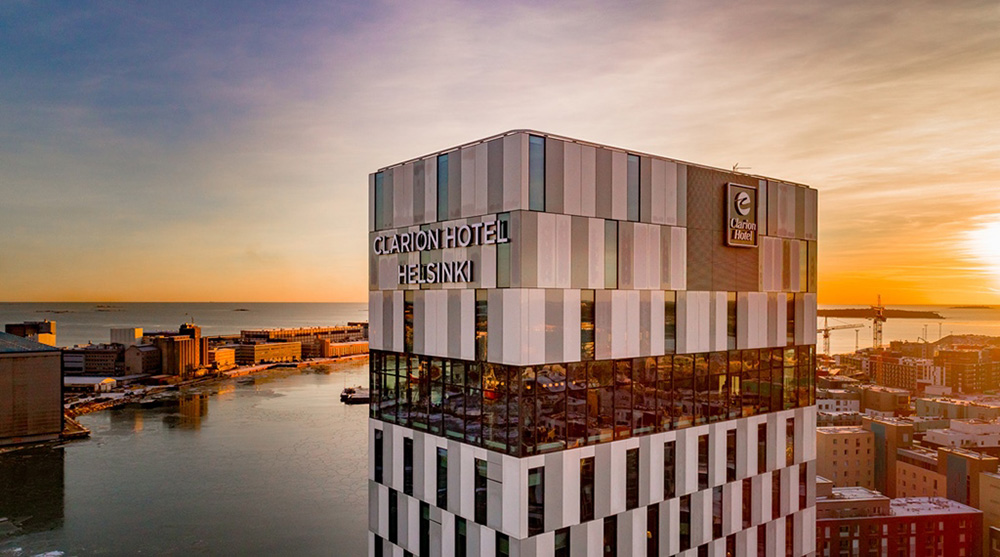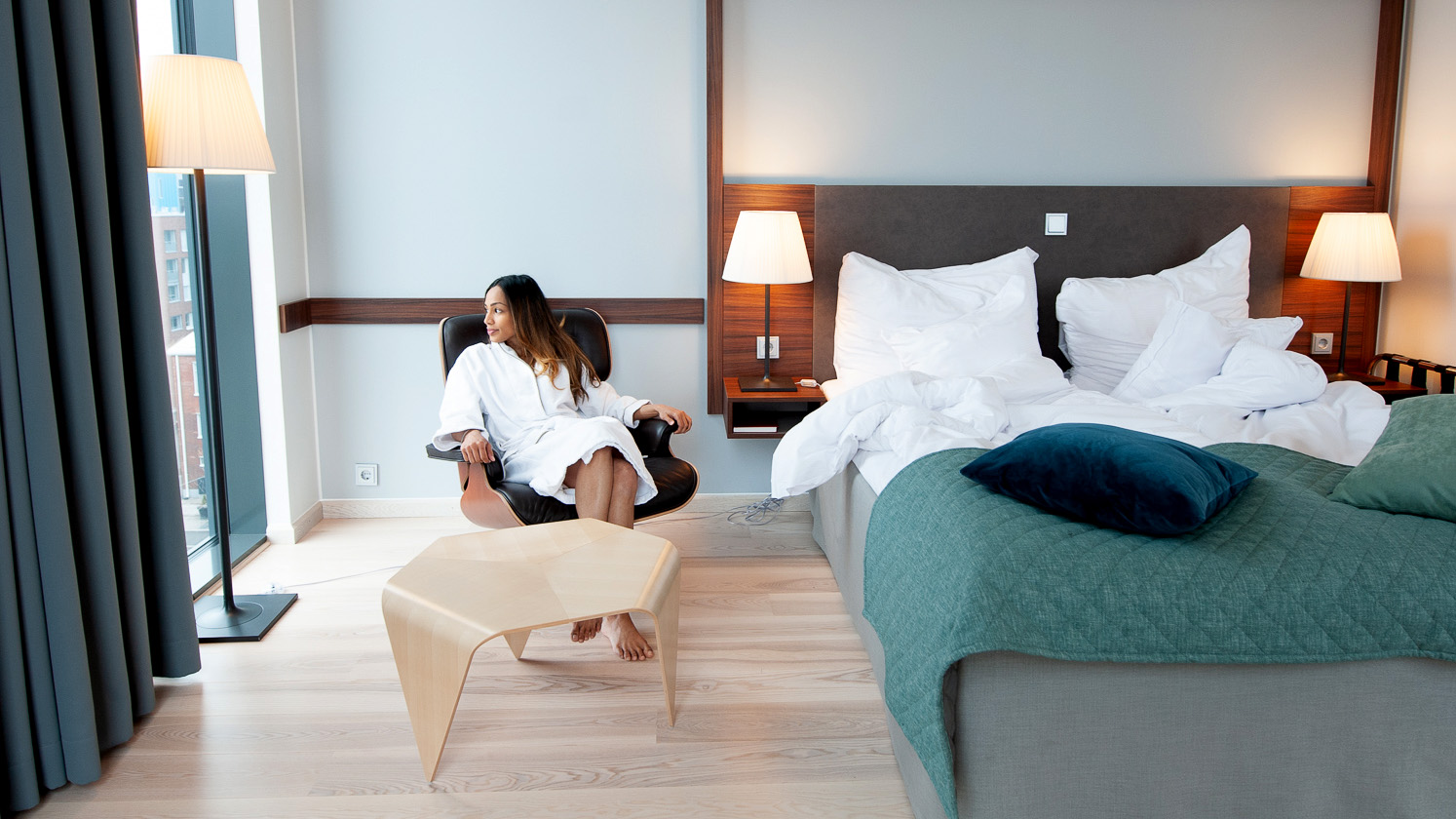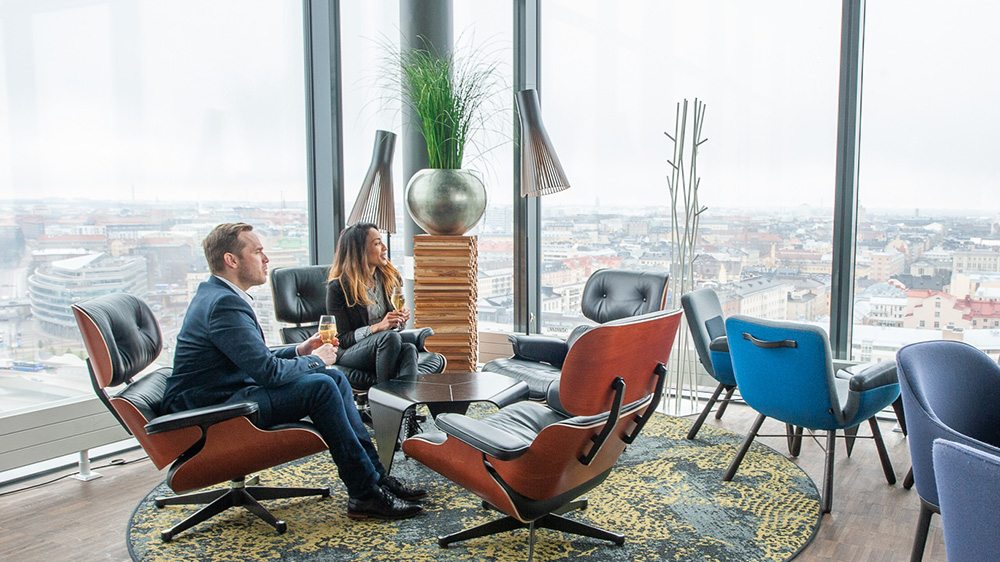 Getting Back to Nature in Nuuksio National Park
Some visitors to Helsinki might be pleasantly surprised to discover one of Finland's finest national parks is just 30 minutes away! Covering some 53 km2, Nuuksio National Park provides an easily accessible escape from urban life into the wild where typical Finnish scenery can be enjoyed. There are a number of specialist service providers operating in and next to the national park, offering a wide range of experiences. These include guided excursions, sauna experiences, hiking, foraging, fishing, and canoeing. Visitors wishing to stay longer can choose from hotel rooms and apartments, lakeside cabins and villas, camping, and even suspended tents! Visitors to the park should definitely check in the newly constructed Haltia Nature Centre, where they can learn more about all 40 National Parks.
Full details of the services provided can be had at each company's page: Aurora Nuuksio – Green Window :|: Nuuksion Taika :|: Hawkhill :|: Feel The Nature :|: Honkalintu :|: Kaikuva :|: Hotel Nuuksio :|: Haltia Nature Centre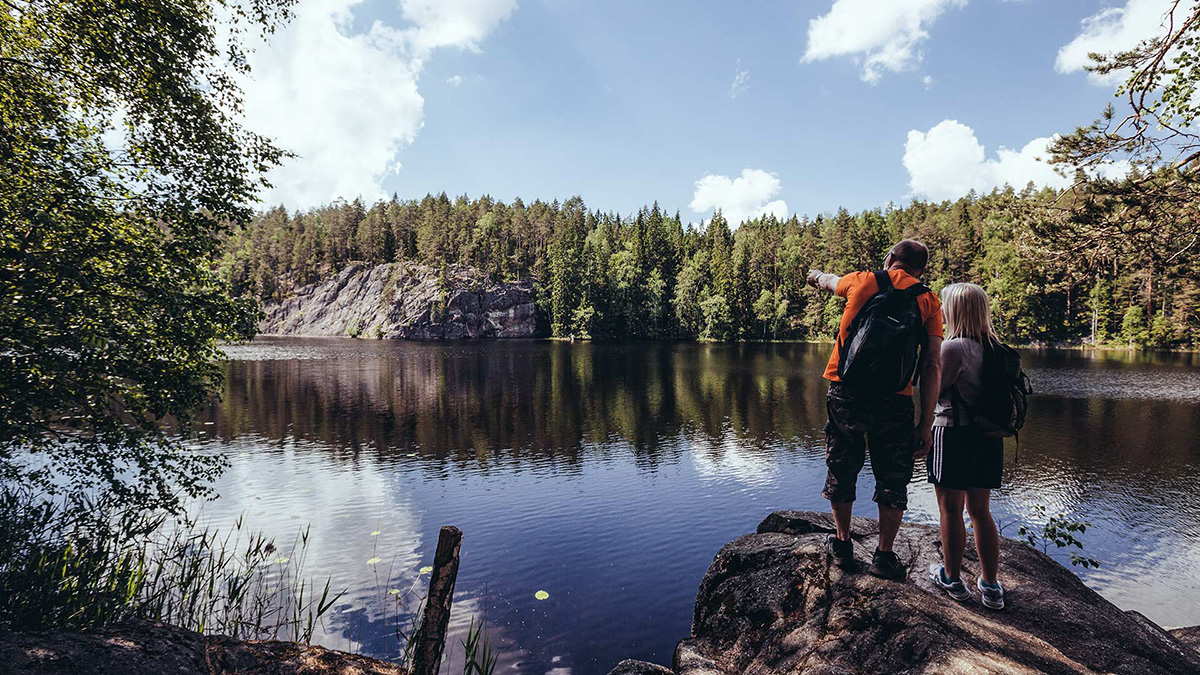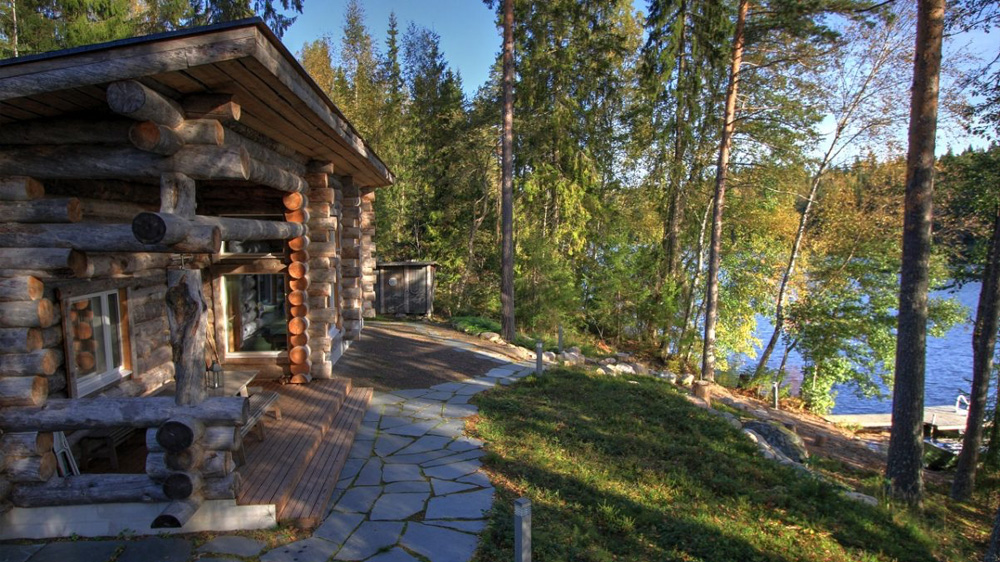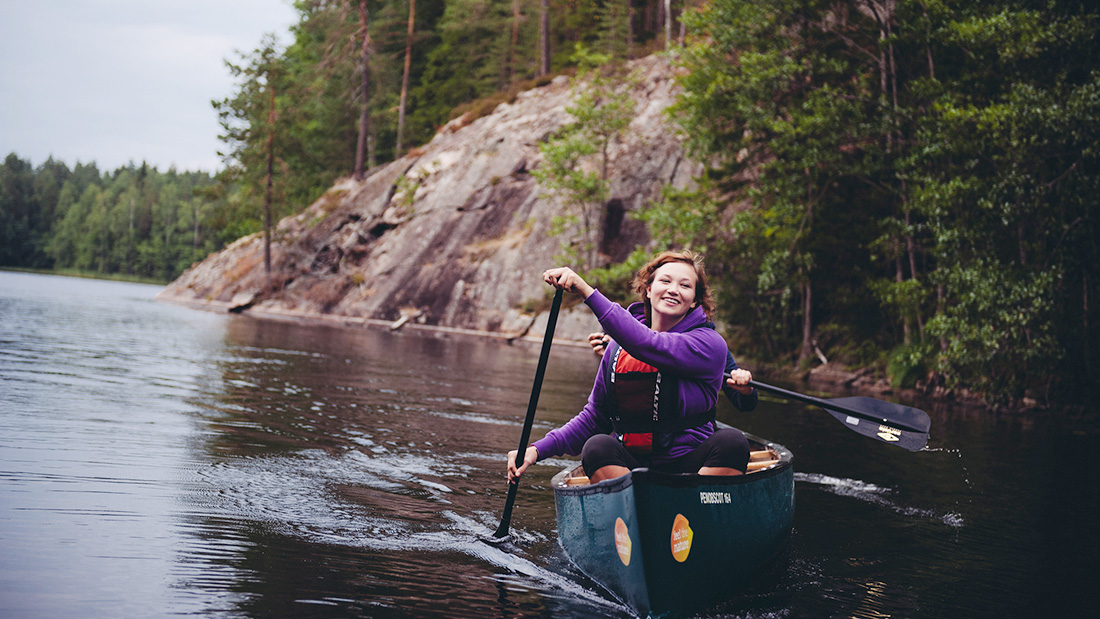 Lake Tuusula's Art Walk
Just 15 minutes from the airport and 30 from Helsinki city centre, a trip to Lake Tuusula provides visitors with an opportunity to experience Finland in miniature. When taking a stroll along the lakeside through this beautifully tranquil landscape, it is difficult to believe you are so close to the capital. Lake Tuusula's natural beauty attracted many Finnish masters of art, music, and literature to the area; visitors taking the Tuusula Art Walk get to experience the golden age of Finnish art, brought to life in the many house museums along the way. Lake Tuusula provides excellent opportunities for all kinds of activities, the outstanding natural scenery is best explored by either cycling or hiking the route that circles the lake. Of course, the lake itself is ideal for rowing and kayaking, sailing, fishing, and swimming.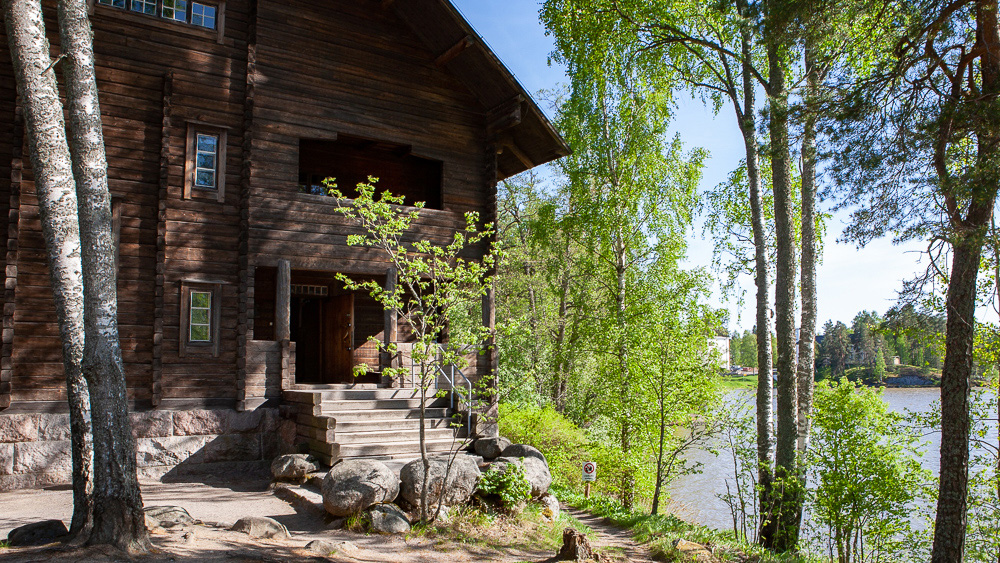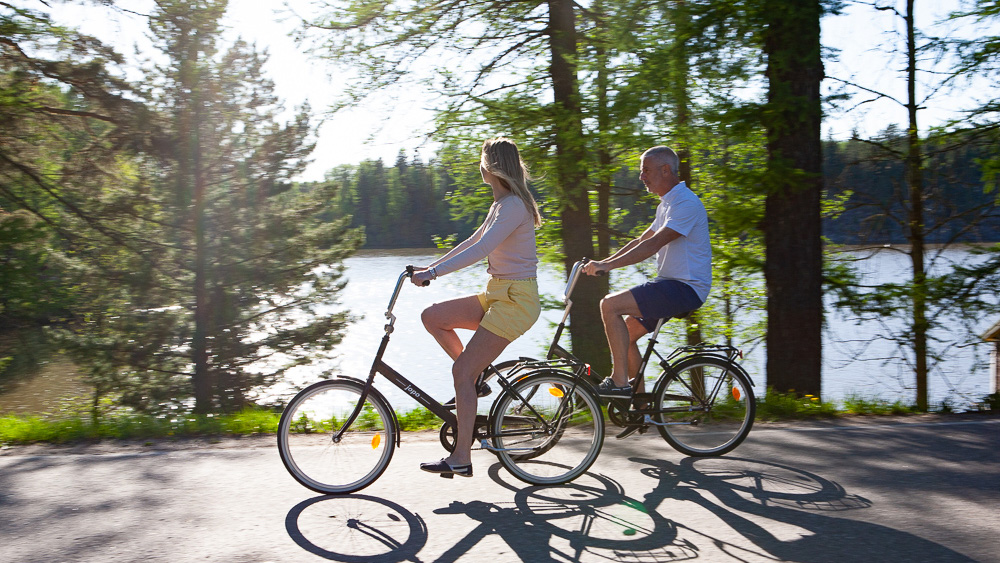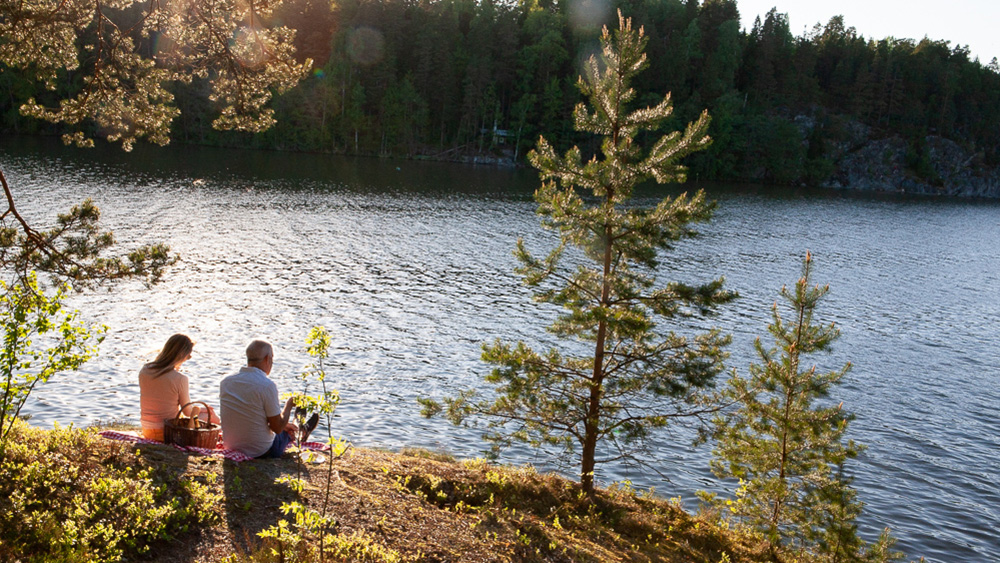 Explore the Archipelago Sea with the HopOn Bus to Kimitoön
Another great idea for a day trip or longer is to catch the HopOn Bus from Helsinki to Kimitoön Island in the Archipelago Sea. The journey can be combined with any number of fantastic experiences, sights, local food, and accommodation. Highlights of the trip include Bengtskär, the tallest lighthouse in the Nordics, Rosala Island's authentic Viking village and centre, historical pilot's islands, Örö Fortress Island tucked away in the Archipelago National Park, the quaint island village of Högsåra, and the fascinating interesting visitors' centres at Söderlångvik, Kasnäs, Sagalund, and Bjärkas.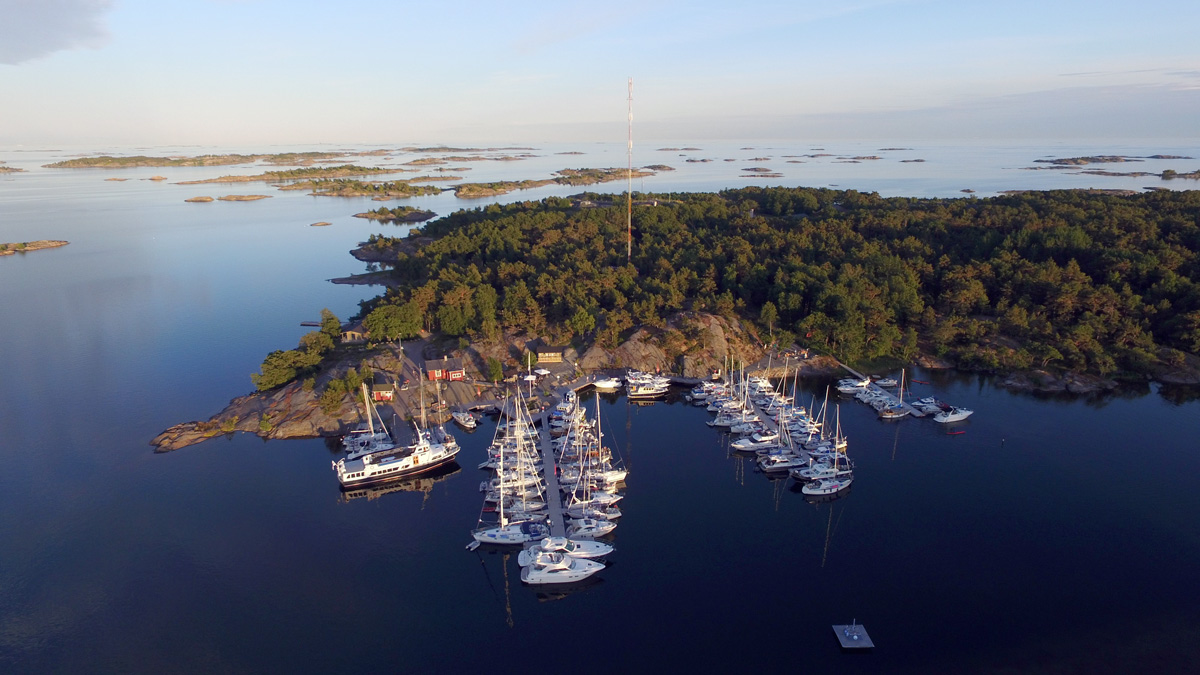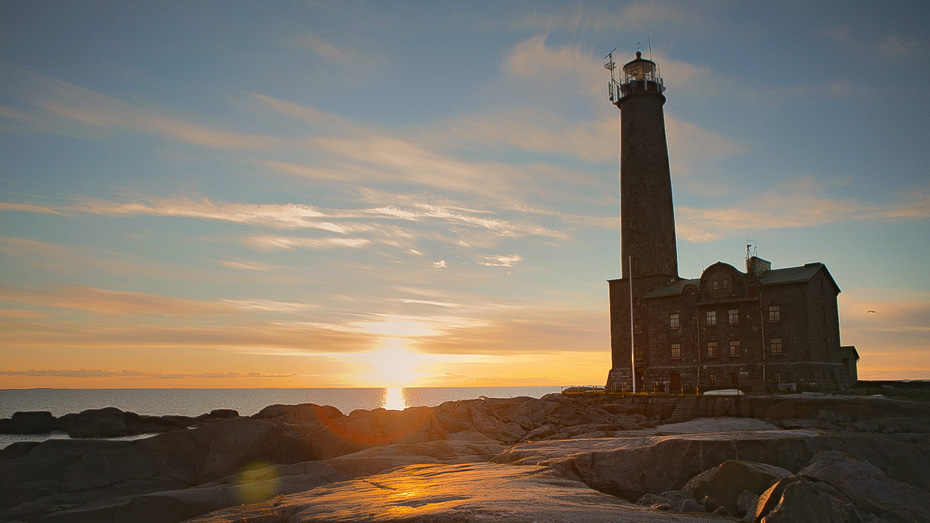 Cruise the Baltic with Silja Line
Another great option for visitors to Helsinki is to further explore the Baltic capitals with a day trip to Tallinn, or a two night trip to and from Stockholm, on Silja Line cruise ship. These luxurious ships provide great activities, for kids and adults alike, as well as entertainment, and fantastic dining choices – the Stockholm trip also has a spa and fantastic duty-free shopping opportunities. Tallinn is just two hours away, leaving you a whole day to explore the medieval city sights, before returning in the evening.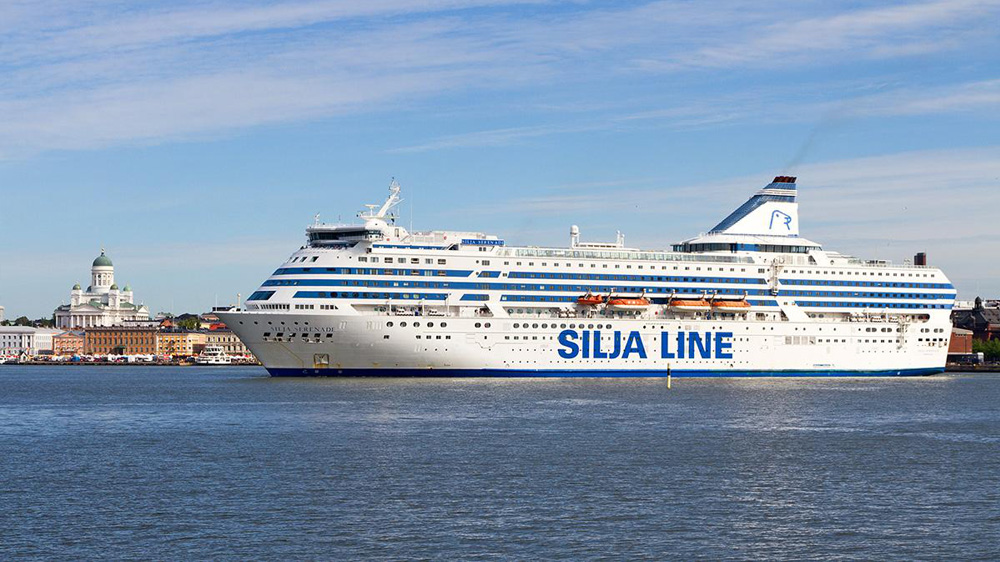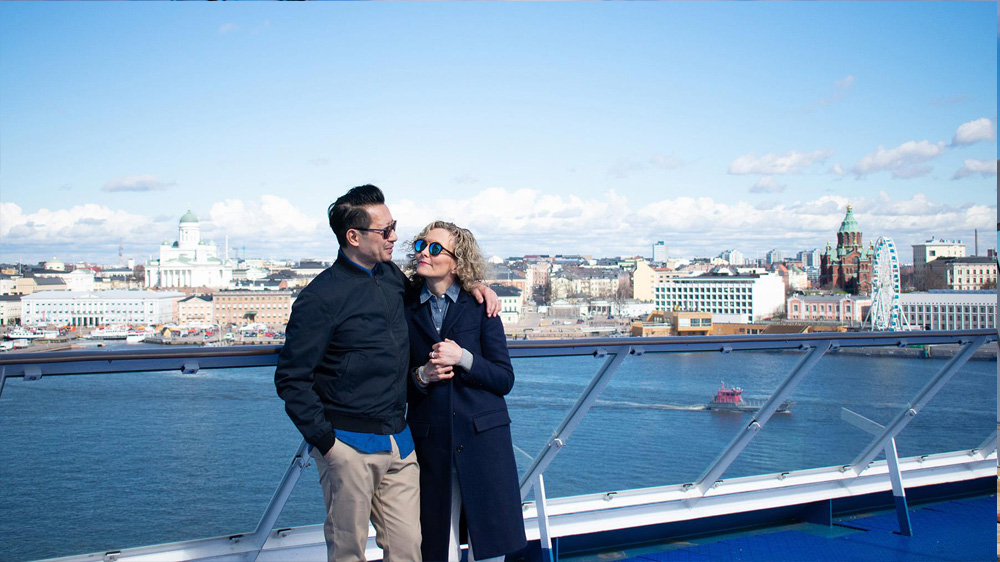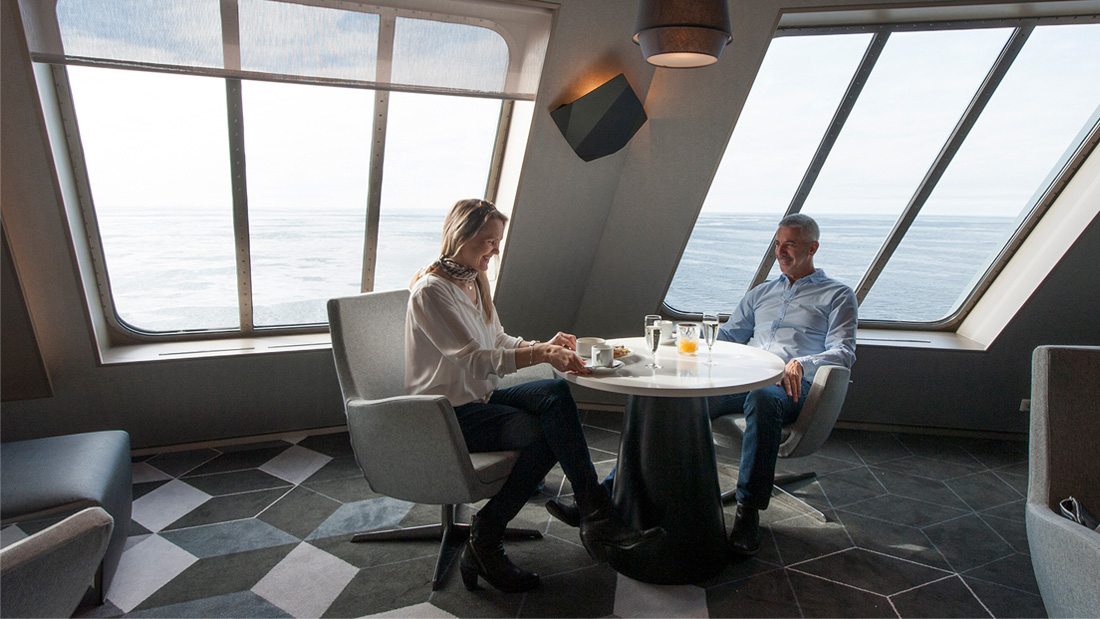 Other great destinations in Finland