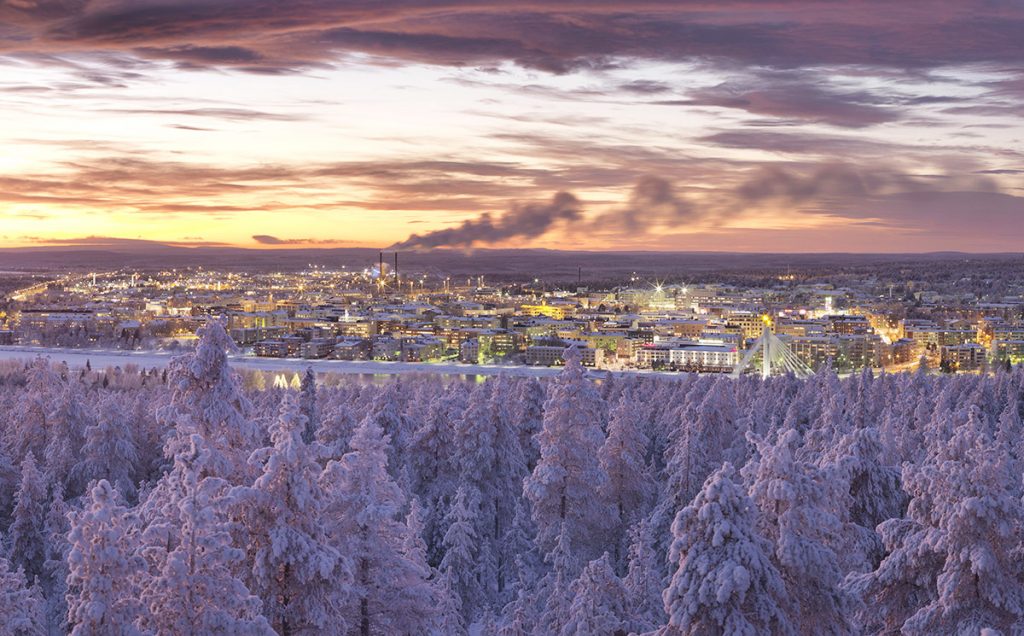 Rovaniemi Attractions – Highlights
The popularity of Rovaniemi as a tourist destination has much to do with the city being the hometown of Finland's best known resident, Santa Claus. There are a number of the Rovaniemi attractions are Santa themed, including the world-famous Santa Claus Village where you'll find the great man's very own Post Office, which deals with hundreds of thousands of letters from children from all over the world every year. Other main attractions include the Arctic SnowHotel, SantaPark, Snowman World, and Arctic Adventure Park Huima. Easily accessible by coach from the city are the Ranua Wildlife Park and the Lampivaara Amethyst Mine.
Rovaniemi is also home to Arktikum, which houses the the Arctic Science Centre and the Regional Museum of Lapland, and Science Centre Pilke, housed in famous Pilke House, a modern office and museum structure made entirely from wood. One of the few buildings in Rovaniemi that wasn't destroyed in World War II was the post bus depot, which has been remodeled to become today's Korundi House of Culture, now home to the Rovaniemi Art Museum and an excellent venue for concerts where the Lapland Chamber Orchestra perform regularly.
Rovaniemi – Capital of Lapland
The city of Rovaniemi is located on the arctic circle, and is well-known as the capital of Finnish Lapland. With a population of around 61 thousand, it is the 16th largest city in Finland, but is visited by around half a million people annually, making it one of the most popular tourist destinations in Finland. Rovaniemi is a modern city: much of it was destroyed in 1944 during the Second World War. The rebuilding process began soon after, led by Alvar Aalto whose vision saw the town plan shaped like a reindeer's antlers. Aalto also contributed with the designs of Rovaniemi City Hall, Rovaniemi City Library and Lappia House, as well as a number of residential buildings. Aalto's contemporary Ferdinand Salokangas also played a key role, designing Rovaniemi Fire Station and the Town Hall of Rovaniemi among others.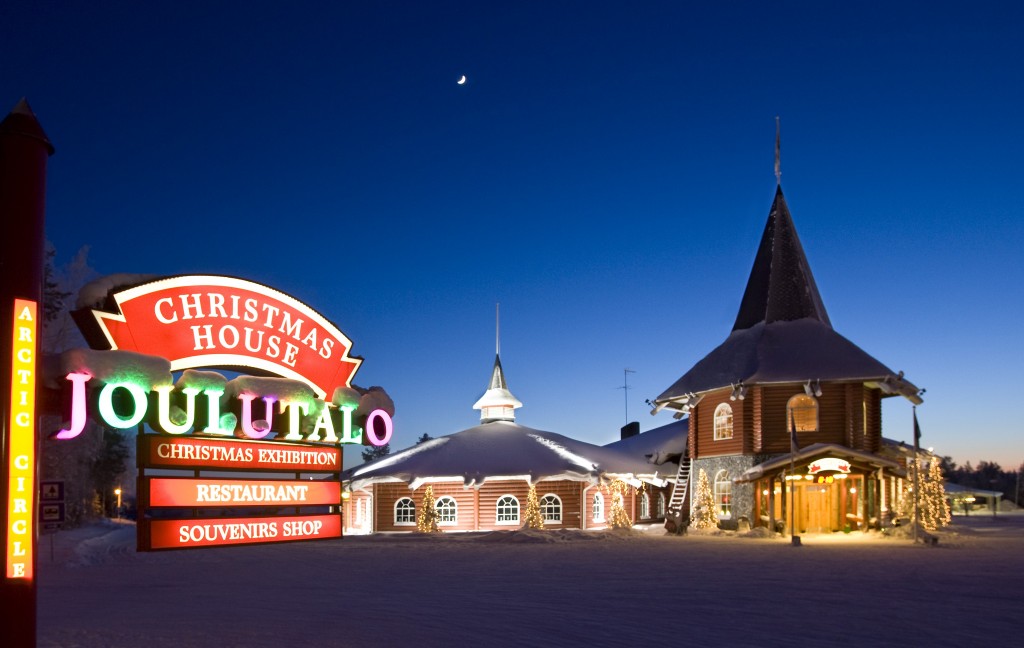 Santa Claus Village
The most visited Rovaniemi attraction is the Santa Claus Village located right on the Arctic Circle, where Santa himself spends most of the year available to meet and greet visitors from all over the world. The site includes Santa's main Post Office, a colourful Christmas world of beautiful cards, stamps and unique gifts, where visitors can sit by an open fireplace and write to friends and family back home. There are cheerful Postal Elves on site who will post your greetings for you, and everything sent from here gets stamped by hand using the special postmark of the Santa Claus Post Office.
Santa Claus Village also has a number of excellent souvenir shops, cafés and restaurants. Christmas House hosts a unique Christmas-themed exhibition, which introduces Finland's most beloved Christmas traditions, as well as numerous very different traditions from across the globe, and a photography service with Santa Claus. There are five different restaurants or cafés to choose from, featuring traditional Lappish dishes and also more modern cuisine. Santamus provides gourmet dining with additional services like gold panning, live music, sauna, and jacuzzi, and can be pre-booked for private events.
Santa's House of Snowmobiles is a permanent exhibition in Santa Claus Claus Village, which presents the different "snowmobile treasures" of Lapland and other arctic regions. The exhibition is a tribute to the snowmobile, which is a very important vehicle in the arctic regions. Nearby visitors will find the Arctic Circle Snowmobile Park which organises snowmobile safaris, and other activities, and has special programs for children too. For visitors who would prefer something a little less noisy, there are opportunities to take a ride in a reindeer-pulled sleigh, or mush a sled pulled by huskies through the local wild terrain.
Snowman World
Located right next to the Santa Claus Village complex lies another of the most popular Rovaniemi attractions, styling itself as "the merriest place on the Arctic Circle". Snowman World is a family oriented tourist attraction of snow and ice. Alongside an art gallery boasting a wide array of incredibly detailed ice-sculptures you will also find an Igloo Hotel and a delightful Ice Restaurant and Ice Bar. There are plenty of activities here for kids and adults, including an ice hill for tobogganing, an ice rink for skating, as well as the opportunity to try your hand at snow sculpting and other fun Lappish games. The newest activity is the popular 'bag jump'!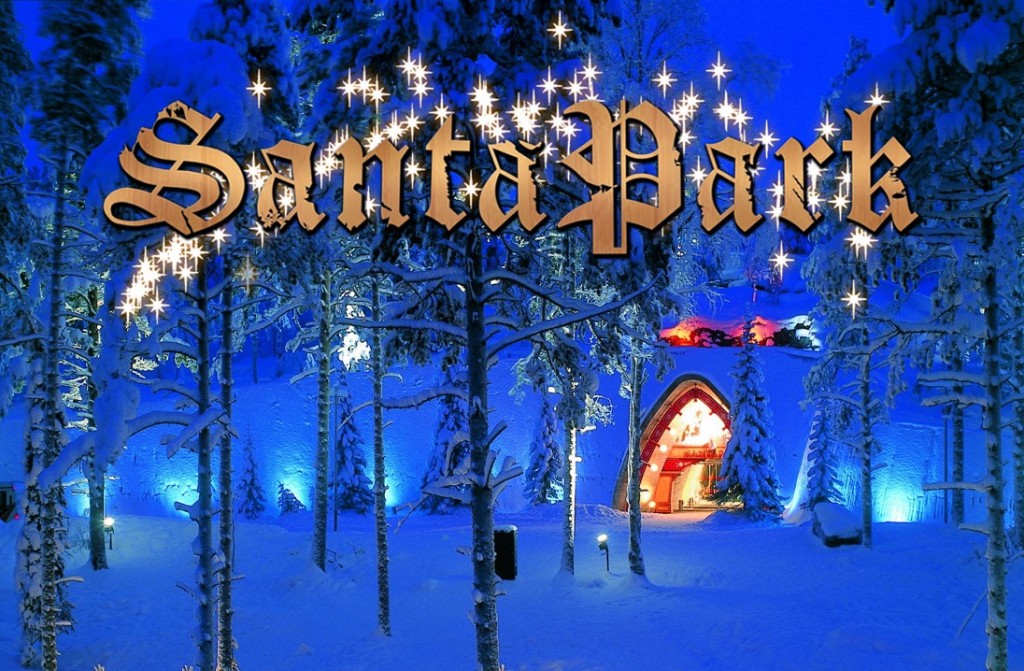 SantaPark
Located a little closer to Rovaniemi than Santa Claus Village you'll find the delightful SantaPark, an underground cavern packed with cheerful elves who will ensure every family has a fun day of activities and entertainments. In SantaPark you can attend an Elf school, learn how to make delicious cookies in Mrs. Gingerbread's Bakery, enjoy the Angry Birds Activity Area, visit Santa's office, visit the Calligraphy School, enjoy the amazing Ice Princess Ice Gallery and the Ice Bar, take a ride on the Magic Sleigh, drive the Fairytale Train, and check out the Elf Workshop and their Post Office. All of which is bound to build an appetite, and at the SantaPark Café you can enjoy mouthwatering delicacies throughout the year, while the elves present their dance show on the main stage.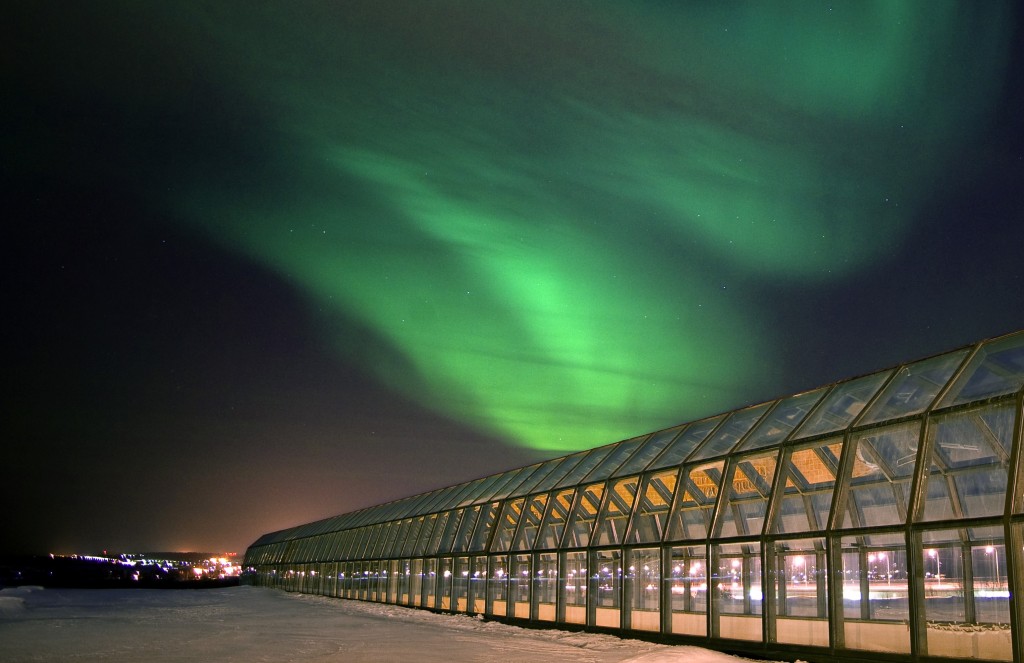 Arktikum
Home to the Regional Museum of Lapland, the Arctic Science Centre, and a high-tech conference centre, Arktikum is another of the top Rovaniemi attractions, and an architectural gem to boot; well worth a visit by any tourist interested in the region's fascinating nature, culture and history. The permanent exhibitions in the Regional Museum of Lapland provide a review of the history of Finnish Lapland that spans from Rovaniemi to Upper Lapland and from prehistory to around the 1970s. The Arctic region is examined in light of the Arctic research of today and the future. There are also numerous temporary exhibitions focusing on Northern and Arctic life and culture during the course of the year.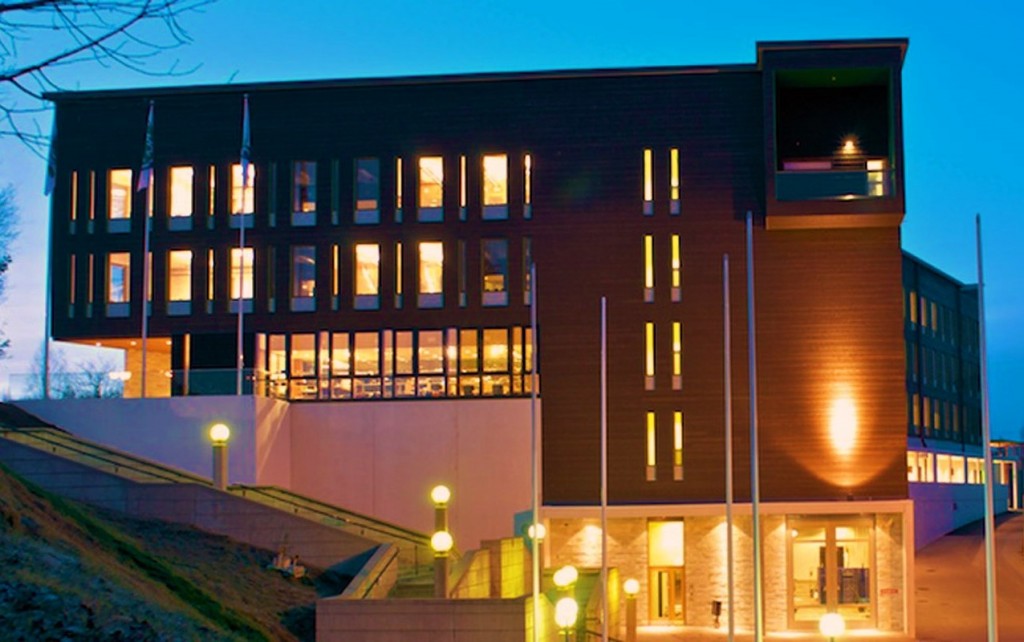 Science Centre Pilke
Situated adjacent to Arktikum (making it the ideal place to visit either before or after), Science Centre Pilke introduces forests and forestry like you've never experienced them before. The building itself is an architectural masterpiece, entirely made of wood, 90% of which has come from Finnish forests. In addition to providing exhibitions, Pilke House is the home of Metsähallitus, the government agency that manages Finland's National Parks, World Heritage Sites, National Hiking Areas, and Wilderness Areas. Pilke Science Centre also has a souvenir shop and café.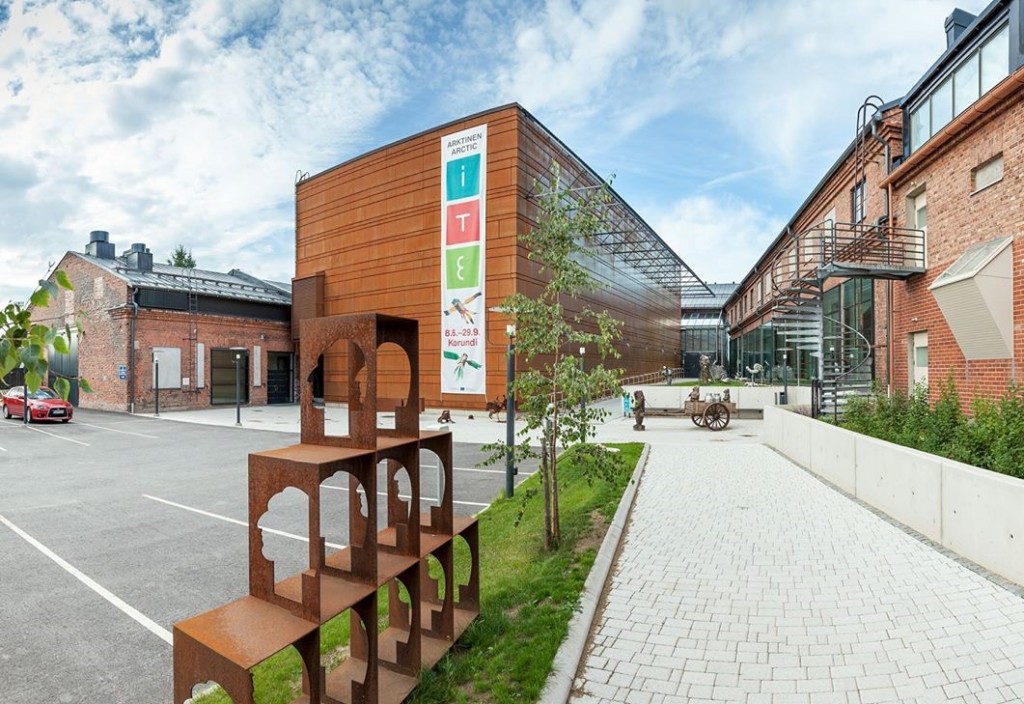 Korundi House of Culture
The old post bus depot in the heart of Rovaniemi is one of very few buildings in the city to survive WWII. After the war the building was expanded using bricks collected from the ruins of the decimated city. It was expanded again between 2009 and 2010, and continues to successfully marry local history with modern architecture. Today Korundi House of Culture is so named because its core function is to provide a home for, and support, two nationally significant and internationally interesting art institutions: the Lapland Chamber Orchestra and Rovaniemi Art Museum. The Lapland Chamber Orchestra perform regularly in Korundi's concert hall, a top-class, multi-purpose venue with 340 seats. The main focus of Rovaniemi Art Museum is on Finnish contemporary art and Northern art. The annual exhibition program introduces work by artists who have either been born in the north or are working there. In addition, the museum exhibits pieces from the extensive Jenny & Antti Wihuri Foundation Collection.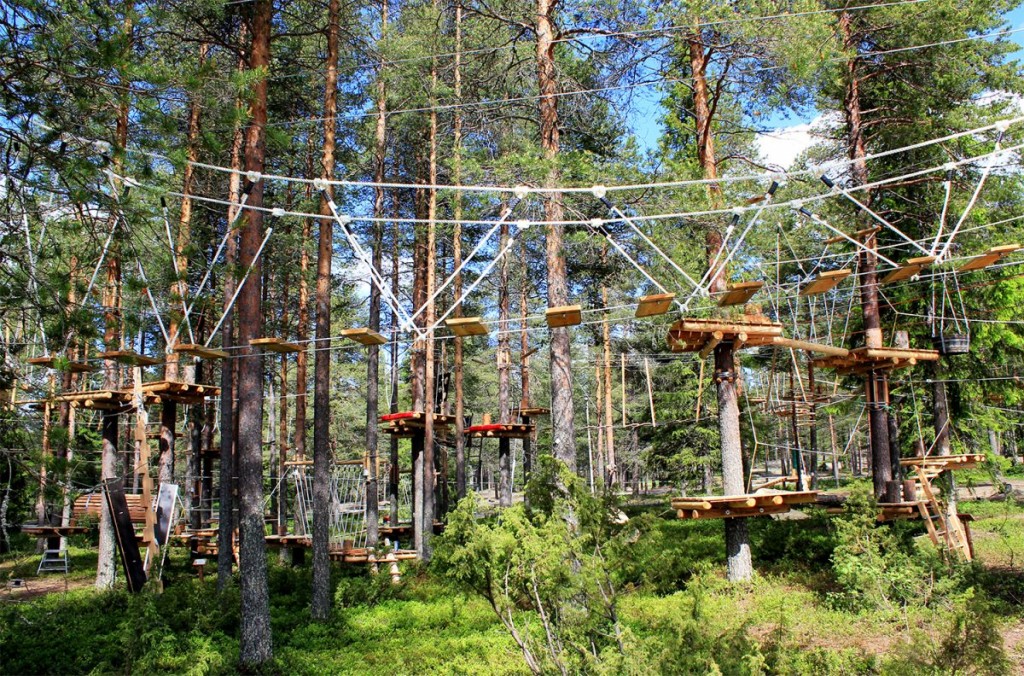 Arctic Adventure Park Huima
Just across the majestic Lumberjack's Candle Bridge, on the slopes of Ounasvaara Hill, families will find an adventure park that features eight different tree-top courses of varying difficulty. Perhaps tree-top is stretching it a bit; the courses are at most seven metres above the ground. Adventurers move between living trees using ropes, beams, bridges and nets that are spanned from tree to tree. The adult courses requires participants to be over 130cm (4'3") tall, while the kids course is for those over 110cm or 3'6".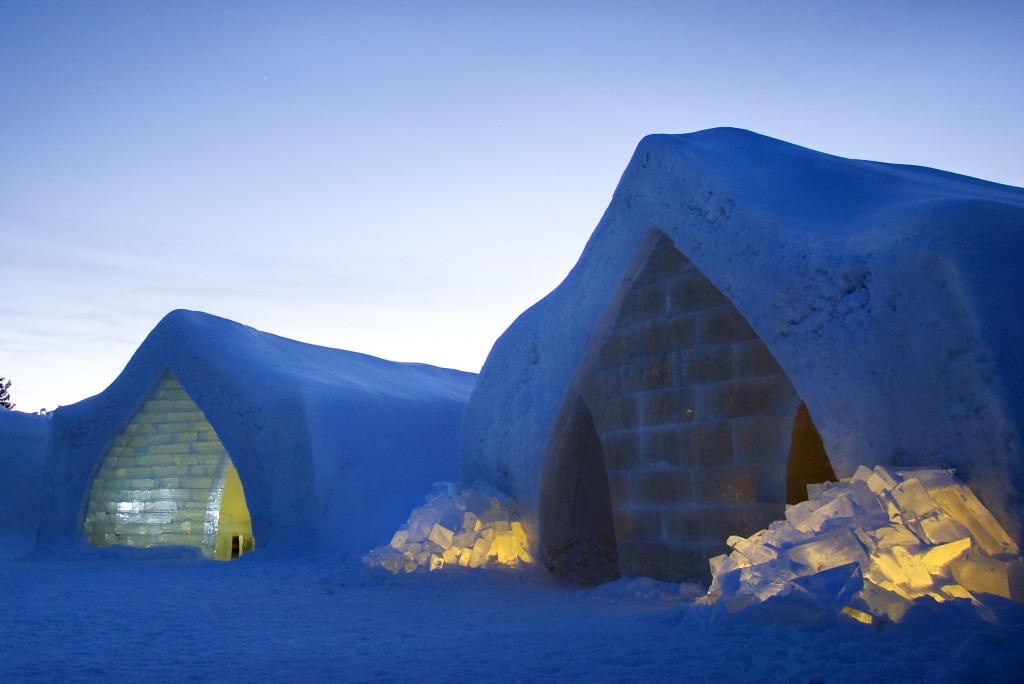 Arctic SnowHotel
Located around 26km from the city on the shore of Lake Lehtojärvi in the village of Sinettä, the Arctic SnowHotel is another favourite Rovaniemi tourist attraction, which will remain open to the public until March 31st. The complex features a Snow Hotel, the Lumikartano party venue, an Ice Bar, an Ice Restaurant, Restaurant Kota, and a Snow Sauna. Of course not everyone wants to spend a night in a Snow Hotel, so the complex welcomes visitors daily, and provides a range of activities such as ice fishing or snowshoe hiking.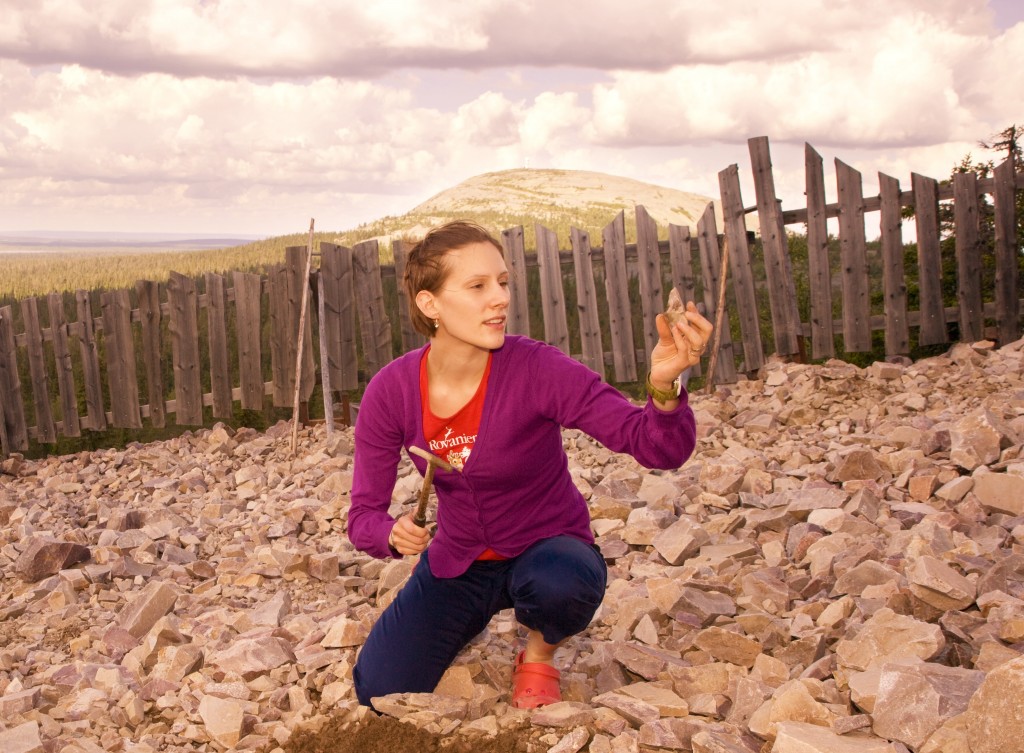 Lampivaara Amethyst Mine
The Lampivaara Amethyst Mine, located in Pyhä-Luosto national park, can be reached from Rovaniemi by bus. The amethysts of the Lampivaara fell began their process some 2 billion years ago deep in the heart of the ancient mountains. Today there is a gem mine atop the fell which can be sustained for hundreds of years to come, and where visitors are welcome to come and try their luck digging for these beautiful gemstones! The guided tour includes a discussion of the geology, history and nature of the area, as well as a talk on the properties of the gems and the uses of amethyst. Throughout history there have been folk tales and stories about, and beliefs in, amethyst and its positive attributes, in many cultures. Did you know, for instance, that Leonardo da Vinci kept an amethyst on his work-desk? He wrote in his diary: "Amethyst dispels evil thoughts and speeds up thinking".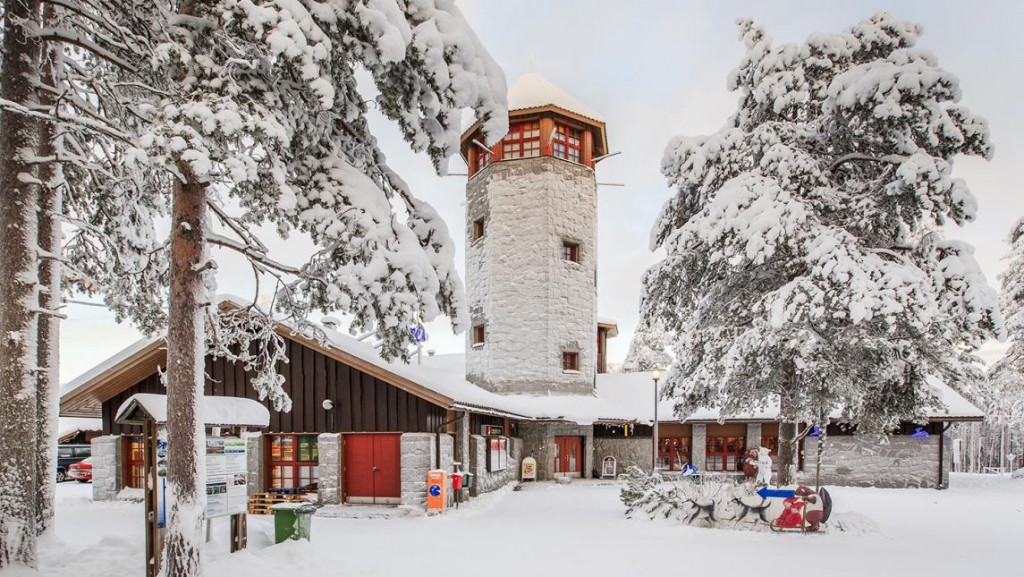 Ranua Wildlife Park
Located some 80km south of Rovaniemi, with a regular bus service between the two, Ranua Wildlife Park provides visitors the opportunity to observe arctic animals throughout the year, in an as authentic environment for the animals as possible. Ranua Wildlife Park is open every day of the year. The park also provides safaris and other quality services for the family. There are approximately 50 different animal species living in the park, and in the summer there is also a domestic animal park and petting zoo.
Rovaniemi is easy to reach all year round, having excellent connections to all major European and Asian airports, with three to six daily flights to and from Helsinki. Many tour operators have seasonal charter flights to Rovaniemi, mainly during the Christmas and winter season. The airport is only 8 km from downtown Rovaniemi. There are also daily connections by rail from Helsinki and other cities.
Other convenient links:
Rovaniemi Tourism | Tourist Attractions in Rovaniemi | Accommodation in Rovaniemi | Dining out in Rovaniemi – Restaurants & Cafés | Rovaniemi Shopping | Activities & Sports – Recreation in Rovaniemi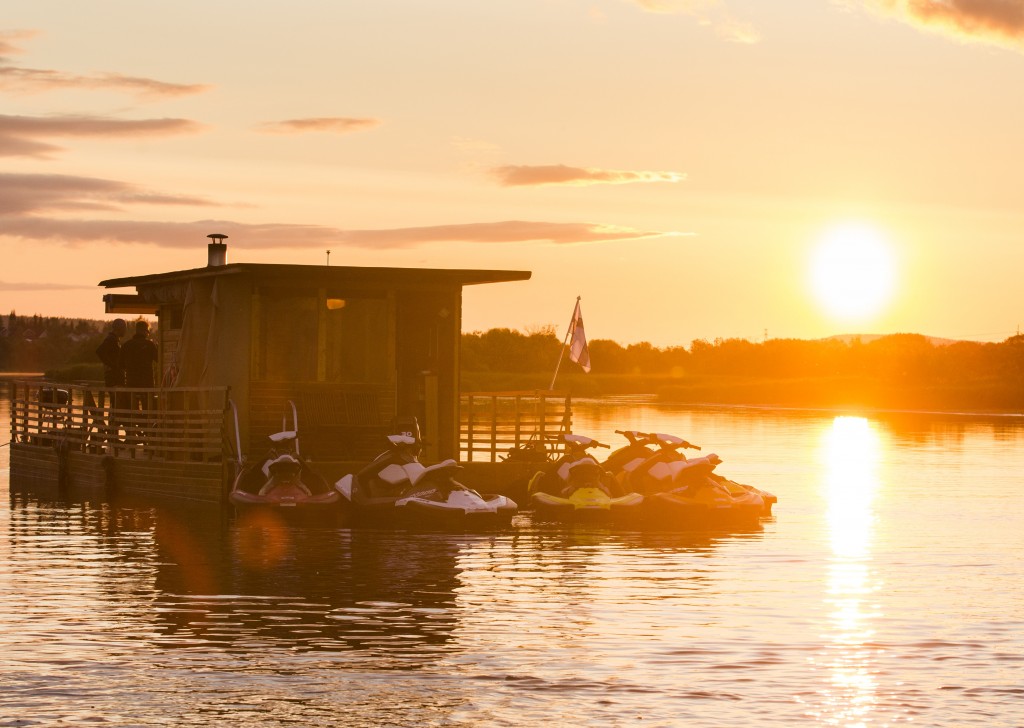 Discovering Finland thanks Visit Rovaniemi, the official tourism site for the city, for providing us with access to their media bank, from where we have sourced most of the beautiful photos used here.
Guided Excursions in Rovaniemi: