It was a bright and sunny Sunday afternoon when we arrived at Ranua Wildlife Park, the most northern zoo in Finland; indeed Ranua holds the distinction of being the northernmost zoo in the world! Like most Finns, both my girlfriend and I are big fans of nature and the natural world, and Ranua Wildlife Park had been on our bucket list for some time, so we were quite excited when we arrived.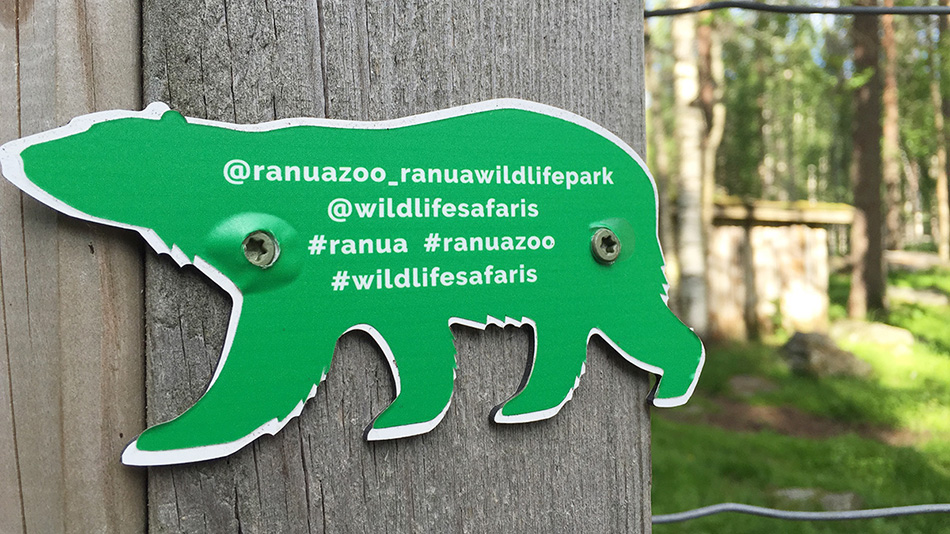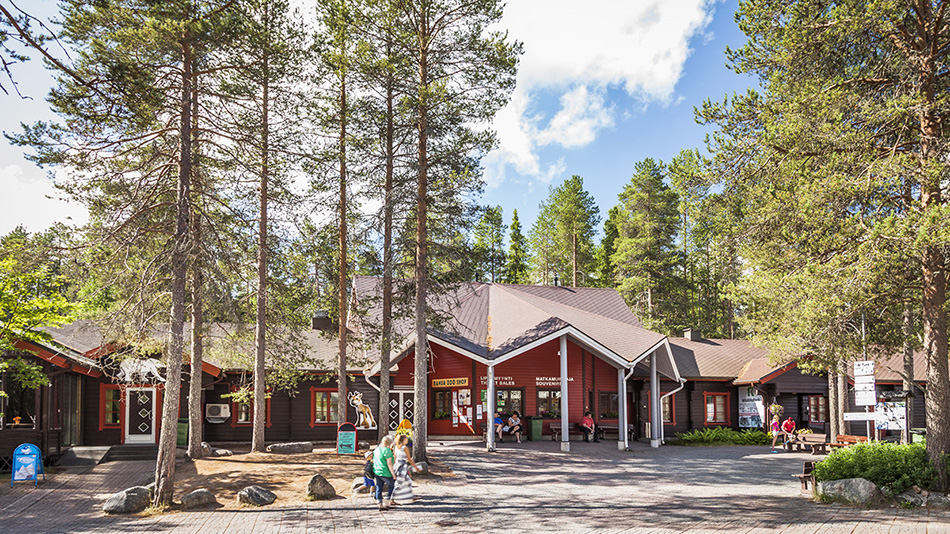 Ranua Wildlife Park is open every day of the year, and has an international reputation for its extensive programs in the protection of endangered species, and is well known in Finland for taking care of orphaned and injured animals found in the wild. Before visiting the park we had checked an animal attendant's blog where we enjoyed watching a number of videos and got to know the extensive services provided by the zoo.
For those unfamiliar with Ranua Wildlife Park, it was established in 1983 and specialises in arctic and northern animal species. The park is home to over 50 species and over 200 animals, who live in spacious pens in the midst of a northern conifer forest, the natural habitat of most of the species here. Ranua Wildlife Park is a member of the European Associations of Zoos and Aquaria (EAZA), the organisation which provides guidance and recommendations for all wildlife park operations, as well as coordinating the reproduction programs of endangered species.
Amazing Arctic Nature
Having put on our wristbands and entered the park, the first surprise was just how beautiful and natural the forest surroundings were, with pathways that gave more of an impression of a National Park than a zoo. Hiking those paths I was soon recalling numerous recent studies that highlight the healing effects, both physical and mental, of time spent in nature – with every step I could feel myself relax as stress was left behind. Even though there were plenty of others strolling through the park, it was still quite peaceful.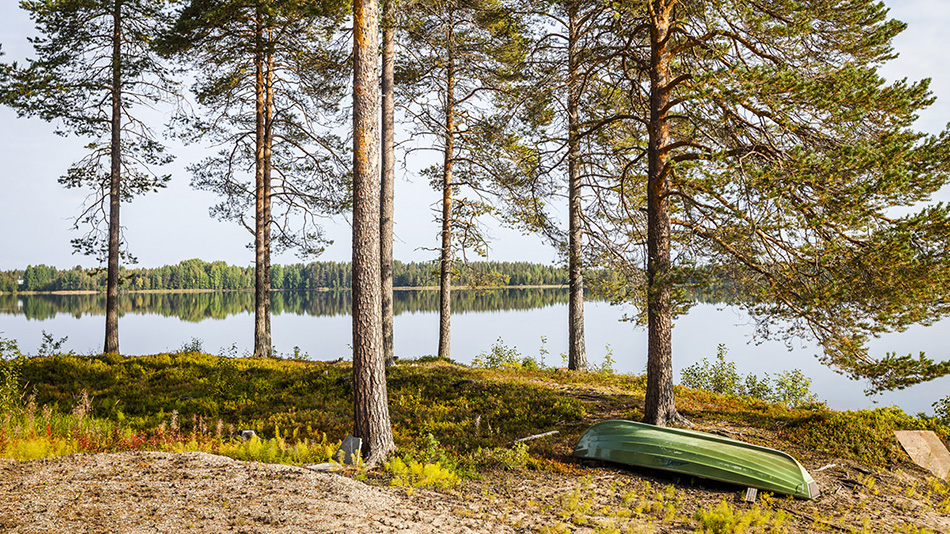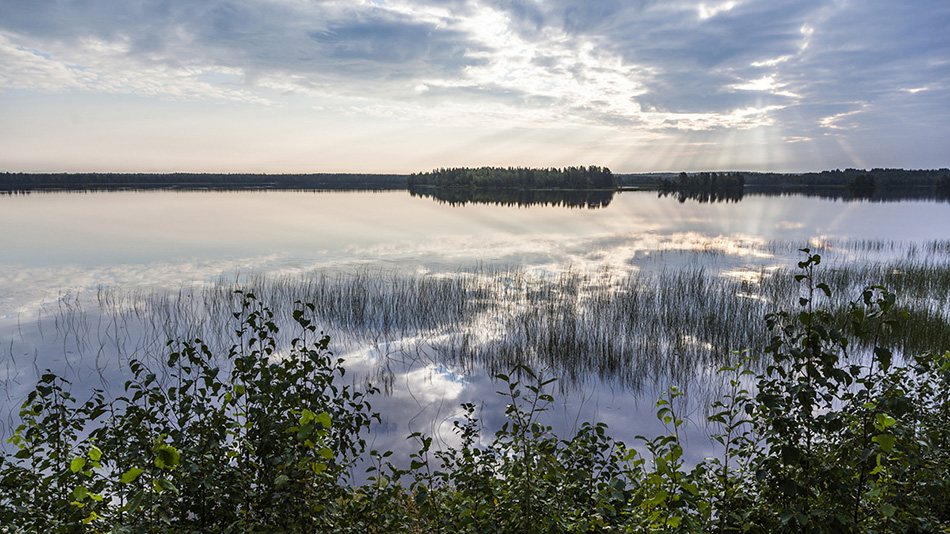 Meeting the Gaze of Fearsome Raptors
Strolling along, we first passed the fish otters and beavers, a bridge separating their watery enclosures, and on to the house for the mustelids with pine martens, stoats, both American and European minks, and weasels. These small predators have always been fascinating to me, with their sleek elegance, sadly better known to most people as fur coats.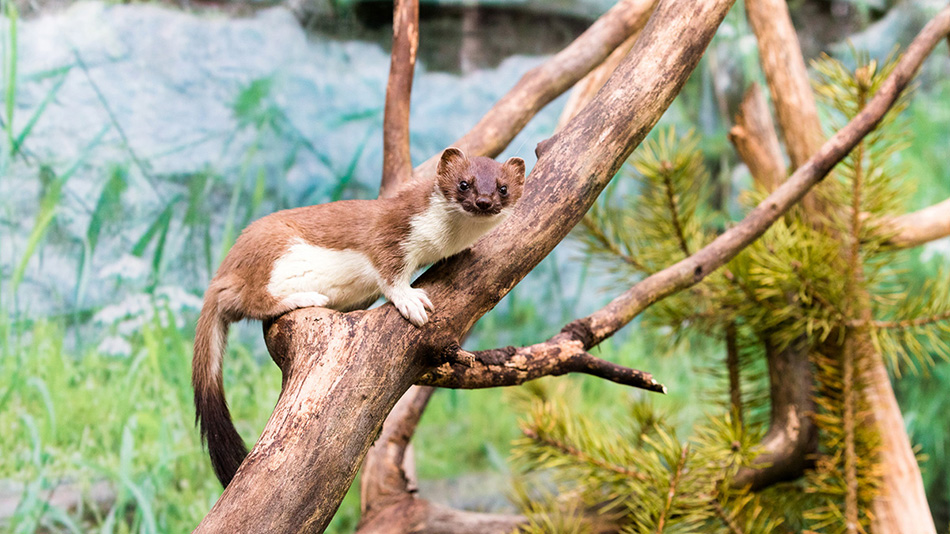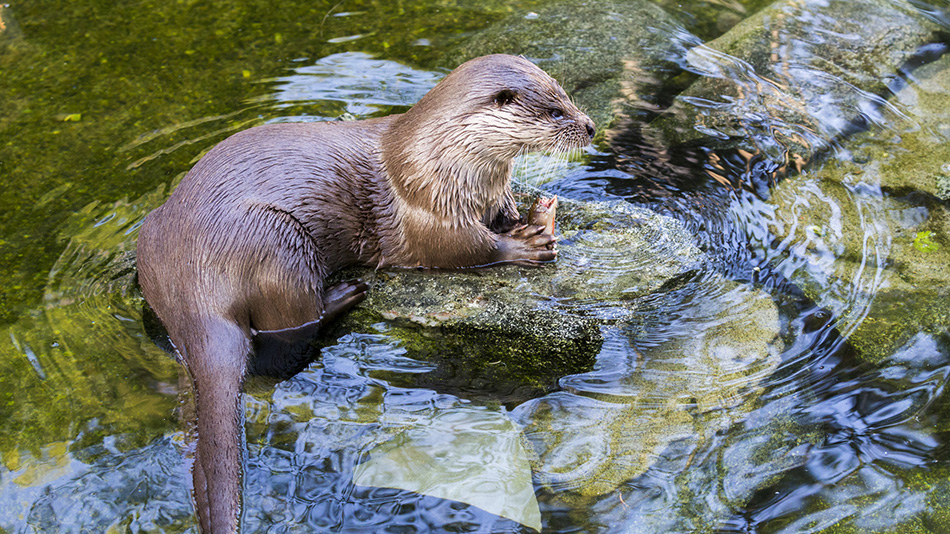 Soon after we arrived in front of the Snowy owl, Eagle owl, and Great Grey owl enclosures. These majestic birds command respect, and up close they were more beautiful than expected. There is something special about them; perhaps it's their huge, wide eyes and their ability to swivel their heads through an arc of 270°, but it's easy to understand their place in human mythology as symbols of wisdom and erudition. I reminded myself that these great birds live all about us in Finland, though few enough of us ever encounter them, most likely observing us from some great height, unseen.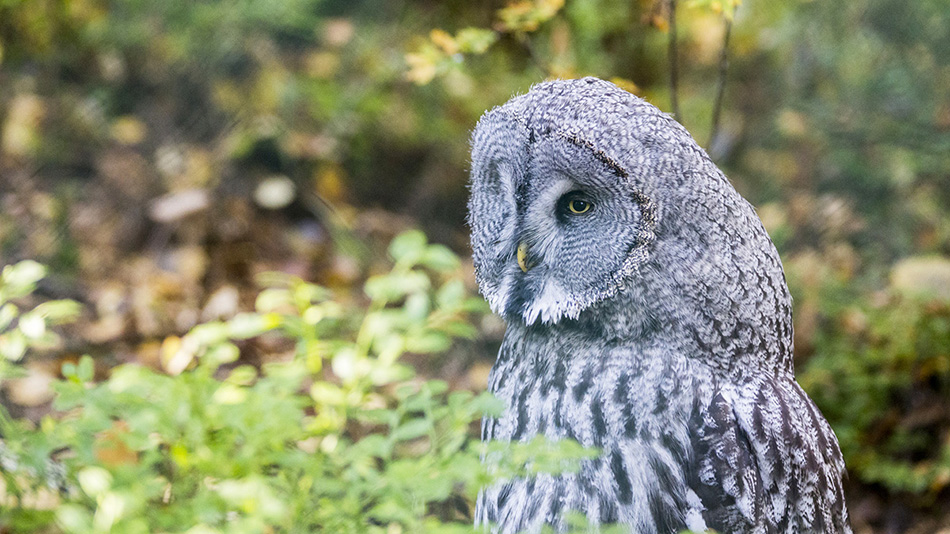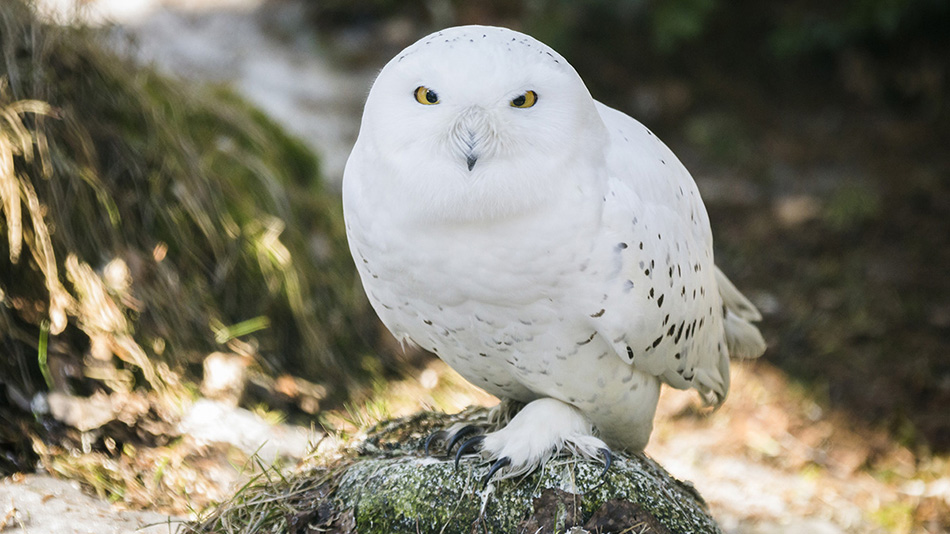 Next along the path was the magnificent Golden eagle, resting peacefully on a high branch, and then more birds of prey, smaller owls as well as hawks and buzzards. From somewhere ahead came a clear high squawking, and we crept closer to see their origin. They were coming from a pair of White-tailed eagles, truly magnificent creatures with the biggest wingspans of all the great eagles. It was the slightly smaller male that was making all the noise, while the female regarded us regally from her perch. Even after seeing the Golden eagle we were still surprised at the sheer size of these formidable predators – their wingspan can reach 2.45m! They live for 21 years on average, although some have been known to live as long as 25 years, and are capable of seeing small prey over 3 km away!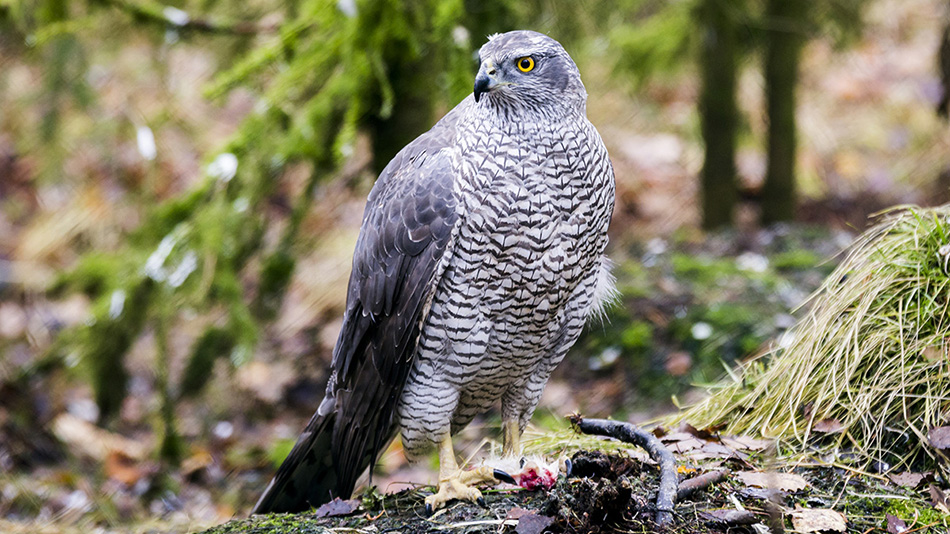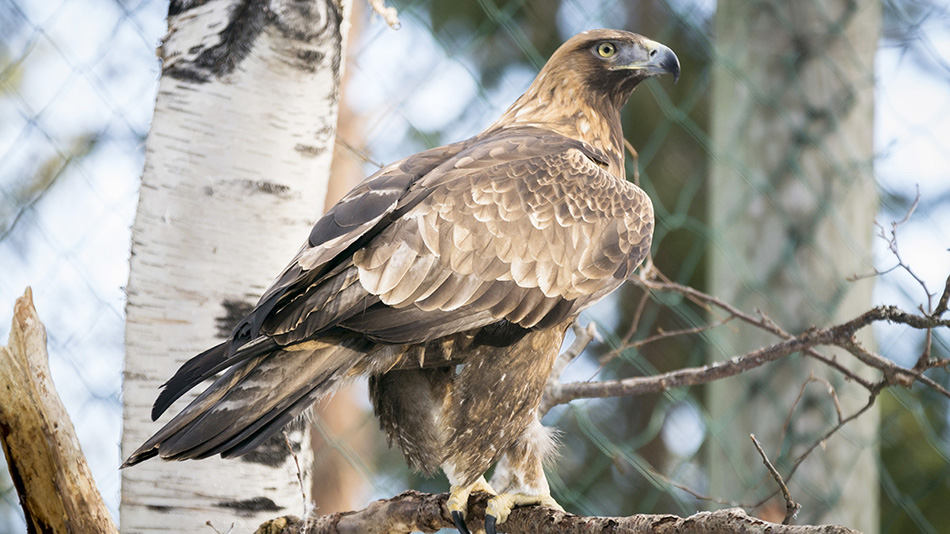 Big Boars & Bears
Our next meeting engendered something akin to astonishment, as we encountered a wild boar. These beasts can weigh up to 200kg, and seeing one up close really brings their massive size into perspective. The one we were looking at was a mother, and her brood of little piglets were utterly captivating as they froliced and played, squeaking happily as they bumbled about. Talk about a cuteness overload, we could have watched them for much longer, but we were keen to see Ranua's most famous residents, the only Polar bears in Finland.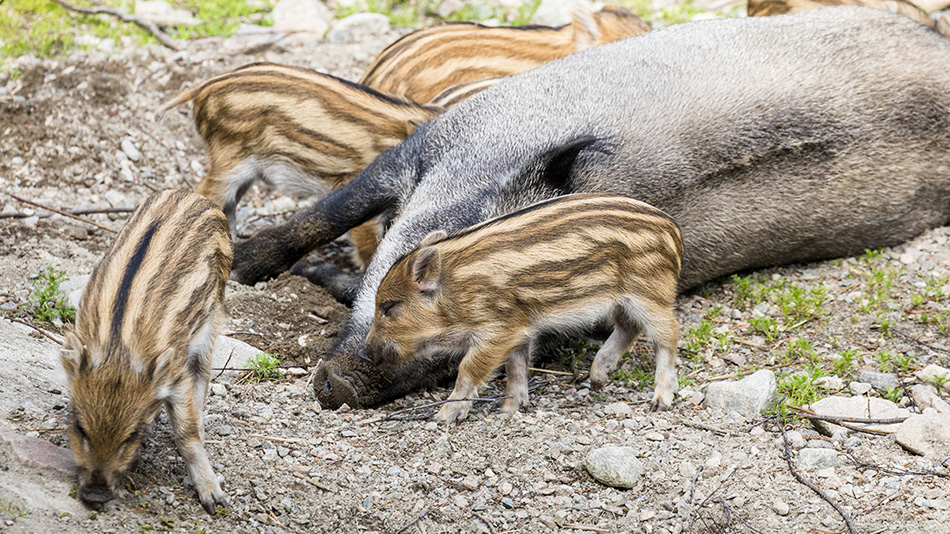 Last November a cub was born to Ranua's resident Polar bears, Venus and Manasse, and this little princess is now the pride of the park, attracting ever more visitors. Their habitat is a large fenced off area replete with deep pools, climbing trees and rocky outlets. We'd marvelled at a video on the blog mentioned earlier, where the mother and cub were playing in the pool with a deflated ball in the pool – Venus having as much fun as her beautiful little daughter! During the summer visitors can see the bears being fed, but we had apparently just missed this and now the bears were relaxing near the front of their cave in the shade. We agreed that we'd have to return in the winter to see the bears in their natural surroundings of snow and ice.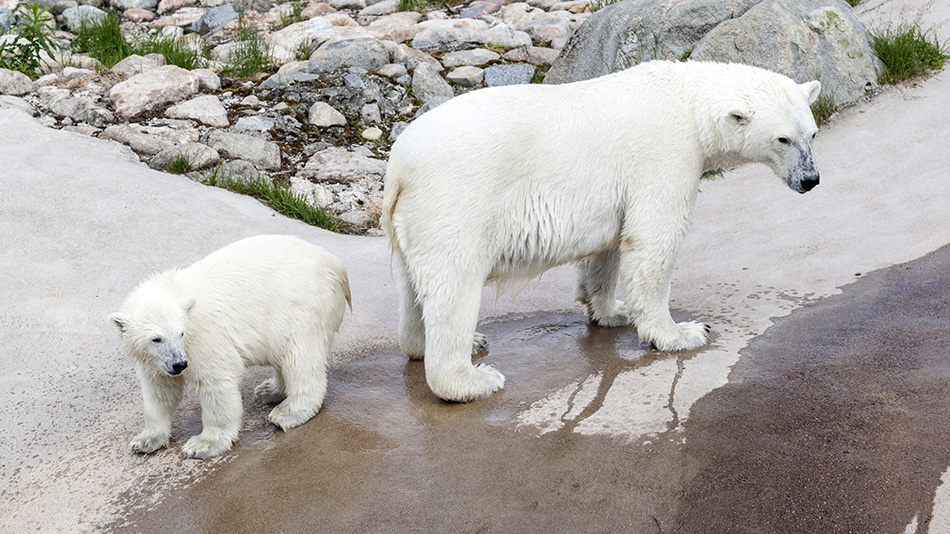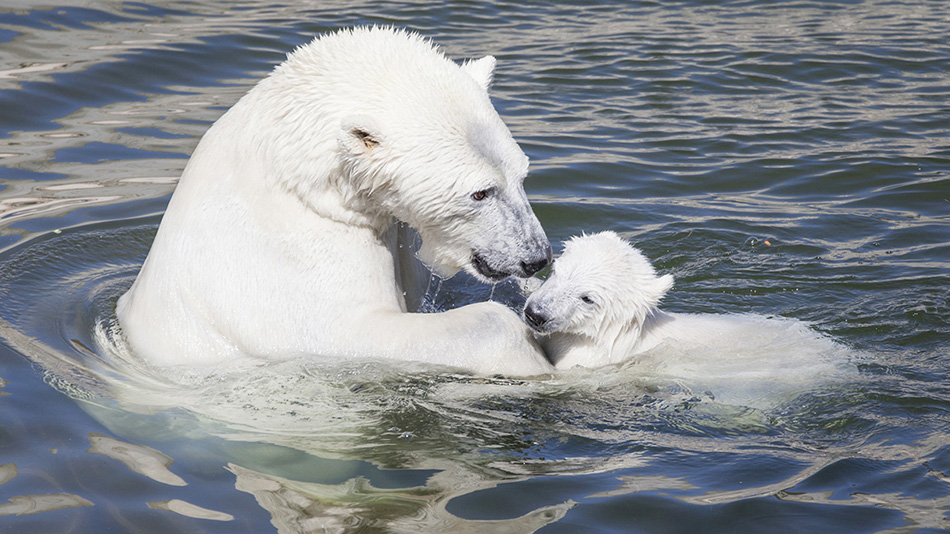 Next up was Finland's national animal, the undisputed king of our forests, the brown bear – known to us as Karhu. He strode contentedly through his spacious domain, investigating the smells and scents of the trees and bushes, no doubt looking for berries. These giants look peaceful enough, but every Finn knows to keep out of their way when out in the forest.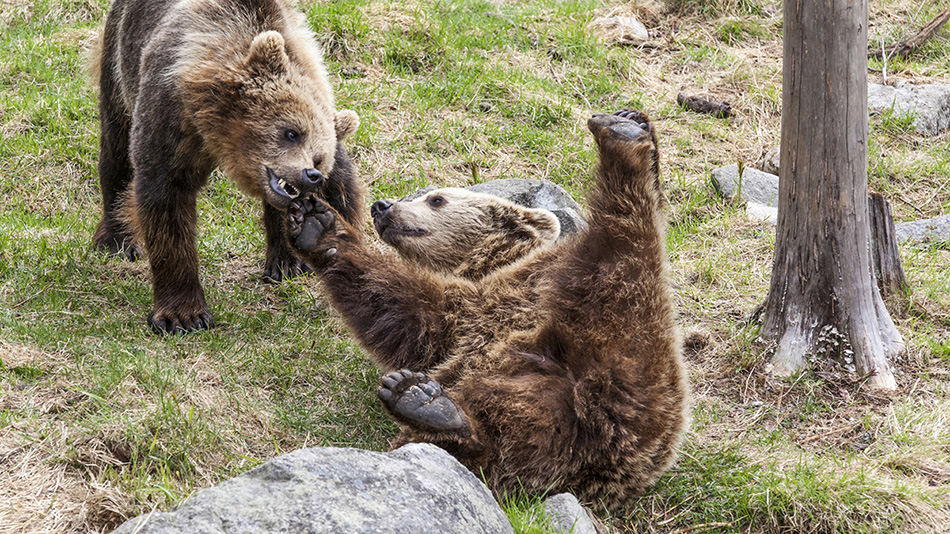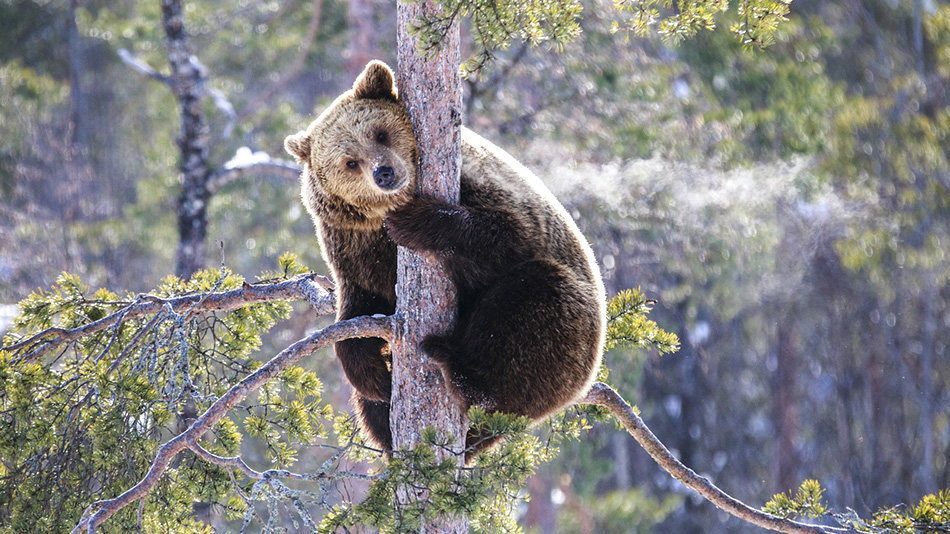 Four more Predators
Leaving the bears behind, we next met four more predators, three of them Finnish natives, and one from Asia. The Eurasian lynx is actually quite plentiful in Finland, with numbers estimated at over 2,000 individuals. That said, this is an elusive hunter and is very rarely seen in the wild. Up close, the lynx is beautiful, and moves with a sinewy grace so characteristic of cats. Nearby were the wolves, another native of Finland, but one whose numbers in the wild are far less than the lynx, with at most 235 roaming free.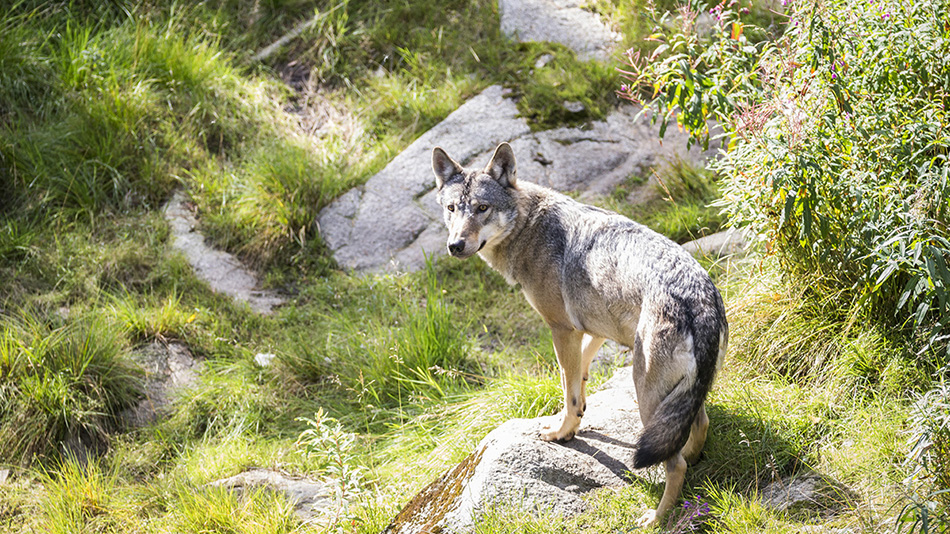 Past these great hunters, we came across an animal we knew very little about, the dhole. A wild hunting dog from Asia, with a number of names including the Asiatic wild dog, this fascinating animal boasts a beautiful rusty-red coat that immediately brings to mind the red fox. They are very much a social creature, as was immediately apparent by watching how they moved around their pen together, even taking to their pond to swim as a small group. The next predator we encountered was another Finland resident, one both feared and respected in equal measure, the compact but ferocious wolverine. There are estimated to be between 130 and 200 wolverines in the Finnish wild, but they are notoriously secretive animals and seldom actually seen, apart from in some places along the Russian border where photography hides have gotten them used to human scents.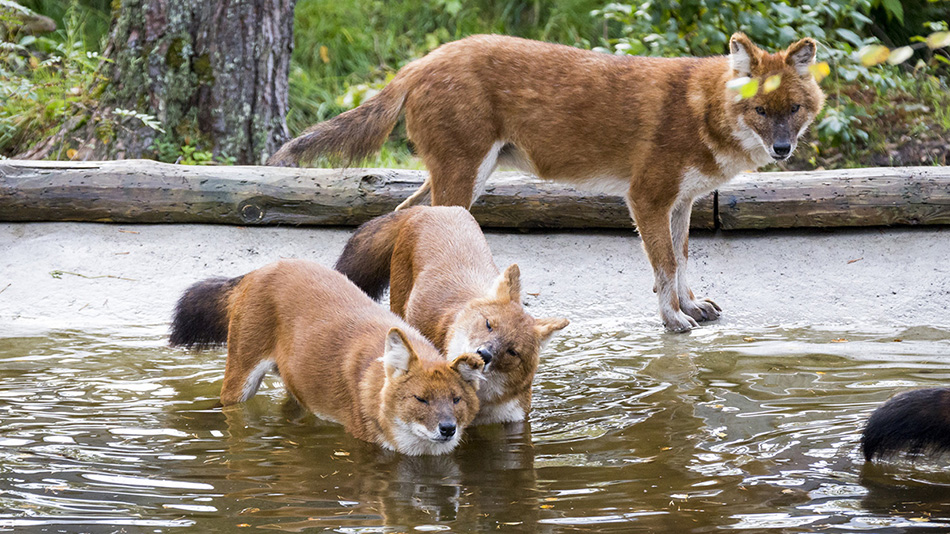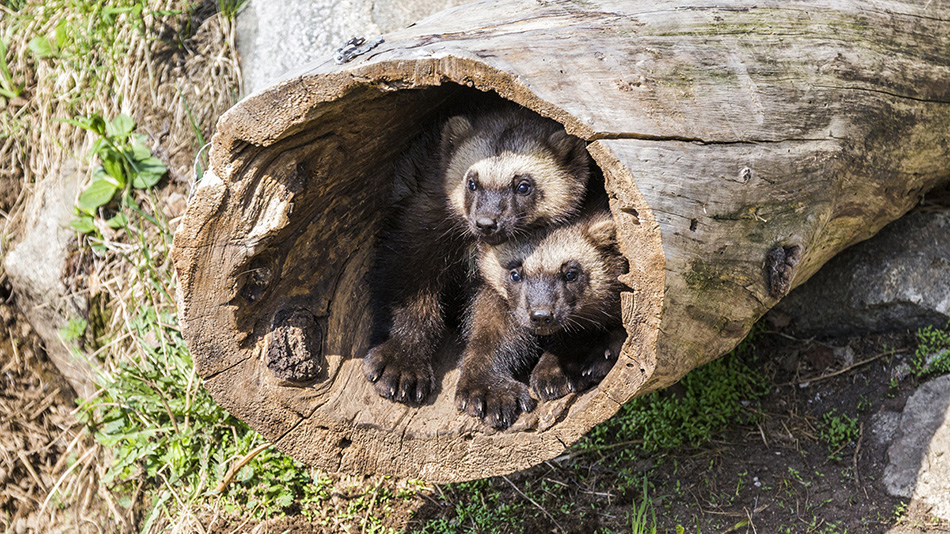 Time for a break
Past the predators, we came across a kiosk in the middle of the park where we paused to have a refreshing ice cream, then continued on admiring the many ungulates – musk ox and musk deer, numerous other deer and moose – as well meeting smaller animals like the arctic fox, red fox, and the raccoon dog. From there we passed through the snake house with European vipers and grass snakes, and on back to the main buildings.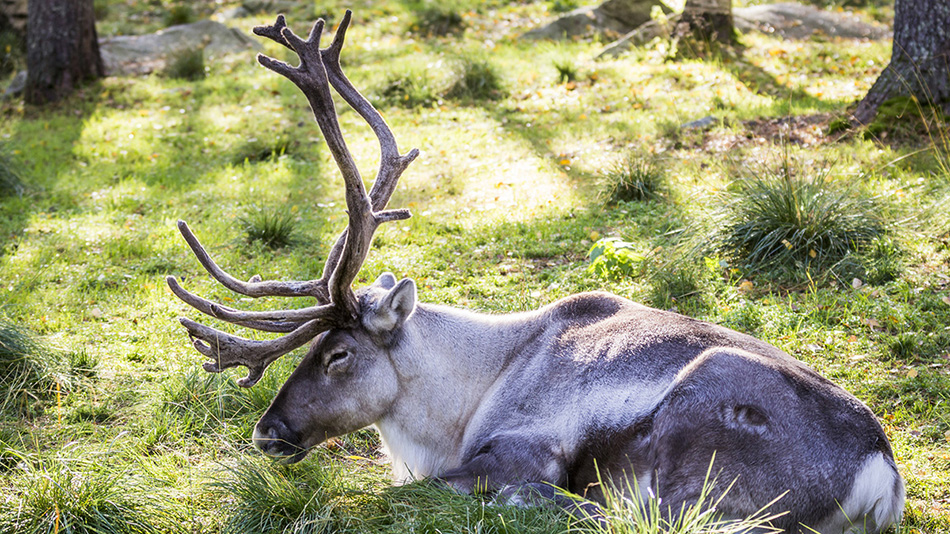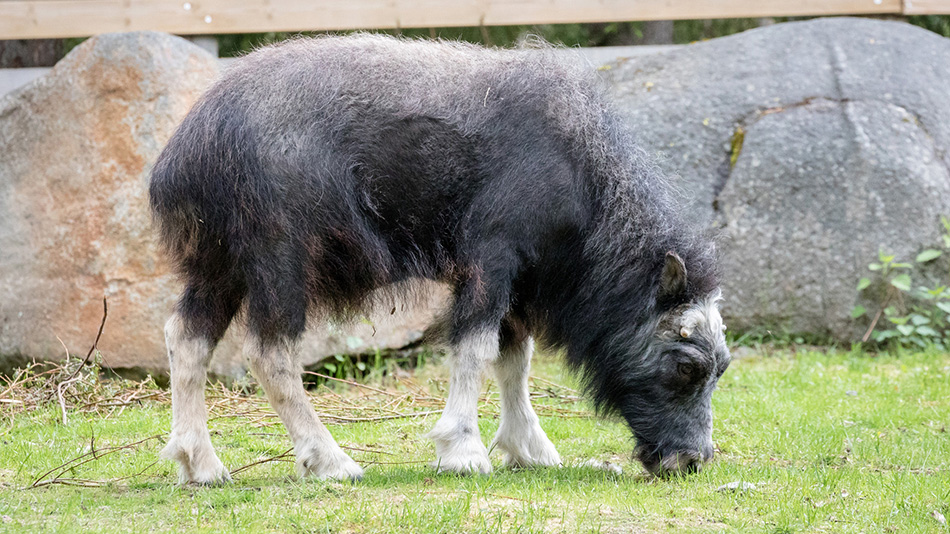 Scattered throughout Ranua Wildlife Park we'd come across playgrounds for children, including the enchanting Fairytale Park. There was also a delightful domestic zoo where captivated kids could get up close with common domesticated animals and pet some of them. Near that there was a car track where kids could practice their driving skills. All in all there seemed to be plenty of other attractions for kids to enjoy, and the families we met on our trek through the park were certainly enjoying the variety of entertainments available.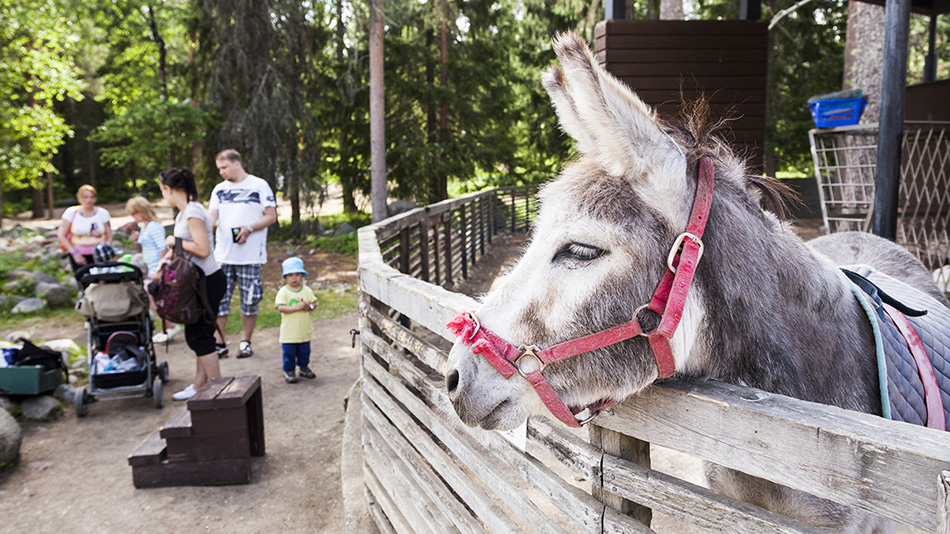 Having strolled for a couple of hours we'd worked up an appetite, so we decided to eat in Café White Swan, but along our trek we'd met families who had brought their own food and were using the two grilling spots available to cook on while enjoying a picnic nearby. Having eaten well, we moved on to the versatile souvenir store to pick up some gifts for friends and family.
At the end of a very successful day we retired to our nearby accommodation in a holiday village called "Gulo Gulo" – the Finnish for wolverine – in a very cozy cottage. The cottages in the Gulo Gulo are built of renewable natural resources or pine trees, and the lovely terraces opened up to the beautiful Arctic forest. For those who prefer the outdoors life, there is also a well appointed camping site just 100m from the wildlife park.
Ranua Wildlife Park is a great destination in winter too. Only a few individuals in the Wildlife Park hibernate. Many arctic animals, as the polar bears, like winter the best of all seasons. The early twilight of the winter, makes the Wildlife Park visit exciting.
Read more about Raunua Wildlife Park's seasons and activities here >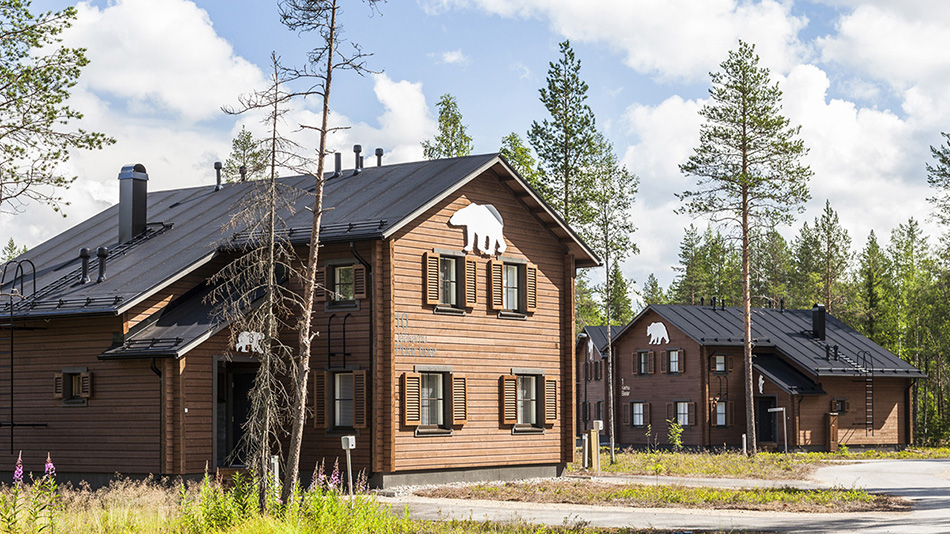 Then it was a time to enjoy the sauna and share experiences that remain in memory for a long time. Thanks to Ranua Wildlife Park, this was an unforgettable experience!
How to get to Ranua
The village of Ranua is located in southern Lapland, approximately one hour from Rovaniemi and two hours from Oulu, Kemi and Kuusamo. The nearest airport and railway station are located in Rovaniemi, and there is a regular bus service between there and Ranua that runs every day.
Guided Excursions in Rovaniemi: