Santa Claus Village & Santa Claus Office
Situated less than 10km from Rovaniemi, the capital of Finnish Lapland, lies a magical place where Christmas never ends! Here, right on the Arctic Circle, you'll find the amazing Santa Claus Village, where visitors from all over the globe come every day to see Santa himself. No matter what time of the year, you can always find Santa in his office, and have the chance to surprise your loved ones with a special greeting to be stamped and delivered from Santa's own Post Office.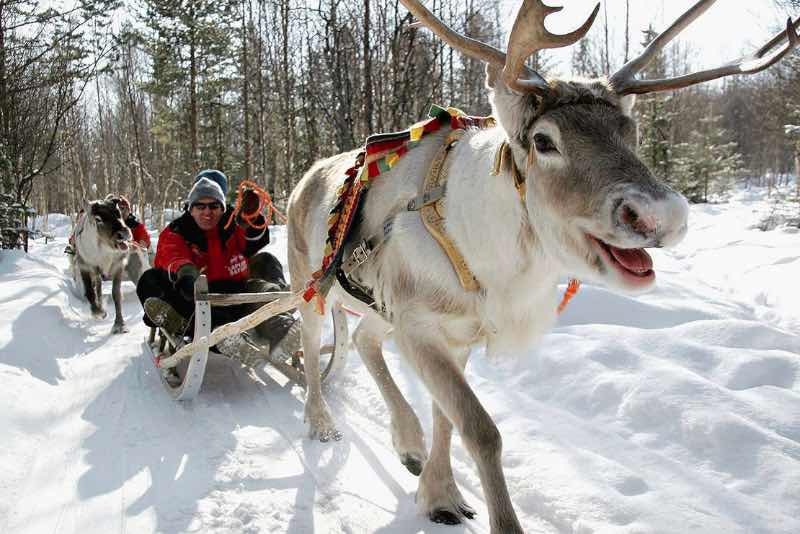 Even getting to Santa Claus Village can be lots of fun, as depending on the season you have a chance to try something a little more exciting than a car or bus. From a central location in Rovaniemi, Lapland Safaris organize guided trips by snowmobile, with children pulled along behind in a safe sled when needed. Or you could follow in the sleigh tracks of the native Sámi people, and go there in the traditional way, on a sleigh pulled by reindeer. Either way, the journey through Lapland nature is sure to captivate and excite.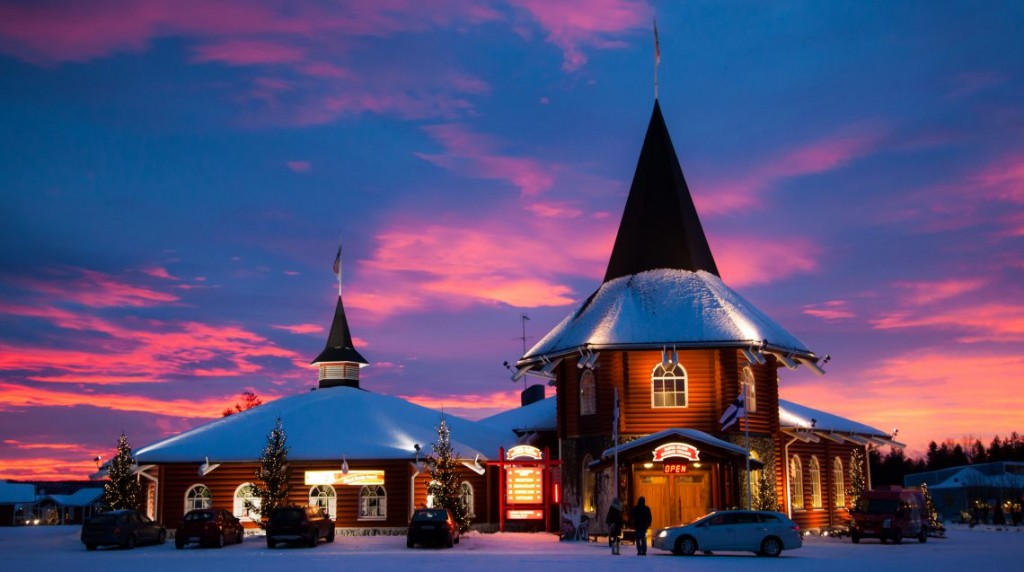 Christmas House & Santa Claus Office
Once you've arrived in Santa Claus Village, you'll find a host of places to go, and things to do. Over at Christmas House, or Joulutalo, there are two fascinating Christmas-themed exhibitions covering 400 m²; one introduces Finnish Christmas traditions and Joulupukki, Lapland's Santa Claus; while the other celebrates the many and varied Christmas traditions from all over the world.
Everyone knows that Santa Claus comes from Finland, but what most people don't know is that Santa is available to meet in person all the year round, in the original Santa Claus Office! A unique and cosy meeting place, where hundreds of thousands of people from all over world come to meet the great man, Santa Claus Office is a place where dreams come true for many. In the Santa Claus Office visitors can enjoy a private chat with Santa and revel in the enchanted atmosphere.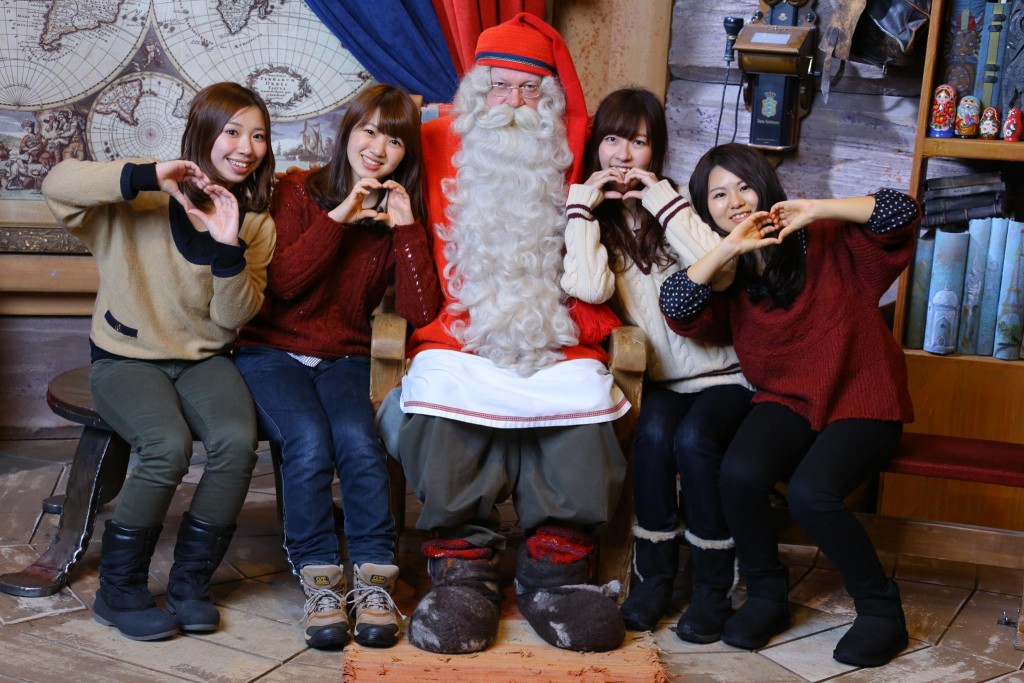 Santa Claus Post Office
Close by, the Santa Claus Post Office welcomes guests into the delightful world of Christmas cards, stamps, and unique gifts. You can sit cosily by the open fireplace and write cards to friends back home. There are cheerful postal elves all about the place, to help post your greetings for you, with all post being stamped with a special Arctic Circle postmark not available anywhere else. Since 1985 (when the Elves began to keep count), Santa has received over 15 million letters from almost 200 different countries, making his Post Office a very busy place indeed.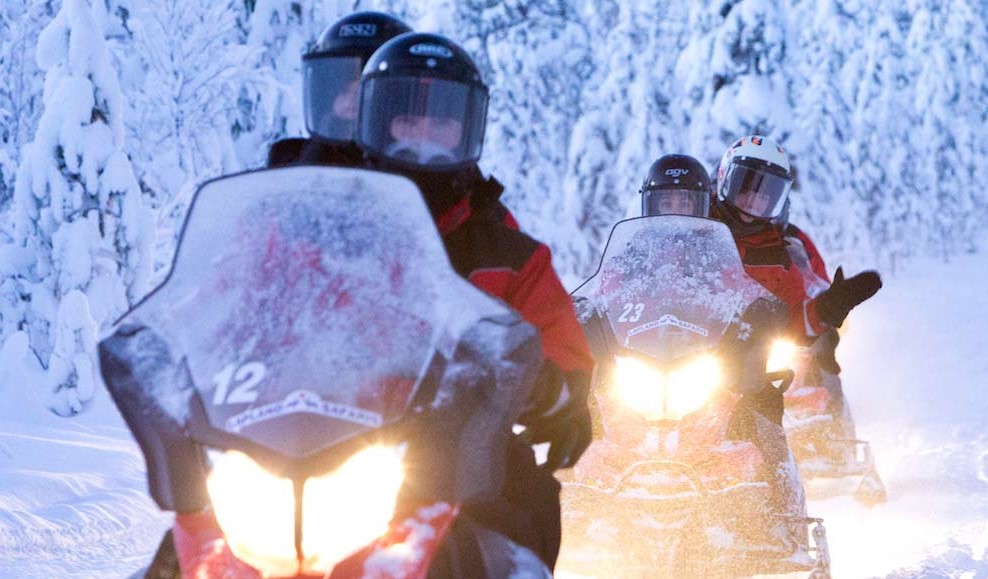 Activities: Huskies – Reindeer – Snowmobiles
There's a lot of choices when in comes to available activities in Santa Claus Village. Visitors can visit a husky park, and in season enjoy a husky sled ride; or visit a reindeer farm to see Santa's most trusted companions, and perhaps take a trip on a reindeer-pulled sleigh through the pristine nature of Lapland. Snowmobile fans can visit Santa's House of Snowmobiles to see a permanent exhibition celebrating five decades of this most essential vehicle for those living in rural Finnish Lapland. Then, having absorbed the history, perhaps take a snowmobile safari – there are lots to choose from! Or would you rather pan for gold?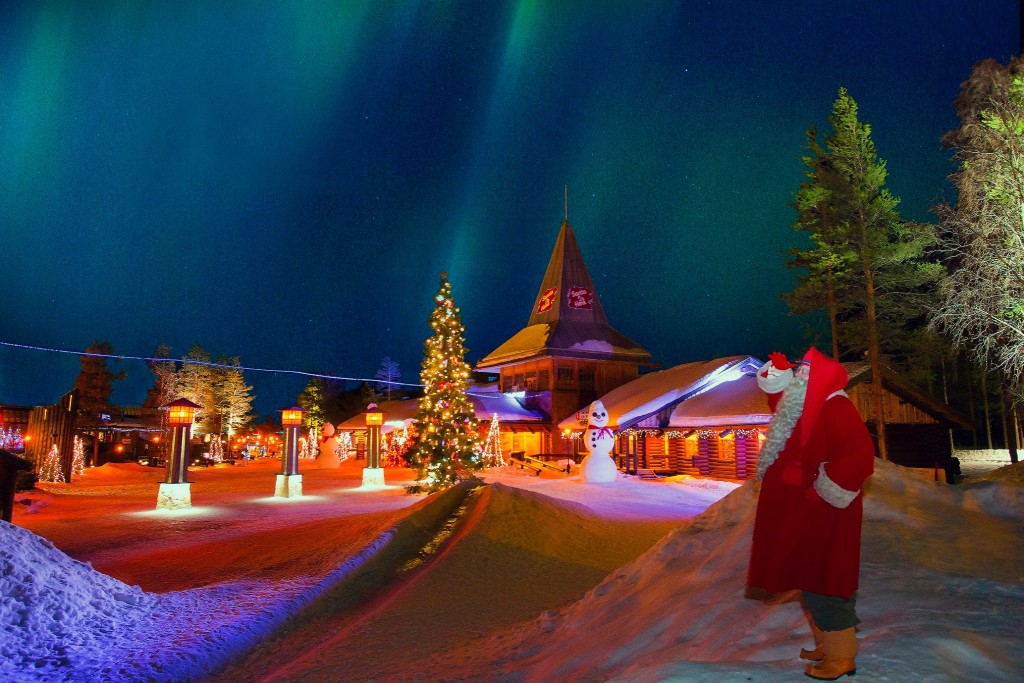 Dining out in Santa Claus Village
There is a selection of 8 cafés and restaurants for visitors to choose from in Santa Claus Village. Santamus offers gourmet dining, with additional services such as live music, sauna, jacuzzi, peat baths, and even the chance to pan for gold. Kotahovi is a Lapland styled restaurant serving traditional Lappish fare as well as more modern cuisine, in a very cosy atmosphere. Finally, there is also an amazing Ice Bar & Restaurant to experience in nearby Snowman World.

Shopping in Santa Claus Village
There are no less than 15 different stores in Santa Claus Village, all of which are open every day. Between them there is a vast range of products available, including local handicrafts from artisans with decades of experience honing their crafts. There is a wide range of affordable gifts and souvenirs, as well as an excellent selection of wares by top Finnish designers of international renown.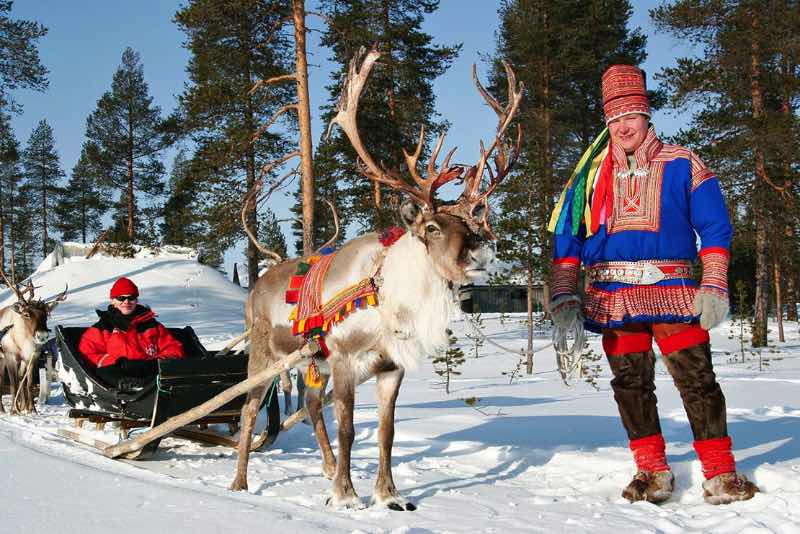 Save