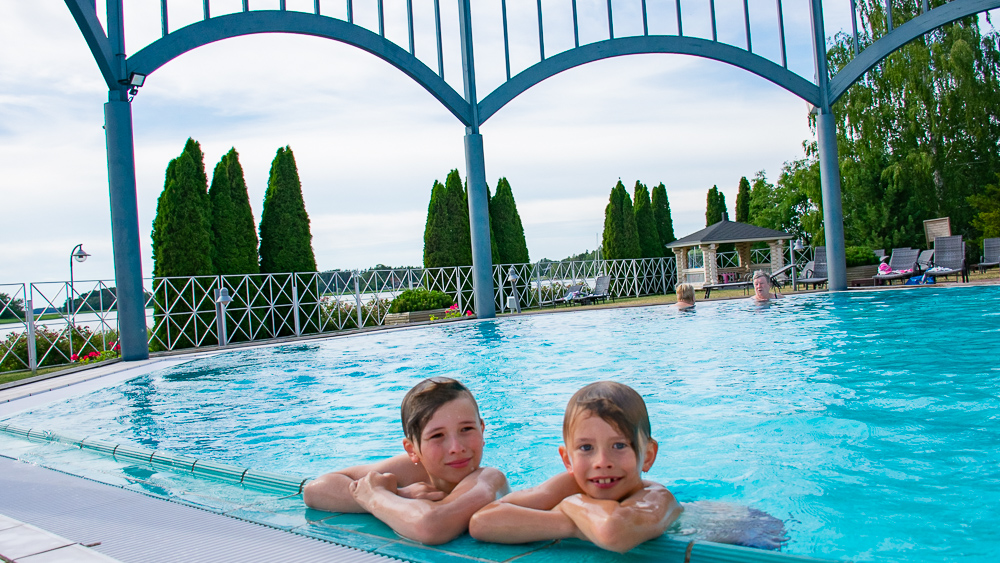 The journey from Moominworld to Naantali Spa is a short one, around 10 minutes walk or so, as it is situated on the same stretch of coast just a little further north. One of Finland's best loved, and most famous, Naantali Spa attracted us as a family as the kids love the water, and there are plenty of pools here. At first glance it might appear to appeal more to single adults and couples, but it is in essence a family resort at heart. Which isn't to say that it doesn't have plenty for the grown-ups too, it certainly does.
Situated right at the edge of the sea, with incredible views out over the surrounding archipelago, Naantali Spa is a fancy hotel that just happens to be perfect for families with kids. As you'd expect from the name, the hotel is famed for its spa treatments, but its sauna and pool complex are equally important to the experience of staying here. The hotel also has five very different dining options to choose from, including a Thai restaurant, and almost as many different bars and cafés. In addition to the many pools, kids will be delighted to discover an enormous activity-alley styled recreation area that will keep them entertained for hours on end.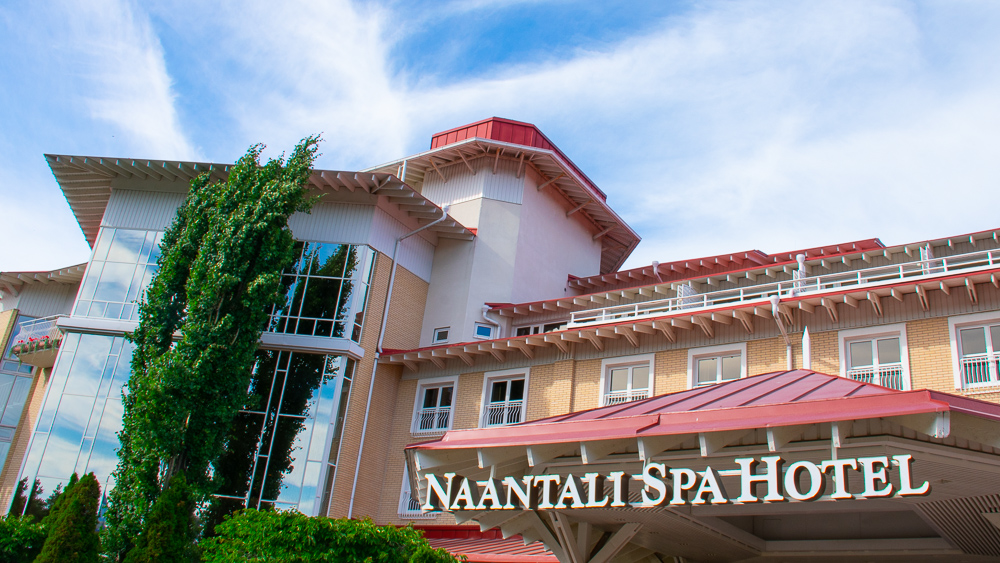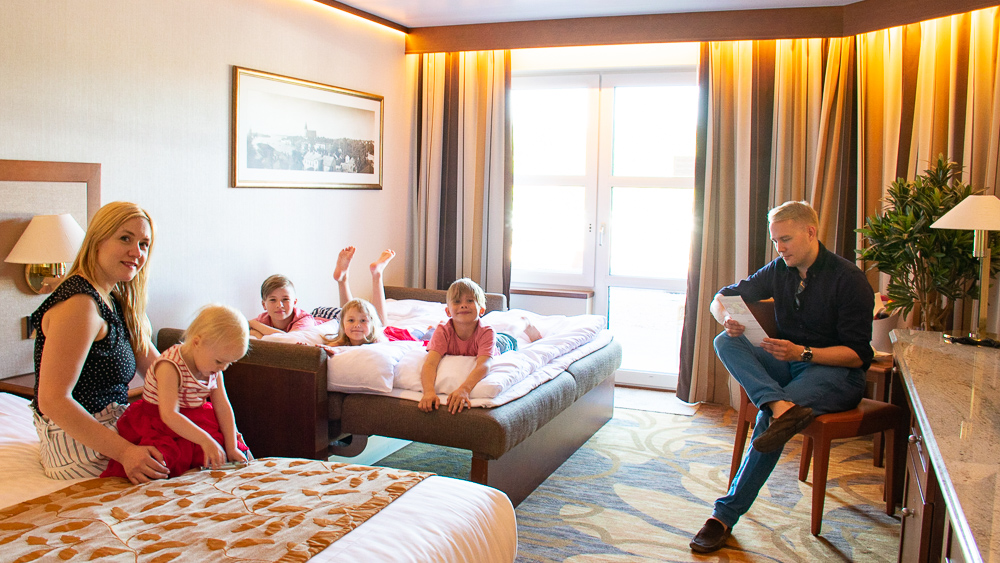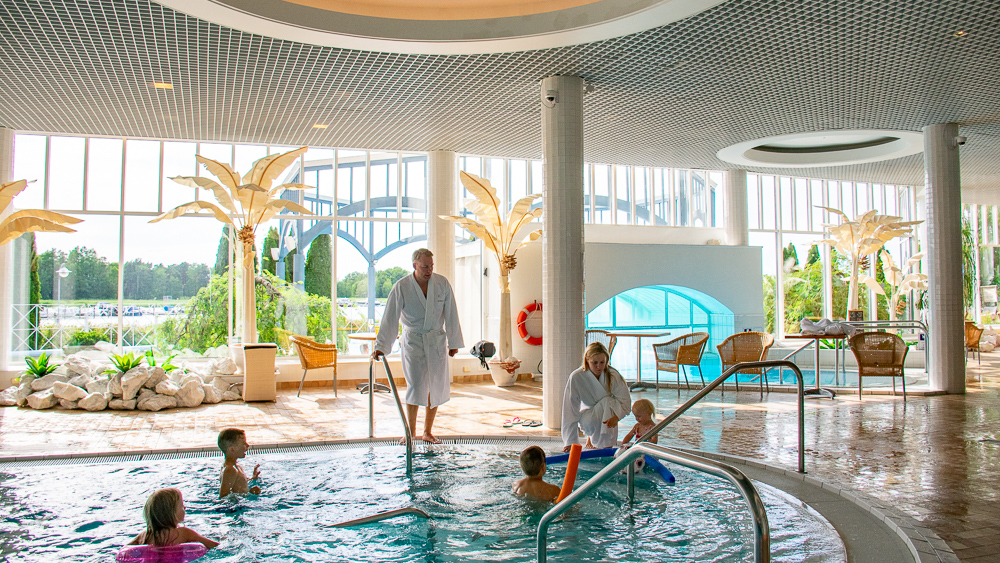 Swimming, Splashing, and Evening Sun
Having unpacked and enjoyed the complementary snacks that were waiting for us in our rooms, we hustled down to the pool area – the kids were hot and sticky after their exertions in MoominWorld and couldn't wait to hit the water.
At the heart of Naantali Spa is the sauna and pool paradise, which has several pools, each offering a different bathing experience. These include a warm, traditional whirlpool bath, a Roman bath, a recreational pool with massaging water jets, and an outdoor pool that is always heated to +30°C. There are four Finnish saunas and a steamy, aromatic Turkish sauna for guests to enjoy. The pool area was far bigger than we expected, and at the large, heated outdoor pool people relaxed in the sun on deck chairs. While the kids played in the pool, under supervision, we sat by the windows in the adjacent café-bar and enjoyed a refreshing drink while watching them play.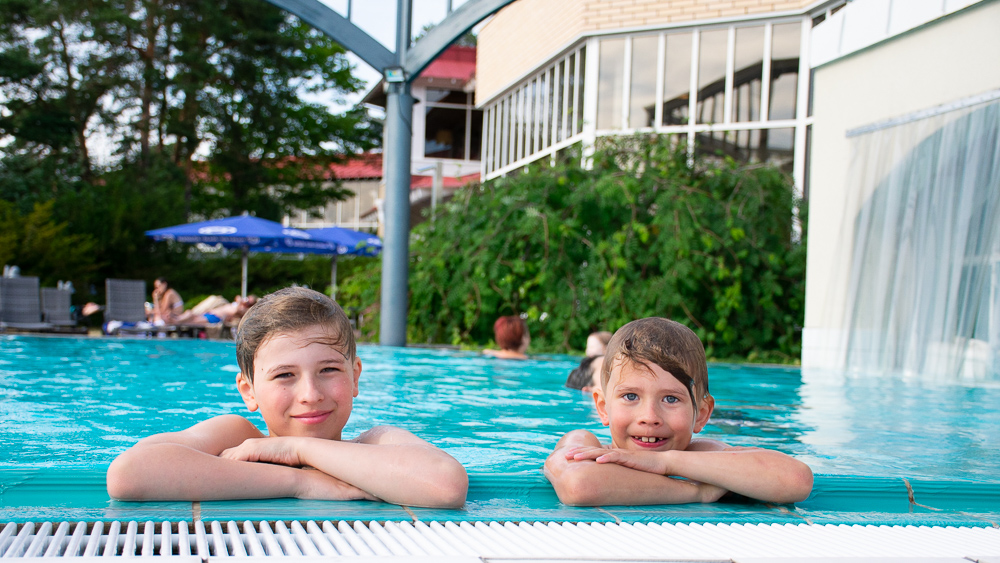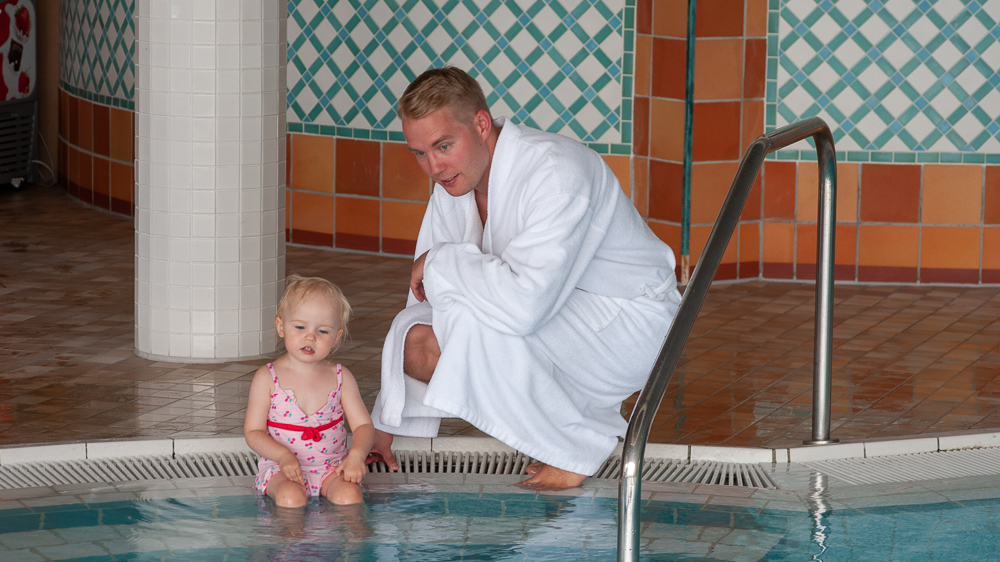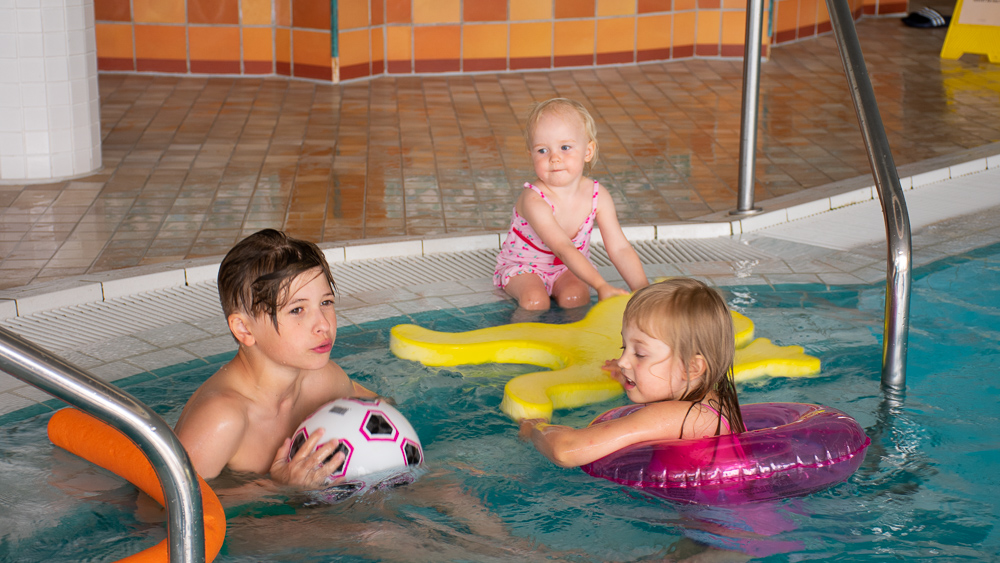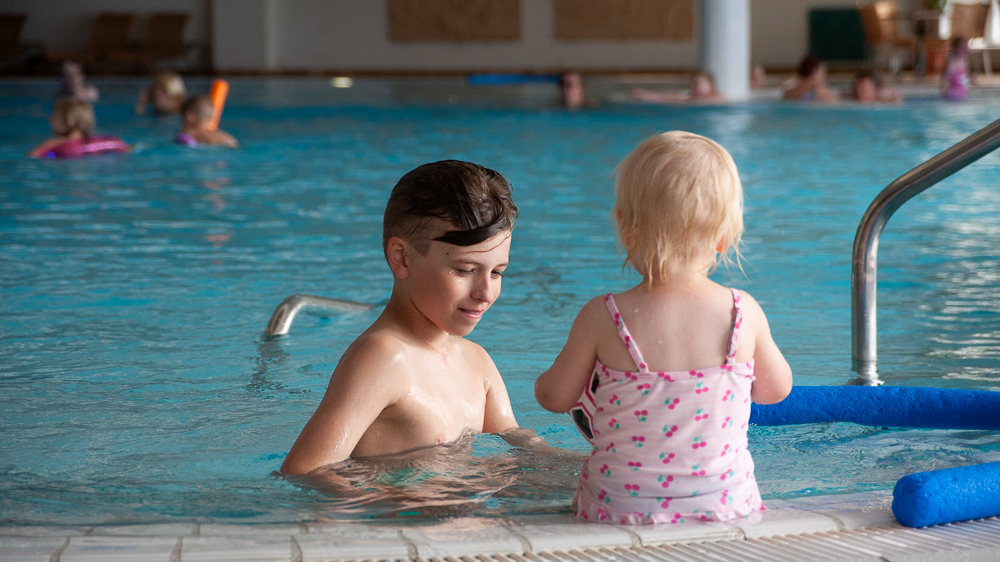 Pampering Spa Treatments
I left the kids with Papa while I headed to the spa section, which offers a wide range of treatments in the Bellezza Beauty Centre, including facial treatments, clay and peat treatments, aromatherapy, and classic massage therapies. I had booked a moisturising facial, so the beautician guided me to my chair, and began the process. After a day of chasing kids, it was perfectly relaxing, and when it was over not only did I feel totally relaxed, but my skin felt soft and renewed, and as I went back to the luxurious waiting room I was offered a glass of refreshing prosecco. I thoroughly recommend the experience.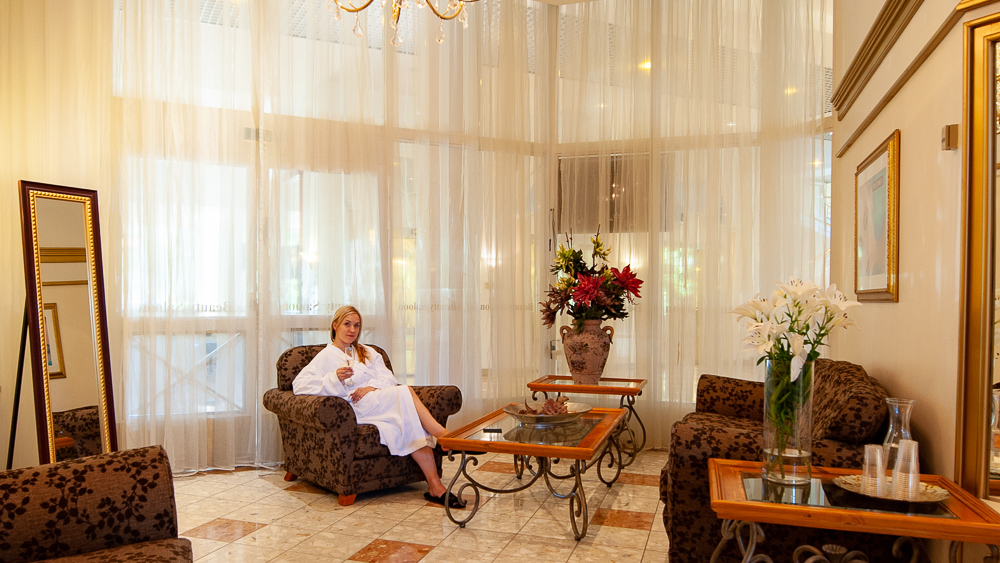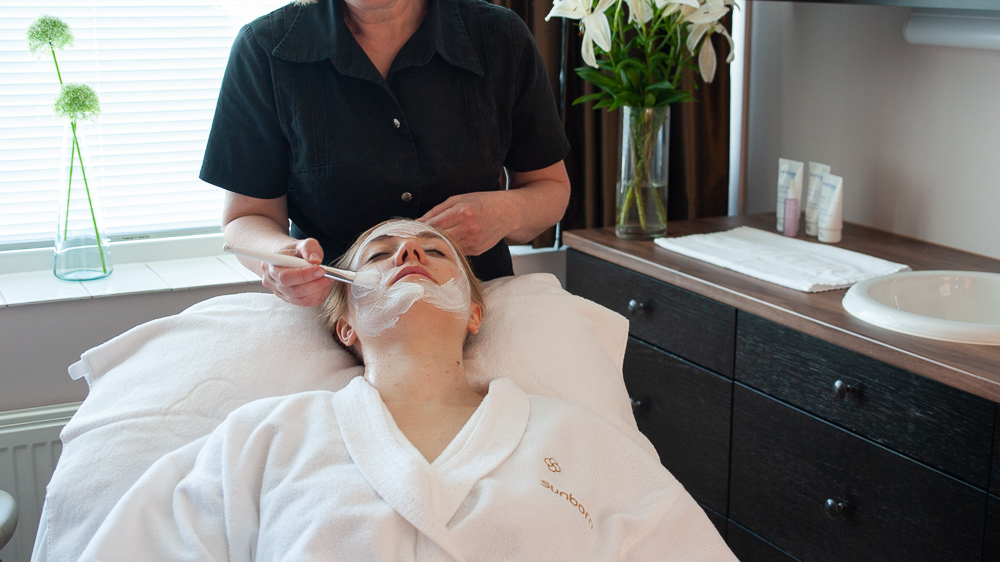 Let Us Play!
After I was finished I checked my phone and was told that Papa had taken the kids to the downstairs play area. And what an area it was! As big as an indoor football pitch, maybe bigger, it was huge! There were so many parts to it that I've forgotten most of them, but I do remember ping-pong tables, a soft ball ring, numerous slides of varying complexity, climbing structures, trampolines, and a building area with massive Lego bricks. The kids were having a ball; building, climbing, sliding, and their laughter was music to our ears. I was challenged to ping pong by our eldest boy, and lost in a game that wasn't even close!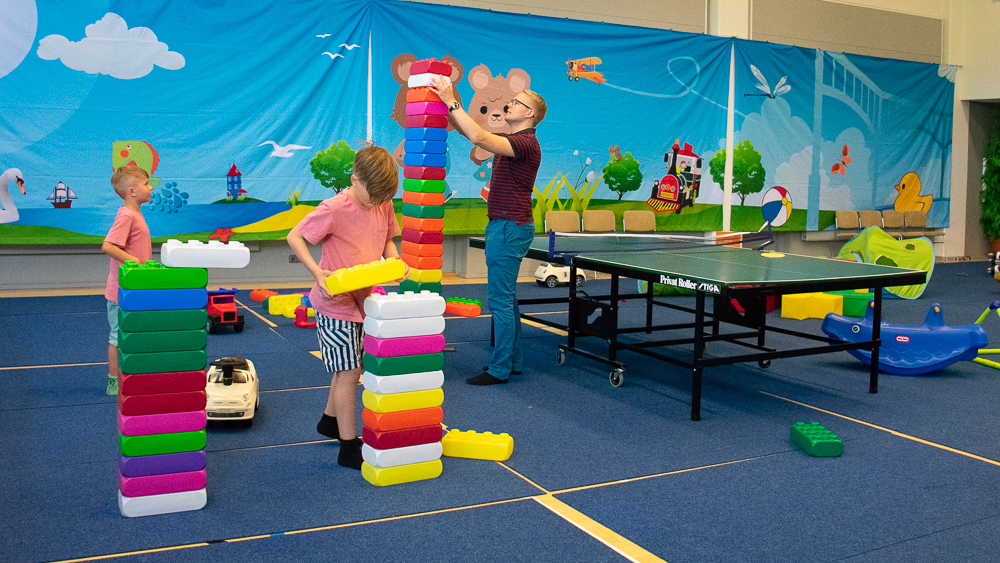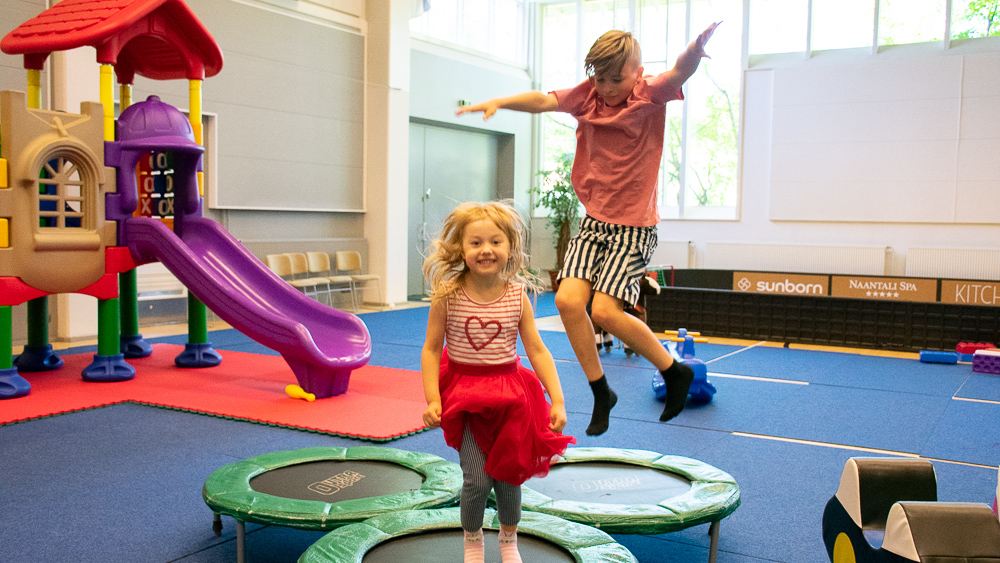 Dinner at Le Soleil
By now it was getting well into the evening, and we were all very hungry, so we went upstairs and found that the Le Soleil restaurant had a fine summer buffet on offer. Their extensive buffet had an excellent cold food appetizer section, and a range of hot items that ranged from meat to vegetarian. The selection ensured that everyone returned to the table with a plate full of favourites, and everyone was more than happy. We had a table by the window, and the views were, still, magnificent.
Having eaten our fill, with some returning to the buffet for seconds, we returned to our rooms. It had been a long day, and it had been a very active day, so getting the kids to bed was strangely easy. I didn't even have to tell them about the early start we'd have the following morning, when we would drive back to Turku to catch the cruise ship to Åland Islands. In the morning we arose early, in time to have a quick breakfast, before driving for 15 minutes to get to the Silja Line terminal in Turku.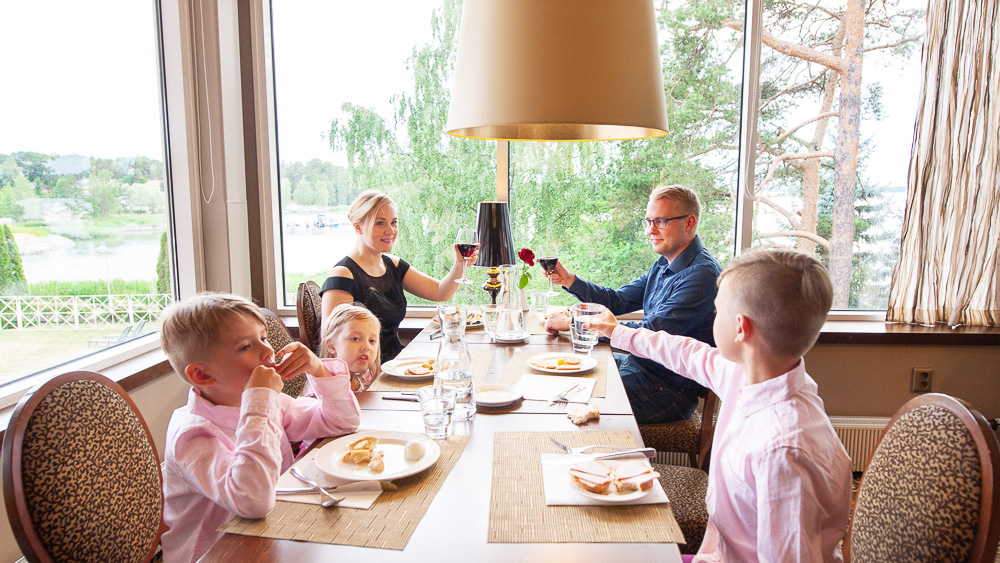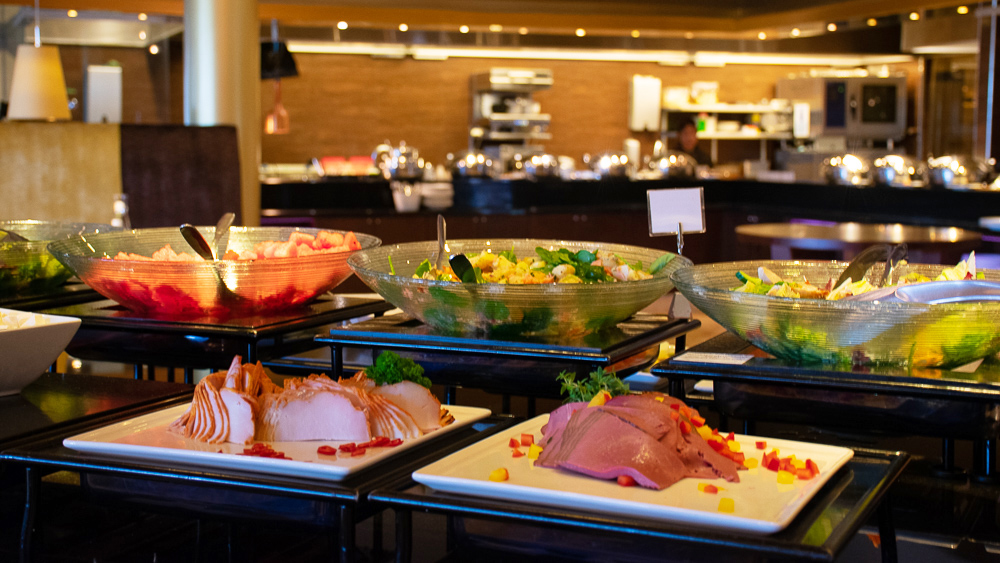 Final Thoughts on Naantali Spa
Sometimes it can be difficult to find a hotel that suits the whole family, but Naantali Spa has it all. If you're travelling with kids, then the play area here is simply excellent, and that combined with the numerous pools ensures the little ones will have a ball. For the adults, the same pool area and all its saunas combined with the great selection of restaurants and bars will keep everyone satisfied. The spa itself is top class, and if Papa doesn't fancy a facial he can certainly enjoy a professional massage! The staff are as friendly as you'd expect from a small B&B, but in a much larger complex. The location, the views over the archipelago, are absolutely perfect, and the whole experience is highly recommended.
Other destinations we visited: