Situated between lakes Näsijärvi and Pyhäjärvi at the western edge of Finnish Lakeland, Tampere is regularly rated the most desirable place to live in Finland. A vibrant, modern city surrounded by lakes and forest, Tampere is a hidden gem ideal for city breaks.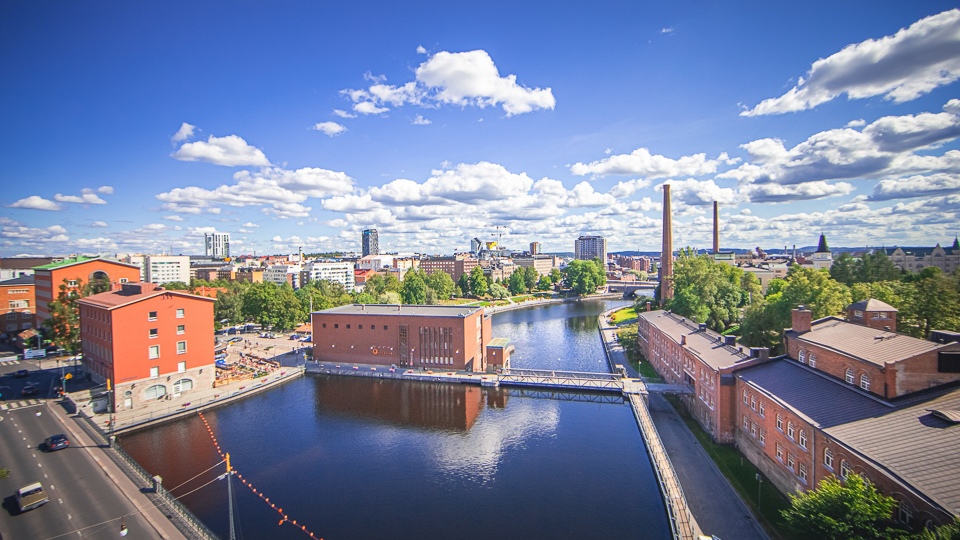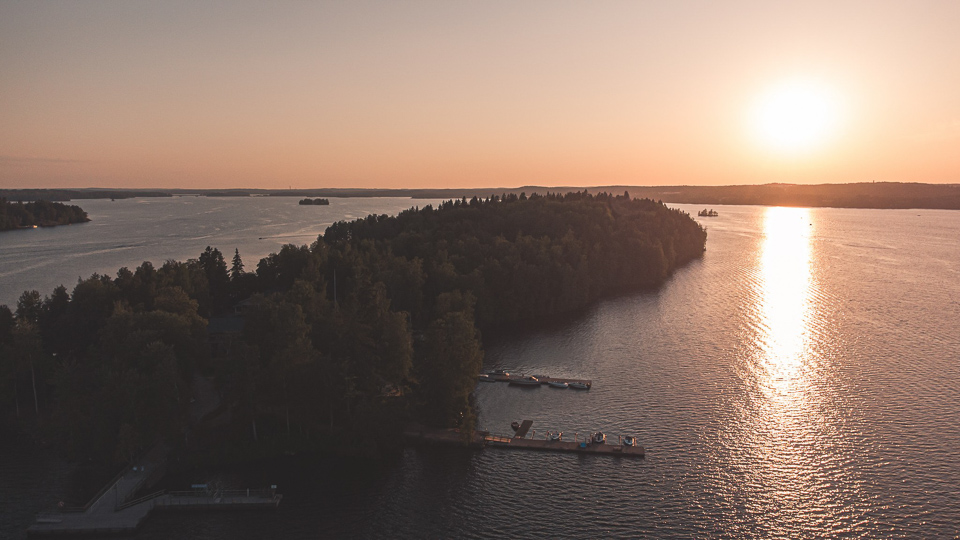 Nature and Cultural Attractions in Tampere
The region is an urban cultural destination combining the heartbeat of the city with the peace and tranquillity of easily accessible nature. For cyclists, there are five cycling routes of varying lengths in the Tampere Region, taking you through magnificent countryside, past villages and towns, into national parks, and always near lakes. From the city, visitors can reach, for example, the Halimasjärvi and Villilänsaari nature reserves, the Härmälä, Hakavuori, Hervantajärvi and Suolijärvi Nature Trails, or explore the delightful Hatanpää Arboretum and Rose Garden.
In Tampere, there is always something happening. Home to almost 20 museums and the most theatres in Finland, Tampere complements its regular cultural attractions with a packed calendar of events, including celebrations of Sauna Culture, a festival of African culture and arts, the Tampere Flamenco Festival, numerous rock and pop festivals. The recently opened Nokia Arena is Tampere's biggest venue, and hosts a variety of big events. Tampere has its own Philharmonic Orchestra, based in Tampere-talo, also home to the only Moomin Museum in the world.
In summer, the Central Square area in front of Tampere City Hall turns into the city's largest summer terrace, with numerous restaurants providing delicious food and refreshing drinks, surrounded by beautiful Art Nouveau buildings, not far from the Tammerkoski rapids. Vapriikki's museum restaurant Valssi also has a summer terrace, built over the flowing Tammerkoski rapids with lovely views of the surrounding redbrick scenery. There are plenty of restaurants to choose from, Tampella and Sauna Restaurant Kuuma to name just two.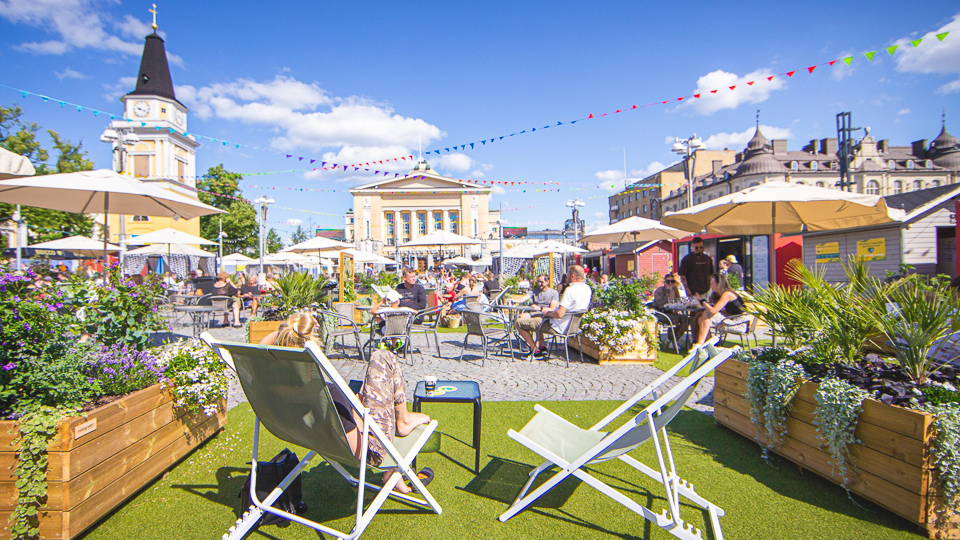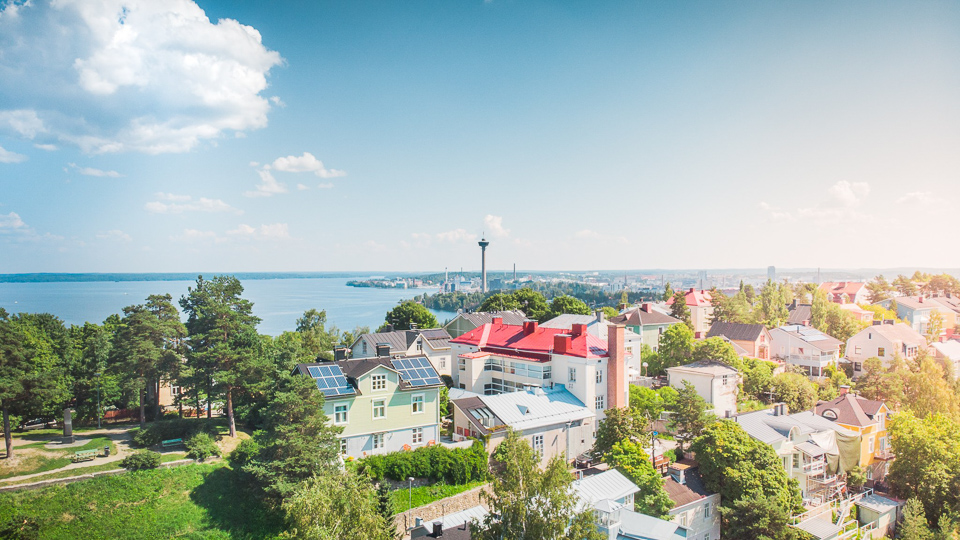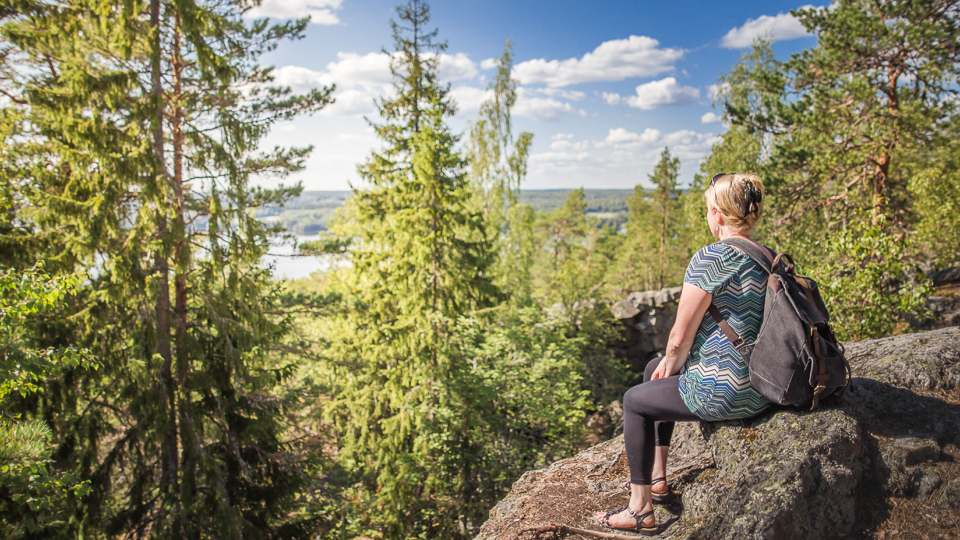 Sara Hildén Art Museum
Situated on the shores of Lake Näsijärvi in scenic park land, next to the Särkänniemi Amusement Park, the Sara Hildén Art Museum opened in 1979 at the same time as the sculpture park that surrounds it. The museum focuses on international modernism and contemporary art, with a collection comprising over 5,000 works and ranked among Finland's most extensive and prestigious collections of modern and contemporary art. A visit to Sara Hildén Art Museum can be enhanced with a stroll through its impressive sculpture park, followed by refreshments at Café Sara, where scenic views over Lake Näsijärvi can be enjoyed.
The foreign artworks in the Sara Hildén Foundation reflect the international trends of their respective periods. Highlights in the collection include works by early modern masters such as sculptors Alberto Giacometti and Henry Moore, painters Francis Bacon, Victor Brauner, Paul Klee, Joan Miró, Georges Rouault, Graham Sutherland, Yves Tanguy, Pierre Bonnard, Juan Gris, Fernand Léger, and Pablo Picasso. There is also a wide-ranging sample of modern and contemporary art by Finland's most renowned artists.
Visitors can complement their visit with a cup of coffee or tea and a home-made sweet or savoury pastry in the museum's Café Sara? The top-quality coffee and tea come from a small local roastery. You can admire the unique landscape surrounding Lake Näsijärvi through the windows or from the outdoor terrace.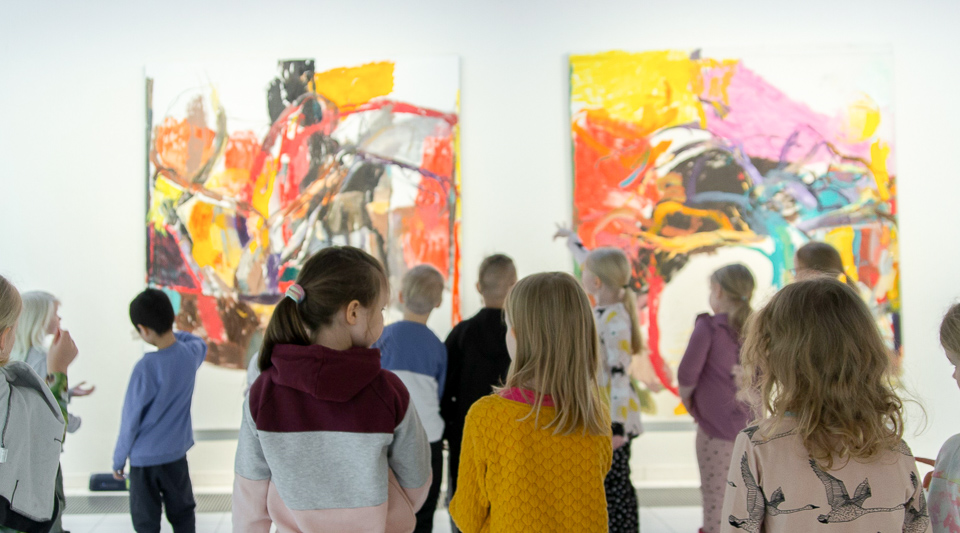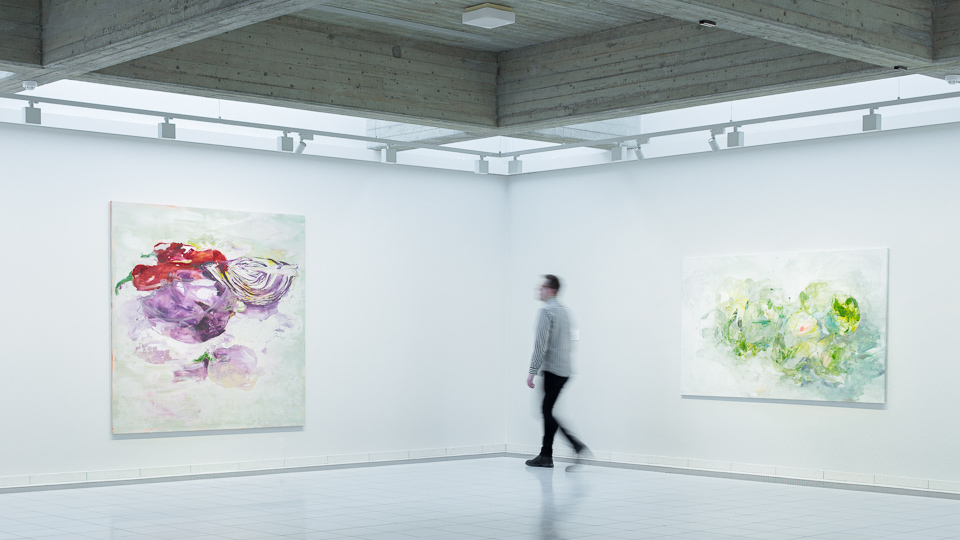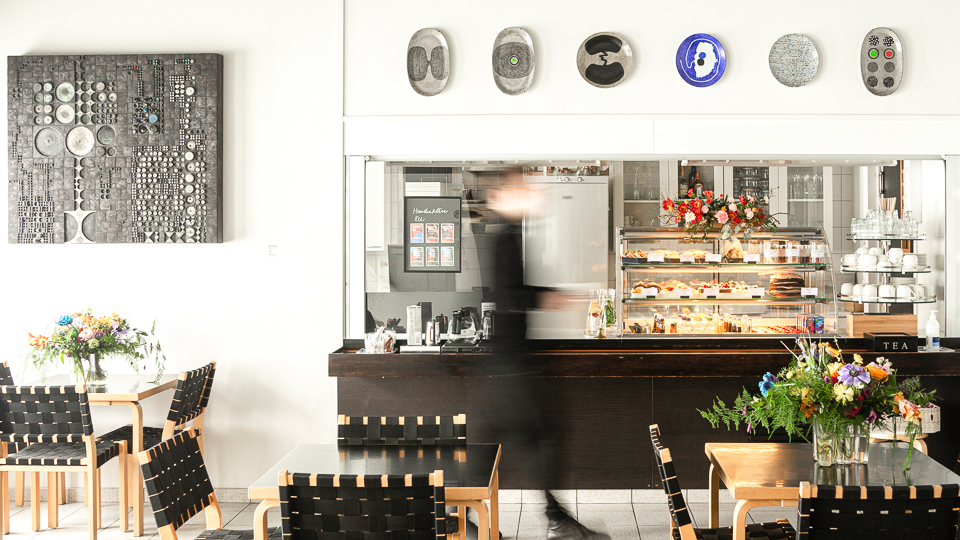 Vapriikki – Versatile Museum Centre
Located by the Tammerkoski rapids in Tampere, the Vapriikki museum centre offers plenty to see and do for the whole family. The largest in Tampere, with four floors of exhibition space, Vapriikki hosts around a dozen exhibitions a year, with varied themes, including history, natural sciences, and technology. A truly versatile museum centre, Vapriikki is also home to the Natural History Museum of Tampere, Rupriikki Media Museum, the Finnish Hockey Hall of Fame, the Finnish Museum of Games, the Mineral Museum, and Postal Museum. A single ticket to Vapriikki gives visitors entry to over 10 exhibitions, and the variety of those exhibitions ensures there's something for all the family.
Of particular interest for families this summer, the 'Monkeys! A Primate Story' exhibition features interactives throughout to bring the displays to life, allowing visitors to discover more about our closest cousins. Over 60 specially commissioned new taxidermy specimens of monkeys, apes, and more feature in the most comprehensive exhibition on primates ever, showing how they behave in the wild. The nearby Finnish Museum of Games is focused on experiences, allowing visitors to try the games first hand. Of the more than 100 games on display, 60 can be played. There is an arcade of old-school coin-operated games, or you can visit a Commodore 64 enthusiast's room and play Nintendo games from the early '90s. The permanent exhibition at the Tampere Museum of Natural History is also fascinating, chronicling in detail the history of life and biological diversity in the Tampere region. A new section focuses on many new natural phenomena and takes an exploratory approach that is engaging for all the senses.
Visitors are well served by the museum restaurant and café Valssi, which serves snacks and lunch. The summer terrace provides a magnificent view of the industrial red brick scenery along the flowing waters of the Tammerkoski rapids. As visitors enter Vapriikki's spacious entrance lobby they'll find the museum shop, providing an extensive selection of high quality gifts, jewellery, ornaments and utility articles, books, postcards and sweets.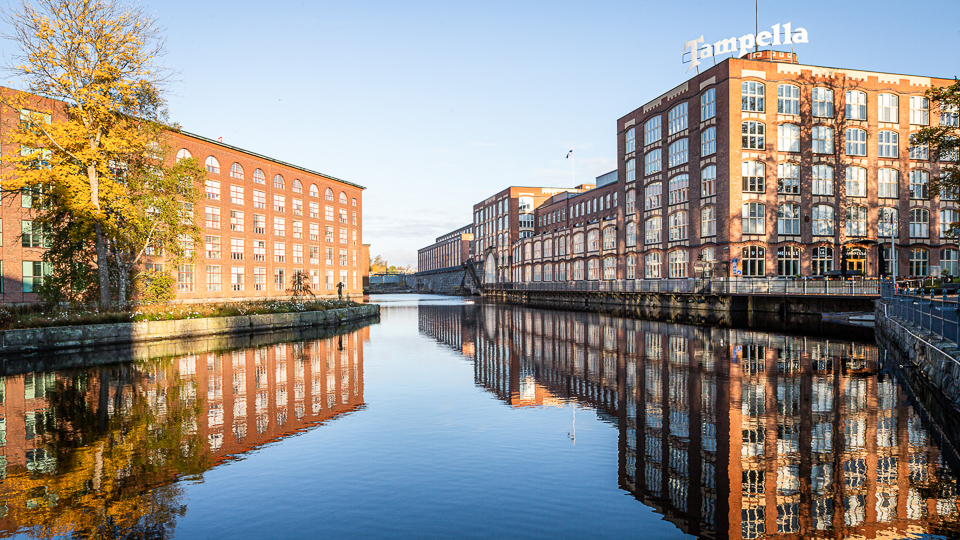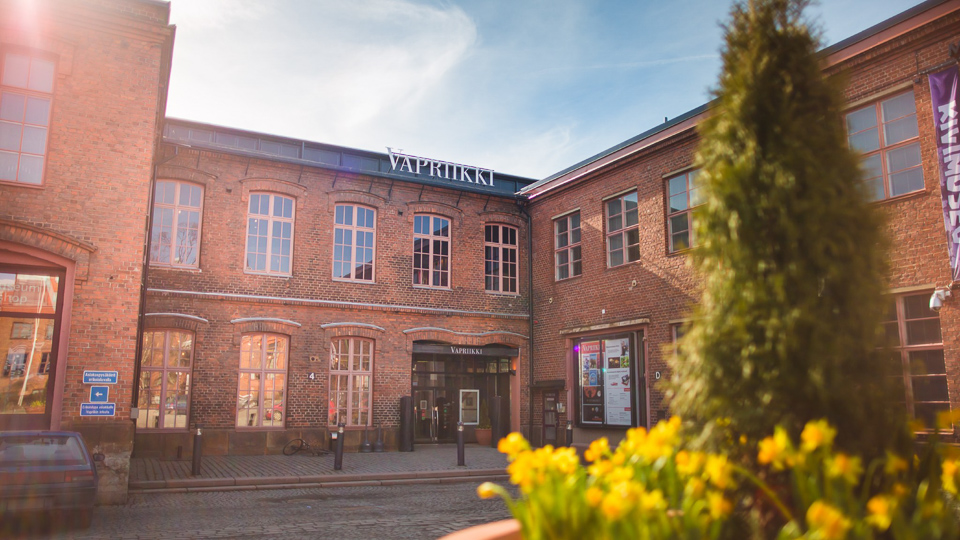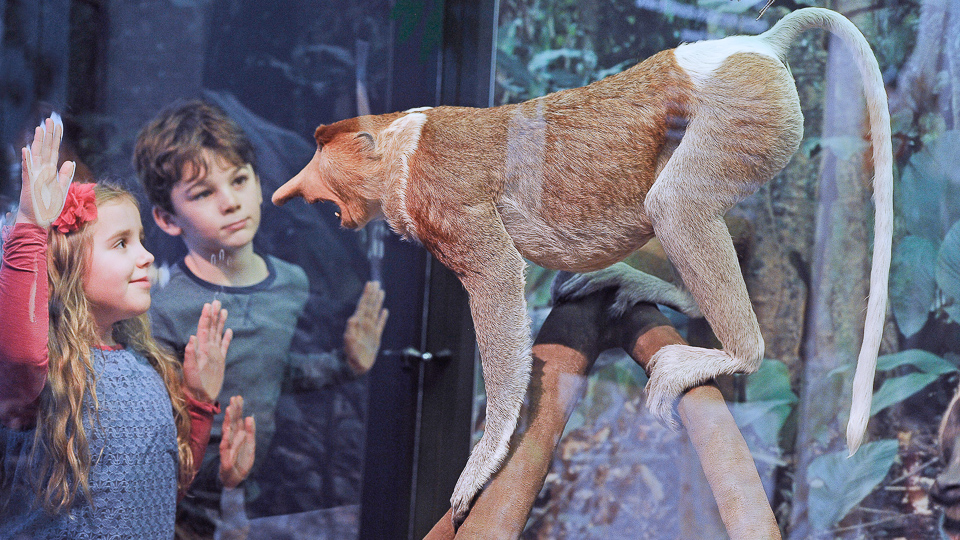 Serlachius Museums in Art Town Mänttä
Located a little over an hour from Tampere, the modest town of Mänttä is home to the twin museums of Serlachius Gösta and Serlachius Gustaf, two cultural attractions worthy of any major city. With both idyllically located by lakes, and connected by a lakeside walking trail, visitors can combine their experience of national art treasures and fascinating architecture with a relaxing stroll while enjoying the beauty of Finnish nature. There are a range of guided packages available too, for example visitors can enjoy a guided walking tour through the beautiful lakeside landscape. Having worked up an appetite, indulge yourself with the offerings of Restaurant Gösta's 'natural cuisine' as delivered by Chef Henry Tikkanen, with forest flavours to the fore in every dish.
The Serlachius museum is home to one of the largest, and most important, private art collections in the Nordics, which is exhibited in the Joenniemi manor house and in the internationally awarded Gösta Pavillion. In addition to the collection exhibitions, as well as the historical exhibitions in Serlachius Museum Gustaf, there are a number of temporary exhibitions of contemporary art to enjoy throughout the year. View currect exhibitions here >>
A new architectonic perspective into the concept of Finnish sauna, Art Sauna has been opened on the shore by Serlachius Museum Gösta. Visitors can enjoy the steam by booking a visit, as well as on open public days. Groups may book an evening in the sauna with catering services, and the public sauna for all sauna enthusiasts will be open on Mondays in summertime.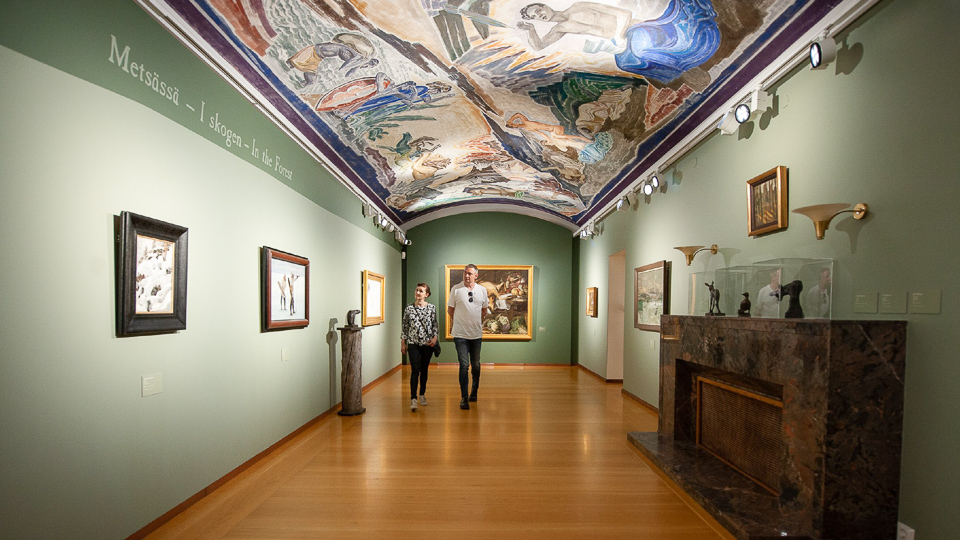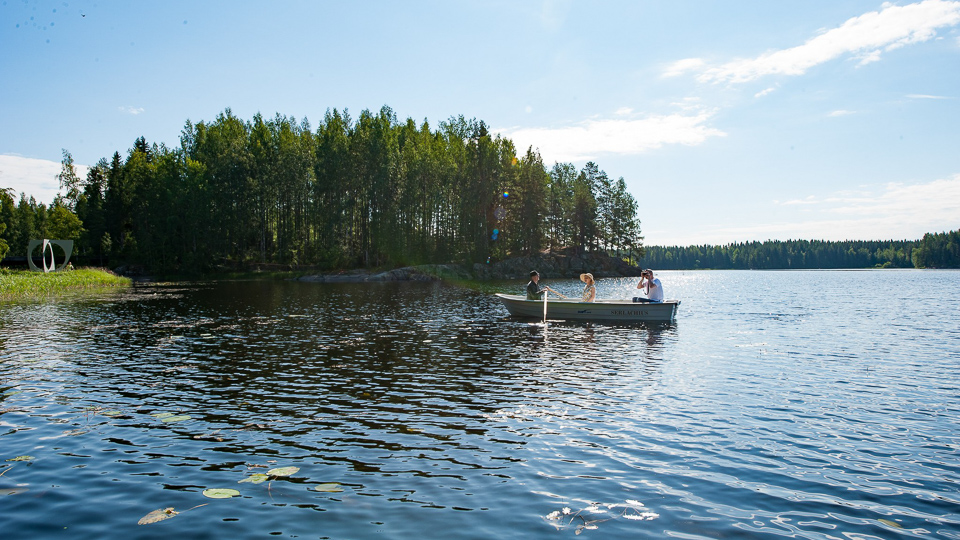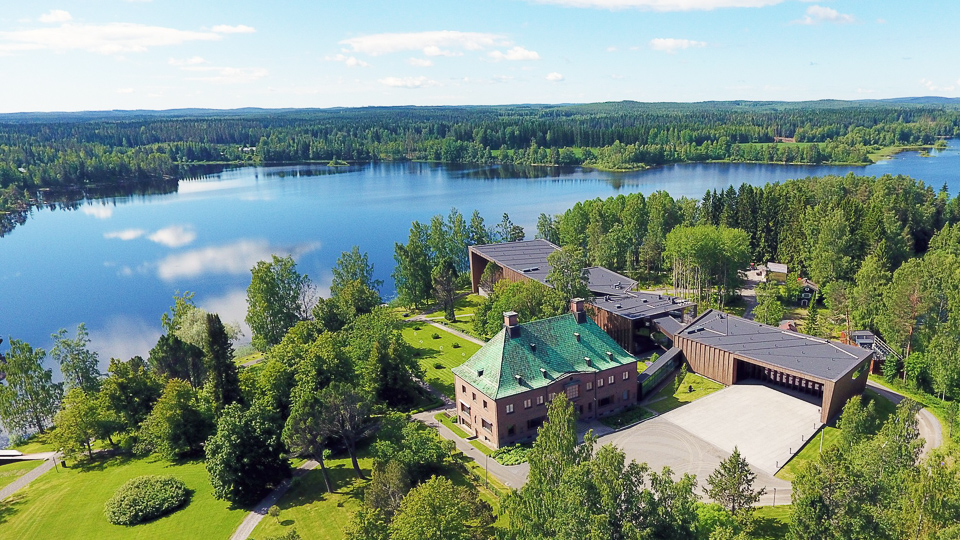 Getting to Tampere
Tampere is easily reached by plane, train, or bus, with excellent domestic and international travel connections. Air Baltic operates direct flights from Frankfurt, Amsterdam, Copenhagen, Munich, and Oslo , and from Málaga and Rhodes twice a week, with several flights a week to Riga. Starting from June 2022 airBaltic will also fly direct flights between Tampere and Amsterdam. Ryanair also operates flights from London Stansted to Tampere.