A popular year-round family holiday destination, and awarded SOA Travel's Scandinavian Outdoor Award for Travel Destination in 2020, Ylläs lies 150 kilometres above the Arctic circle in Finnish Lapland. Ylläs is well connected, with bot Kittilä Airport and Kolari rail station just 35 kilometres away. There are two authentic Lappish villages in Ylläs, the village of Ylläsjärvi to the south, and Äkäslompolo in the north, also known as the Village of Seven Fells, named for the seven fells that dominate the region's landscape. Ylläs has long attracted visitors keen to experience its unique fell nature and landscapes, and to explore the beauty of Finland's most visited national park, nearby Pallas-Yllästunturi, renowned for having the world's cleanest air. Visitors to Ylläs will find there is plenty to do no matter what season – and in Finnish Lapland there are eight seasons!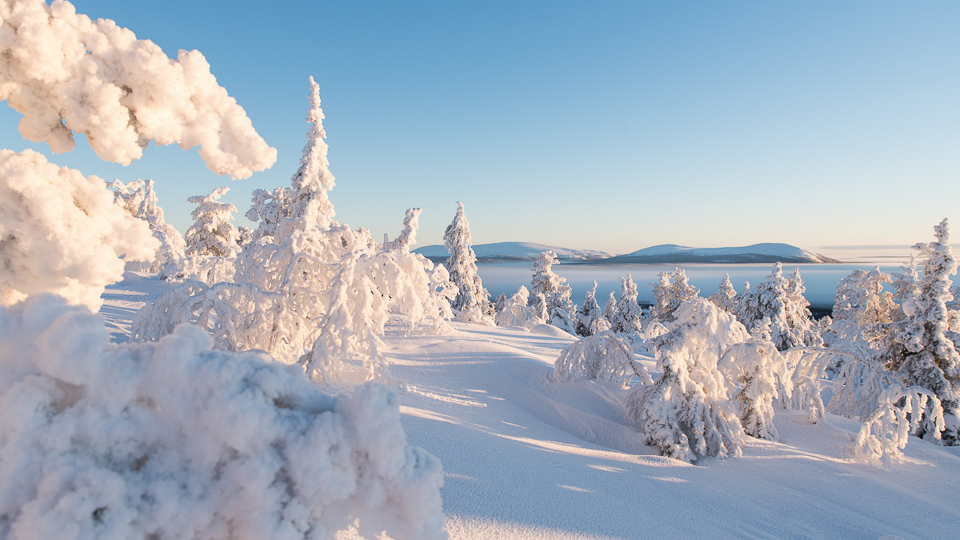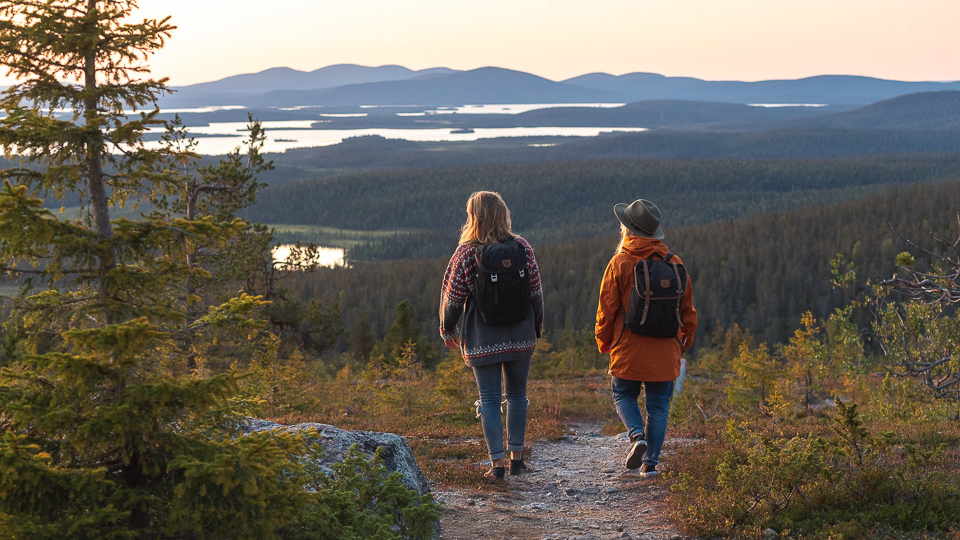 Ylläs Ski Resort
During the long Lapland winter and spring the key attraction in the region is Ylläs Ski Resort, by far the biggest in Finland, with no other Finnish resort offering slopes that are as long or that differ so much in altitude. Unique is its location between two authentic Lappish villages with a total of 63 different slopes accessed by 28 lifts. A unique attraction is the incredible Sauna Gondola, the only one of its kind in the country, which fits up to four people with one sauna tour lasting 20 minutes. In addition to the variety of slopes, there are 330 kilometres of well-maintained cross-country ski trails through fell nature offering spectacular views, many easy to reach for beginners. With so many routes a new one can be chosen every day, with many taking visitors to Pallas-Yllästunturi National Park, a region of pristine nature. There are some 20 cozy skiing and wilderness cafés along the Ylläs Ski Trails offering hot drinks and a light lunch.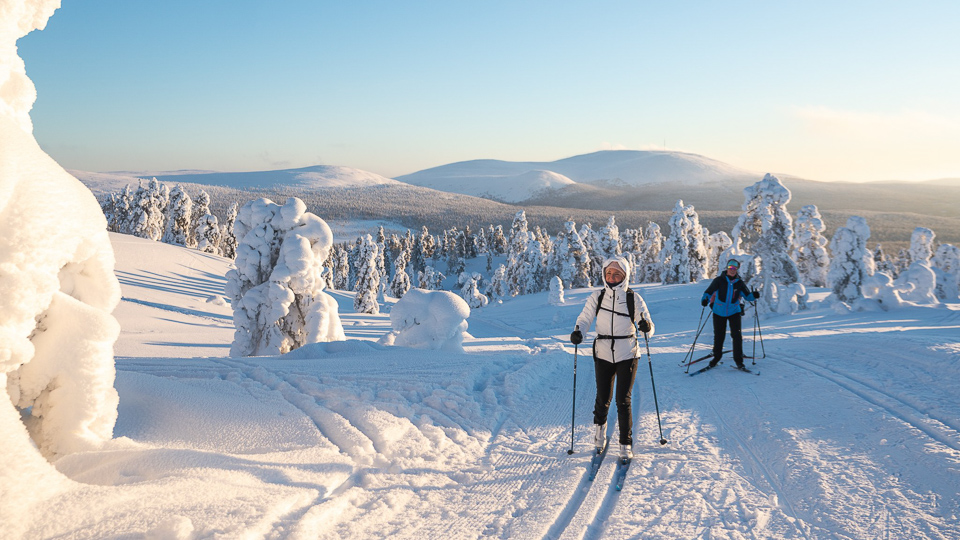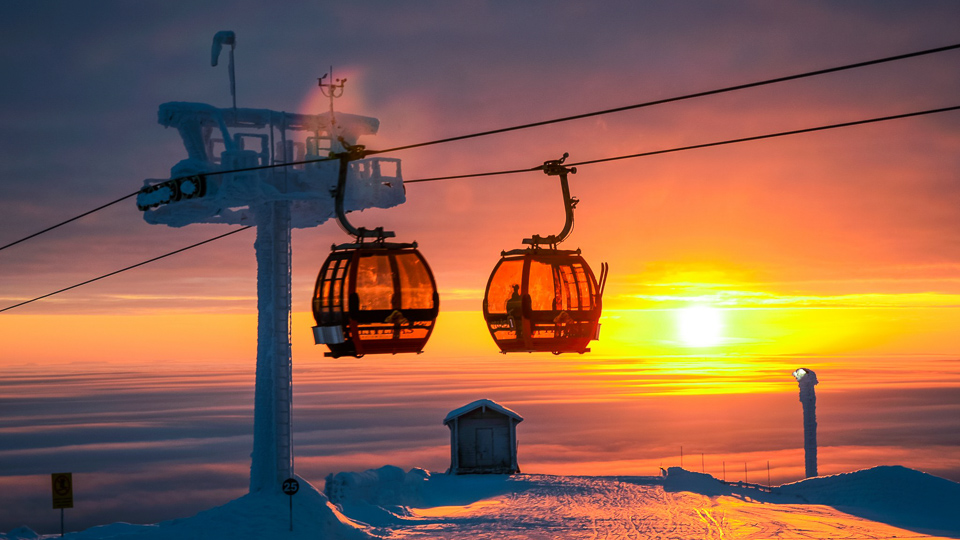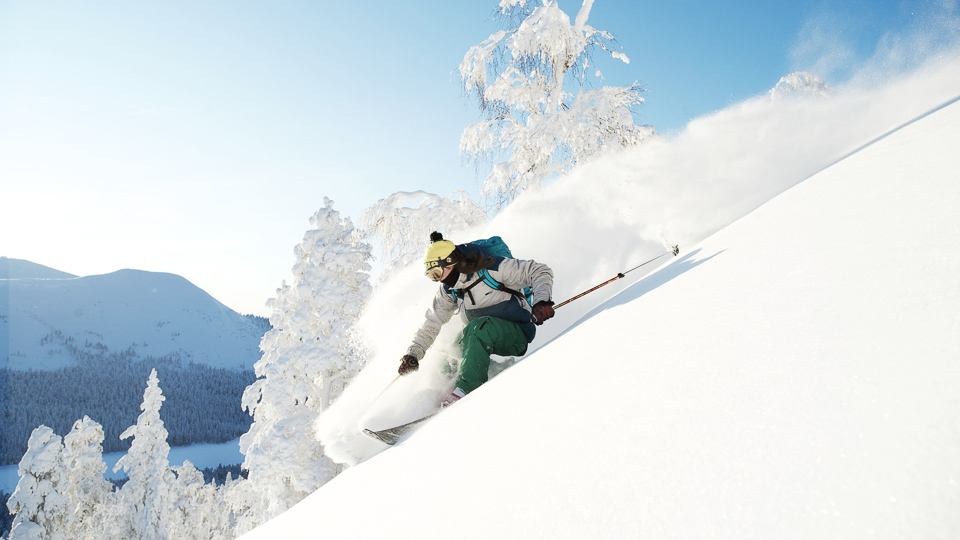 Activities in Ylläs
Other winter activities that are popular in Ylläs include husky safaris, Northern Lights tours and excursions, snowmobile safaris, reindeer sleigh rides through the forests, winter biking, snowshoe tours, ice-fishing, and even horse trekking. During the summer and autumn the region continues to attract visitors keen to experience its unique fell nature, with a whole range of outdoors activities available. Thanks to the region's outstanding natural beauty, hiking is the most popular activity for visitors, with a wide range of marked trails, of varying length and difficulty, that reach the fell tops and cross the wetlands, most of which pass through Pallas-Yllästunturi National Park. These include kayaking and canoeing, fat-biking and mountain biking, horse treks, hiking, fishing, disc golf. Opening in the summer of 2022, Ylläs Bike Park will be the largest in Finland, offering the longest routes, starting from the top of Ylläs fell with unmatched views of the surrounding fell nature. The peak can be reached by gondola, the bike park offers routes for all skills levels, from beginners to advanced Enduro riders.
For those planning a trip to Ylläs, the Yllas.fi site is the perfect place to begin, with a comprehensive guide to all the services, accommodation, activities, and events in the area.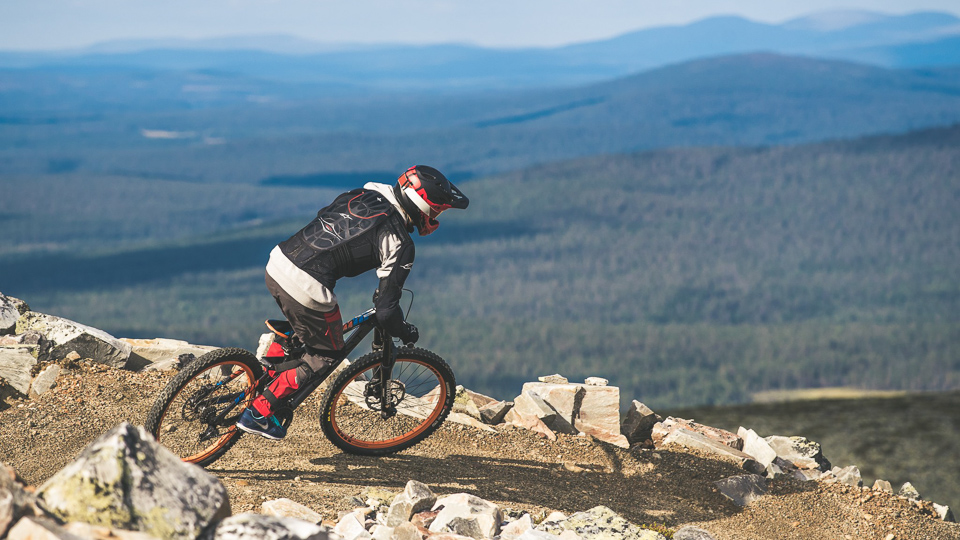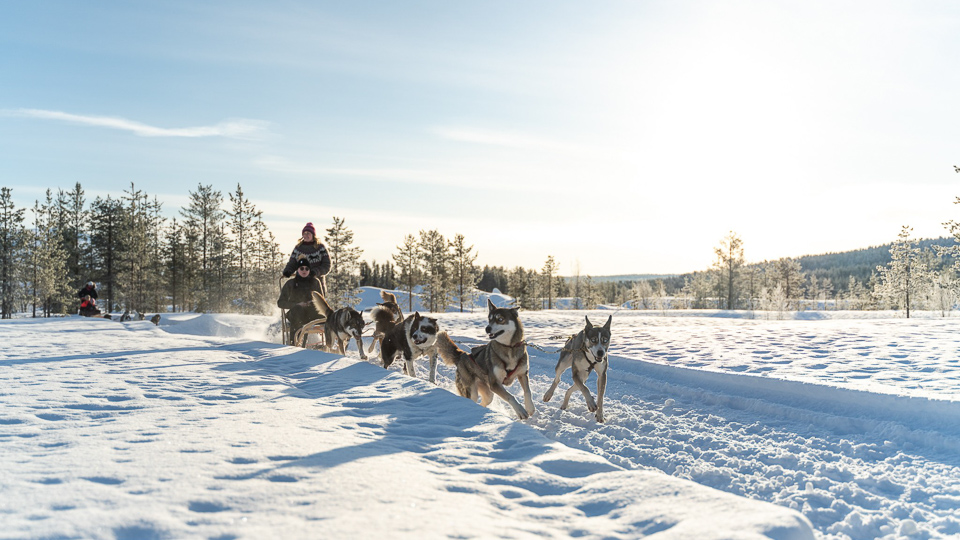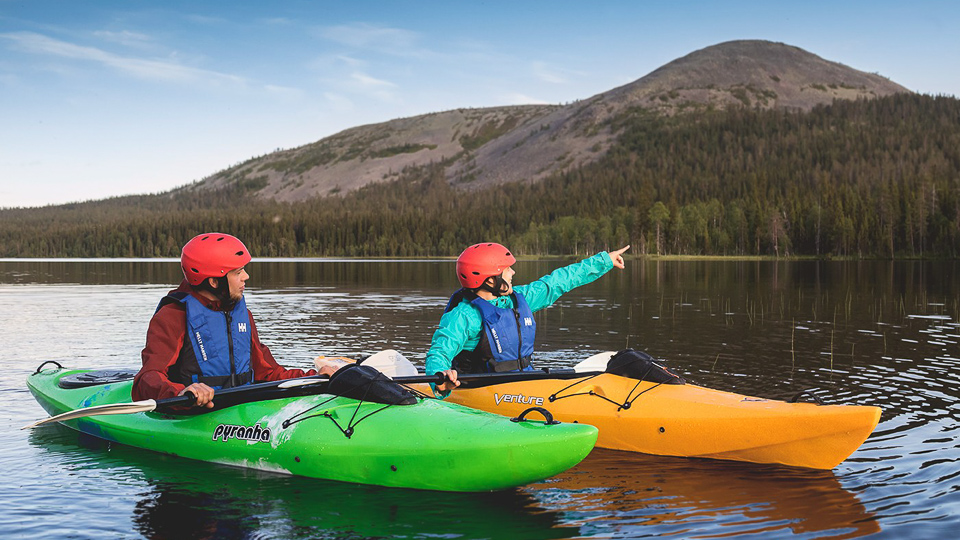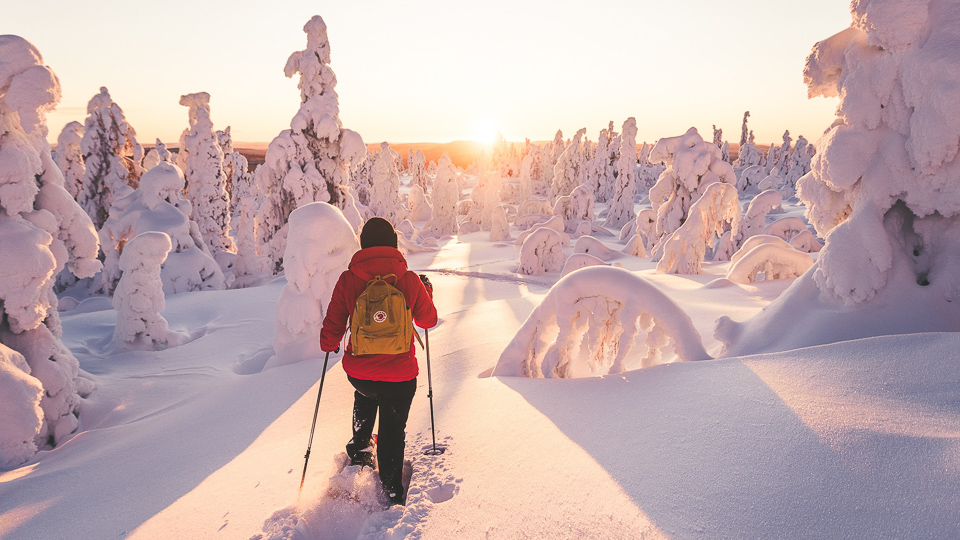 Ylläs Chalets – Apartment Rentals in Ylläs
Ylläs Chalets are conveniently located in the heart of Ylläsjärvi, next to the gondola that takes skiers, mountain bikers, and hikers to the top of the fell, with its magnificent views and numerous trails leading back down the fell. This central location ensures that all the services of the ski resort are within easy walking distance, including the restaurants, shops, equipment rentals, spa, gym, bowling alley, and wellness centre. Ylläs Chalets provide high quality accommodation for 2 to 7 people, from studios to 2 bedroom apartments. Each has its own sauna and balcony, with a fully equipped kitchen. These apartments are ideal for families, with a safe environment for kids to play around the chalets, and also for groups. For larger groups it is possible to book apartments that are close to each other. And of course in these Covid times there is added security in staying in your own apartment safe with your family or friends.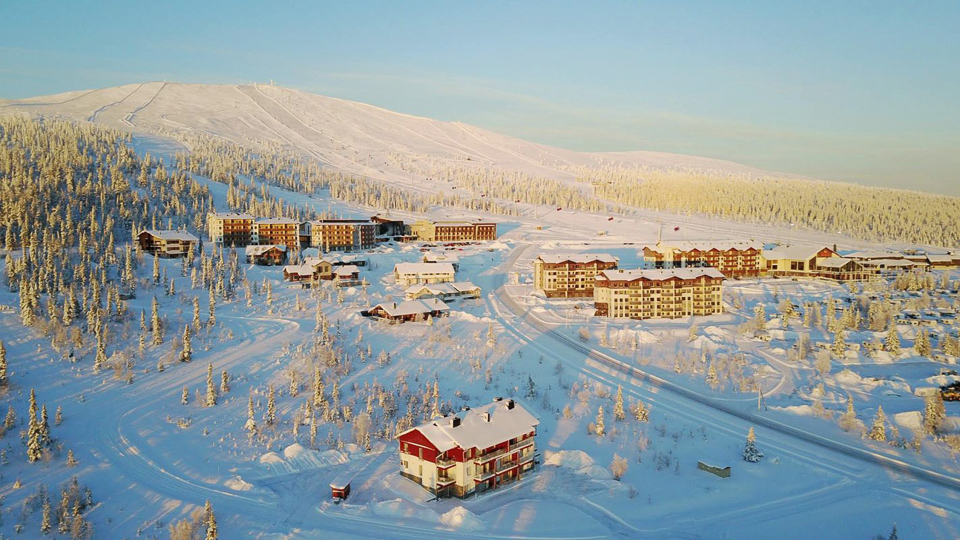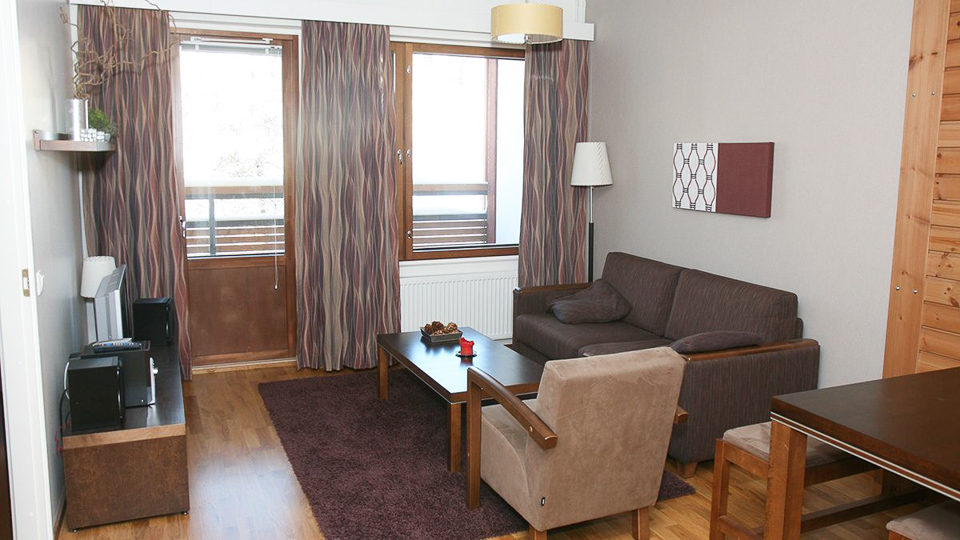 Tunturi Flow – Tours and Equipment Rental
Located in the village close to the shores of Lake Yllasjärvi, Tunturi Flow is an equipment rental outlet that also provides guided tours and programs tailored for your group. In addition to providing equipment for all your snowmobiling, winter biking, skiing, snowshoeing, and even electric fat-biking needs, Tunturi Flow also sells a range of locally sourced arctic foods, like reindeer meat and berry products. From the outlet's yard you have access to all Ylläsjärvi outdoor routes, as well as the best route recommendations updated on a daily basis.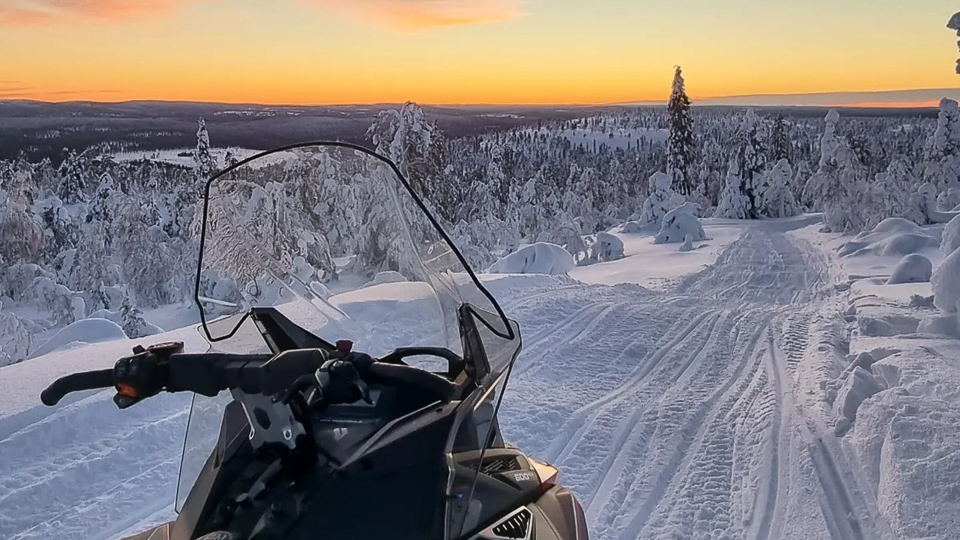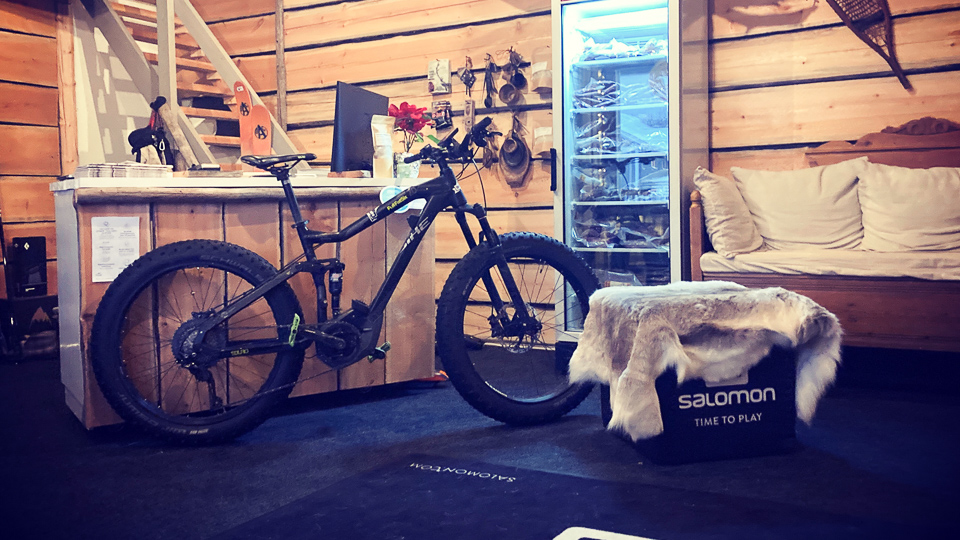 AAVA Lapland – Arctic Tranquility
Situated in Ylläsjärvi Ski Resort at the base of the ski slopes, AAVA Lapland is a cozy yoga studio & café offering Hatha yoga, relaxation, meditation and after ski-stretching classes. Studio offers a chance to slow down and have a peaceful moment after other day's activities. It is a place where you can go and be as you are, place where you can take care of your body, mind and soul. The café has a selection of coffee and teas, as well as raw cakes and treats, smoothies along more traditional savory and sweet pastry The shop offers a range of Finnish design and local artisan products like jewelry, home decor, and natural products.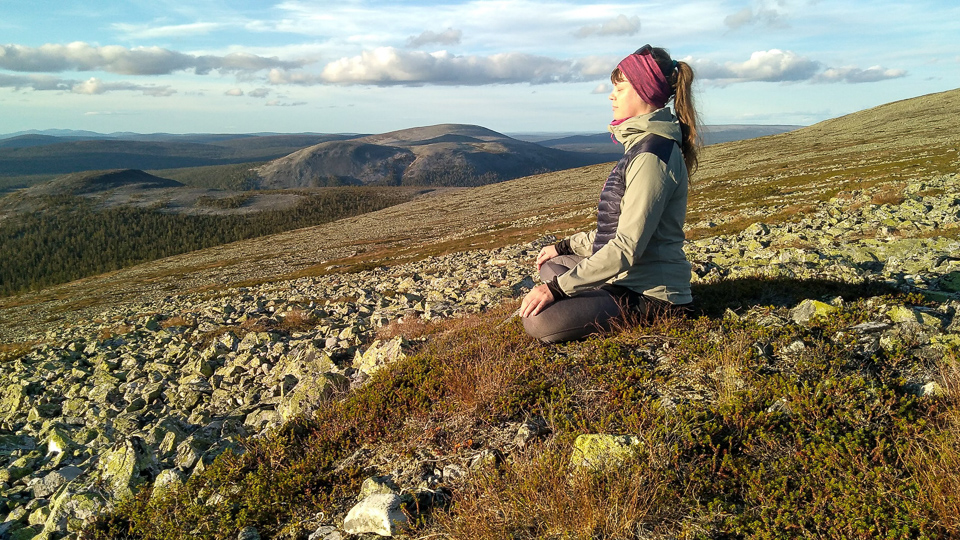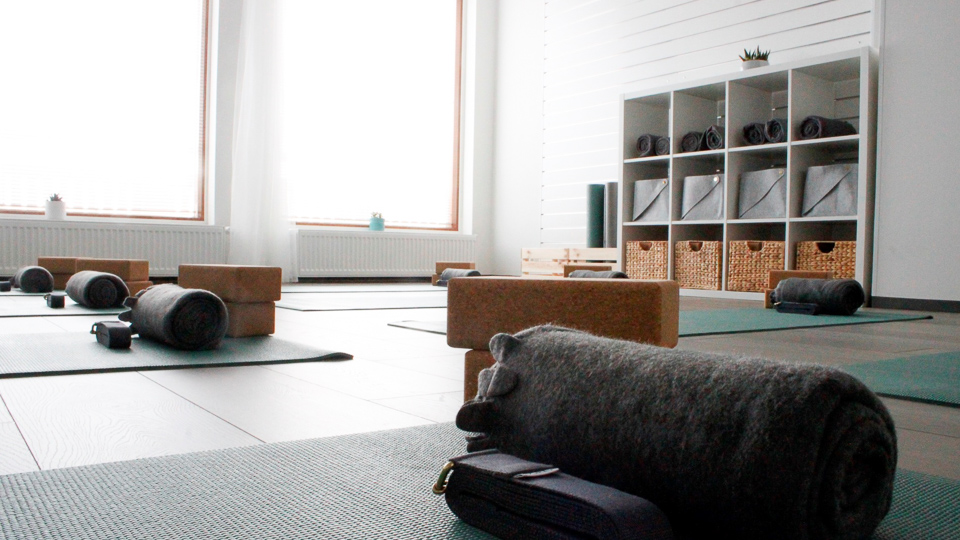 Getting to Ylläs
There are buses to Äkäslompolo from Rovaniemi, Kittilä, Kolari and Enontekiö. The nearest airport is in Kittilä, and there are several flights from southern Finland, with connections from Helsinki and Tampere. You can also reach Ylläs by train from Helsinki, with the nearest station located in Kolari, 35km to the west. Visitors can board the night train in the evening, arriving in Ylläs in the morning. You can board the train along the route, for example from Tampere or Oulu. There is a bus connection from every train to Ylläs.