Finnish Lapland in autumn brings an explosion of colour to the skies, and to the fells and forests, making it arguably the most beautiful time of year in the region. Autumn is known as "ruska" in Finland, a time when the wilderness changes from mostly greens to take on a rich mixture of yellow, red, and orange.
Autumn also sees the return of the Northern Lights to the arctic skies, the season beginning at the end of August when the nights have gotten longer. This is the perfect time for photographers, as Finnish Lapland's countless lakes become perfect mirrors and the auroras are reflected off their still surfaces. There are a wide range of options for experiencing the Northern Lights, with aurora hunting expeditions organised on guided treks, in canoes, on horseback. For those seeking something more sedate, what could be more relaxed than simply lying back in one of the many glass igloos that are dotted across Finnish Lapland.
Autumn in Finnish Lapland continues to provide unforgettable experiences in nature, whether hiking, biking, or riding horses over the fells or through the forests, or canoeing and kayaking the rivers and lakes. Autumn is also perfect for fishing, too: the numerous rivers and lakes in the area offer plenty of options for the angler. There are also berry and mushroom picking excursions available, which are another fine way to spend a day in nature.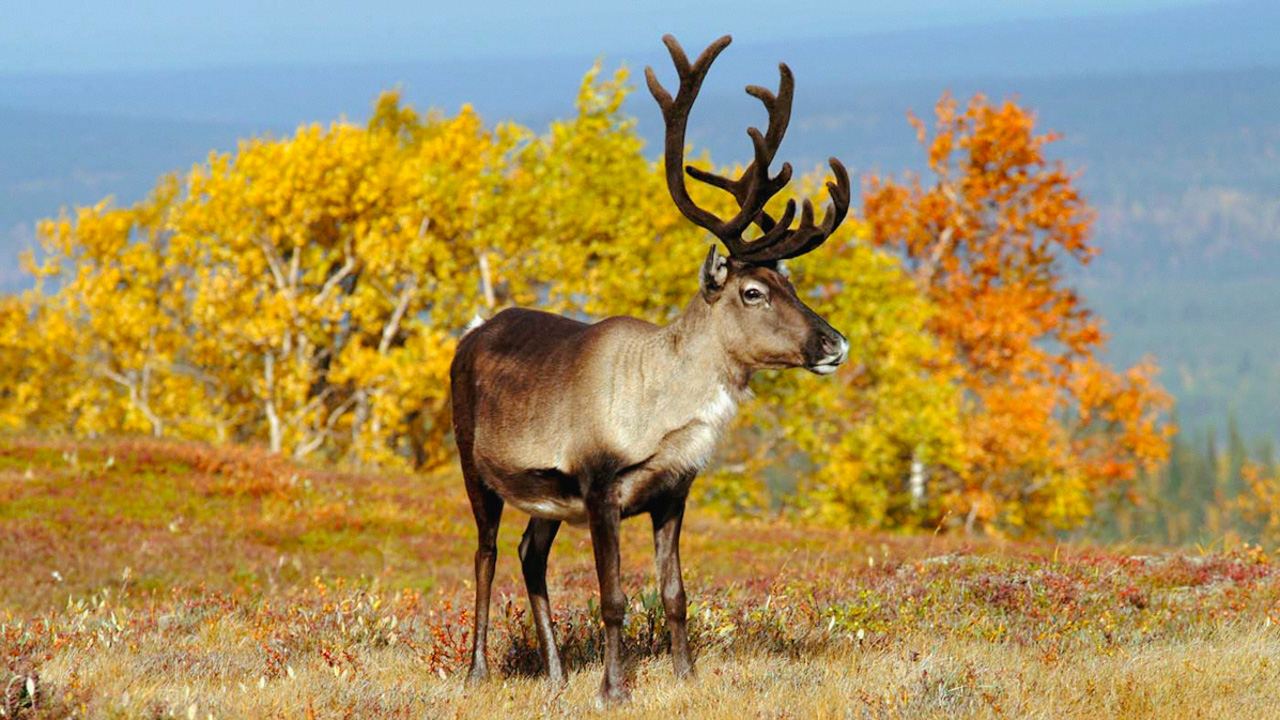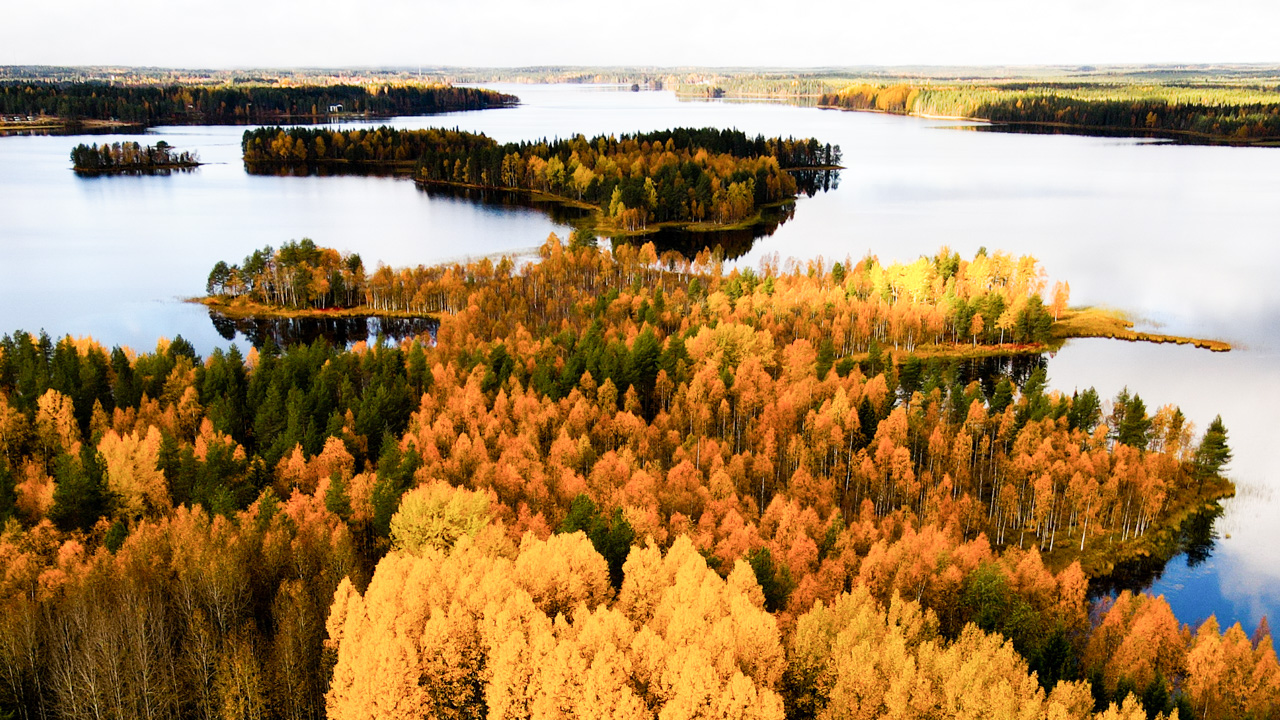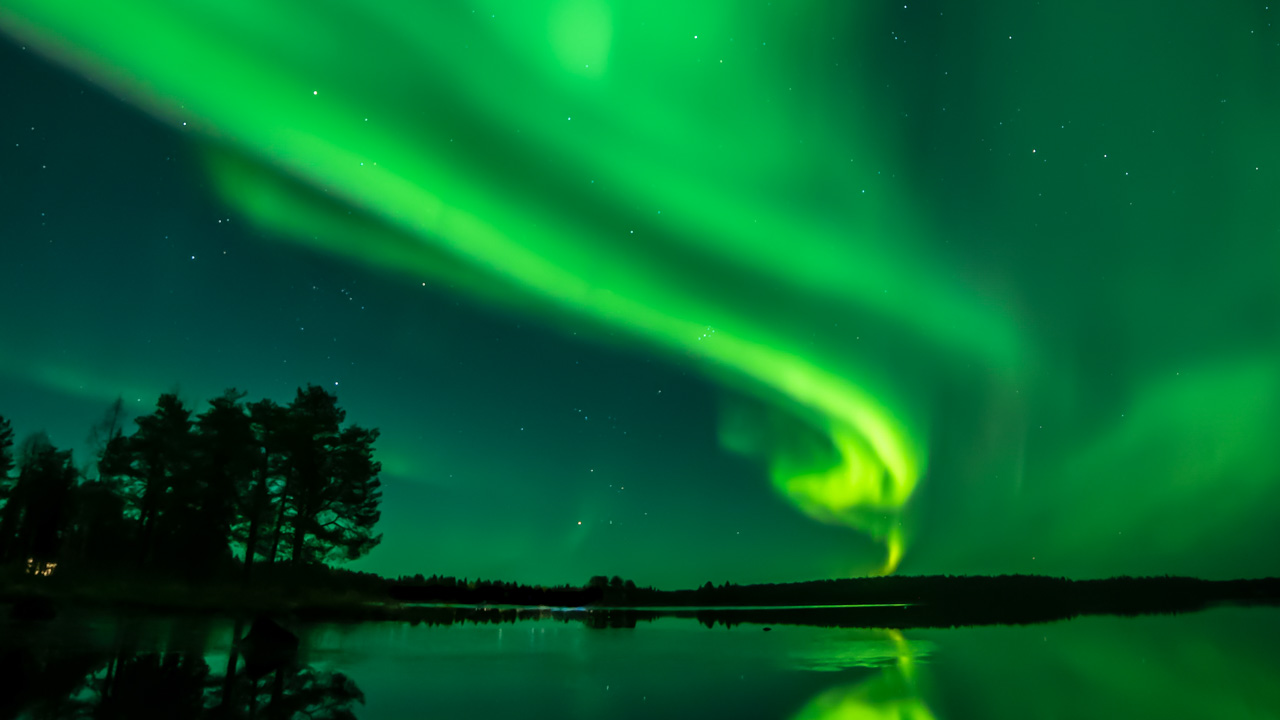 Get Amazed by the Autumn Colors in Levi
World renowned as a winter resort, Levi is an easy-to-reach destination in Fell Lapland whose popularity for autumn vacations has been steadily growing in recent years. Idyllically situated in a region of Lapland famed for its breathtaking beauty, Levi is an ideal base for enjoying pristine nature, spectacular Northern Lights and the vibrant colours of ruska when autumn arrives. In early September, after the first nights of below zero temperatures, the nature starts to get ready for the winter. Leaves in the trees are getting colourful, and you can see beautiful yellow, orange and red colours all around you. There are countless autumn excursions and activities to enjoy, all the services of the village, and accommodation options that include 5 star hotels, holiday apartments, luxury villas, and iconic glass igloos.
Arguably the most beautiful time of the year, Autumn brings a wash of colour to both the landscapes and skies over Levi. As the nightless nights fade and the days shorten, arctic nature prepares for the winter. Known here as ruska, autumn sees the once green wilderness become a rich palette of yellow, orange, and reds, providing unforgettable moments in nature, whether hiking, mountain biking, or horseback riding in the fells and forests, or canoeing and kayaking the rivers and lakes.
Polar Lights Tours
Located about 140 km north of the Arctic Circle, close to Levi Resort, Polar Lights Tours is a family owned farm and wilderness resort in Finnish Lapland. Perfectly situated in an area of outstanding natural beauty, Polar Lights Tours provides an ideal base for enjoying the surrounding pristine nature of the Lapland wilderness, and a range of options for exploring whatever the season.
Break Sokos Hotel Levi
Located in the heart of Levi, the biggest ski resort in Finland, Break Sokos Hotel Levi offers its guests easy access to all the services in the resort, while overlooking stunning fells and next to pristine Lapland nature. The hotel provides guests with a vibrant interlude from everyday life, where you can spend time speeding downhill or enjoying fine art, as well as mush huskies or pet friendly reindeer.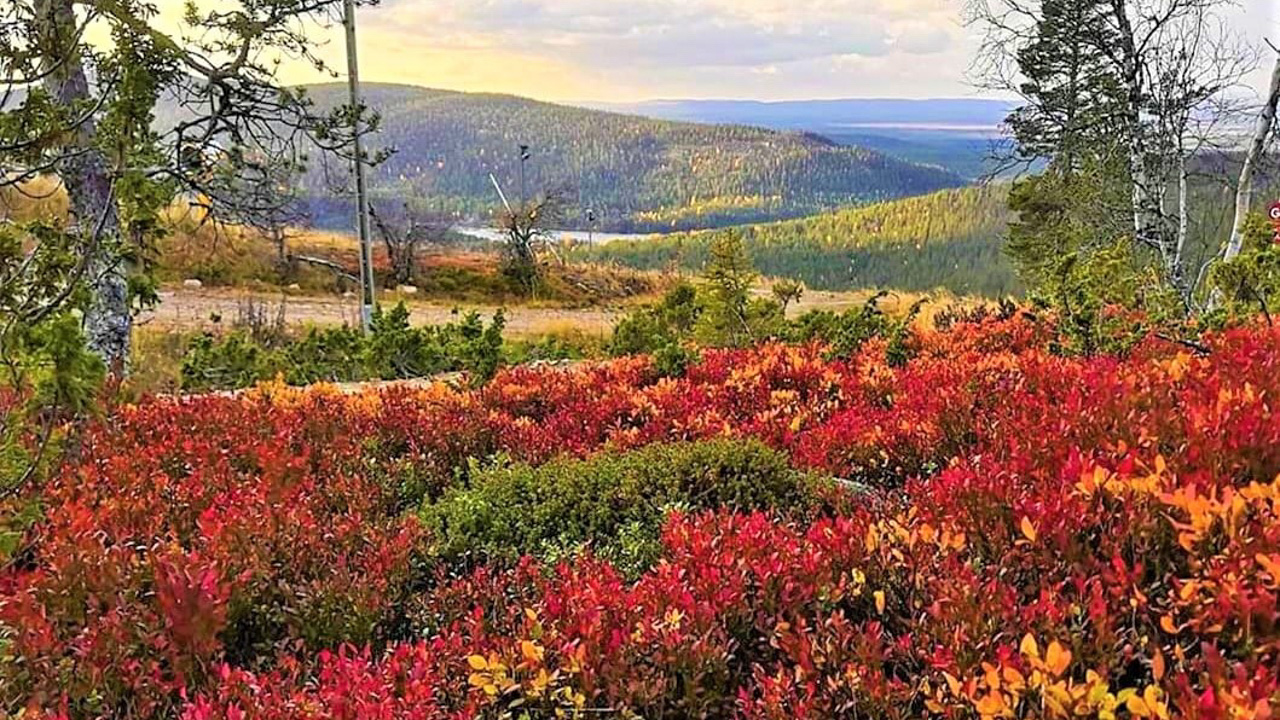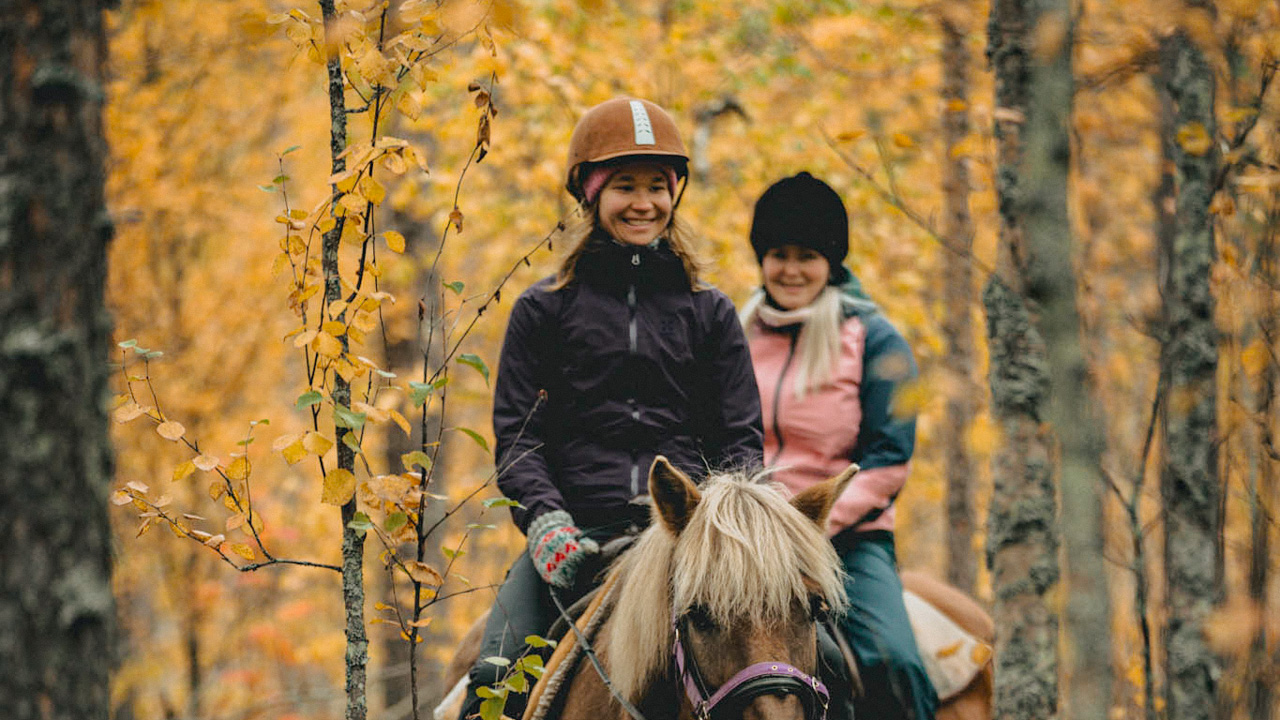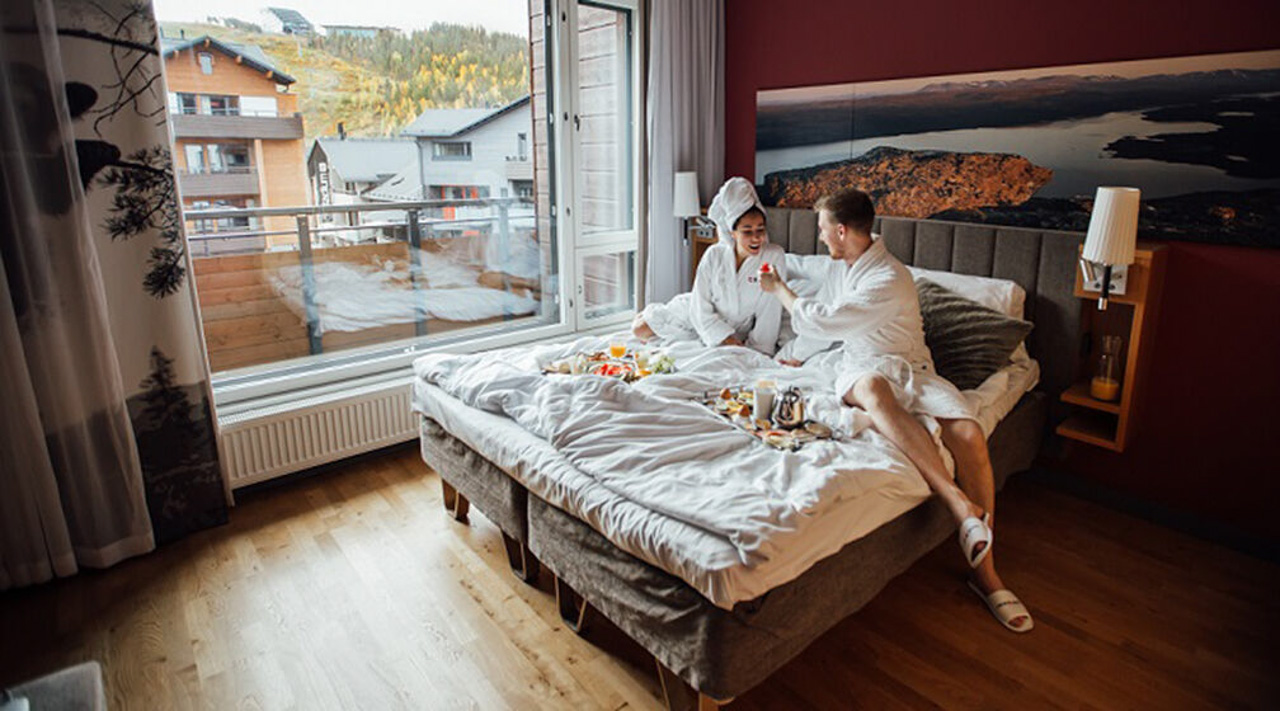 Levi Hotel Spa & Design Hotel Levi
Levi Hotel Spa resort has two unique hotels. The cosy Levi Hotel Spa, with Water World Levi is perfect for those of all ages who are ready to experience the Lapland holiday feeling, Design Hotel Levi invites you to another reality where design and nature intertwine. A contemporary and stunningly beautiful second home amidst the Lappish wilderness.
Hotel Levi Panorama
Hotel Levi Panorama is a high-quality hotel located on the front slope of Levi, above Levi village. The stunning views from Hotel Levi Panorama extend over nearby fells of Pallas and Kätkä. Enjoy Lapland's summer with its endless bright nights or the colourful autumn and beautiful Northern Lights.
LevinSky Luxury Villa
The 5-star LevinSky Luxury Villa features three floors with six luxurious bedrooms, an open-plan living area with a large open fireplace, a modern kitchen, and wide panoramic windows overlooking the last great wilderness in Europe.
Levi Spirit
Tucked away on the eastern slopes of Levi, with a view over the Ounasjoki river, Levi Spirit is a rustic-chic resort that combines all the elements that make for a memorable vacation. There are nine luxury villas with modern Nordic design and luxurious furnishings in the Levi Spirit resort.
Santa's Villa Laavu
Escape to the Lappish wilderness in Santa's Villa Laavu, which provides full-service accommodation in a spectacular log villa, overlooking the fell landscapes. Laavu is located in a private and peaceful spot, in the Utsunvaara area, only 10 minutes from the centre of Levi Ski Resort.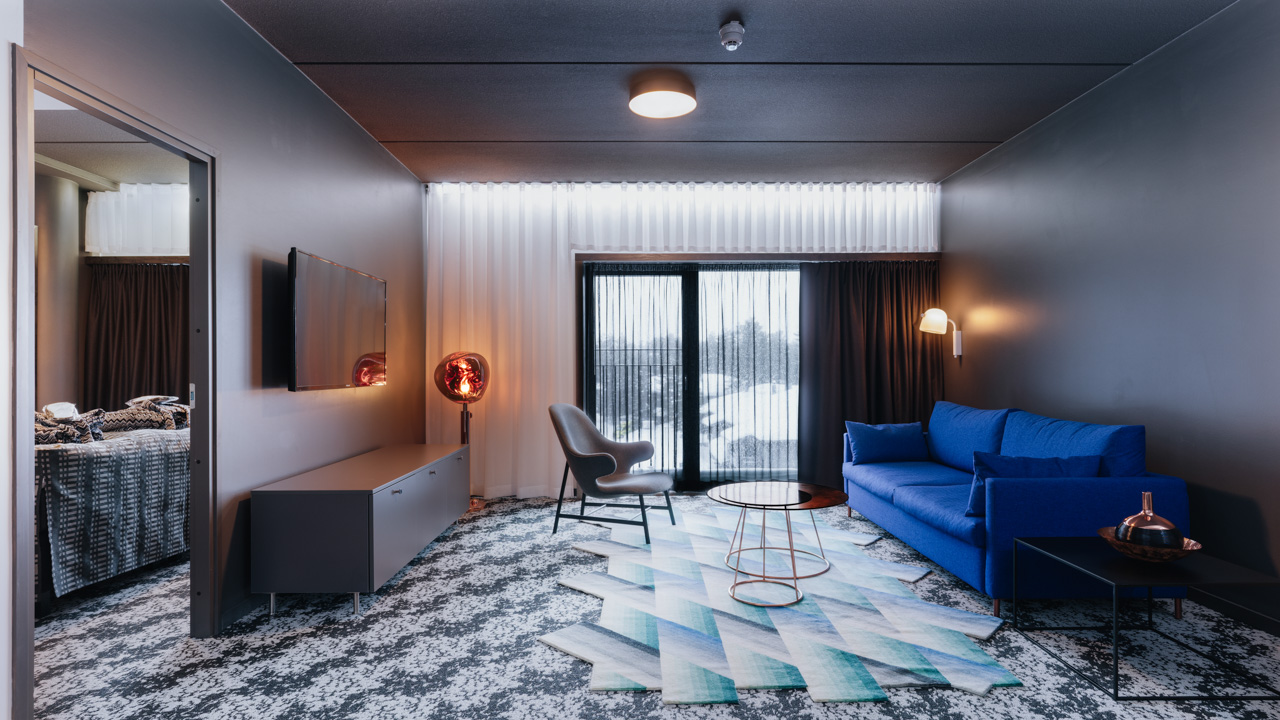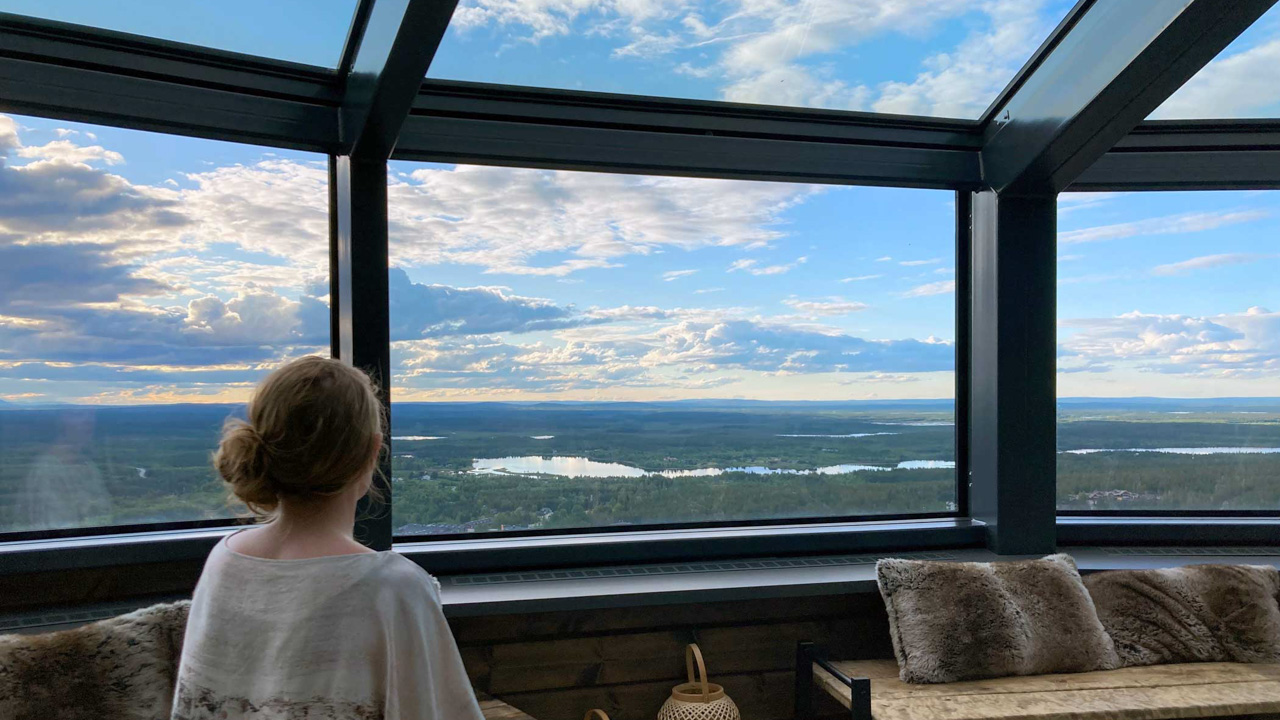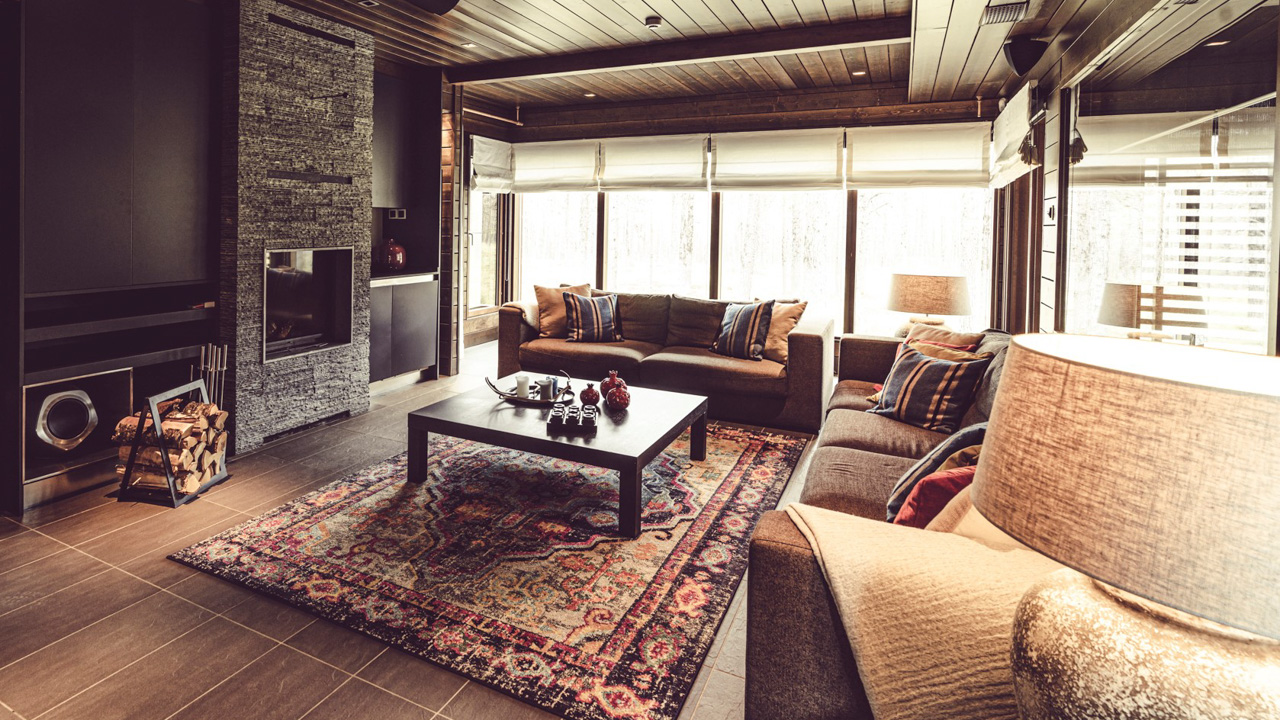 Original Lapland
Original Lapland invites you to experience the shared cultural area of Finland and Sweden in the majestic Tornio-Muonio River area, also called the Tornio River Valley. The area stretches from Tornio to Kilpisjärvi, from lush river estuaries to grand mountains. Original Lapland offers genuine experiences, nature, culture, and an introduction to a unique way of life. The Tornio River Valley is a refreshing option for a summer road trip: the world's friendliest border, well-maintained roads on both sides, and numerous bridges crossing the river offer an irresistible opportunity to experience the magic of two countries in one trip
Santa's Hotel Rakka
Located in Kilpisjärvi village, where the border of three countries meet, and surrounded by spectacular fell landscapes, Santa's Hotel Rakka is a new wood-built design hotel, with full-service apartments and a restaurant in the wilderness areas of Lapland.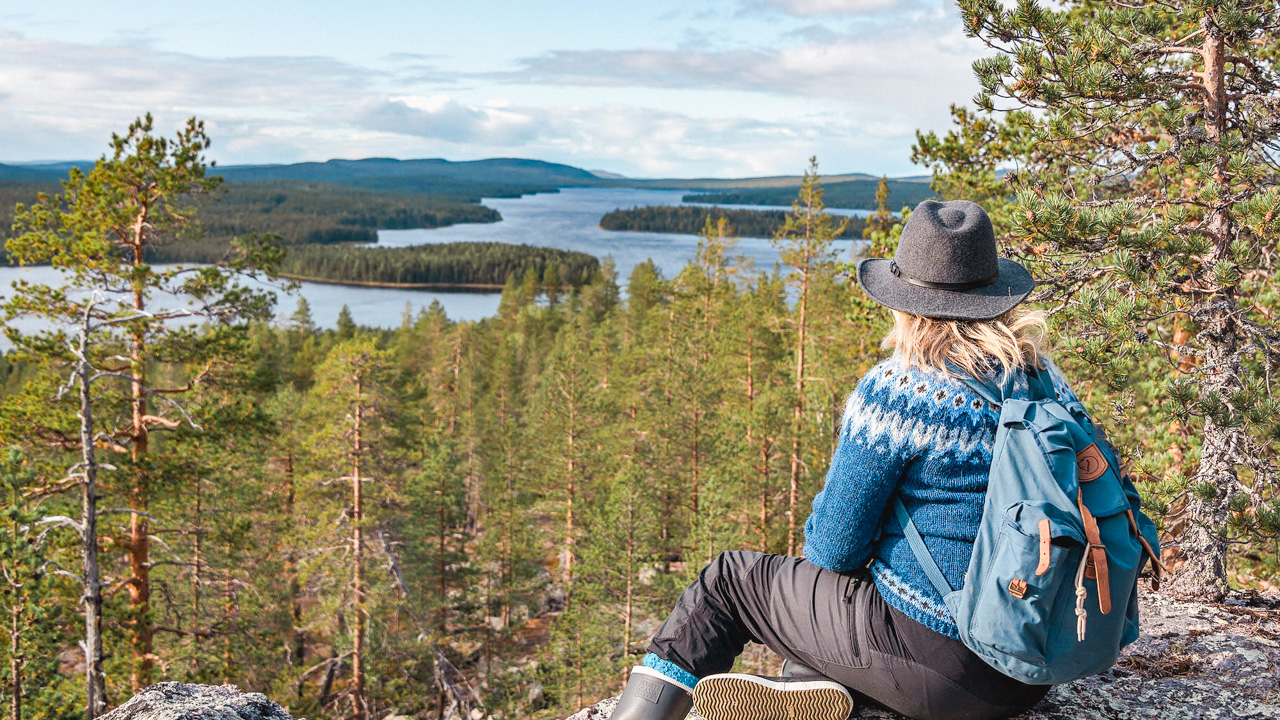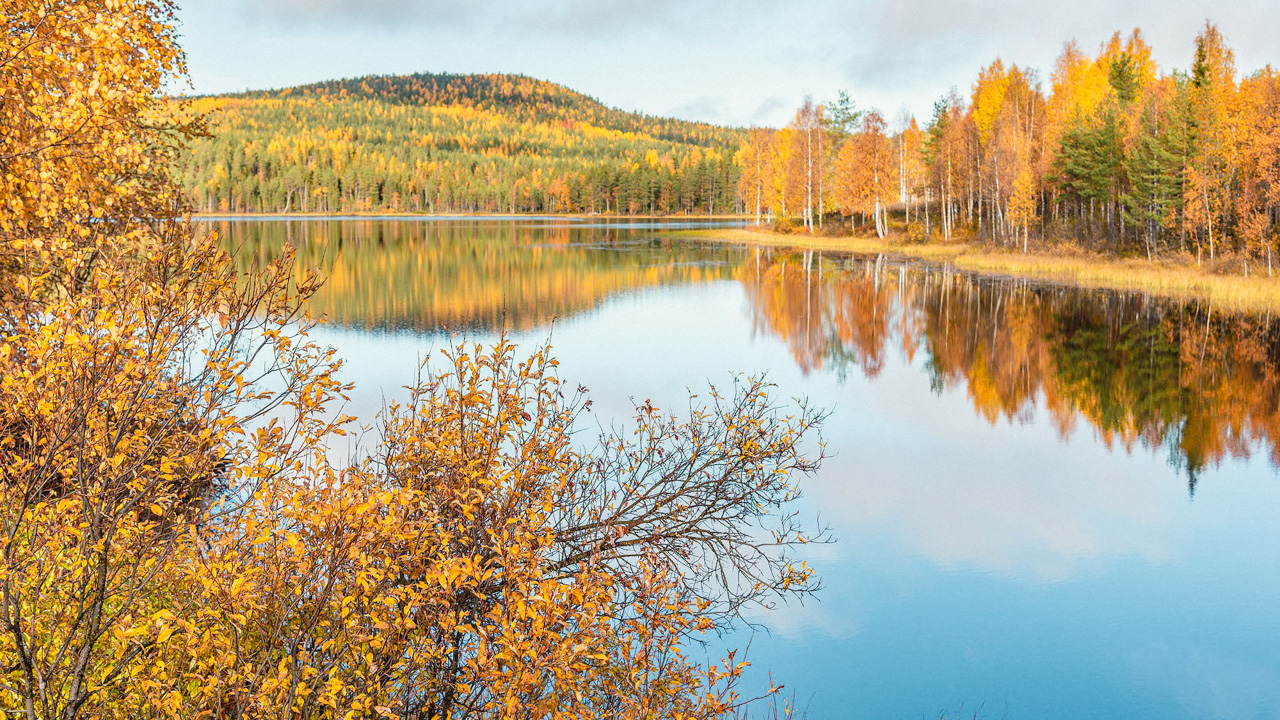 Lapland North
Lapland North Destinations covers a huge swathe of Finnish Lapland stretching all the way from Tankavaara, to Nuorgam 240 km north, and covering the Sámi villages between. The most authentic region of Finnish Lapland, where visitors can explore Inari Sámi culture and heritage in Inari and Sámi Museum and North Lapland nature centre Siida. Nuorgam is the most northern tip of the EU, with easy access to the Arctic Ocean, Lemmenjoki lies in Finland's largest national park, while Karigasniemi and Utsjoki are connected by Finland's most beautiful driving route as it follows the River Teno, which also marks the border between Finland and Norway. Lapland North is a year-round travel destination, with a unique and vibrant local culture, and numerous outdoor activities available amid the majestic fells and in Finland's two largest national parks.
Inari Onnela Wilderness Services
Inari Onnela Wilderness Services is a one-man tourism company that serves its guests year-round on the shores of Lake Inari, in Lapland on Onnela's old farm. In Onnela, you can spend your vacation in complete peace and tranquillity, and experience the untouched wilderness and its complete silence. You can plan an active adventure vacation or spend a relaxed and peaceful vacation without any advance plans.
Kolmen Koukun Cabins
Saariselkä is located in Northern Lapland in FInland. Kolmen Koukun cabins can be found In the middle of Saariselkä village. Kolmen Koukun cabins are atmospheric, spacious cabins, which have everything you need for a comfortable stay.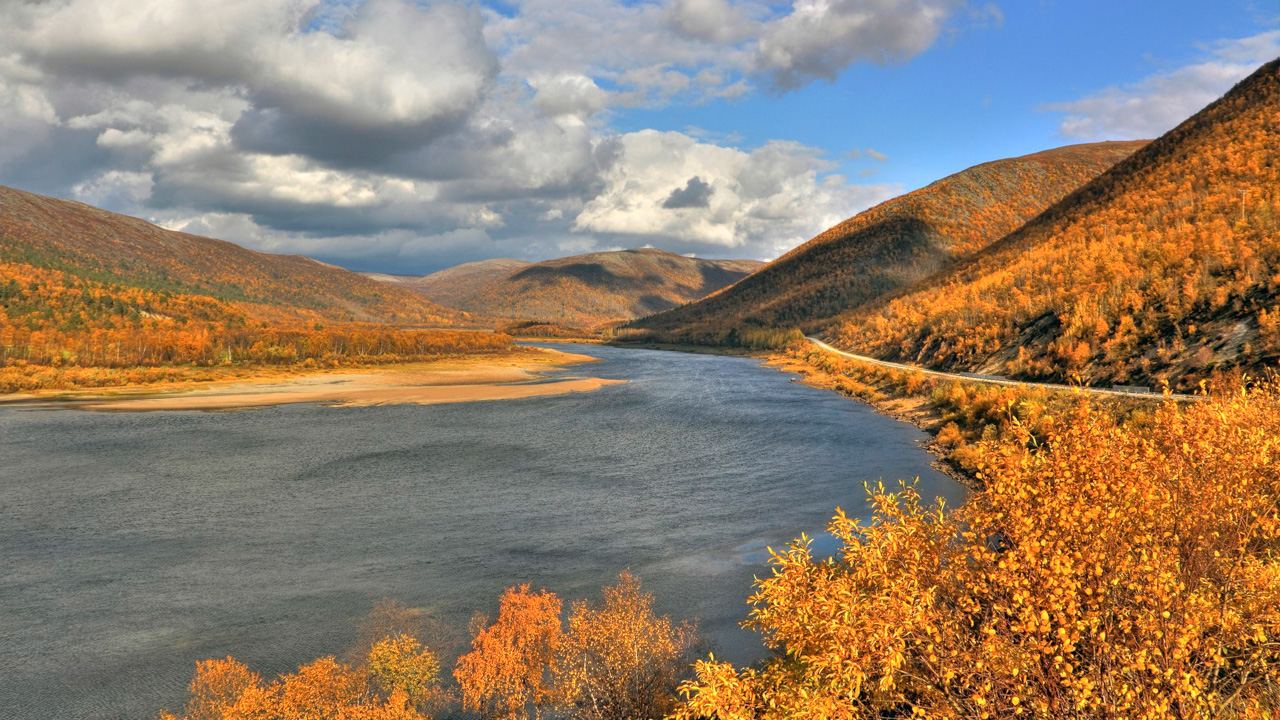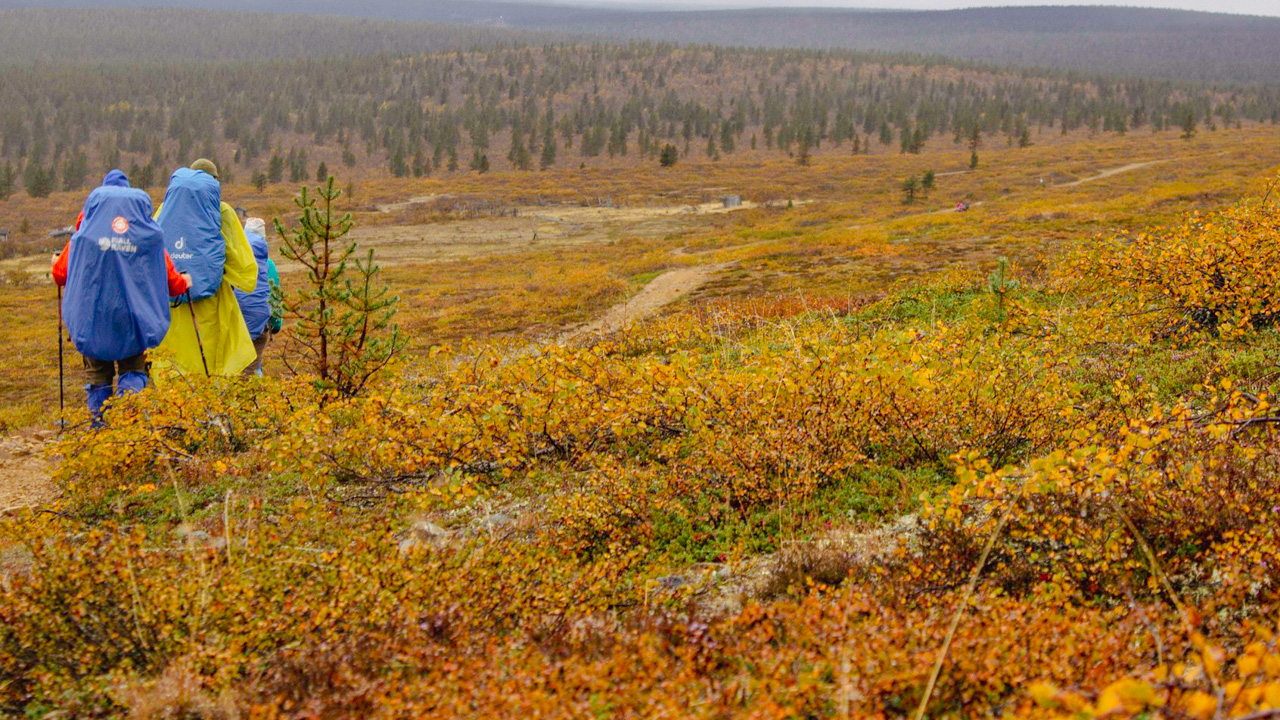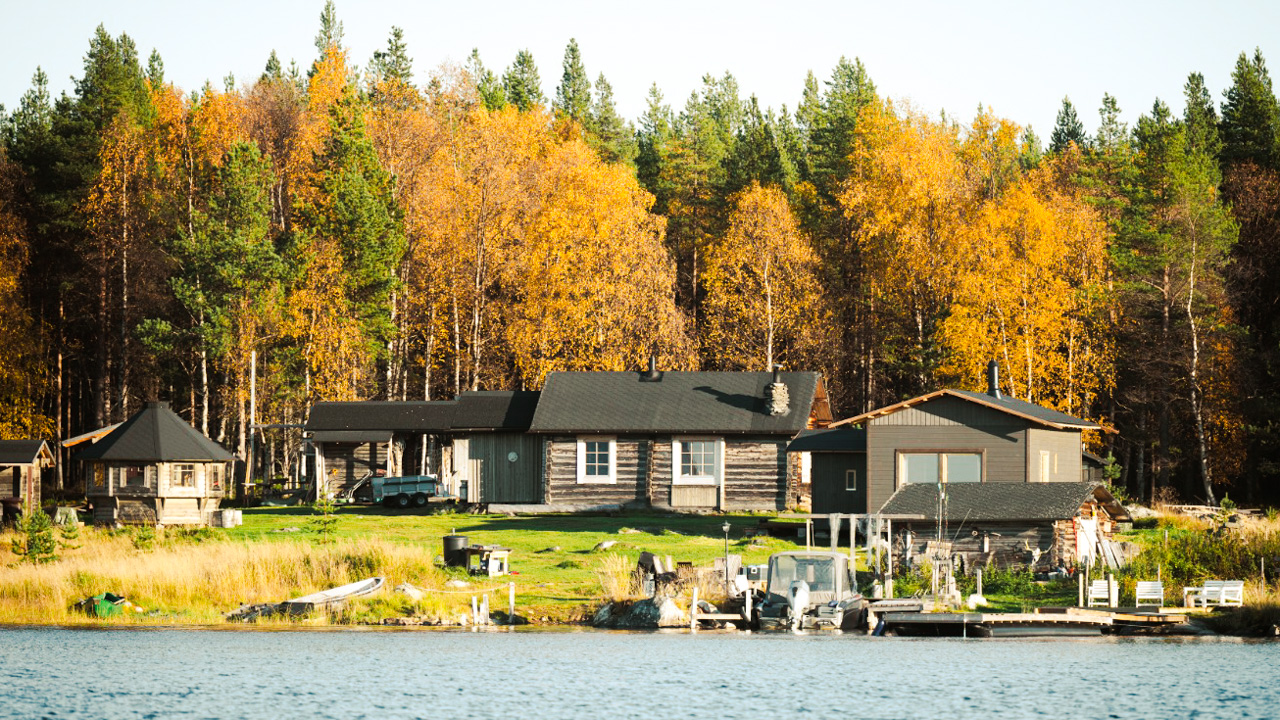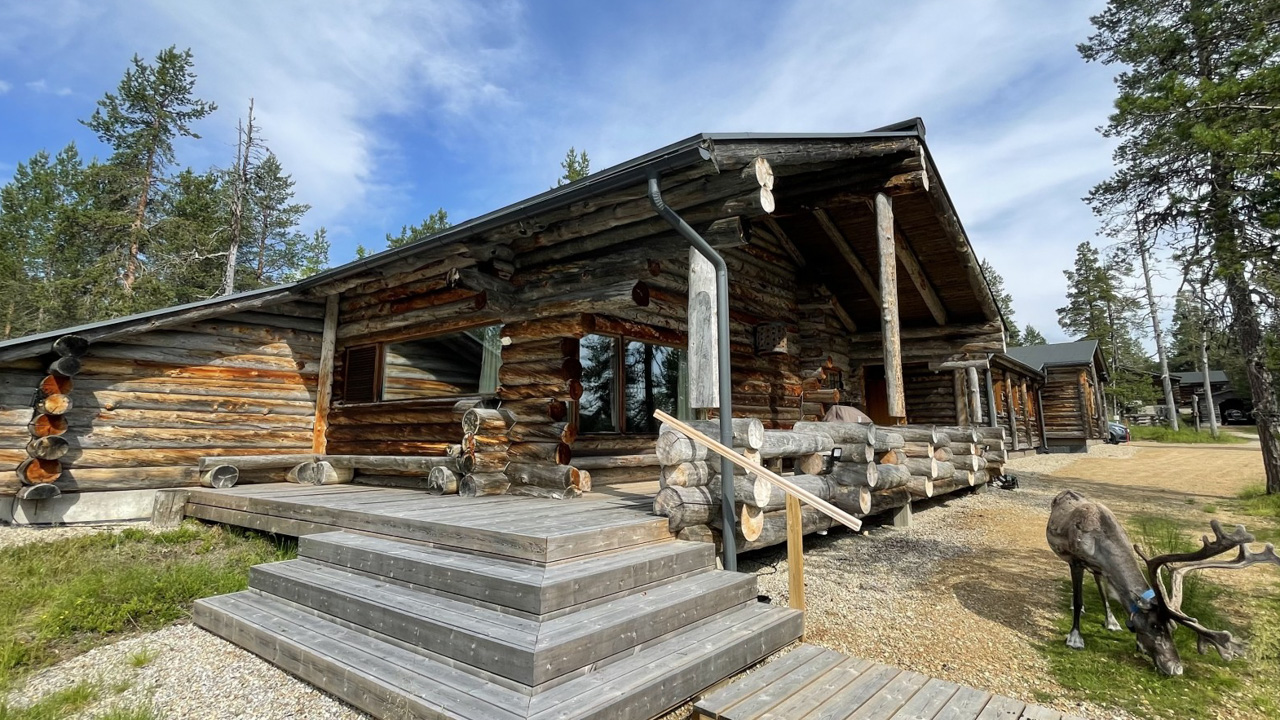 Arctic Glass Cubes
You can experience an unforgettable stay in Top Star Finland's unique Arctic Glass Cubes in Saariselkä. The glass cubes have panoramic windows with an unforgettable view perfect for taking in the wonderful Finnish nature. The location has great access to the downhill slopes, toboggan slope, cross-country skiing tracks, snowmobile trails, hiking routes, as well as safari and other activity services.
Santa's Hotel Tunturi & Santa's Hotel Aurora
Located in Saariselkä, the northernmost holiday resort of Lapland, by the vast Urho Kekkonen National Park, Santa's Hotel Tunturi provides a range of accommodation options to suit everyone.
Santa's Hotel Aurora is located over 100 km north of Rovaniemi in the small resort village of Luosto. Next to Santa's Hotel Aurora in Luosto, Santa's Igloos Aurora has 10 luxurious glass igloos. Located just 400m from the Santa's Hotel Aurora in Luosto in peaceful forest surroundings lies Santa's Villa Borealis, providing all-inclusive hotel accommodation in a traditional Finnish log cabin.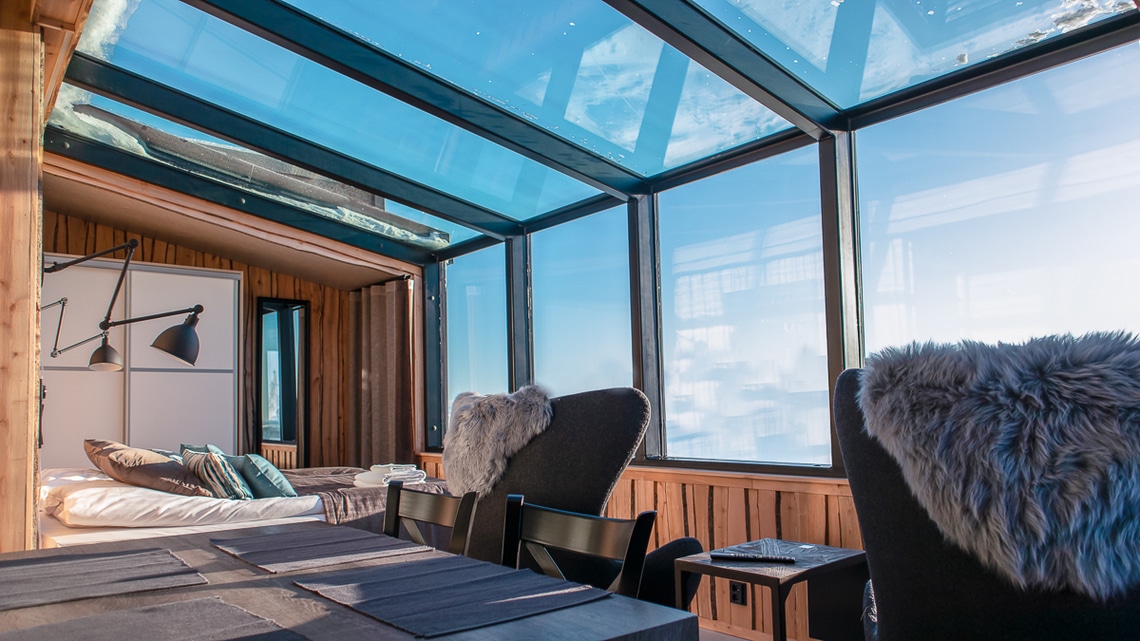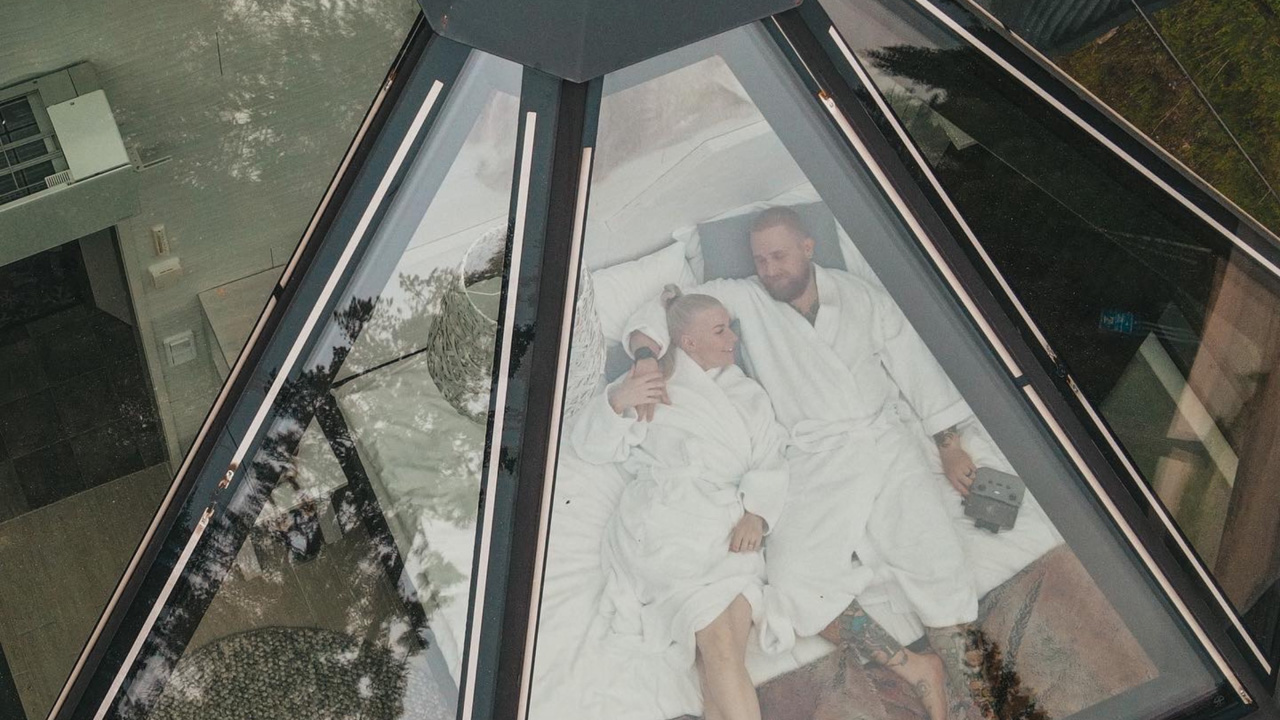 True magic of Lapland at Ranua
In Ranua, located in the middle of forests and marshes, you can experience authentic nature experiences and Lapland's village culture. The area offers a wide range of program services and accommodation options. Ranua is known for the Ranua wildlife park for arctic animals. The village of Ranua is located in Southern Lapland, along national road 78, about an hour's drive from Rovaniemi and 2 hours from Oulu,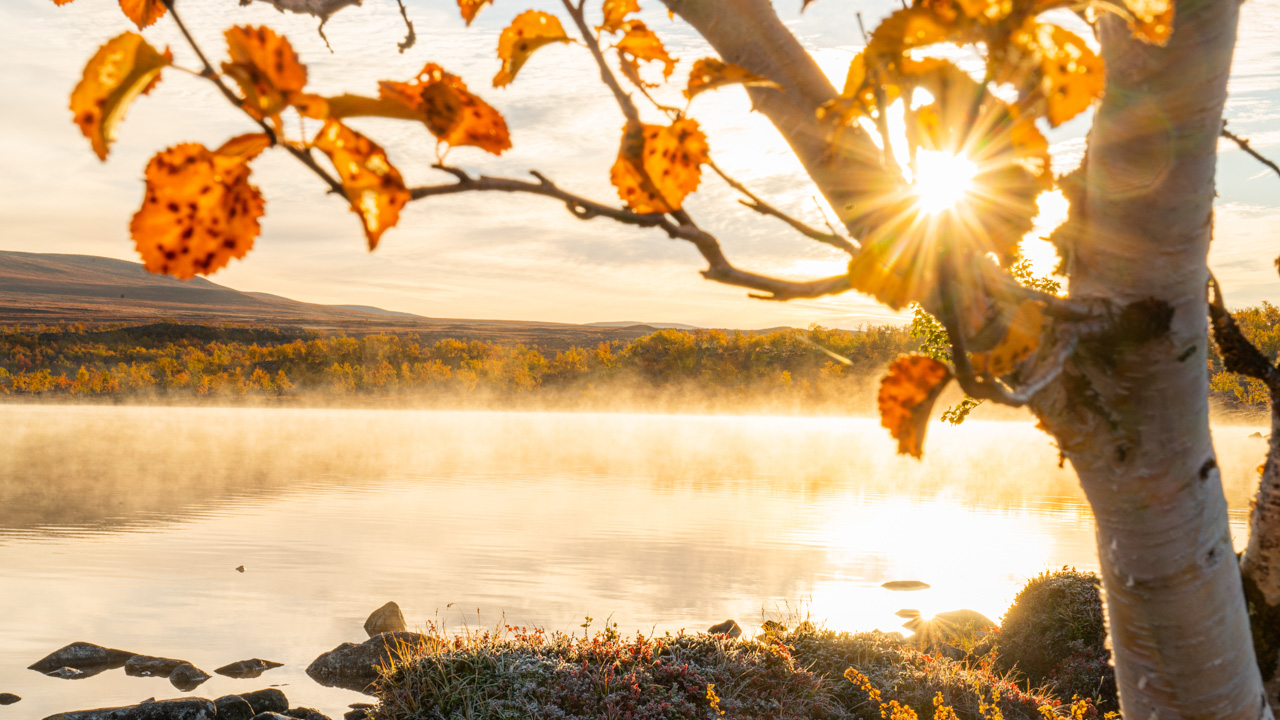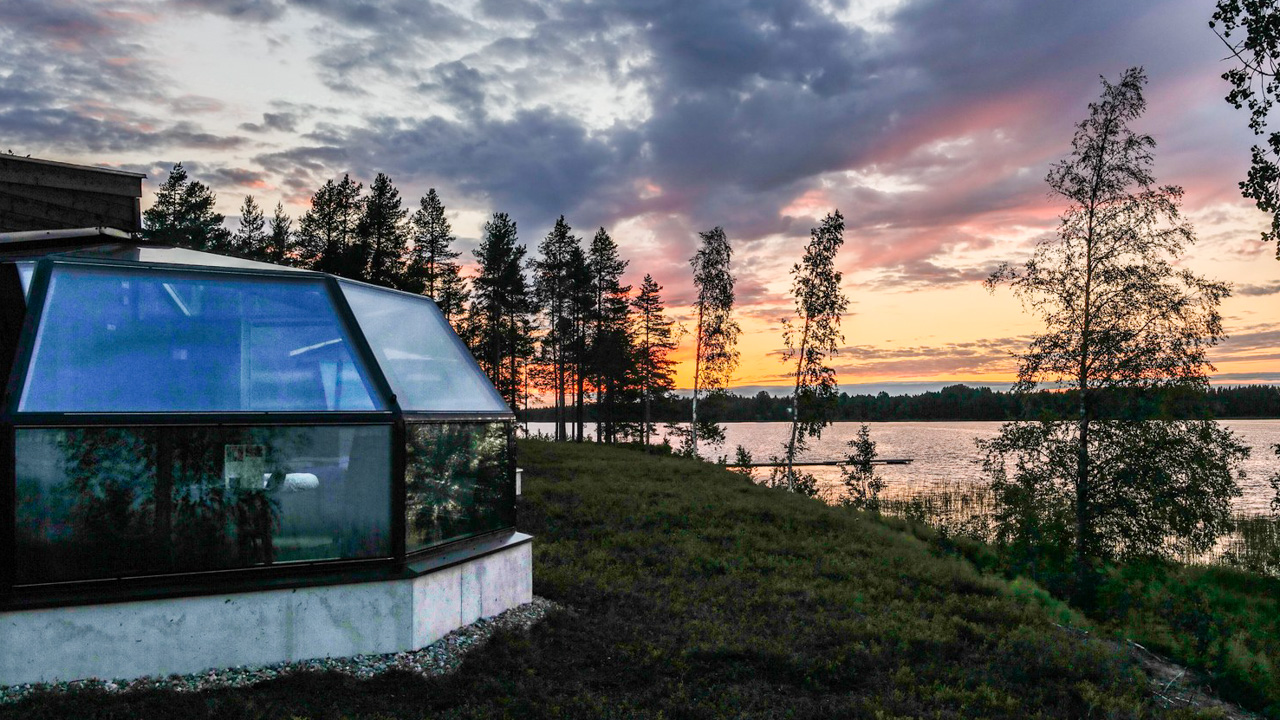 Kuusamo
Renowned for its natural beauty, a region of fells and forests in an almost untouched wilderness adorned by lakes, rivers and rapids, Kuusamo is one of Finland's major holiday destinations. There are literally thousands of lakes, rivers, rapids, canyons, and ancient forests that have remained untouched, all hemmed in by some of the most striking fells in all of Finland. This beautiful wilderness is home to some Finland's rarest species of animals and plants, including the large predators of the forests such as wolves, bears, and wolverines, and provides the nature lover with the chance to experience something truly unique.
Bear Watching with Karhu-Kuusamo
Karhu-Kuusamo is the northernmost bear-watching location in Finland, which means that during the summer there is midnight sun for most of the night! With Karhu-Kuusamo (Karhu means Bear in Finnish) you will be able to get close enough to these magnificent animals to take photographs and see wild bears in their own habitat. You can relax and wait for the king of the forest to appear close to the hides.The impressive sight of a full grown bear at close range is something that will stay with you forever.