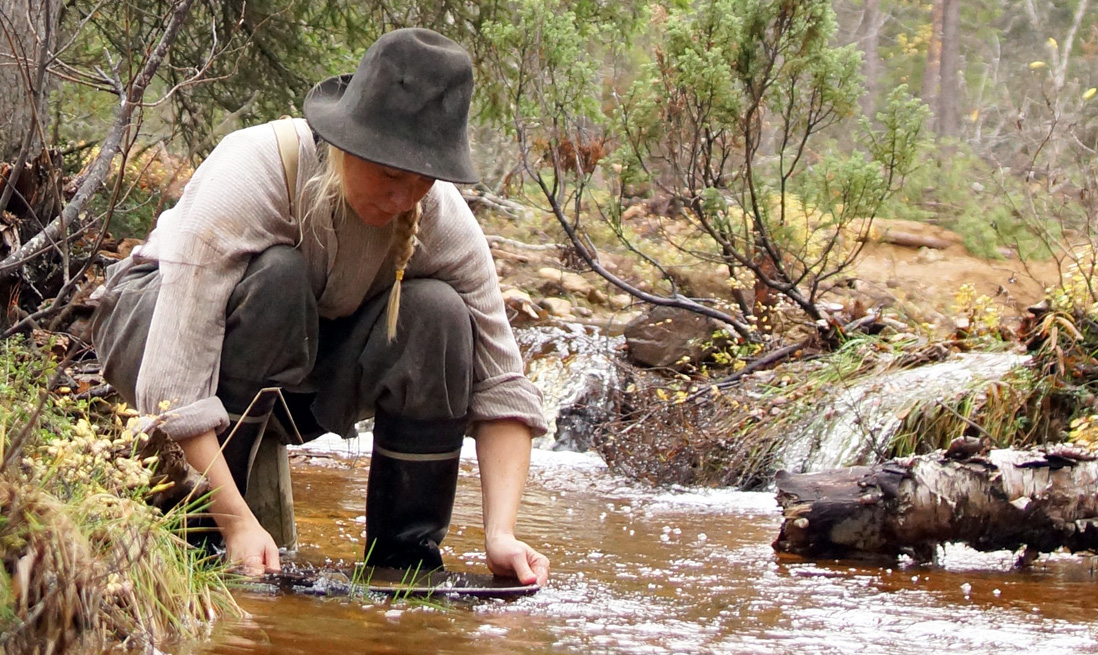 Tankavaara Gold Village - Book Guided Tours online:
Just 30km south of the Lappish resort town of Saariselkä, 230km north of Rovaniemi, Tankavaara Gold Village is a unique destination where you can prospect for gold, and learn the fascinating history of gold prospecting, in an authentic setting.
Founded by Finnish gold prospectors almost 50 years ago, Tankavaara Gold Village is a full-service destination with a range of activities, attractions and accommodation that make it ideal for day trips or overnight stays.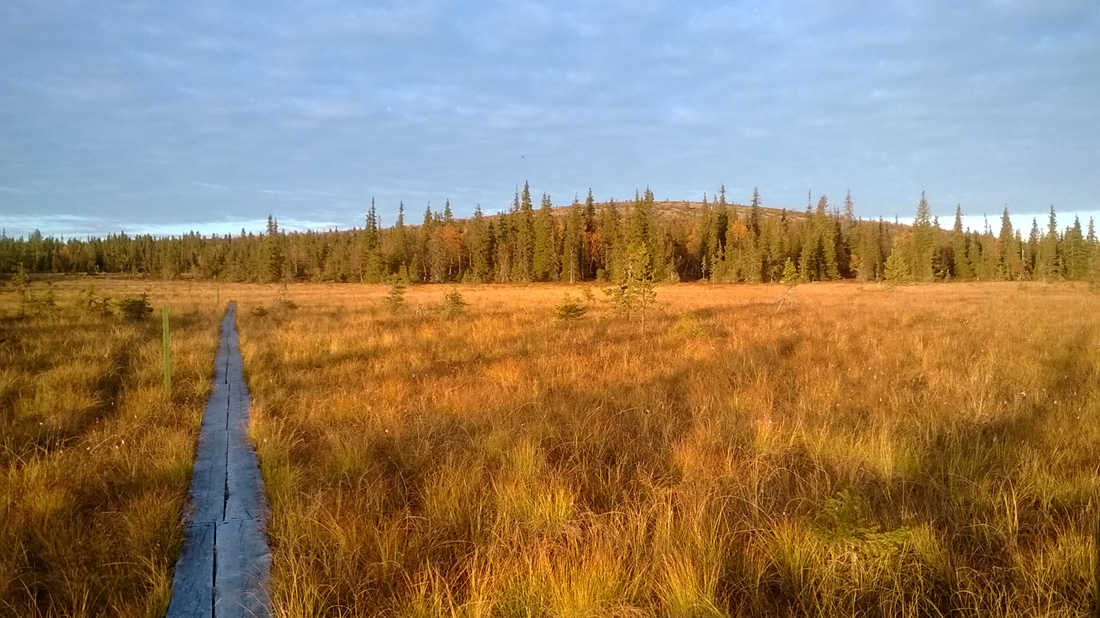 At Tankavaara Gold Village guests can feel the excitement of gold fever while panning for gold, dine on Lappish delicacies in the Wanha Waskoolimies Restaurant, enjoy the atmosphere in the Wild West Saloon, and visit the unique museum dedicated to gold panning and prospecting.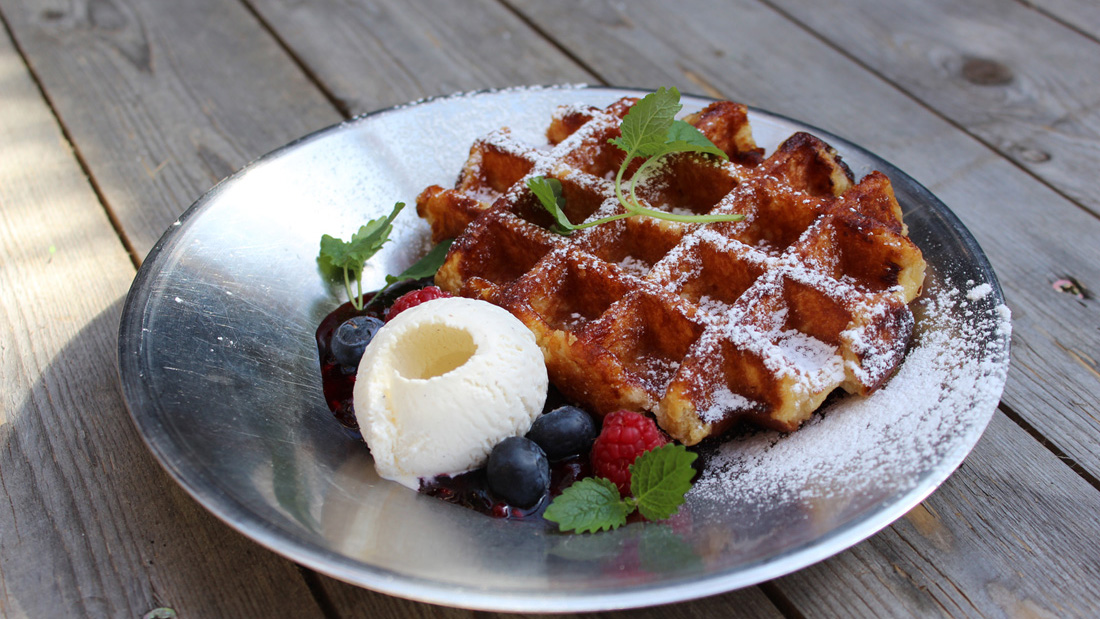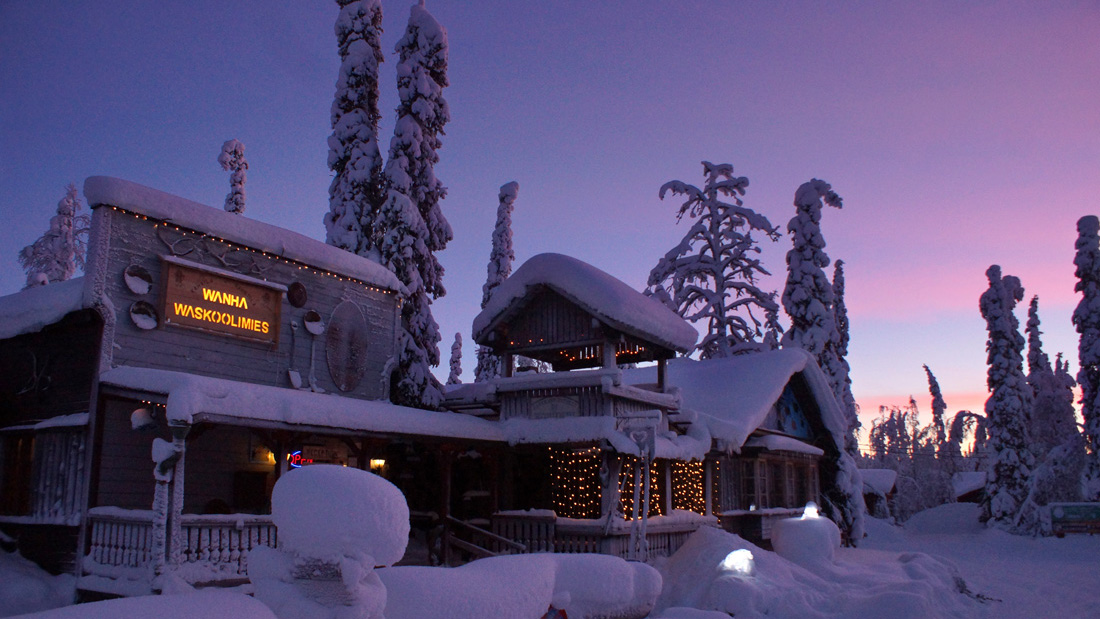 Panning for Gold in Tankavaara
In Tankavaara Gold Village, guests can try their hand at gold panning with the guidance and help of their experienced, professional guides. All the necessary equipment is provided, and guests get to keep all the gold they find. Even in the harsh cold of winter it is possible to do some panning, in an indoor are specially designed for that purpose. Panning for gold is a unique activity for all the family, one guaranteed to live long in the memories of all concerned. However, guests are warned that Gold Fever is real, which is perhaps why passes range from one hour to the whole summer!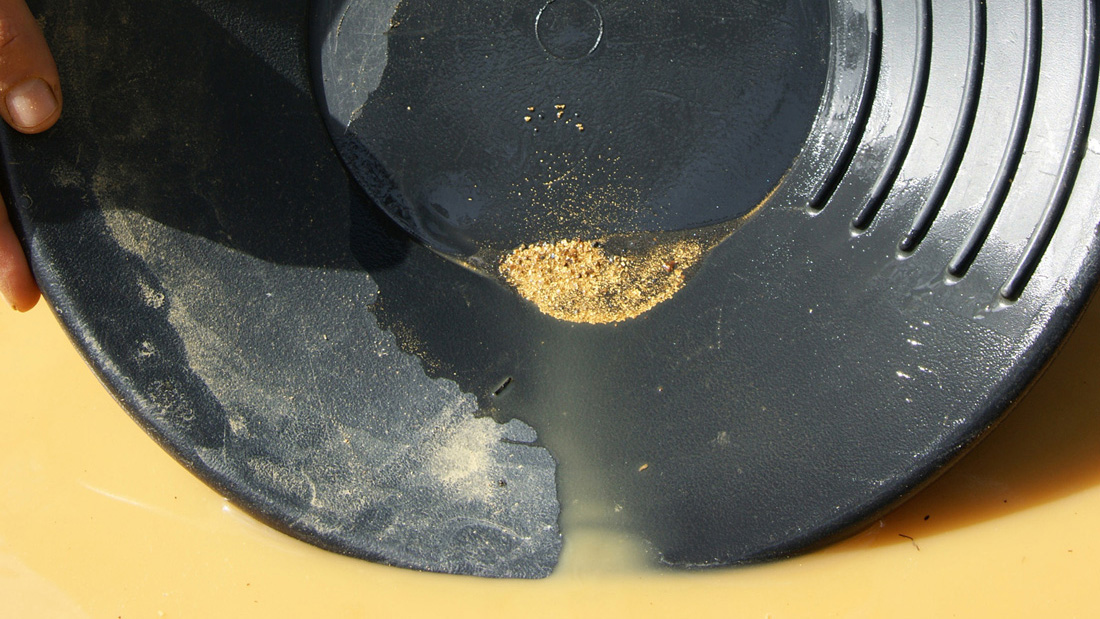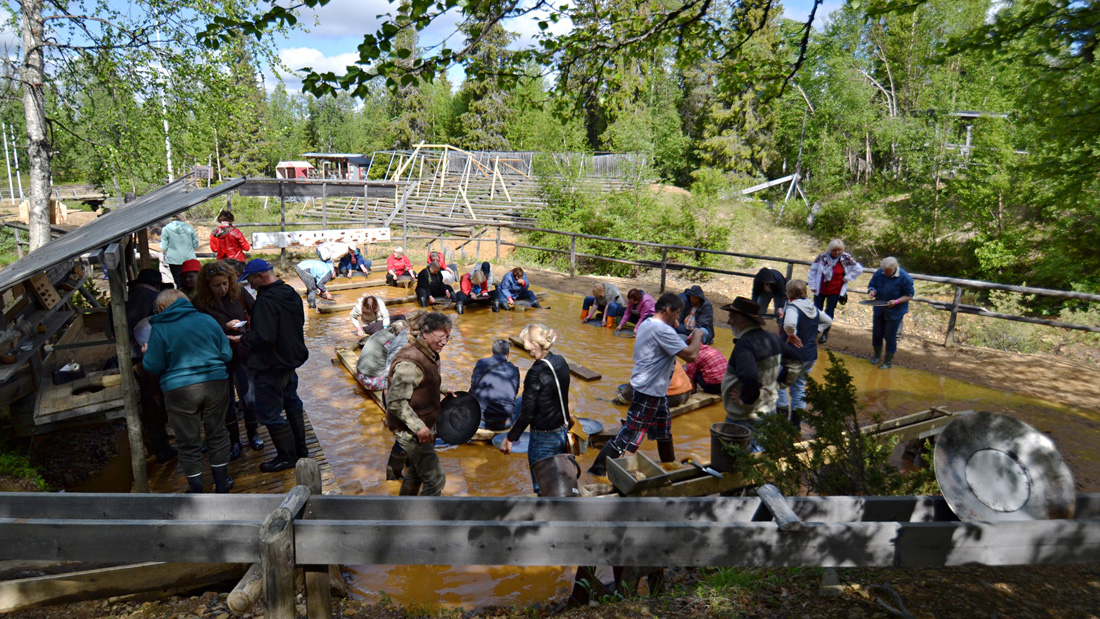 Winter Safaris – Explore the Arctic Wilderness
During the long winter months, Tankavaara Gold Village operates a range of safaris of various durations. Guests can choose from husky sled safaris, reindeer sleigh safaris, snowmobile safaris and guided snowshoeing trips to the national park. These can take 2, 3, and 4 hours, the choice is yours, and there is a special 3 hour evening safari to see the Northern Lights from specially selected vantage points.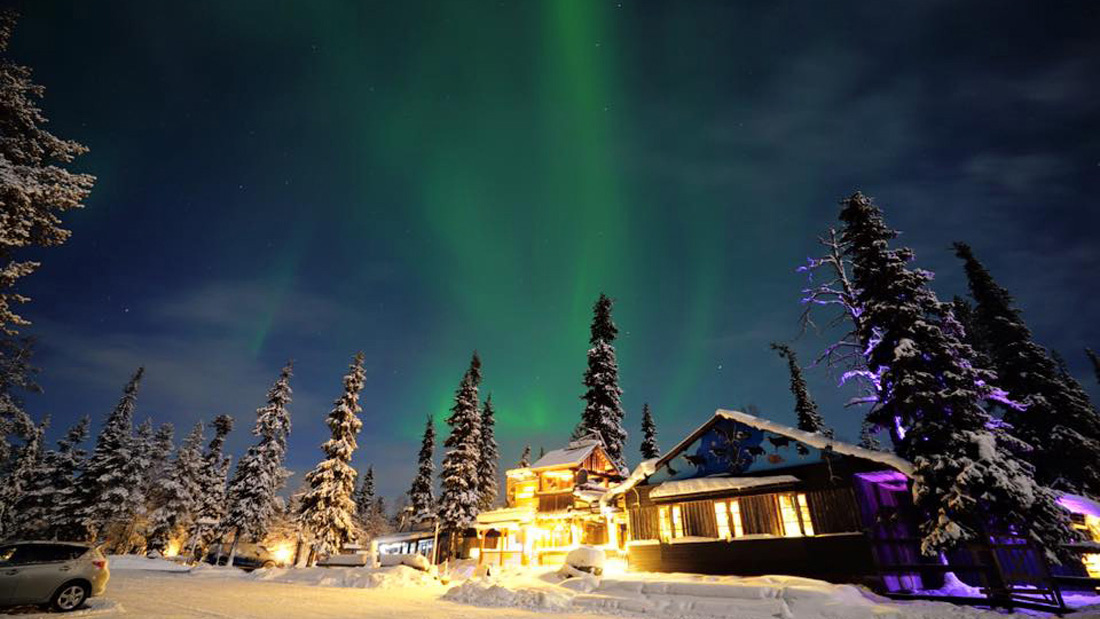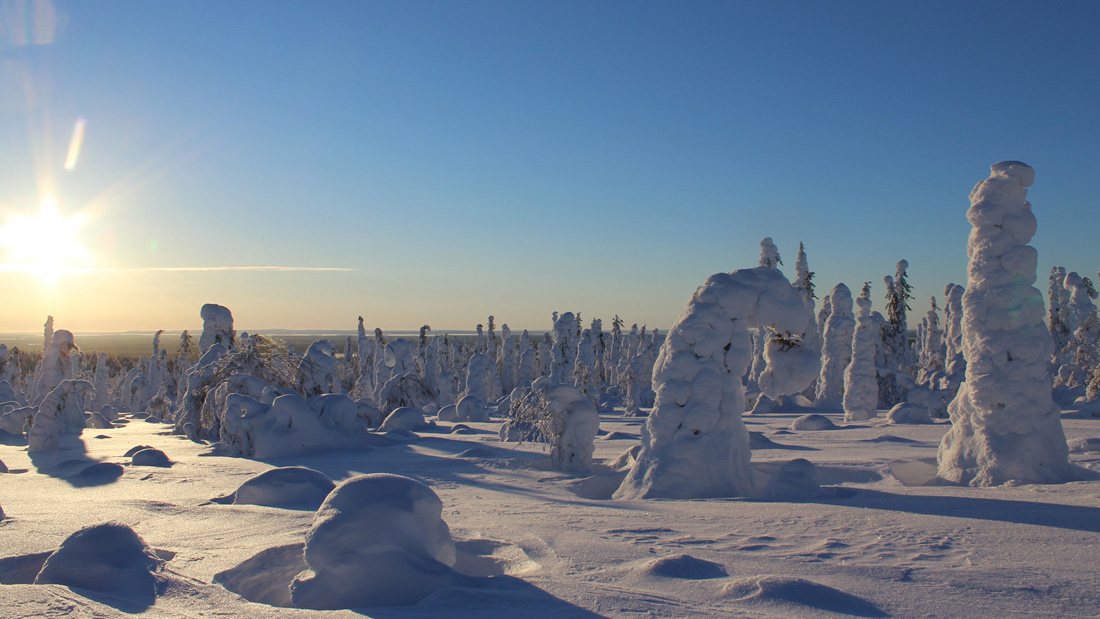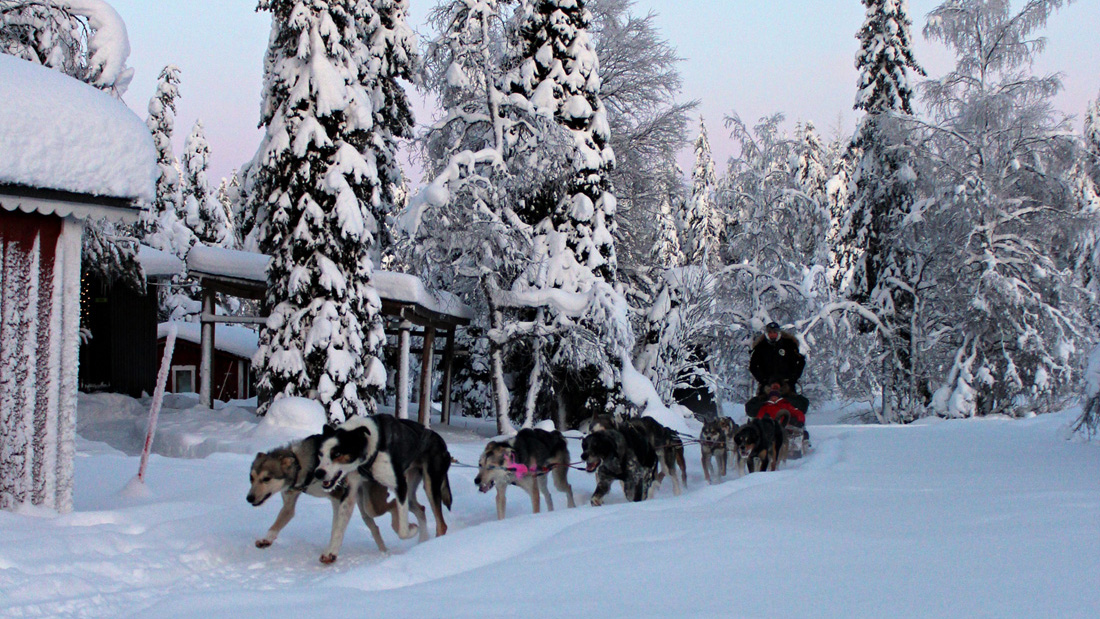 Special Events in Tankavaara
Throughout the year, Tankavaara Gold Village is host to a number of special events. Of these, the oldest is the World Gold Panning Championships which have been held annually since 1973, and which attracts competitors from all over the globe – in 2017 Canada, USA, South Africa, and New Zealand were among the countries represented! The Gold Village also hosts a Mölkky competition which awards prizes in gold.
The Gold Rush Run is a dog-sled racing competition which attracts professional mushers from across the borders to compete in races over varying distances, with the Village being both the starting and end point for each race. There are also a number of music events organized throughout the year, including their acclaimed Northernstar Rock'n Roll & Blues nights, and Taigafestival, a summer music festival with a whole day devoted to entertaining the kids and a day celebrating the folk music of the Sámi.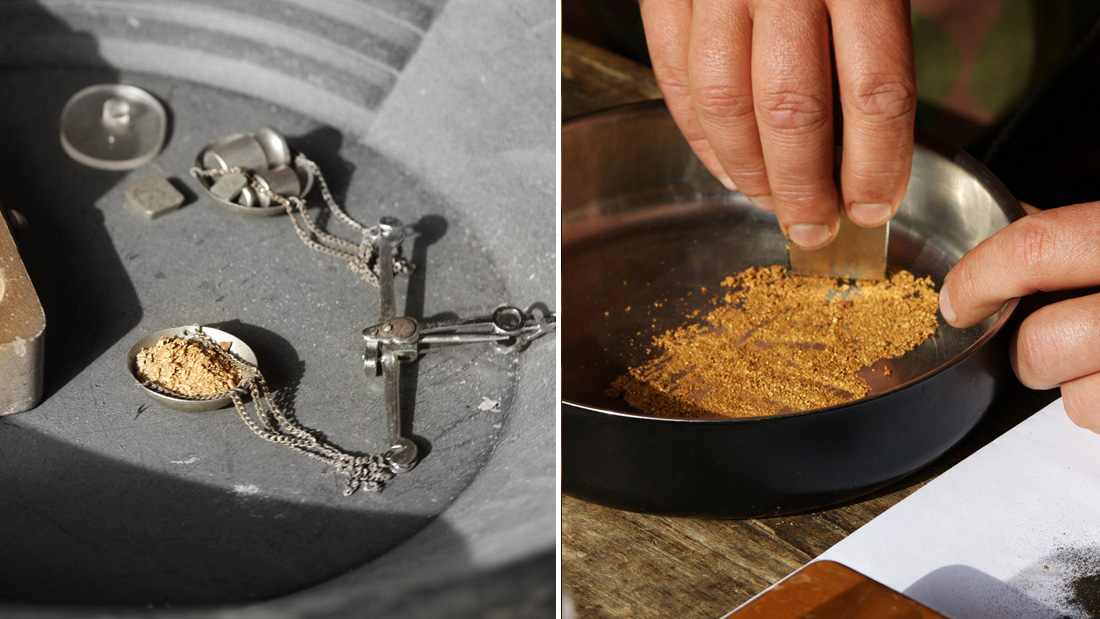 Special Holiday Packages
There are special holiday and guided tour packages available for visitors to Tankavaara – the 2 day Prospector's Holiday, the guided Gold & Culture package, the 1-hour Gold panning tour and the Gold Panning Family Day tour. You can book all tours online here >>
The Prospector's Holiday allows clients to spend two days panning for gold in Lapland under the midnight sun. A professional guide is there to show how its done, all equipment is provided, and of course you get to keep all the gold or gems that you find. A visit to the Gold Museum is included, as is two nights accommodation in a prospector's cabin, with breakfast.
The Gold & Culture package for groups is a summer offering that includes guided gold panning (clients keep the gold and gems you find), a guided tour of the Gold Museum (available in English, German, and French), a 2-course meal with coffee or waffles with coffee in the Old Gold Prospector restaurant. The tour lasts up to 3 hours for a group of 10 minimum, and reservations need to be made 2 weeks before arrival.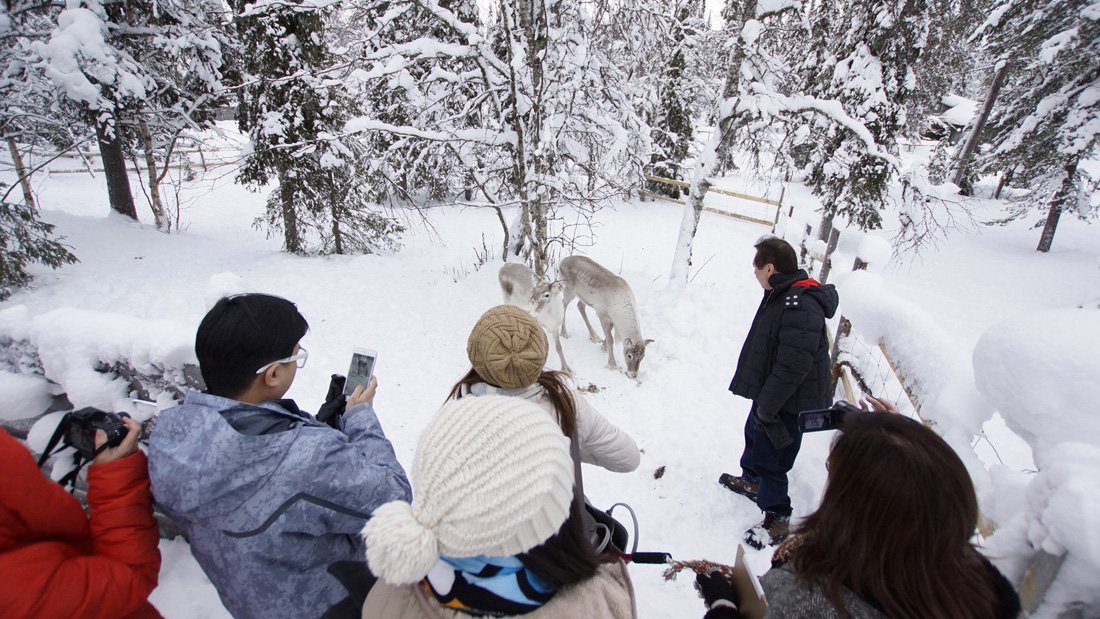 Accommodation
Tankavaara Gold Village provides year-round accommodation, with a choice between the authentic gold prospectors cabins or the modern Korundi apartments. The prospectors cabins have been designed to reflect the simple lifestyles of the old-time prospectors, with a no-frills approach, while the Korundi apartments have all mod-cons.
There is also a well-equipped camping area in Tankavaara Gold Village for visitors with caravans or tents. Campers have access to electricity and a separate building that has toilets, showers, and a shared kitchen with all the appliances you'd expect. Clients can rent a sauna, or have a special prospectors sauna with snacks provided.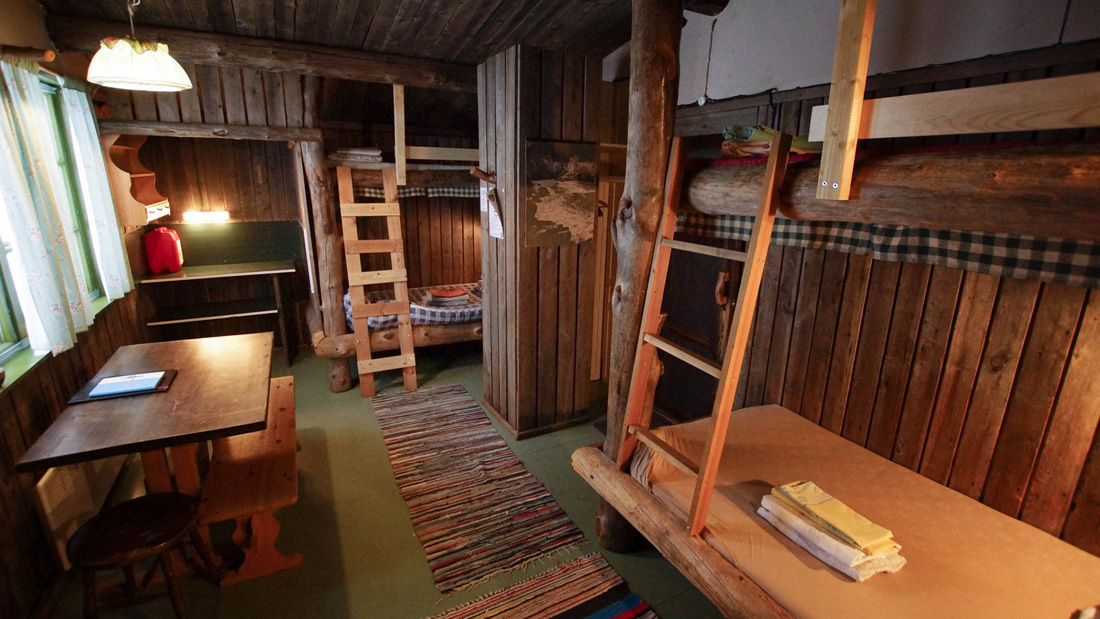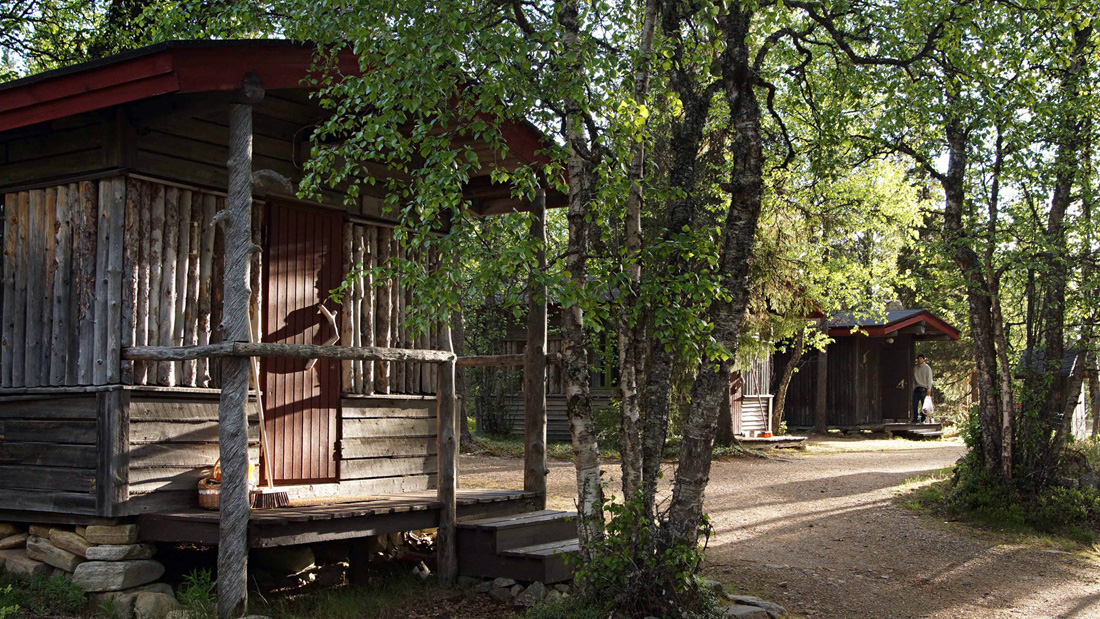 Kultamuseo – Gold Prospector Museum
This unique museum has two main sections in the Gold Prospector Museum, separated into Finland and the rest of the world. Golden World is the international side of the museum, and features a number of exhibits related to the history of gold in over 20 countries, explaining how man's desire for this precious metal has driven global exploration since before the Roman Empire.
Final Thoughts
Tankavaara Gold Village makes for a perfect day-trip or overnighter for anyone seeking a unique experience. Easy to get to and from, this is a resort with excellent services and accommodation, with plenty of activities to keep both the young and old involved and interested. Tankavaara is a splendid mix of exciting adventures and history, set in one Finnish Lapland's most beautiful landscapes, a real delight for all the family.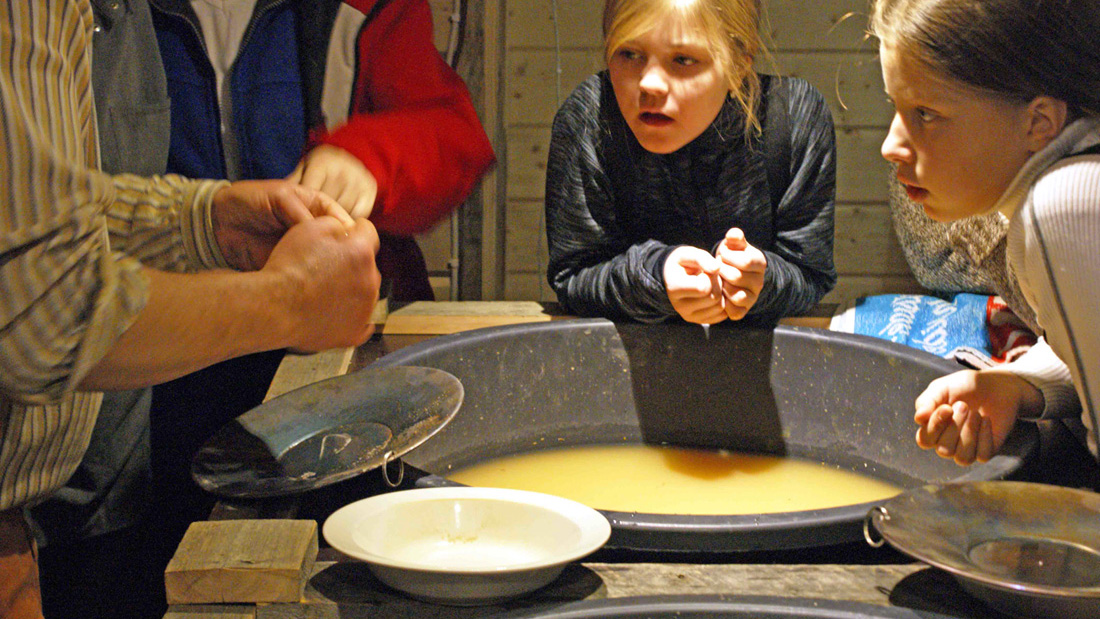 How to get to Tankavaara Gold Village
Tankavaara is situated by the E75, and is some 30 km south of the Saariselkä resort village, around 60 km south of the regional airport in Ivalo, and some 90 km north of Sodankylä. The closest railway station is in Rovaniemi, around 230 km south, with several daily coaches operating between there and Inari.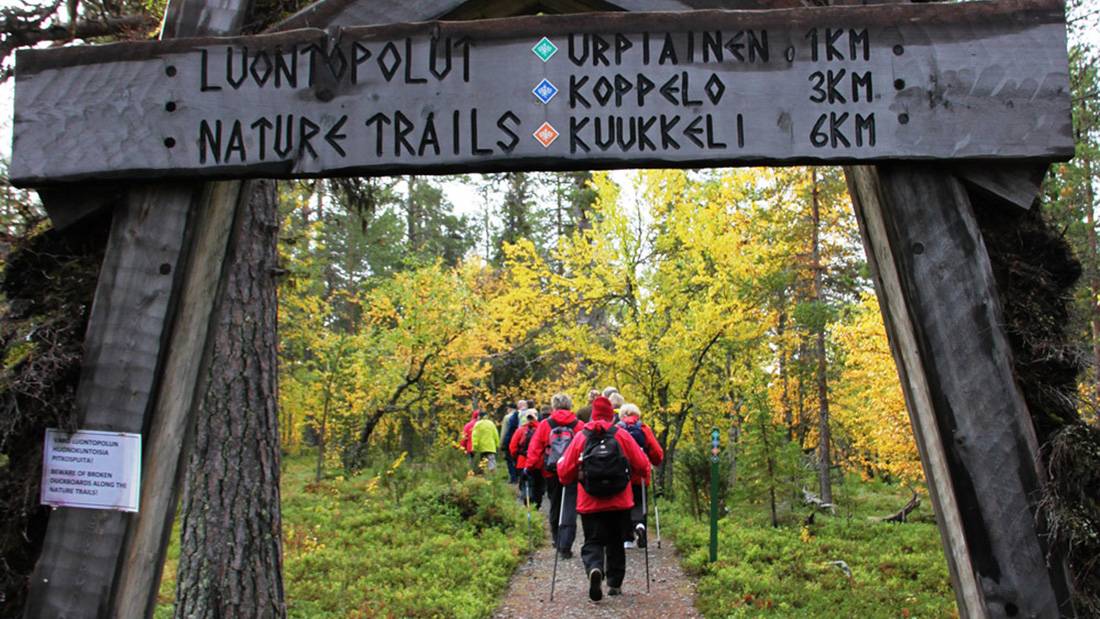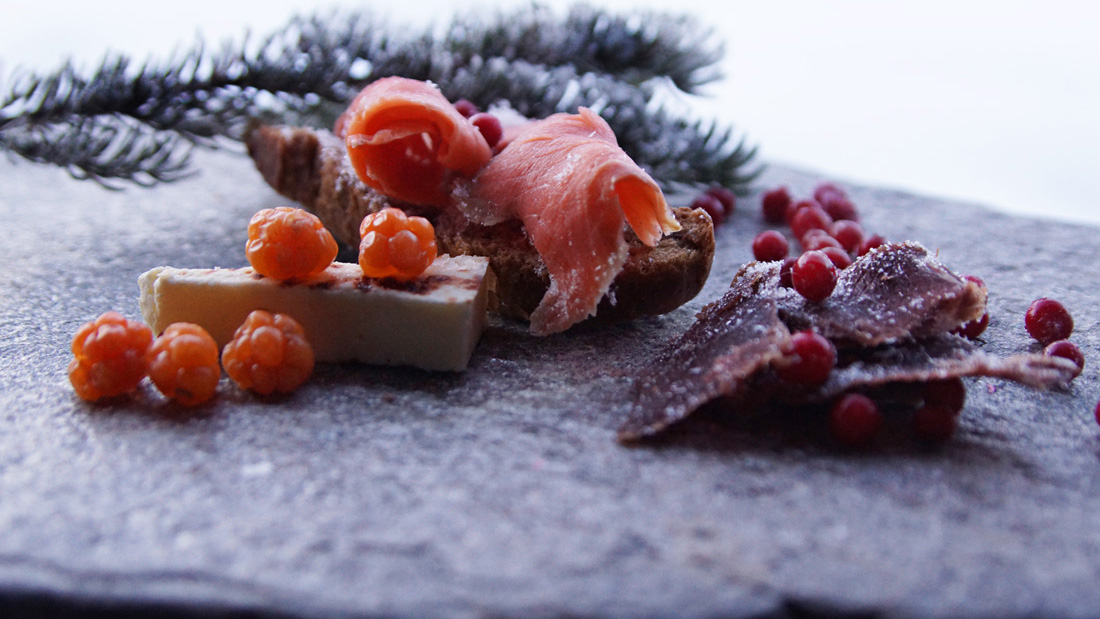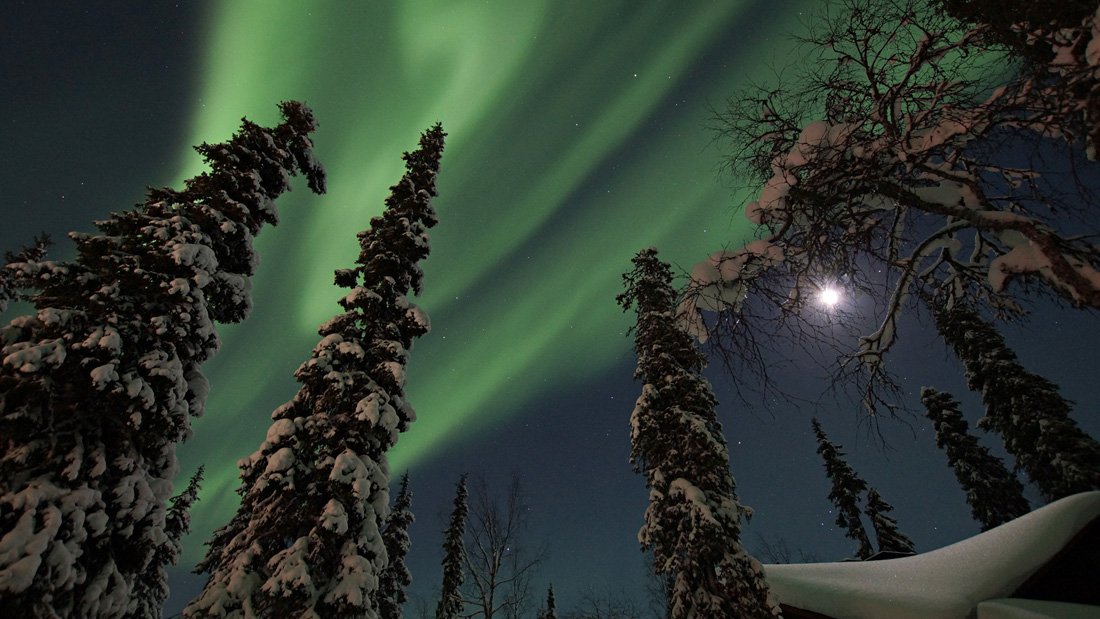 Other great destinations in Finland