Discovering Lapland: Summer experiences in Ruka - Kuusamo
View the video below and experince Ruka-Kuusamo in summer!
Are you keen on gorgeous landscapes, having amazing experiences in the midst of nature, or enjoying culinary delights? The Ruka-Kuusamo region offers all of this and more, making it the perfect choice for a holiday to remember during the white nights of a Finnish summer.
Ruka-Kuusamo is internationally renowned as an outdoors holiday destination. Here, you can hike through pristine nature letting your mind wander in peace, quiet and solitude. Or, you can enjoy fine company and share diverse adventures with them, amongst all the services you might need. Ruka-Kuusamo has it all, attracting both young and old to the area, and every year new travelers with different interests are drawn here. In Ruka-Kuusamo crisp, clean nature and breathtaking views abound, with a wide range of options for many guided activities and choices for spending your leisure time.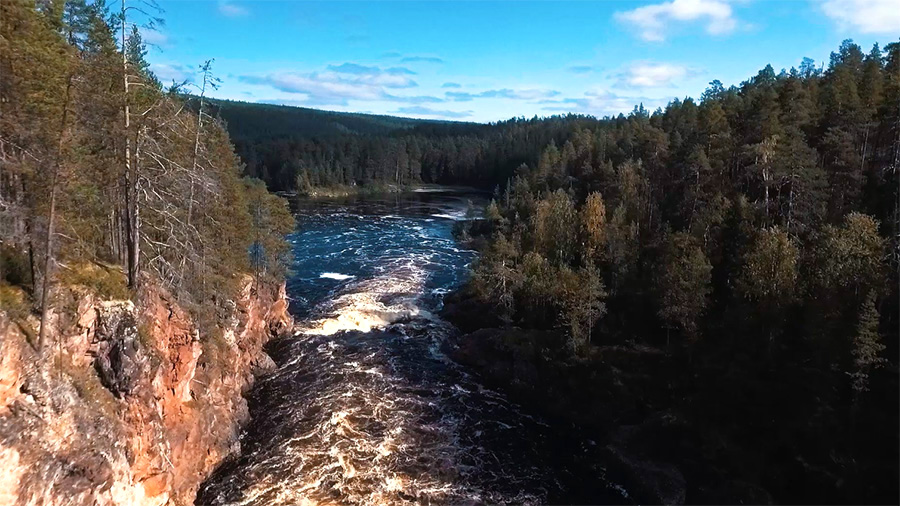 Oulanka National Park
66°22′N, 029°20′E (Oulanka)
Oulanka National Park is a wonderful combination of nature from the south, east and north of Finland. The rugged pine forests of the south, traversed by river valleys and ravines carved by the ice age, slowly transform into the undeniably beautiful aapa mires of the north. Oulanka National Park covers an area of 270 square kilometres, and provides a home for many endangered or threatened species of flora and fauna – the calypso and lady's-slipper orchids, for example, can be found on the park's fells. The park is also home to a foodie favourite, vendace, known locally as The Wise of Kitka because the fish keeps upstream in Finnish territory when the current could take them downstream and into Russia!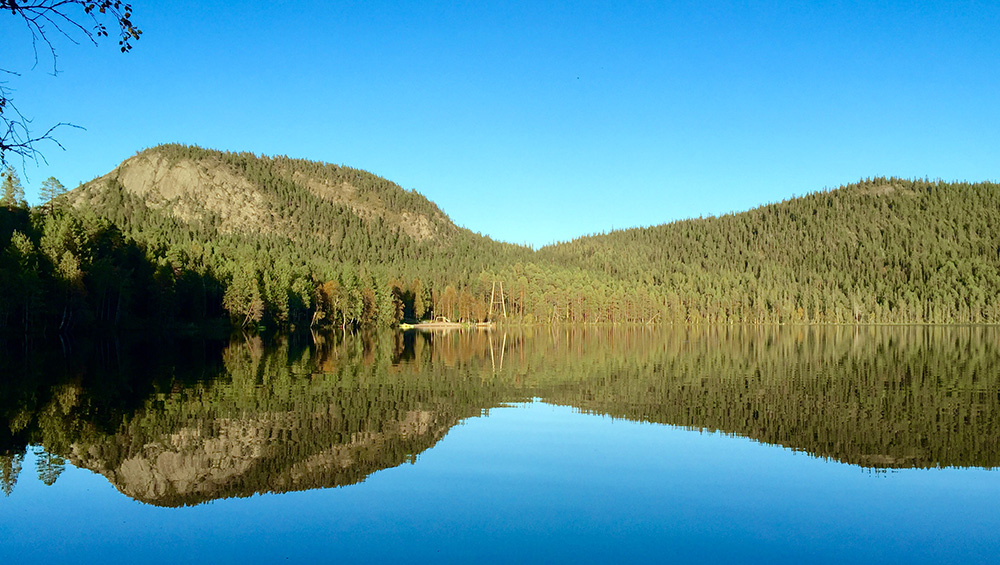 For many Oulanka is known for Finland's most popular hiking trail, the legendary Karhunkierros Trail, or Bear's Trail. A hike along this takes you through some of the region's most spectacular landscapes past sights like the Kiutaköngäs Rapids, Jyrävä Waterfall, the River Kitkajoki as it flows through the Oulanka ravines, the hanging bridges that cross it, and many other breathtaking sights. In Finnish hiking circles the Karhunkierros is a must – at least once in a lifetime. The main trail is 82km long, but there are also shorter day trails ranging from 18km to 31km, as well as the Pieni Karhunkierros which is a mere 12km long.
As you hike you'll come across the famous Myllykoski Falls, which start with a 5m vertical drop, becoming foaming rapids for another 50m, as they pass the the old mill, built in 1926, and invariably shrouded or swept in mist rising from the falls. There could hardly be a better spot to stop, relax, and enjoy a coffee break at an open fire, while listening to the roar of the rapids nearby. For a higher-end experience you can even arrange to have a chef prepare a gourmet dinner from local ingredients for you!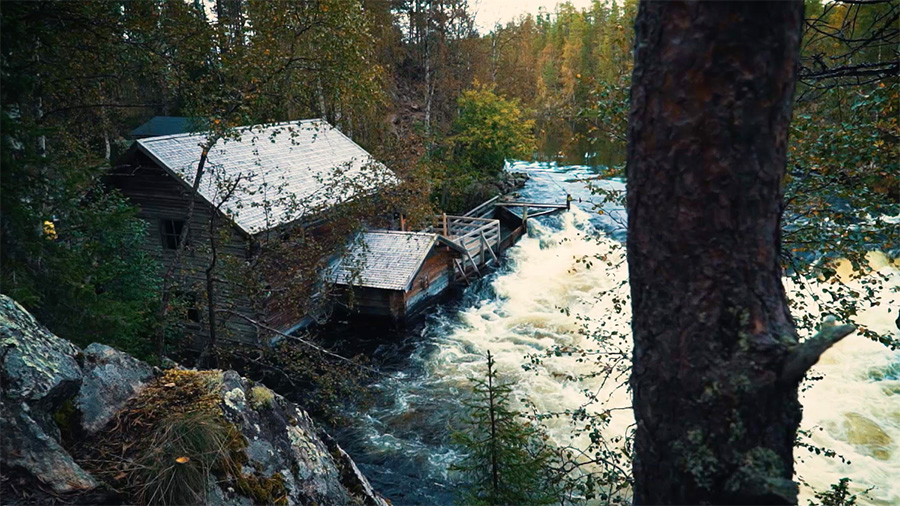 Culinary delights from Kuusamo
Although most famous for its hiking and outdoor recreations, Ruka-Kuusamo is also well known for the quality of its restaurants. Among the many culinary experiences on offer are the wild and local food focused restaurants that will tantalize your tastebuds simply reading the menu. One of these is Kuksa Restaurant, with delectable dishes that include whitefish from the wilderness lakes, tundra blinis with cold-smoked reindeer, and elk fillet noisettes glazed with wild juniper berries.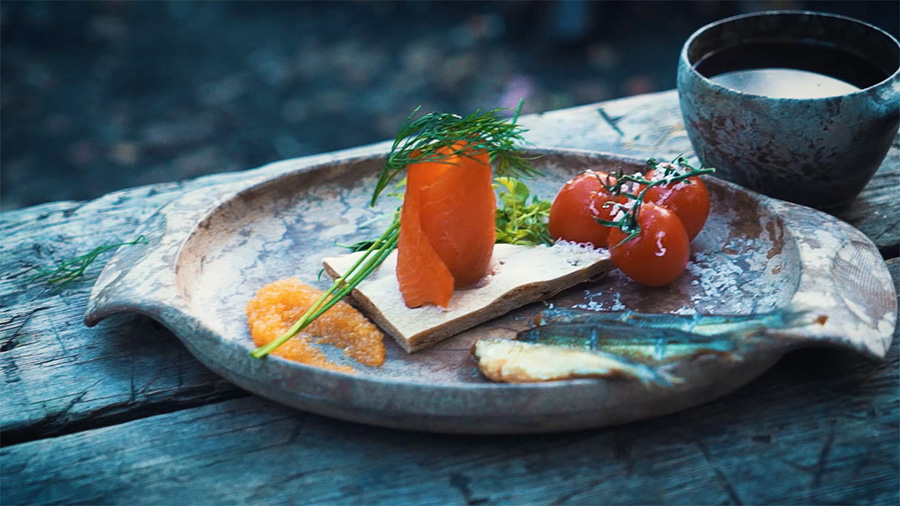 Relaxing in Sauna
That most Finnish tradition of all, the sauna, has been garnering much global praise in recent years, and the popularity of this relaxing routine due to its well-known health benefits sees ever more visitors keen to try it. Located a little outside Ruka on the shores of Lake Pyhäjärvi, Pyhäpiilo provides travelers with an opportunity to enjoy the combination of the soothing steam of a sauna with a crystal clear lake to dip in, surrounded by tranquil nature. Afterwards, refreshed and relaxed, is the perfect time to sample some delicious local wild food treats.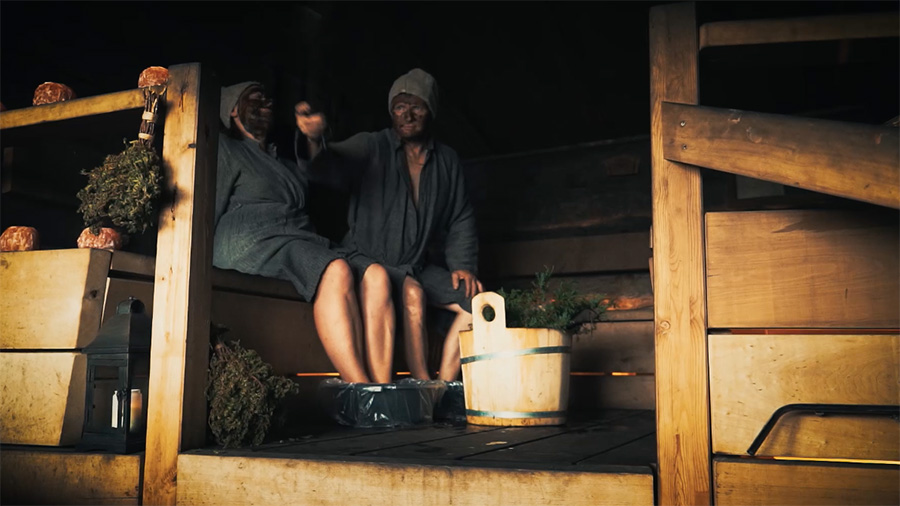 White water rafting
As it moves with exhilerating speed down the rapids, water splashes into the rubber boat. As the refreshing water hits your face and the boat bounces and sways on the river, the daily grind of normal life is the last thing on your mind. At times your paddle meets only air, as the water suddenly disappears from your side of the boat and the adrenaline takes over. The skipper's rthymic commands are heard over the roar of the rapids. You are taking part in a whitewater rafting experience organized by Ruka Safaris, who offer a choice of rapids to suit your level of adventure. One thing is guaranteed – riding the rapids will leave you ecstatic and full of energy.
The free flowing rivers through Oulanka's rugged ravines provide authentic canoeing experiences. When your canoe slowly floats with the current by the sandbanks, you truly feel connected with nature. A trout jumps and an eagle spreads its wings from a deadwood nearby, events unfold as if in slow motion.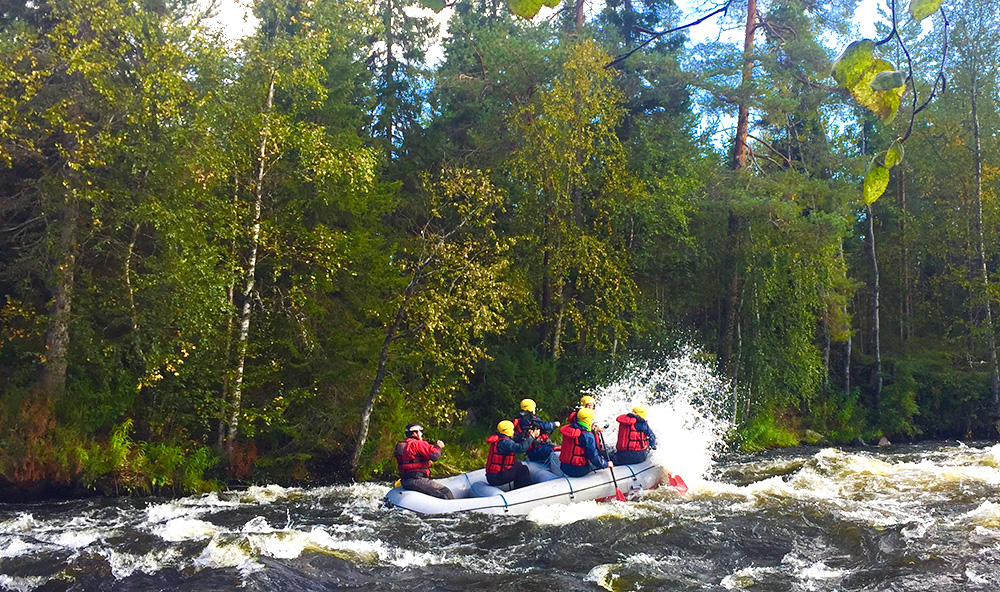 The Bears of Ruka-Kuusamo
If the untouched habitats of truly wild nature lie close to your heart then we recommend getting to know the national animal of Finland, the mighty bear. The experienced, professional guides of Karhu-Kuusamo will bring you right up to the eastern border for an unforgetable bear watch. There, snug inside a custom-made wooden hide (built specifically for bear watching), you will sense the silence and stillness. Bears have excellent hearing, and sense of smell, which means camera shutter sounds must also be silenced. These wild animals have their own routines, and you will have arrived well in advance of them to a popular feeding place.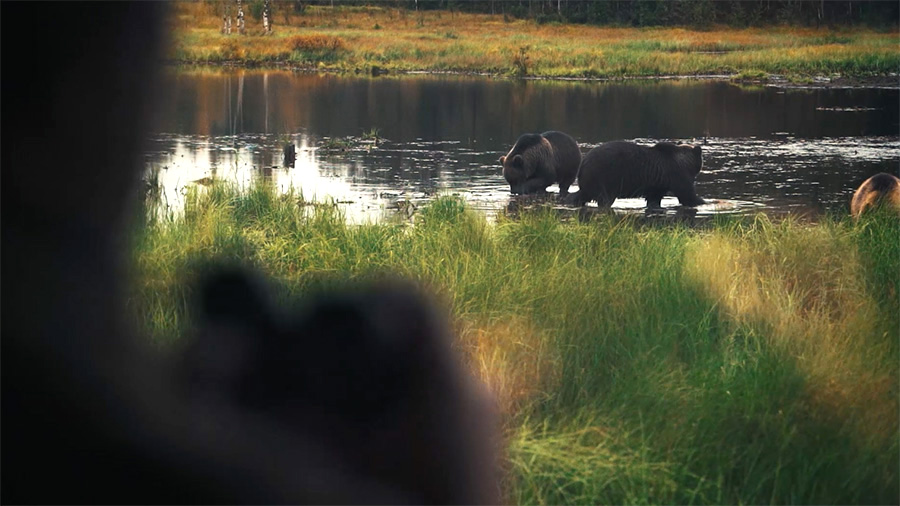 After waiting awhile a bear arrives to the swamp area before you. Soon after, another follows. The impressive sight of a full grown bear at close range is something that will stay with you forever. Not much later and there are eight bears roaming in the area, some full grown, others cubs. It is truly magical to see bears in their natural habitat and to see cubs playing and climbing in trees.
Ruka-Kuusamo – an unforgetable adventure
Ruka-Kuusamo has offered an unforgettable adventure and after a week you feel both balanced and excited. You just don't want to leave this place and you are already planning the next trip back to this magical place where your mind rests and everything is possible.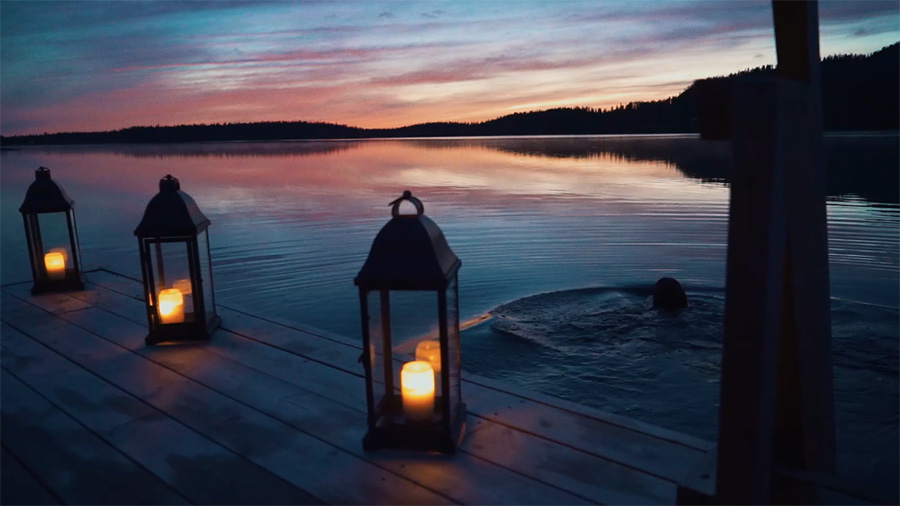 How to get there?
Kuusamo is easy to reach by train via Oulu or Rovaniemi. Your car will travel conveniently in the train as well. Many coach companies will take you to Ruka and Kuusamo but if you wish to fly it will take you only an hour by plane from Helsinki.