Discovering Lapland: Inari - Utsjoki, the far north of Lapland
View the video below and experience the amazing Utsjoki and Inari!
The most northerly part of Lapland stretches from beautifully rugged Inari to the remote, but well appointed, Utsjoki, right on the border with Norway, with the Arctic ocean less than 80km further on. For those seeking peace and quiet in the midst of breathtaking scenery, in a region famous for its Northern Lights displays, or those looking for adventurous activities, this part of Lapland is perfect.
Utsjoki 69°54′0″N, 027°01′00″E
Inari 68°54′18″N, 27°01′49″E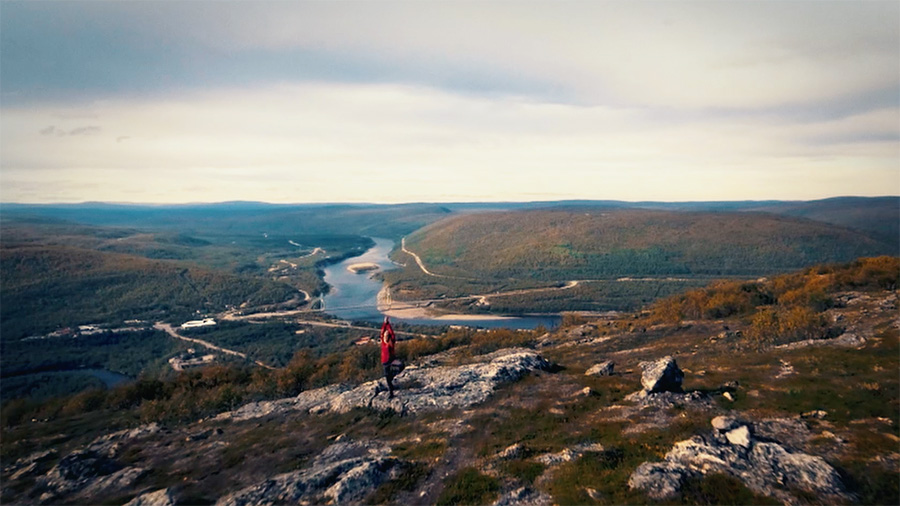 Utsjoki – the most northerly part of Lapland
Arriving to Utsjoki from Norway takes you across the strikingly modern Sámi cable-stayed bridge, under which flows the mighty Teno river, celebrated for its salmon fishing. The world record for an Atlantic salmon was set when a 36kg salmon was caught on the Teno. The river forms the border between Finland and Norway for much of its course, meandering through long valleys bounded to the north by Norwegian fjeld, and a nature reserve to the south. Indeed, with Utsjoki sitting at the confluence of two fine rivers, the Teno and Utsjoki, and nestled between the Kaldoaivi Wilderness Area and Kevo Strict Nature Reserve, it's hardly surprising that this valley is one of Finland's 'national landscapes'.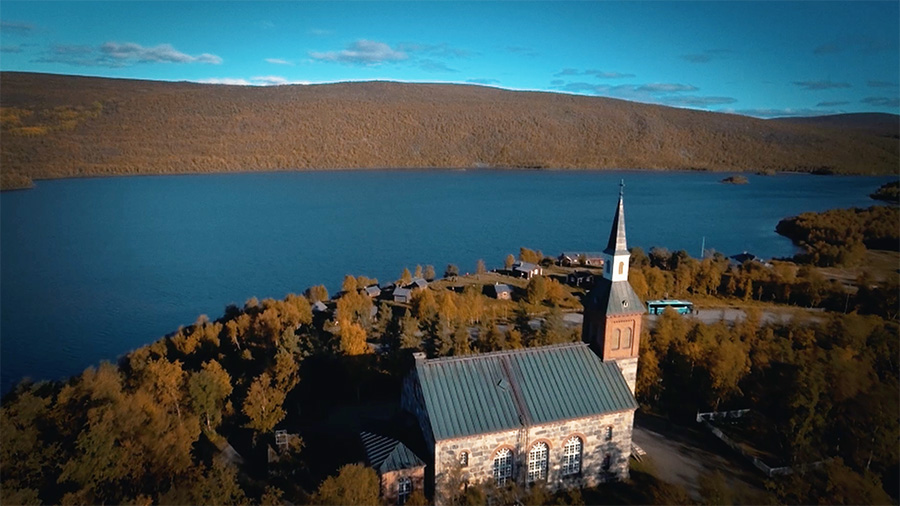 Holiday Village Valle – unique experiences in genuine Sámi country
www.holidayvillagevalle.fi
Summer's end, and wooden boats move with the currents of the river. Smoothly floating downstream, anglers at ease with their task, brought here from all over the world thanks to the river's famed bounty. Leaving Utsjoki behind, you move north towards Holiday Village Valle, where its stylish Deatnu Restaurant serves authentic Sámi delicacies from natural and seasonal locally sourced ingredients. Situated by the river, the large windows offer a soothing view of the surrounding arctic wilderness, a view you'd never tire of. But now it's time to relax in your accommodation, be it a riverside cabin or a comfortable room in the new hotel. Adventures lie ahead; there are many activities for visitors available throughout the year, with a wide range of experiences for all to choose from – truly something for everybody.
In winter, the Utsjoki valley is perfect for ice-fishing expeditions, snow-shoeing treks, cross-country skiing, taking sleigh rides pulled by reindeer or huskies, or simply marvelling at the Northern Lights. Indeed, you can combine the skiing, snow-shoeing, and huskies with the auroras for a truly memorable night!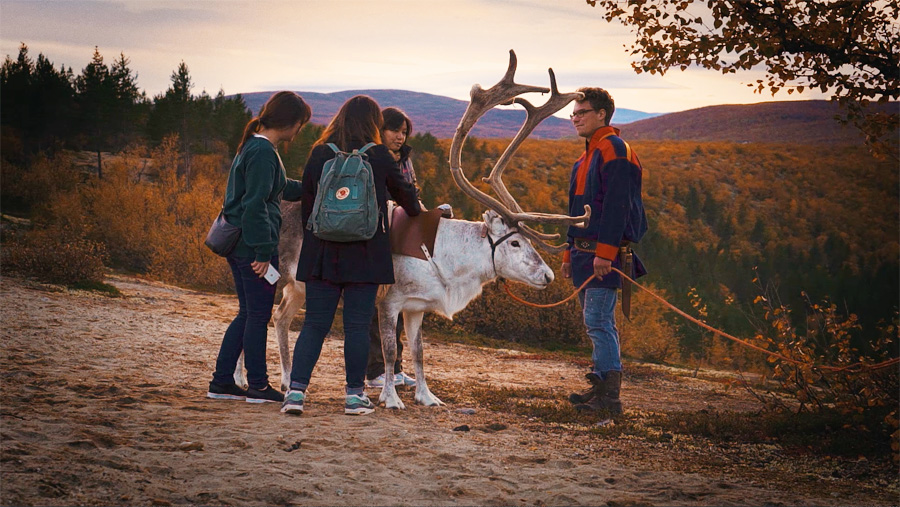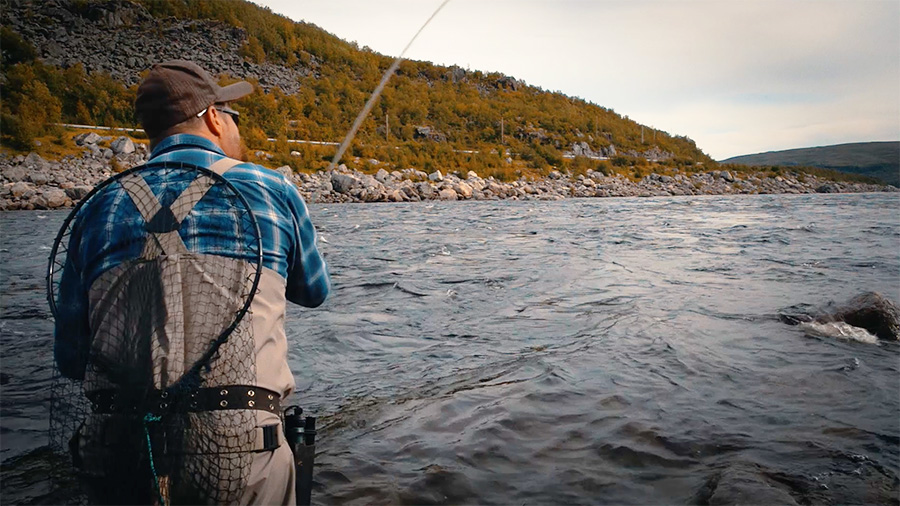 However, Utsjoki is not just an unforgetable winter holiday destination, it is also the perfect setting for exceptional summer vacations, especially for those seeking the solace of vast, empty spaces, or the thrill of fishing one of most northerly rivers in Europe, a river renowned for its salmon. This is above all a Sámi region, presenting ample opportunities to explore Sámi culture and history; through their animal husbandry and handicrafts; by taking reindeer walks or enjoying a meal in a kota hut. There is also the opportunity to travel through the fjelds and fjords, past their waterfalls and on to the Arctic ocean: don't forget your camera, there may be whales! Holiday Village Valle offers many different holiday experiences to choose from.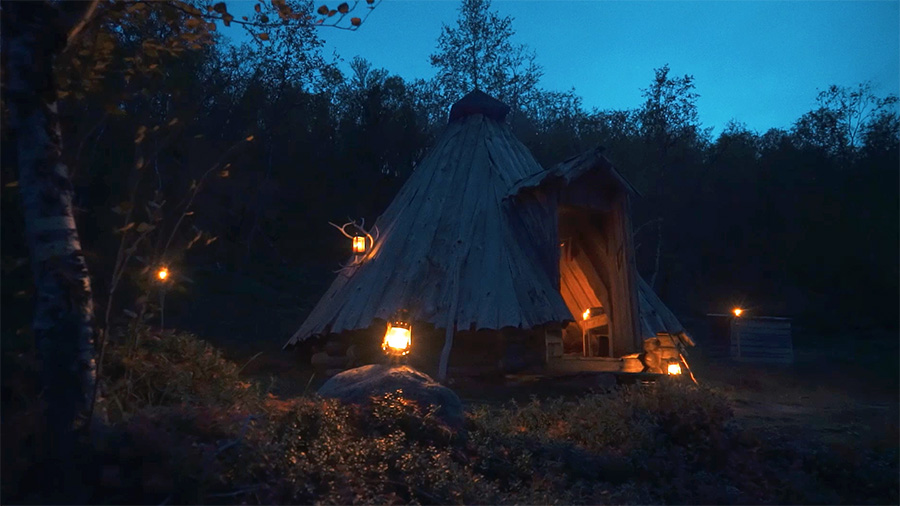 Inari – beautiful as a bride
www.visitinari.fi
The largest of Finland's municipalities, Inari sits beside the country's third largest lake, also named Inari, although sometimes called the Sámi Sea! Covering over a thousand square kilometres, Inarijärvi boasts almost 3,000 islands. The most famous of these is Ukko, a sacred site for the Sámi people, reachable by a well equipped catamaran on a lake cruise. Further explorations will lead you to the red-timbered wilderness church of Pieplajärvi and the cemetary island with old wooden crosses.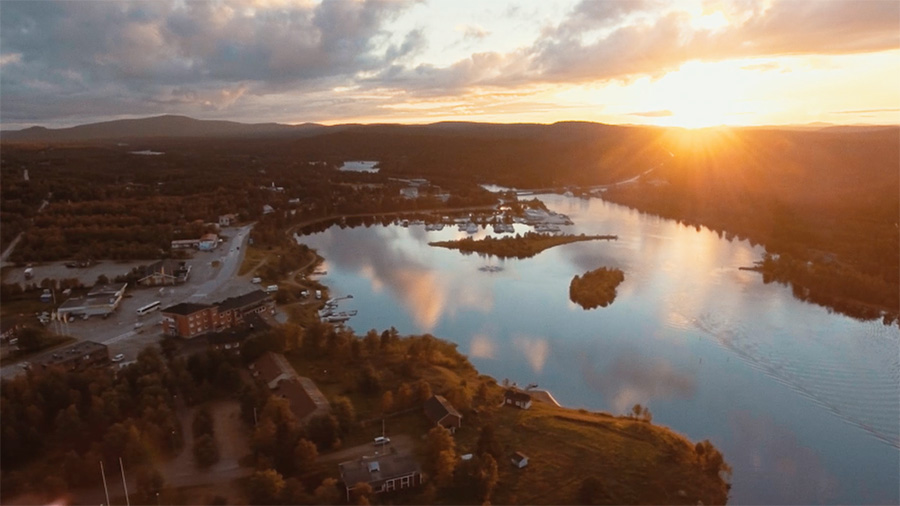 The rugged wilderness surrounding a lake plentiful in rocky islands make it ideal for exploration by canoe or kayak, two of the most popular summer activities available. Many islands have appointed firepits and lean-tos (ideal for picnics), and there is no lack of sheltered bays where anglers can test their skills against the trout and grayling for which the region is renowned.
As autumn arrives visitors can take Northern Lights cruises, up until the winter ice covers the lake. Far out into the wide lake light pollution is forgotten, and the experience of gazing on the auroras dancing in the skies while similarly mirrored on the lake's still surface must be one of the most beautiful in all the natural world. See Visit Inari for more information.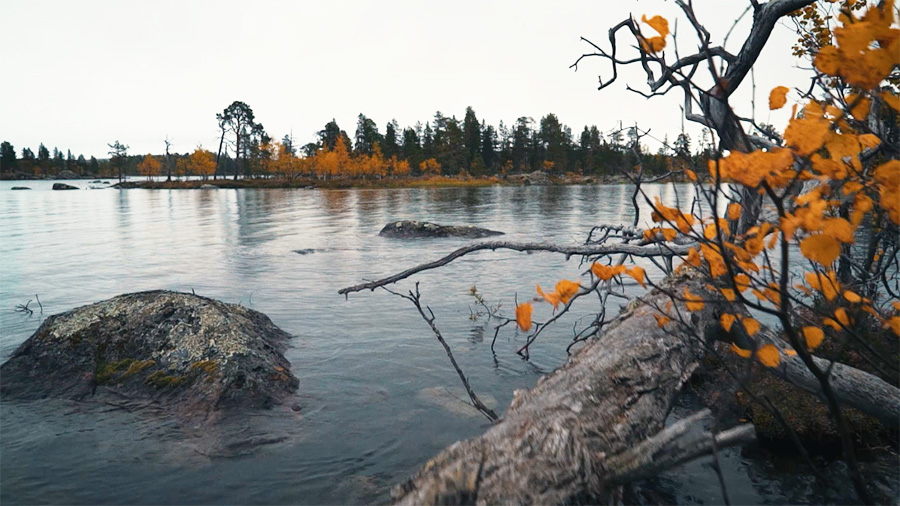 Accommodation in the beautiffuly appointed, lakeside Hotel Inari provides an excellent base for all your adventures. Take a stroll from here, across the Jäniskoski suspension bridge over the frothing rapids for which it is named, past rows of delightful white willows, up to the Sámi museum, Siida. Evenings can be spent relaxing in the hotel's sauna, or enjoying an a-la-carte meal in the restaurant. Come winter Hotelli Inari's accommodations will include lakeside panaroma cottages, where the crisp and snowy vistas, complemented perhaps by dancing auroras, can be enjoyed in comfort, warmth, and privacy.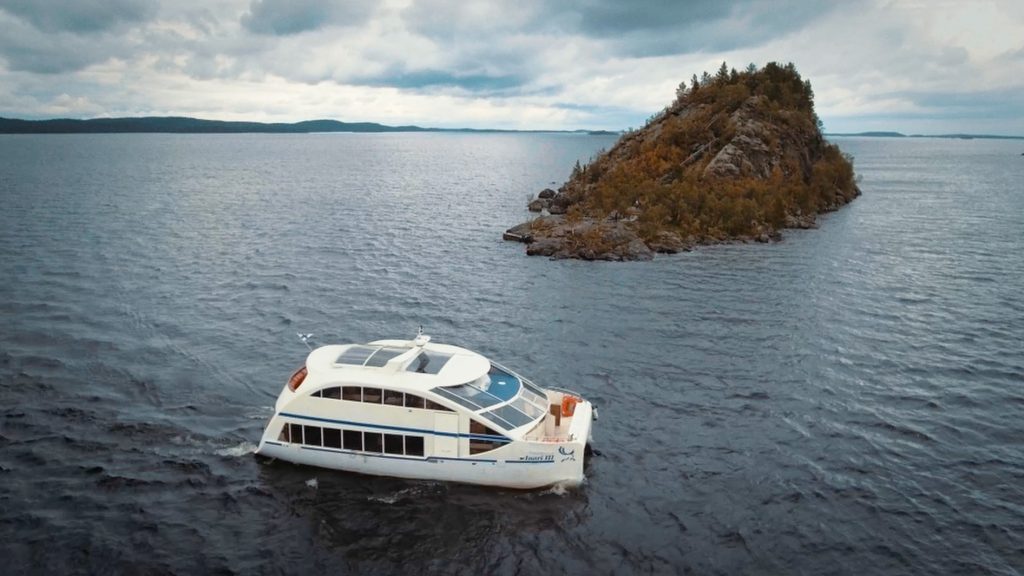 Aurora Holidays and amazing aurora experiences
www.auroraholidays.net
Aurora Holidays, just a few kilometres east of Utsjoki town, have been specializing in aurora holidays for enough years now to have garnered a reputation for excellence. As the name makes perfectly clear, this family business specializes in providing a dedicated aurora experience for its clients, with photography tutorials and tips from experts alongside guided excursions. Accommodation is provided in spacious and comfortable cottages, with their own saunas and terraces that look out over the river.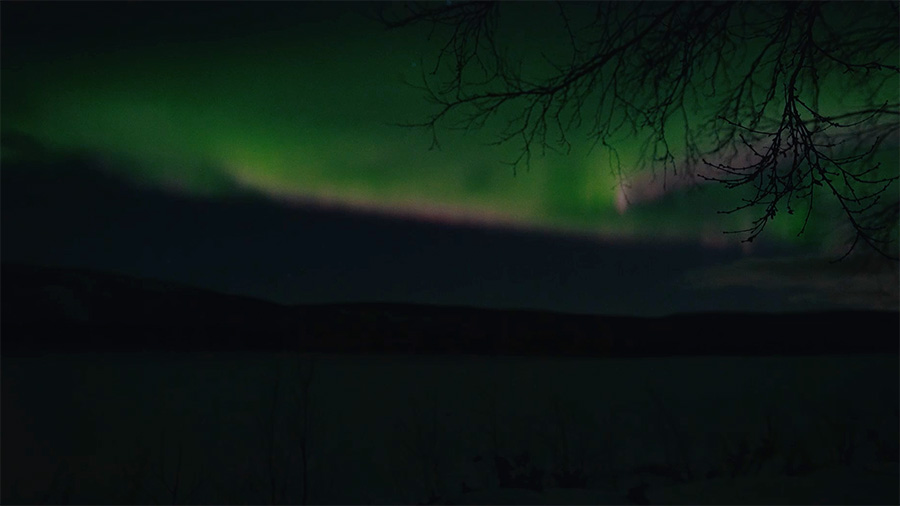 Should you wish to escape from relaxing in a cozy atmosphere, take an exhilerating ride through gorgeous Lapland scenery in a husky sledge! Or take a guided mini-hike, or rent a bike, and explore the nearby fjelds. When there is no ice you can even rent canoes and enjoy the river valley from the best possible vantage.
Whether you wish to experience camp-fires over coffee, that sense of solace reached through a contemplative hiking retreat into nature, or the adrenaline rush of a snowmobile safari, Aurora Holidays will take care of the planning for you, leaving you to simply enjoy the experience.
Although specializing in aurora experiences, this is also a region where the sun doesn't set for over two months, which presents another kind of experience altogether! Then the darkening evenings of autumn arrive, and the auroras can be seen again (the average for Utsjoki is 65%) and visitors from all corners of the globe begin to arrive.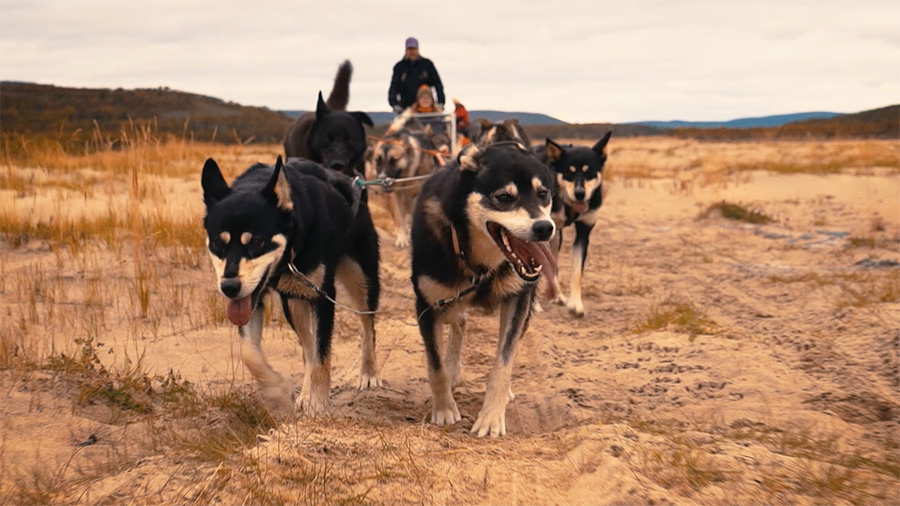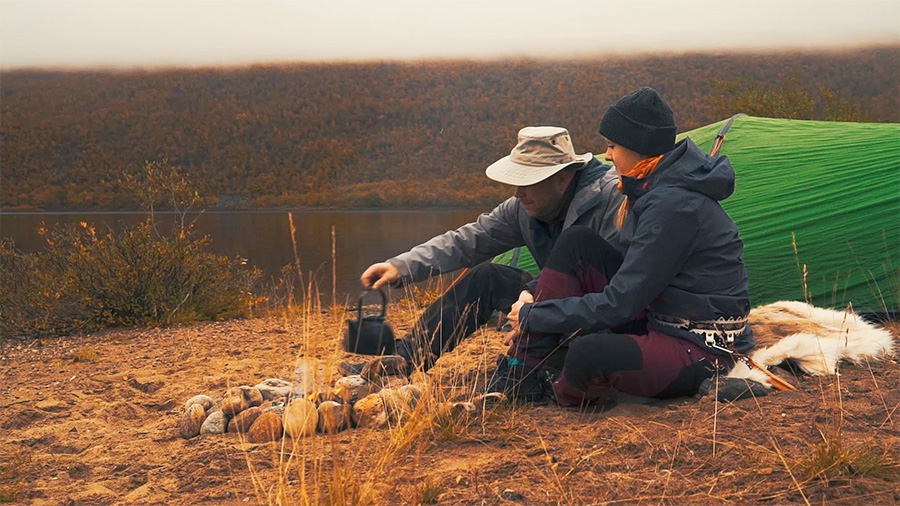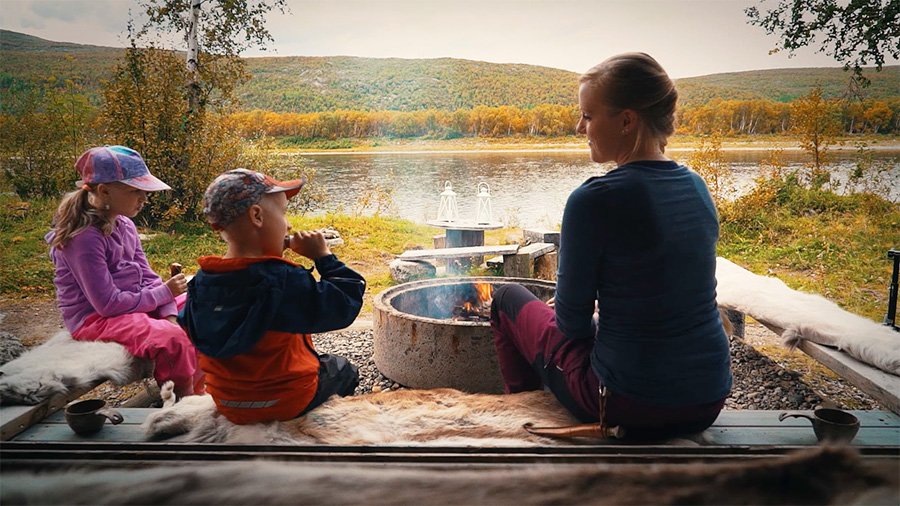 So, why not come sample the natural beauty of this most northerly part of Finnish Lapland: allow yourself to become immersed in peace, to breathe the cleanest, purest air in Europe, in one of the last true wildernesses in the world. There is something magic in the air, the magic of Lapland – experience this gift once and it will remain with you the rest of your days.
Getting to Utsjoki and Inari:
Inari is served by airports in Ivalo or Kittilä, usually via a 90 minute connection from Helsinki – although there are a growing number of direct flights available, especially from Europe. There is also a night train that travels from Helsinki to Kolari or Rovaniemi. Utsjoki is served by Kirkenes airport in Norway, reached in less than two hours by a connection from Oslo and other cities.