Year after year, Paljakka has been reported to be the snowiest area in Finland. This is affected by Paljakka's high location and southwest winds. For the winter traveller, Paljakka is one of the snowiest ski resorts in Finland, offering the highest peaks in Kainuu (190 m) and the longest ski slopes. In addition to the ski slopes, Paljakka's winter offers well-maintained and varied cross-country ski trails, varied winter trails for cycling and wonderful freeride areas for snowmobiling and routes for snowshoeing. On the hiking trails tucked into the bare winter forests, you can walk and feel free at your own pace.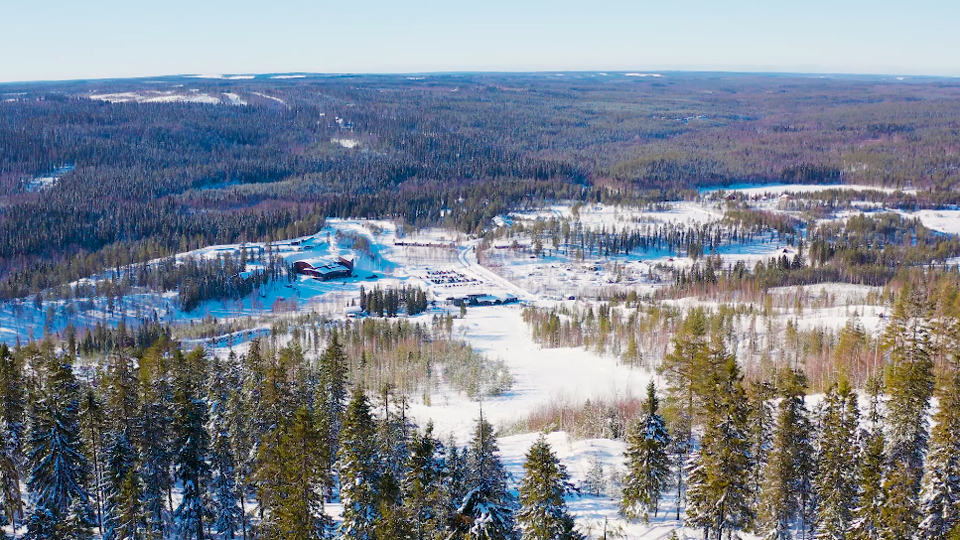 Cross-country skiing in the middle of evergreen forests
Imagine quiet, rugged nature and snow-crowned trees around you. Ski at your own pace, without hurry, noise, crowds or stress. The Paljakka cross-country ski trails are well-maintained and can be conveniently reached directly from your accommodation. In the vicinity of Paljakka there are more than 100 km of cross-country ski trails of different lengths and levels of difficulty. There are easy and short practice trails for beginners. For the more experienced skiers, there are more challenging, longer runs. Some of the ski trails go right in the vicinity of Paljakka Strict Nature Reserve in the middle of untouched nature and evergreen forests.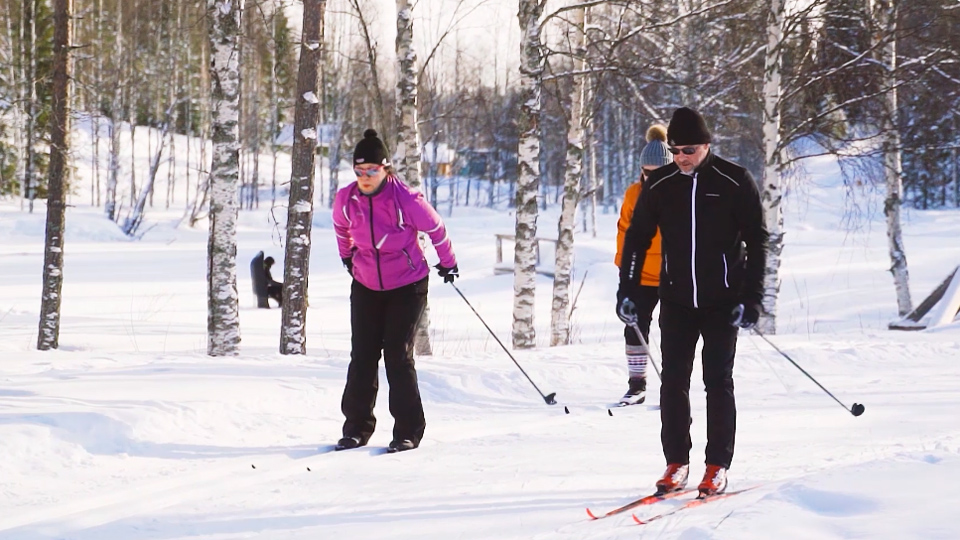 Hiking and snowshoeing in the wilderness

Listen to the silence; winter nature has stopped waiting for a new spring. See the pure white snow, take a deep breath – feel and experience nature at its purest! On the hiking trails tucked into the bare winter forest, you can snowshoe at your own pace. On well-marked and guided trails, hiking is the safest and easiest way to get to enjoy and experience the winter nature of Arctic Lakeland and even photograph or video snowy landscapes. There are also plenty of varied terrains suitable for snowshoeing. You can even try to climb to the top of Paljakka peak or hike to the hut of the lower terrain.
Fatbiking through winter forests

You can also enjoy the magic of winter forests by bike! With the big-wheeled fatbikes, you will experience a natural and quiet way to enjoy the snowy nature while getting an effective workout in the fresh winter weather. Electric fatbikes are the best choice when you want to enjoy nature with a little lighter pedaling. You can rent a fatbike or e-fatbike for your own use or take part in guided tours.
Huskies, reindeer and horses

Riding on a sled behind eager and friendly huskies, you can take an unforgettable dog sled ride in the middle of snow-crowned trees, in one of the oldest evergreen forests in Europe. The eager barking of the dogs fades into the silence of nature. After the safari, you can feed and get to know the huskies better if you wish.
In Paljakka you can also get acquainted with exotic, semi-wild reindeer, as the northern part of Puolanka is the southernmost reindeer husbandry area in Finland. During the reindeer farm visits, you can get acquainted with the care of reindeer and the life of reindeer herders, as well as participate in the feeding of reindeer.
In Paltamo, about half an hour's drive from Paljakka, you can participate in horse riding treks with Icelandic horses. These lovely horses guarantee a gentle ride, and horseback riding always progresses according to the level of the group on forest roads and snowy forests. During the break you can enjoy the warmth of the hut.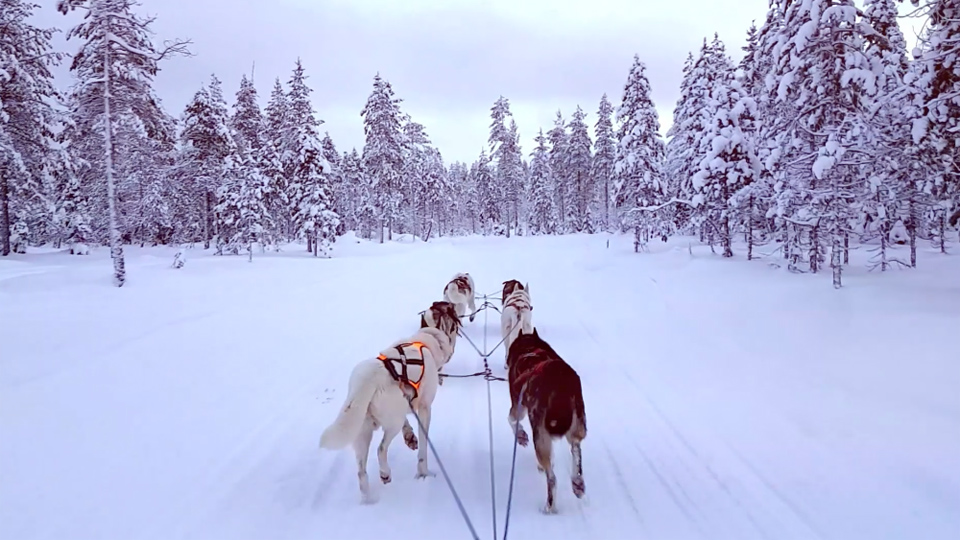 Paljakka is a snowmobile paradise

If you haven't ridden a snowmobile yet – Paljakka is the best place to try! Even experienced drivers will find challenges, as Paljakka's 500-kilometer route is combined with Kainuu's 2,000-kilometer route. You can rent a snowmobile for your own trip or take part in a guided safari. There are safe routes and experienced snowmobile guides to teach you the secrets of snowmobiling. Even first-timers can experience memorable snowmobiling experiences safely. Paljakka is also home to Finland's first and best freeride area for closed snowmobiling in Finland!
Paljakka Fishing Park – A unique ice-fishing experience!

The joys of winter in Finland include ice fishing. In Paljakka, an innovative, more pleasant way to protect from the winter wind has been developed for this traditional Finnish form of winter fishing. In an igloo-shaped and heated tent in the Paljakka Fishing Park, the Forellibar, ice fishing is done from the comfort of a camping chair. There are also ice fishing opportunities on the ice of the lake under the traditional winter sky. Guided fishing with an experienced guide is a great experience. You will learn the tips from the guide quickly and soon you will already be attracting fish to the hook!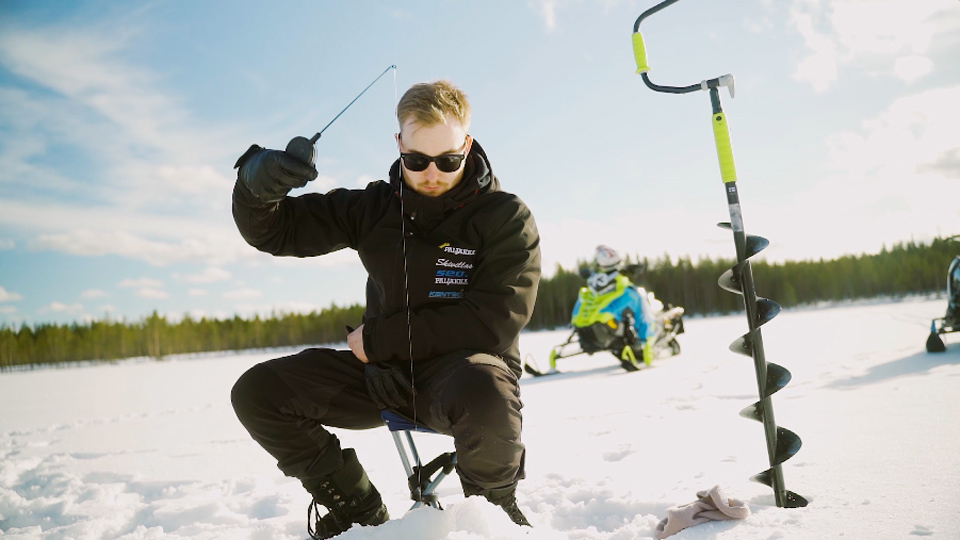 Visit Puolanka

Paljakka is located in the municipality of Puolanka, which is about half an hour's drive from the municipal center. In Puolanka, there are more services and places to visit for the traveller. Have a coffee at the Puolanka Pessimism House or check out the Kumpula House, where you can get to know the youthful years of Isa Asp, the first female writer in Finland to publish in Finnish language.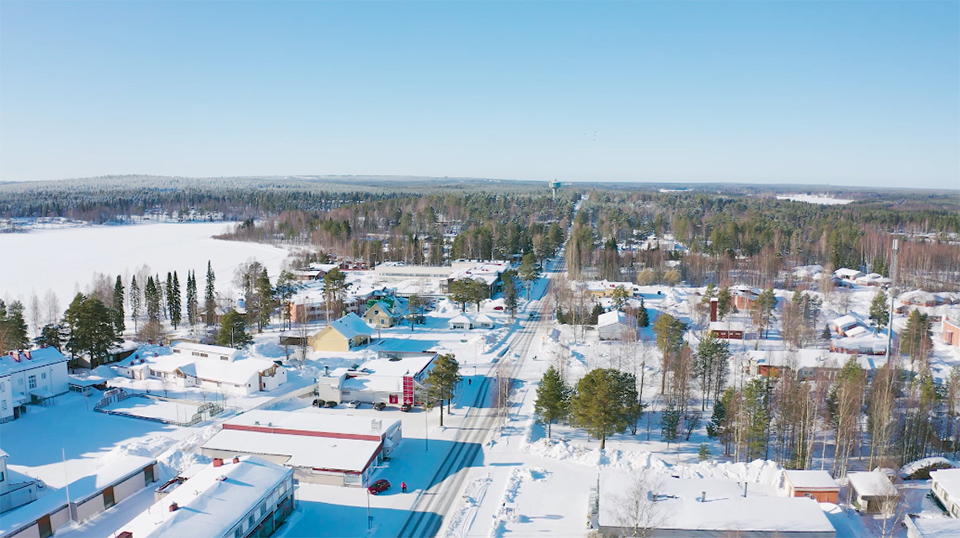 How to get to Paljakka

If you are traveling to Paljakka by car, search for driving directions online with the keyword "Matkailukeskus Paljakka". If you come from the south, you reach Paljakka via Kajaani, those from the north drive from the direction of Puolanka. Driving instructions from Oulu (160 km), Kajaani (68 km) and Paltamo (48 km) can also be found on the www.paljakka.fi website. The distance from the Helsinki metropolitan area is about 600 km and you can drive to Paljakka in about 7.5 hours.
Those traveling by bus and train should travel via Kajaani. In Kajaani, the bus station is located in the travel centre connected to the train station. You can easily switch from train to bus and vice versa. You can find bus timetables to Kajaani here: www.perille.fi. Train timetables: www.vr.fi. There are pre-order bus connections and taxi services from Kajaani. Train Station to Paljakka. The Kajaani-Paljakka bus ride takes about 50 minutes.
The nearest airport is in Kajaani. Driving time from Oulu and Kuusamo airports to Paljakka is about two hours. See timetables at www.finnair.fi. The connection from the airport to Paljakka is possible even by bus, taxi or rental car. You can ask about Paljakka's transport services from Kajaani railway station or airports here.