World renowned as a winter resort, Levi is an easy-to-reach destination in Fell Lapland whose popularity for summer and autumn vacations has been steadily growing in recent years. Idyllically situated in a region of Lapland famed for its breathtaking beauty, Levi is an ideal base for enjoying pristine nature, spectacular Northern Lights, the nightless nights under the magical midnight sun, and the vibrant colours of ruska when autumn arrives. There are countless excursions and activities to enjoy, all the services of the village, and accommodation options that include 5 star hotels, holiday apartments, luxury villas, and iconic glass igloos.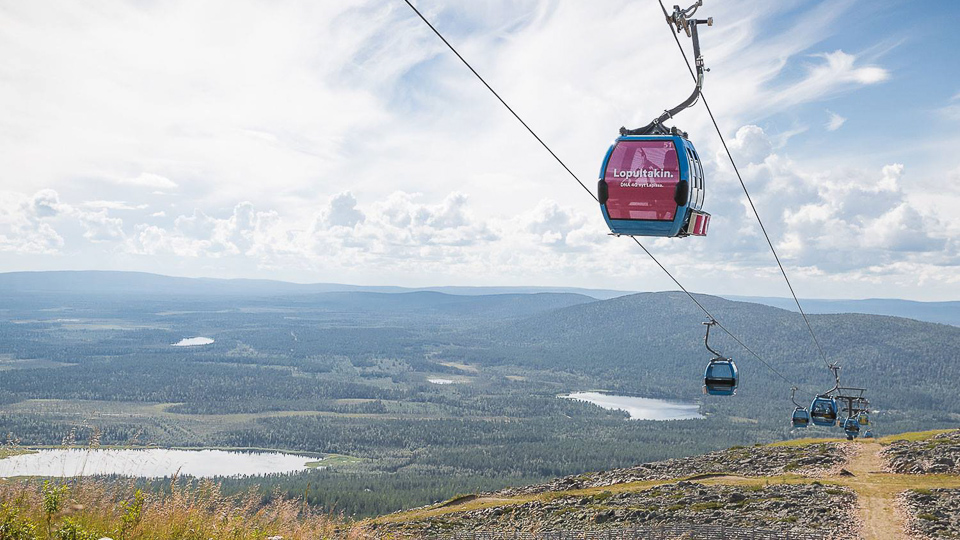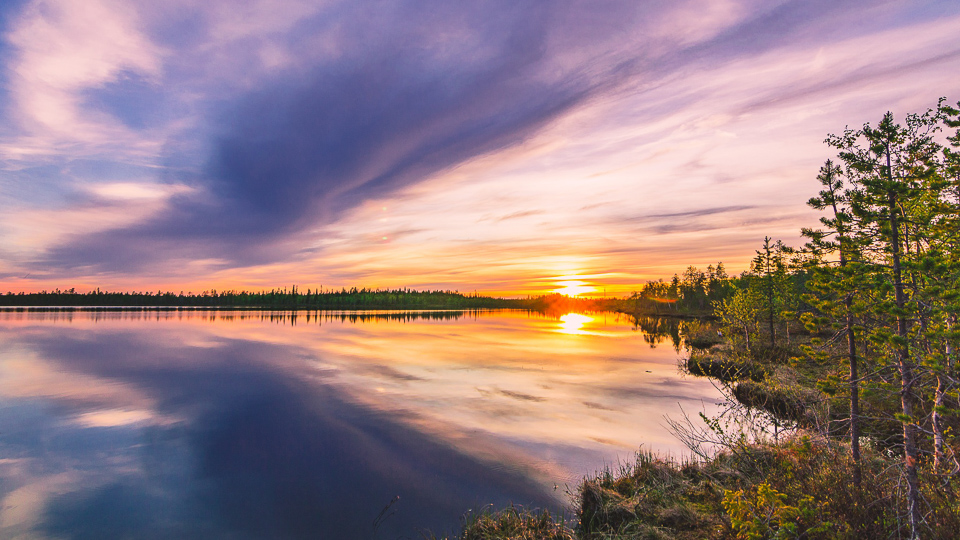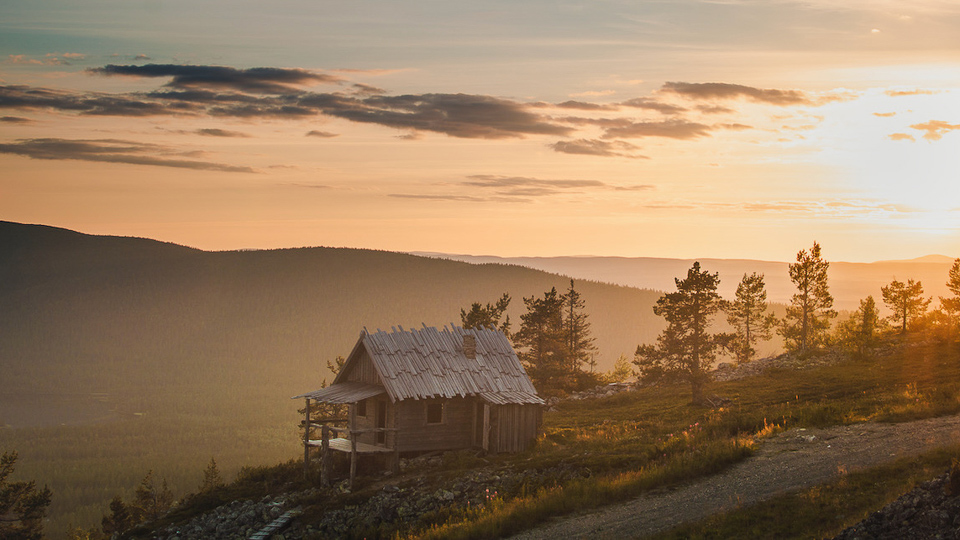 Visit Levi
The wide range of accommodation available can be conveniently found on the Visit Levi site. Through their online booking you can reserve cabins, holiday apartments, hotel rooms and suites as well as options like aurora cabins or glass igloos.
There are many outdoor activities available throughout the year, offering visitors the chance to experience Fell Lapland's unique nature while breathing the cleanest air in the world. The nearby Pallas-Yllästunturi National Park covers an area of 1,020 sq km, and boasts a total of 340 kilometres of marked summer trails in the area that are ideal for short day trips and long hikes, and where mountain biking is also permitted. Examples of the named trails in Levi to explore are the 9km Ice Age Trail, the 13km Rykimäpolku Trail to the top of the Kätkätunturi fell, and the 18km Life Of The Past Trail around the Levi fell. Many of the hiking trails in Levi are also suitable for biking. The longest trail is the 50km Ylläs-Levi Mountain Biking Trail. For something a bit different, visitors can rent e-bikes or experience downhill biking by taking the gondola lift to the top of the fell. Levi also has an exciting bike park with trails for downhill biking and mtb enduro.
Levi Golf is open 24/7 in the summer thanks to the nightless nights under the Midnight Sun. This beautiful golf course, covering an area of 93 hectares, is located in the naturally beautiful area between Levi fell and the Ounasjoki river, and contains the Taalojärvi Lake within its bounds. Reindeer are frequent visitors at the golf course, so you might meet a few while playing a round of golf here.
There's plenty in Levi for families with children too, including an activity park, an adventure park, a summer sled track, frisbee-golf and mini-golf courses, a children's traffic park, trampoline and skate parks, and husky farm visits.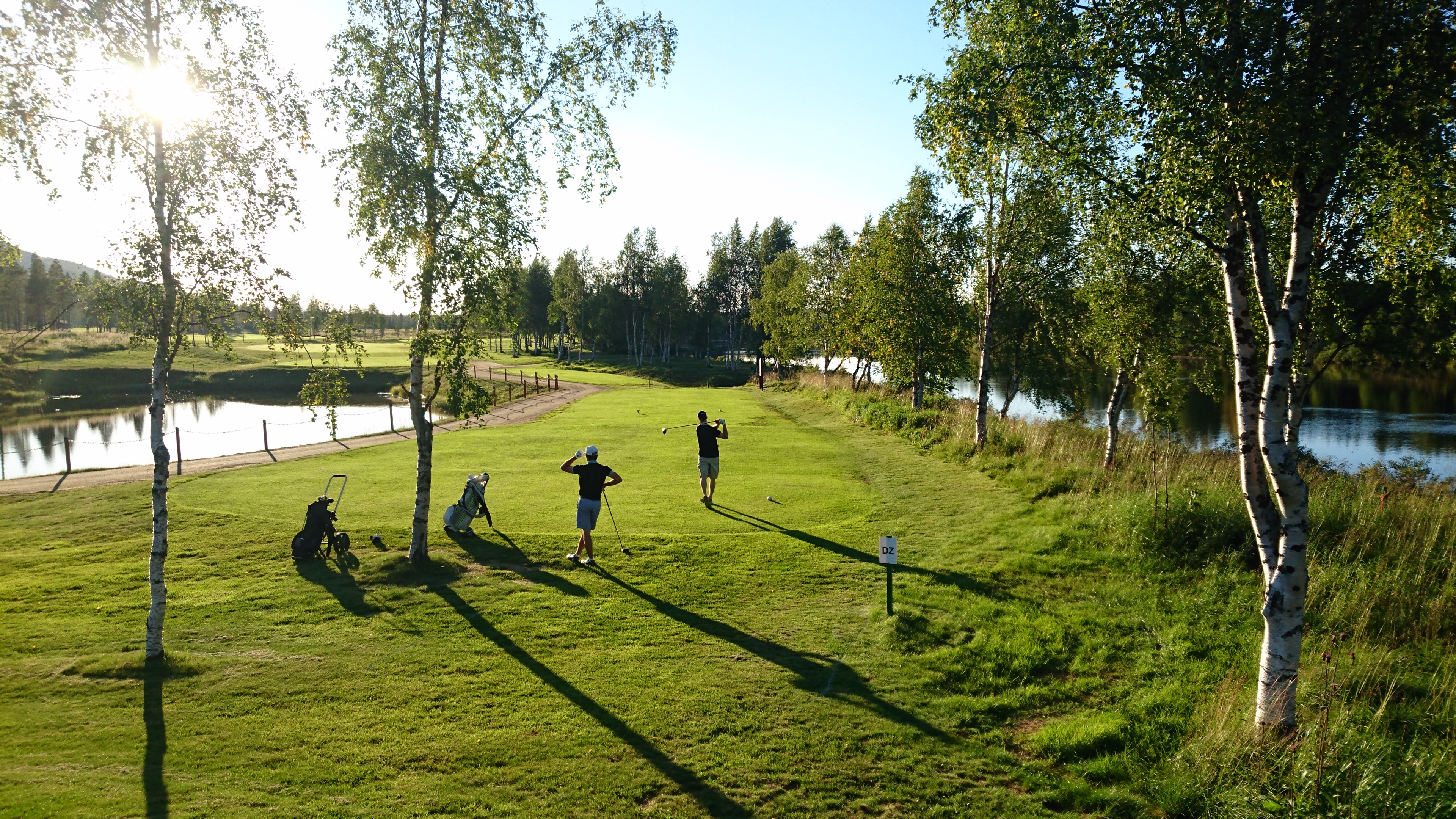 Summer Season at Levi Ski Resort
The summer season has begun in Levi Ski Resort! Visitors to Levi Ski Resort during the off season will find a wide range of activities and adventures for all the family to enjoy, surrounded by the spectacular landscapes of Fell Lapland. Levi Activity Park offers downhill and enduro mountain biking, disc golf and miniature golf, while the children's Adventure Park provides lots of fun activities for all the family.
Levi Adventure Park offers a range of high ropes courses, from beginner to more challenging, and provides action-packed thrills with long zipline flights and base jumping. The high ropes courses are fun and do not require previous climbing experience. There are a total of 63 different challenges available, including the 888m long Santa's Zipline Marathon!
Located on the western side of Levi fell, next to the Gondola2000 cabin lift, Levi Bike Park features a great selection of enduro and downhill trails for different skill levels, while also offering excellent views of the surrounding Lappish landscape. There are trails for both beginners and experienced riders, with an elevation difference of 301m. The new 4,5km Village Trail is suitable for all skill levels and beginners to this sport. The Blue Grove is for those with some experience and the Santa´s Cabin trail is designed for more experienced drivers, while the World Cup DH Black trail offers demanding jumps and other challenging elements to test even the most seasoned riders.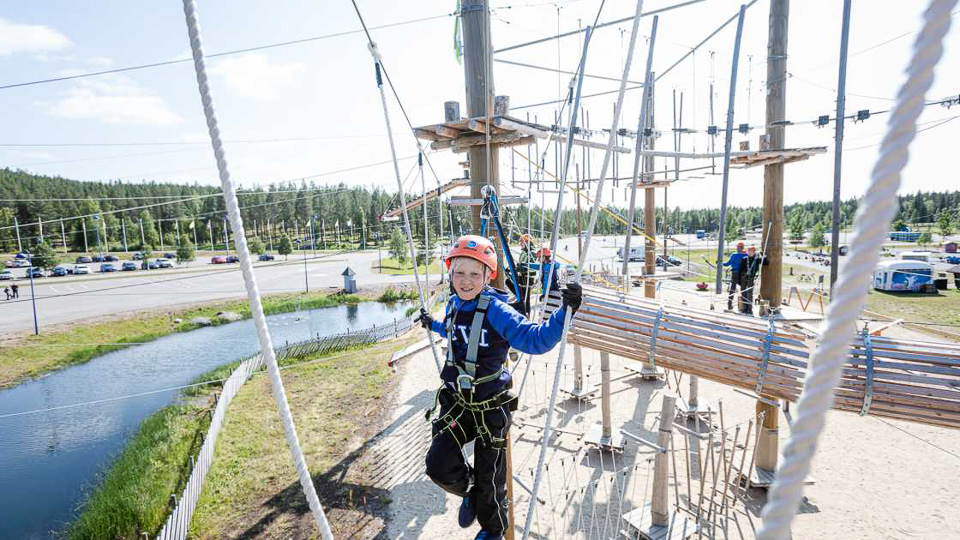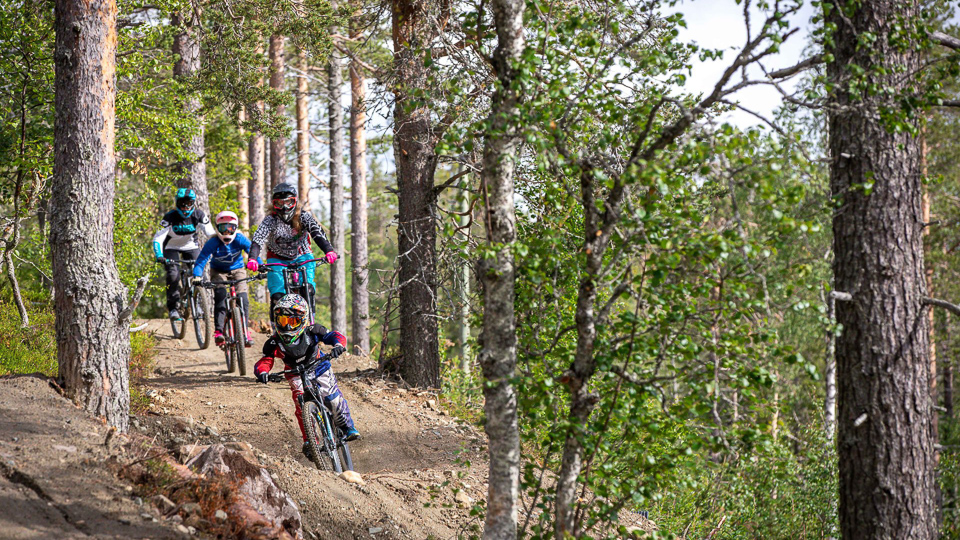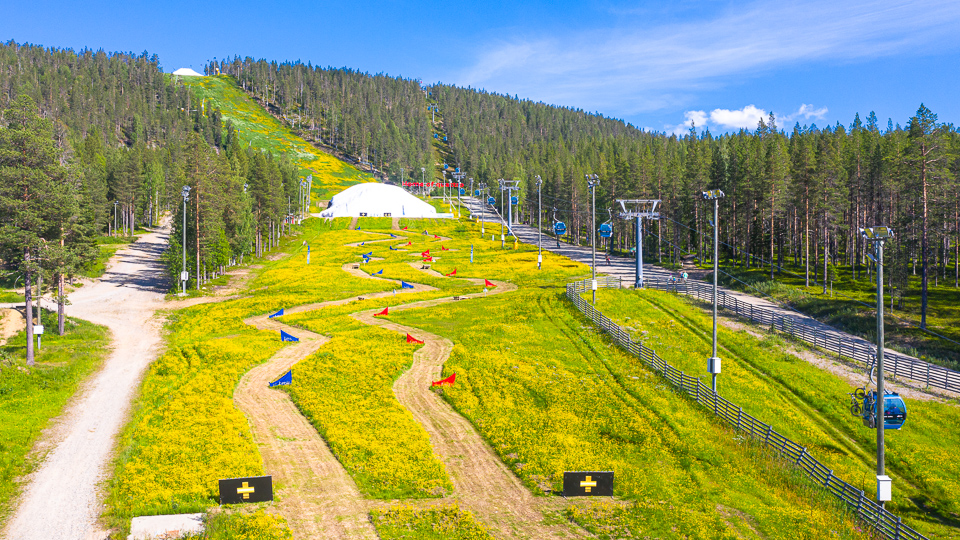 Kinossafaris
Kinossafaris is located right in the heart of Levi, a short walk from the center of Levi and the ski slopes. Kinossafaris offers equipment rental and guided tours for domestic and international customers all year round.
During the summer and autumn, Kinossafaris offers canoe trips, guided fishing trips, lake cruises, and activity days on private wilderness lake, for example. All the trips can be customized according to the group size and the client's own needs.
Kivijärvi is a provate wilderness lake near Ylläs-Pallastunturi National Park. On Kinossafaris' fishing trips you can chase the king of fresh waters, pike, there is plenty enough in the lake. Kivijärvi is also a great place for an activity day, where you can go to the sauna, go fishing, row boats, SUP boards, hike in the woods or even pick berries and mushrooms.
Levi and the surrounding areas provide a great setting for fishing and being in the waters on our numerous rivers and lakes. Guided canoe trips or fishing are a great way to spend time in the beautiful summer nature of Lapland. Fishing trips can also be directed to the north, for example to Lake Kilpisjärvi or northern Norway.
For self-guided hiking and outdoor activities, Kinossafaris also rents rowing boats, canoes, kayaks, SUP boards, electric bikes, camping equipment from the tents to the trangia, and ready-made fishing tackle sets.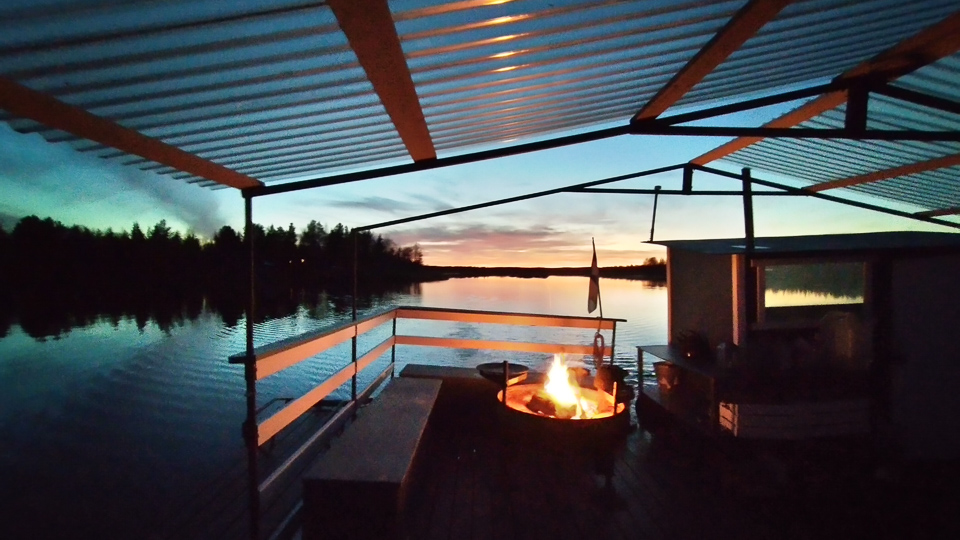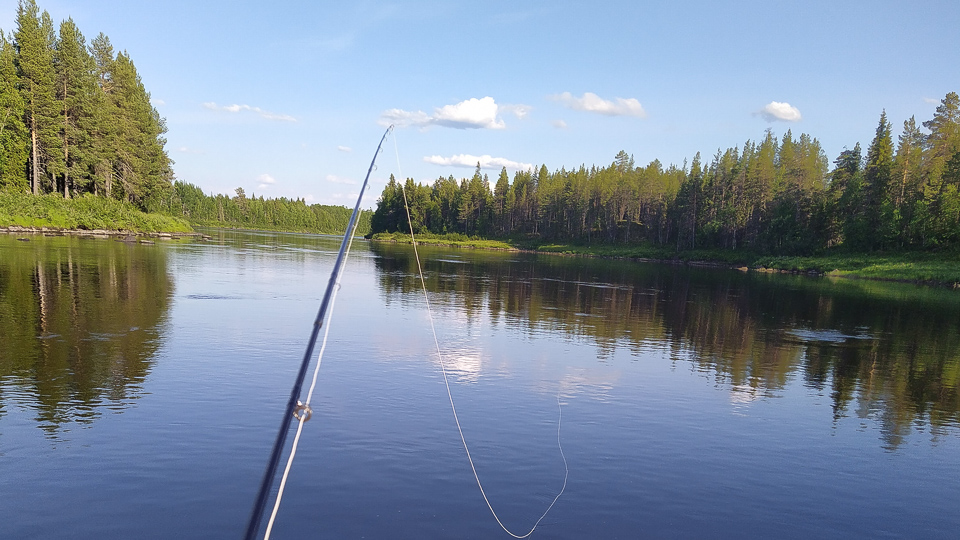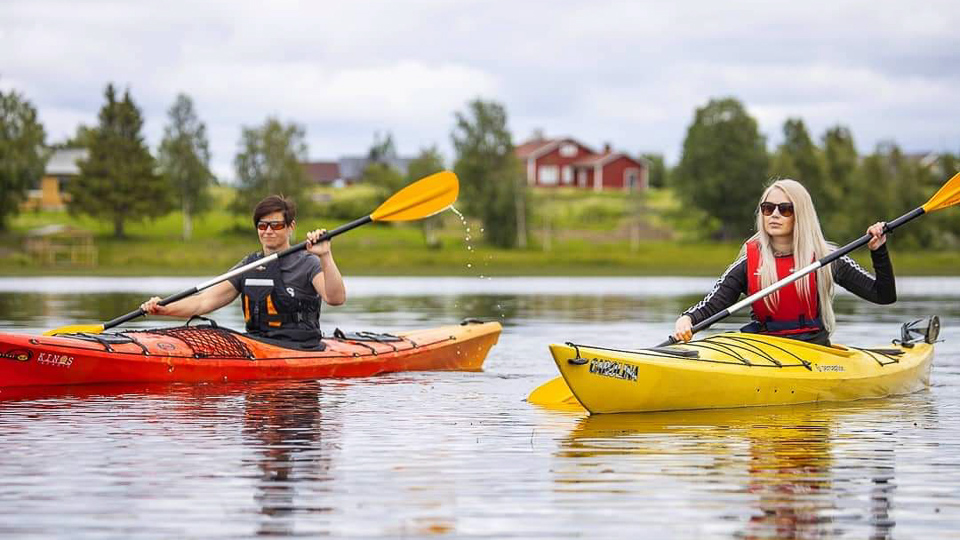 Levi Hotel Spa
Levi Hotel Spa is conveniently located in the resort centre with all services within walking distance, and at the foot of the fell with easy access to the surrounding nature. What better end to a day outdoors than an enjoyable spa experience? The magnificent spa features swimming pools, hot tubs and fitness pools, some of which are located outdoors, under the open skies. Relaxing pampering treatments are offered at Day Spa Studio Feelit, or you can train in the new Wellness Club, with 650 square metres of space. And of course a Finnish sauna, a log sauna and a steam sauna.
To ensure the perfect family holiday, Levi Hotel Spa offers family rooms, and free tickets to Levi Spa Water World, one of the best indoor water parks in Finland. A relaxing atmosphere is created using variable lights, sounds, and other natural phenomena. Guests will find something for everyone – indoor and outdoor pools for fitness enthusiasts; water slides for the adventurous; inflatable water creatures for the kids; and saunas and jacuzzis for those seeking relaxation.
Rooms are located in separate hotel buildings around the same courtyard. There is a wide range of accommodation options, from standard double rooms to spacious family quadruple apartments with kitchenettes and equipment and a private balcony. The luxurious setting for a spa holiday is provided by superior double rooms or junior suites with sauna.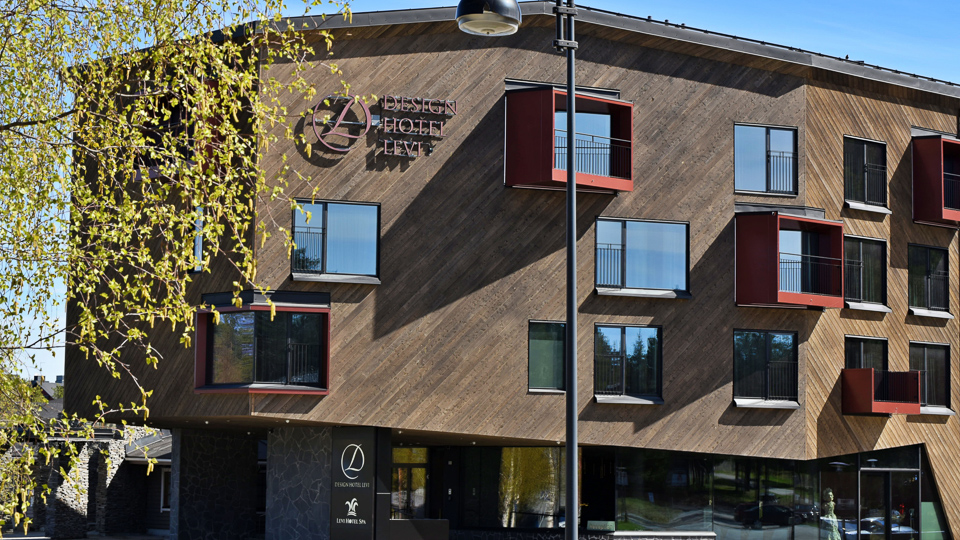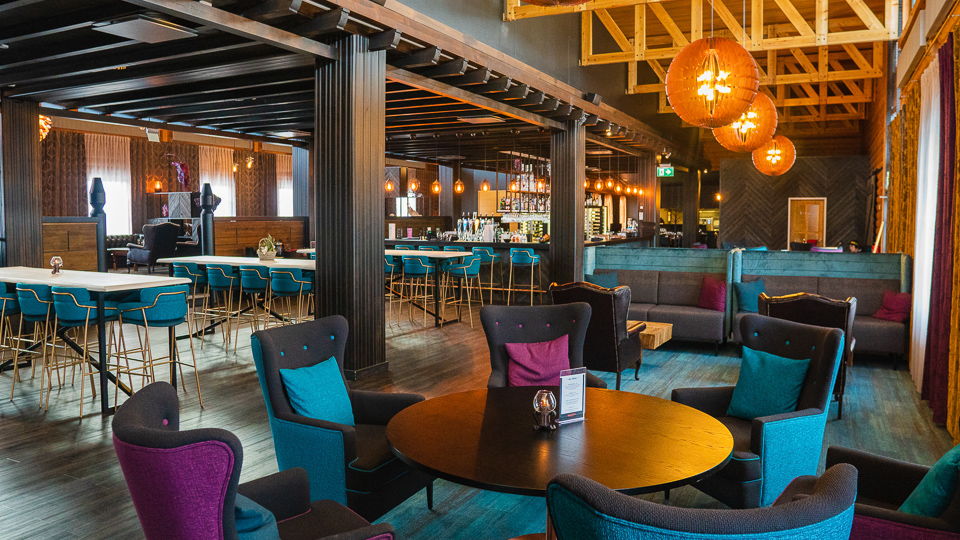 Break Sokos Hotel Levi
Break Sokos Hotel Levi is an unforgettable experience, a year-round gem that offers genuine hospitality, relaxation and detachment from everyday life. Break Sokos Hotel Levi is superbly located in the very heart of the resort, in close proximity to, and within walking distance of, all services and activities. Break Sokos Hotel Levi, has obtained the Sustainable Travel Finland certification.
The rooms are located in three different buildings and are decorated and inspired by the nature of Lapland and its different seasons. Rooms are stylish, comfortable and well-equipped, with 77 rooms having a private sauna. Rooms offer great views of either the fell or the alpine village.
The hotel sauna is heated every night, it surely relaxes your body and soul. Guests get free tickets to the gym nearby and a discount for Levi Golf. For those travelling by car, the bonus is also a warm and spacious parking garage and electric car charging stations. Other facilities include bicycle storage & a service room.
Break Sokos Hotel Levi is known for its excellent breakfast and cheerful and friendly staff. Restaurant Kiisa serves authentic and pure taste pleasures from the North. At the Coffee House you can get hot and cold drinks as well as wonderful café delicacies.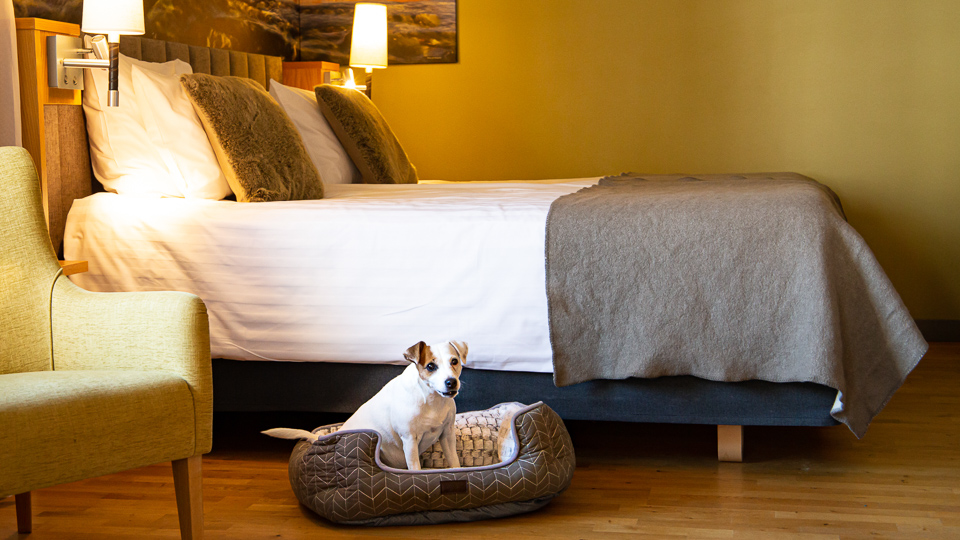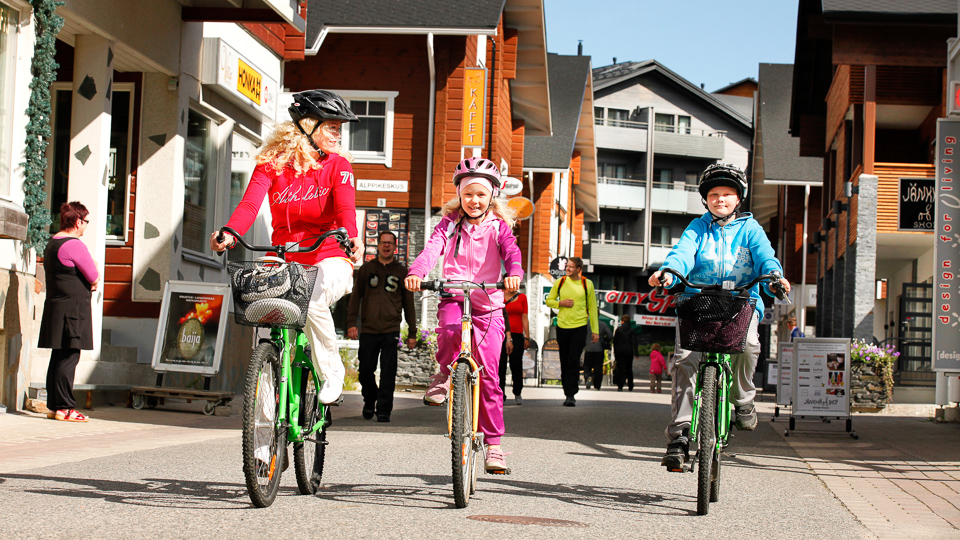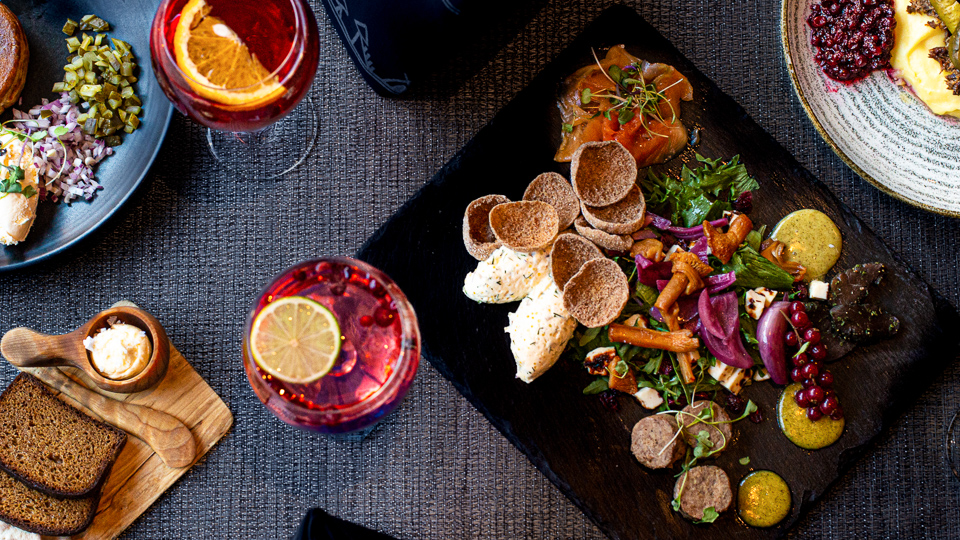 The Aurora Pyramids
Now you can stay in this exclusive accommodation under Lapland's mystic skies. Staying under the Aurora Pyramid's golden peak will crown you with the cosmic energies which give you a connection to the universe and its healing power. The copper wells embedded in the floor helps remove excess cosmic radiation from the Pyramid. Sleeping and meditating in the Pyramid will help you relax, focus on your thoughts, balance and cleanse your energy centres.
The Aurora pyramids are situated at Tonttula Experience village, only 10 minutes drive away from Levi centre. In the same courtyard as the Pyramids you will encounter reindeer, and you can visit the Elves' Village with the Secret of the Seita-stone and the world of the goblins. This fabulous place is full of Lapland's exotic nature and experiences, which you won't find anywhere else.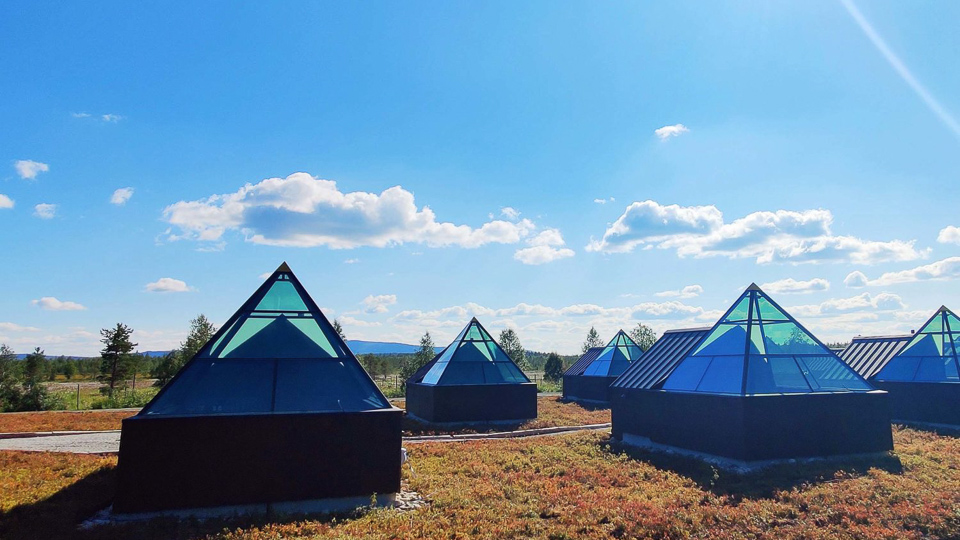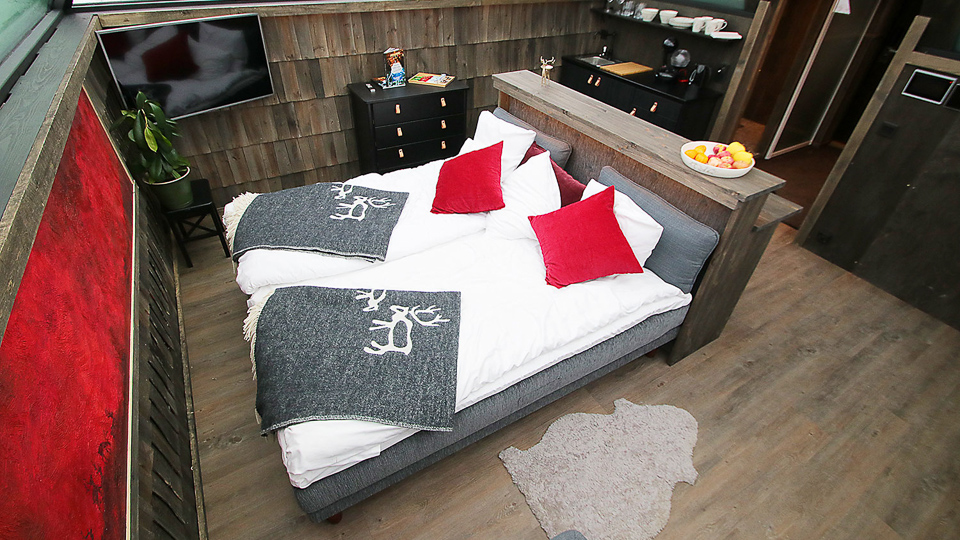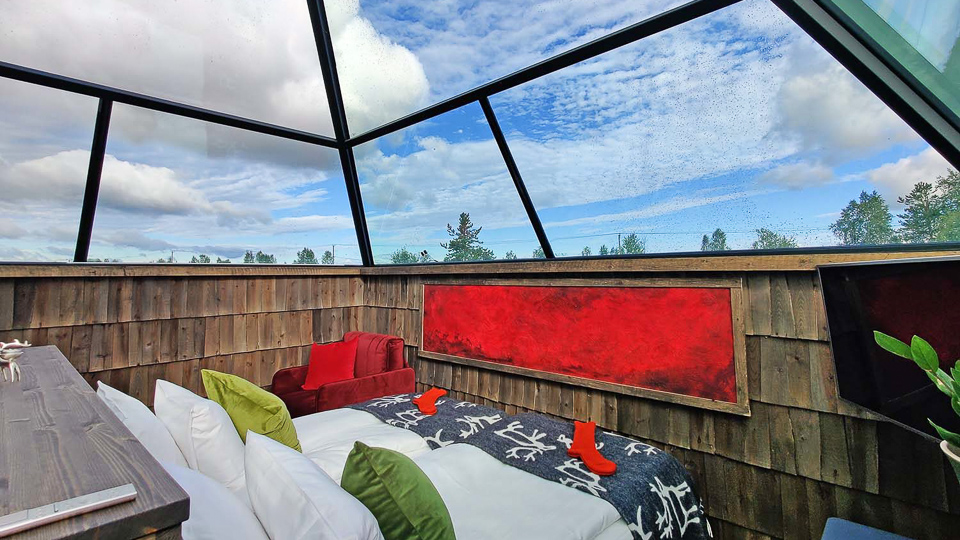 Tonttula Elves Village
Situated outside the village of Köngäs just 8km from Levi centre, on the banks of the river Ounasjoki, Tonttula Elves Village is an enchanging family destination based on the myths and stories of elves, filled with fun activities all year round. As visitors arrive they'll see a large reindeer paddock, a sheep paddock, ponies, and a chicken yard. The courtyard is full of traditional log buildings, including a riverbank sauna, a temple for people of all faiths, a stable, kilns, and storehouses. There are exciting activities for families to enjoy – a full-size chessboard, a mini-golf course, and some frisbee-golf baskets while the full-size frisbee-golf course is being renovated. Visitors can also try their hand at gold panning.
However, the real magic lies elsewhere. Walk the Forest Path to the Elves Hideaway deep in the woods. Along the way lucky wanderers might find a forest elf's hut, a nursing hut, or a hideaway for a Elf. Visitors will come across the mystical Seita Stone, where a giant door invites them into the underground kingdom of the goblins, a place where goblins, elves, people and other forest folk live in peace and harmony. Inside this magical kingdom, the story of the goblins is told through around twenty delightful dioramas. Having learned about the goblins, continue along the Forest Path and you arrive at the Elves Hideaway. Here you'll find the Gingerbread House, where elves bake every day of the year; an Elf School where you can learn the Elvish Code, Elf Detective skills and much more; and the Wise Elf´s House, decorated with an enormous crystal containing healing powers, where elves tell visitors about the history of the area, wild herbs and other forest treats. Tonttula Elves Village is open every day of the year.