As beautiful as Lapland is during the long nightless days of the summer months, it is in winter that the country is truly enveloped in a magical charm. The forests of spruce, pine, and beech become laden with snow, lakes freeze over, everywhere a pristine white blanket covers the land, and the air is cold, fresh, and pure – the perfect environment for Lapland Adventures! Staying indoors and waiting for the thaw isn't an option for the Finns, and so they find a multitude of ways of enjoying the winter.
This is a short introduction, by way of a selection of photos, to many of the exciting activities available to winter visitors to Finnish Lapland. Whether you're an outdoors enthusiast who likes to keep fit, or whether you'd rather sit back and enjoy the ride, you're bound to find something that appeals!
Have you ever driven on snow and ice? In Rovaniemi you can test your skills behind the wheel of rally cars to feel that adrenaline rush! At the Arctic Rally Centre there are tracks and terrain for everybody from beginners to experts, with professional instructors who will give you tips on how to handle the vehicles.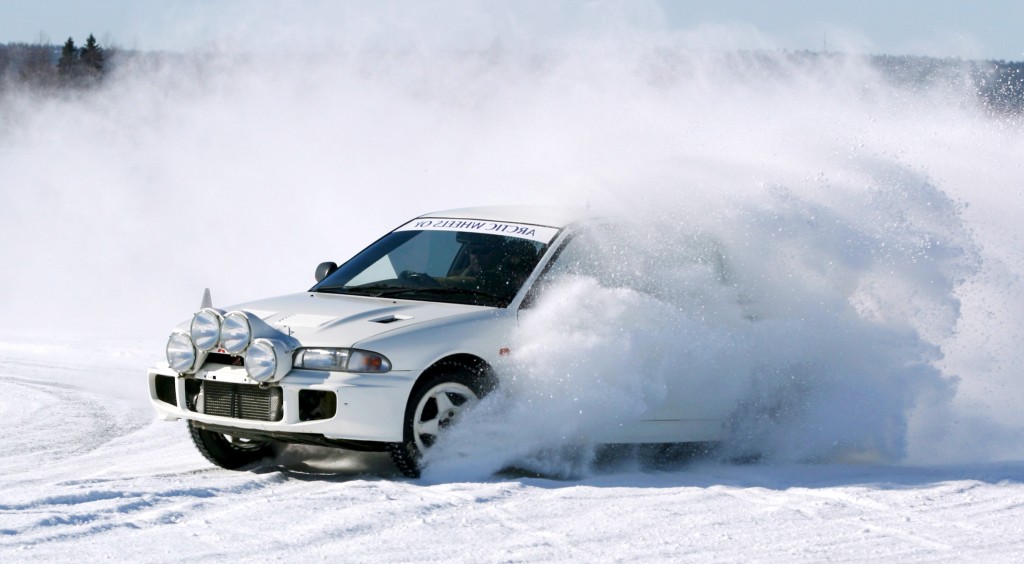 One of most popular activities in Finnish Lapland, especially for families with children, is to take a leisurely sleigh ride through the pristine, snowy forests, pulled by reindeer. Indeed, it is so popular that there isn't a tourism destination where visitors won't be able to find this service easily.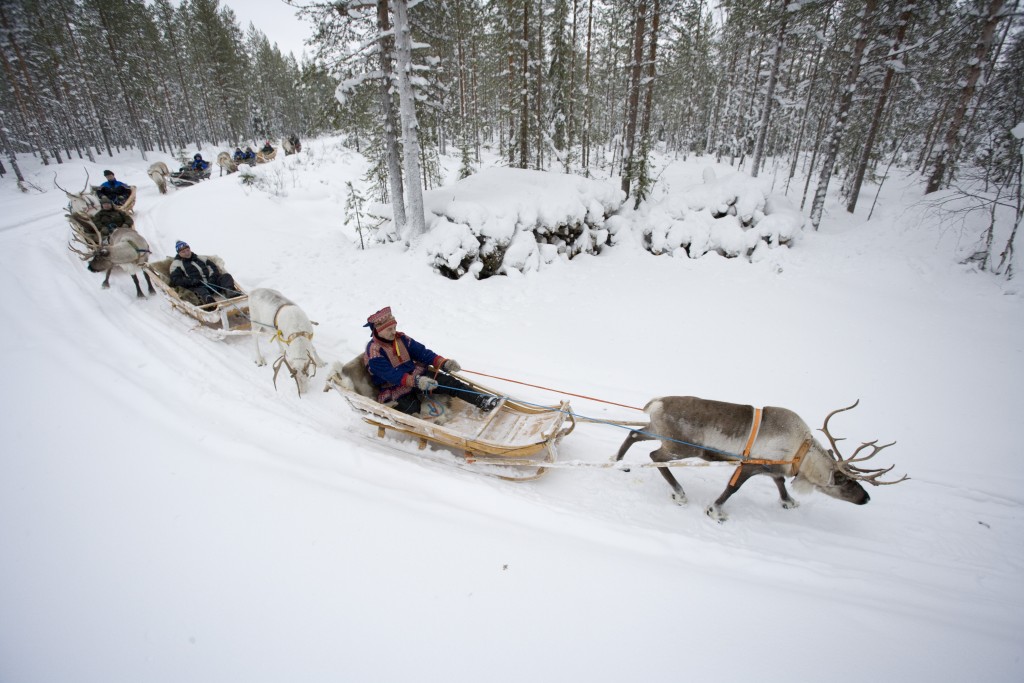 What Lapland lacks in mountains it makes up for in the quality of its services and the duration of its snow. There are some challenging black slopes to be found, for example in Salla and Ruka, but tourists come to Lapland primarily because they know that they can rely on the season being long, and that the resorts are excellently run. Again, families with children will find a huge range of off-slope activities to keep everyone entertained. The slopes themselves are numerous and varied – Ylläs has 63, Levi has 45, and Ruka 30. Many are illuminated, and there are plenty of lifts to get you up to the top.
Cross-country skiing is one of the most popular pastimes in Finland, and every part of Lapland has access to a fine network of trails, many of them illuminated. Just about anybody can learn how to do it quickly, and reap the benefits for the body and mind. The most comprehensive network of tracks can be found circling the Ylläs resort and measures an incredible 330km!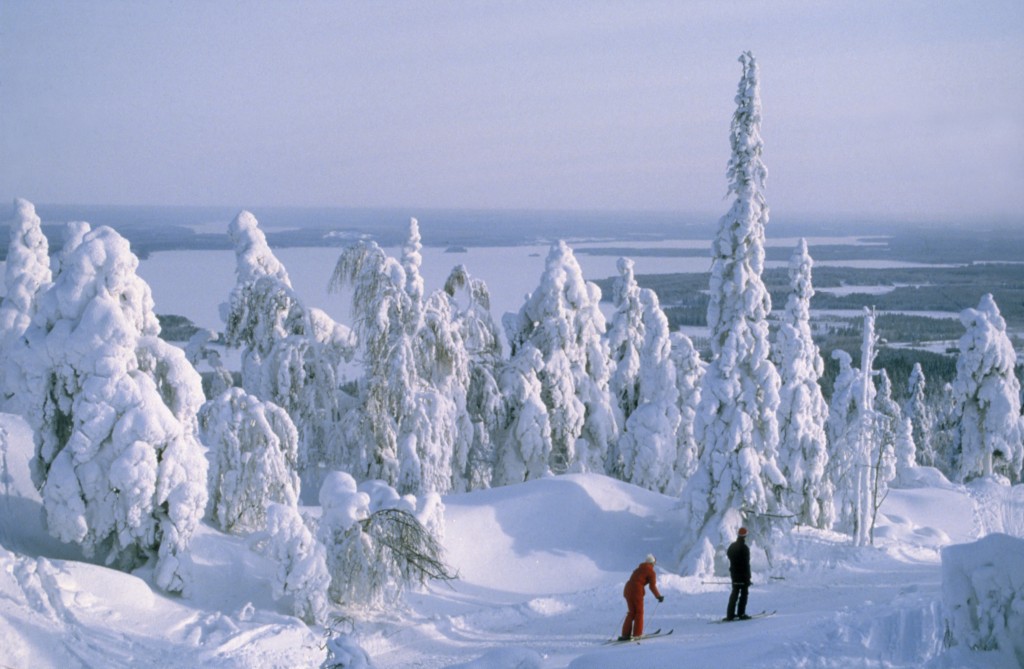 Snowboarders around the world, aware of Finnish prowess in this ever-growing sport, have made Lapland one of their destinations of choice. What the resorts lack in natural terrain, they more than make up for in the number of excellent snowboard parks and halfpipes. Many resorts also have snowboard streets, complete with jumps, rails and kickers, boxes and moguls, and employ specially trained instructors for those who have yet to discover the thrills of this sport, and for those looking to learn new tricks, including Free Style lessons.
One of the best ways of exploring the vast wildernesses of Lapland is to strap on a pair of snowshoes and simply head out. You can rent snow shoes in virtually every resort, and there are plenty of activity providers, like Safartica and Lapland Safaris, who also organise guided excursions.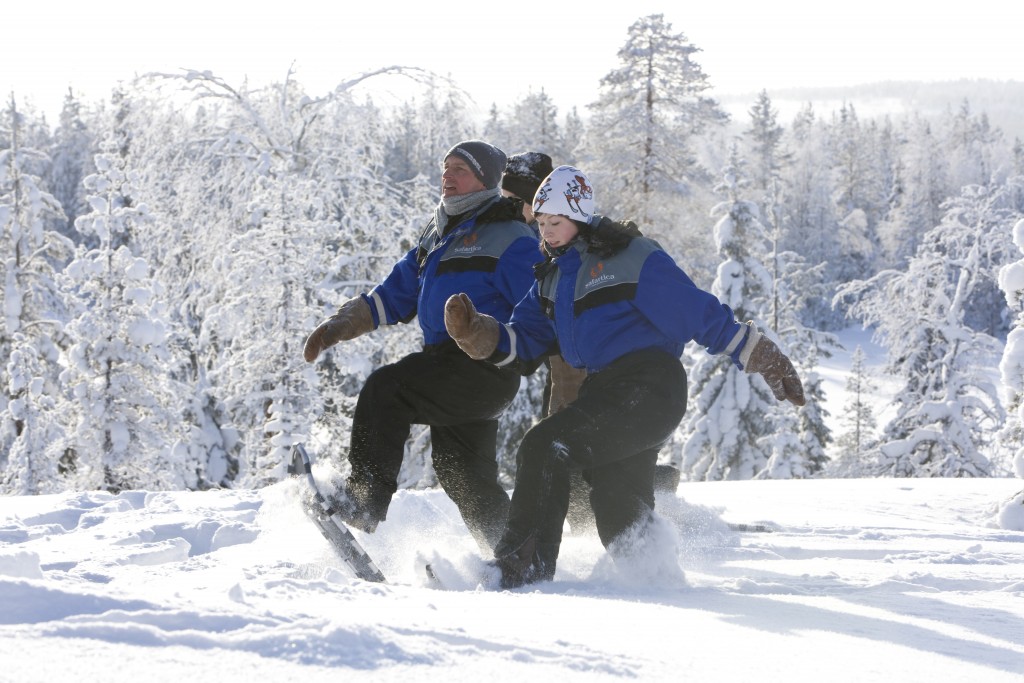 Husky sleigh rides are a firm favourite among Lapland travellers. There are husky farms throughout Lapland that offer rides of various lengths throughout the winter months, from November to April. These rides provide unforgettable, fast-paced experiences in the beautiful landscapes of Lapland. As the dogs race ahead and the sled's runners kick up snow, you experience nature in an entirely new light.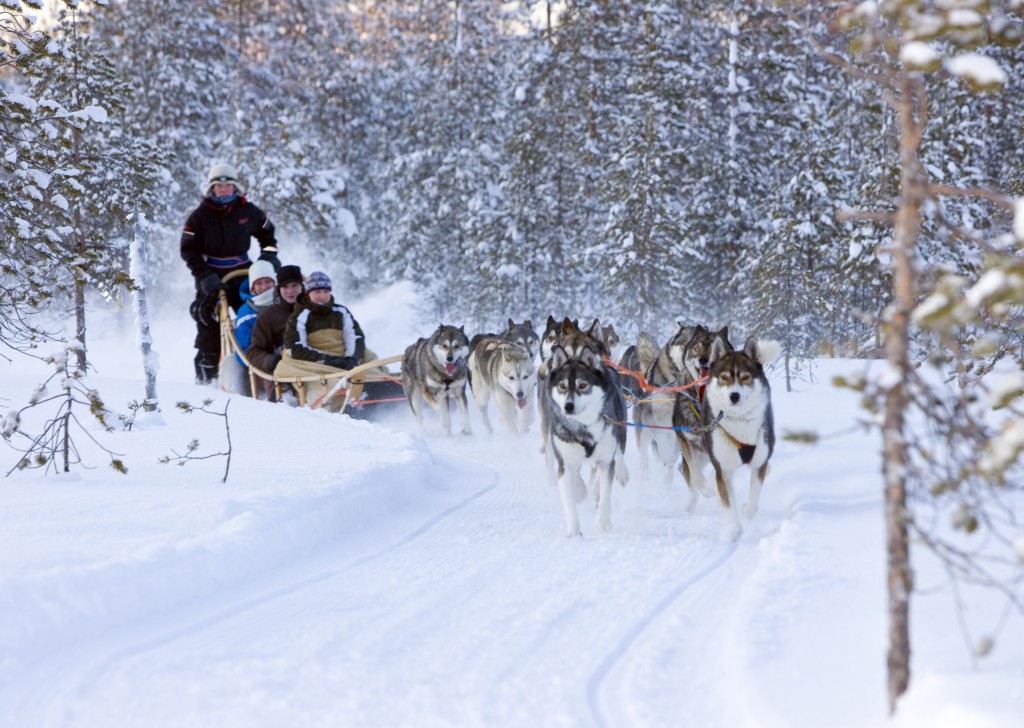 Snowmobile safaris are another way to experience the beauty of Lapland, while enjoying a high-octane adventure at the same time.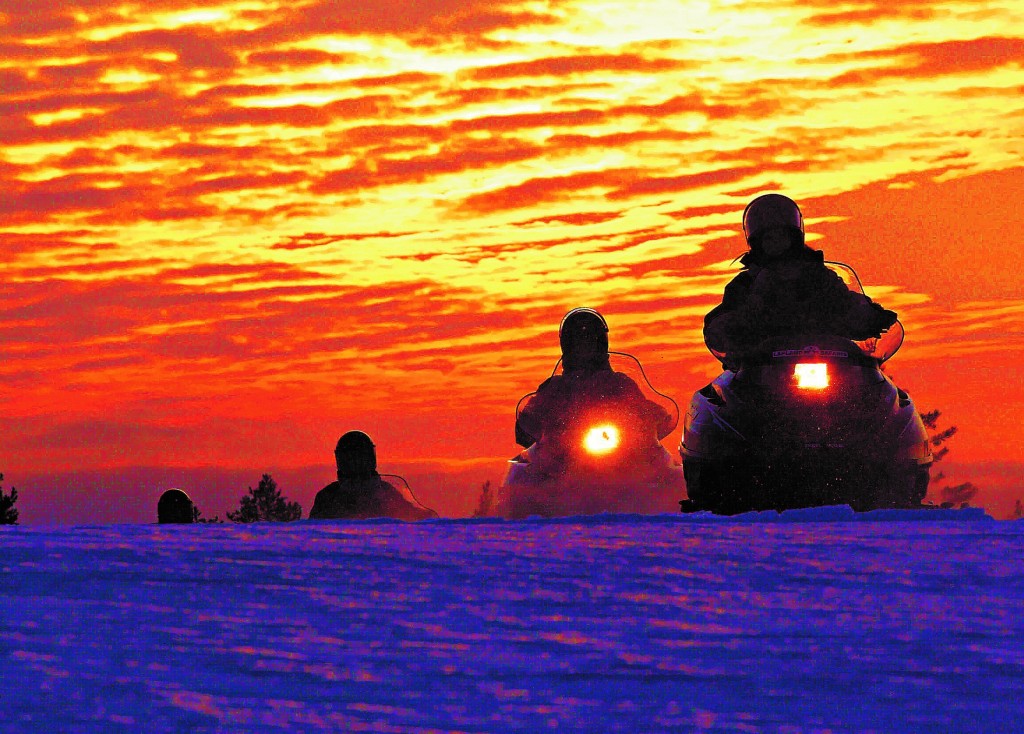 Finland is well known for its professional drivers, both in Formula One and the World Rally Championships, having provided many champions over the years. It's likely that many of them began in karting before moving up into bigger vehicles, so if you'd like to pit yourself against future world champions then ice karting could be just the activity for you.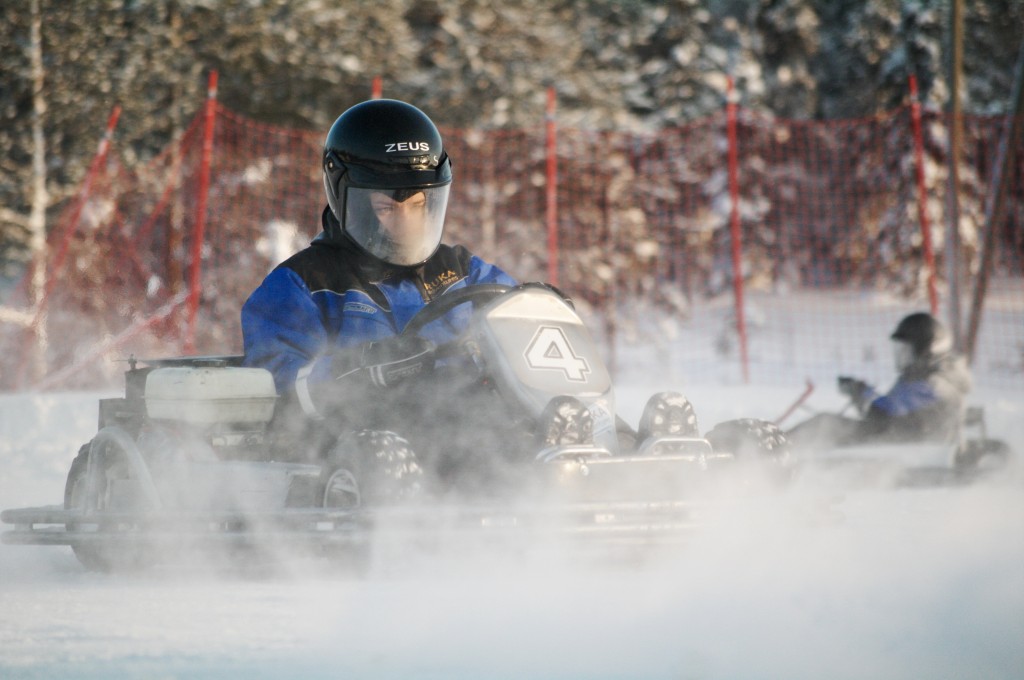 While all of the above activities are available in Lapland in winter, some are not available everywhere. Two reliable companies that provide most of the services we've introduced are Lapland Safaris and Safartica, so check their sites to see what's available at your chosen destination. All the images used in this post are courtesy of Visit Finland, All About Lapland, and Visit Rovaniemi.
Save