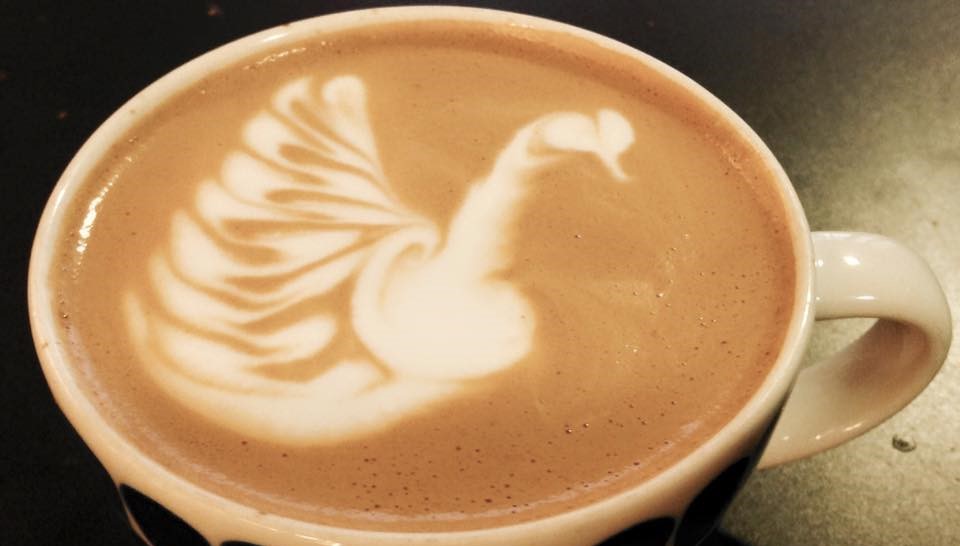 Many people visiting Finland are somewhat surprised by the nation's addiction to coffee, and the preponderance of cafés in every small town and village. The fact is that Finns consume more coffee per person than every other country in the world, with other Nordic countries not too far behind.
However, where our northern neighbours have been developing a more European style in their café culture for many years, Finland has only recently begun to catch up. Since the first cafés opened, those considered best were the ones with the biggest cinnamon rolls (considered an essential addition when having a coffee away from home), and the biggest mugs. During the late '90s the American craze for espressos and lattes reached Finland, in part powered by the popularity of TV shows like Friends, and Finns suddenly had a wider selection to choose from among the types of coffee sold.
Not only in the types of coffee, but also in how the coffee beans were prepared. Traditionally, the most common coffee was made from light-roasted beans and was slightly acidic. Even today the most popular household coffee sold in the supermarkets is a light-roasted blend. For visitors to Finland, this meant that the usual fare was strong and bitter, and a considerable shock especially to those who had traveled from countries like France, Spain and Italy where a strong coffee culture had been established far earlier.
Fortunately, all that has changed, and today there are a number of excellent cafés where you can sample some of the finest coffees available. This blog aims to introduce the best of them.
La Torrefazione
Situated on Helsinki's main shopping street, Aleksanterinkatu, La Torrefazione could hardly be more centrally located. It was one of the first cafés in the capital to take the art of coffee serving seriously, and today has a deserved reputation for great coffee. It also serves excellent salads and is renowned for its double chocolate chip cookies. You can find its sister café, Fratello Torrefazione, in the modern Kluuvi shopping centre on the same street; it specialises in siphon filtered coffee. The third La Torrefazione opened in Kampin Kortteli, is spacious and urban, where you are now able to enjoy a great cup of coffee made by the most passionate baristas in town, high above the roof tops right in the city center.
La Torrefazione, Aleksanterinkatu 50 B & Kamppi Shopping Centre | Fratello Torrefazione, Yliopistonkatu 6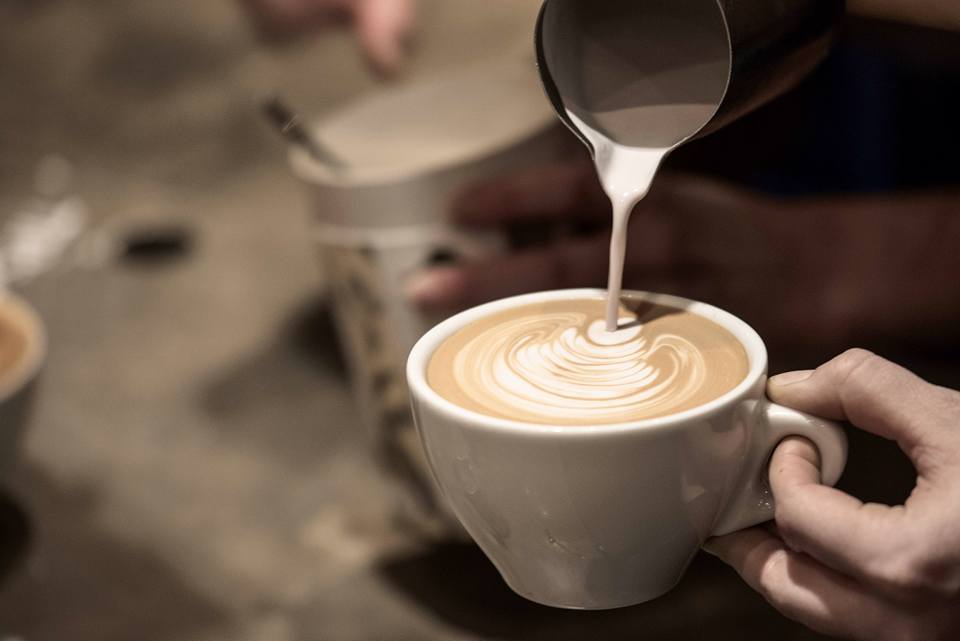 Johan & Nyström
Overlooking Pohjoissatama (the North Harbour), and just behind Uspenski Cathedral in Katajanokka, you'll find the Johan & Nyström store. Already firmly established in Sweden as leading baristas, this is the company's first store in Finland. Originally a warehouse space, the company has retained the original red brick walls and high ceilings, adding comfortable couches and cozy small tables with subtle lighting in hidden nooks and crannies. Outside, views of Kruununhaka, with the many three-masted sailing ships and modern yachts and power-boats sharing harbour space.
Johan & Nyström, Kanavaranta 7C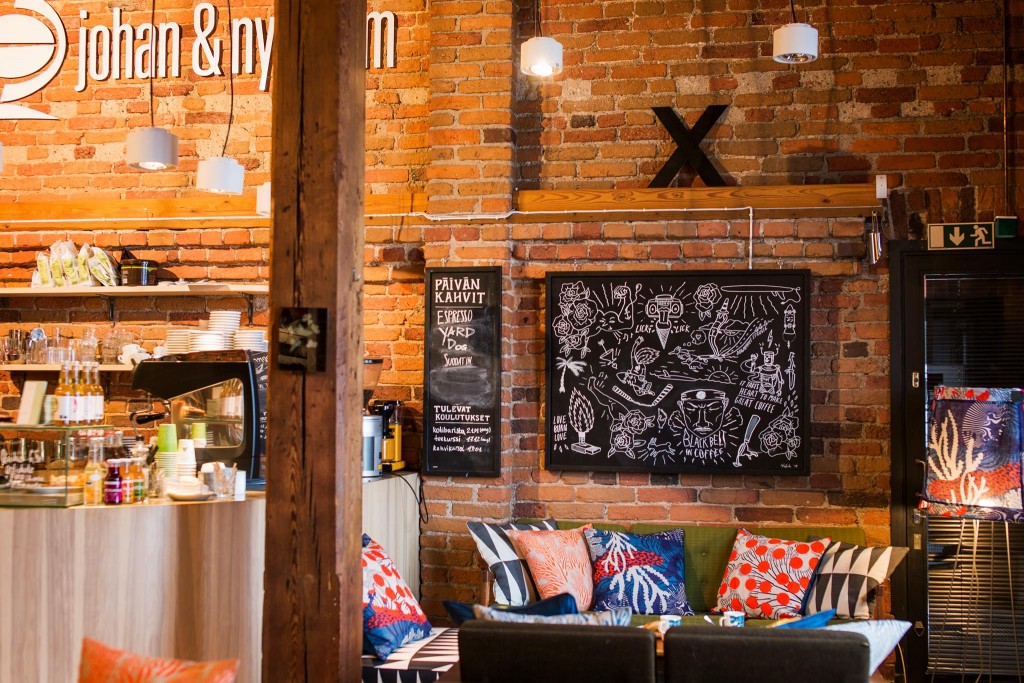 Good Life Coffee
Although not quite four years old, Good Life Coffee in the Kallio district has already gained a near cult status in the capital, thanks to their dedication to making every cup great. In their own words "In all honesty, excellent coffee comes down to some nerdy s**t. We won't bother you with the chemistry, but rather just put it in a cup and serve it. This is why we run a coffee bar in Kallio, Helsinki. So that you can enjoy the best possible cup, together with a bite from like-minded local bakeries, and do it laid back. Because we got our mind on our coffee and our coffee on our mind." 'Nuff said. One of the baristas and owner of the joint, Lauri Sipilä, won the Brewers Cup in 2014 and was Barista of the year in 2011.
Good Life Coffee, Kolmas Linja 17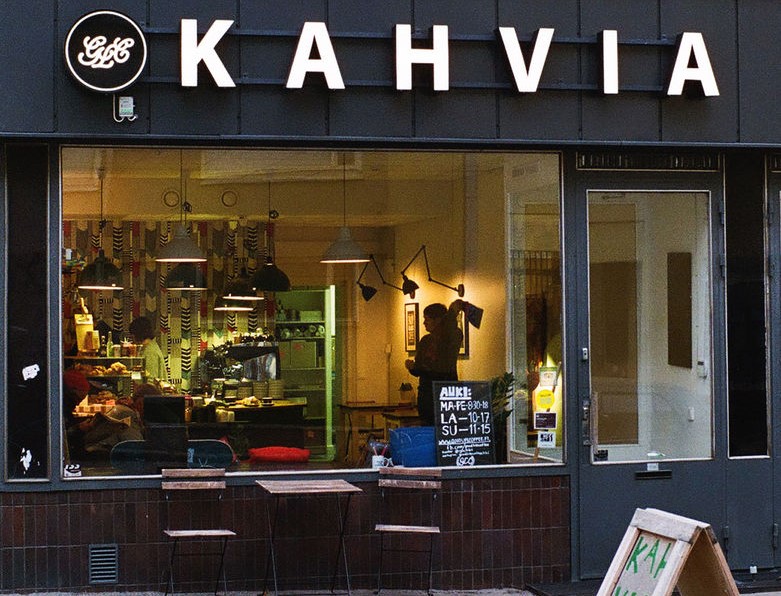 Kaffa Roastery
In the heart of the Helsinki Design District you'll find the Kaffa Roastery, a shop and café that has foregone tables and instead provides bars. It's tucked away at the back of a building that sells designer and vintage household items, with an extensive range of coffee-making products.
The Kaffa Roastery, Pursimiehenkatu 29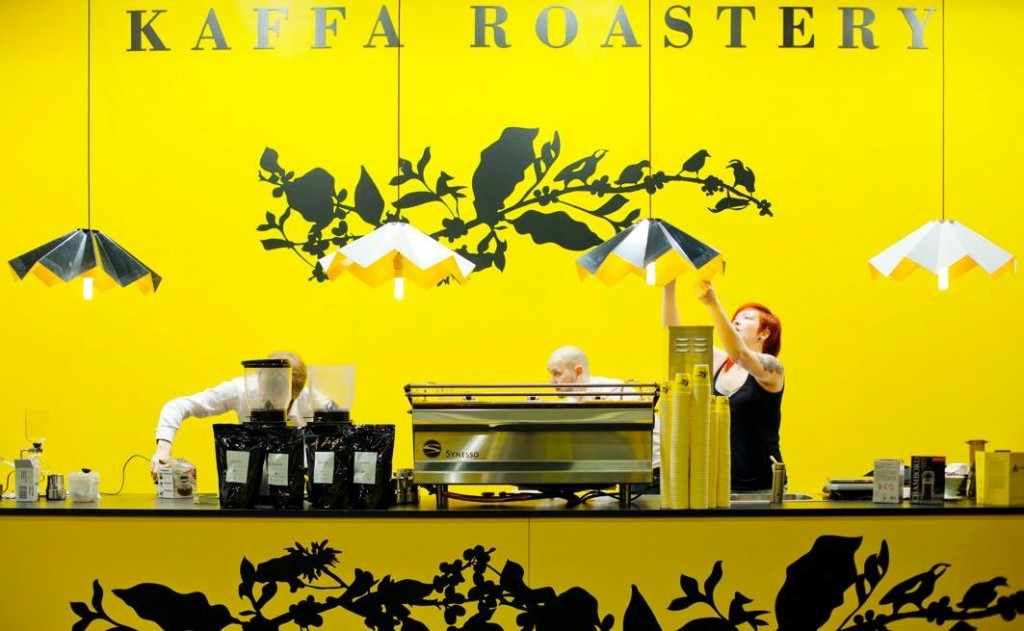 Moko Market & Café
Just down the street is the Moko Market & Café, an unusual interior design boutique which also sells nibbles and bites and some pretty decent coffee. Founded in 1991, Moko is a family run business which has now expanded to open a second concept store in the considerably more bohemian Kallio district.
Moko Market & Café, Perämiehenkatu 10 and Vilhonvuorenkatu 11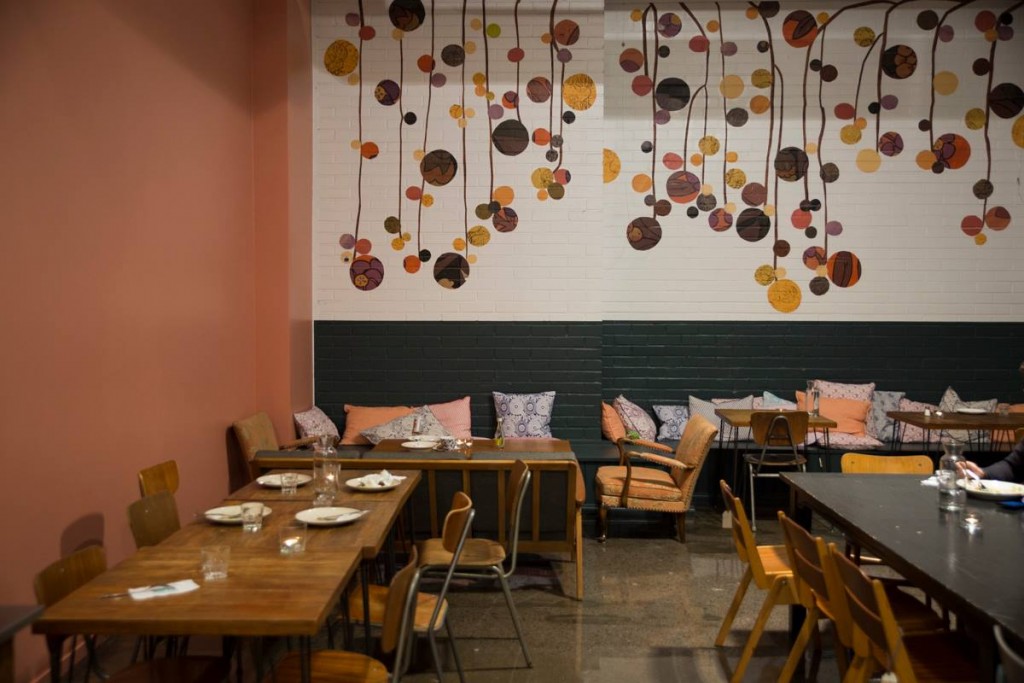 Kaffecentralen
Kaffecentralen is a Finnish company which specialises in espresso coffee and coffee machines. They operate out of three separate stores, with each one including a café where you can sample their renowned espressos, filter coffees, and teas. The espresso bars are unfussy, but the company takes great pride in their well-trained baristas, and of course in their coffee, served at some of the most reasonable prices in the city.
Kaffecentralen, Korkeavuorenkatu 25, Fredrikinkatu 59 and Museokatu 9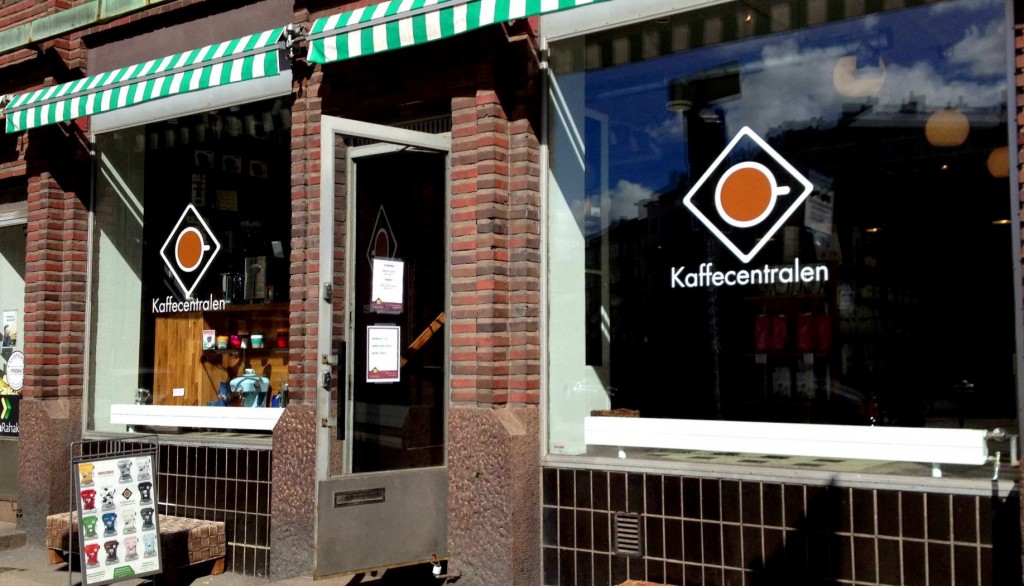 Kahvila Sävy
Although it's a little off the beaten track, situated in the Kinapori neighbourhood next to Kallio, Kahvila Sävy is a true gem. A family run business, this café is only open in the daytime, and yet still has managed to garner a dedicated faithful among the city's coffee connoisseurs who savour the excellent brews in a friendly and inviting atmosphere. They source most of their coffee from Turun Kahvipaahtimo, a small roastery in western Finland. Try any of their fresh pastries, all baked locally.
Kahvila Sävy, Aleksis Kiven katu 12
The main Discovering Finland site has a more complete list of Helsinki's restaurant and cafés.