Located in south eastern Finland, Lake Saimaa is the largest in Finland and the fourth largest freshwater lake in Europe, with an area of 4,279 square kilometres. The Saimaa UNESCO Global Geopark covers the southern area, and consists of nine member municipalities in South Savo and Southern Karelia. The three cities are Imatra, Lappeenranta, and Mikkeli, joined by Ruokolahti, Savitaipale, and Taipalsaari in the province of South Karelia, and Juva, Puumala and Sulkava in the province of South Savo.
Saimaa UNESCO Global Geopark is a valued area, with unspoiled nature and a thriving culture, as well as an extensive range of recreational opportunities and local services, where visitors can discover the hidden treasures, lively towns, idyllic villages, and gorgeous landscapes of Eastern Finland. Saimaa Geopark tells the story of the origins and development of the labyrinthine Lake Saimaa waters and the beautiful nature surrounding it, right up to the present day. It brings together the best of Saimaa's stunning nature sites, diverse hiking trails, and historic cultural gems, telling of an incredible history stretching back millions of years.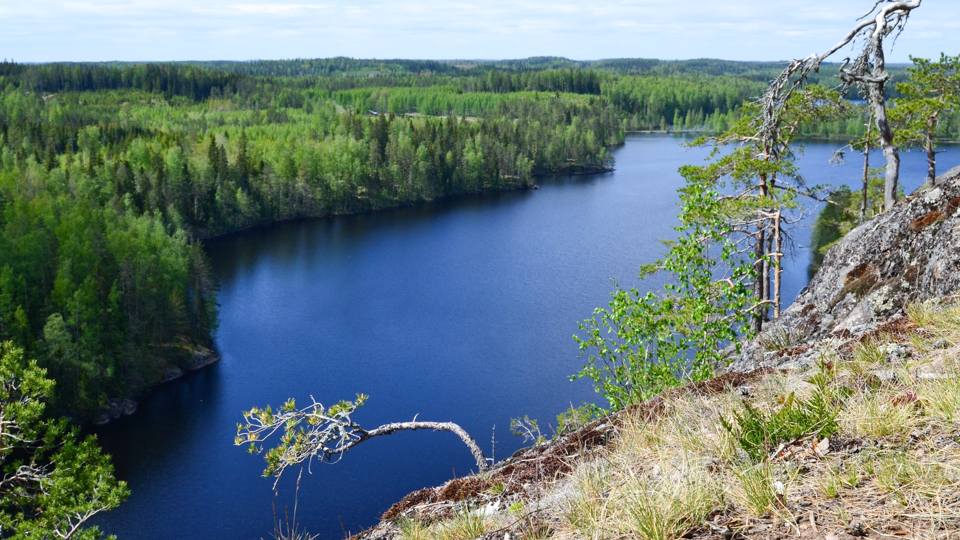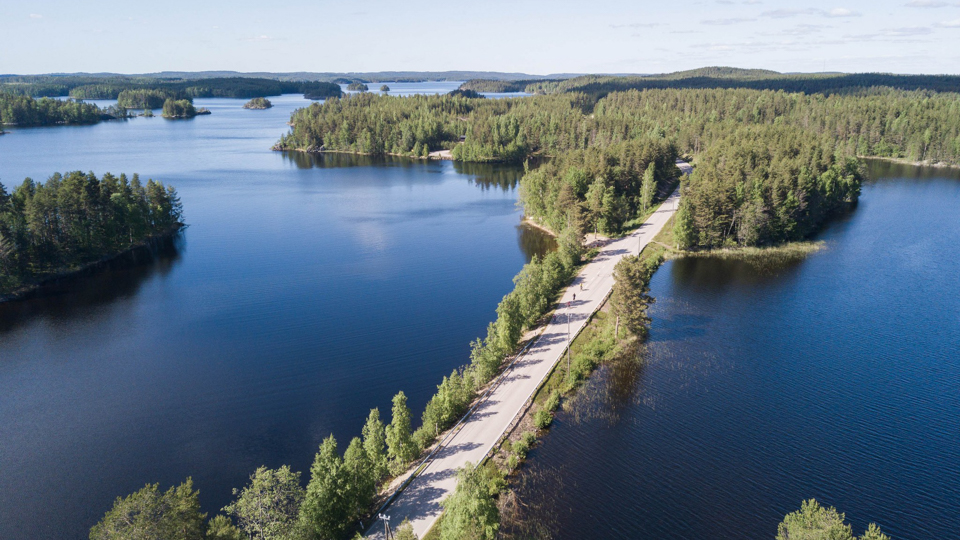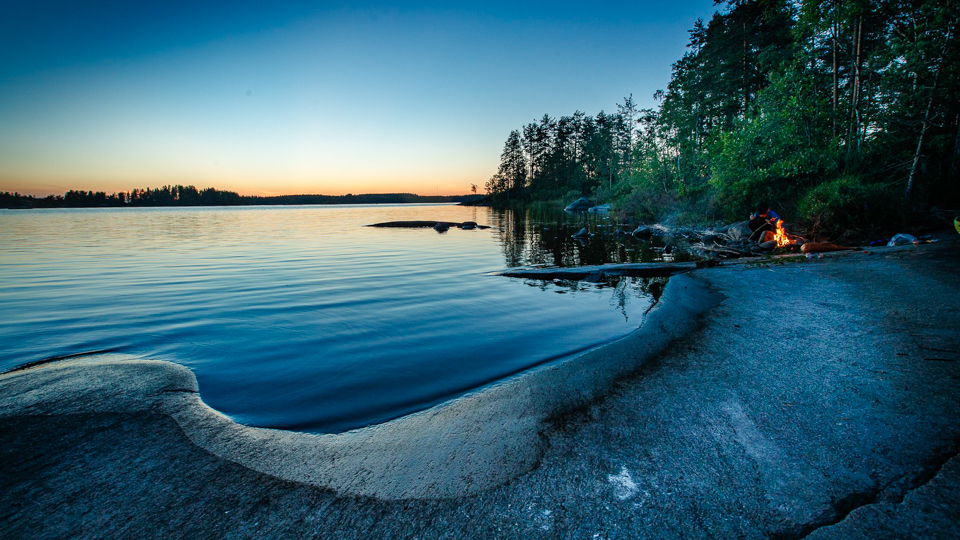 Metsäterapiakeskus – The Finnish Forest Therapy Centre

Located on an island in Lake Saimaa, about 5 minutes by boat from the port of Imatra, about 35 kilometres from Lappeenranta, the Finnish Forest Therapy Centre organises restorative and relaxing activities in nature for groups, companies, and communities. The activities focus on nature and well-being themes and promote the recovery of body and mind, giving new perspectives on personal well-being. The Finnish sauna and Saimaa tasting trip offers relaxation and recovery, both for the body and for the mind. Join us for a gentle sauna experience on the shore of Haapasaari and a refreshing dip in Lake Saimaa. The sauna's purifying steam, pine in the sauna water, a soothing foot bath, and a herbal honey salt scrub offer a unique moment of recovery and regeneration.
Contact: +358 50 347 3668 – info@metsaterapiakeskus.fi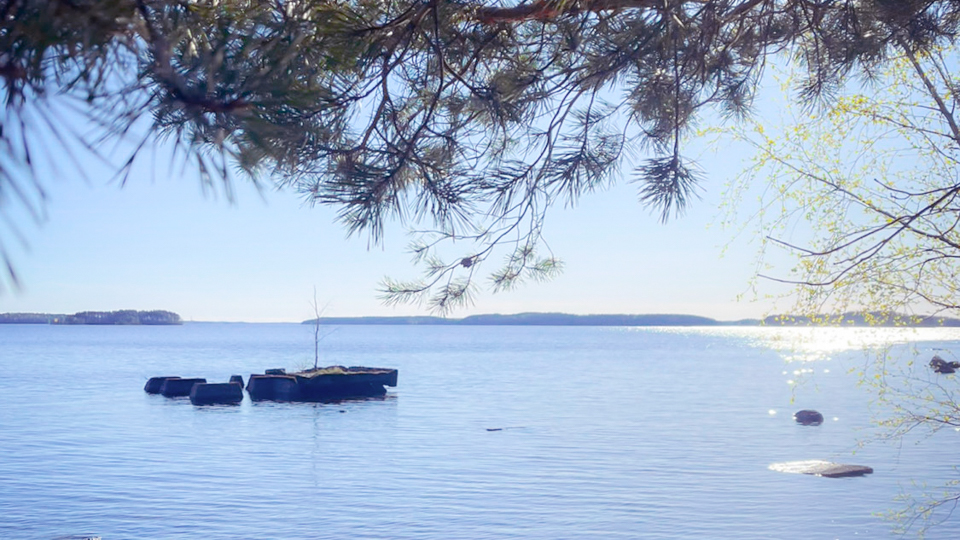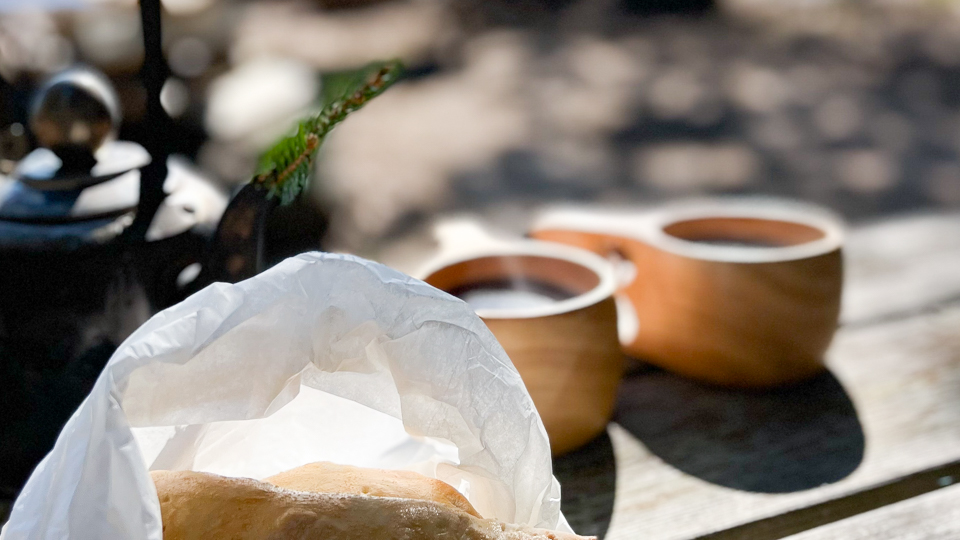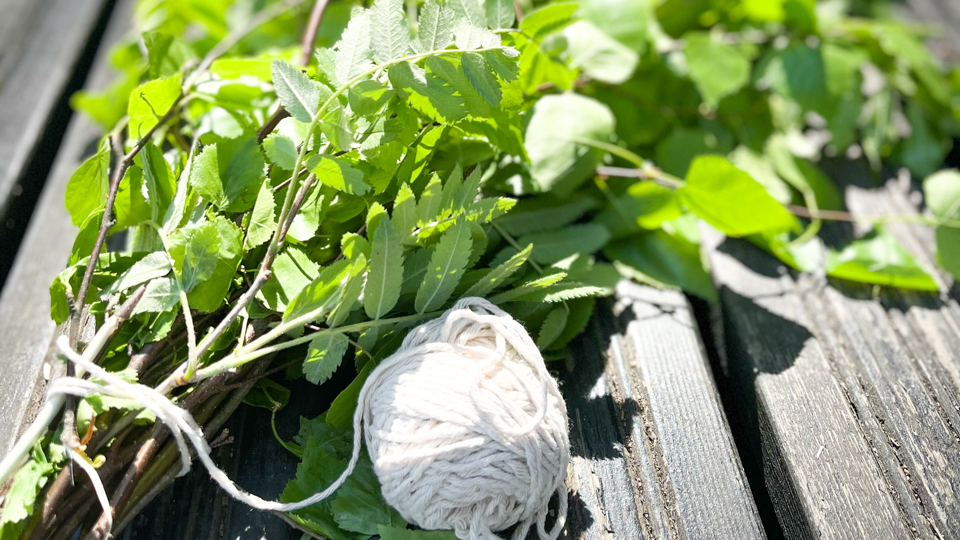 Hiitolanjoki B & B
Tucked away in a forest next to the river it is named after, Hiitolanjoki B & B is just 2 km off Highway 6, not far from the small town of Simpele. Offering affordable, but high-quality accommodation on the shore of Hiitolanjoki in Rautjärvi, its cosily and comfortably furnished premises also function as party, meeting and training facilities. Hiitolanjoki B & B offers traditional Karelian hospitality and provides excellent personal service for all their guests. 

Local food, nature and sustainable development are reflected in the services offered. Breakfast consists of local products: Karelian pasties, eggs from local hens, organic oatmeal, berries, and spruce tree syrup to start your energetic day. In the summer, they use wild herbs directly from nature. There is a recently renovated log sauna located on the edge of the river, from which guests can cool off in the river. The river flows freely throughout the year. If you want something extra, you can make your sauna experience even more special with a peat, herbal or honey sauna. You can swim in the river all year round. The Hiitolanjoki nature trails are a couple of kilometers away. Between Lahnasenkoski and Ritakoski you can find a nature trail with signposts, a barbecue shelter and a bird tower. It is approx. 200m to Kangaskoski's laavu along an easy path.
Contact: +358 44 971 3950 – welcome@bbhiitolanjoki.fi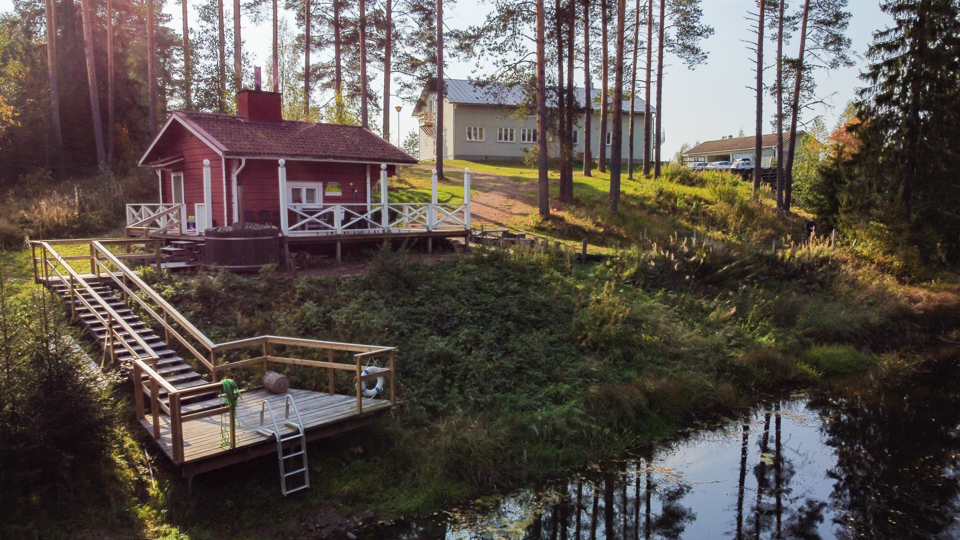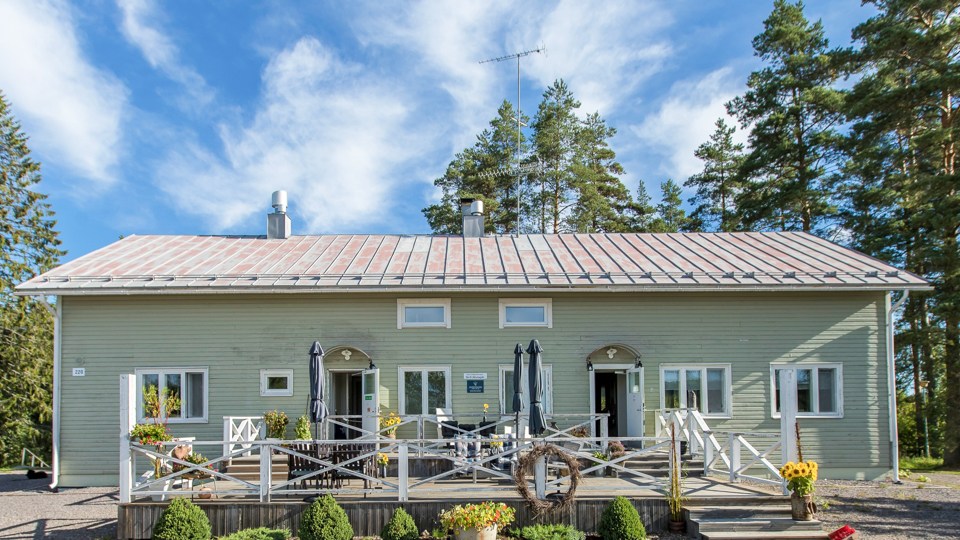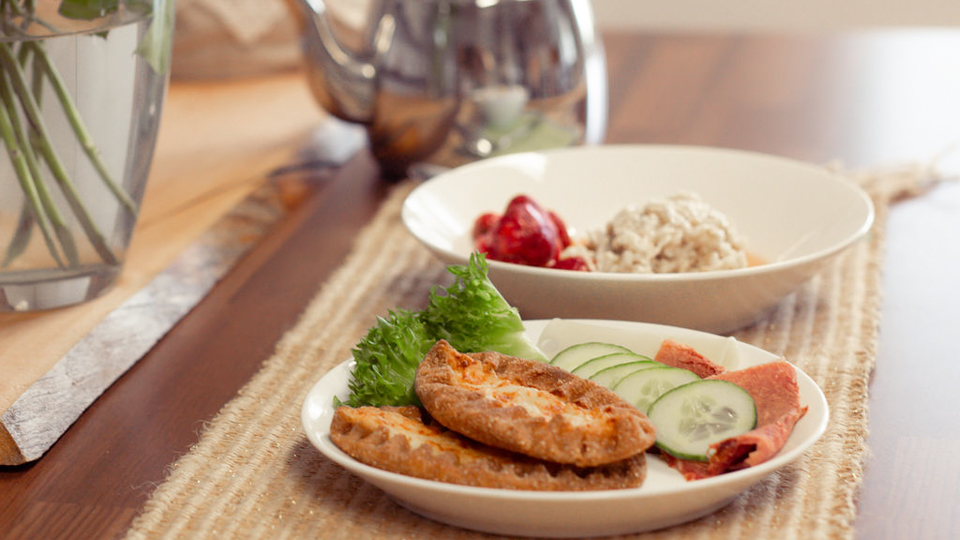 RIB Cruises and Trips in Saimaa
Explore the spectacular sights of Lake Saimaa safely on a RIB Saimaa boat ride, with the option of extra speed – RIB Saimaa customise charter trips according to customer wishes. Operating in an area that covers Lappeenranta, Imatra, Puumala and Savonlinna, RIB Saimaa offers ready-made tour options for spending a fun summer day on the waves of Saimaa. Shape your own travel package, which can include, for example, island visits, hot pot coffee on Saimaa's numerous islands, or a picnic according to the customers' wishes. RIB Saimaa also organise canal cruises exploring, among other things, the military canals of General Suvorov, while cruises in Kukonharju, Käyhkää and Telataipale are a wonderful experience. The boat can accommodate 11 customers.
Contct: +358 50 562 9320 – tmiolliahonen@gmail.com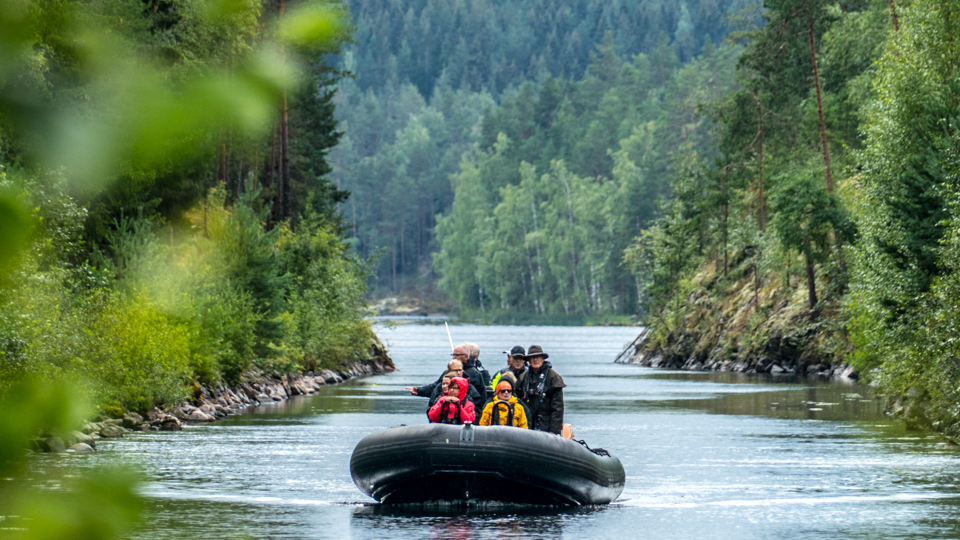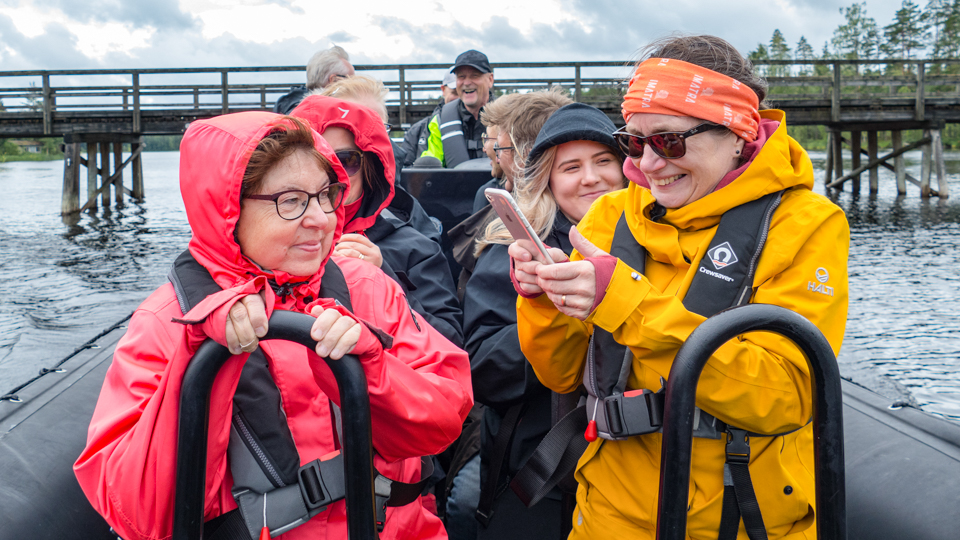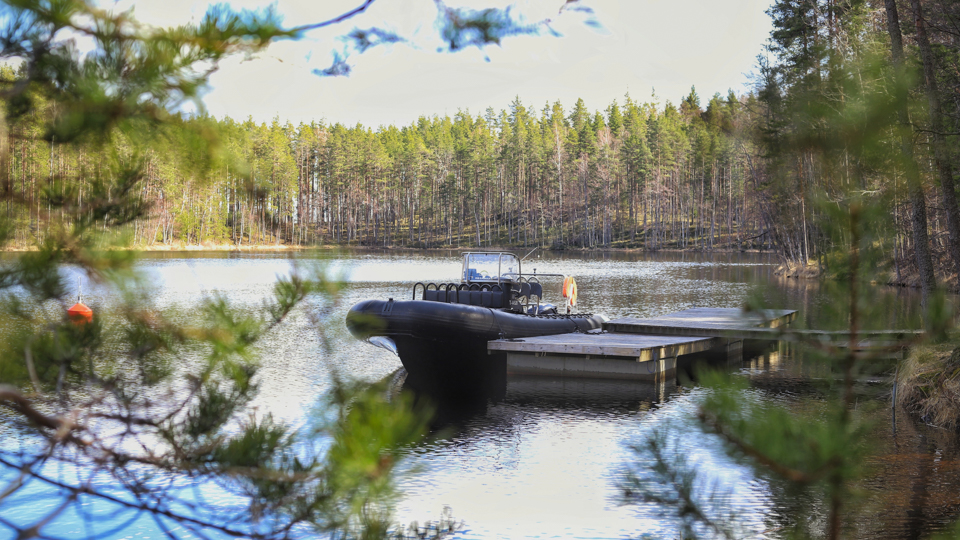 Vuoksi Fishing Park – an oasis in the middle of the city
Vuoksi Fishing Park is a third-generation family business in the aptly named Varpasaari, or Toe Island, close to the centre of Imatra. Vuoksi Fishing Park operates in the summer, from May 1st until September 30th, although its campsite is open all year-round, and the Wanha Virveli restaurant serves out of season. The camping area, considered one the most beautiful in Finland, is popular with families with children and caravanners. In addition to the campsite, accommodation is available in two new cabins with wonderful Vuoksi views.
There is plenty to do for all ages at Vuoksi Fishing Park. Visitors can fish, play mini golf, go on a Vuoksi cruise or relax on the beach. The more adventurous can rent bicycles, canoes and kayaks, rowing boats, electric mountain bikes, SUP boards, and even water bikes, or take a wake-board course. Right next to Varpasaari are a swimming hall, a bowling alley and a sports hall, as well as an outdoor gym run by the city.
Restaurant Wanha Virveli's delicious food and homemade pastries can be enjoyed on the sunniest terrace in town, and in summer there is live music on the terrace. The restaurant's specialty is the salmon caught in the park, whether caught by the customer or by the staff, which can be enjoyed fresh in the restaurant, packed fresh or they can smoke it to be taken home later. Wanha Virveli also prepare delicious gravlax and cold-smoked salmon, which can often be found on the salad table in our restaurant.
Guests at Vuoksi Fishing Park can also enjoy their private sauna Räihän Kuohu, situated by the river, and can order food from the restaurant and enjoy it on the sauna terrace in peace. The private sauna is open all year round. Next to the fishing park is Hiljan piha, a Karelian home from the 19th century.
Contact: +358 40 061 2100 – info@vuoksenkalastuspuisto.fi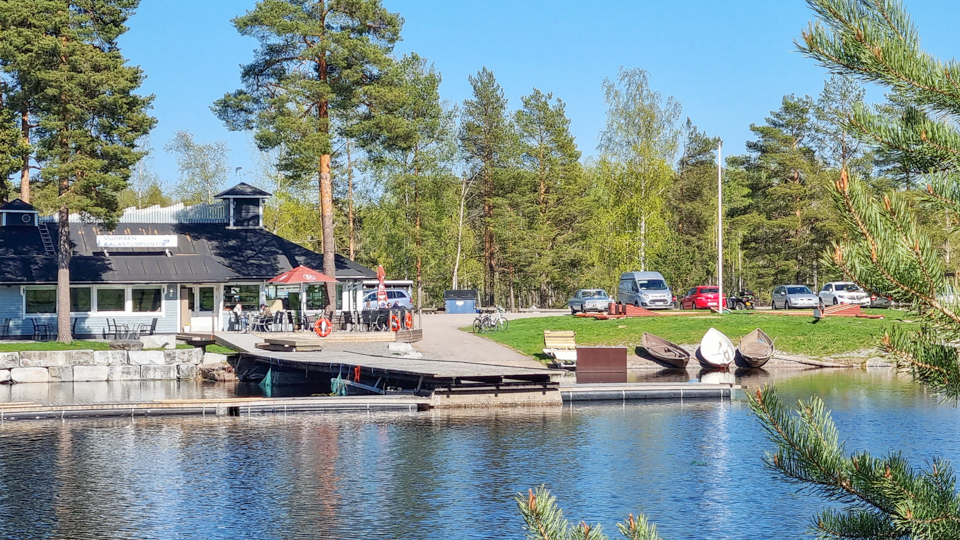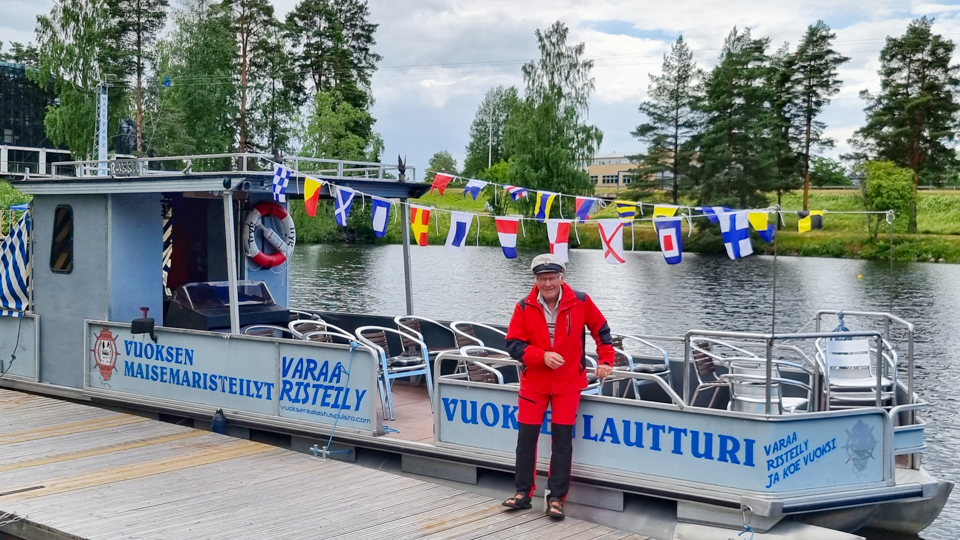 Suvorov Band – a musical theatre street band
One of the more unusual of the Saimaa region's cultural attractions, the Suvorov Band is a 
musical theatre in the form of a three-piece acoustic street band. Known for their wild performances, their stories are based on the life of Aleksandr Suvorov, the last Generalissimo of the Russian Empire, and the history of Old Finland, which is now the region of Southeast Finland. One of the most respected and successful military commanders of the early modern period, the general was also an eccentric prankster, and Suvorov Band's entertaining shows highlight that aspect of his personality.
Suvorov Band can be booked for any occasion, with a set that lasts about an hour, consisting of three 20 minute performances which can be presented separately or as one longer piece. All scripts, compositions, and lyrics are the band's original creations, drawing on numerous different musical styles, from folk to rock and ska. As a three-man acoustic band with guitar, accordion, and percussion, Suvorov Band can perform practically anywhere.
Contact: +358 50 383 4308 – suvorovband@gmail.com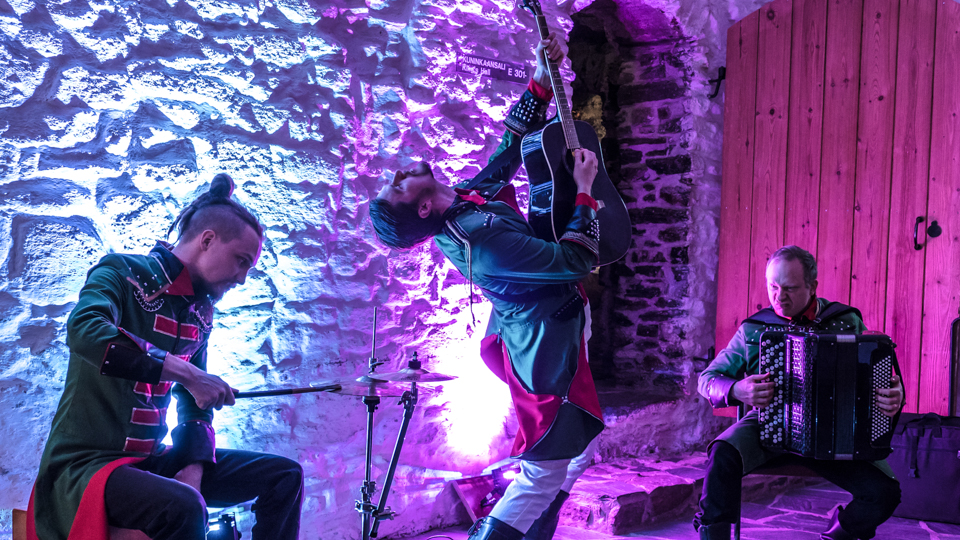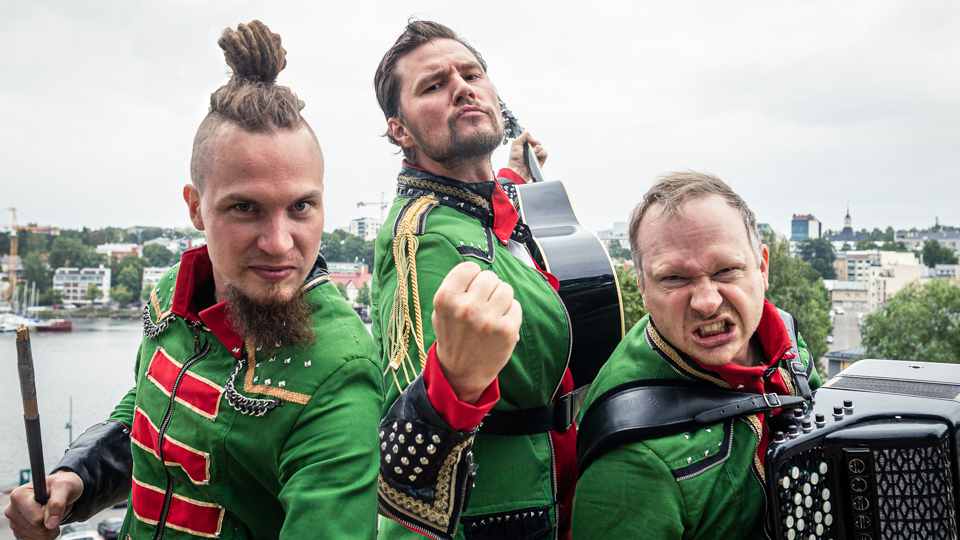 The Sound Journey of Pirunkirkko
An original offering in the field of well-being, the Sound Journey of Pirunkirkko is guided by Pinja Sointu, a yoga teacher and nature connection instructor in music and sound. Visitors join Pinja in Pirunkirkko, one of the most beautiful caves in Finland, where they hear ancient drum beats, the sounds of singing bowls, the call of the kantele, and the song. A sound journey in a cave is a unique experience where all the elements of nature are present, and where visitors can surrender to being and relax in the nurturing arms of nature.
Pinja's mission is to strengthen the connection in well-being of the body and mind in her clients using sound journeys. Nature, and a deep connection with nature, is an important part of us and one of the basic pillars of our mental well-being, and sound journeys help enhance creativity and strengthen our connection to nature. She also runs classes in different styles of yoga, such as Hatha Yoga, Yin Yoga, Forest Yoga, and Aerial Yoga, a hybrid form using a combination of traditional yoga poses, pilates, and dance with the use of a hammock.
Contact: +358 50 354 3655 – pinja.sointu@gmail.com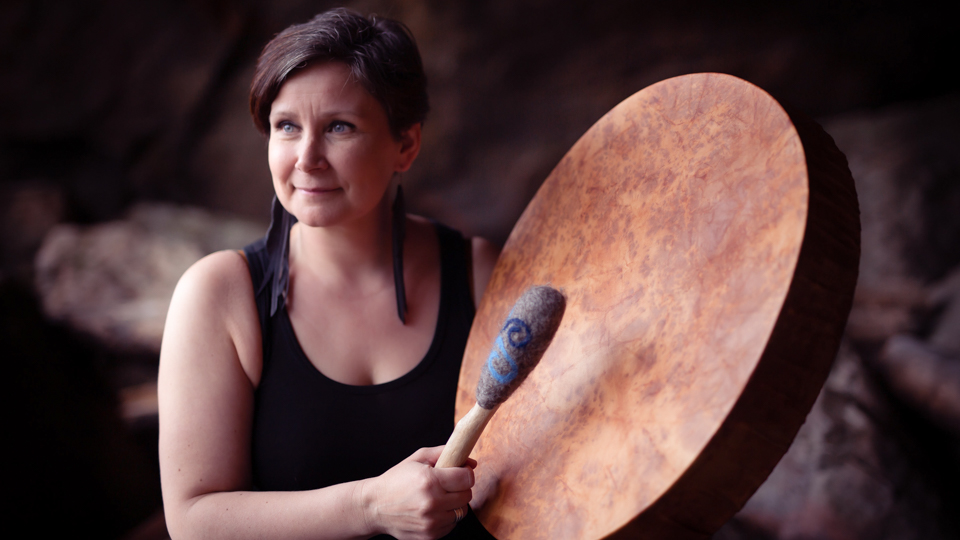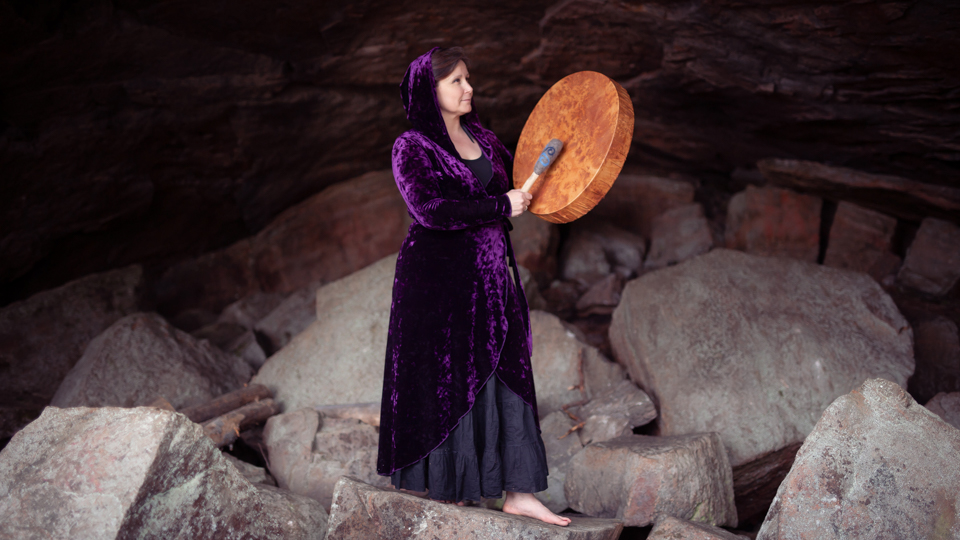 Retuperä Reload – Nature Tours, Laughter Yoga and Events
Retuperä Reload in Joutseno offers nature tours, laughter yoga and event production, where clients can experience the magical power of South Saimaa nature, recharge their batteries, and lower their stress levels.
Nature tours are offered to groups of different sizes. Choose from different lake, forest, and marsh environments, where you can learn about nature, plants, and animals through stories. Guided by Ninni Koponen, clients experience the environment with all senses, ensuring they will remember it for years to come. Nature tour services are tailored according to their needs.
Laughter yoga is a funny concept where clients consciously decide to start laughing through various guided exercises. With the support of the group and their own dedication, the consciously started laughter turns into genuine, heartfelt joy that soothes and cares holistically.
In addition to nature tours and laughter yoga, Retuperä Reload organises various events with local partners, such as personal retreats, champagne floating, and nature camping with a glamping-style full-service nature BnB experience. Retuperä Reload can design a wellness package tailored just for you!
Contact: +358 40 542 4147 – nkoponen@gmail.com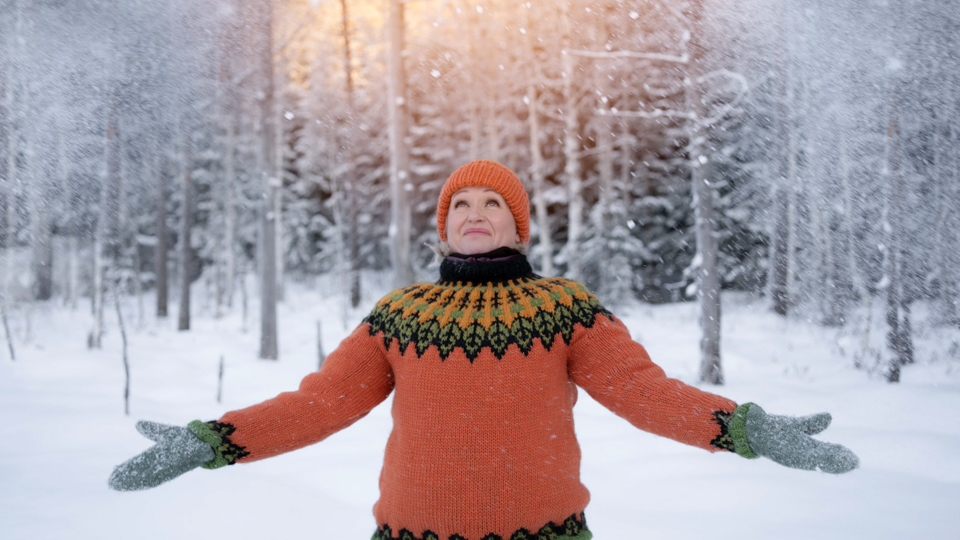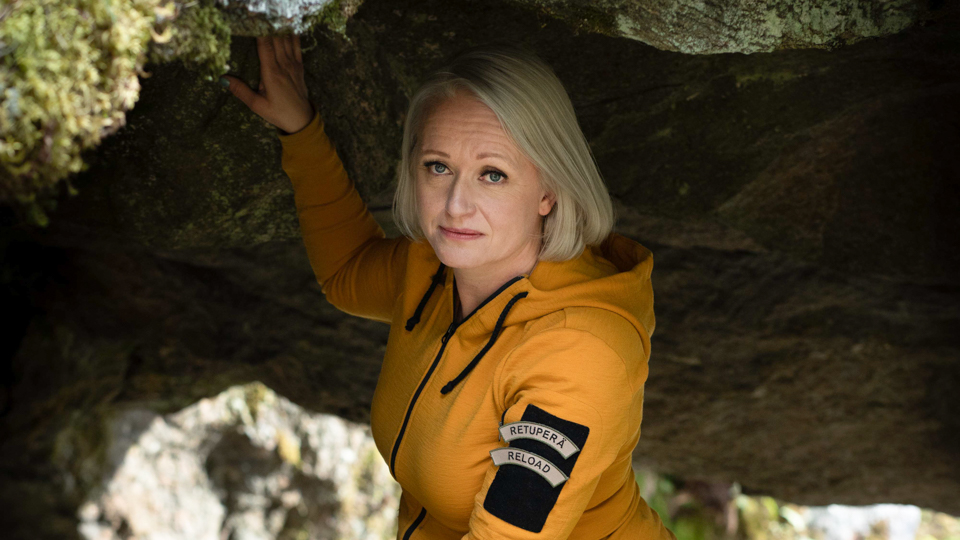 Dramandala – meet the mysterious bear
For a truly Finnish cultural immersion, why not try the Dramandala story-based mystical bear experience, where clients are guided through bear mythology with the help of stories, pictures and drama. In Finland the bear is the most sacred of all animals, seen as the embodiment of the forefathers. Its real name was never spoken aloud for fear of bringing bad luck to the hunt, and was instead known by many euphemisms like Otso, Kontio, and Mesikämmen. The bear hunt was a significant event in local culture, and was followed by a great feast in honour of the bear, and afterwards its skull was hung high in a pine tree so that its spirit could re-enter the heavens.
Throughout the ages, all kinds of stories have been told about the bear, and because of this, the bear has been both a feared and a worshipped creature. During the experience, guests get to explore the mythology of the bear, discovering how the bear was born, and how its existence has been reflected in the lives of people in the past. The experience is designed so that everyone can immerse themselves in Finnish bear mythology, and is available in Finnish and English. At the end of the mystical bear experience, each participant gets to make their own unique amulet, which they can take home as a souvenir. The experience can be booked for groups as a private event.
Contact: +358 50 543 5317 – antti@tilitysjavalitys.fi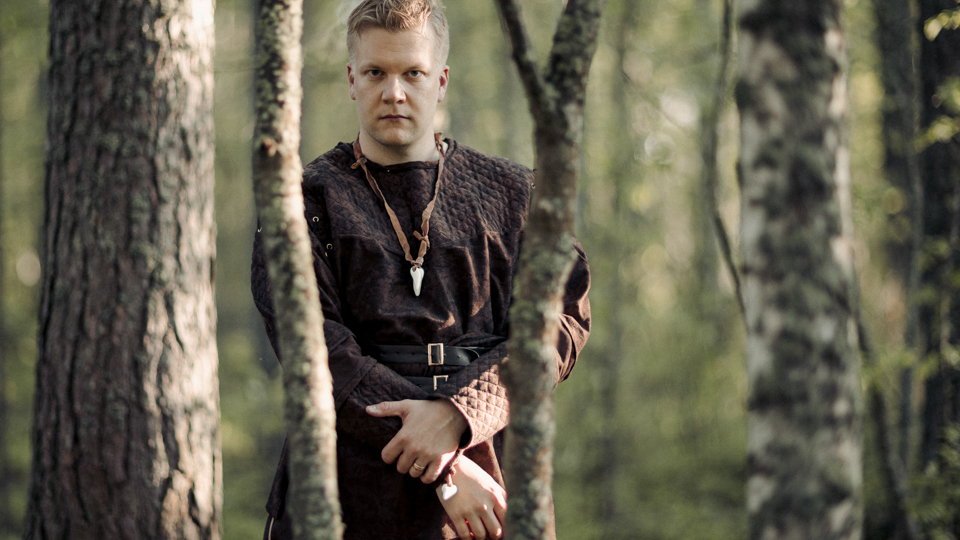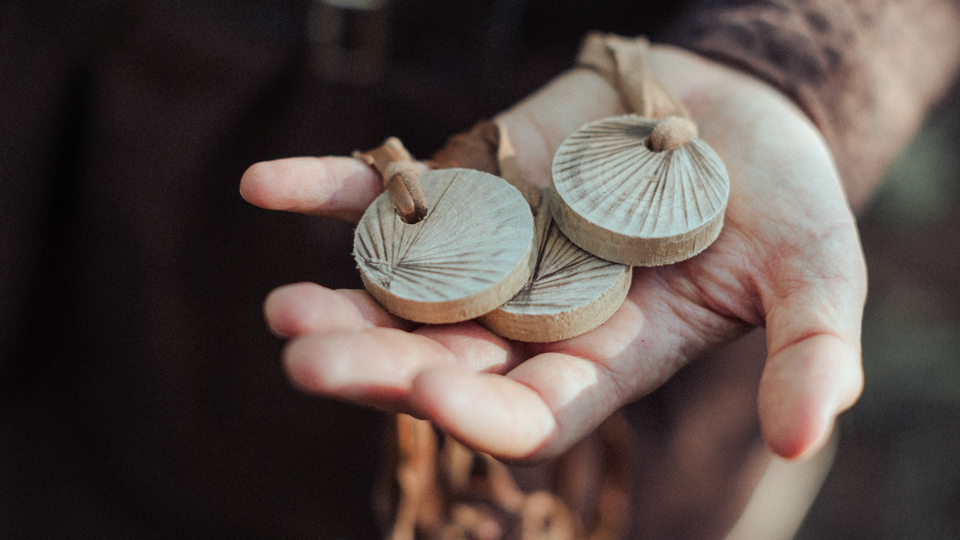 Black and White Theatre Experiences
With its modern, versatile, experimental and bold theatre, the Black and White Theatre's productions have been performed widely around the world. It organises the annual international Black and White Theatre Festival held in Imatra at the end of July. Guided by film and theatre director Kamran Shahmardan, the Black and White Theatre Festival hosts a wide range of different theatre trends in Imatra – absurd puppet plays, circus, acrobatics, contemporary dance theatre, musical street theatre, traditional drama, high-quality modern opera, and skillful ballet.
Fire Performance Artists LiekinKieli is formed by a local artist couple from Imatra, LiekinKieli invites its viewers to interpret the story of fire. Their choreographed routines, accompanied by their own musical compositions, combine into a flowing whole in the form of staffs and poi. Having performed at over 20 private or informal events since joining forces, LiekinKieli are available for events, whether it's a wedding party, a bachelor party, or a bigger festival. Tulishow is a spectacular program number for any event – live fire brings a magical atmosphere to twilight moments. Show is in Finnish, and the Bookings are through Black and White Theatre.
Contact: +358 40 558 8411 – katri.latt@gmail.com