Local food culture lives strong in Eastern Finland and brings new delicious insights to domestic and foreign food tourism enthusiasts. In addition to local specialties and traditional flavors, there are also modern options in each province on the Via Karelia route. Along the route, there are also several brands related to the origin of food, such as "DO Saimaa", "Karelia à la carte" and "produced in Kainuu". It is an honor for these entrepreneurs, whether it is a buffet, a fine dining restaurant, or dining in the middle of nature, to offer fish or game, oven-warm mouth-watering pies, and award-winning products all sourced from local producers.
The Via Karelia route runs from the Gulf of Finland to Salla, following the eastern border for 1,080 km through 11 municipalities. In the south, the Via Karelia route is characterised by lakes Saimaa, Pihlajavesi and Puruvesi. Lake Ladoga has an impact on the climate as far as Parikkala. In North Karelia, the topography gets more diversified, the best examples of which can be seen in the peaks of Koli, part of the oldest bedrock formation in Finland, and in the great Lake Pielinen. In Kainuu, the route travels through large forests and wilderness. Up north, the fences marking the reindeer management area are a sign of entering Lapland, with its fells and wilderness.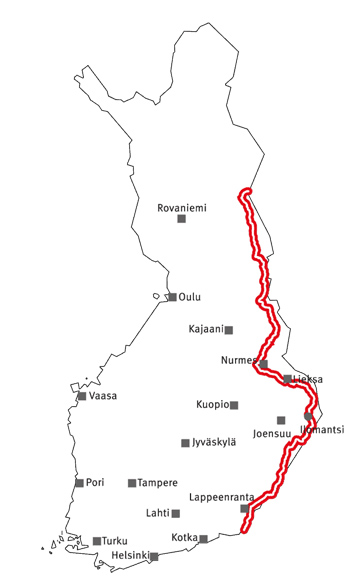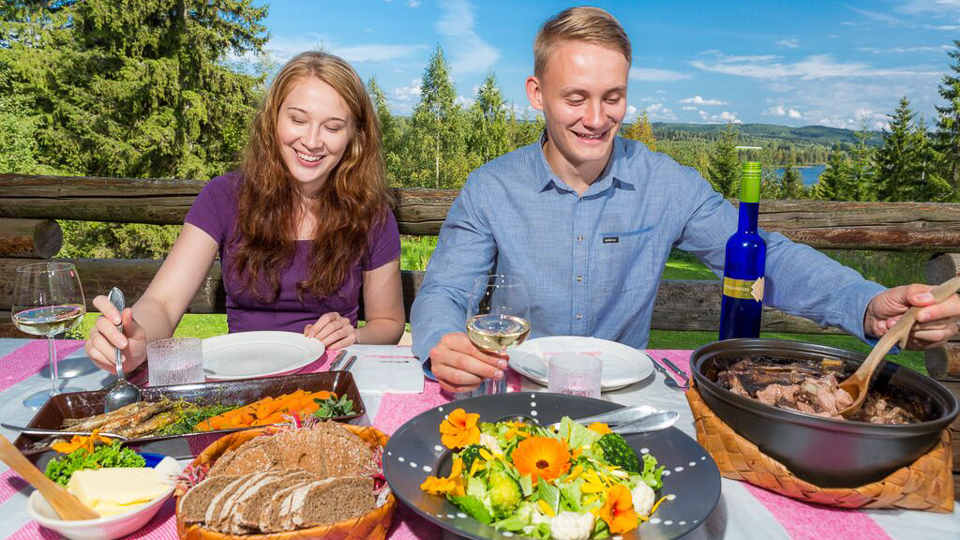 @ Äksyt Ämmät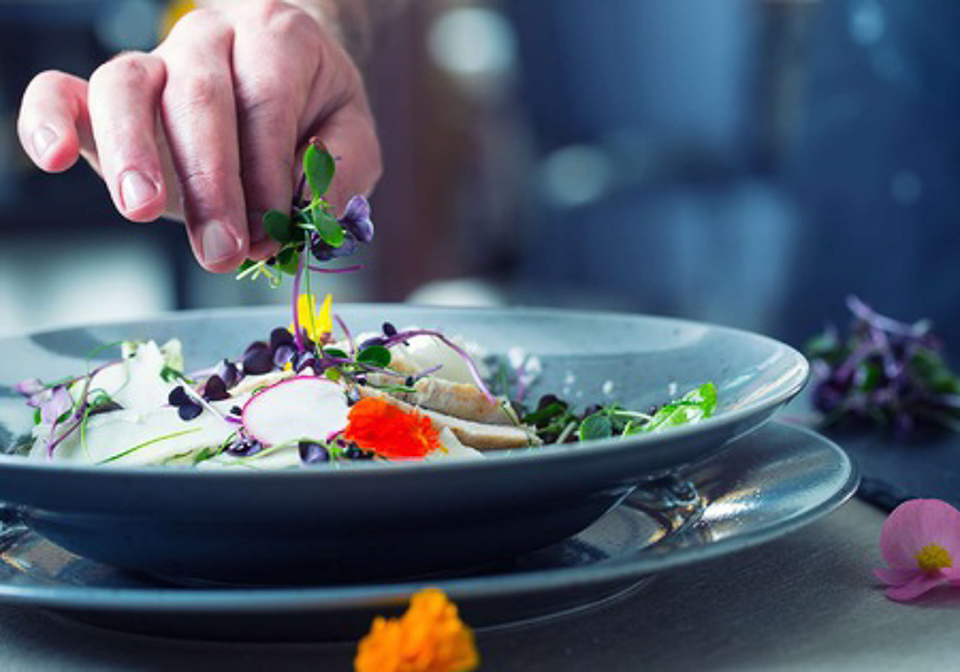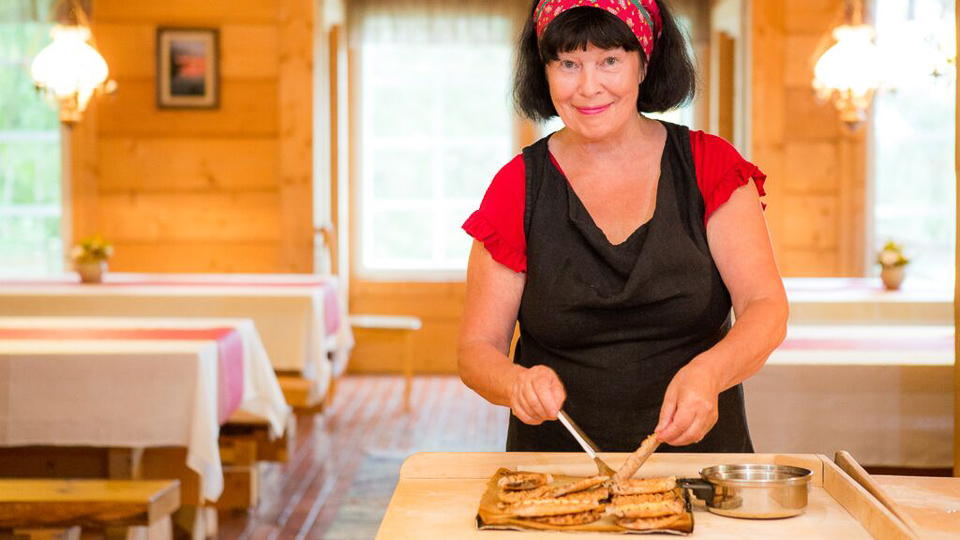 In the sparsely populated areas in Eastern Finland, food has been obtained from forests, lakes and rivers for centuries. Everyday and more festive meals were prepared from a variety of ingredients, depending on what was on offer at the time. Especially in the Karelian regions, food culture based on hospitality stems from Slavic influences and the Orthodox tradition. The fasting season and the various celebrations throughout the year, and the harvest seasons, guides the activities. In harsh winter conditions, the oven was often heated, and at the same time, the meat, fish, root vegetable dishes, and various pastries to be cooked in pots were also oven cooked. The region of Eastern Finland is known for its rich and diverse bread culture, to which family breads and even traditional recipes that differ from village to village bring their own nuances.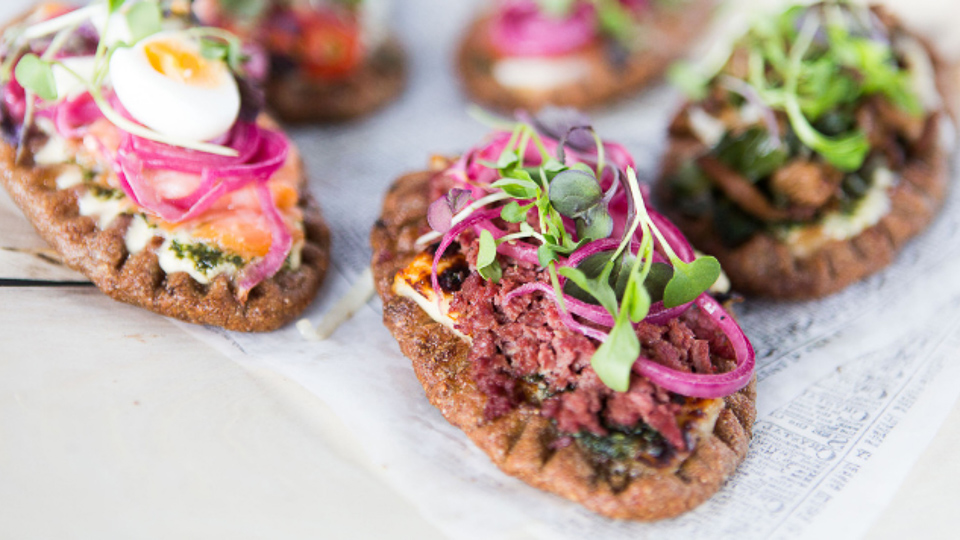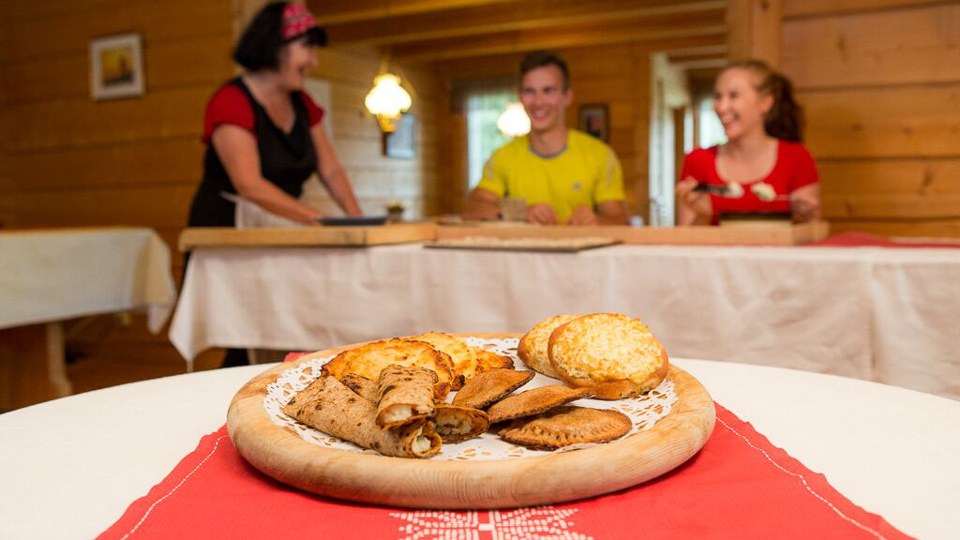 The gems of Eastern Finnish food culture can best be explored by taking an official food tourism route along Via Karelia. In order to enjoy the services of small and charming cafés, restaurants and inns offering delicious food, it is worth making detours to the itinerary. There is also something to buy along the route; get souvenirs from lovely local grocery stores and interesting small breweries, or enjoy savory or sweet pastries bought from local bakeries during your trip. Most of the delicious destinations are easily accessible by car or even by bike, but there are also several ready-made travel packages to choose from, e.g. www.aksytammat.fi.
Via Karelia invites you to a tasty food trip – welcome!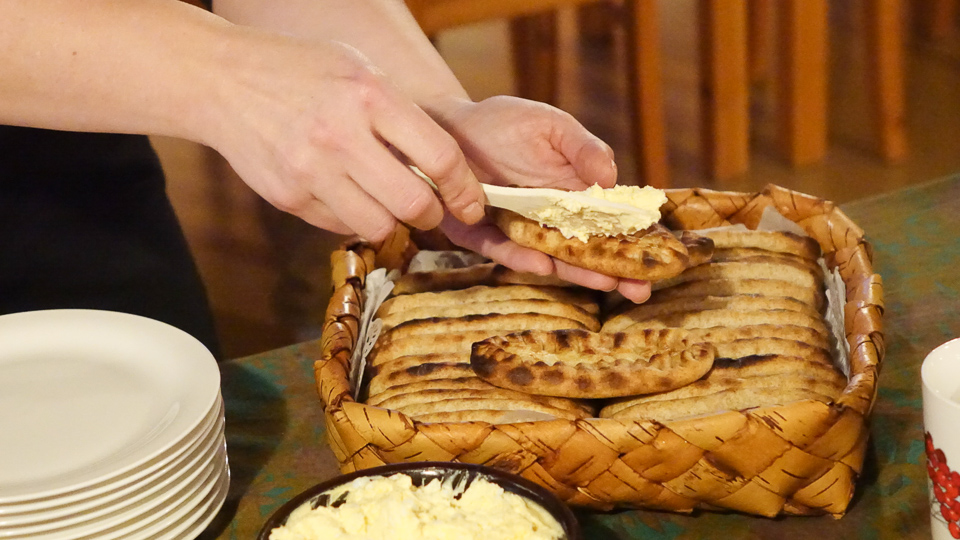 @ Äksyt Ämmät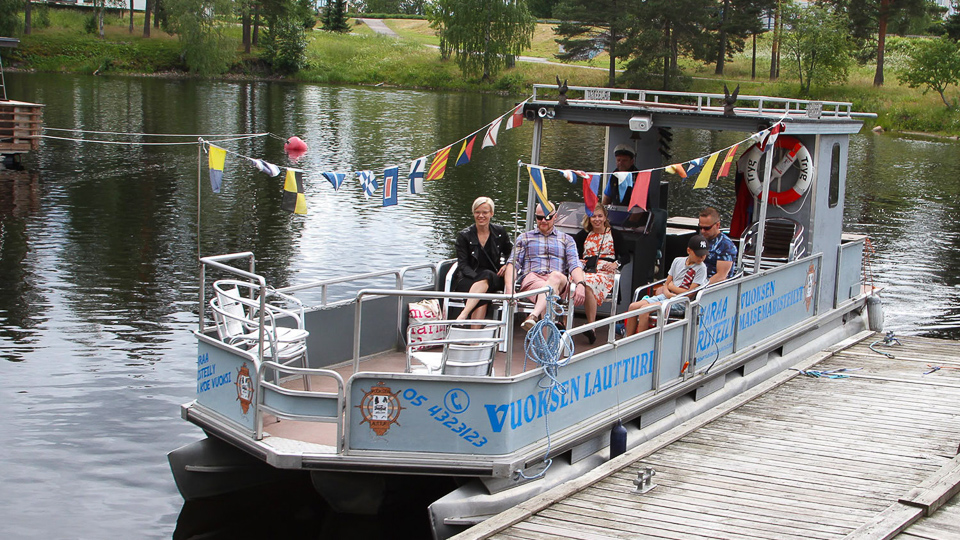 Some companies along Via Karelia with unique culinary experiences and local delicacies and Karelian hospitality:

Laitalan Lomat – Countryside Holidays: Versatile accommodation, food and program services in a North Karelian rural landscape in the village of Karhunpää in Valtimo.
Lappeenranta Military Officer Club (Lappeenrannan upseerikerho): Theme dining and guided tours in the historical framework of the officers' club completed in 1890 in Rakuunanmäki, Lappeenranta.
Lietsu Boutique Aparthotel: The unique rooms of the Karelian-inspired apartment hotel in the center of Joensuu are suitable for both distant working and as a family base for exploring the province.
Möhkö Rajakartano: Accommodation located at a former border guard station with a kitchen known for its spelt food and pastries.
Parppeinpirtti: A restaurant known for its modern Karelian buffet and local burgers in the middle of the Parppeinvaara poetry village in Ilomantsi.
Puukarin Pysäkki – Karelian Restaurant and Guesthouse: A guesthouse in Valtimo, known for its tasty local and organic food and varied experiences.
Vuoksi Fishing Park (Vuoksen kalastuspuisto): A campsite offering fishing experiences in the middle of the Vuoksi River in Imatra.
Äksyt Ämmät: Responsible tourism travel agency in Nurmes, also offers experiences related to Karelian food and nature experiences in Guesthouse Pihlajapuu