Once again the gloom of an impending Helsinki winter is lifted for a weekend when Blow Up Festival returns to Korjaamo Culture Factory, from Friday the 12th through Sunday 14th. Back for the 4th time, Vol 4 is bigger and better than ever, not only adding a post-party gig on the Sunday, but also expanding to two stages to better host more bands. Originally a festival dedicated to world of doom metal, Blow Up has always had room for an experimental act or two, and bands operating in the post-metal sphere, and this year's festival is every bit as varied as previous years.
Friday 12th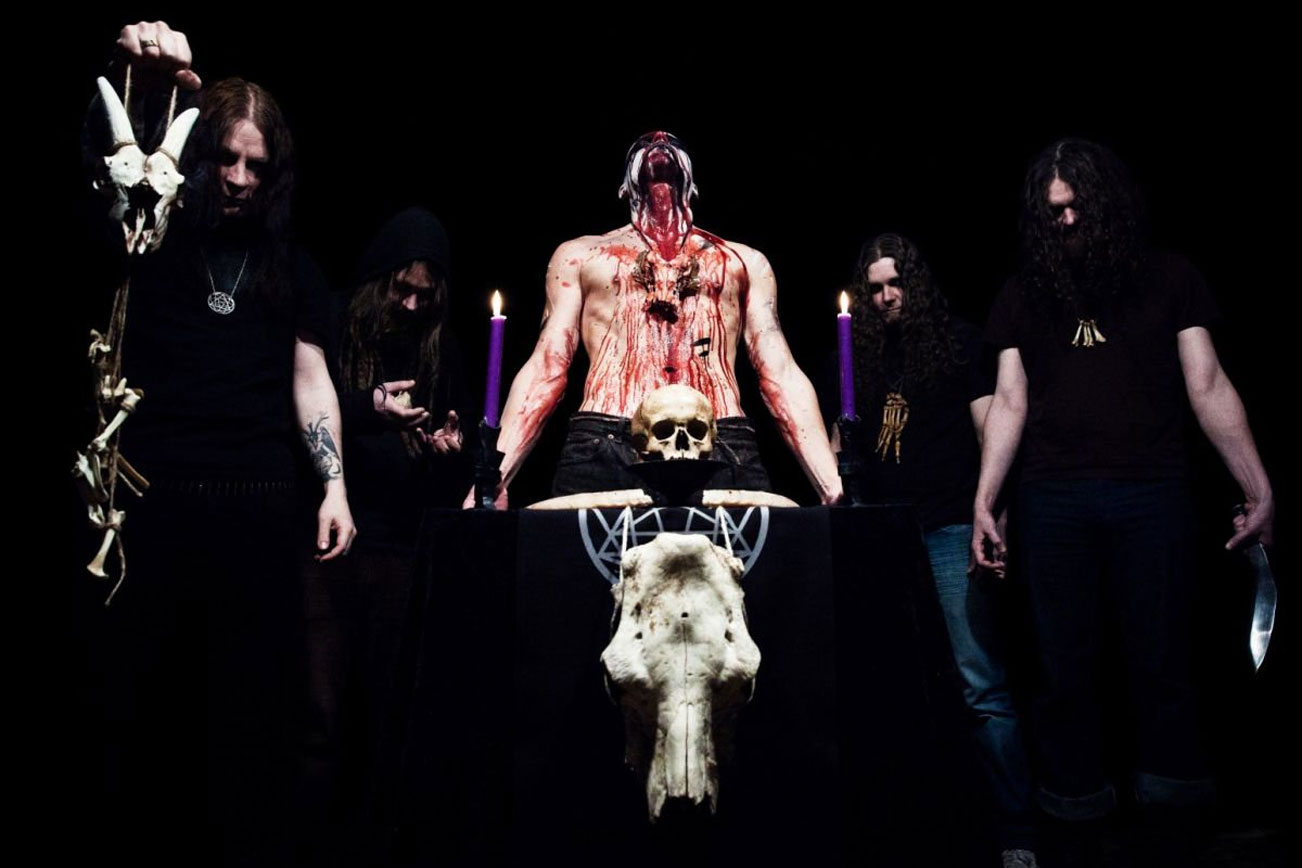 Vaunusali 19:30 – 20:30
The first act of the weekend will be Finland's own Dark Buddha Rising, who have spent the last 11 years learning to how to best pummel audiences into submission using sludge-hammer guitars and bass-heavy drone rumbles. Since their debut "I" in 2007, Dark Buddha Rising have released another five albums, not including this year's box set "The Black Trilogy". Earlier this year Dark Buddha Rising released an EP "II", with the band returning to its purest incarnation – a three-piece rhythm section; with synths and vocals. Expect to be transported, to where … unknown, as their glacial psychedelic drone washes over you.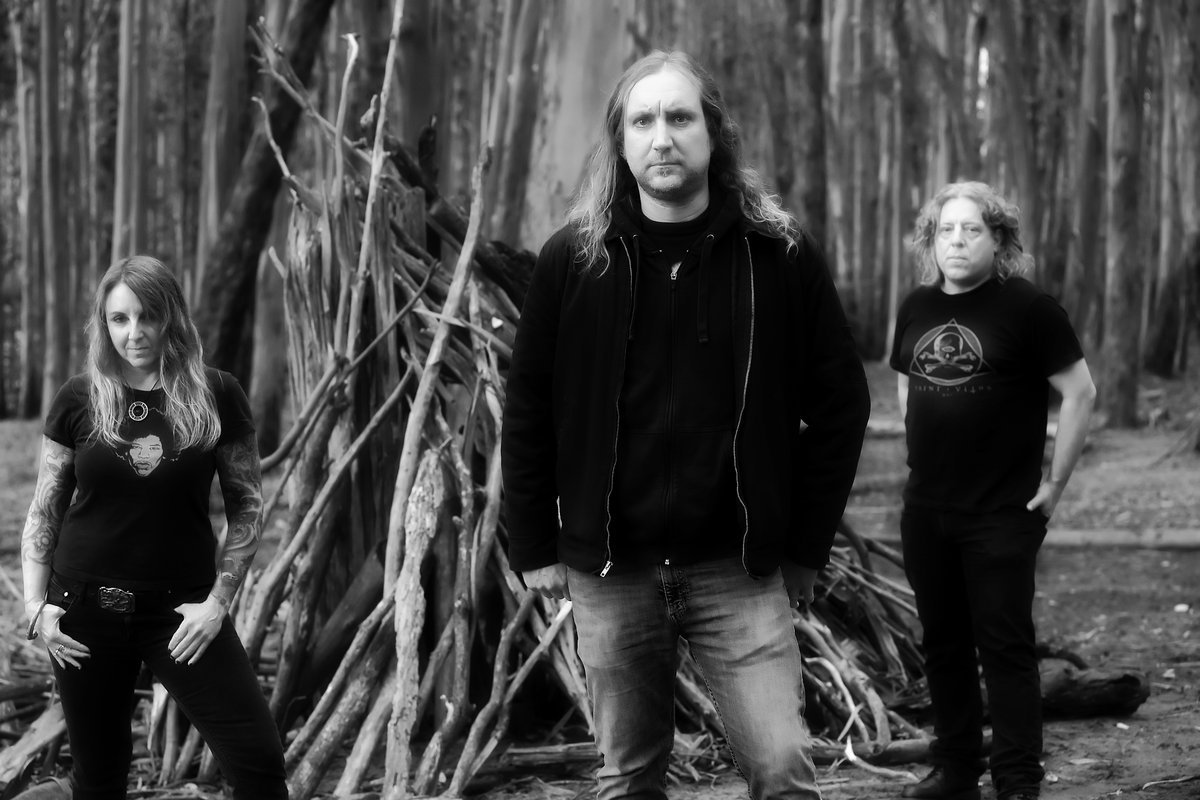 Vaunusali 21:00 – 22:00
Formed in 1993, it's fair to say that Californian band Acid King are pioneers in the stoner-metal field, coming along before legends like Kyuss and Monster Magnet were to have their big breaks, and bringing the genre to the fore. Cult favourites since their 1995 debut album "Zoraster", Acid King have released a sparse 3 albums in the intervening years, with a ten year gap between the "Acid King III" and 2015's "Middle of Nowhere, Center of Everywhere". That album received widespread critical and popular acclaim, garnering excellent reviews pretty much across the board. On Friday night the Bay Area trio will be fronted by Lori S., the last original member, no doubt drenched in distortion, as Acid King's fuzzed-up riffs rock the house.

Kulmasali 21:30 – 22:30
Having blooded himself as the front man for a number of black metal outfits in Seattle, including Book of Black Earth, Cross, and ORVKKL, guitarist and vocalist TJ Cowgill is better known today as King Dude, purveyor of dark folk fantasies and blackened country rock since 2010 when the debut album "Tonight's Special Death" set the tone. There have been six more albums since then, including this year's "Music To Make War To", over which King Dude has honed his songwriting style, allowing influences from blues, British folk, americana, and country to help him weave his own original take on American music.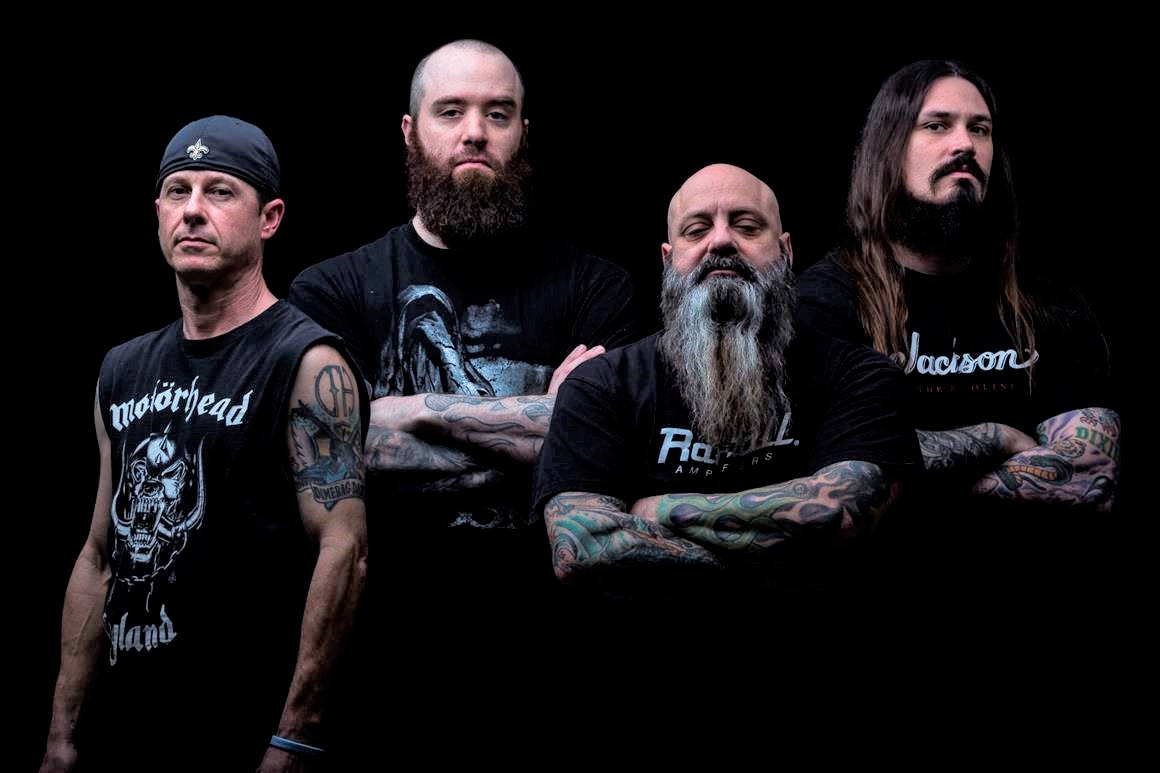 Vaunusali 22:30 – 23:30
Next up are Crowbar, sludge pioneers and gods, who helped create and shape the emerging scene as it developed in New Orleans along with bands like Eyehategod, Acid Bath, and Down. Formed in Louisiana in 1990, Crowbar have created a back catalog of eleven albums that form the spine of sludge's evolution over time. Buried in there is the very essence of the band – huge, chunky riffs, southern blues leads, thrash breaks, and over it all the sound of Kirk Windstein exploring his own soul. Having toured for close to 30 years, one thing Crowbar guarantees is a live set of uncompromising, old-school sludge delivered with intent.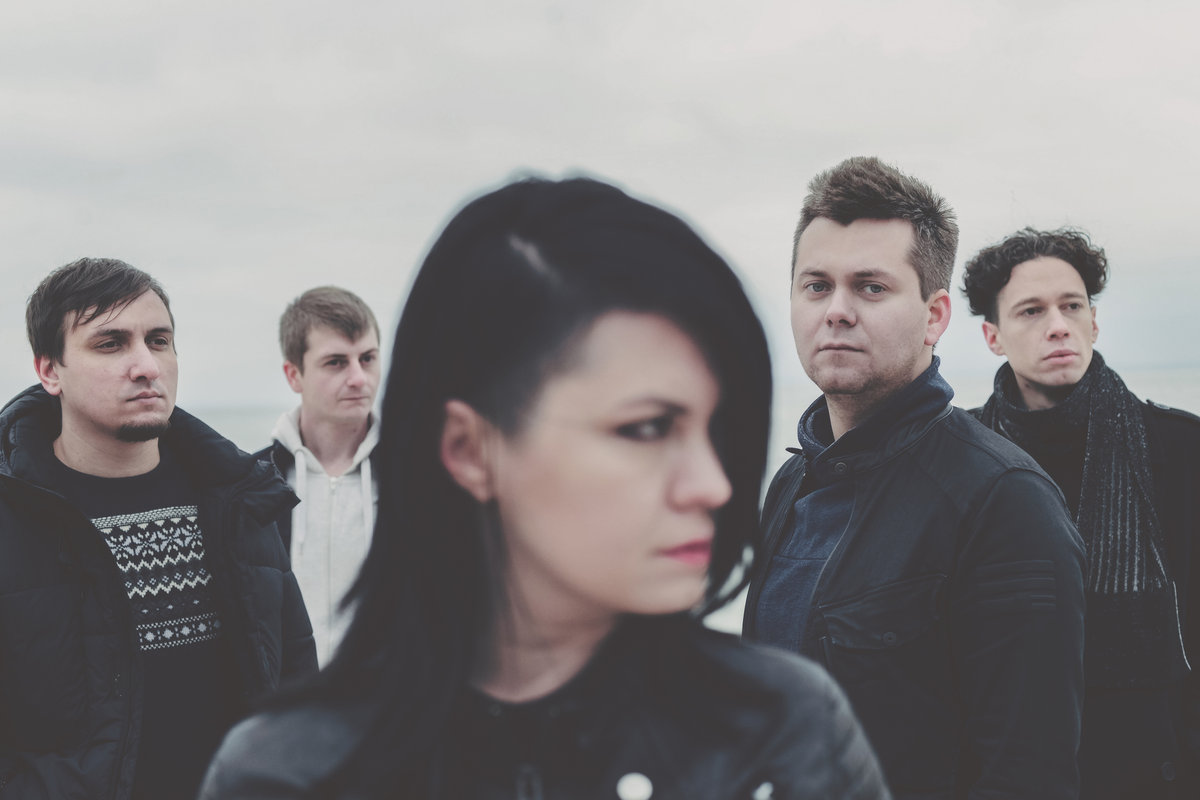 Kulmasali 23:00 – 24:00
Kauan originally formed in 2005, in Chelyabinsk, a Russian city near the border of Kazakhstan almost 3,000 kilometres from Helsinki. From a purely geographical point of view it seems unlikely that a band from there would have a Finnish name and sing mostly in Finnish. With roots in folk, black, and doom metal, Kauan have evolved their sound through seven albums, from 2007's "Lumikuuro", to last year's "Kaiho" which featured vocals by Marja Mattlar, a Finnish folk singer. Now based in Kyiv, Ukraine, Kauan's unique doom-inflected post-rock should be a highlight of the weekend.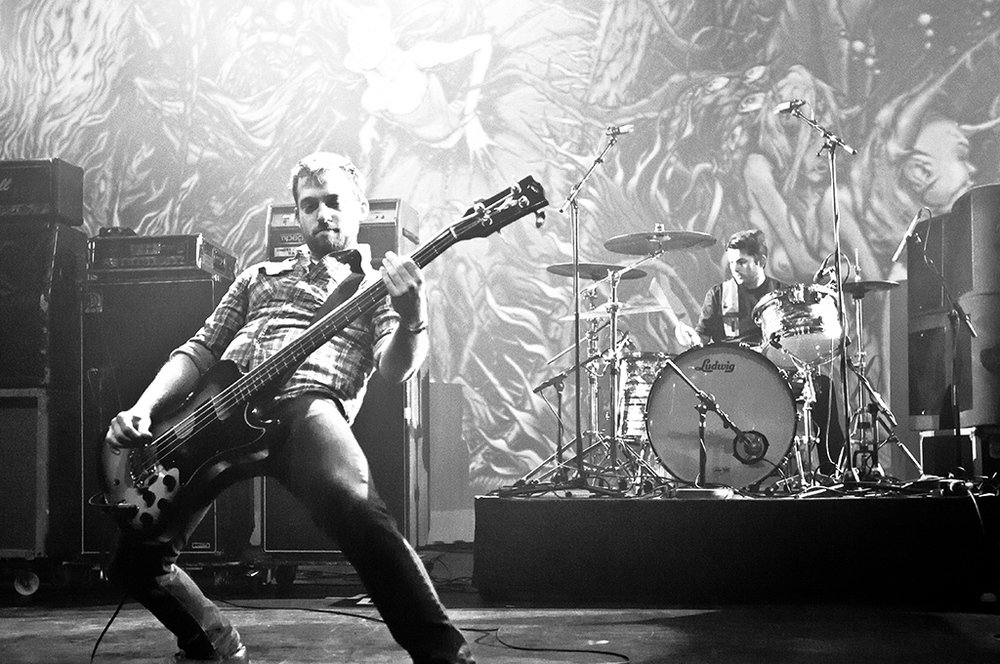 Vaunusali 00:00 – 01:00
Formed in 2005 and hailing from Chicago, Bongripper are often considered the doom band that other doom bands listen to. Since their debut with "The Great Barrier Reefer" in 2006, a single track epic of 79 minutes +, Bongripper have released a further six studio albums, culminating in this year's "Terminal". Throughout their career they have stuck to their purpose, creating monumental doom, where each song builds to an exorcism of leviathan guitar riffage. Jamie Jones of Echoes and Dust says it best when reviewing the new album "And what riffs. In the arms race between doom/sludge's lairiest bastards to develop the nastiest, filthiest sound out there, Bongripper have been stockpiling dirty bombs since 2006."

Kulmasali 00:30 – 01:30
Friday night's events culminate with Norwegian skando-punk outfit Okkultokrati who have been together for a decade. Their first demo came out in 2008, followed by a string of singles, and two years extensive touring in their homeland, honing their sound. The debut album "No Light For Mass" in 2010 was a slab of black-metal inspired hardcore, which still managed to highlight other influences such as doom and sludge. Two more albums, "Snakereigns" in 2012 and "Night Jerks" in 2014, established the band in the hardcore world, and successful international tours in 2011 and '12 brought them a far wider audience. Since the beginning, Okkultokrati have approached hardcore with open minds, adding touches of rock, post-punk, and even goth to their mix. It came as little surprise, then, when the band picked up the Norwegian version of a Grammy for their 2016 album "Strawberry Dawn", in the metal category at the Spellemann Awards. As with their previous albums, it had a fresh approach to the genre, and has massively boosted their presence.
Saturday 13th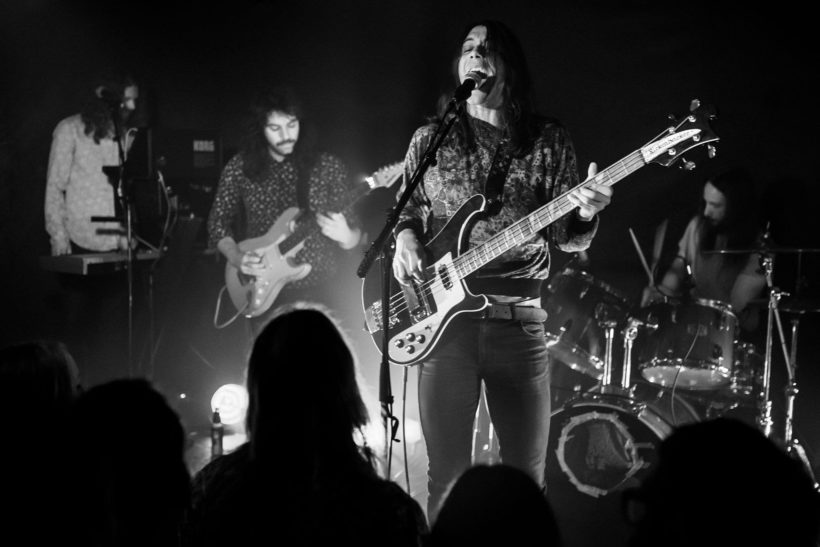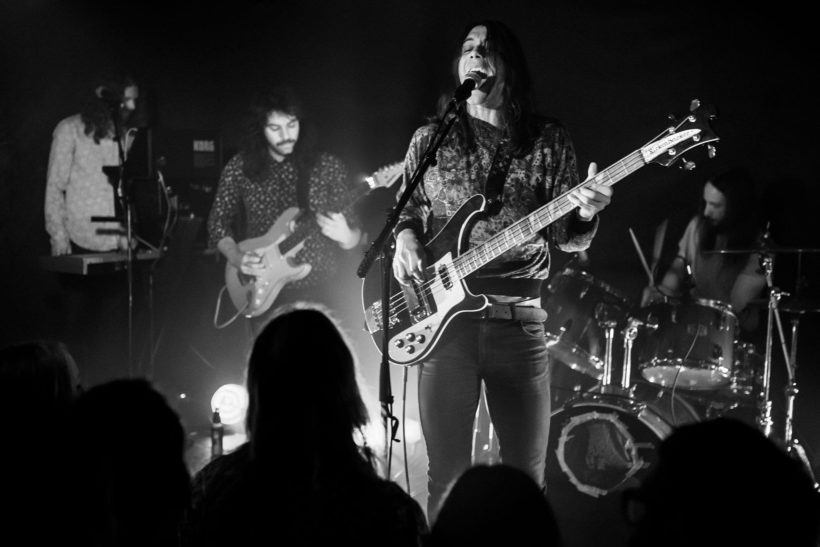 Vaunusali 19:30 – 20:30
Swedish prog-rockers Hällas first attracted attention with their self-titled EP in 2015, noteworthy for its take on retro and psychedelic rock. Their full length debut "Excerpts From a Future Past" came out last year, confirming their fascination with retro-sounding prog. A concept album set in medieval times, the songs are reminiscent of Arthurian legends, replete with knights, seers, and a once great city, fallen, it might have been released in the mid 1970s. Musically, Hällas has expanded on the sound of their earlier EP, incorporating far more synth and keyboards for texture, with racy riffs and catchy harmonies inter-played on twin guitars. This is definitely the feel-good band of the weekend, so chill out and let them take you on a journey.
Vaunusali 21:00 – 22:00
When they first appeared at a BlowUp Festival, Vol 2 in 2016, I wrote "British 'caveman battle doom' heroes Conan will be on hand to utterly destroy the ears of anyone in the audience not wearing plugs. Since their formation in 2006 they've released a demo, followed by 2 EPs, a wicked split with Bongripper, two live albums, and 4 LPs. On every one Conan have used riff after relentless, gargantuan down-tuned riff, battle-cry vocals, and occasional feedback to pummel the unsuspecting into submission. Finding their inspiration in folklore, fantasy and mythology, their sound is dense, immense, and intense, the musical equivalent to a knee to the groin. It ain't pretty, but it's not meant to be." Nothing has changed.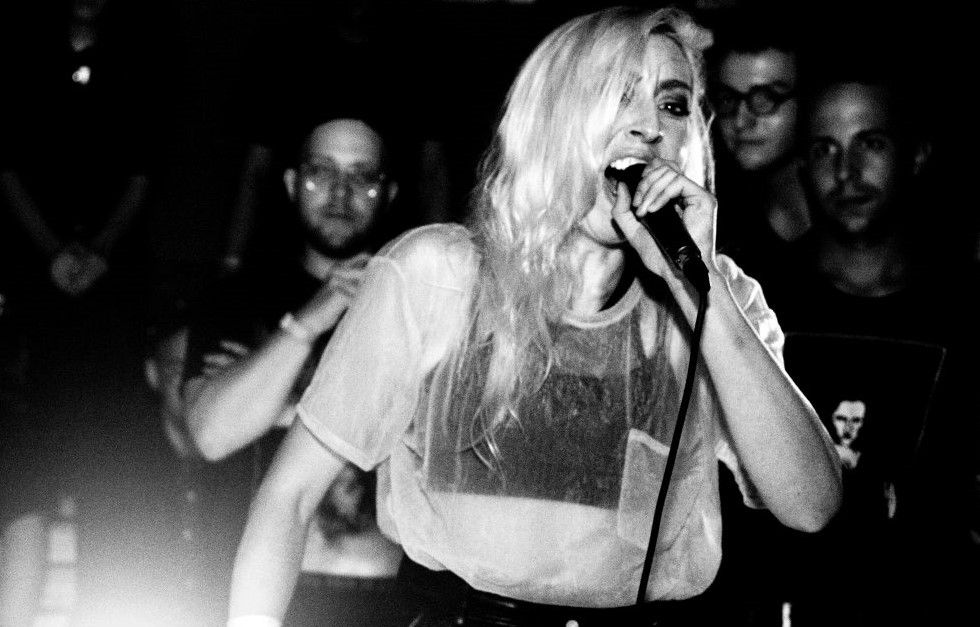 Kulmasali 21:30 – 22:30
Described as one of the most thought provoking experimental music projects of the new millennium, Lingua Ignota is the brainchild of Rhode Island-based musician and artist Kristin Hayter. Classically-trained, Hayter takes listeners on a sonic voyage from exorcism through opera, blending industrial, electronic, noise, and elements from doom and black metal, into behemoths that defy pigeon holes. Lingua Ignota is created with a variety of media and technology, and performed live with an emotional intensity that unsettles and awes her audience.

Vaunusali 22:30 – 23:30
Next up are Godflesh, a Birmingham band rightly considered as pioneers in industrial metal, and hugely influential on the worlds of extreme and experimental metal. Formed in 1982 under the moniker Fall of Because, Broadrick and Green changed the name in 1989 and released the seminal "Streetcleaner", one of the heaviest and greatest metal albums of the era. Godflesh's innovative sound melded metal with industrial hardcore, and later with electronica and dub, creating crushing, and grim, soundscapes. Between the release of their debut and the band's breakup in 2002, Godflesh put out another 5 albums, culminating in "Hymns", before reforming in 2012. "A World Lit Only by Fire" came out to critical acclaim in 2014, described by Broadrick himself as "extremely minimal and very, very brutal — a fairly unforgiving record". Since their lauded return, Godflesh released their 8th album "Post Self", which leaned more into the industrial and post-metal sound than metal, again to critical acclaim.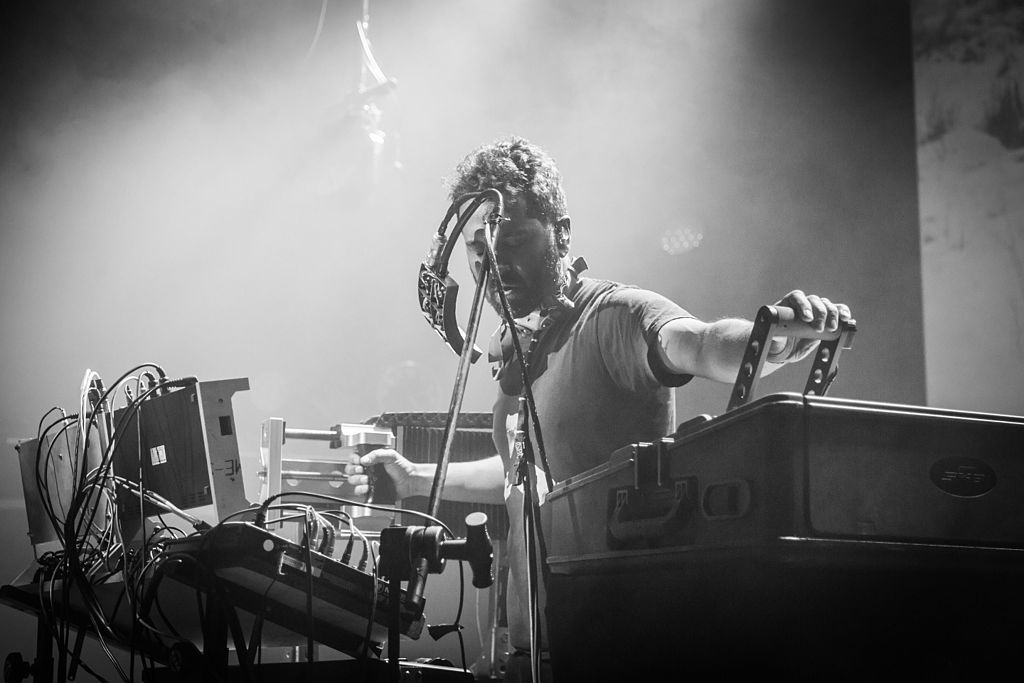 Kulmasali 23:00 – 00:00
The one-man industrial doom band from San Diego, Author & Punisher are next up, comprised solely of engineer and artist Tristan Shone, who launched the project back in 2004. Rather than use existing instruments, Shone has instead forged a unique relationship with the hand-built machines he has fabricated along the way. Author & Punisher is a robotic experiment in industrial doom metal, pounding over dark, disturbing landscapes. Armed with a new range of creations ( the Linear Actuator and Rails), expect plenty from his career-defining 6th album, "Beastland", and a further blurring of the line between man and machine.

Vaunusali 00:00 – 01:00
The penultimate band of the night is AmenRa, a band from Belgium that have become perhaps the finest exponents of modern post metal. Formed in 1991, AmenRa's roots in hardcore has served their DIY approach to recording and performing ever since. They have released six albums to date, Mass I-VI, as well as 11 splits, live albums, and videos, their sound developing into a signature style of brooding intensity, heavy sonically and emotionally. Their latest epic "Mass VI", released in 2017, continued the band's journey into the heart of darkness, fine-tuning their dynamic, crushing sound, delivered so consistently to convince that they have genuinely lived every moment of their creations. Live on stage, AmenRa promise to break your very spirit.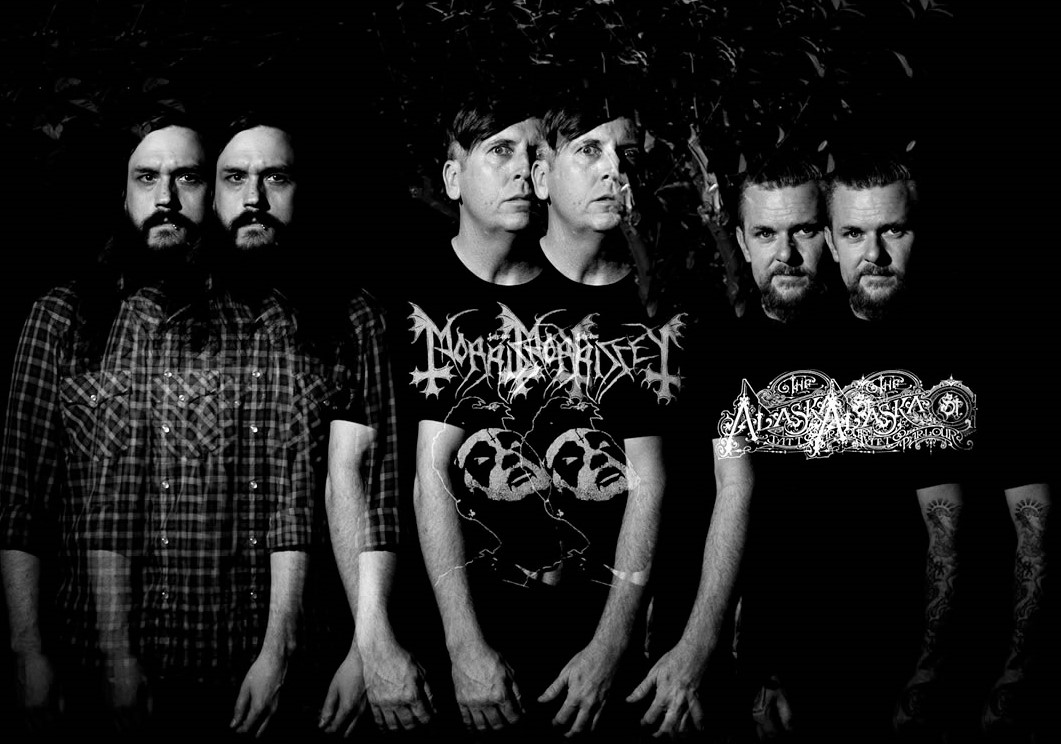 Kulmasali 00:30 – 01:30
Saturday night's entertainment ends with American noise-rock trio Whores. Originally from Atlanta, Georgia, Whores. began to attract attention when their second EP "Clean" was released in 2013, which was followed by the acclaimed "Gold" album in 2016, cementing their place in the noise-rock canon. Obviously, noise is a pretty broad spectrum, so think less Sonic Youth and more Big Black circa 'Songs About …'. An unrelenting, towering, heavy sound, that occasionally veers into sludge before rediscovering its frenetic base, and kicking off again.
Sunday 14th
The post-party on Sunday evening features Demonic Death Judge from Finland, and Canadian stoners Dopethrone.