Silja Line – Baltic Sea cruises
Cruises from Helsinki to Stockholm and Tallinn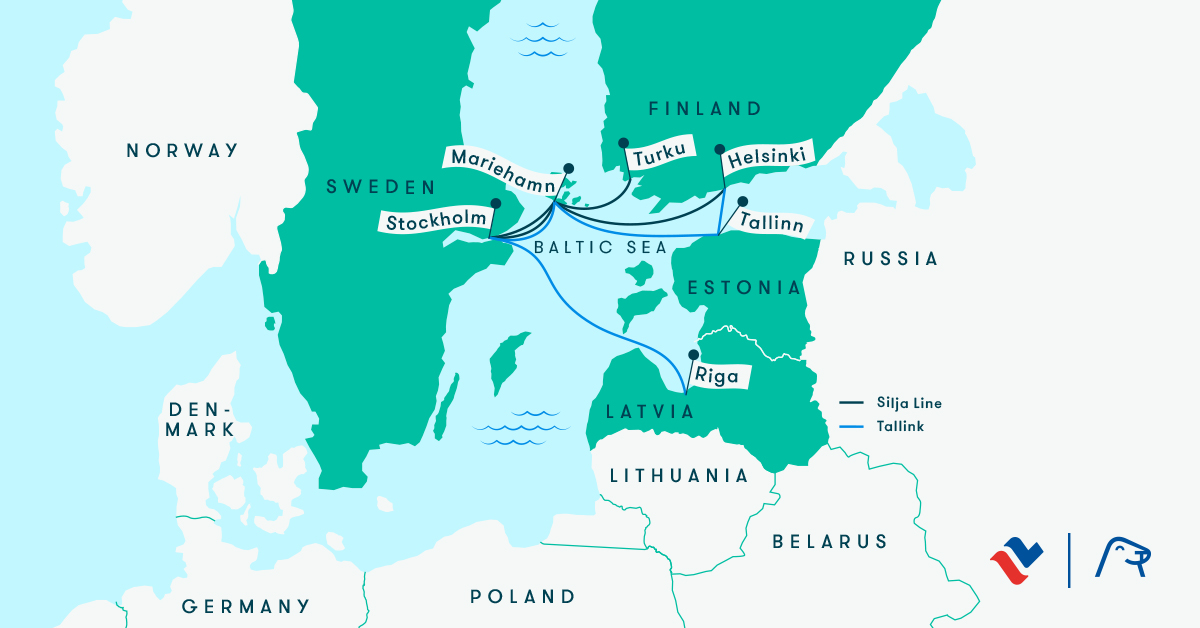 Book Baltic Sea cruises, city breaks and car packages to Helsinki, Stockholm,Tallinn, Riga, Turku and Aland Islands. Book your Cruise with Tallink Silja!

Two nights on board and one day in Stockholm

Silja Line's daily luxury cruises are an ideal way to combine a day out in Stockholm with some great onboard leisure and dining. Experience Silja Line's luxury cruises from Helsinki to Stockholm (two nights on board & one day in Stockholm) with great activities & entertainment, dining, spa and fantastic duty-free shopping opportunities. Experience the beautiful archipelago of the Baltic Sea!
Day trip to Tallinn from Helsinki
If you are in Finland and visiting Helsinki don't miss a fantastic possibility to visit Tallinn for a day! Tallinn is only 2 hours away and you can have a whole day to explore the medieval city sights! Our schedules are flexible so you can stay up to 13 hours exploring Tallinn sights.
Baltic Sea capitals cruises
The whole Baltic Sea is within your reach! You can combine different routes to create the holiday of your dreams. The city break destinations of Tallink Silja – Riga, Stockholm, Helsinki and Tallinn – all have their own special charm and offer different interesting activities, happenings, sights and shopping alternatives.