Finland's oldest city boasts a wealth of important cultural sites, as outlined in our Turku Culture Trail, but it is also a city that offers families with children a large number of great attractions and activities to enjoy, no matter the time of year. The majority of these are located in and around the city, while others are perfect for day trips. This is our selection of ten of the best family vacation attractions in Turku.
JukuPark Turku
Situated just 3km from the city centre, and open during the summer, JukuPark is a water park that covers two and a half hectares next to the Impivaara swimming pool and sports ground. There are 16 different slides and tubes, as well as large heated pools, saunas, shower rooms, grill-restaurants, kiosks and sunbathing terraces.
Among the 16 slides and tubes the most popular are the Crazy Cruise, the Black Hole, Surfing Hill, Free Fall, the Typhoon Tunnel, the River Ride, Tunnel Twister, and the Twister. There are three pools: the big pool has a depth of 120 cm, and the small pool has a depth of 90 cm. The third pool is in the Pirate Island water park, which is a separate area specifically designed for smaller children, with its own slides and water games, and has a depth of 40 cm. For children under 4 years old admission to JukuPark Turku is free!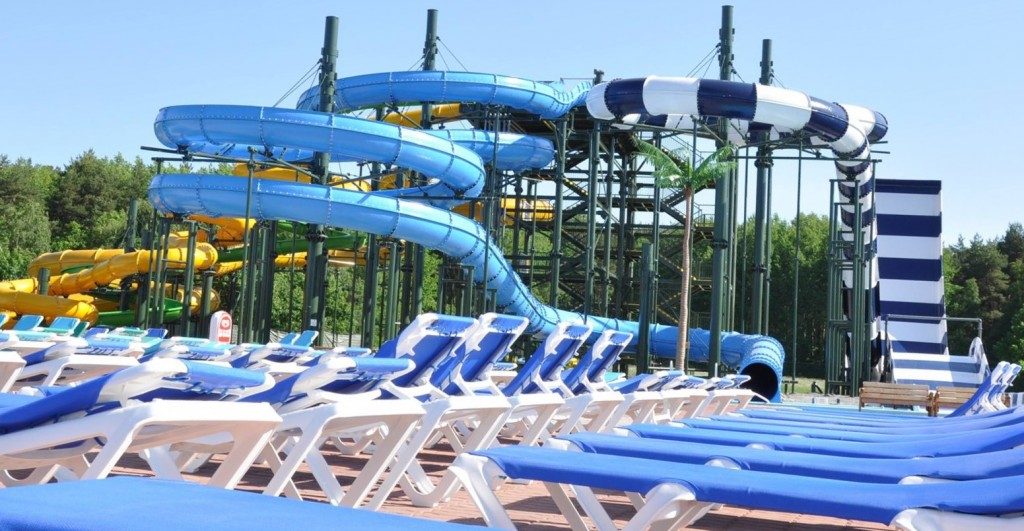 Holiday Club Caribia Spa & Super Park
Another fine water-based attraction that families with children will find in Turku is the versatile spa complex at Holiday Club Caribia. The complex includes an authentic Caribbean themed spa, an excellent wellness department, and a variety of other services. There are a number of different saunas, warm pools and hydro-massaging Jacuzzi's, whilst children will have fun in the warm outdoor pools and on the fun water-slides.
Located next to the Caribia Spa is a brand new 2,600 m2 adventure park, SuperPark, with an adventure zone, a Game Arena, and a Freestyle Hall. There are trampolines, foam pools, scooting areas, Air Tracks, soccer pinball, hockey shot radar, baseball, pedal cars, climbing, slides and many others, in fact there's more than enough to keep kids amused for the day!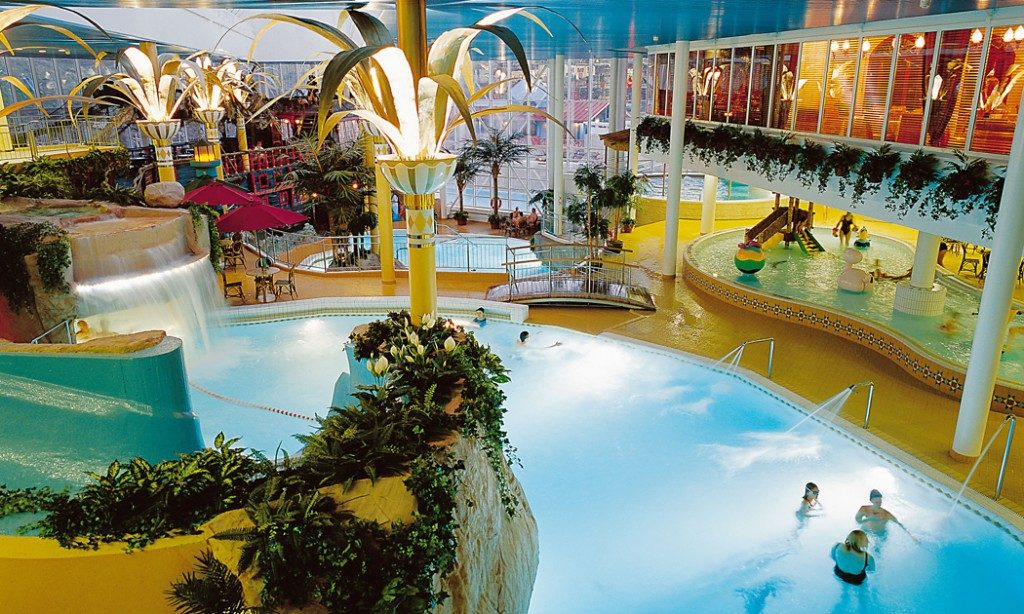 Kupittaa Park
Not far from Holiday Club Caribia lies Kupittaa Park, a family friendly area which features the exciting (and free of charge!) Adventure Park and the Kupittaa Outdoor Swimming Arena. The Adventure Park features the four-wheel fun of Traffic Town, a bouncy castle, and a Summer Studio where kids can let their imagination run riot and express themselves creatively. There is plenty of watery fun to be had too, with the Mushroom Fountain and paddling pool, as well as a winding stream that meanders through the area. The Adventure Park also offers a variety of activities such as art workshops, a music playschool and exhilarating theatrical performances for the whole the family. In the middle of Kupittaa Park the outdoor swimming pool is ideal for families with children, with three pools all heated to a nice temperature of 27°c.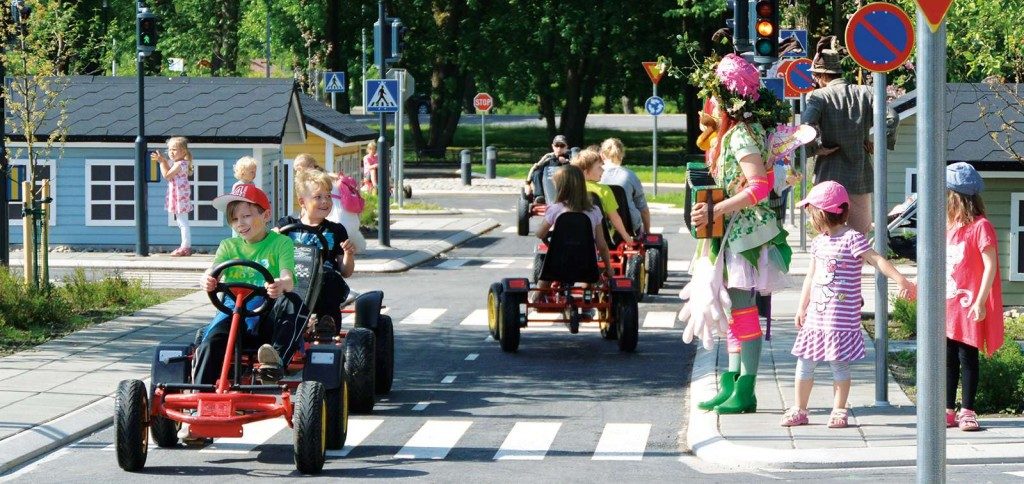 FlowPark
Located a little to the south of Turku city centre, next to Skanssi Shopping Centre, you'll find the ecological adventure attraction, FlowPark, a new kind of adventure theme park, where you can measure your skills up in the trees on specially constructed high rope adventure trails. There are eighteen different trails and over 120 missions where you can test your balance, coordination and nerve. The ropeways, including swaying paths, liane jumps, swings and cable slides have been designed for people of all ages, and don't require any advance skills. Visitors are instructed how to use the equipment and how to act on the trails before you are allowed to enter the actual trails. For the high ropes adventure trails there is a minimum restriction in age of seven years and in height of 120cm. For the smaller fast and fearless climber there are three specially built children's trails closer to ground.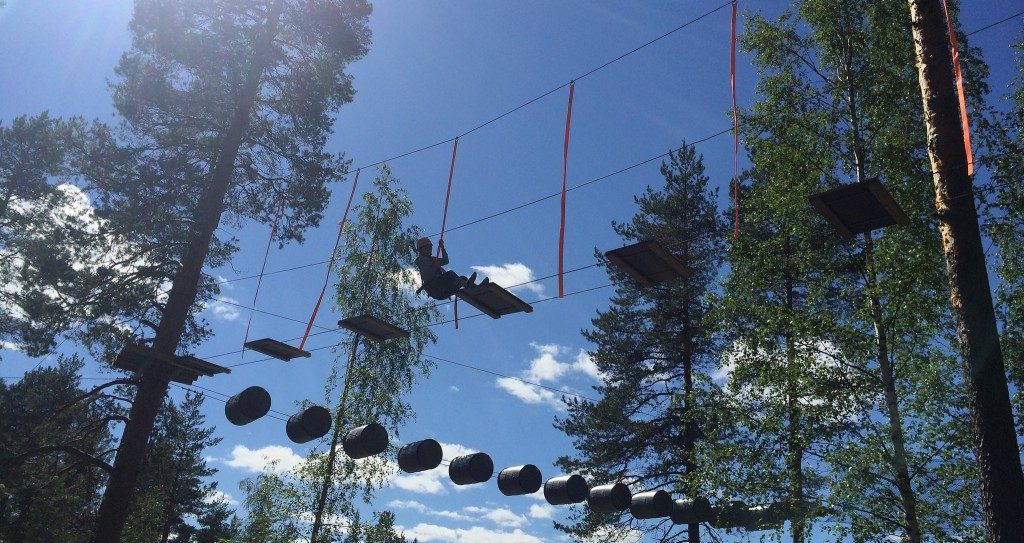 Turku Castle
Although the pride of Turku is of great interest to adults, children will also find much to amuse them within Turku Castle's walls. One of the highlights of the exhibition are the life-sized dolls of, among others, Duke John & Catherine Jagellon, 15th century Turku merchant Valpuri Innamaa, and the castle's sausage maker, Pylsy-Elina. They will also discover that in the Knight's Hall of the Children's Castle they can dress up as a knight or princess and play at being a part of a medieval court. There are Little Knight tours, as well as the Castle Workshop, the mini-court, and the Castle Elf's treasure chamber.
As mentioned earlier, there are plenty of day trips that families with kids can make from a Turku base.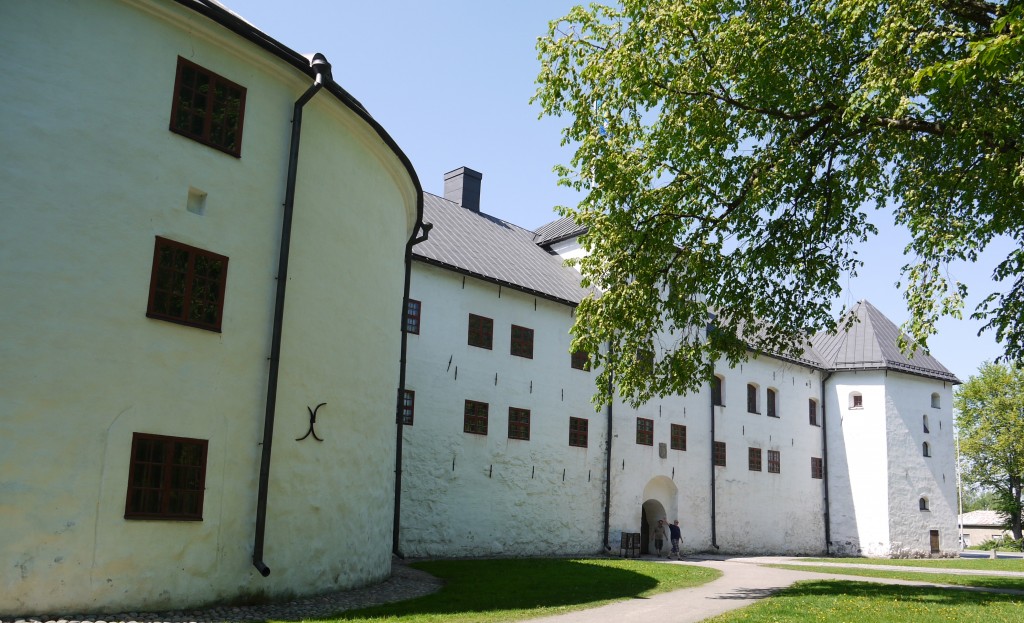 Moomin World
Just 13km from Turku lies the seaside resort town of Naantali where the world famous Moomin World is the main attraction. Here you can visit the Moomins, and explore their home and their idyllic island paradise. Take a ride down a hillside on Moominpappa's sail boat, have lunch at Moominmamma's kitchen, walk inside a cave with flashing Hattifatteners, go barefoot down the Barefoot Trail, sing a song at Snusmumrik campfire, or rock idly in the hammock at Lazy Guy Park. Since 2015, when Moomin World celebrated the anniversary Tove Jansson, Tofsla and Vifsla have settled in and Moomintroll has his very own home.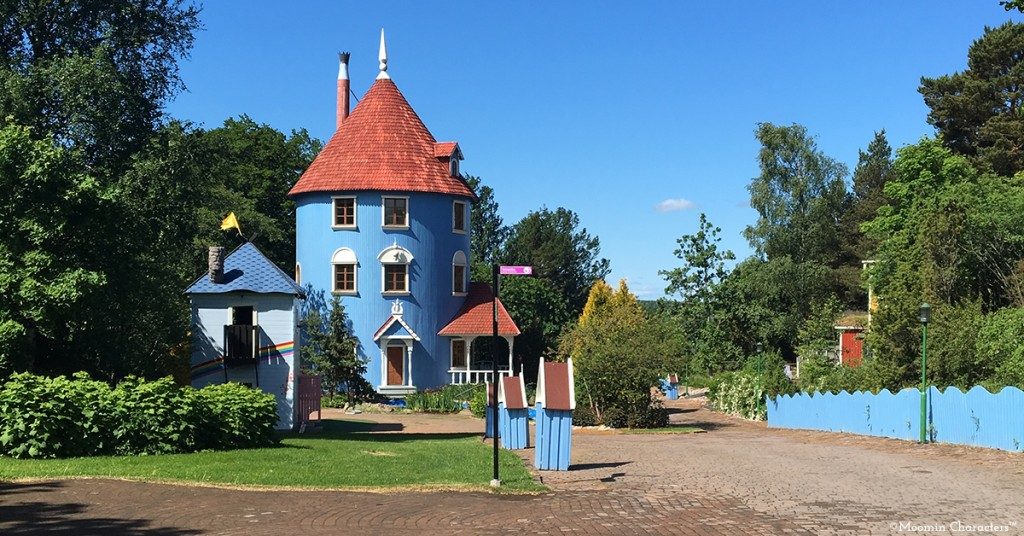 Zoolandia Theme Park
Open year round and just 20 minutes north of Turku lies the Zoolandia Entertainment Park. The zoo is home to around 160 animals representing 60 species including alpacas, reindeer, swans, ostriches, peacocks, sheep, rabbits, and chickens. Its indoor entertainment park features a maze, slides, cannons, a climbing wall, a dry pool, and bouncy houses. In the summer kids can go for a ride at an outdoor playground on carousels, go carts, water rides, and 4-wheelers.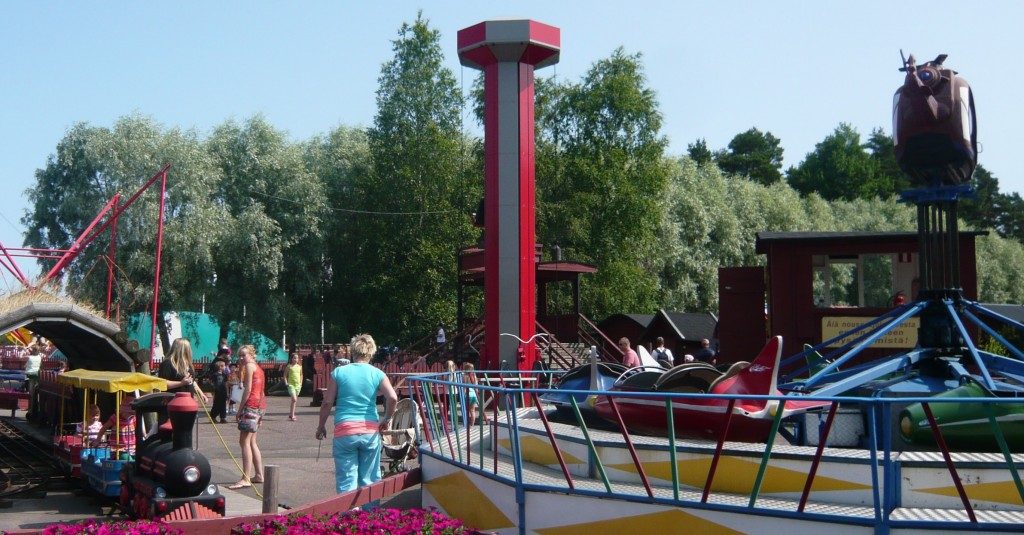 Recreational Islands
There are a number of recreational islands in the Turku Archipelago that are perfect for making day trips to, and easily accessed from Turku city centre. In the Airisto region is the outdoor recreation island of Vepsä, accessed by water bus from the banks of the Aura. Spend a summer day swimming, barbequing, playing minigolf, or hiking to a hilltop to enjoy a breathtaking view of the archipelago. In the Rymättylä archipelago you'll find the Maisaari farm, where guests can play beach volleyball, make a barbeque, or enjoy the sauna. The island of Pähkinäinen is furthest from Turku, and accessed via the commuter ferry Isla, which sails from Haapala.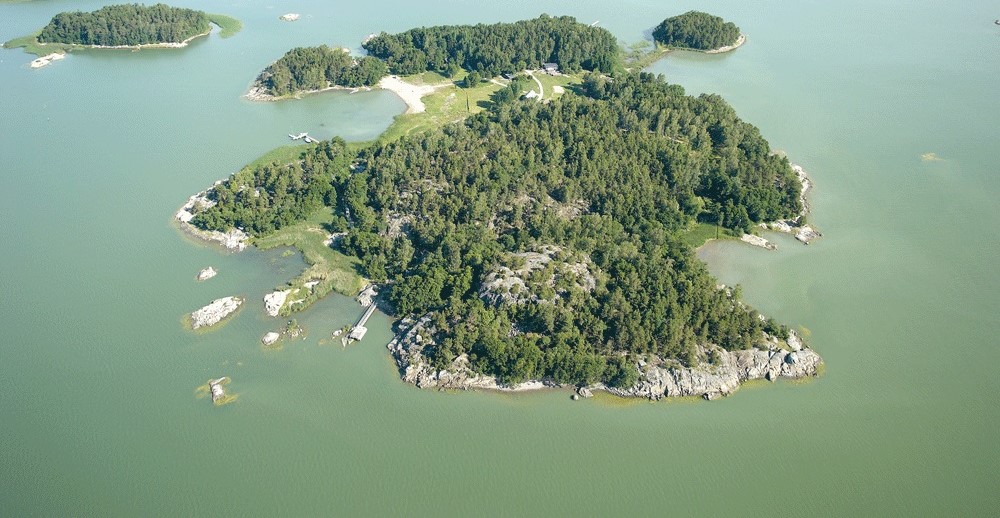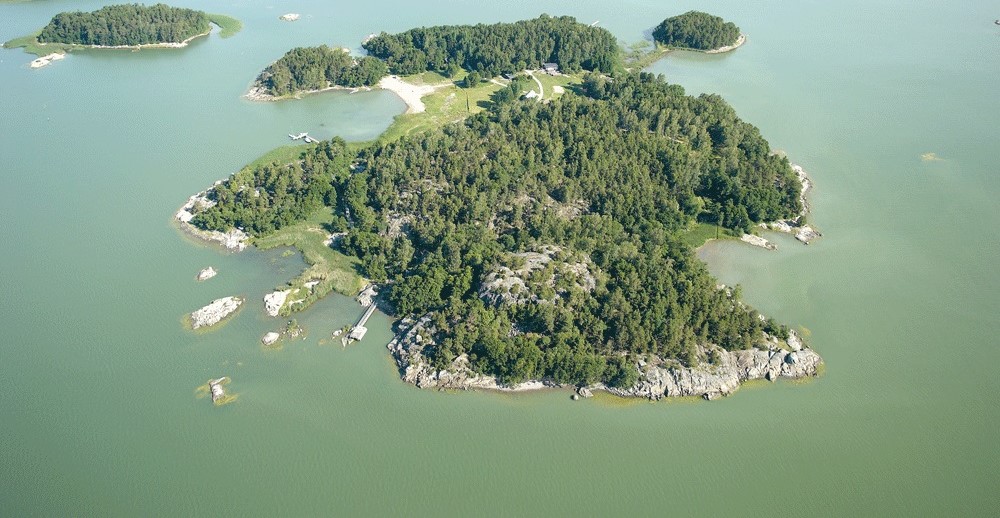 Save
Save
Save
Save
Save