Vantaa, Helsinki's northern neigbour, has a wealth of attractions and activities to entertain and enthrall the whole family for days on end. From activity centres to a science centre, from water parks to spas, there's more to Vantaa than first meets the eye.
History, Science … and Chocolate!
One of the unique attractions the city boasts is the ever-popular Heureka Science Centre close by Tikkurila railway station, where visitors are introduced to science and technology in thoroughly engaging ways, with a very much hands-on attitude. Apart from the main exhibition Heureka displays also temporary exhibitions which theme change yearly. The Heureka Classics exhibition features a selection of the most loved, eye-opening experiences which have been on display earlier at Heureka as well as gems from other science centres around the world, which are making their debut at Heureka for this exhibition. With so many of the exhibits being interactive, Heureka is definitely the kind of place where the kids will build up an appetite. No problem, there is a family restaurant on site, spacious and well lit with a view of the park, it's perfect for families looking to recharge the batteries.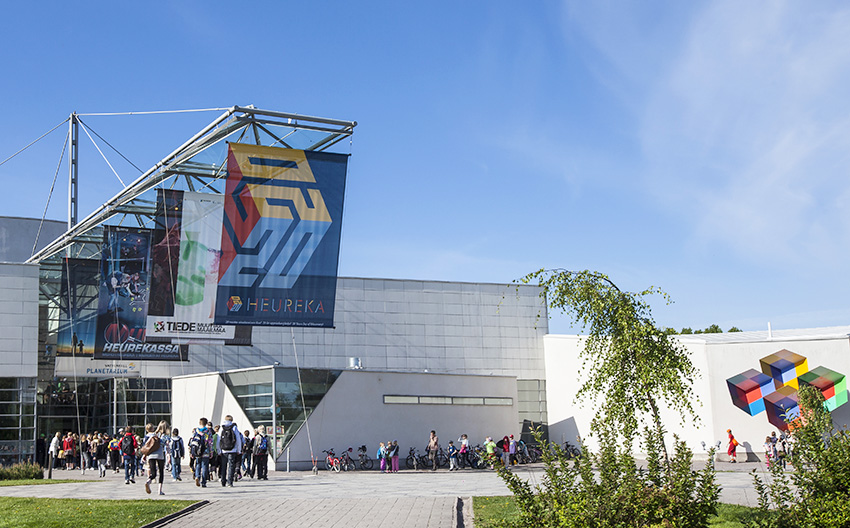 Close by the Heureka complex you'll find the Vantaa City Museum, which is free and well worth a visit. The museum is housed in an impressive redbrick building, the old Tikkurila rail station building which is the oldest existing station in Finland – it was built in 1862. The museum's collection includes a large number of the region's historical artefacts and an extensive photo archive, while the temporary exhibitions present a comprehensive history of the area. The museum shop has a fascinating collection of Vantaa-based gift items, postcards, literature, and souvenirs related to exhibitions. On the first Monday of every month, Vantaa City Museum hosts its free Baby Mondays event, with a different monthly theme. At Baby Mondays parents, grandparents, and young children can share unique and fun experiences together.
This autumn, Fazer celebrated its 125th anniversary by opening a visitor centre with a memorable exhibition, a Fazer Café and a store experience, among other things, Fazer's activities, its extensive product selection, as well as its long history, corporate responsibility and innovations, are all available to experience in the Fazer Visitor Centre in Vantaa.
Flamingo Leisure World & Spa
If you want to find pretty much everything a family could need all in one place, then the Flamingo spa and leisure world is the place for you! Considered to be the biggest entertainment centre in Scandinavia, Flamingo has been providing serious fun for locals and visitors, with all the indoor attractions open all year round. The Flamingo centre includes a fine hotel, an excellent spa and water park complex, a variety of other leisure activities, shops, and restaurants.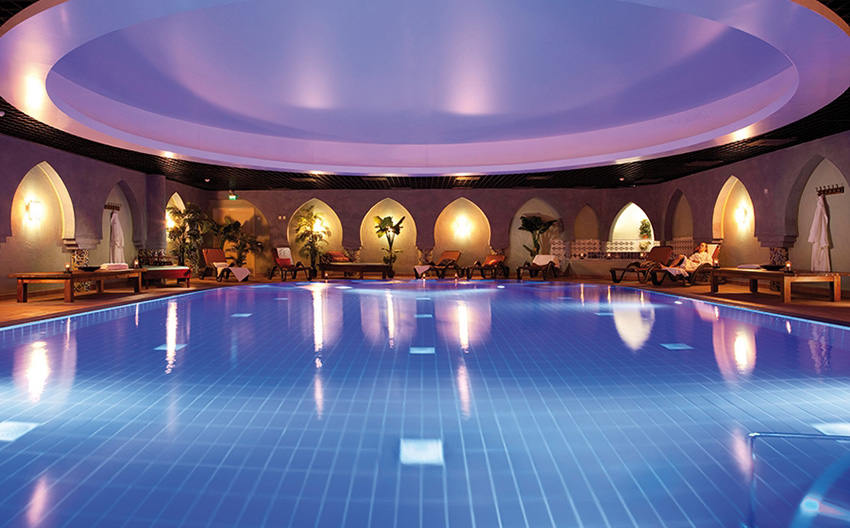 For the kids, Aqua Park Flamingo provides an exciting range of action-packed water games, with no less than 10 different pools, slides, and jacuzzis, as well as a pool side restaurant. A single ticket allows you to stay for as long as you like, which could well be all day! Alongside the water park, Flamingo Spa provides just as many options for personal pampering through relaxing and therapeutic pools, six different saunas, relaxation divans, and access to a full range of wellness services. Even better, the area is adult only, thus offering rome respite from the stress of managing kids in a new city, if only for a few hours! In addition to the Adult Spa, there is also a separate Day Spa, which offers classic beauty treatments, massages, as well as treatment and relaxation packages. The Day Spa is located on floor K1 of the Flamingo entertainment center.

The other activities available in the Flamingo entertainment centre include an archipelago-themed indoor adventure park named Naurusaari (Island of Laughter), an exciting environment where kids can dangle, climb, bounce, dance, or do whatever they like with the specialized equipment developed by Lappset. There's also an X-box 360 area, and the Kinect system that allows you to control the game by moving your own body! Bowling Circus is an all-ages bowling centre, with the added twist that you can play glow-bowling if you want, with its own restaurant and bar. One of the mainstays of family entertainment, the mini-golf course, has been taken to another level at Hohtogolf West Coast. This ultra-modern indoor arena boasts 15 different courses (4 of these in the special Horror area, where you'll get more laughs than screams!), illuminated with neon and special lighting effects, guaranteed to create a fun and exciting environment for all. There's also Megazone, the lazer-tag circuit; RAY Potti, a games arcade, and the six-screen Finnkino cinema centre.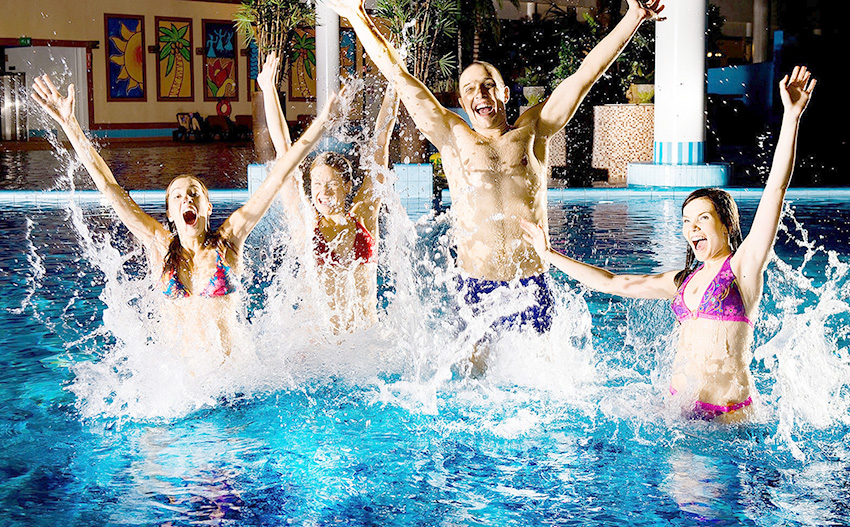 Jumbo Shopping Centre & SuperPark Indoor Activity Centre
With so many entertaining options to keep the kids busy, parents will also find themselves with time to browse the shops, have a coffee, or even a meal, by themselves. Once again, it's all right beside you – Flamingo Spa & Leisure Centre is attached to the Jumbo Shopping Centre, the largest in Vantaa and fourth largest in Finland. Jumbo covers 86,000 square metres, and hosts over 120 shops and restaurants in a spacious and well designed building.
Not far from the Jumbo-Flamingo centre you'll find SuperPark indoor activity park, a place for kids, teens, and even grown-ups to have fun together. An indoor activity park, it features an Adventure Area, a family-friendly Game Arena, and a Freestyle Hall for the extreme sports practicioners. Covering more than 7,300 square metres, in SuperPark you can test yourself on an obstacle course, play hockey, baseball and other games, or try out the skate park. All activities are available on the entry ticket, time is unlimited, and visitors are asked to wear indoor shoes.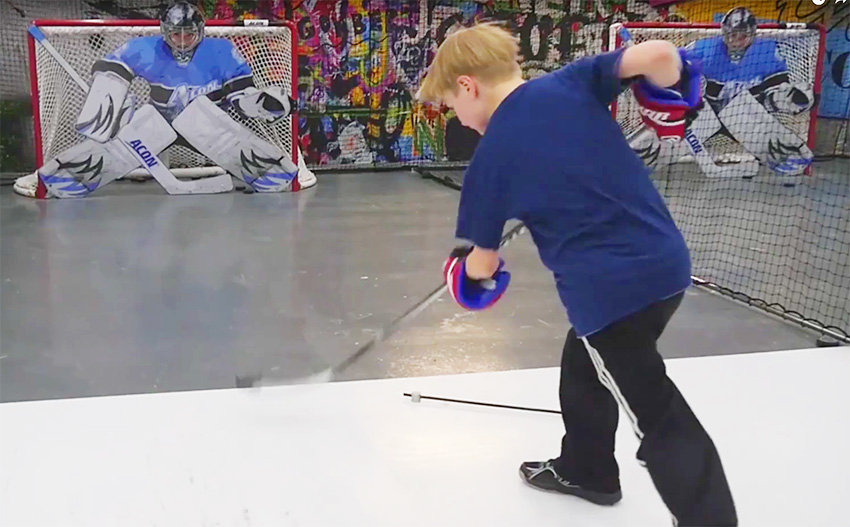 The Oldest Church in Helsinki Metropolitan Region
If you enjoy history then you should take the opportunity to visit the Church of St. Lawrence which dates back in 1450, and is the oldest building in all of the Helsinki Metropolitan area. Following a fire in 1893 that destroyed most of the interiors and roof, the renowned architect Theodor Höijer restored the building, incorporating Gothic Revival touches, and increasing the size of windows, to enhance its original medieval appearance.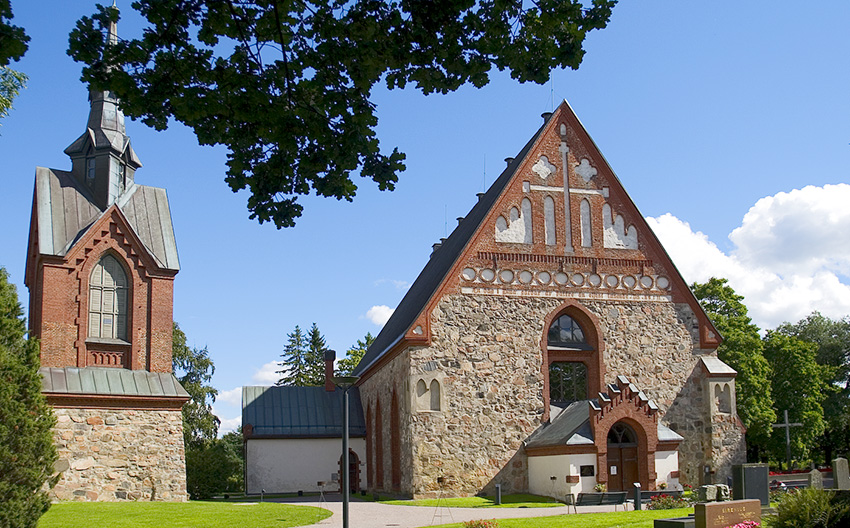 Other Vantaa Museums
Not far from Helsinki-Vantaa airport you'll find the Finnish Aviation Museum, an exciting spot for aeronautical enthusiasts and novices alike. The collection on display features over two dozen aircraft, telling the history of Finnish aviation from its humble beginnings to more modern times, including their use in the wars of the 20th century. There are also special exhibitions that discuss interesting topics from different periods and with different viewpoints. The museum also has its own shop and restaurant. Also available in the museum is the chance to fly in three different flight simulators (including a Messerschmitt Bf 109, one of the most iconic fighter planes of WWII), with an experienced flight instructor will be on hand to guide you. As you'd imagine, it is recommended that you book in advance of your visit.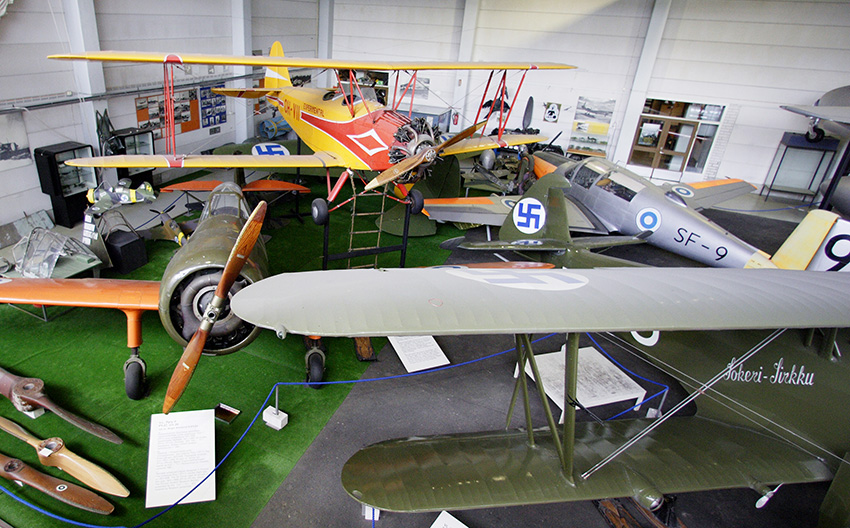 Art lovers can visit Myyrmäki House, a multipurpose cultural centre that houses Artsi – Vantaa City Art Museum, among other things. Artsi is a new kind of art museum, specialising in graffitti, street art, and performance art, a museum where visitors are encouraged to interact – to run, sing, be loud, or (weather permitting) have a picnic.
Other possible choices for visiting families are the newly-built Vantaa Agricultural Museum, the Painter Museum and Helsinge Parish Museum.
Other great destinations in Finland