Just two and a half hours from Helsinki, the Himos-Jämsä region in the Heart of Finland is a vibrant and lively destination with a wealth of exciting activities available for all ages, all year round.
Himos Holiday Resort
Beautifully situated at the foot of Himosvuori hill, on the shores of lakes Patalahti and Päijänne, the Himos Holiday Resort is a full-service family resort that provides quality accommodation in private villas, with a wide range of activities to keep everyone happy. Himos.Jämsä also boasts a restaurant selection better than most small towns, and diverse shopping opportunities.
In winter, Himos is the largest winter sports centre in Southern Finland, with 21 slopes and a skiing track network almost 100 kilometres long, as well as access to snowmobiles, husky sled rides, and ice-swimming for the brave. For the more experienced skiers and snowboarders there are demanding boxes, presses, and rails on slopes dedicated to trick skiing, while for families with small kids there are free-of-charge beginners' slopes and a special slope for sledding.
Numerous live events are held at the modern Himos Areena at weekends, making the holiday resort one of the most popular with party people who appreciate great après ski! The Himos Ski Resort's winter season usually begins in late November or early December and continues through 1st of May.
Summer Festivals & Events
In summer, the resort is renowned for the number and quality of its music festivals: Himos hosts their own Midsummer Festival, a live music event with a multitude of Finnish stars, and there are also the Iskelmä Festival, the Jysäri Dance Music Festival, and the FinnHits Festival to enjoy. The nearby town of Jämsä, less than 5 minutes away, is along the Neste Rally Finland route, attracting race fans every summer, while FinnMETKO is one of the biggest large machinery fairs in the Nordics. Other events around Jämsä include the delightful Jämsän Äijä market, with nearby villages hosting events, such as art exhibitions, sports, and traditional Finnish village events throughout the year.
Unique Attractions
In Jämsä visitors will discover the only private moose zoo in Finland; Hirvikartano with its elk, deer, and reindeer is a firm family favourite, and at Restaurant Moose Manor you can be guaranteed to enjoy the best traditional Finnish dishes. Or you can enjoy a local wine matched to local food at Restaurant Patapirtti, which offers wines from its own Uusi-Yijälä winery. In Jämsä visitors will be enchanted by the Helminauha Toy Museum and its extensive collection of around 5,000 toys dating from the beginning of the 20th century to the present, which is open during June and July.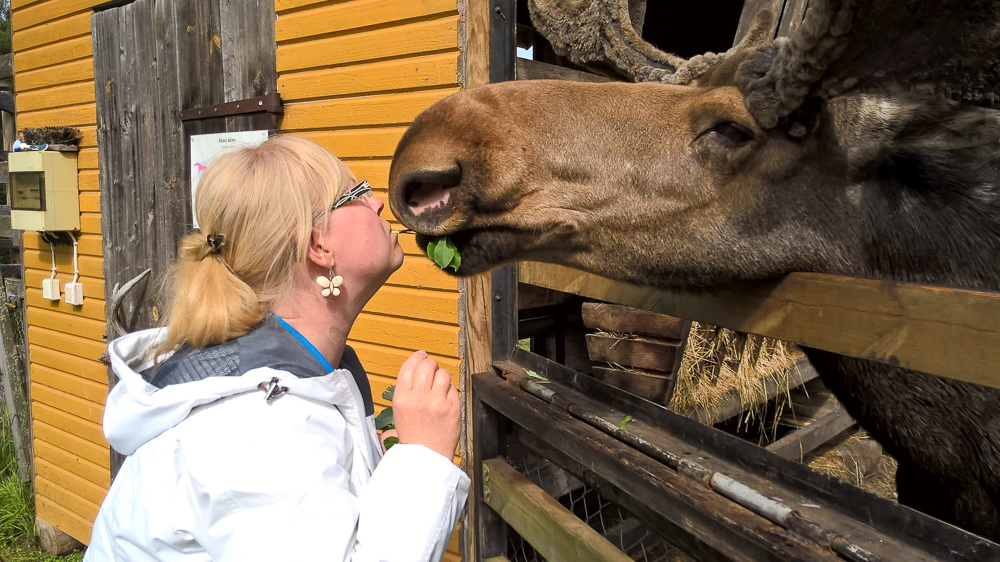 Summer Activities
Jämsä and Himos' location in the midst of pristine nature also makes it as ideal for those seeking adventurous activities as those looking to relax in peace and quiet. The lakes and hills are perfect for fishing, boating and canoeing, and for hiking, biking, and for quad safaris etc. There is also a wonderfully designed full-length 72-par golf course which is as good as the best in the capital region. Himos-Jämsä is also a disc-golfing paradise – there are courses in Jämsä located close to the town centre Lamminsuo Park in Puukilankatu, in Jannentie at Halli, next to the forestry school in Myllymäki and at the Kievari Rantapirtti Inn.
Visitors to Jämsä will also discover the longest pump track in Finland, right in the town centre (opposite a traffic park for the kids!). There are great mountain biking trails in Himos, and the Isojärvi National Park's
route is ever-popular. For those who prefer an easier ride, Jämsä has 75km of cycling routes, while the Jämsänniemi routes starting from Himos cover another 85km. The annual HimosEpic is an event organised especially for mountain bikers.
In Alhojärvi, near Jämsä, you can find the largest paintball areas in the Nordics, where multiple teams can fight it out at the same time, and where every summer it hosts the international Big Game. Close by Himos, you can also find the Jämsä Airsoft Games field where trenches add a new twist and challenge to the sport.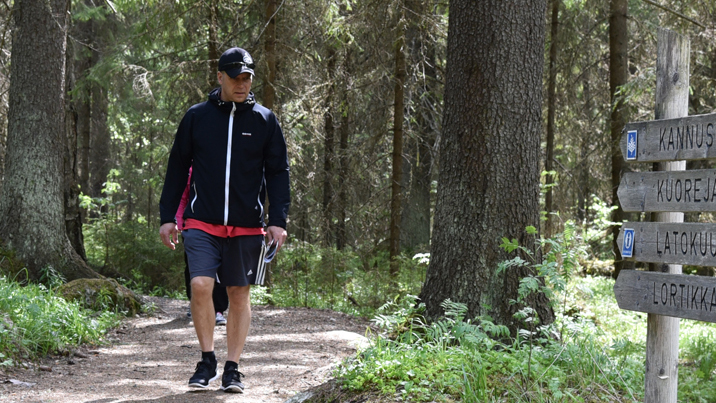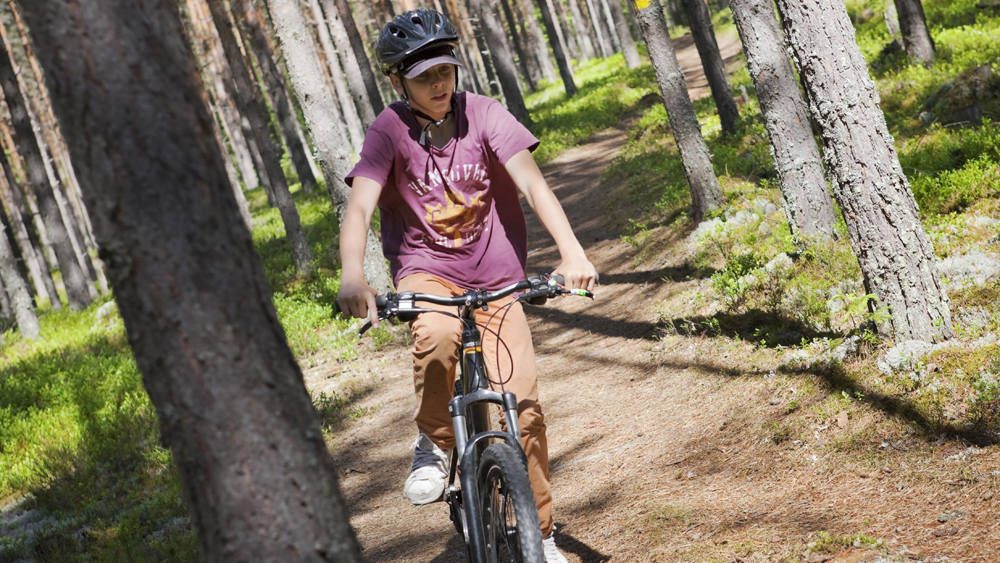 Natural Attractions
There are a number of excellent nature destinations around Jämsä and Himos, the best known of which is Isojärvi National Park which is a beautiful blend of forest and lake landscapes. There are 30km of marked trails to explore, with lean-tos and rest areas along the way, with Juveninkoski waterfall and the gulch lake by Ruuhivuori providing some of the best photo opportunities in Central Finland. Other fine trails exist in Himos, Pukinvuori, Kilpavuori, Liekokorpi, and Koski-Keskinen.
Kayakers and canoeists will discover the 75km long Wanha Witonen route which runs from Petäjävesi through Koskenpää, Jämsänkoski and the centre of Jämsä to Lake Päijänne. Well marked and ideal for canoing, there are small rapids and chutes along the route, as well as beautiful lakes and sections of river. There are many attractions along the way, including the UNESCO World Heritage Site of Petäjävesi Old Church, the Aarresaari and Pälämäki local museums, Rasuanniemi Nature Reserve, as well as many resting areas, accommodations, and restaurants. For those who prefer a more sedate and relaxed time while traveling on the water, there are cruise boats operating on Lake Päijänne.