Visitors arriving to Helsinki Airport on a stop-over with some time to spare should take advantage of its proximity to Vantaa and the many sights and attractions to be enjoyed there. For many tourists Vantaa is merely the city where they arrive and leave from, which is a pity as it also Finland's 4th most populated city, and well worth a visit.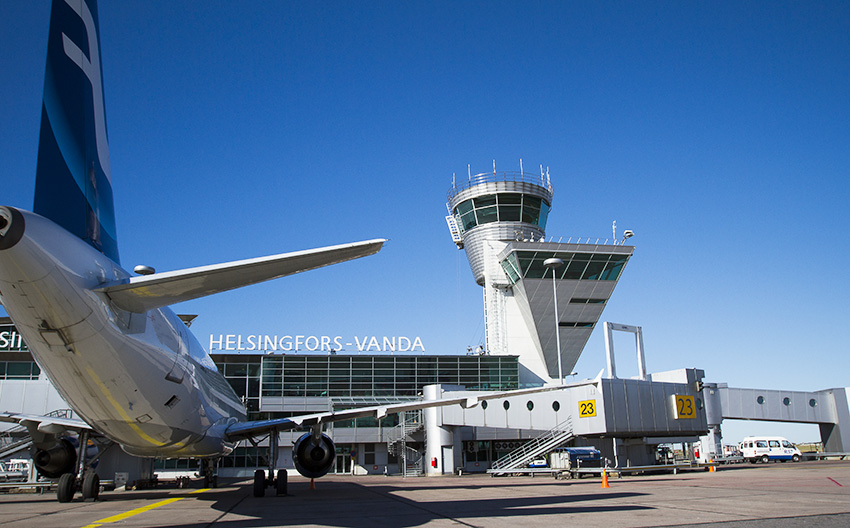 Now that the Helsinki Ring Rail line is in operation, visitors can easily access most of the best attractions of Vantaa without having to figure out the local bus routes, or even rent a car. Helsinki Airport is served by two trains, the I and the P, which run every 10 minutes from Monday to Saturday, and less frequently on Sundays – the I trains run counter clockwise on the ring, while P trains operate clockwise.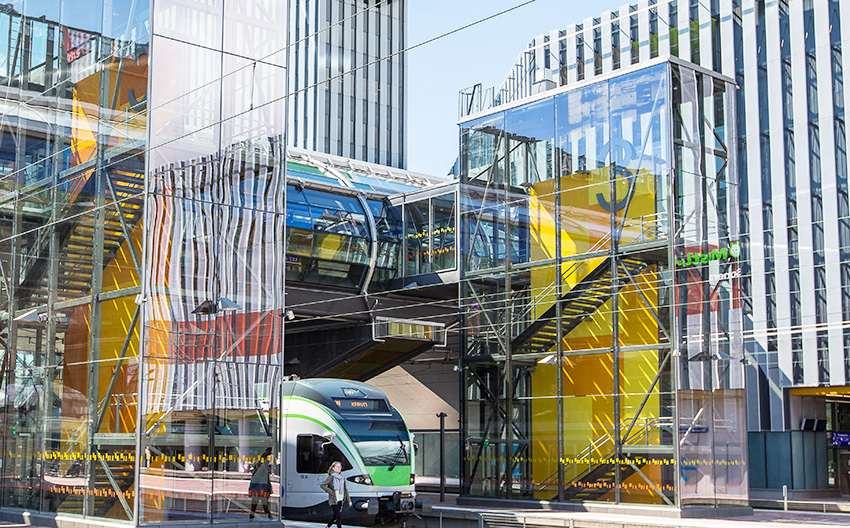 History, Art, Science & Chocolate
For example, just three stops on the P train from the Airport station is Tikkurila, where you'll find Vantaa City Museum, Galleria K, and the Finnish Science Centre Heureka. The temporary exhibitions at Vantaa City Museum present the history of the area, and the museum itself is housed in the old Tikkurila railway station, the oldest existing in Finland today. The impressive redbrick building was built in 1862, and is entirely suitable as a home to the region's historical artefacts. The museum also has its own shop selling a comprehensive collection of Vantaa-based literature, postcards, gift items, and products related to exhibitions.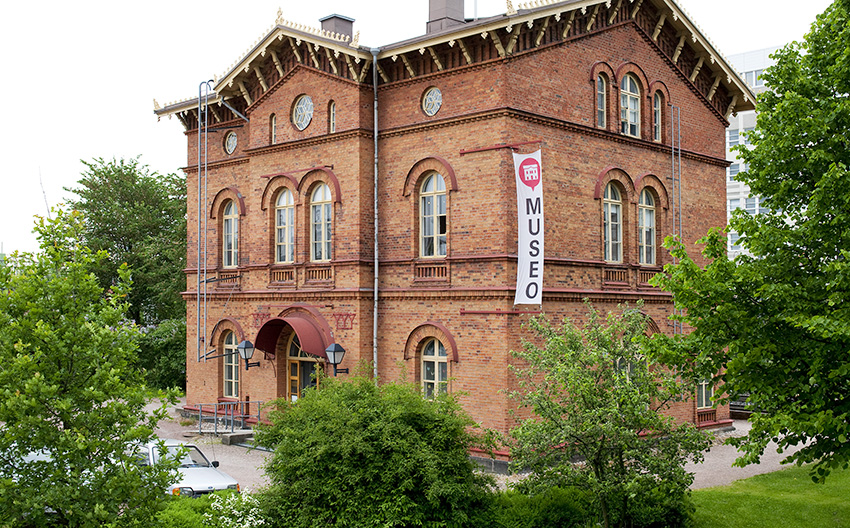 Galleria K is part of the Vantaa City Museum, and it is situated in Tikkurila. The gallery works in cooperation with the Vantaa Artist Association. Galleria K presents some of the Art Museum's jewels as well as exhibitions arranged by the Vantaa Artist Association.
This autumn, Fazer celebrated its 125th anniversary by opening a visitor centre with a memorable exhibition, a Fazer Café and a store experience, among other things, Fazer's activities, its extensive product selection, as well as its long history, corporate responsibility and innovations, are all available to experience in the Fazer Visitor Centre in Vantaa.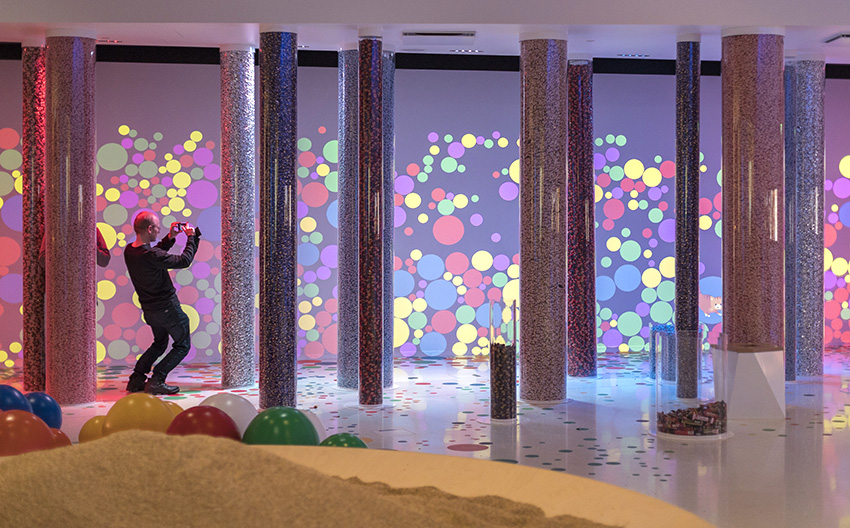 Close by is the modern Heureka complex, which introduces the public to science and technology in a thoroughly engaging way – the majority of exhibits and displays are hands-on and interactive. Heureka has both permanent and temporary exhibitions, hosts events, and has a very comfortable Planetarium. It has become one of the most popular sites in the Helsinki region, attracting around 300,000 visitiors every year. For those who need to get a little shopping done, or enjoy a meal, the nearby Dixi Shopping Centre has everything you might need.
The History of Air Travel & Aviation
Just one stop in the other direction from the airport, on the I train, is the Finnish Aviation Museum, an exciting destination for the whole family located right next to the Aviapolis stop/railway station. The collection features dozens of aircraft that tell the history of Finnish aviation, and the museum is a treasure chest of aeronautical information. There are also special exhibitions that discuss interesting topics from different periods and viewpoints. The museum also has its own shop and restaurant. The museum also has its own shop and restaurant. Also available in the museum is the chance to fly in three different flight simulators (including a Messerschmitt Bf 109, one of the most iconic fighter planes of WWII), with an experienced flight instructor will be on hand to guide you. As you'd imagine, it is recommended that you book in advance of your visit.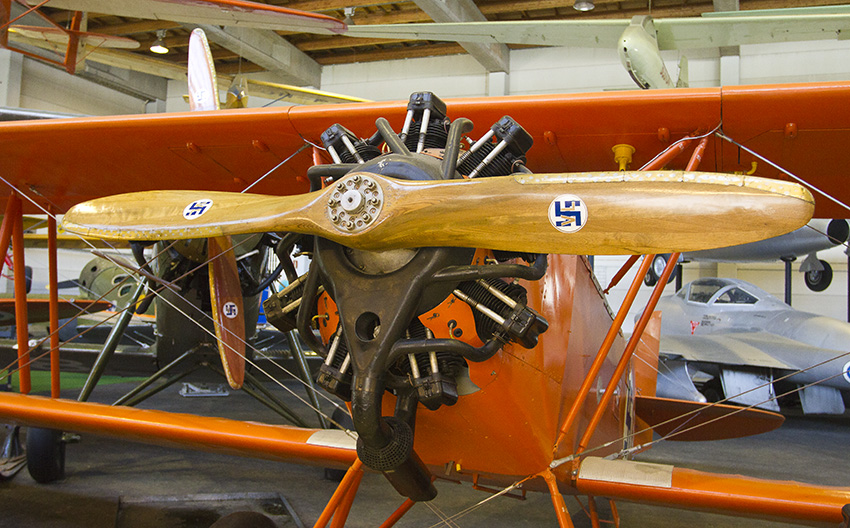 Graffitti, Sports & A Modern Church
Take the I train a further 7 stops and you arrive in the Myyrmäki area known for its colourful streetart and home to Artsi – the Vantaa Art Museum. Artsi is a new kind of art museum, specialising in graffitti, street art, and performance art, a museum where visitors are encouraged to interact – to run, sing, be loud, or (weather permitting) have a picnic.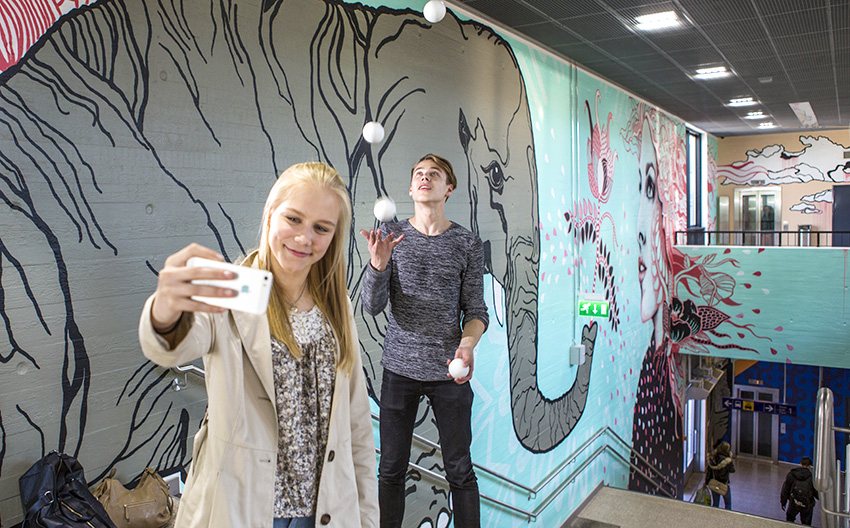 The nearby Energia Areena is a multifunctional indoor arena, that hosts numerous sporting events such international Futsal games, and is home to Finland national basketball team. It also occasionally hosts concerts and shows.
Myyrmäki Church is a Lutheran church located near Louhela commuter train station. Designed by architect Juha Leiviskä, it was opened in 1984 and is also known as the Church of Light. The organ of Myyrmäki Church was built by Kangasalan urkurakentamo in 1986. The sound of the organ is mainly Baroque in style.
Shopping & Spas – Flamingo & Jumbo
Just 10 minutes from the airport in the centre of Vantaa, but not on the ring rail line, you'll find the Flamingo Leisure World, the Jumbo Shopping Centre, the indoor activity park SuperPark, and the beautiful Church of St. Lawrence.
Flamingo Leisure World houses a hotel, a Water Park and Spa, a variety of leisure activities, restaurants, shops and much more. Flamingo offers the most unique spa experience in Scandinavia: a Water Park for the whole family and a luxurious Spa & Wellness world for adults that includes the full range of wellness services.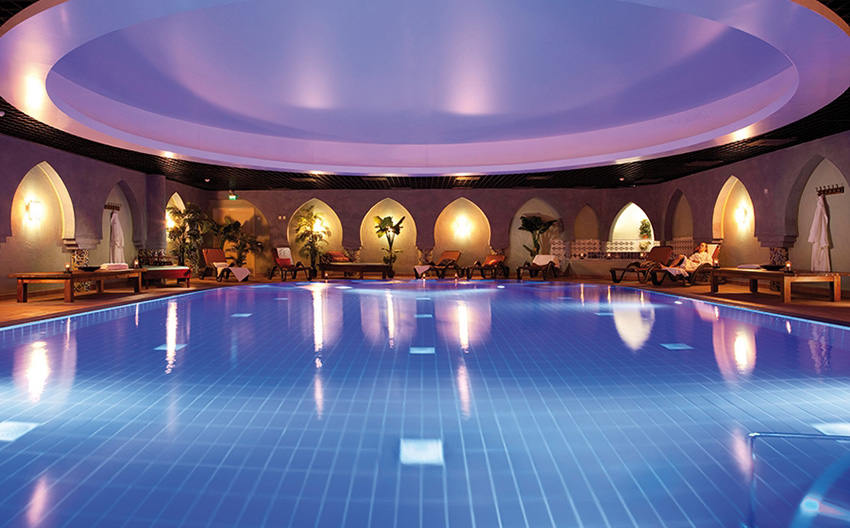 Jumbo Shopping Centre has over 120 shops and covers over 86 thousand square metres, making it the largest shopping center in Vantaa and the fourth largest in Finland.
Other Highlights
SuperPark (indoor activity park) is a place for children, teens and grown-ups to have fun together, for friends to meet up, and for companies to organise team-building days. The indoor activity parks include an exciting Adventure Area, a family-friendly Game Arena, and a Freestyle Hall for extreme sports. All the facilities are under one roof and accessible with a single entrance ticket.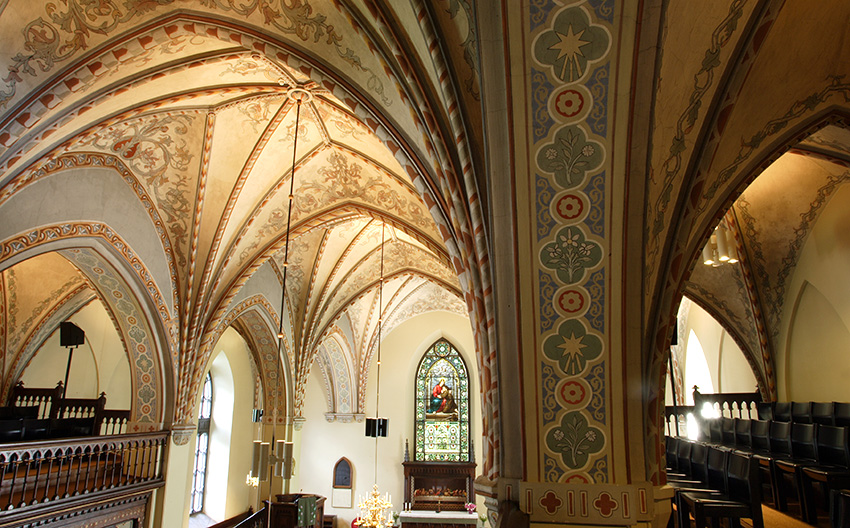 The Church of St. Lawrence dates back to 1450, and is the oldest building in Vantaa and all of Greater Helsinki. Following a fire in 1893, the church was reconstructed by the renowned Finnish architect Theodor Höijer, who opted to alter the appearance of the church by increasing the sizes of its windows and tending toward a Gothic Revival style. The reconstruction, or as it was referred to, the restoration, was influenced by the cultural context of the late 1800s, during which Medieval architecture was gaining