Located in the heart of Levi, the biggest ski resort in Finland, Break Sokos Hotel Levi offers its guests easy access to all the services in the resort, while overlooking stunning fells and next to pristine Lapland nature. The hotel provides guests with a vibrant interlude from everyday life, where you can spend time speeding downhill or enjoying fine art, as well as mush huskies or pet friendly reindeer. Break Sokos Hotel Levi offers both exercise and relaxation, mental and physical, to inspire guests to break from normal routines. Whether you are a business or leisure traveller, Break Sokos Hotel Levi aims to recharge your batteries, and to ensure you leave feeling more energised than when you arrived. The hotel sauna is available every evening, and diners will find delicious options in Coffee House & Bar. Also a new restaurant "Grill it! Levi" will be offering its delicacies from the end of August 2023.
Break Sokos Hotel Levi offers rooms in the spirit of the seasons, in three different buildings. Choose your favourite landscape: the delicate summer of Lapland, its autumn of glowing colours, or the blue glow of the polar night. The animals and nature of Lapland also feature in our other premises, paintings and curtains. Rooms come as Standard, Superior, SuperiorX and Suite, with a choice of Twin or King beds, there is a choice of balcony in all room types. The double rooms are spacious, some have their own balcony, and there is an extra bed in each room. And all rooms, except Standard, come with their own sauna.
There is a Children's Playroom located on the second floor in Suvi house, a friendly place for the kids to have fun, playing and creating, under their parent's supervision.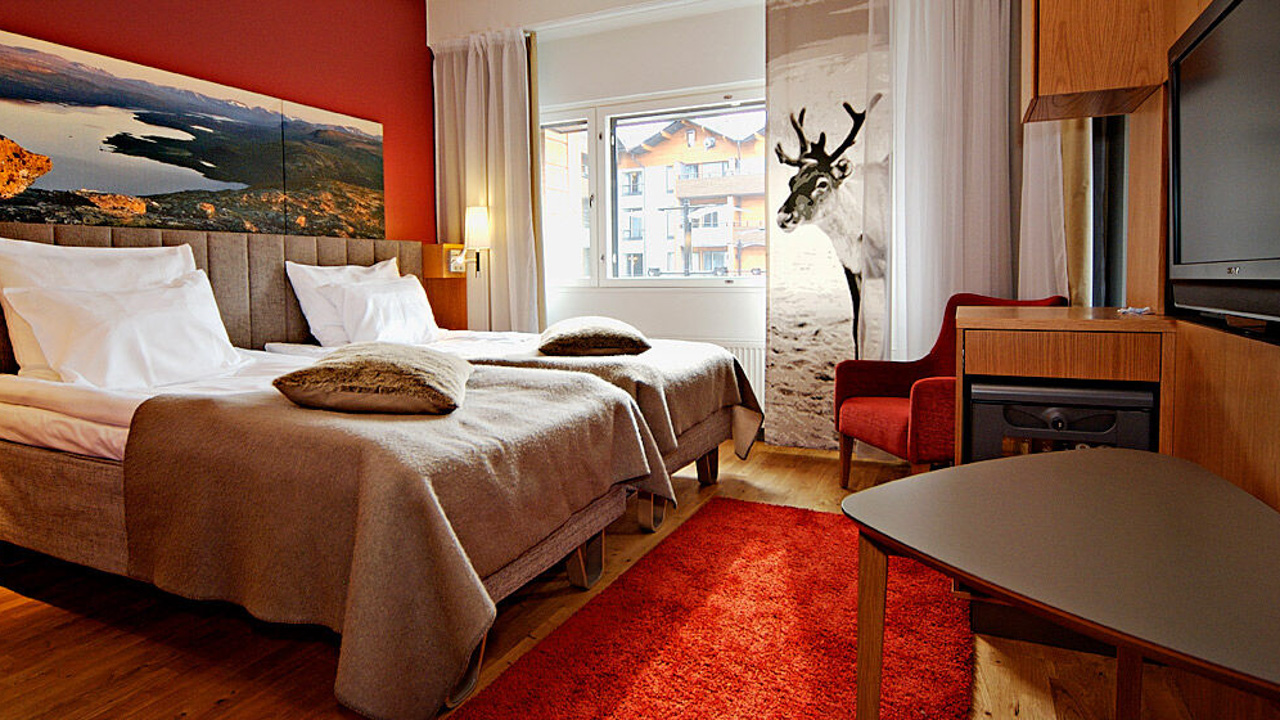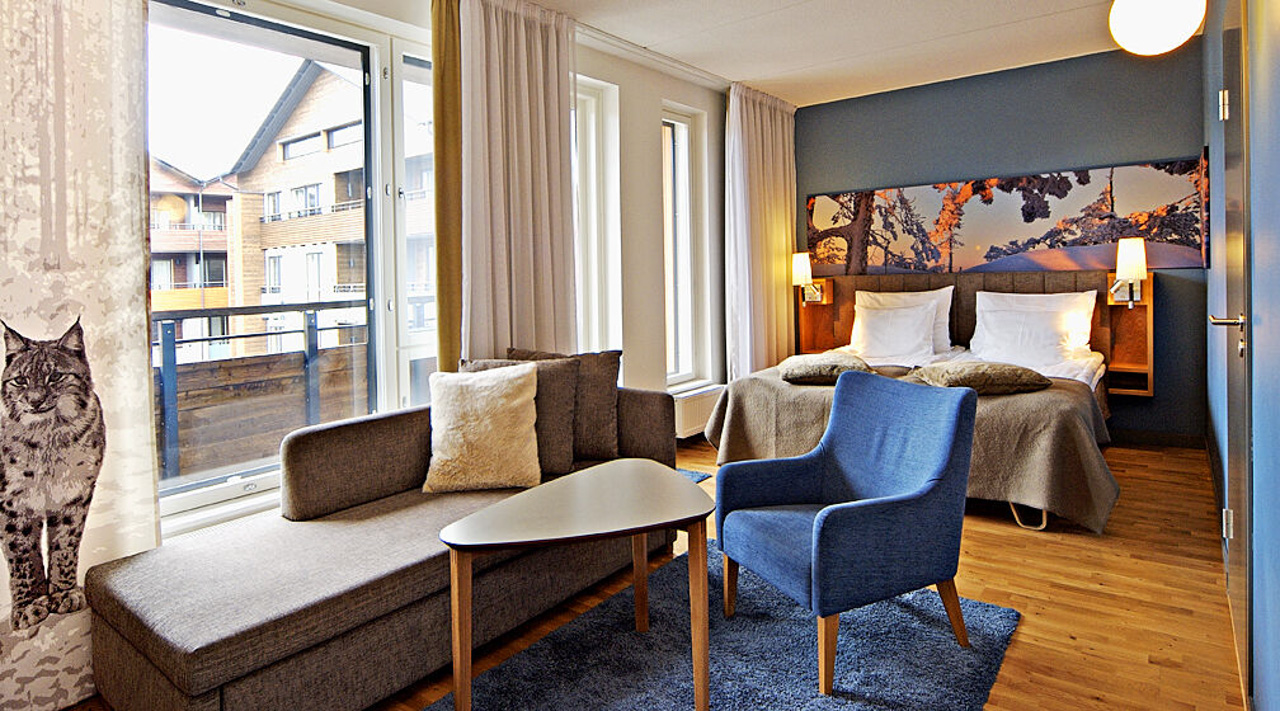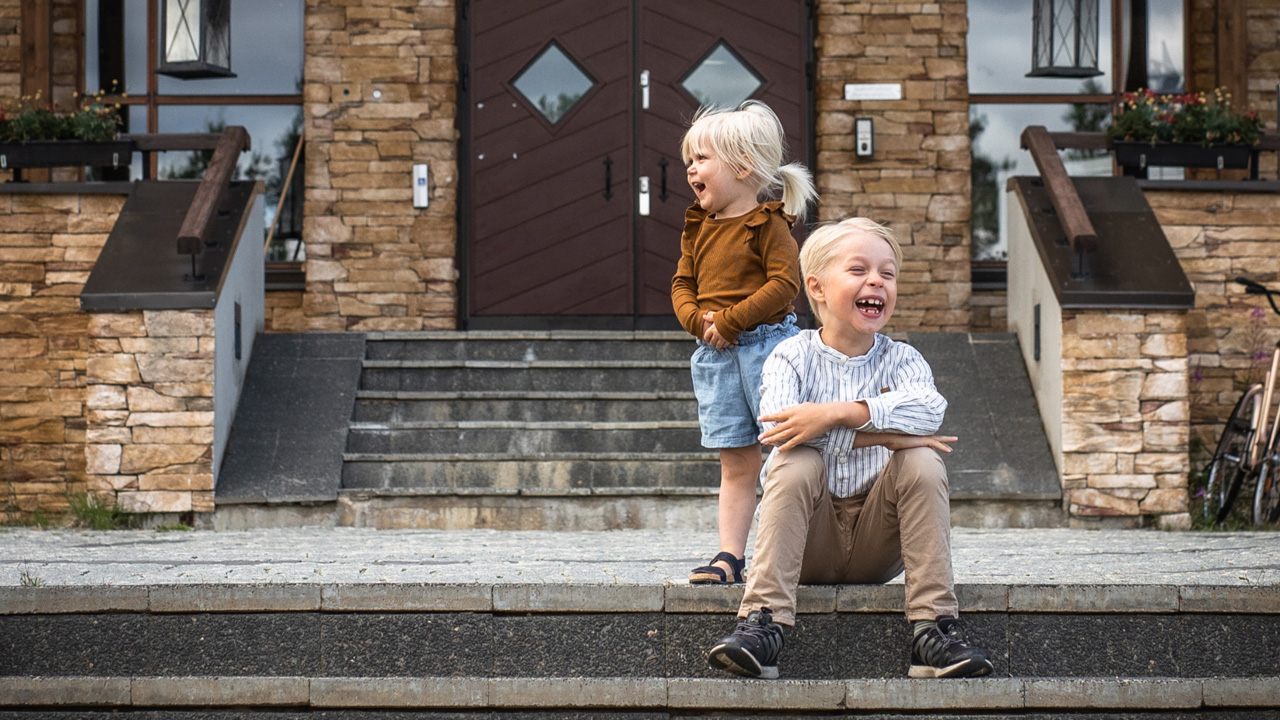 Pet-friendly Break Sokos Hotel Levi welcomes your dog furry friends as warmly as they welcome you. Best Friend and the Sokos Hotels chain make sure that the stay is pleasant, easy and successful for both you and your pet. When you check in, you will receive a gift bag containing chew bones, poop bags, info about the nearest dog parks and vet clinics, and other useful material.
On the ground floor of the hotel's Suvi building there is a bicycle storage and maintenance room, where you can do small maintenance and repairs on your bike. The facility has two maintenance racks as standard equipment. If you don't have your own tools with you, you can ask reception to borrow a tool kit. Other facilities include a ski storage and waxing room, booking for golf, and gym tickets to the nearby gym. In the parking garage there are also electrical points charging station for cars.
Break Sokos Hotel Levi has received Green Key symbol and Sustainable Travel Finland certificate for its commitment to taking into account the well being of the environment.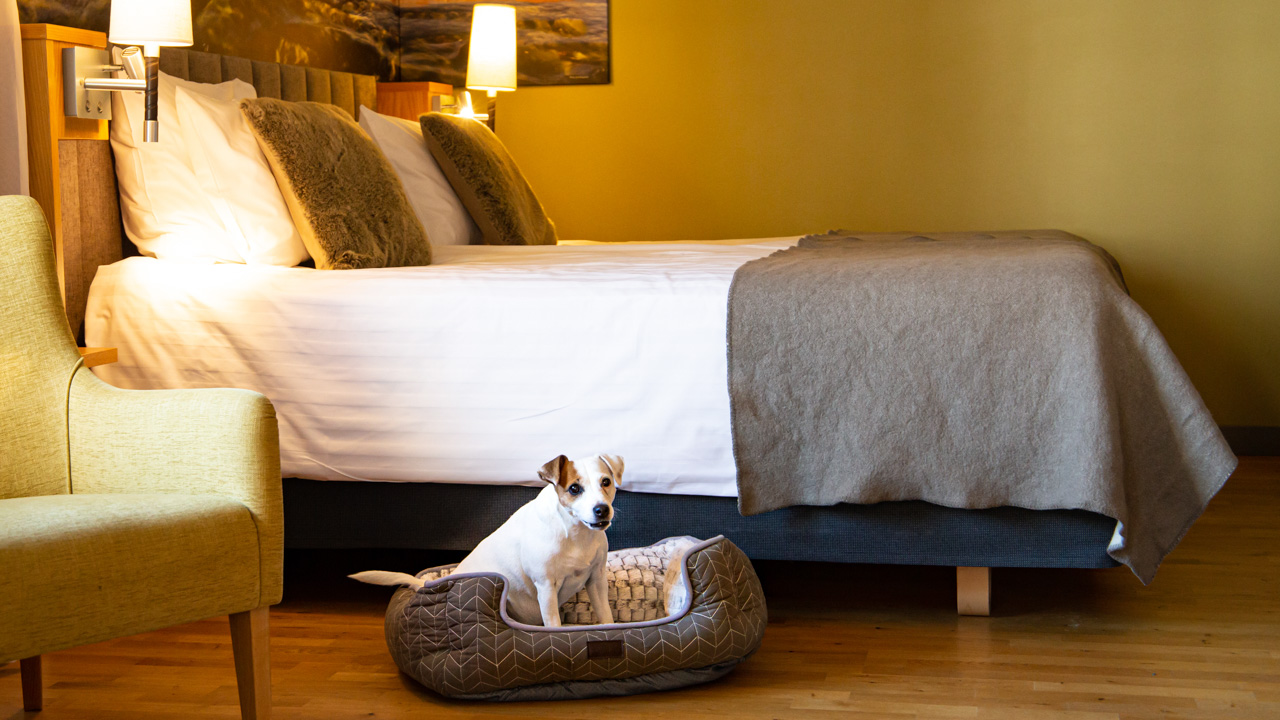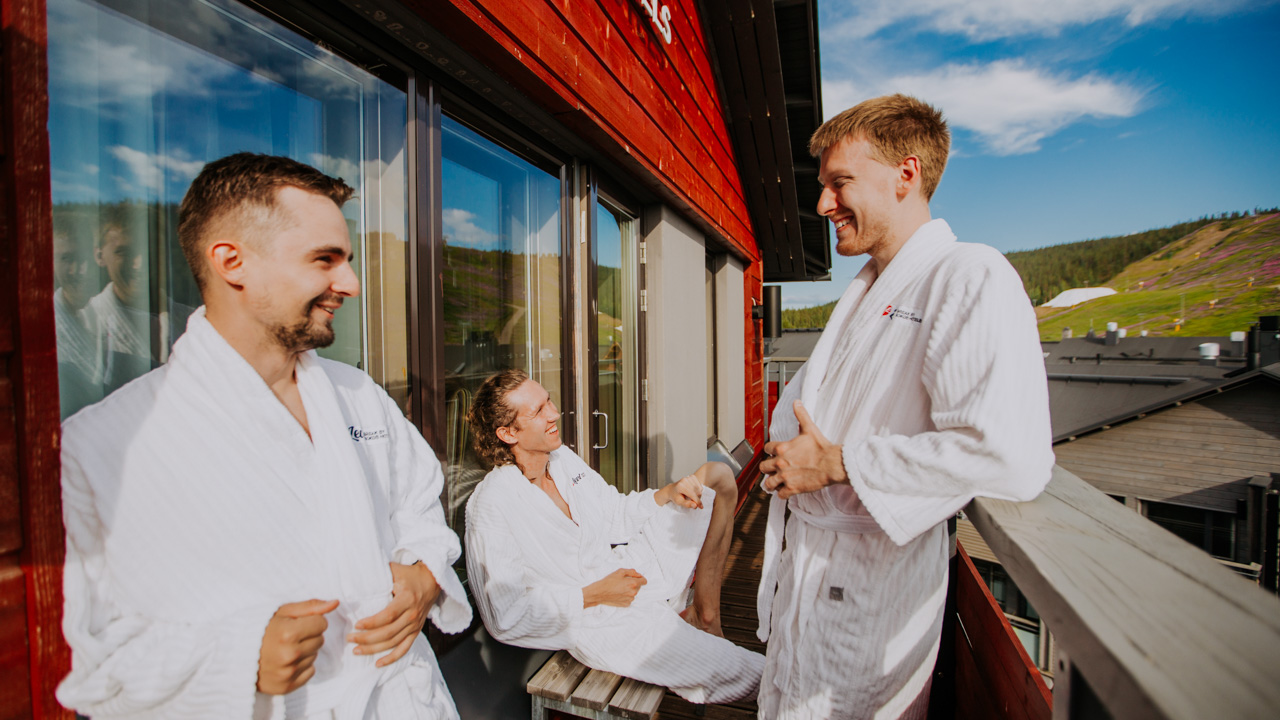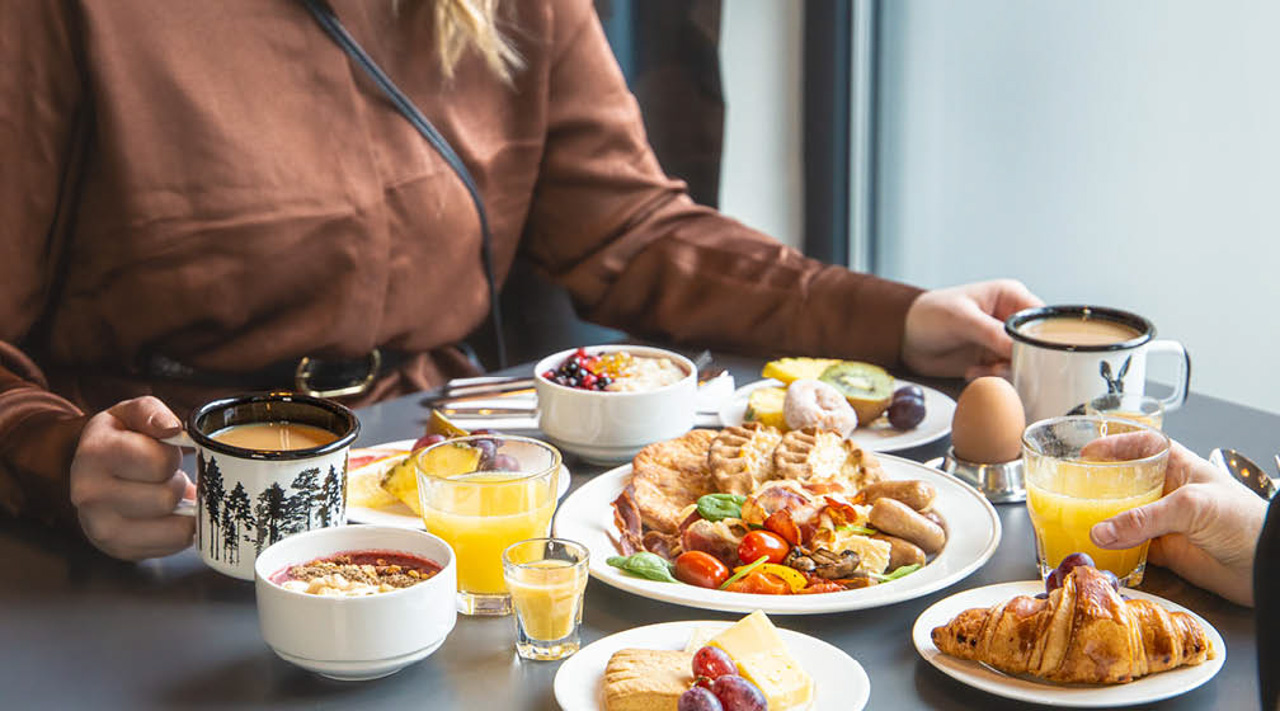 Activities and Adventures in Levi
Levi has also become a popular all year round destination, with a wide range of activities and adventures available no matter the season. This region is renowned for its pristine, natural beauty, where visitors can experience the vastness of the surrounding arctic wilderness, while breathing the purest air in the world. In winter, the resort is famed for its downhill skiing and snowboarding, cross-country skiing trails, snowmobile routes, and options for husky sledding, reindeer sleigh rides, and aurora hunting expeditions. Out of season, it is particularly popular with hikers, bikers and nature lovers. Levi offers many options for mountain bike enthusiasts in summer, with trails in the forest along Levi fell, and others to the top where they can test their skills and courage downhilling at the Levi Bike Park. Levi Activity Park is the largest activity park in Northern Europe, and is packed with lots of children's activities, and fun for the entire family.