At around 250 kilometres north of the Arctic Circle, Saariselkä is home to Europe's most northerly holiday resort, perhaps even the most northerly resort in the world. Kakslauttanen is one of the most popular destinations in a Lapland with numerous good reasons to visit. The delightful, and unique, Santa's Resort Kakslauttanen provides a range of experiences for visitors whether they arrive in winter or summer.
Despite its location so far north in Finnish Lapland, Santa's Resort Kakslauttanen is very accessible, just 30 minutes from Ivalo Airport and 15 minutes from Saariselkä along the main highway 4. Shuttle buses operate from the airport to the Kakslauttanen Arctic Resort, and there are regular buses also from Rovaniemi in the south. Winter visitors have previously been coming to the area to enjoy the excellent skiing available at the Ski Saariselkä resort, and to spend nights beneath the Northern Lights in one of the amazing glass igloos or an actual snow igloo in the Hotel Kakslauttanen Igloo Village, so Santa's Resort is just one more good reason to make the trip.
So what can visitors to Santa's Resort expect to find? To begin with there's Santa's house, where the world's most popular man happily receives visitors winter or summer, with his elves on hand to serve gingerbread and hot drinks. Close by is the Celebration House, with space for over 250 people, that can be used for dining, live entertainments, meetings, conferences, product launches, wedding receptions, private parties, or almost anything else you could think of. Nearby is a large reindeer pen tended by some of Santa's elves, and by making an advance reservation visitors can enjoy trying their hand at driving a reindeer pulled sleigh! There is a Lappish pole tent by the reindeer where the Reindeer Elf serves warm drinks and snacks to eat by an open fire.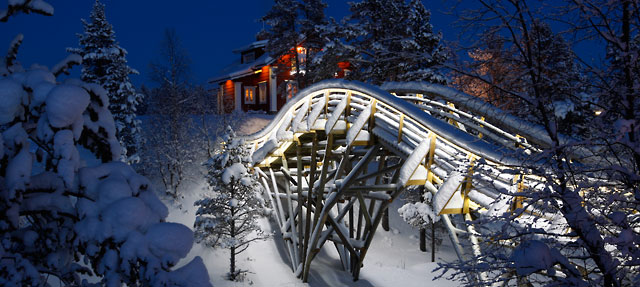 Santa and his industrious elves have built a delightful bridge over the bog, 50 metres long and 10 metres high, it delivers the visitor to the aptly named Gold Creek, where the Gold Elf lives in his cabin, the roof and eaves of which he has partly coated in 24 carat gold. During the summer, Gold Elf pans the creek for gold, and using a formula known only to Santa, Smith Elf and himself, that gold is turned into gifts by Smith Elf in his workshop. Visitors can observe the sparkling lights as Gold Elf pitches nuggets of gold into the forge, and see how the gold is turned into gifts that are sent all over the world. There is also a fine hill for sledding next to Santa's village, with a café and a souvenir shop. Santa's Resort now boasts a wide range of accommodation options to choose from, close by Santa's home, with a sauna and restaurant also available for visitors. These include glass igloos and Kelo-Glass igloos attached to log cabins, that provide the perfect relaxing environment for enjoying the Northern Lights which are a feature of so many nights in this part of Lapland.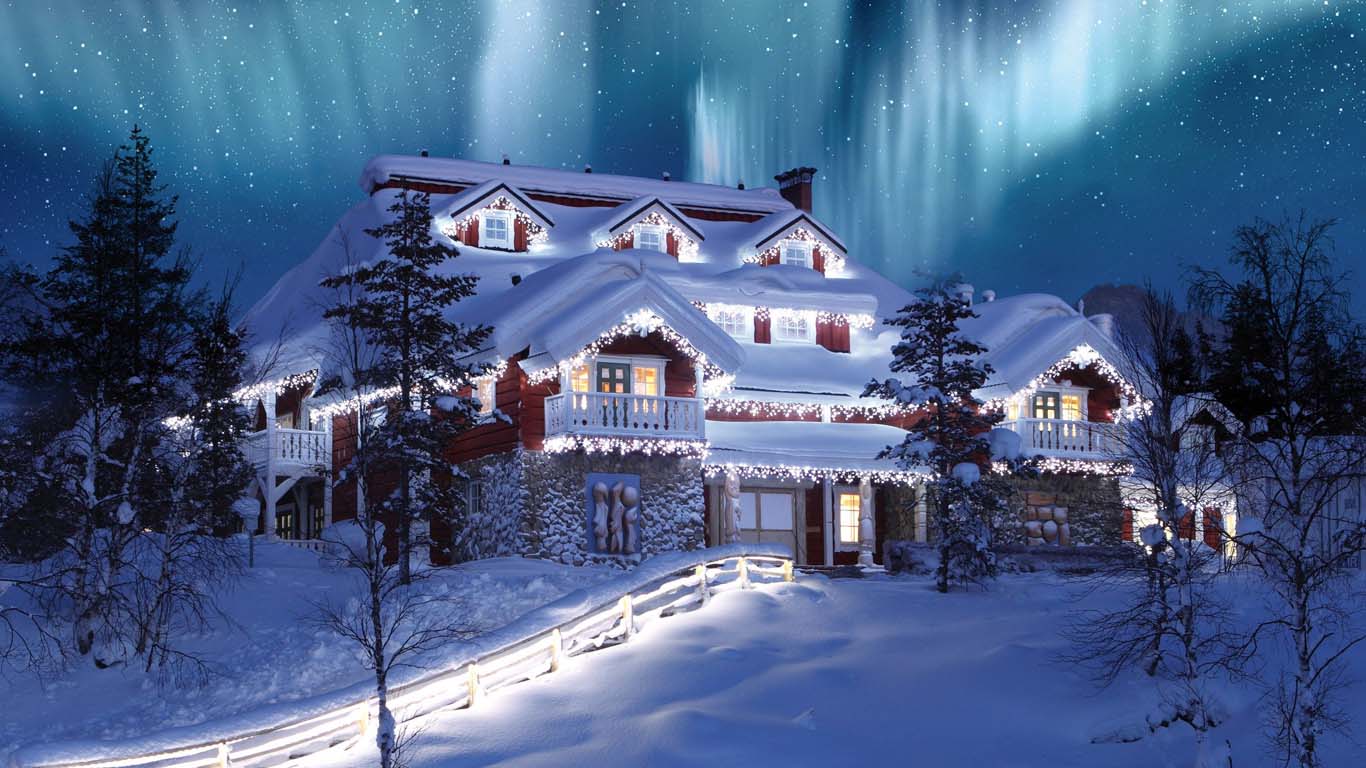 Obviously in summer there's no chance of enjoying sleigh rides or sledding down the hill, but visitors instead are allowed to pan for gold with Gold Elf, whose name is Räyhä, and other elves. Everyone is guaranteed to find at least one nugget, often more, and you're allowed to keep whatever you find as a souvenir. Räyhä has found several large nuggets, the largest weighing an impressive 30 grams.
Kakslauttanen Arctic Resort and Santa's Resort are located next to Urho Kekkonen National Park, which covers an incredible 2,550 square kilometres of untouched forest and fell wilderness. A little to the north lies the Hammastunturi Wilderness Area, covering an area of 1,825 square kilometres, and to the northwest lies Finland's largest protected area, Lemmenjoki National Park which is 2,860 square kilometres in area. With such natural riches surrounding it, it is no wonder that the Saariselkä area attracts nature lovers from all over who come to trek and hike across these uninhabited lands.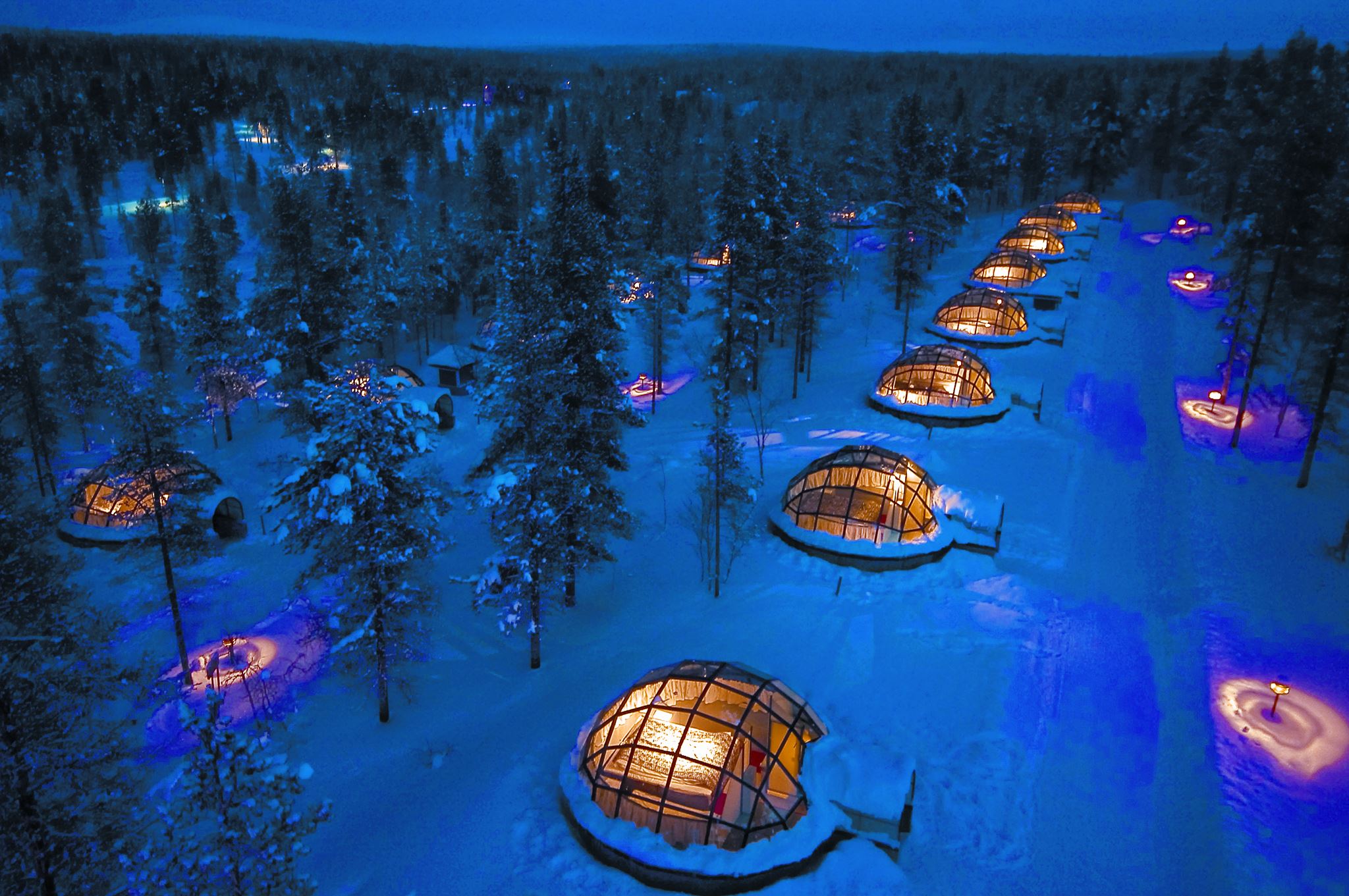 The Hotel Kakslauttanen Igloo Village offers a wide range of accommodations: there are 40 first-class log cabins, 5 of which are queen suites; there is a honeymoon turf chamber, and a traditional Lapp log house. In winter there are also snow igloos and glass igloos available. The resort also boasts the world's largest smoke sauna, with its own restaurant, a log-house restaurant, two Lappish restaurants and even a charming snow restaurant and bar! In winter the resort also offers husky safaris, snowmobile safaris, reindeer safaris, ice-fishing trips as well as guided cross country ski treks – the Saariselkä ski trail network, over 180km long, passes right by the hotel. As mentioned, the Ski Saariselkä resort is a mere 10km from the hotel, and regular bus shuttles operate between the hotel and the slopes.
For more information visit Santa's Resort or Hotel Kakslauttanen. And check out Lapland Tourism and Travel.