Cafe Kahvila Kuuma & recommendations by the owners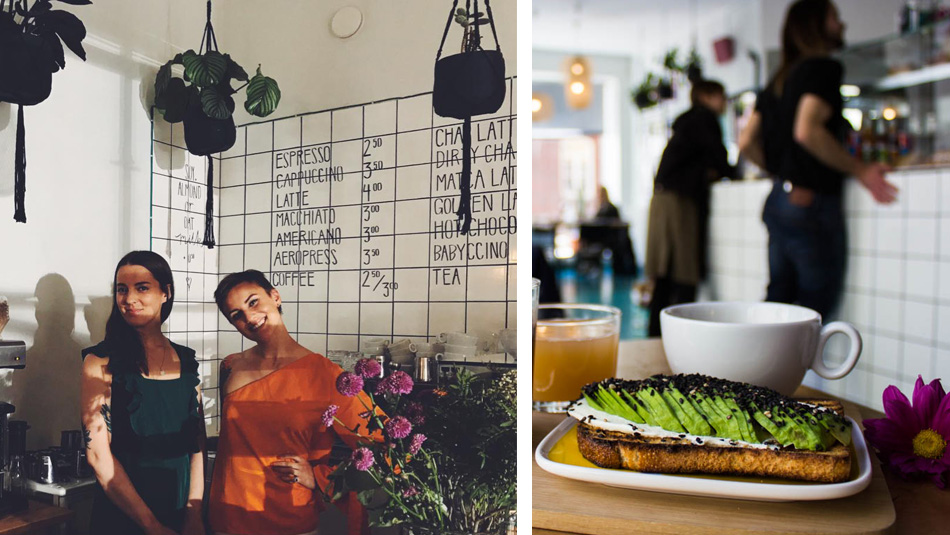 Wia and Tara are the owners of the hottest cafe in Helsinki. Situated in the upmarket Punavuori district of Helsinki, café Kahvila Kuuma's cool chic and friendly vibes make it an ideal stopping off spot for those exploring this unique neighbourhood. Punavuori includes most of what is known as Design District Helsinki, and is packed with fashionable boutiques, modern design stores, art galleries, antique stores, and the city's most vibrant flea market. Reflecting the small village atmosphere of the area, Kahvila Kuuma's reputation among the locals living and working here has spread, and today it has become a favourite meeting point in the city.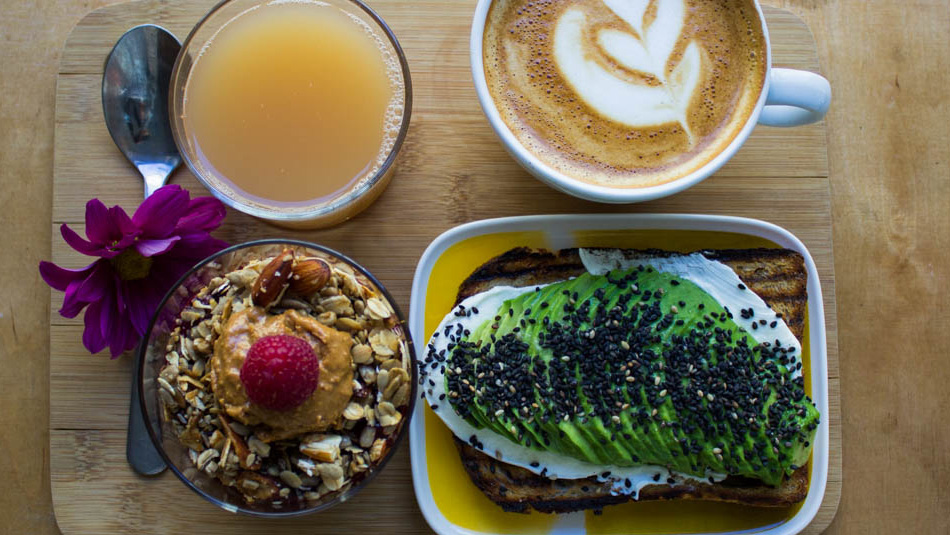 A corner café naturally lit thanks to its large windows, Kuuma's staff are among the most friendly in the city. The ambiance is a blend of Nordic simplicity and casual artiness, with each of the spaces changing subtly the further into the café you go. Although Punavuori is most famous for the stores, this is also a neighbourhood where many new start-ups are located, bringing with them innovation, creativity, and above all enthusiasm. Sitting in Kuuma, enjoying delicious avocado on toast with a chai latte, it's hard not to feel that this little café is a part of it all. 

All food is prepared there and then, using locally sourced ingredients where possible (not the avocados!), their all day breakfast is one of the most popular around: café latte, crunchy avocado toast, fresh green smoothie bowl and raw cake. You can, of course, get it to take away if you are on your way to seaside.
Albertinkatu 6
Tu–Fri 10–17
Sat 10–16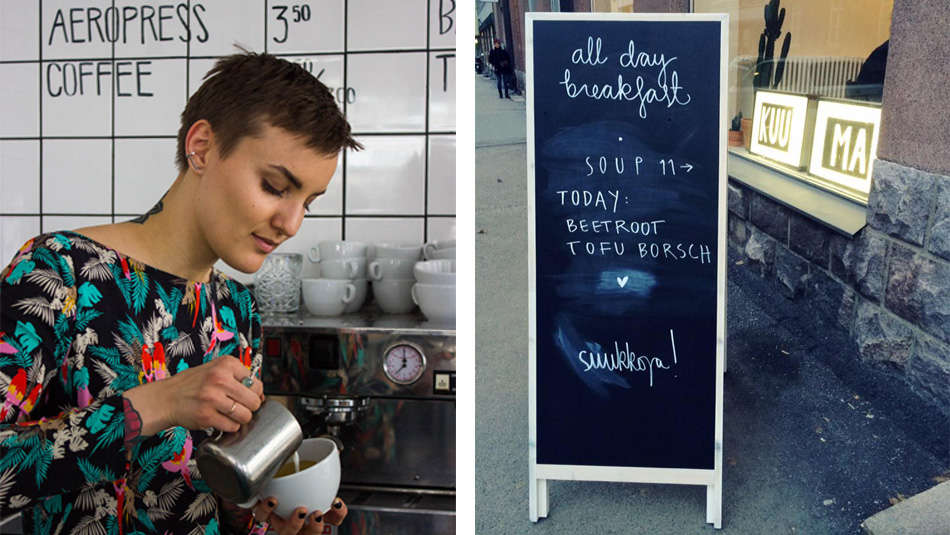 Wia & Tara recommends:

Where to eat in Helsinki – culinary restaurant and cozy pizzeria
In keeping the whole small village vibe, Kahvila Kuuma is delighted to recommend some of the other local haunts. Wia, the café owner, believes that restaurant BasBas is currently the trendiest restaurant in Helsinki, and certainly all the reviews would suggest she's correct. The young chefs who opened BasBas recreate fine dining experiences, minus the frills and fuss, supplemented by excellent, and natural, wines from very selected vineyards.
At nearby Piece 'N' Love pizzeria, owner Lotte has perfected her own unique special sauce, and her selection of toppings that include smoked salmon and authentic Italian salami, have already established it as the coziest pizzeria in town!
Where to relax in Helsinki – Walk-in spa
The Kuuma family are also happy to recommend one of the most interesting luxury salons in Helsinki, the first walk-in spa in Finland, Namina. Within the space of an hour or two spent in Spa Namina you will utterly relieved of everyday pressures, at peace with yourself and the world at large. Traditional Asian wellness treatments, a harmonic environment and the cosy, warm atmosphere of Namina ensure a holistic experience of relaxation and wellbeing.
Where to go in Helsinki – cycling, sauna, bars and cafés

We all agree that the best way to see Helsinki is by cycling around it – bike lanes are abundant, and rental bikes are easily found, the city-bike being a particularly convenient means of getting about. Places worthy of exploration include the old industrial area of Suvilahti, now home to some of most extensive displays of graffitti, and skateboarders looking for raw, urban challenges. Not far from there is the bohemian Kallio, packed with bars and cafés. Or cycle to the very edge of Merihaka to enjoy the recently opened Kulttuurisauna, a wood-pellet heated, ecologically designed sauna by architects Tuomas Toivonen and Nene Tsuboi.
Helsinki Metropolitan Area Cycling Routes
Helsinki Metropolitan Area Map – Maps are also available from Sports Department locations and the Bike Centre in summer.
Helsinki City Bike Rentals – Bicyclean Helsinki in Katajanokka is also a good option.