Visitors to the Jumbo Shopping Centre in Vantaa will find plenty of choices should they work up at an appetite. In one dedicated section you'll find the Jumbo Restaurant World – 4 different restaurants offering a selection broad enough to satisfy everyone in the family!
A Taste of America in Chico's

Chico's is an American styled fast food joint with that is as colourful as it is comfortable, with a relaxed atmosphere. Their extensive menu offers a range of delicacies from around the American continent, with flavours from Mexico, Texas, California and more.
Chico's starters include nachos, corn dogs, Soft Tacos, Torpedo Shrimps, Cheese Sticks, Fried Avocado, and Onion Rings. There's a choice of 10 burgers including chicken, chilli, smokey pork, fish, and fajitas, while the Californian Kitchen selection includes mango pork, avocado salmon, gaucha steak, and maple or salsa chicken. They also do Finger Plates that include beef or pork burritos, pulled turkey quesadilla, ribs, buffalo wings, and crispy chicken fillets. Of course, it's not all meat based at Chico's: the vegetarian options include fried avocado, a tofu plate, Mexican burgers, quesadilla, and five salad options. The menu also features a selection of 16 different dips and sauces, as well as 5 main courses specifically for kids.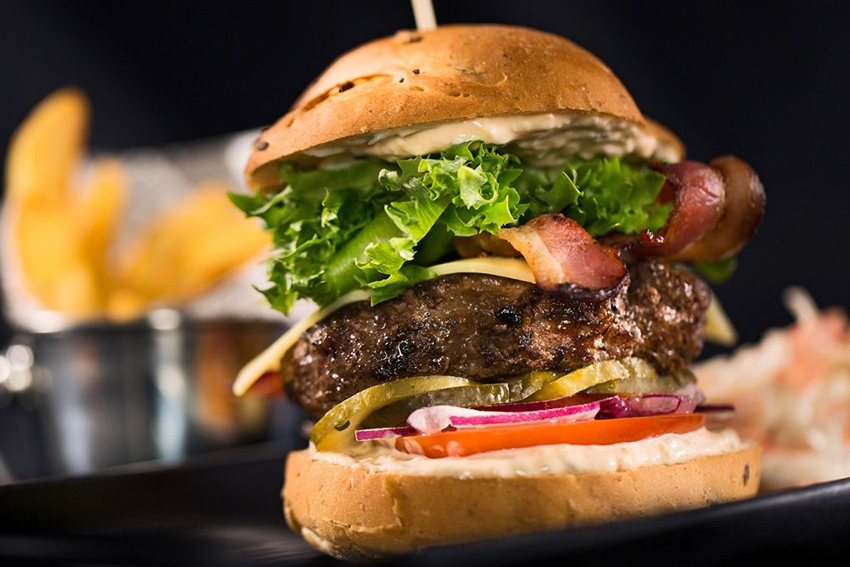 The Italian Option at Spaghetteria

At Spaghetteria the focus shifts from North America to the Mediterranean, and Italy in particular. Specialising in spaghetti dishes, there are also filling salads and delicious pizza on offer. There are four selections on the Antipasti menu for snacking or simply enjoying with wine, no less than ten different ways to have spaghetti, six choices for pizza, and another six options on the salad menu.
At Spaghetteria, the bread is offered warm, with olive oil and balsamic vinegar for dipping. All the spaghetti and salad dishes are available for kids (half size, half price!), as well as a piccolo pizza. Everything on the menu is also available to take away.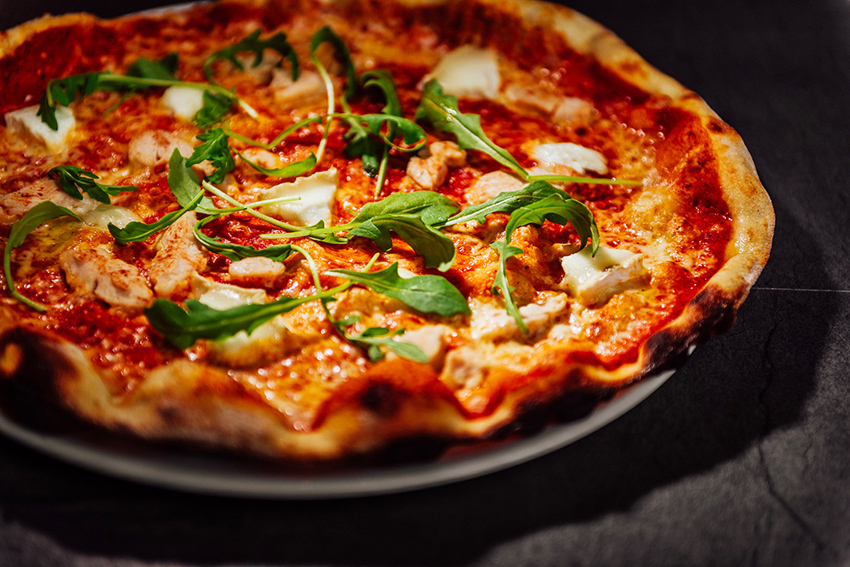 Finnish Fast Food at Hesburger
Frequent visitors to Finland will have realised that Hesburger is a permanent fixture in the Finnish fast-food world, with restaurants right across the country. The Finnish, family-owned business had very humble beginnings, developing from a single grill stand in Naantali to the national staple it has become today.
In order to minimise its carbon footprint, Hesburger operates as energy-efficiently as possible, producing its own renewable energy, optimising deliveries, recycling materials and actively developing more environmentally-friendly packaging materials and methods. Their product range includes items whose production and service carbon footprint is fully compensated by participating in climate change prevention projects.
The menu is as one would expect in a fast-food restaurant, with the added bonus of having a lot more options than usual. There are 11 ways to have a burger, 3 types of tortilla, 2 types of toastie, a selection of 6 salads, as well as nuggets, onion rings, and soy fingers, with over a dozen dips and sauces to go along with them. There is also a kids menu. For those with a sweet tooth, or just looking for something refreshing to drink, Hesburger provides a choice of six different smoothies and fruities, and another five different milkshakes, as well as a selection of 15 different desserts.
Mexican Street Food at Chilitos
Next door, Chilitos brings all the zest of Mexican Street Food indoors. Just as a street food stand specialises in just a few dishes, so too does Chilitos. Here, the star is the burrito, and there are four to choose from – bbq, chilli sin carne, chipotle chicken (also offered in a quesadilla), and a kid's burrito. Their range also includes hot dogs and burgers with a Mexican twist; the Mexican & Chilito dogs, and the Hidalgo & Mexican burgers. And of course, there are nachos with guacamole and salsa.