For shoppers looking to find some of the best products by local artisans, or just looking for high quality Finnish goods, then the historic buildings that make up the Tori Quarters (Torikorttelit) is well worth a visit. There are over 20 different stores or outlets operating here, selling everything from clothing to fishing gear, and featuring some of the finest Finnish brands. This is our introduction to just a few of these.
Design X Finland
Design X Finland is Helsinki's newest home and lifestyle store devoted to Finnish design. Some of the more recognisable brands sold here include Johanna Gullichsen, Verso Design, be & liv, Showroom Finland, Kube, Tonfisk, and Bedesign.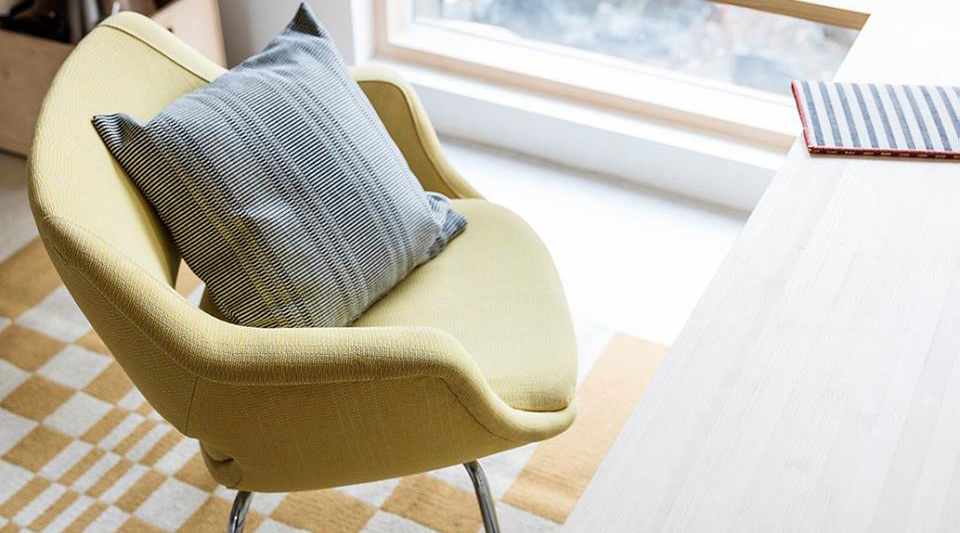 Lapuan Kankurit
Now in its 4th generation, Lapuan Kankurit is a family run company that provides linen and wool textiles for the home and sauna, all of which are manufactured using ecologically sound processes, and which respect the age-old traditions of Finnish textile production.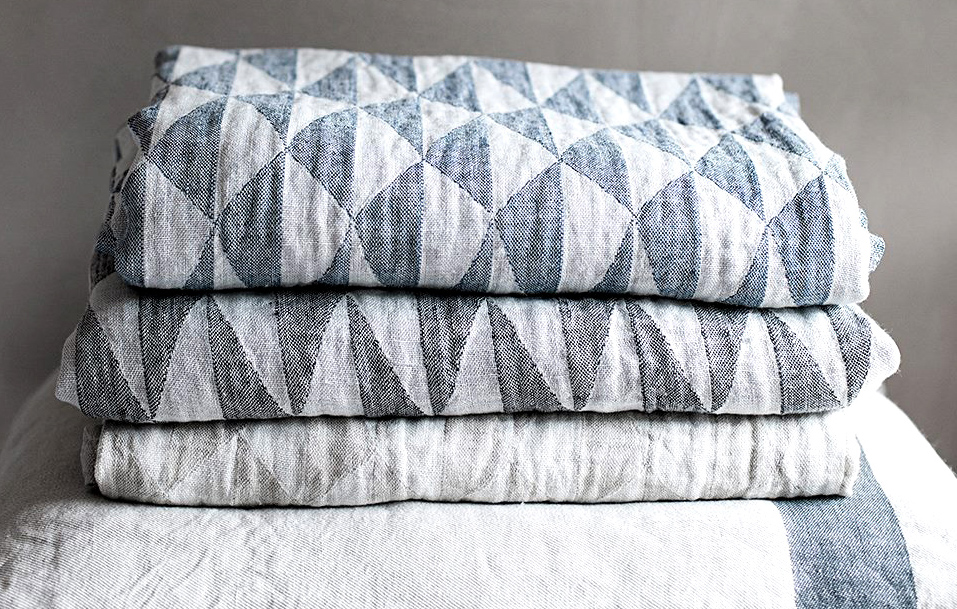 Madeby Helsinki
Madeby Helsinki is a unique store where original designs and artwork can be found. This is a place for designers, for artists but especially for people who are looking for "one of a kind" items. Madeby is a lively collective of local artisans and designers, operating not just as a store, but also as meeting point. In addition to the inspiring selection of arts and crafts, there is also a café, and they often provide walk-in workshops and events.
Kapteenska
Kapteenska offers international quality clothing brands for casual outdoor life and sailing, both for men and for women. Among the brands sold are Barbour, Saint-James, Aigle, Gardeur, Daks, Mat de Misaine, and others.
Schröder
Schröder specializes in fishing and hunting gear, true hallmarks of traditional Finnish life. The brands available include DAWA, Abu Garcia, Shimano, Rapala, Blaser, Sako Finland, and of course Barbour.
Au3 Goldsmiths
Au3 Goldsmiths offers you both custom and ready-made jewelry crafted in the heart of Helsinki. Visit for great service and first class craftsmanship and be dazzled by the different materials and shapes created by the AU3 jewelers.
Ciao Caffè
There are also plenty of options for dining within the Tori Quarters. These include Ciao Caffè, an Italian café and a wine bar, where you can sample the house ice creams, antipasto, wines and organic products while enjoying the fantastic view over Senate Square. This café is also a great place to get some work done while you enjoy the free wi-fi.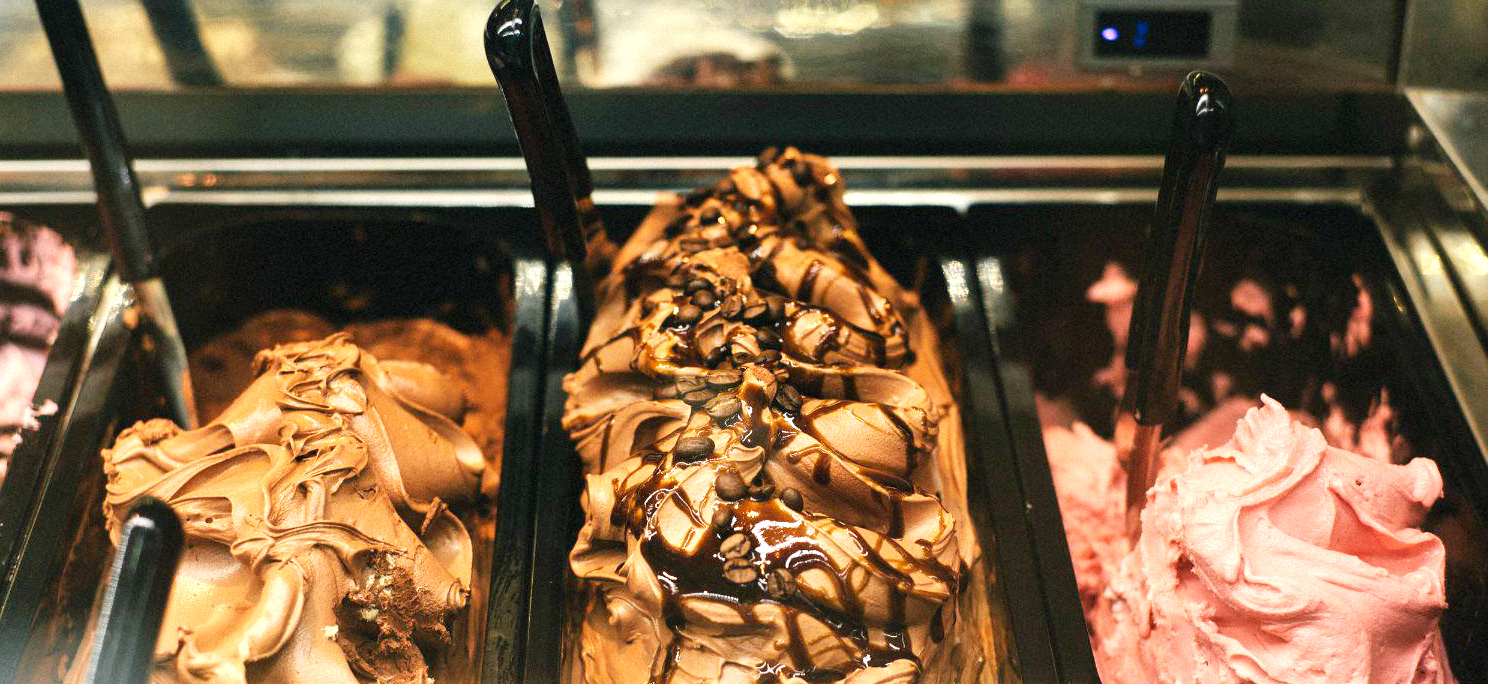 Vaelsa
Vaelsa serves locally produced quality Italian food with a modern twist! On the second floor Ristorante Vaelsa serves Italian classics with added seasonal flavours, whereas on the ground floor the more relaxed Taverna Vaelsa serves authentic Italian pizza.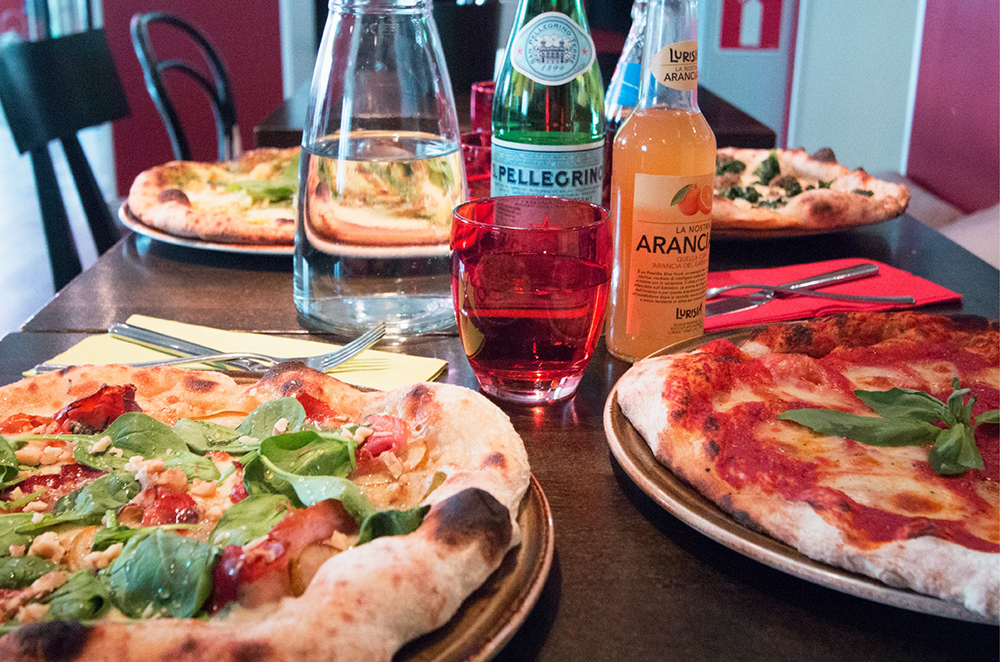 Aschan Café Jugend

Aschan Café Jugend is set in fabulous art nouveau surroundings. The café serves a selection of coffee, pastries, savoury dishes and lunch.  The Aschan Café Jugend is located in the premises of what originally was a bank designed by architect Lars Sonck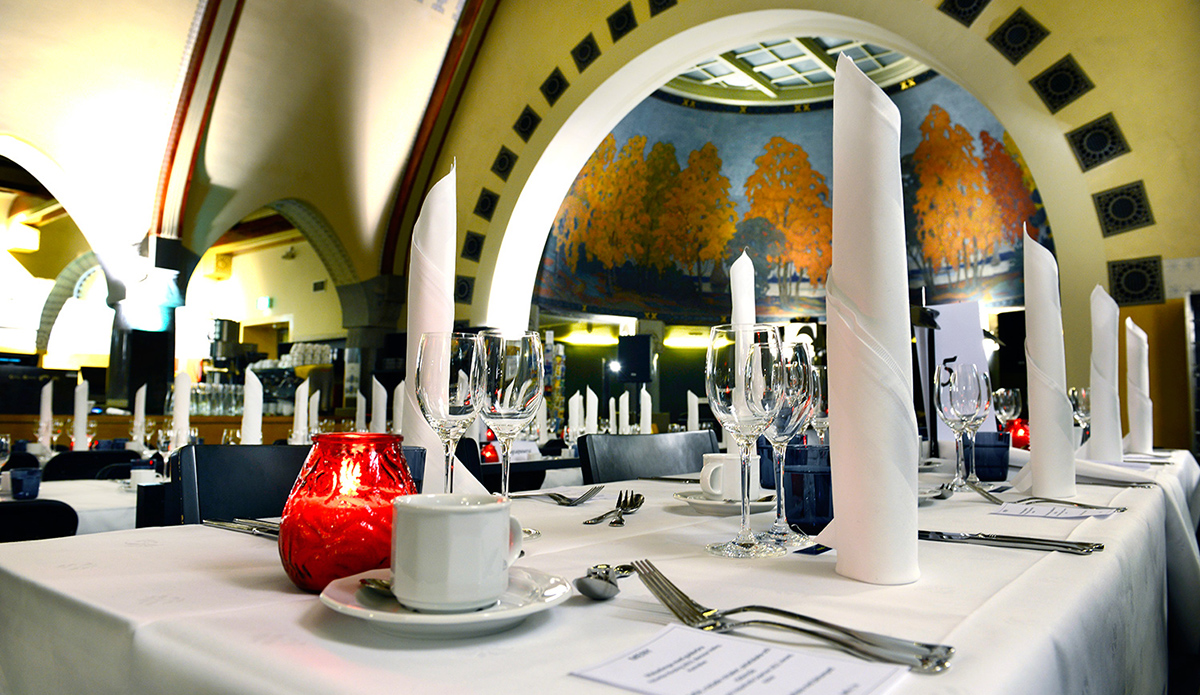 Beyond the Tori Quarters there are some excellent shops and other fine dining establishments, serving all manner of international food, that we never hesitate to recommend.
The Beam Store
You can shop for designer brands at The Beam Store. The Beam Store is located close to the top of Helsinki's scenic esplanade, not far from the Tori Quarters. This quality clothing and accessories store sells brands such as A.P.C., Acne Studios, Alexander Wang, ami, Comme des Garçons, FWSS, Isabel Marant, Kenzo, marimekko, sun buddies, and Y-3.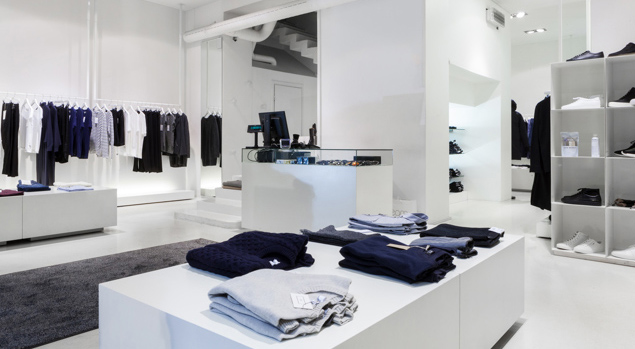 Meripaviljonki
Meripaviljonki is a unique, floating panorama restaurant in the middle of Helsinki. They favour domestic seasonal products, without forgetting the Nordic flavours. In the summer the focus is on fresh vegetables, berries as well as classic fish and crayfish delicacies. It is open seven days a week, all year-round, from lunch until dinner, and provides an incomparable, unique location for visitors to enjoy top class service in the 170 seat à la carte restaurant by the sea.
Restaurant Pastis
Restaurant Pastis describes itself as a "little piece of France in the heart of Helsinki city". The idea is to offer French classic delicacies, which are hand made, fresh and tasty. Executive Chef and owner Timo "Sir Lintsi" Linnamäki is in charge of the kitchen. "Sir Lintsi" is very well known for his patés, terrines and desserts. Believing that every course deserves a perfect glass of wine, restaurant manager Camilla Tuhkanen & sommelier Otto Sovelius have made a great wine list, which offers wide range of wines from different prices and areas.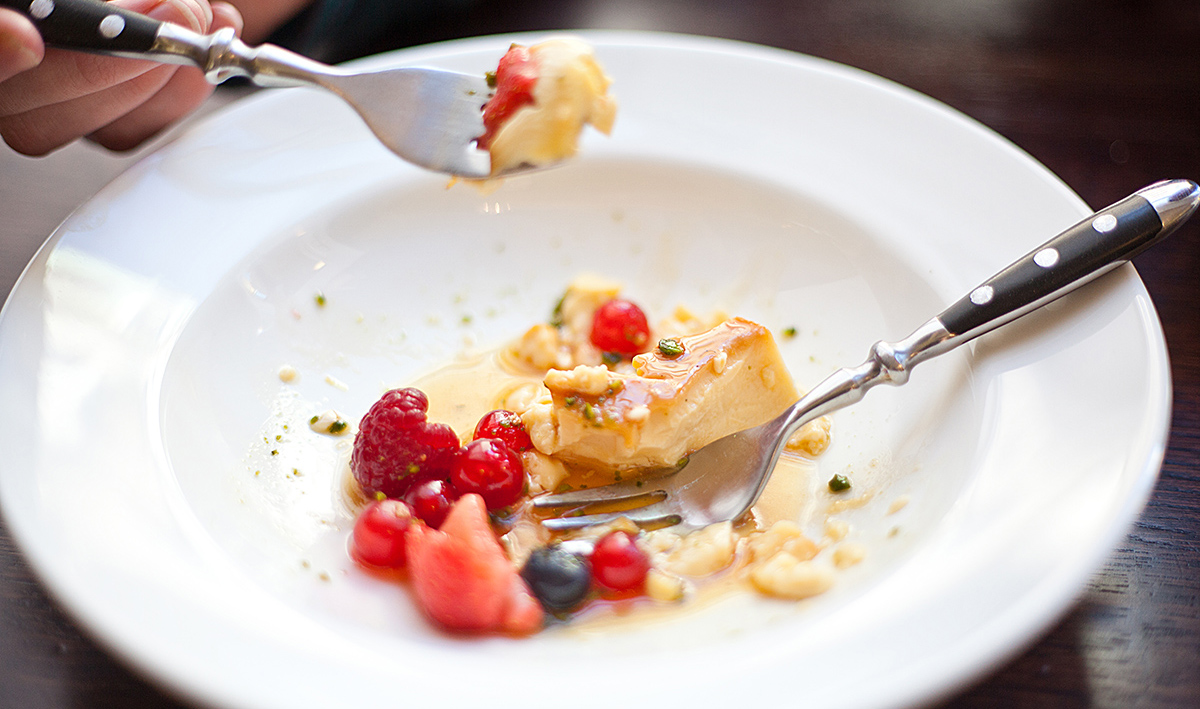 Restaurant Lappi
Restaurant Lappi brings a piece of Lapland into the heart of Helsinki. The food, interior, design, ambiance and the friendly service all combine to make the Lappi Restaurant a "must" place to visit when you are in Helsinki. Pure and most of all fresh Finnish ingredients in all dishes give you a true experience to Lappish cuisine. Chef, Mr. Harri Savolainen, runs the kitchen with a long experience in Finnish, Lappish and international cooking. All the wines are chosen to compliment the lappish cuisine and most are available by the glass.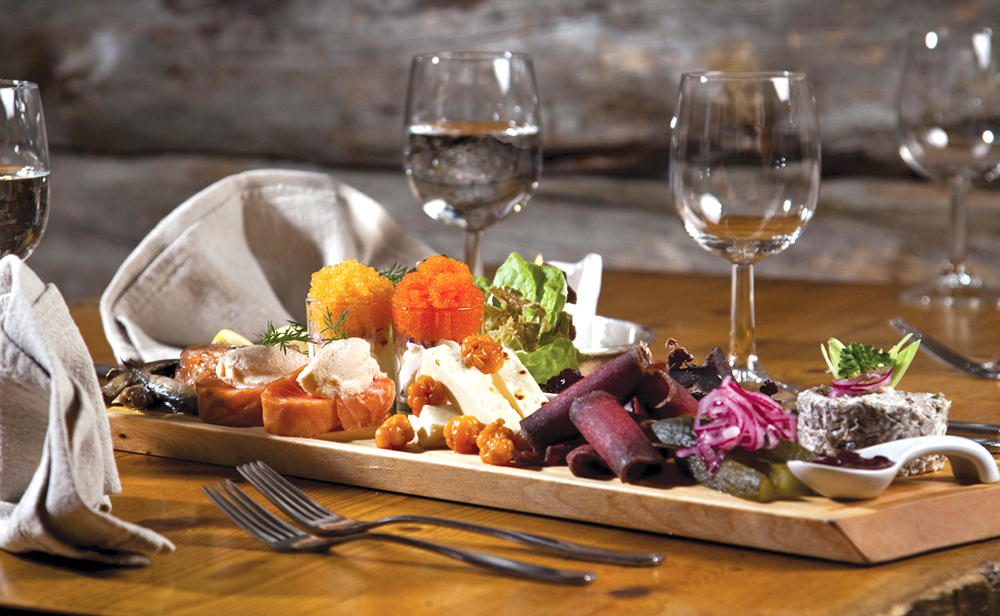 Bystro
Bystro specialises in blinis, sharing the incredible tastes of a slavic kitchen together with an edgy vodka bar, welcoming you to Russia in the middle of Helsinki city centre. There are all manner of Russian – Caucasian treats to sample, including a fine selection of roe and caviar, spicy meat casseroles – and the best blinis Finland has to offer. Bystro's Slavic bar offers a wide selection of vodkas, Russian beers, tea and house shots.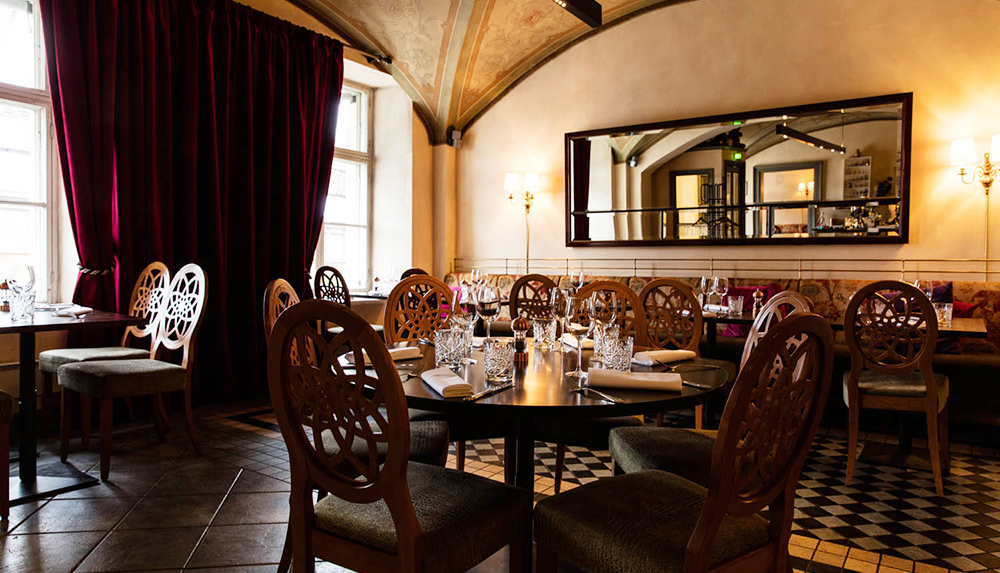 Relandersgrund
Relandersgrund is the oldest Lightship in Finland, and can be found near Helsinki Market Square, under the magnificent Uspenski Cathedral. The upper deck has been converted to a café terrace, where visitors can enjoy a seafood buffet lunch.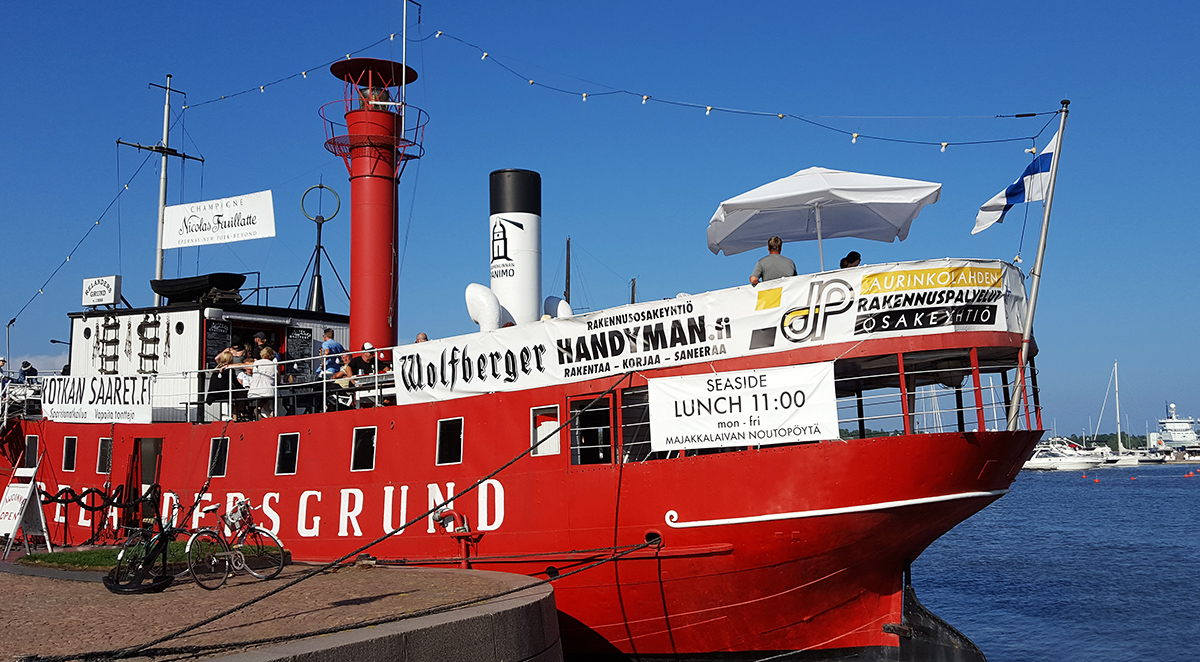 Restaurant Mount Kailash
If you prefer your food spicy and Asian, then Restaurant Mount Kailash serves an eclectic range of authentic Nepali cuisine. The menu offers you a choice of contemporary Nepalese dining, along with chicken, lamb, regional seafood and vegetarian dishes. Mount Kailash also offers Naan breads and various Tandoor dishes on their menu.